Peoples Republic of China




Heilongjiang




1.54 million (2000)


42,205.82 km2


1125




Sun Zhe(??)



Qiqihar (simplified Chinese: ; traditional Chinese: ; pinyin: ; Manchu: Cicigar ???????; formerly Tsitsihar) is one of the 13 Larger Municipalities in China, and the second largest city in the Heilongjiang province, Peoples Republic of China. The built-up (or metro) area made up of Longsha, Tiefeng and Jianhua districts had 979,517 inhabitants, while the total population of the prefecture-level city was 5,367,003 at the 2010 census. These are mainly Han Chinese, though the city is also home to thirty-four minorities including Manchu, Daur, and Mongolians. Close to Qiqihar are numerous wetlands and the Zhalong Nature Reserve, famous in China for being home to numerous red-crowned cranes.
Qiqihar is one of the oldest cities in the northeast of China. The region was originally settled by nomadic Daur and Tungus herdsmen. Qiqihar is a Daur word, which means border or natural pasture. The citys original name was Bukui (??), the Chinese transcription of a Daur word meaning "auspicious". The citys oldest mosque, the Bukui Mosque, actually predates the foundation of the city itself by seven years. As the Czarist Russian eastward advance to the Pacific coast, Qiqihar became a major garrison center in 1674. In 1691, a stronghold was constructed in Qiqihar because of the Qing governments campaigns against the Mongols. Around 1700 it was a center for Russo-Chinese trade. A military depot with barracks and an arsenal was set up there, and many convicted criminals were exiled to the area. Heilongjiang Martial domiciled in Qiqihar City in 1699. Despite the ban on Han Chinese settlement, Chinese immigrants mostly from Shandong and Hebei soon swamped the Manchus. The Qing government gradually opened up more and more land in the area to Han Chinese settlement after the territory north of the Amur River had been ceded to Czarist Russia according to the Aigun Treaty and Beijing Treaty in the 1860s. By the end of the 19th century, almost the entire part of Qiqihars citizens were Han Chinese. In 1903, The completion of the Chinese Eastern Railway made Qiqihar a center for communications between China and Russia. A network of lines radiating from Qiqihar was extended into the northwestern part of Heilongjiang Province including Jiagedaqi and Manzhouli in the late 1920s.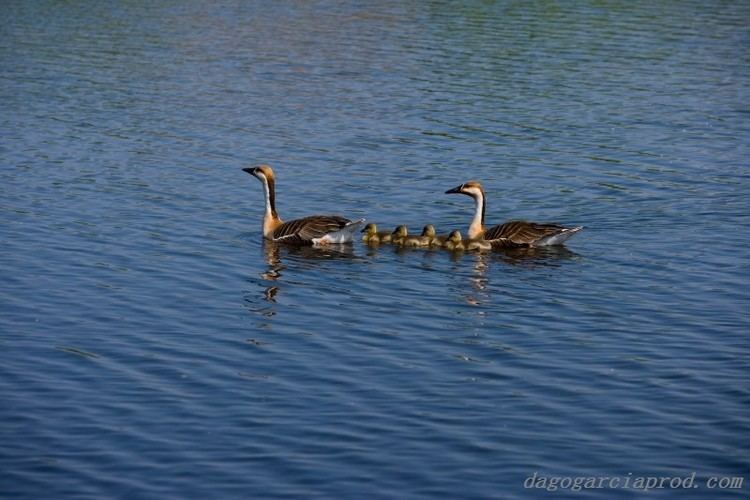 Qiqihar is located along the middle and lower reaches of the Nen River and the hinterland of Songnen Plain, which is adjacent to the Greater Khingan Range and Hulunbuir Prairie. Bordering prefecture cities are:
Baicheng, Jilin (S)
Daqing (E)
Heihe (N)
Hulunbuir, Inner Mongolia (W)
Suihua (NE)
Hinggan League, Inner Mongolia (W)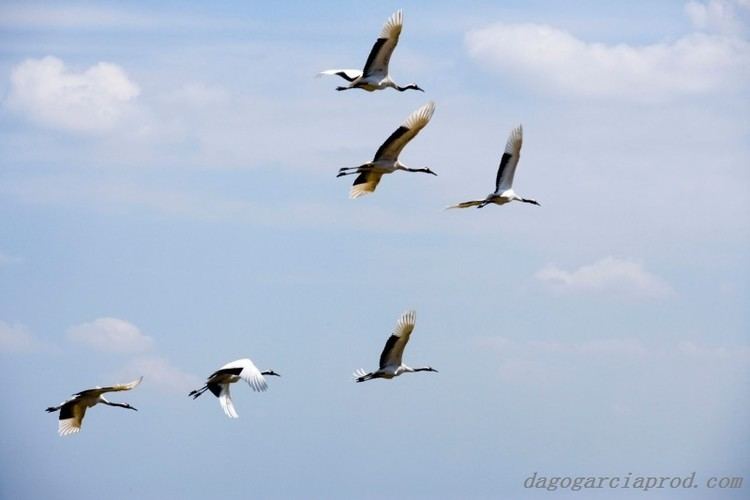 The citys metro area is located 359 km (223 mi) from the provincial capital of Harbin, 282 km (175 mi) from Baicheng, 139 km (86 mi) from Daqing, and 328 km (204 mi) from Suihua. The citys metro area is located at latitude 47° 00?47° 52 N and longitude 123° 33?124° 28 E. The total area under the citys jurisdiction is 42,289 km2 (16,328 sq mi). The regions elevation above sea level is generally between 200 m (660 ft) and 500 m (1,600 ft).

In 2010, Qiqihars GDP grew 18.5% from the previous year to RMB 85.26 billion, ranking third after Harbin and Daqing in the province. Qiqihar is part of Harbin-Daqing-Qiqihar Industrial Corridor, which is a comprehensive industrial base with a focus on petrochemicals, energy, autos, electronics, medicine and food. Equipment manufacturing and food and beverages are the two pillar industries in the city. Animal husbandry is a pillar of Qiqihars agricultural sector. Qiqihar is also a major corn production hub in Heilongjiang Province. Qiqihar is home to Qiqihar Heavy CNC Equipment Co Ltd, Qiqihar No.2 Machine & Tool Works and Beidacang Group. Qiqihar Heavy CNC Equipment Co Ltd, formerly known as Qiqihar First Machine & Tool Works, was first established in 1950. It has an annual equipment manufacturing capacity of 1,500 units. Qiqihar No.2 Machine & Tool Works is a leading equipment manufacturer in China. Beidacang Group is a large distilled liquor producer in Heilongjiang Province. It was established in 1914 and converted into a private company in 1999.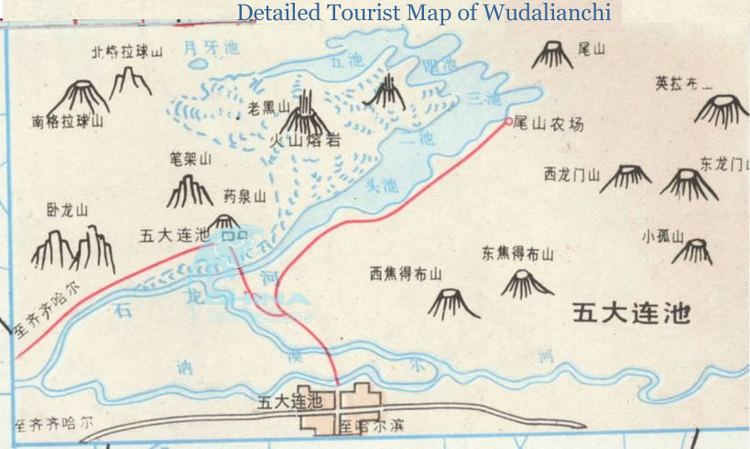 Zhalong Nature Reserve
Longsha Park
Zen Monastery
Labor Lake
New cultural sites at Angangxi
Wan Shin Buddhist Temple
St. Michaels Cathedral
Mingyue Island
Qiqihar Wikipedia
(,)http://upload.wikimedia.org/wikipedia/commons/thumb/c/c9/Qiqihar_City_%25EF%25BC%258CLaodong_Lake.JPG/800px-Qiqihar_City_%25EF%25BC%258CLaodong_Lake.JPG(,)http://minghui.tv/pics/0006/Apr/1/qiqihe02.jpg(,)http://www.clearwisdom.net/emh/article_images/2005-4-1-qiqihe01.jpg(,)http://english.qqhr.gov.cn/upload/1384175914IdZJXX.JPG(,)http://pic.triposo.com/ios/oatmeal/pic/Qiqihar.jpg(,)http://www.travelchinaguide.com/images/map/heilongjiang/heilongjiang.gif
(,)http://img.dagogarciaprod.com/images/2/qiqihar-haling-nature-landscape-23070.jpg(,)http://img.dagogarciaprod.com/images/4/qiqihar-haling-nature-landscape-23072.jpg(,)http://img.dagogarciaprod.com/images/3/qiqihar-haling-nature-landscape-23071.jpg(,)http://img.dagogarciaprod.com/images/1/qiqihar-haling-nature-landscape-23069.jpg(,)http://img.dagogarciaprod.com/images/1c/qiqihar-haling-nature-landscape-23068.jpg(,)http://www.designboom.com/wp-content/uploads/2014/08/a-asterisk-qiqihaer-hezhitang-hot-spring-designboom-01.jpg(,)http://pic1.dbw.cn/0/00/32/12/321249_667479.jpg
(,)http://media-cdn.tripadvisor.com/media/photo-s/03/bb/77/b3/qiqihar-great-wall-of.jpg(,)http://image.slidesharecdn.com/cttdragonsocialweb-120425090310-phpapp01/95/essential-china-travel-trends-booklet-dragon-edition-2012-68-728.jpg%3Fcb%3D1335365658(,)http://image.slidesharecdn.com/studyinchina-140919015014-phpapp01/95/study-mbbs-engineering-in-china-12-638.jpg%3Fcb%3D1411103837(,)http://image.slidesharecdn.com/marinecorpsintelligenceactivitychinacountryhandbook-140324070623-phpapp01/95/marine-corps-intelligence-activity-china-country-handbook-37-638.jpg%3Fcb%3D1395662808(,)http://www.icefestivalharbin.com/public/upload/photo/wudalianchi-world-geopark/img_273_d20121210222935.jpg(,)http://image.ec21.com/image/rssy/oimg_GC06249390_CA06616243/Chicken_Wing_Shape.jpg
(,)http://www.chinatouristmaps.com/assets/images/travelmap/Detailed-Tourist-Map-of-Wudalianchi.jpg(,)http://images.travelpod.com/tw_slides/ta00/9c3/8be/the-tourist-place-off-the-side-of-the-road-qiqihar.jpg(,)http://www.icefestivalharbin.com/public/upload/photo/wudalianchi-world-geopark/img_261_d20121210222928.jpg(,)http://www.whatsonchengdu.com/photo_images/chengdu-map_2312.jpg(,)http://photo4.cdnelite.com/cityguide/Qiqihar/2938029185_014d8b01e4_z.jpg(,)http://www.appletravel.cn/files/city/8a95ad1c5d3985ac87d6b6c52010011217170611306.jpg(,)http://www.icefestivalharbin.com/public/upload/photo/zhalong-nature-preserve/img_455_d20121209234835.jpg