Aap ke aa jane se khudgarz
Khudgarz is a 1987 Bollywood drama film Produced & directed by Rakesh Roshan on Film Kraft banner. Starring Jeetendra, Shatrughan Sinha, Govinda, Bhanupriya, Amrita Singh, Neelam in lead roles and music is composed by Rajesh Roshan. The film marks the directorial debut of actor Rakesh Roshan. The movie was based on Jeffrey Archer's novel Kane and Abel.
Contents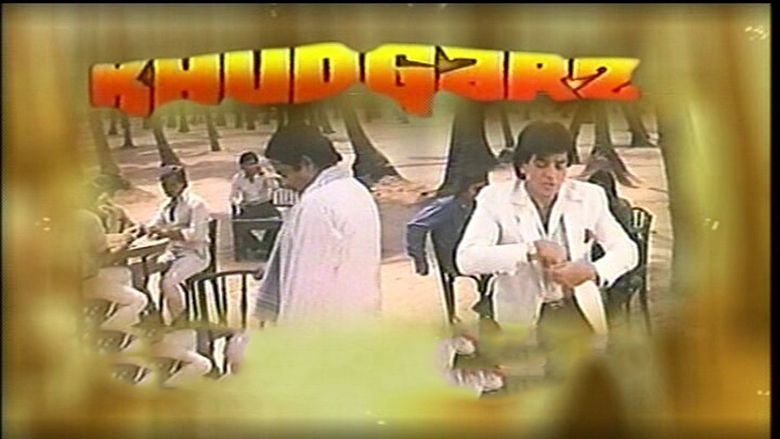 Plot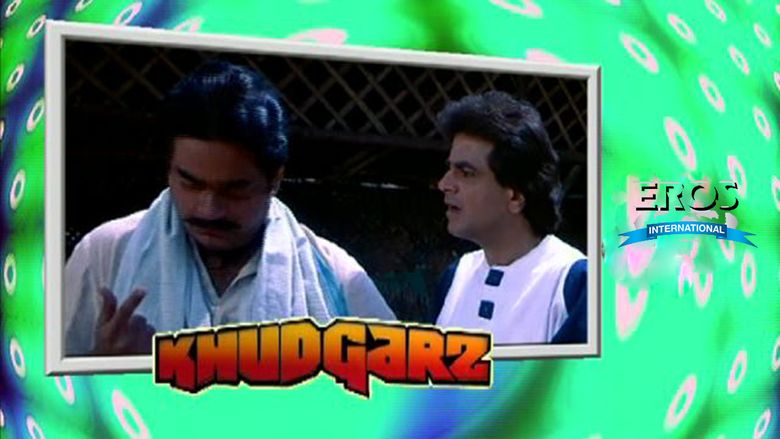 Khudgarz is the story of two childhood friends Amar Saxena a rich boy and Bihari Sinha a poor, their bond of friendship was so strong that they could even go to the extent of giving up their lives for each other. Amar falls in love with Jaya, a florist and Bihar with Lata a labourer girl, their love culminates into marriage. Amar's father Brij Bhushan Saxena is a capitalist for him life is just a calculation. Brij Bhushan wants to give a 5-star hotel as a marriage gift to Amar. The land for the construction of the hotel incidentally belongs to Bihar. Bihari had previously turned down several offers of selling his land because the house and land were his father's remembrances. But on Amar's asking Bihari gesture is by making him a fifty percent partner in the profits of the hotel. Brij Bhushan with his calculative mind makes such an agreement by which he lawfully becomes the sole owner of the land. Bihari in good faith puts his thumb impression on the agreement. The 5-star hotel gets ready but on the opening day, a certain section people condemn Bihari's place which is in the same premises of the 5-star hotel as a black spot which must be demolished. Amar who is also convinced with the comments offers Bihari a new house and hotel in return. As Bihari is very sentimental about his hotel and place, he loses his temper and slaps Amar. This bores the seed of misunderstanding between the two friends. Sudhir one of the most trusted workers of Brij Bhushan is a corrupt man. He takes the fullest advantage of the misunderstanding between the two friends and takes Brij Bhushan in his confidence, demolishes Biharis place and hotel by a bulldozer, putting the entire blame on Amar's head, saying that Amar in a state of drunkness had ordered him to do so. Amar thinks that he had ordered him to do so the pleads before Bihar that he will make back Bihar's place and hotel with his own hands. But Bihari challenges him that he will not make one hotel but the chain of hotels throughout the country and one day he will supersede Amar and be at the top. Bihar is given shelter by most trusted friend Bhimji Nanji Premji Batiwada a lawyer by profession. In the meantime, Sudhir's activities are exposed before Amar, who sacks him and throws him out of his house. In order to avenge his insult, Sudhir joins hands with Bihari as he was sure that the determination and fire in Bihari will take Bihari to the top. As it is said fortune favours the brave, Bihari is sanctioned loan from the bank - he makes his first hotel, thus taking the first step up by the ladder of success. On this dual moment of happiness, he fixes his sister Lalita's marriage with Sudhir. Amar and pregnant Jaya who have been also invited for the marriage are on their way, but Sudhir sets a trap as he does not want Amar to come face to face with Bihari's mother. He is scared if they do meet, she may clear the misunderstanding between Bihari and Amar. In this trap, Jaya is injured Amar takes her to the hospital where she gives birth to a son and dies. The determination and fire in Bihar enable him to climb further lap. Lata gives birth to a baby girl, Jyoti. There is no end to Bihari's joys. Sudhir takes advantage of Bihari's illiteracy and gets blank papers signed from him, thus becoming Biharis equal partner. Amar's son Kumar and Bihari's daughter Jyoti grow up and knowingly that their fathers are the greatest enemies of each other, they love each other and want to marry.
Cast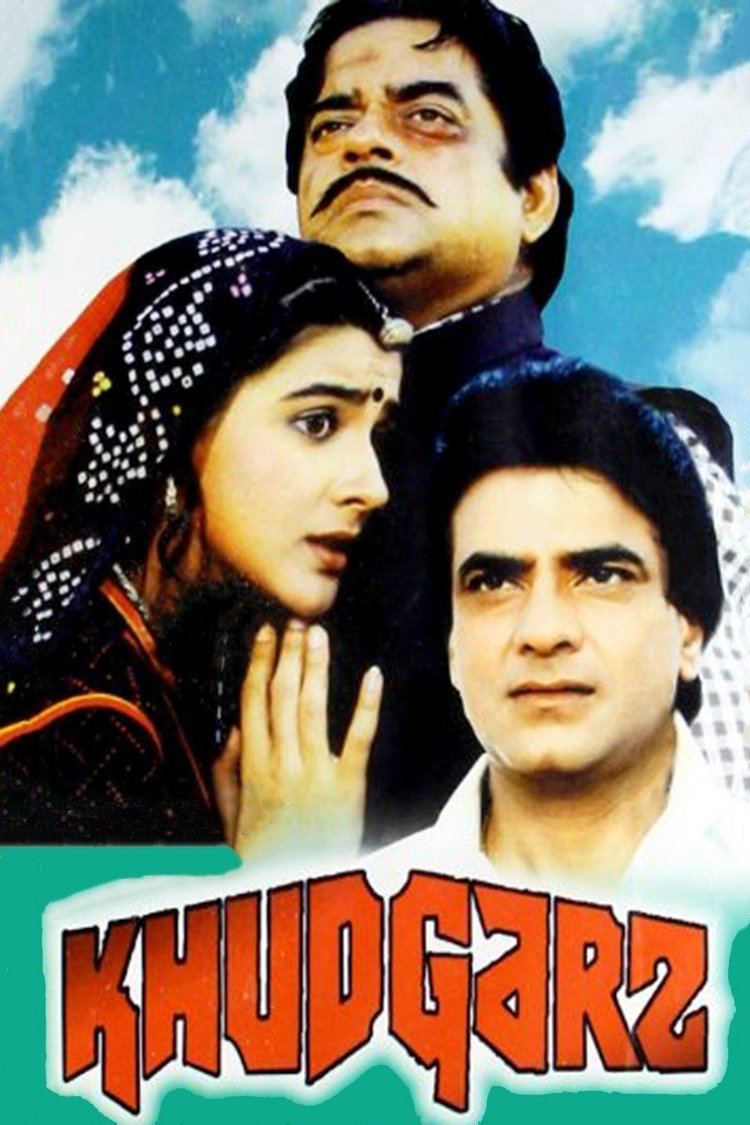 Jeetendra as Amar Saxena
Shatrughan Sinha as Bihari Bhuvaneshwar Prasad Sinha
Bhanupriya as Jaya Saxena
Amrita Singh as Mrs. Sinha
Govinda as Kumar Saxena
Neelam as Jyoti Sinha
Kader Khan as Advocate Batliwala
Kiran Kumar as Sudhir
Saeed Jaffrey as Brij Bhushan Saxena
Sudhir Dalvi as Deshmukh
Sangeeta Naik as Lalita Sinha
Ghanshyam
Rishi Kapoor as the Singing Tramp (Guest Appearance)
Satyendra Kapoor as Dayal
Sushma Seth as Sita Sinha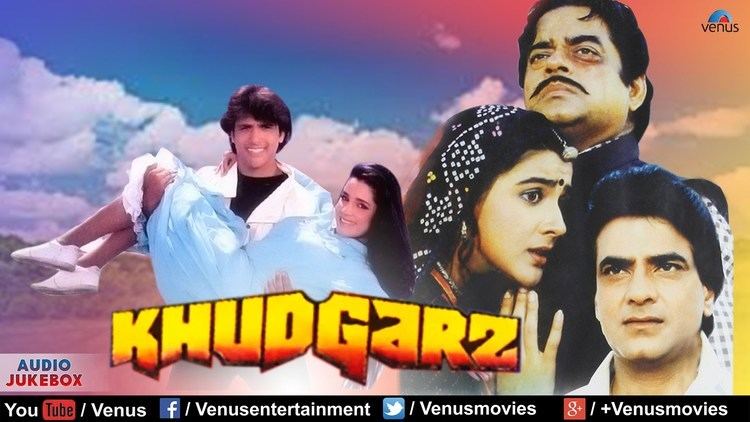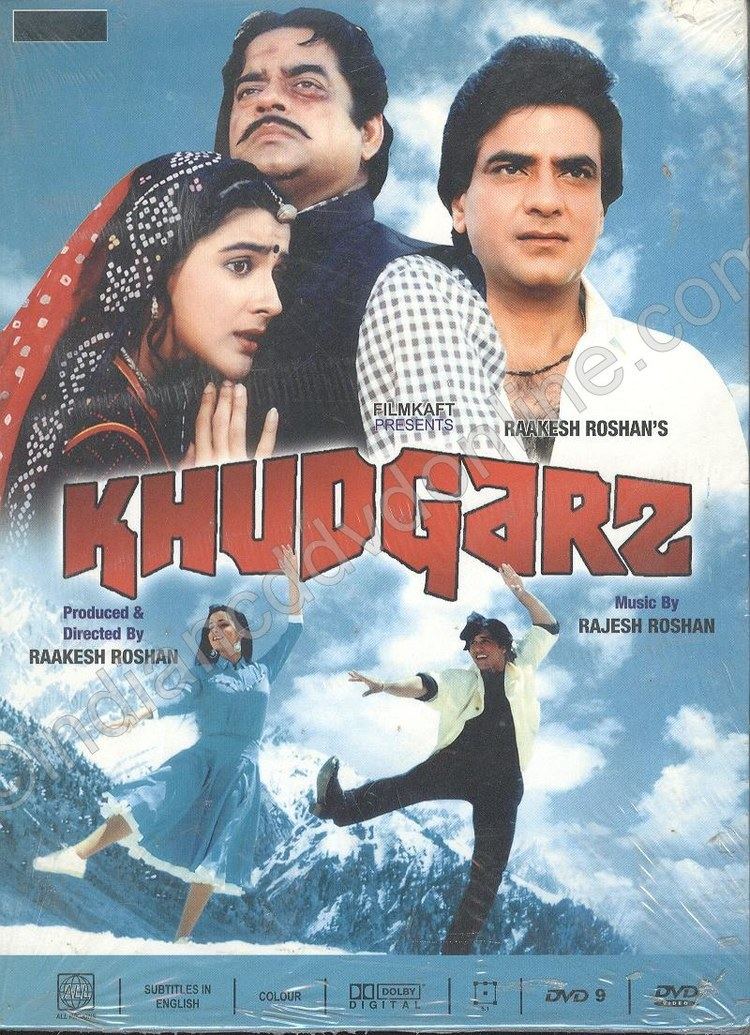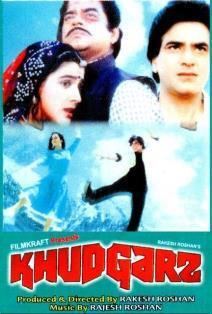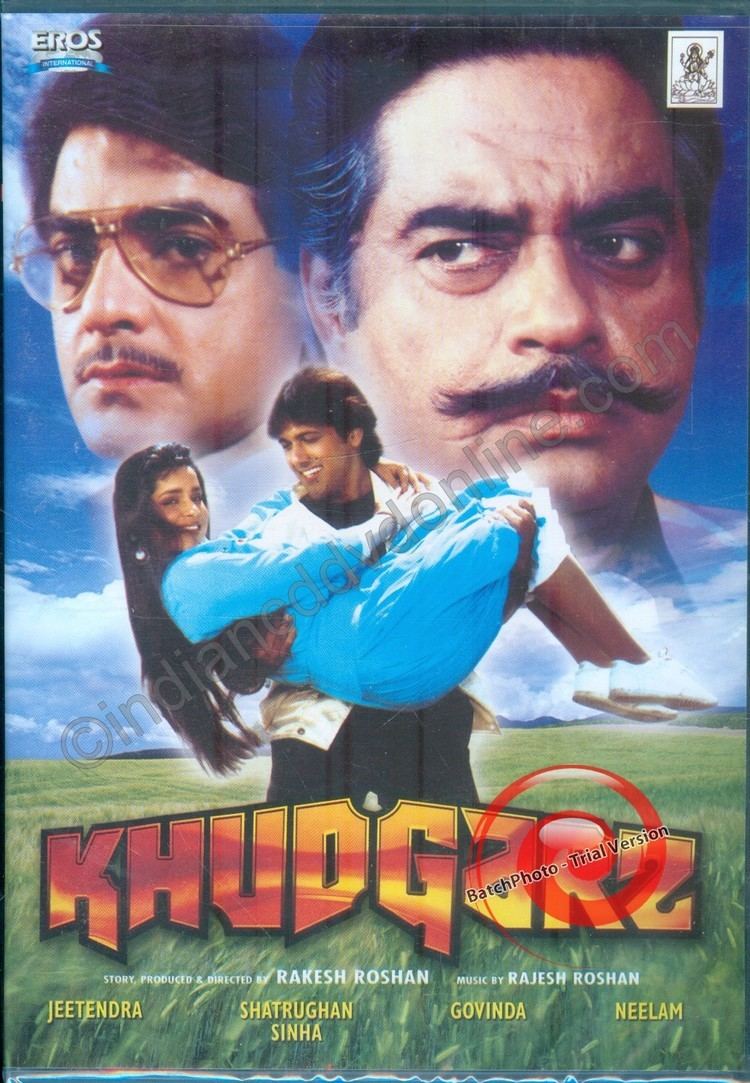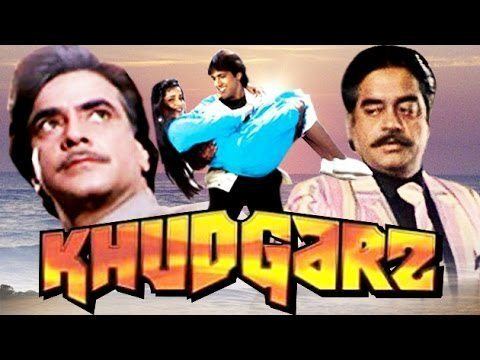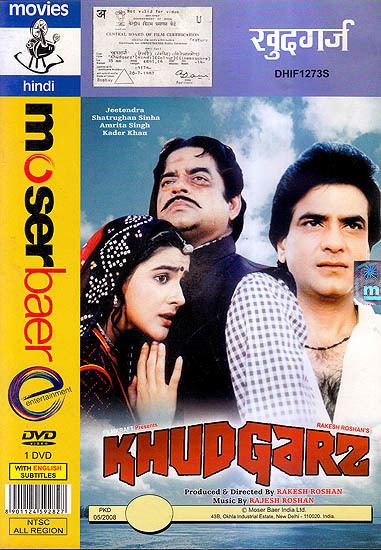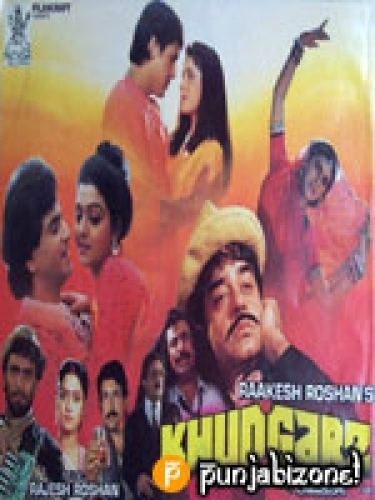 References
Khudgarz Wikipedia
(Text) CC BY-SA
Khudgarz IMDb
Khudgarz themoviedb.org