Similar

Feijoada, Haggis, Ackee, Bigos, Cooking banana
Masqouf iraq s national dish
A national dish is a culinary dish that is strongly associated with a particular country. A dish can be considered a national dish for a variety of reasons:
Contents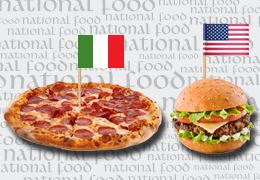 It is a staple food, made from a selection of locally available foodstuffs that can be prepared in a distinctive way, such as fruits de mer, served along the west coast of France.
It contains a particular 'exotic' ingredient that is produced locally, such as the South American paprika grown in the European Pyrenees.
It is served as a festive culinary tradition that forms part of a cultural heritage—for example, barbecues at summer camp or fondue at dinner parties—or as part of a religious practice, such as Korban Pesach or Iftar celebrations.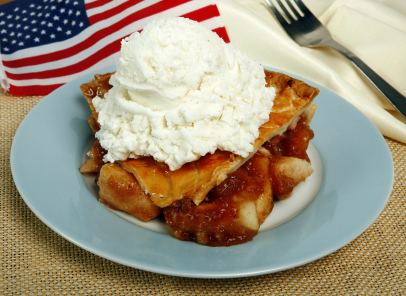 National dishes are part of a nation's identity and self-image. During the age of European empire-building, nations would develop a national cuisine to distinguish themselves from their rivals.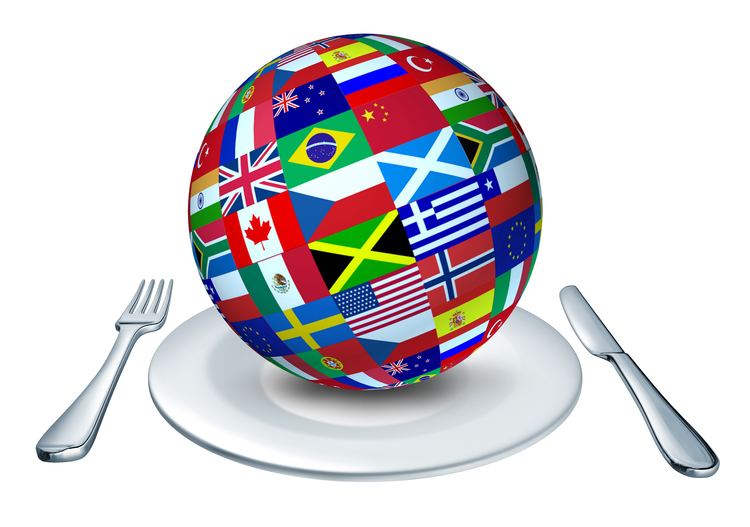 According to Zilkia Janer, a lecturer on Latin American culture at Hofstra University, it is impossible to choose a single national dish, even unofficially, for countries such as Mexico or India because of their diverse ethnic populations and cultures. The cuisine of such countries simply cannot be represented by any single national dish. Furthermore, because national dishes are so interwoven into a nation's sense of identity, strong emotions and conflicts can arise when trying to choose a country's national dish.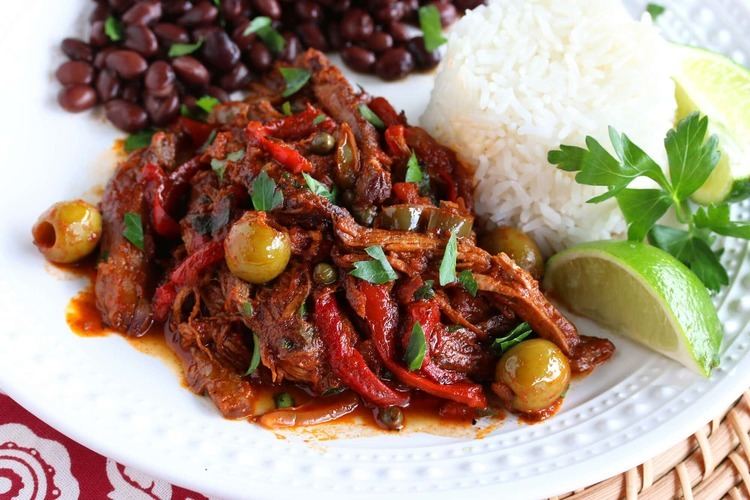 What is the national dish of india india answers
Latin American dishes
In Latin America, dishes may be claimed or designated as a "plato nacional", although in many cases, recipes transcend national borders with only minor variations. Both Peru and Ecuador claim ceviche as their national dish. Stews of meat, plantains, and root vegetables are the platos nacionales of several countries in Central America, South America, and the Caribbean: Colombian ajiaco, as well as the sancocho of the Dominican Republic, Colombia, and Panama, are examples of platos nacionales. Janer (2008) observes that this sharing of the same plato nacional by different countries calls into question the idea that every country has a unique national dish that is special to that country; she states that cuisine does not respect national and geopolitical borders.
The identification of Latin American national dishes is stronger among expatriate communities in North America. In Latin American countries, the plato nacional is usually part of the cuisine of rural and peasant communities, and not necessarily part of the everyday cuisine of city dwellers. In expatriate communities, the dish is strongly reclaimed in order to retain the sense of national identity and ties to one's homeland, and is proudly served in homes and restaurants. By this show of national identity, the community can resist social pressures that push for homogenization of many ethnically and culturally diverse communities into a single all-encompassing group identity, such as Latino or Hispanic American.
By country
This is not a definitive list of national dishes, but rather a list of some foods that have been suggested to be national dishes.
Afghanistan: Kabuli Palaw
Albania: Tavë kosi
Algeria: Couscous
Andorra: Escudella
Angola: Moamba de galinha
Antigua and Barbuda: Pepperpot, Fungee
Argentina: Asado, Empanada, Locro, Milanesa, Choripán
Armenia: Khash, Harissa, Dolma, Khorovats
Aruba: Keshi yena
Australia: Meat pie, Roast lamb
Austria: Wiener Schnitzel, Tafelspitz
Azerbaijan: Dolma, qutab
Bahamas: Crack conch with peas and rice
Bahrain: Machboos
Bangladesh: Rice and Ilish, Shorshe Ilish, Machh bhaja, Machher Jhol, Bhuna, Chicken Korma
Barbados: Cou-Cou and Flying Fish
Belarus: Draniki
Belgium: Moules-frites, Belgian waffle, frites
Belize: Boil up
Benin: Kuli Kuli
Bermuda: Bermuda fish chowder
Bhutan: Ema datshi
Bolivia: Salteñas
Bosnia and Herzegovina: Bosnian pot, Ćevapi
Botswana: Seswaa
Brazil: Feijoada
Brunei: Ambuyat
Bulgaria: Banitsa, Bob chorba
Burkina Faso: Riz Gras
Burma: Mohinga
Burundi: Elephant soup
Cambodia: Amok trey, Samlor Kako
Cameroon: Ndolé
Canada: Nanaimo bar, Poutine, Butter tarts,, Tourtière
Cape Verde: Cachupa
Central African Republic: Cassava
Chad: Boule
Chile: Empanada, Pastel de choclo
China: Peking Duck, noodles (such as lo mein, chow mein and lamian), fried rice, dumplings
Hong Kong: Char siu, dim sum
Macau: Minchee
Colombia: Sancocho, Ajiaco, Bandeja paisa,
Comoros: Langouste a la Vanille
Costa Rica: Gallo pinto
Croatia: Zagorski Štrukli, Mlinci, Brudet, Kulen, Istrian stew
Cuba: Ropa vieja, Moros y cristianos
Cyprus: Fasolada
Czech Republic: Vepřo knedlo zelo (roast pork with dumplings and sauerkraut), Svíčková
Democratic Republic of the Congo: Poulet à la Moambé
Denmark: Stegt Flæsk (fried pork and potato-based dish; official), Bøfsandwich, Frikadeller and Smørrebrød (unofficial)
Greenland: Kiviak
Djibouti: Skoudehkaris
Dominica: Mountain chicken, Fish broth
Dominican Republic: La Bandera ("The Flag"; rice, red beans, and meat (beef, chicken, pork, or fish)), Sancocho
East Timor: Ikan Pepes
Ecuador: Encebollado, Fritada, Guatitas, Ceviche
Egypt: Ful medames, kushari, molokhia, falafel (popular street food)
El Salvador: Pupusa
Equatorial Guinea: Succotash
Eritrea: Zigini with injera, Gored gored
Estonia: Verivorst with Mulgikapsad (sauerkraut stew)
Ethiopia: Wat with injera, Fit-fit
Fiji: Fijian Kokoda
Finland: Karjalanpaisti, Mämmi, Sautéed reindeer
France: Crêpe, Pot-au-feu, Macarons, Bisque
Gabon: Poulet Nyembwe
Gambia: Benachin
Georgia: Khachapuri, Khinkali
Germany: Currywurst, Sauerbraten, Bratwurst, Eisbein (ham hock) with Sauerkraut (fermented cabbage)
Ghana: Fufu, Banku, Jollof Rice
Gibraltar: Profiteroles
Greece: Fasolada, Moussaka, Souvlaki, Magiritsa, Kokoretsi
Grenada: Oil Down
Guatemala: Fiambre, Pepian (hearty meat stew)
Guinea: Poulet Yassa
Guinea-Bissau: Jollof rice
Guyana: Pepperpot
Haiti: Diri ak djon djon
Honduras: Baleada, Carne asada, Sopa de caracol
Hungary: Gulyás, Lecsó
Iceland: Hákarl, Þorramatur
India: No officially anointed national dish;. See here for a survey of important dishes from various states.
Indonesia: Tumpeng (official), Sate, Soto, Nasi goreng, Gado gado
Iran: Abgoosht Chelo kabab, Ghormeh sabzi
Iraq: Samak masgouf, Kleicha
Ireland: Irish stew, Colcannon
Israel: Meorav Yerushalmi, Hummus, Shakshuka, Falafel
Italy: Pasta, Polenta, Pizza, Risotto
Ivory Coast: Fufu, Kedjenou
Jamaica: Ackee and Saltfish, Jerk chicken, Jamaican patty
Japan: Sushi, Japanese curry, Ramen
Jordan: Mansaf
Kazakhstan: Beshbarmak, Shalgam
Kenya: Ugali, Sukuma wiki, Nyama choma
Kiribati: Palusami
Kuwait: Machboos
Kyrgyzstan: Beshbarmak, Laghman, Kuurdak
Laos: Tum Mak Hoong (Green papaya salad), Larb with sticky rice
Latvia: Latke
Lebanon: Kibbeh, tabbouleh
Liberia: Dumboy
Libya: Bazeen, Usban
Liechtenstein: Käsknöpfle
Lithuania: Cepelinai
Luxembourg: Judd mat Gaardebounen,
Macedonia: Tavče Gravče
Madagascar: Romazava
Malawi: Nshima
Malaysia: Nasi lemak, Satay, Laksa, Roti canai
Maldives: Garudhiya
Mali: To et Tokorodji, Tiguadege Na
Malta: Pastizzi, rabbit stew (Fenkata)
Marshall Islands: Macadamia nut pie
Mauritania: Thieboudienne, Couscous
Mauritius: Octopus Curry, Rougaille, Gateux Piment
Mexico: Mole poblano, Chiles en nogada
Federated States of Micronesia: Bat soup
Moldova: Mămăligă, Sarmale, Mici
Monaco: Barbaguian
Mongolia: Buuz
Montenegro: Kačamak, Raštan
Montserrat: Goat water
Morocco: Couscous, Tagine
Mozambique: Frango
Namibia: Süßer Hirsebrei
Nauru: Coconut fish
Nepal: Dal bhat
Netherlands: Stamppot, hutspot
New Zealand: Bacon and egg pie, lamb, pavlova
Nicaragua: Gallo pinto (official), Churrasco (skirt steak; unofficial)
Niger: Djerma Stew, Rice
Nigeria: Fufu and Egusi soup
North Korea: Kimchi, Naengmyeon, Bulgogi, Bosintang
Norway: Fårikål
Oman: Shuwa
Pakistan: Biryani, Nihari
Palau: Bat soup
Palestine: Arab salad, Falafel, Mujaddara, Musakhan, Hummus with tahini
Panama: Sancocho de gallina
Papua New Guinea: Mumu
Paraguay: Sopa paraguaya
Peru: Ceviche
Philippines: Adobo
Poland: Bigos, Pierogi, Kotlet schabowy, Żurek, Gołąbki
Portugal: Cozido à Portuguesa, Bacalhau
Puerto Rico: Arroz con gandules, Lechon, Mofongo
Qatar: Machboos
Republic of the Congo: Poulet Moambé, Yassa
Romania: Mămăligă, Sarmale, Mici
Russia: Pelmeni, Shchi, Kasha, Pirogi, Pirozhki
Republic of Tatarstan: Öçpoçmaq
Tula, Russia: Tula gingerbread
Saint Kitts and Nevis: Saltfish
Saint Lucia: Green fig and salt fish
Saint Vincent and the Grenadines: Roasted breadfruit and fried jack fish
Samoa: Palusami
San Marino: Torta Tre Monti
Sao Tome and Principe: Palm oil stew
Saudi Arabia: Kabsa, Saleeg
Senegal: Thieboudienne
Serbia: Ćevapčići (grilled minced meat sausages), Pljeskavica (meat patty), Ražnjići (skewered meat), Gibanica (pastry), Ajvar (relish), Pasulj (bean soup), Punjena paprika (filled peppers), Sarma (filled leaves), Fisherman's soup; further information: Serbian cuisine
Seychelles: Fruit Bat Soup
Sierra Leone: Cassava leaves
Singapore: Chilli crab, Hainanese Chicken Rice
Slovakia: Bryndzové halušky
Slovenia: Ajdovi žganci, Belokranjska povitica, Obara
Solomon Islands: Poi
Somalia: Canjeero with goat stew, Lahoh, Gashaato (coconut confection)
South Africa: Bobotie
South Korea: Kimchi, Bibimbap, Galbi, Ramyeon
Spain: Tortilla española
Andalusia: Gazpacho
Asturias: Fabada asturiana
Balearic Islands: Tombet, ensaïmada
Basque Country and Navarre: Marmitako, Chistorras
Canary Islands: Sancocho, Papas arrugadas
Catalonia: Pa amb tomaquet
Castile and León: Lechazo asado
Galicia: Empanada, Polbo á feira, Caldo gallego
Madrid: Cocido madrileño, patatas bravas
Valencian Community: Paella
Sri Lanka: Rice and curry
Sudan: Ful medames
Suriname: Pom
Swaziland: Karoo roast ostrich steak
Sweden: Köttbullar, Kräftskiva, Surströmming, Ostkaka
Switzerland: Cervelat, Fondue, Rösti
Syria: Kibbeh
Taiwan: Beef noodle soup
Tajikistan: O'sh (pilaf)
Tanzania: Ugali
Thailand: Pad Thai, Tom Yum Goong
Togo: Yeyebessissi
Trinidad and Tobago: Callaloo, Doubles
Tunisia: Couscous, Kabkabou
Turkey: Döner, Kuru fasulye with pilav
Turkmenistan: Palaw
Tuvalu: Pulaka
Uganda: Matoke
Ukraine: Borscht, Varenyky
United Arab Emirates: Biryani
United Kingdom: Fish and chips, Chicken tikka masala, Full breakfast
England: Beef (especially roast beef and corned beef), Pudding (usually Christmas plum pudding), Sunday roast
Cornwall: Cornish pasty
Northern Ireland: Ulster fry
Isle of Man: Skeddan jiarg
Scotland: Haggis
Wales: Cawl
United States: Apple pie, Buffalo Wings, Fried Chicken, Hamburger, Hot Dog, Macaroni And Cheese
Hawaii: Poi, Saimin, Loco Moco, Poke
United States Virgin Islands: Fish and Fungi
Uruguay: Asado, Chivito
Uzbekistan: O'sh (pilaf)
Vanuatu: Lap lap
Venezuela: Pabellón criollo
Vietnam: Phở, Bún bò Huế, Bò kho
Yemen: Saltah
Zambia: Nshima
Zimbabwe: Sadza
National liquors
A national liquor is an alcoholic drink considered a standard and respected adult beverage in a given country. While the status of such drinks may be informal, there is usually a general consensus in a given country that a specific drink is the national beverage or "most popular liquor".
References
National dish Wikipedia
(Text) CC BY-SA