Years active

1972–present




Siblings

Zameer Uddin Shah




Full Name

Naseeruddin Shah

Born

20 July 1950 (age 70) (

1950-07-20

)

Occupation

Actor, Environmentalist

Movies




Similar People
Naseeruddin Shah Movies List
Naseeruddin Shah (born 20 July 1949 or 16 August 1950) is an Indian film and stage actor and director, and a prominent figure in Indian parallel cinema. Shah has won numerous awards in his career, including three National Film Awards, three Filmfare Awards and an award at the Venice Film Festival. The Government of India has honoured him with the Padma Shri and the Padma Bhushan awards for his contributions to Indian cinema. Shah has also been associated with Pakistan Film Industry. His small Cameo in the Pakistani Movie 'Khuda kay liye' gave him great appreciation from Pakistani audience which further encouraged him to do another Pakistani movie as a main lead. The movie which is called 'Zinda bhaag' was a great success. He is the brother of Lt. Gen. Zameer Uddin Shah (PVSM, SM, VSM) Former Deputy Chief of The Army Staff, former member Armed Forces Tribunal and the former Vice Chancellor of the Aligarh Muslim University.
Contents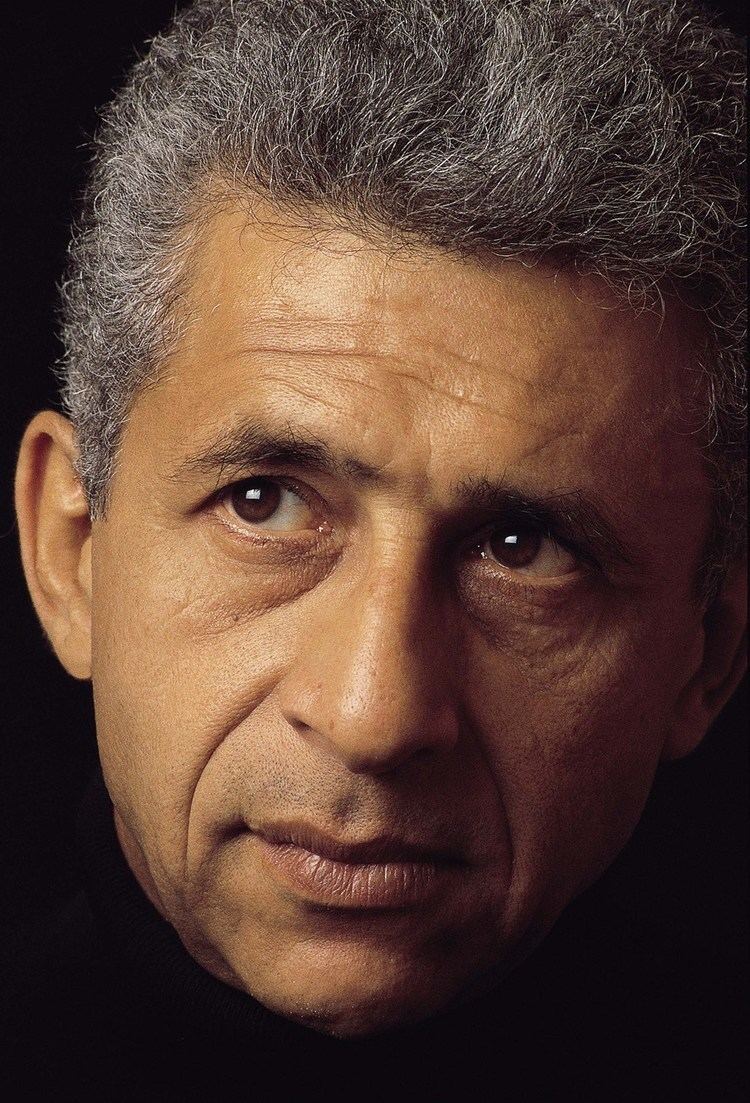 Indian Famous Film Actor and Director Naseeruddin Shah Exclusive Interview to his Fans
Early life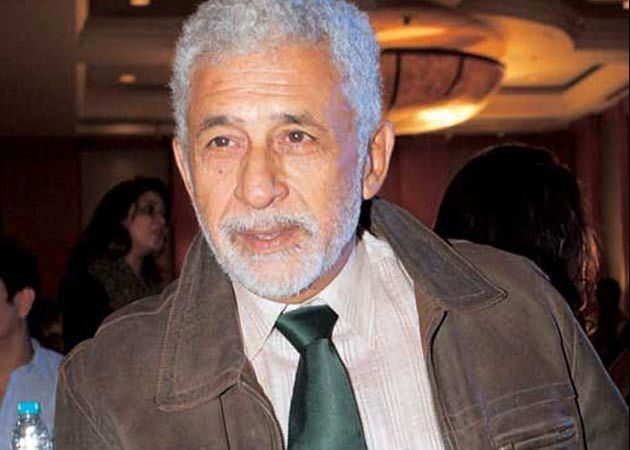 Shah was born into a Muslim family in Barabanki, Uttar Pradesh, India, as one of the three sons of Aley Mohammed Shah and his wife Farrukh Sultan. He is a descendant of a 19th-century Sayyid Afghan warlord Jan-Fishan Khan (Sayyid Muhammad Shah), who participated in the First Anglo-Afghan War and helped the British in the subsequent Indian Rebellion of 1857.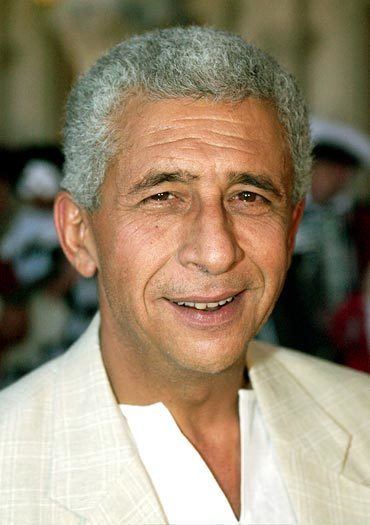 Shah did his schooling at St. Anselm's Ajmer and St Joseph's College, Nainital. He graduated in arts from Aligarh Muslim University in 1971 and attended National School of Drama in Delhi.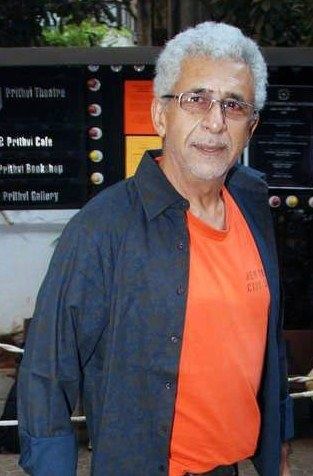 His elder brother, Lt. General Zameerud-din Shah (Retd.) PVSM, SM, VSM, was Vice-Chancellor of Aligarh Muslim University, whose son Mohommed Ali Shah is an actor. Shah's nephew Salim Shah is also a TV and film actor.
Career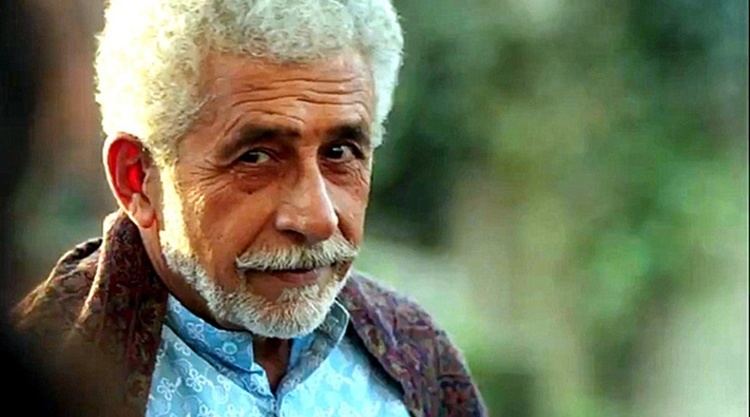 Shah has acted in movies such as Nishant, Aakrosh, Sparsh, Mirch Masala, Albert Pinto Ko Gussa Kyon Ata Hai, Trikal, Bhavni Bhavai, Junoon, Mandi, Mohan Joshi Hazir Ho!, Ardh Satya, Katha, and Jaane Bhi Do Yaaro, to name a few.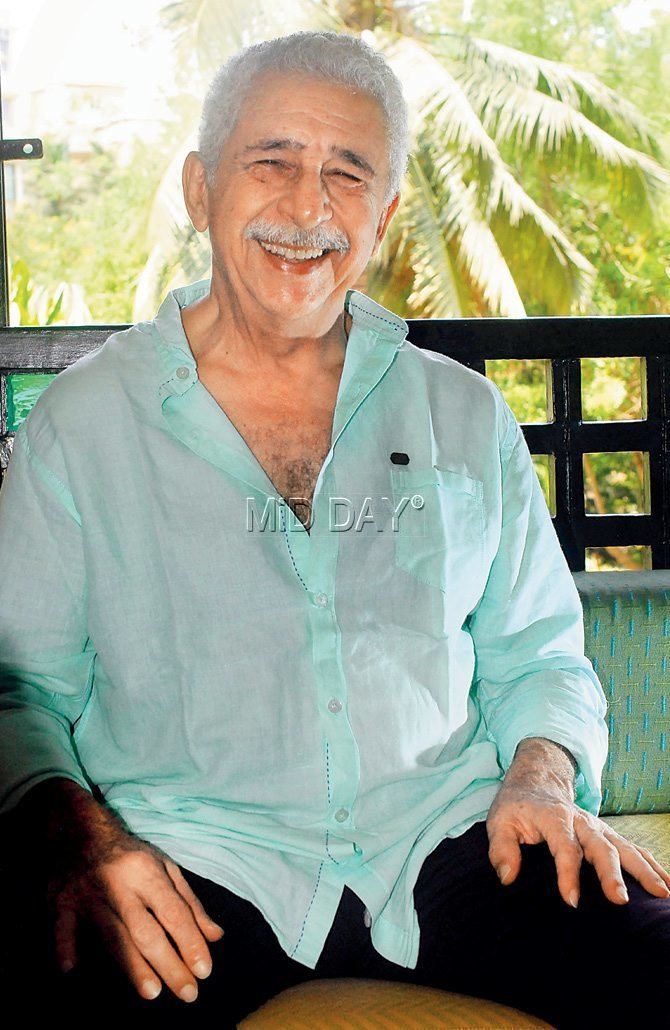 Shah became active in mainstream Bollywood cinema with the 1980 film Hum Paanch. In 1982, he acted in the film Dil Aakhir Dil Hai directed by Ismail Shroff, opposite Rakhee. One of his most important films, Masoom, was released in 1983 and was shot at St Joseph's College, Nainital. His next major success in mainstream films was the 1986 multi-starrer film Karma where he acted alongside veteran Dilip Kumar. Starring roles for films such as Ijaazat (1987), Jalwa (1988) and Hero Hiralal (1988) followed. In 1988 he played opposite his wife Ratna Pathak as Inspector Ghote, the fictional detective of H. R. F. Keating's novels in the Merchant-Ivory English language film The Perfect Murder. He acted with Aditya Pancholi in films like Maalamaal (1988) and Game (1993).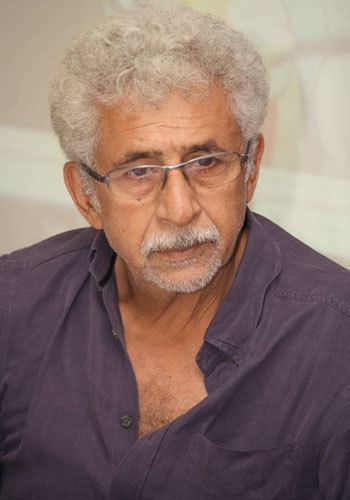 He has acted in several multi-starrer Bollywood films as well, such as Ghulami (1985), Tridev (1989) and Vishwatma (1992). In 1994, he acted as the villain in Mohra, his 100th film as an actor. He forayed into Malayalam cinema the same year, through T. V. Chandran's critically well acclaimed drama Ponthan Mada. The film portrayed the irrational bonding of a feudal serf (played by Mammootty) and a colonial landlord (played by Shah). He strongly believed that the distinction between art and commercial films had largely reduced, especially with the directors of the former also making commercial films. In 2000, his dream of playing Mahatma Gandhi was realised when he played Gandhi in Kamal Hassan's critically acclaimed Hey Ram which focused on the assassination of Gandhi from the assailant's point of view. Shah won critical acclaim by playing the role of Mohit, the drunken coach to a deaf and mute boy in Iqbal, which was written by Vipul K Rawal with Shah specially in mind. Shah was praised for his roles in the 1999 Aamir Khan-starrer Sarfarosh, where he played Gulfam Hassan – a ghazal singer-cum-terrorist mastermind — and in Neeraj Pandey's critically acclaimed A Wednesday (2008).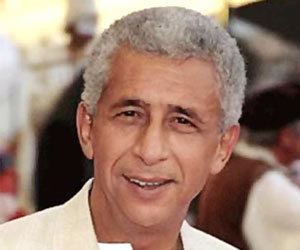 Shah has also starred in international projects, such as Monsoon Wedding in 2001 and a Hollywood comic book adaptation The League of Extraordinary Gentlemen in 2003 (co-starring Sean Connery), where he played the role of Captain Nemo. His portrayal of Nemo was very close to the design of the graphic novel, although his Nemo was far less manic. He worked in Vishal Bhardwaj's Indian adaptation of Shakespeare's Macbeth, titled Maqbool, in 2003, and Rajiv Rai's Asambhav opposite Arjun Rampal and Priyanka Chopra in 2004. He then went on to work in The Great New Wonderful (2005). In 2011, Shah was seen in The Dirty Picture. He acted in Anup Kurian's The Blueberry Hunt, playing a recluse growing marijuana in his forest retreat, and in Waiting, starring opposite Kalki Koechlin, both of which were released in 2016.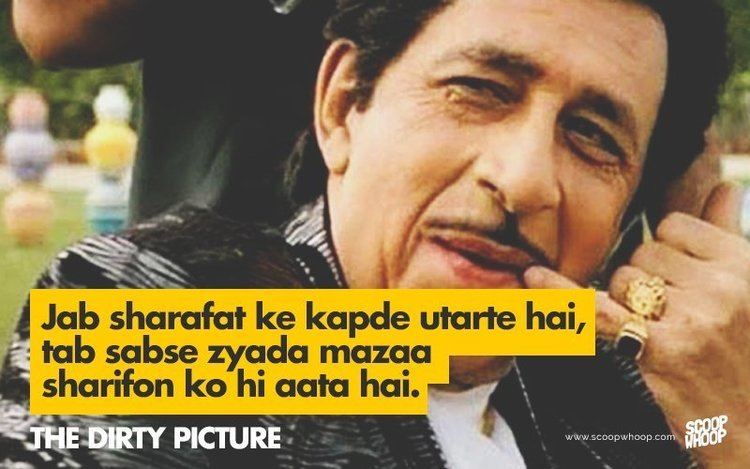 Shah made his Pakistani film debut in Khuda Ke Liye by Shoaib Mansoor, where he played a short cameo. His second Pakistani film Zinda Bhaag was selected as the country's official entry to the 86th Academy Awards for the Best Foreign Language Film award.
As a director
Naseeruddin Shah has been giving performances with his theatre troupe at places such as New Delhi, Mumbai, Bangalore and Lahore. He has directed plays written by Lavender Kumar, Ismat Chughtai and Saadat Hasan Manto.
His directorial debut in movies, Yun Hota To Kya Hota, was released in 2006. It stars several established actors such as Konkona Sen Sharma, Paresh Rawal, Irrfan Khan, then-newcomer Ayesha Takia, his son Imaad Shah and his old friend Ravi Baswani.
Other media and art forms
In 1977, Shah, Tom Alter and Benjamin Gilani formed a theatre group called Motley Productions. Their first play was Samuel Beckett's Waiting for Godot, which was staged at the Prithvi Theatre on 29 July 1979.
In 1988, he acted in the eponymous television series based on the life and times of Mirza Ghalib, directed by Gulzar and telecast on DD National.
In 1989, he acted as the Maratha King Shivaji in another eponymous television series Bharat Ek Khoj based on Jawaharlal Nehru's book The Discovery of India.
In mid 1990s, Shah also hosted some episodes of science magazine programme Turning Point.
In 1999, he acted as a special agent in the TV series Tarkash on Zee TV. He played the role of a retired agent haunted by nightmares who is re-inducted as he apparently knows something about a dreaded terrorist somehow connected with his past.
In 1998, he played the role of Mahatma Gandhi in the play Mahatma Vs. Gandhi, (which looked at the Mahatma's relation with Harilal Gandhi, his first son). With this, he achieved his objective of portraying Mahatma Gandhi, a role he had auditioned for in Richard Attenborough's Gandhi. In 2000, he again portrayed the Mahatma, this time on film, in Hey Ram.
He played the villain with the dual identity of a ghazal singer and a Pakistani spy who supports terrorism in India in Sarfarosh (1999).
He was the first of several celebrity actors, who played the role of narrator in the popular audiobook series for kids Karadi Tales. He was the narrator in the film Paheli — the Indian entry to the 2006 Academy Awards.
In 2017, Shah returned to film, starring in Shakespearean adaption The Hungry, screened under special presentations at the Toronto International Film Festival 2017.
Personal life
When he was between 19 and 20 years of age, Shah married 36-year-old Manara Sikri, also known as Parveen Murad. His wife, who was the sister of actress Surekha Sikri, was a divorced woman and had children from her previous marriage. Shah faced resistance from his parents and siblings to the idea of this marriage, but he went ahead nevertheless. Within one year of the wedding, the couple became the parents of a daughter, the stage actress Heeba Shah. By this time, the marriage was on the rocks, and the couple separated when Heeba was about one year old. However, they were not divorced for many years, because in his nikaahnama (Muslim marriage contract), Shah had firstly promised a massive amount of money to his wife as mehr (alimony) in case of a divorce, and secondly disclaimed the right to bigamy . His wife, whose first marriage had ended bitterly, and whose first divorce had not (in her opinion) yielded her enough money, had been determined to ensure that the same situation was not repeated in her second marriage. It took more than twelve years for Naseeruddin Shah to put together the colossal amount of money which he had recklessly promised as a teenager, and it was not until 1982 that he was divorced of his first wife and free to marry his next. Meanwhile, Manara and Heeba moved to Iran in the early 1970s, shortly after the couple separated, and Shah was not permitted by his wife to have any contact with their daughter, despite the fact that no divorce had been formalized. The situation was only remedied when Heeba, having become an adult, herself sought out her father and established contact with him. She later moved to India and, having never married, lives with her father, step-mother and half-brothers. Manara died in Iran in the 1990s, after having gone through yet another divorce.
Meanwhile, in the 1970s, Shah had met and fallen in love with Ratna Pathak, a stage and film actress, and the daughter of Dina Pathak, a well-respected character actress. Ratna's sister, the actress Supriya Pathak, is married to the actor Pankaj Kapoor, who is the father of Shahid Kapoor by his first marriage. During the 70s and 80s, Naseeruddin Shah and Ratna Pathak co-starred in several films like Jaane Tu... Ya Jaane Na, Mirch Masala and The Perfect Murder. They were in a live-in relationship for many years, while Shah put together the mehr required to divorce Manara. Shah and Pathak were finally married in 1982. By his second marriage, Shah has two sons, Imaad and Vivaan, both of whom are aspiring actors. The couple lives in Mumbai with Heeba, Imaad and Vivaan.
Autobiography
Shah's memoir is titled And Then One Day, and was published by Hamish Hamilton.
Other awards
2000: Won: Sangeet Natak Akademi Award
2000: Won: International Indian Film Academy Awards — Artistic Excellence for Performance in a Negative Role for Sarfarosh
Shah has been awarded the life membership of International Film And Television Club of Asian Academy of Film & Television.
Filmography
Actor
-
IC 814 (TV Series) (announced)
-
Krrish 4 (announced)
as
Dr. Arya
-
Jamoon (pre-production)
as
Anirvan Verma
-
Rannchhod (pre-production)
-
Untitled Anoop Sathyan/Aashirvad Cinemas Project (pre-production)
-
Charlie Chopra & The Mystery of Solang Valley (TV Series) (post-production)
2023
Freedom (TV Series) (post-production)
2019
The Wallet (Short) (completed)
as
Samar
2023
Minimum
as
Sukhdeep Singh
2023
Taj: Divided by Blood (TV Series)
as
Emperor Akbar / King Akbar
- Return of the Bandit Prince (2023) - King Akbar
- All that Remains. (2023) - Emperor Akbar
- The lies they tell. (2023) - Emperor Akbar
- How they Sing- (2023) - Emperor Akbar
- Sins of the Father (2023) - Emperor Akbar
- Birth of a King (2023) - Emperor Akbar
- Qubool Hai (2023) - Emperor Akbar
- May his Glory be Glorified (2023) - Emperor Akbar
- A message from God (2023) - Emperor Akbar
- The Battles of Kabul (2023) - Emperor Akbar
- Succession (2023) - Emperor Akbar
2023
Saas, Bahu Aur Flamingo (TV Series)
as
Sahebji
- Resurrection (2023) - Sahebji
- The Day the Music Died (2023) - Sahebji
- Genesis (2023) - Sahebji
2023
The Broken Table (Short)
as
Giri
2023
A Knock on the Door
as
Dean
2022
2100 FT (Short)
as
Gulshan Jorahat
2022
The Miniaturist of Junagadh (Short)
as
Husyn Naqqash
2022
Modern Love: Mumbai (TV Series)
as
Pappi Singh
- Mumbai Dragon (2022) - Pappi Singh
2022
Gehraiyaan
as
Vinod(Alisha's Father)
2022
Kaun Banegi Shikharwati (TV Series)
as
Raja Mrityunjay
- All that glitters is not gold (2022) - Raja Mrityunjay
- Treasure Hunt (2022) - Raja Mrityunjay
- Clue - Less (2022) - Raja Mrityunjay
- Nightmare? (2022) - Raja Mrityunjay
- Earth, Wind and Fire (2022) - Raja Mrityunjay
- Fear is the Key (2022) - Raja Mrityunjay
- A Common Enemy (2022) - Raja Mrityunjay
- The Games Begins (2022) - Raja Mrityunjay
- Stoke of Genius (2022) - Raja Mrityunjay
2021
Dhillon's Jackpot (TV Series)
as
Mr. Dhillon
2020
Mee Raqsam
as
Hashim Seth
2020
Bandish Bandits (TV Series)
as
Pandit Radhemohan Rathod
- Sangeet Samrat (2020) - Pandit Radhemohan Rathod
- A Separation (2020) - Pandit Radhemohan Rathod
- Bandish Bandits (2020) - Pandit Radhemohan Rathod
- #Couplegoals (2020) - Pandit Radhemohan Rathod
- A Star Is Born (2020) - Pandit Radhemohan Rathod
- Masked Man (2020) - Pandit Radhemohan Rathod
- Phass Gaye (2020) - Pandit Radhemohan Rathod
- Roleplay (2020) - Pandit Radhemohan Rathod
- Shuddhikaran (2020) - Pandit Radhemohan Rathod
- Blue Bandit (2020) - Pandit Radhemohan Rathod
2020
Unite Against Hunger - #FromU2them (Video short)
as
Narrator
2020
Half Full (Short)
as
Stranger
2019
Bin Bulaaye (Short)
as
Saket Diwan
2019
Ramprasad Ki Tehrvi
as
Ramprasad
2019
The Tashkent Files
as
PKR Natarajan
2018
Zero KMS (TV Series)
as
Guru
- Don't Meet Desmond (2018) - Guru
- Last Pass (2018) - Guru
- Video Call (2018) - Guru
- Volki (2018) - Guru
- New Boss (2018) - Guru
- Trumped (2018) - Guru
- Abandoned (2018) - Guru
- Welcome Sister (2018) - Guru
- The First Clue (2018) - Guru
- Zero KMS (2018) - Guru
- The Knife Killer (2018) - Guru
- Freedom Drive (2018) - Guru
2018
Nude
as
Malik- Special appearance
2018
Skin of marble (Video short)
as
Bhupinder Singh
2018
Aiyaary
as
Baburao Shastri
2017
The Hungry
as
Tathagat Ahuja
2017
Punarjanma: one minute short film on Organ Donation (Short)
as
Narrator
2017
OK Jaanu
as
Gopi Shrivastava
2016
Ramayana (TV Series)
as
Ravan (voice)
2016
The Blueberry Hunt
as
Colonel
2016
Teraa Surroor
as
Robin 'The Bird' Dharamraj Santino
2015
Charlie Kay Chakkar Mein
as
Sanket Pujari
2015
Welcome Back
as
Wanted Bhai
2015
Dharam Sankat Mein
as
Neelanand Baba
2015
Dirty Politics
as
Manoj Singh
2015
Dil Dharhakne Ka Sabab (Short)
2014
Finding Fanny
as
Ferdinand Pinto
2014
Interior Cafe Night (Short)
as
Man
2014
Dil Bhi Khaali Jeb Bhi Khaali
2013
The Coffin Maker
as
Anton Gomes
2013
Krrish 3
as
Dr. Siddanth Arya (special Appearance)
2013
Sona Spa
as
Baba Dayanand
2012
Chaalis Chauraasi
as
Pankaj Purushottam Suri
2011
The Dirty Picture
as
Suryakant
2011
Chargesheet
as
The Crime Boss
2011
Michael
as
Michael Rodriquez
2011
Zindagi Na Milegi Dobara
as
Salman Habib
2011
7 Khoon Maaf
as
Dr. Modhusudhon Tarafdar (6th Husband)
2010
People of Allah
as
Warden
2010
Pappu Can't Dance Saala
2010
That Girl in Yellow Boots
as
Divakar
2010
Karadi Tales (TV Mini Series)
2010
Raajneeti
as
Bhaskar Sanyal
2010
Wilson Periera (Short)(voice)
2010
Peepli [Live]
as
Salim Kidwai - Agricultural Minister
2009
Bolo Raam
as
Dr. N.S. Negi
2009
Red Alert: The War Within
as
Naga Reddy
2009
Barah Aana
as
Kedar Shukla
2008
Maharathi
as
Jaisingh Adenwalla
2008
A Wednesday
as
The Common Man
2008
Jaane Tu... Ya Jaane Na
as
Amar Singh
2008
Mere Baap Pehle Aap
as
Nirmal Kapoor
2008
Bombay to Bangkok
as
Khan
2007
Shoot on Sight
as
Police Commander Tariq Ali
2007
Dus Kahaniyaan
as
Dawoodi Bohra (segment "Rice Plate")
2007
In the Name of God
as
Moulana Wali (as Naseer-ud-Din Shah)
2006
Valley of Flowers
as
Yeti
2006
Krrish
as
Dr. Siddhant Arya
2006
Mixed Doubles
as
Malti's father
2005
It Could Be You
as
Mr. Dhillon
2005
Home Delivery: Aapko... Ghar Tak
as
Uncle
2005
Being Cyrus
as
Dinshaw Sethna
2005
Main, Meri Patni... Aur Woh!
as
Voice Over (voice)
2005
Paheli
as
Male Puppet (voice)
2005
The Great New Wonderful
as
Avi
2005
Yehi Hai Zindagi
as
Narrator
2004
Asambhav
as
Sameer 'Sam' Hans
2004
Main Hoon Na
as
Brig. Shekhar Sharma
2003
Maqbool
as
Inspector Purohit
2003
The League of Extraordinary Gentlemen
as
Captain Nemo
2003
3 Deewarein
as
Ishaan Mirza
2002
Guru Mahaaguru
as
Vijay Verma
2002
Encounter: The Killing
as
Inspector Sam Bharucha
2001
Moksha: Salvation
as
Dean
2001
Monsoon Wedding
as
Lalit Verma
2001
Mujhe Meri Biwi Se Bachaao
as
Anand Mathur
2000
Tune Mera Dil Le Liyaa
as
Veeru
2000
Gaja Gamini
as
Leonardo da Vinci
2000
Hey Ram
as
Mohandas Karamchand Gandhi
1999
Sarfarosh
as
Gulfam Hassan
1999
Kabhi Paas Kabhi Fail
1998
Dand Nayak
as
Inspector Vishal
1998
Dhoondte Reh Jaaoge!
as
Tiger
1998
China Gate
as
Maj. Sarfaraz Khan
1998
Such a Long Journey
as
Major Jimmy Bilimoria
1998
Chhota Chetan
as
Voice of invisible Kuttichatan (voice)
1997
Private Detective: Two Plus Two Plus One
as
Colonel- Private Detective
1997
Lahoo Ke Do Rang
as
Customs Officer Bharat Srivastav
1997
Agnichakra
as
Inspector Satpal
1996
Rajkumar
as
Durjan Singh / Surjan Singh
1995
Takkar
as
Inspector D'Costa
1994
Droh Kaal
as
DCP Abbas Lodhi
1994
Ponthan Mada
as
Seema Thampuran
1994
Kabhi Haan Kabhi Naa
as
Father Breganza
1993
Bedardi
as
Professor Nirbhay Saxena
1993
Shikast (TV Series)
as
Voice in intro (voice)
1992
Tahalka
as
Captain Ranbir Chauhan
1992
Chamatkar
as
Amar Kumar alias Marco
1992
Vishwatma
as
Inspector Surya Pratap Singh
1991
Shikari: The Hunter
as
Adarsh Kumar Shrivastav
1991
Lakshmanrekha
as
Amar Kapoor
1990
Chor Pe Mor
as
Inspector Chanakya
1990
Police Public
as
Inspector Mahar Singh Grewal
1989
Bharat Ek Khoj (TV Series)
as
Shivaji
- Epilogue (1989) - Shivaji
- Shivaji: Part 2 (1989) - Shivaji
- Shivaji: Part 1 (1989) - Shivaji
1989
Khoj
as
Inspector Balbir (as Nasiruddin Shah)
1988
Libaas
as
Sudhir Bhardwaj
1988
Rolling in Money
as
Rajkumar Saxena
1988
Hero Hiralal
as
Hero Hiralal
1988
The Perfect Murder
as
Inspector Ghote
1988
Pestonjee
as
Pirojshah Pithawala
1988
Mirza Ghalib (TV Series short)
as
Mirza Ghalib
1988
Param Veer Chakra (TV Series)
- Major Somnath Sharma (1988)
1987
Yeh Woh Manzil To Nahin
as
The Trivedi ( Special Appearance)
1986
Karma
as
Khairuddin Kisti
1986
Khamosh
as
Capt. Rajeev Bakshi
1986
Shart
as
Vikram / Devendra
1985
Anantyatra
as
Jamshed Jaduwala
1985
Apna Jahan (TV Movie)
as
Anil Sahani
1985
Trikal (Past, Present, Future)
as
Ruiz Pereira (the narrator in 1985)
1985
Surkhiyaan (The Headlines)
as
Advocate Avinash Prakash
1985
Ghulami
as
SP Thakur Sultan Singh
1985
Misaal
as
DSP Pratap Sinha
1985
Bahu Ki Awaaz
as
Advocate Sunil
1984
Giddh: The Vulture
as
Politician ( Special Appearance)
1984
Maan Maryada
as
Thakur Ganga Singh
1984
Mohan Joshi Hazir Ho!
as
Advocate Malkani
1984
Holi
as
Professor Singh ( Special Appearance)
1983
Katha
as
Rajaram Purshotam Joshi
1983
Masoom
as
D.K. Malhotra (DK)
1983
Jaane Bhi Do Yaaro
as
Vinod Chopra
1982
Swami Dada
as
Aslam the butcher
1982
Dil... Akhir Dil Hai
as
Vimal Mehta
1982
Pyaara Dost
as
Dr. Alam Khan
1981
Sazaye Maut
as
Uday Jagirdar / Omkar Puri
1981
Umrao Jaan
as
Gohar Mirza
1981
Bhavni Bhavai
as
King Chakrasen
1980
Aakrosh
as
Advocate Bhaskar Kulkarni
1980
Albert Pinto Ko Gussa Kyon Ata Hai
as
Albert Pinto
1980
Hum Paanch
as
Suraj (as Nasiruddin Shah)
1980
Khwab
as
Gopal 'Gopi' Mathur (as Nasiruddin Shah)
1980
The Touch
as
Aniruddh Parmar
1979
Junoon
as
Javed's Brother-in-law, Sarfaraz Khan
1978
Hungama Bombay Ishtyle
1977
Godhuli
as
Venkatesh Pandit
1977
Thabbaliyu Neenade Magane
1972
Aan Baan
as
Mourner in funeral (uncredited)
1968
Sapnon Ka Saudagar
as
Special Appearance (uncredited)
1967
Aman
as
Standing Behind Dead Doctor (uncredited)
Music Department
2004
Asambhav (playback singer)
1999
Kabhi Paas Kabhi Fail (playback singer)
1998
Bombay Boys (playback singer)
1992
Vishwatma (playback singer)
1989
Tridev (playback singer)
1981
Tajurba (playback singer)
Director
Soundtrack
1992
Vishwatma (performer: "Vishwatma")
1989
Tridev (performer: "Paap Se Dharti Phati, Aadharm Se Aasmaan")
Camera Department
1986
Khamosh (still photographer)
Producer
2003
Raghu Romeo (co-producer)
Thanks
2023
Coat (special thanks)
2013
Siddharth (special thanks)
2010
Ashes (very special thanks)
2010
Peepli [Live] (special thanks)
2008
Jaane Tu... Ya Jaane Na (special thanks)
2006
Mixed Doubles (thanks)
Self
2016
The Cage (Documentary short) (completed)
as
Narrator (voice)
2022
Naam Tha Kanhaiyalal (Documentary)
2019
SunGanges (Documentary)
as
Self
2018
Guftagoo (TV Series)
as
Self
- Guftagoo with Naseeruddin Shah (2018) - Self
2015
Mid Wicket Tales with Naseeruddin Shah (TV Series documentary)
as
Self - Host
- Glamour & Cricket (2016) - Self - Host
- India's Blistering Batters (2016) - Self - Host
- Beyond the Boundary (2016) - Self - Host
- Glorious Comebacks (2015) - Self - Host
- Small Town Heroes (2015) - Self - Host
- The Caribbean Affair (2015) - Self - Host
- Stylist Stroke Makers (2015) - Self - Host
- Bastions of Indian Cricket (2015) - Self - Host
- India's Cricketing Families (2015) - Self - Host
- Monikers of Indian cricketers (2015) - Self - Host
- Vital Victories (2015) - Self - Host
- Men of Steel (2015) - Self - Host
- Teenage Sensations (2015) - Self - Host
- India vs Pakistan: The Epic Rivalry (2015) - Self - Host
- India's Amazing All Rounders (2015) - Self - Host
- Our Dynamic Wicketkeepers (2015) - Self - Host
- Brave Hearts of Indian cricket (2015) - Self - Host
- India in England (2015) - Self - Host
- Stylist Left Handers (2015) - Self - Host
- The Agents of Change (2015) - Self - Host
- India at the World Cup (2015) - Self - Host
- Fantastic Pacers (2015) - Self - Host
- Patrons & Promoters (2015) - Self - Host
- Spinners of India (2015) - Self - Host
- Our Glorious Openers (2015) - Self - Host
- The Captains of Our Destiny (2015) - Self - Host
2014
The Anupam Kher Show (TV Series)
as
Self - Guest
- Naseeruddin Shah & Om Puri (2014) - Self - Guest
2014
Bombay Movie (Documentary)
as
Self
2012
Celluloid Man (Documentary)
as
Self
2008
Leap of Faith (Documentary)
as
Self - Narrator
2003
Assembling the League (Video documentary)
as
Self - 'Captain Nemo'
2002
Indian Television Academy Awards (TV Series)
as
Self - Winner
- 2nd ITA Awards (2002) - Self - Winner
2001
DVD Extra: Monsoon Wedding (Short)
as
Self
1998
Yeh Aashiqui Meri
as
Self
1993
Pyara Bharat Yeh Kahe (TV Movie)
as
Self
1985
Hamara Shahar - Bombay, Our City (Documentary)(voice)
1982
Bombays neue Sterne - Das indische Hollywood und sein alternatives Kino (TV Movie documentary)
as
Self
Archive Footage
2011
Bappi Lahiri & Shreya Ghoshal: Ooh La La Tu Hai Meri Fantasy (Music Video)
References
Naseeruddin Shah Wikipedia
(Text) CC BY-SA