Hey ram 2000 kamal haasan shah rukh khan tamil movie w english subtitle
Hey Ram (translation: Oh Ram! or Oh God!) is a 2000 Indian historical fiction-political thriller film simultaneously made in Tamil and Hindi languages. The film was written, directed and produced by Kamal Haasan, who also acted as the protagonist in the film. The film's soundtrack and background score were composed by Ilaiyaraaja. The semi-fictional plot centers on India's Partition and the assassination of Mahatma Gandhi by Nathuram Godse.
Contents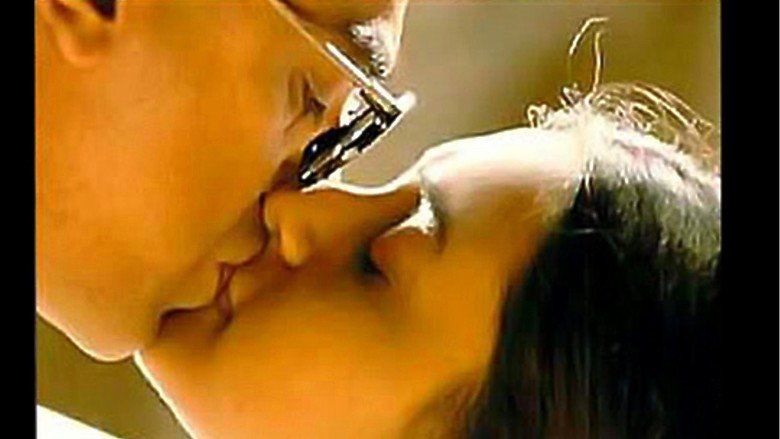 The film was screened at the International Film Festival of India, and was selected by Film Federation of India as its submission to the Oscars in the year 2000, but was not nominated. The film has garnered three National Film Awards. The copyrights to this film are owned by Shah Rukh Khan's Red Chillies Entertainment.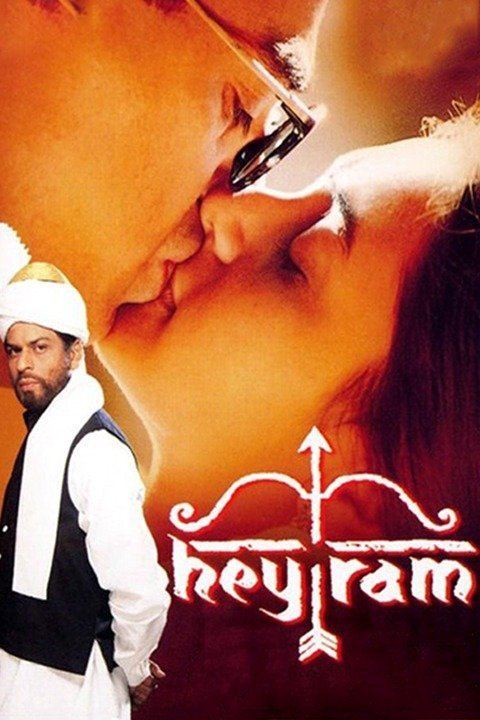 Synopsis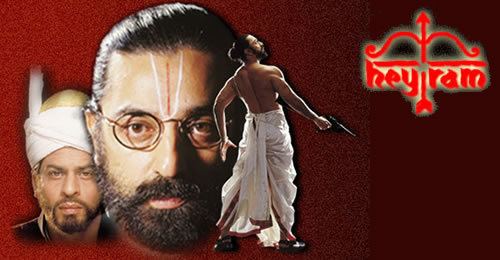 The film is about a protagonist's journey from religious hatred to love with the theme of the partition of Bengal in the background. Its relevance in the present environment clouded by religious extremism was widely unrecognised. This is the story of Saket Ram, as narrated by his grandson. The film takes place as Ram, a retired archaeologist, lies on the deathbed, on 6 December 1999, the 7th anniversary of the destruction of the Babri Mosque in Ayodhya.
Plot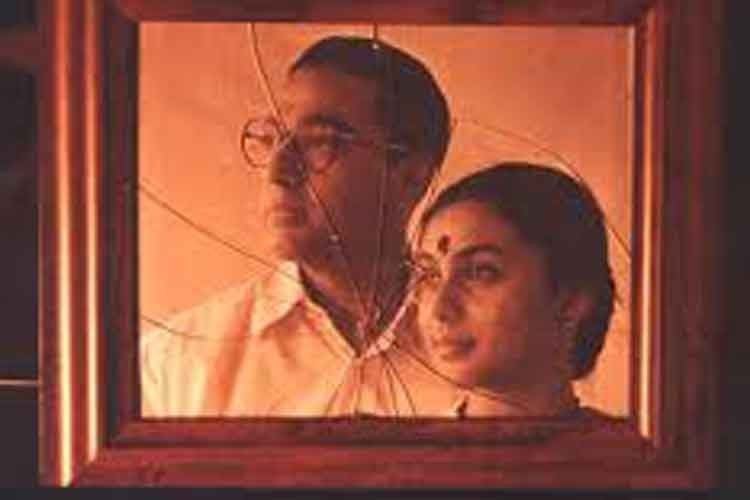 The movie begins at present day with Saket Ram (Kamal Haasan), an 89-year-old Hindu man at his death bed in Madras. He is being taken care of by his grandson Saket Ram Junior, a famous novelist who writes historical fiction, and their family doctor, Munawar. Ram Jr. explains how he grew up listening to his grandfather's stories. He then narrates one of his grandfather's strangest stories that he plans to use for his next novel. As Ram Jr. narrates the story, Ram is reminded of it.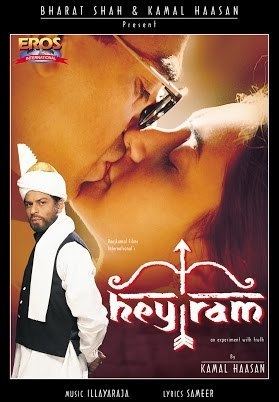 The scene reverts to the 1940s, when he and his good friend, Amjad Ali Khan (Shah Rukh Khan) are archaeologists working together under their boss, Mortimer Wheeler, in Mohenjo-daro in the Sindh province in what was then North-West India. Relations are pleasant between the Indians and the English. Saket and Amjad do not approve of partition and the creation of Pakistan. Although many Indian Muslims plan to move to Pakistan, Amjad decides to stay in India as he believes it is his homeland and he does not wish to live under Sharia law.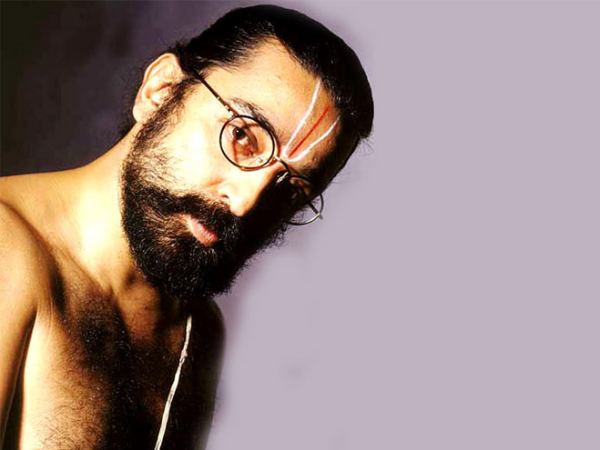 After the archaeological site is shut down out of fear of riots, young Ram returns to Calcutta to be with his wife, Aparna (Rani Mukherjee), a school teacher. On his way home, he witnesses the riots and chaos over the issue of the formation of Pakistan and the call by Mohammad Ali Jinnah, the founder of modern Pakistan, for "Direct Action". While out to get some food, Ram manages to save an innocent Sikh girl from the hands of a Muslim gang. When he returns to his house, he finds a group of Muslims entering his house. They brutally rape and murder Aparna. Saket, unable to cope with his tragic loss, kills the Muslims who raped and killed his wife in a fit of rage.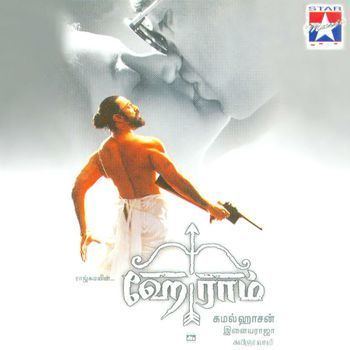 Outside his house, he runs into Shriram Abhyankar (Atul Kulkarni), who is part of a Hindu nationalist group determined to fight the Muslims' malice and persecution with similar brute force, and assassinate Gandhi for what they perceive to be his treachery towards Hindu dominated India. Gandhi wants Hindus and Muslims to co-exist peacefully with hope of winning over the hearts of the rioters through sheer self-pity, but Abhyankar and his fellow extremists have lost patience at what they deemed Gandhi's unreasonable stand to appease the Muslim League and their demand for Pakistan.
Back in his hometown of Thanjavur, Ram's Uncle Bahsyahm and Aunt Vasanthato urge him to remarry. He is then married to the daughter of family friends, Mythili (Vasundhara Das). While his wedding is being celebrated across the village, Ram tells his childhood friends Vedha and Yegham that he has no reason to be happy since the world's biggest political divorce is going on with the separation of Pakistan in the north. During his first night, he learns that Mythili, like her family, are supporters of Gandhi and that the Mahatma will be visiting Calcutta a few days later on the anniversary of the bloody riots. Ram travels to Calcutta alone and learns that a Mr. Nair now lives at his old apartment. Nair gives him a goddess painting drawn by Aparna not long before her death. Later that night, Ram joins a mob that confronts Gandhi and Suhrawardy, then Chief Minister of Bengal, about the bloody riots. When questioned whether they take full responsibility for the riots, both of them accept and ask for forgiveness. The mob forgives them, but Ram refuses to.
Although Ram remains aloof at first, he slowly falls in love with Mythili. However, on their honeymoon in Maharashtra, Ram and Mythili bump into a disguised Abhyankar, who introduces them to a dethroned Maharaja. During a hunting trip with Abhyankar and the Maharaja, Ram is reunited with an old friend from Calcutta, Manohar Lalwani (Saurabh Shukla) who lost his family and home in the riots. After seeing Lalwani's misery, Ram realizes he has still not gotten over Aparna's murder. Under Abhyankar's influence Ram comes to the belief that Mahatma Gandhi is solely responsible for the division of India and of the two religions and also of having supported whom they viewed as the enemy. Hindu fundamentalists, including the Maharaja and Abhyankar, are furious and plot to murder Gandhi. Ram unwittingly becomes a part of their militant organisation that plots to do away with Gandhi. Due to a horse-riding accident, Abhyankar is left a quadriplegic and has Ram swear that he will carry on his work, that of killing the Mahatma.
Back in present day, Ram Senior's situation worsens. Ram Junior tries to convince his father Mohan to accompany them to the hospital, but he is uninterested for some unknown reason. In the end, Ram Jr. and Munavar take him to the hospital but are stopped by the police since there are bomb blasts in Madras due to Hindu-Muslim communal riots. Ram asks "Even now?". A Muslim soldier, Ibrahim makes them hide in an underground shelter for their safety. As they try to stay silent to avoid being attacked by the mob, Ram reminisces about how he plotted to kill Gandhi many decades ago.
Back in newly independent India, Ram begins to prepare to assassinate Gandhi once he returns to Madras. A pregnant Mythili becomes worried as her husband grows more distant and invites her parents and in-laws over to cheer him up. However, Ram has made up his mind to end Gandhi's life and leaves home for Varanasi, where he goes through a purification ritual. Then, he heads for Delhi and unknowingly stays at the same hotel as another fundamentalist planning to kill Gandhi, Nathuram Godse. When the police arrive to question Godse, a paranoid Ram hides his gun in a truck. Later on, Ram goes to the soda factory in Chandni Chowk where the truck was heading to.
In Chandni Chowk, Ram is reunited with Amjad, who takes him to the soda factory. It is revealed that many Muslims civilians, including Amjad's wife Nafisa and their children are hiding there out of fear of being attacked by Hindus during curfew. When it is discovered that Ram came there for a gun, the Muslims became suspicious that he might be out to kill them, attack him. A fight ensues that triggers a series of violent events in the area. While trying to escape both Hindu and Muslim mobs, Amjad finds out that Ram is in Delhi to assassinate Gandhi and he tries to convince his friend to not do it. He reveals that his father did not die of natural causes. He was murdered by a Hindu mob.
He begs him, kneeling and asking forgiveness for Aparna's death. He says he forgives Ram for his father's. Then he asks Ram to shoot him and tells him that he will take Ram's bullet if his death will grant both Hindus and Muslims peace. He says that he is willing to die if his death gets rid of the hatred that has turned Ram mad.
Just then, they are cornered by a Hindu mob who try to kill Amjad, but he is saved by Ram. Amjad is struck on the back of the head and Ram takes him back to the soda factory. Together, they then help protect the Muslims hiding in the soda factory until the authorities arrive to control the situation. Amjad is shot in the leg.
Amjad is fatally injured and is questioned by Officer Rao about the man who started the violence. He is asked about the fake name, Bhaivan, that Ram used since he arrived at his hotel.
Before dying, Amjad lies that he has never seen that man before, and all he knows is his brother Ram who despite everything, saved his life. He dies holding his brother's hand.
Ram then bumps into father-in-law and his friend who are there to meet Gandhi. He learns that his uncle and aunt have died after learning he has left. Gandhi requests to see Ram to invite him on his long walk to Pakistan after finding out he helped save innocent Muslims. Ram ultimately changes his mind about Gandhi after seeing that his teachings are all about love and non-violence. He decides against assassinating the leader, and attempts to confess the truth to him in order to beg for forgiveness. However, it is too late as Gandhi is eventually killed by another assassin, Nathuram Godse. Ironically, Gandhi dies without his famous last words: "Hey Ram!" as popularly believed, and as in Richard Attenborough's film Gandhi.
Then on, Ram lives by Gandhian principles. As the situation on the streets starts to cool down, Ram whispers his last words to his grandson and eventually dies. Before Ram Junior leaves with his grandfather's body, he learns that the soldier's name is Ibrahim and that he is a Muslim.
During his funeral, Gandhi's great-grandson Tushar comes and sees Ram Senior's private room which is full of historical photos. Ram Junior hands over Gandhi's footwear and spectacles which his late grandfather had previously collected from the place of the shootout and had treasured throughout his life.
Production
The shooting was started in Madhava Perumal Temple, Mylapore. Originally, violinist L. Subramaniam was selected as composer for the film but he opted out of the film; instead Ilayaraaja was selected as a composer. His background score was recorded by a Symphony Orchestra for the second time for an Indian film, the first time being by Ilaiyaraaja himself three years before for the Malayalam epic fantasy Guru. Actor Shah Rukh Khan did not ask for any remuneration from Kamal Haasan as he considered it an honour and privilege to work with one of his mentors. Haasan initially intended to title the film as Satya Sodanai, which loosely translates to My Experiments With Truth, the title of Gandhi's autobiography.
Release
The film has won the following awards since its release:
2000 National Film Awards
Won – Silver Lotus Award – Best Supporting Actor – Atul Kulkarni
Won – Silver Lotus Award – Best Costume Design – Sarika
Won – Silver Lotus Award – Best Special Effects – Manthra
2001 Screen Weekly Awards
Won – Best Background Music – Ilaiyaraaja
Nominated – Best Actor – Kamal Haasan
Nominated – Best Supporting Actor – Atul Kulkarni
Nominated - Best Sound Recording - Srivastav
Nominated - Best Cinematography - S. Tirru
Nominated - Best Art Direction - Sabu Cyril
Nominated - Most Promising Newcomer (Female) - Vasundhara Das
Filmfare Awards
Won – Tamily Industry - Best Actor – Kamal Haasan
Nominated – Best Supporting Actor - Atul Kulkarni
There were protests and press releases by political parties in select centres against perceived negative depiction of Gandhi. In India the film was given an 'A' certificate by the Central Board of Film certification. In Malaysia, it was rated as Universal.
Reviews
T Krithika Reddy from The Hindu wrote, "Live sound, prosthetic make-up (Micheal Westmore), splendid cinematography (Thiru), magnificent art work (Sabu Cyril) and painstakingly designed costumes (Sarika) are some of the other highlights of this magnum opus, which is distinct in style and content...The chemistry between Kamal and Rani is explosive to say the least. Shah Rukh Khan, as usual comes up with an impeccable performance. Vasundhara, as the stoic second wife makes an impressive debut. Naseerudin Shah as Gandhi steals a clear march over the others in supporting roles." Dinakaran wrote, "The starting of 2000 itself has given a great joy to Tamil cinema! A Tamilian has created a film that caters to international standards."
Box office
Hey Ram grossed ₹8.91 crore (US$1.4 million) in India and $550,000 (₹2.39 crore) in other countries, for a worldwide total of ₹11.30 crore (US$1.8 million), against its ₹9 crore (US$1.4 million) budget. It had a worldwide opening weekend of ₹3.27 crore (US$510,000), and grossed ₹5.51 crore (US$860,000) in its first week. It is the 32nd-highest-grossing film of 2000 worldwide.
India
It opened on Friday, February 18, 2000, across 115 screens, and earned ₹44 lakh (US$69,000) nett on its opening day. It grossed ₹1.31 crore (US$200,000) nett in its opening weekend, and had a first week of ₹2.39 crore (US$370,000) nett. The film earned a total of ₹5.32 crore (US$830,000) nett, and was declared "Flop" by Box Office India. It is the 35th-highest-grossing film of 2000 in India.
Overseas
It had an opening weekend of $250,000 (₹1.08 crore) and went on to gross $350,000 (₹1.52 crore) in its first week. The film earned a total of $550,000 (₹2.39 crore) at the end of its theatrical run. Overseas, It is the 17th-highest-grossing film of 2000.
References
Hey Ram Wikipedia
(Text) CC BY-SA
Hey Ram IMDb
Hey Ram Rotten Tomatoes
Hey Ram themoviedb.org