The film depicts a married couple, Dean Pereira (Gosling) and Cynthia "Cindy" Heller (Williams), shifting back and forth in time between their courtship and the dissolution of their marriage several years later. Michelle Williams was nominated for an Academy Award for Best Actress for her performance in the film.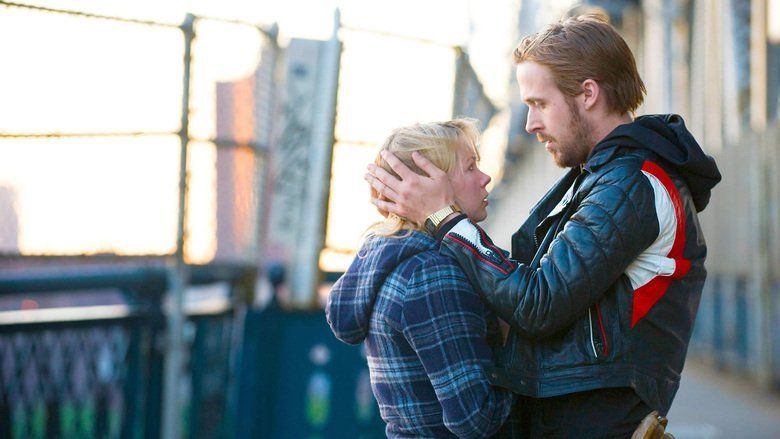 Throughout the film, the present timeline is intercut with the story of how Dean and Cindy became involved.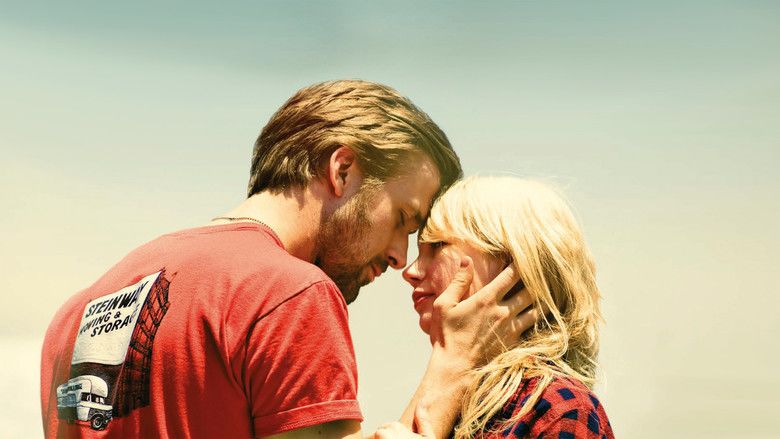 Dean is a young high school dropout, working for a moving company in Brooklyn. Cindy is a pre-med student living with her constantly fighting parents and also caring for her grandmother in Pennsylvania. Cindy and Dean meet at Cindy's grandmother's nursing home while Dean is delivering a new resident's furniture and they begin dating afterwards.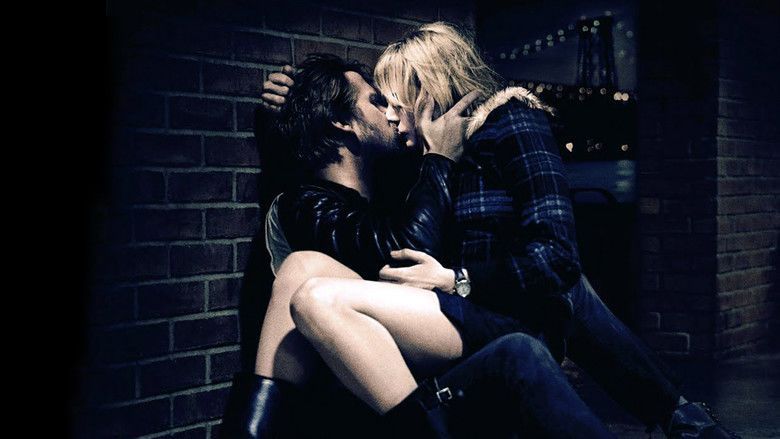 Cindy discovers she is pregnant, and tells Dean that the baby is most likely not his, as her ex-boyfriend Bobby didn't use protection during intercourse. Dean asks Cindy whether or not she wants to keep the baby. At an abortion clinic, Cindy decides at the last moment to cancel the procedure, and on a bus ride home, Dean tells her he doesn't mind if the child is not his, and that he wants to begin a family with her. Before the wedding, Bobby finds out about Dean and beats him up.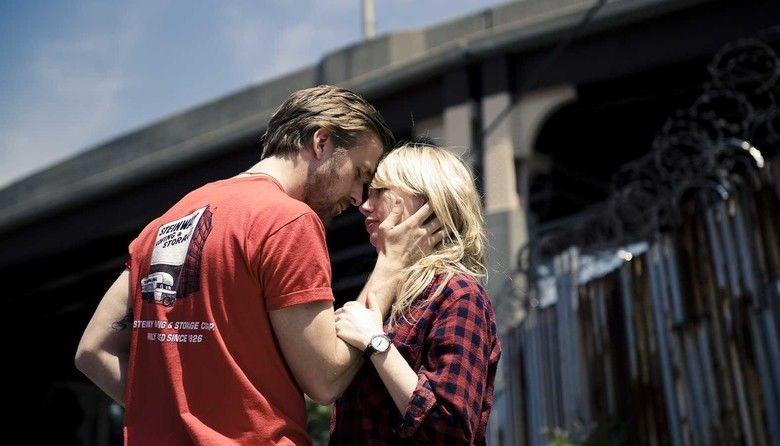 Five years later, the couple lives in rural Pennsylvania with their daughter Frankie. Dean works at painting houses while Cindy is a nurse at a clinic. One evening, Dean insists on taking Cindy out for a romantic getaway at a motel so they can have some time off from their preoccupied lives, much to Cindy's reluctance.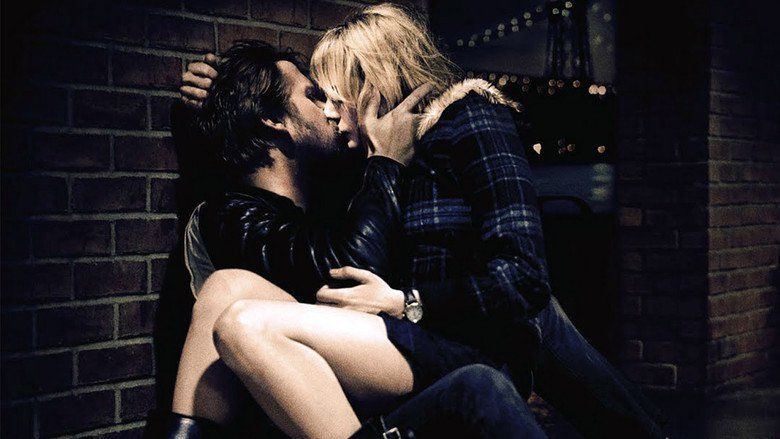 While buying wine in a liquor store, Cindy sees Bobby, who asks Cindy if she has ever cheated on her husband. She hesitates, but eventually says no. In the car, Cindy and Dean get into an argument when she mentions seeing Bobby again. At the motel, they continue fighting during sex. Cindy is called away early in the morning to work at the clinic, and she leaves a note for Dean. At the clinic, Cindy's boss, Dr. Feinberg, talks to her about a position he had offered her, and asks if she would move closer to work, suggesting that they would be able to spend time together on weekends. Visibly upset, Cindy says she previously thought he was offering her the position because she was good at her job.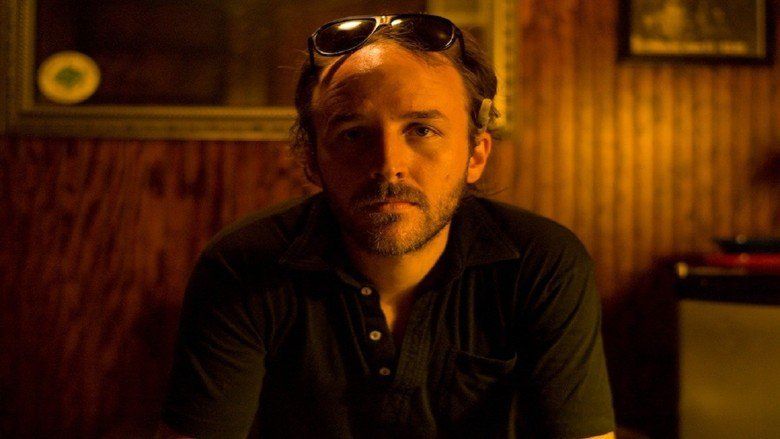 Angered that Cindy left the motel without waking him, Dean shows up drunk at the clinic, leading to a violent altercation with Dr. Feinberg. Cindy says she wants a divorce after Dr. Feinberg fires her. After leaving the clinic, Dean tries to persuade Cindy to give the marriage another chance, asking if she wants their daughter to grow up in a broken home. Cindy says she does not want Frankie to grow up with parents who are so hateful to each other.
Dean reminds Cindy of their wedding vows, and the two apologize to each other. Dean is seen walking away from the house, with Frankie running after him. Dean tells Frankie to go back to her mom despite Frankie begging him to stay. Dean tricks Frankie by challenging her to a race in an attempt to send her back to Cindy, and he continues walking away while Cindy picks up an upset Frankie, who cries "I love him."
Ryan Gosling as Dean Pereira
Michelle Williams as Cindy Heller
Faith Wladyka as Frances "Frankie"
John Doman as Jerry
Mike Vogel as Bobby
Marshall Johnson as Marshall
Jen Jones as Gramma
Ben Shenkman as Dr. Feinberg
Maryann Plunkett as Glenda
Williams was 21 when she received the script and Gosling committed to the production four years later, but filming did not begin until 2009, when Williams was 29, owing to Cianfrance's inability to find financing. The director was also unable to film the "young" and "older" scenes several years apart as he had hoped, again due to lack of money. The film was to be shot in California but production was moved to Brooklyn, New York and Honesdale, Pennsylvania. Williams wanted to stay close to her Brooklyn home to take care of her daughter, Matilda, so the director chose Honesdale due to its proximity to Brooklyn.
Gosling and Williams improvised dialogue; the scene in which their characters wander through New York together was unscripted, for example; the actors—who had both appeared in The United States of Leland (2003) but had not shared scenes—got to know each other during its filming. Before filming the marriage dissolution between the main characters, Gosling and Williams prepared by renting a home, bringing their own clothing and belongings, buying groceries with a budget based on their characters' incomes, filming home movies and taking a family portrait at a local Sears with the actress who played their daughter, and staging out arguments. Cianfrance visited the actors and assisted them in building tension while remaining in character: "One night he told Gosling to go into Williams' bedroom and try to make love to her. Gosling, soundly rejected, ended up sleeping on the couch."
The film was shot in Super 16mm and Red One. The former was used for the pre-marriage scenes and the latter was used for the post-marriage scenes. Andrij Parekh used only one professional light in the filming of the outside scenes, otherwise using only practical lights for the inside scenes.
While on The Hollywood Reporter Director's Roundtable, Cianfrance said that he had given up his entire director's fee to help fund the film: "I mean, it came down to we were exactly my fee short. They paid me and I just paid it back. So I still have to pay taxes on it, you know. So I actually had to pay to make the movie."
Gosling wrote and performed some songs by himself. The band Grizzly Bear composed the score of the film. A soundtrack for the film was released by Lakeshore Records.
One of the film's feature songs, "You and Me", which is presented as the couple's personal song, was originally recorded as a demo by a group called Penny & The Quarters for the obscure Prix Label of Columbus, Ohio in the early 1970s. It was re-released on a compilation album by the Numero Group in 2007 without the members of the group being identified.
The film was screened in the Un Certain Regard section at the 2010 Cannes Film Festival and premiered at the Toronto International Film Festival on September 15, 2010. In Australia, the film was released on December 26, 2010 through Palace Films. In the United States, it was distributed by The Weinstein Company as a limited release on December 29, 2010.
On October 8, 2010, Blue Valentine was given an NC-17 rating by the MPAA for American cinemas. This was due to a scene depicting cunnilingus. Gosling accused the MPAA of sexism and misogyny. "There's plenty of oral sex scenes in a lot of movies, where it's a man receiving it from a woman – and they're R-rated. Ours is reversed and somehow it's perceived as pornographic", he stated. The Weinstein Company appealed the decision and aimed for an R without any trims to the film, believing the prior decision would significantly harm the film's potential box office take in the United States. The appeal was successful on December 8, 2010, and the film received an R rating.
The film was given an uncut 15 certificate from the British Board of Film Classification.
The film was released on DVD and Blu-ray on May 10, 2011. Special features include an audio commentary with Director Derek Cianfrance, a making-of documentary, deleted scenes, and home movies. The film has grossed $5,336,207 through US video sales.
Blue Valentine received critical acclaim. Rotten Tomatoes, a review aggregator, reports that 88% of 194 surveyed critics gave the film a positive review; the average rating is 7.8 out of 10. The critical consensus states: "This emotionally gripping examination of a marriage on the rocks isn't always easy to watch, but Michelle Williams and Ryan Gosling give performances of unusual depth and power." On Metacritic, the film has an average score of 81 out of 100 based on 42 reviews. Roger Ebert gave it 3.5/4 stars, writing: "Dean seems stuck. He seems to stay fixed at the initial stage. Can you see the difference between (1) "He loves me as much as he always did", and (2) "He loves me exactly like he always did"? I've read reviews saying Cianfrance isn't clear about what went wrong as they got from there to here. Is anybody?"
Blue Valentine was listed on many critics' top ten lists.
In 2006, the script won the Chrysler Film Project, a competition that awards cash to an outstanding new feature film director overseen by Independent Feature Project.