Occupation

Actress




Role

Actress




Years active

1983–present




Height

1.55 m





Children

1




Spouse

James Heerdegen (m. 2013)




Name

Christina Ricci




Parents

Sarah Ricci, Ralph Ricci









Born

February 12, 1980 (age 43) (

1980-02-12

) Santa Monica, California, U.S.


Education

Morristown-Beard SchoolProfessional Children's School




Alma mater

Montclair High School, New Jersey


Siblings

Dante Ricci, Pia Ricci, Rafael Ricci




Movies

The Addams Family, Casper, Black Snake Moan, Sleepy Hollow, Penelope


Similar People

James Heerdegen, Anjelica Huston, Winona Ryder, Lisa Loring, Raul Julia


Profiles




Twitter

Facebook
Penelope (2006) Official Trailer #1 - Christina Ricci Movie HD
Christina Ricci (born February 12, 1980) is an American actress.
Contents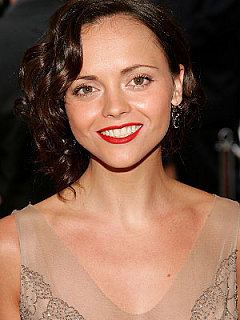 Ricci began her career appearing in commercials and received early recognition as a child star. Her debut performance in Mermaids (1990) was followed by a breakthrough role as Wednesday Addams in The Addams Family (1991) and its sequel Addams Family Values (1993) when she was eleven and thirteen years old, respectively. Following her success with the Addams Family films, she earned something of a "teen icon" status thanks to appearances in various big budget productions, notably Now and Then (1995) and Casper (1995), which were marketed for younger audiences, before making a successful transition into adult-oriented roles with the art-house drama The Ice Storm (1997), at the age of seventeen.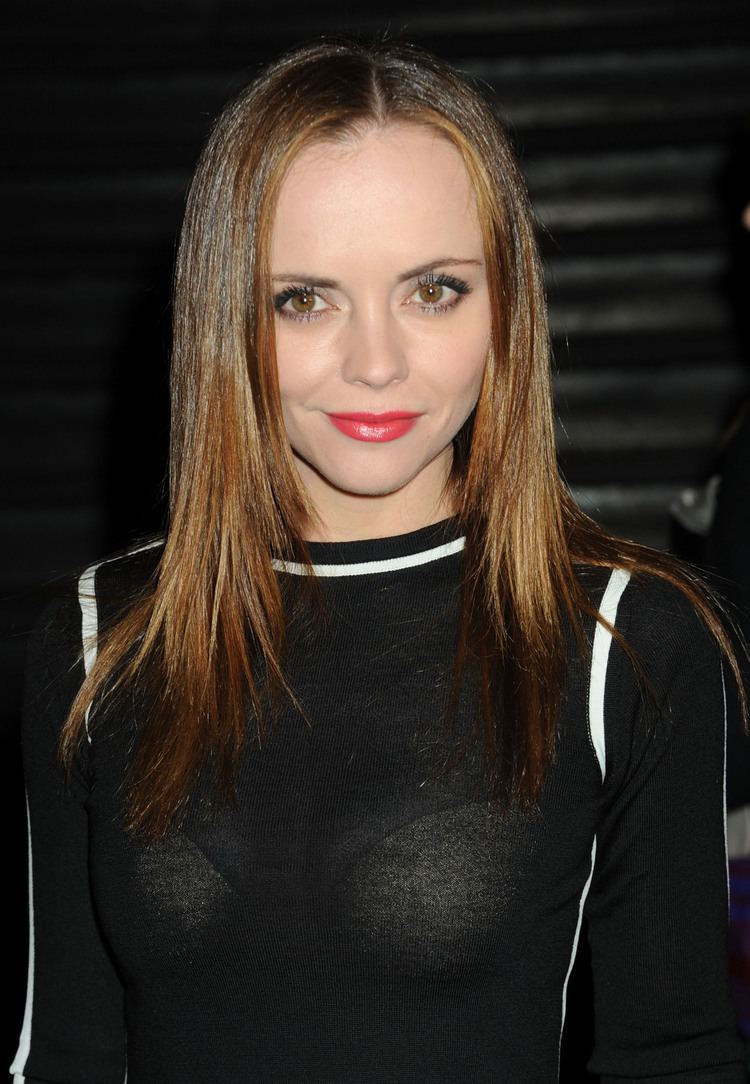 Ricci continued acting in small-scale independent films such as Buffalo '66 (1998) and The Opposite of Sex (1998), for which she received a Golden Globe nomination for Best Actress. She made a departure from independent cinema with Tim Burton's big-budget gothic horror Sleepy Hollow (1999) and later received praise for her performance in the drama Monster (2003), portraying the girlfriend of a notorious female serial killer. Although she has developed a reputation for being a prominent independent film actress, Ricci has appeared in many box office hits—to date, the films in which she has starred have amassed a gross in excess of $743 million.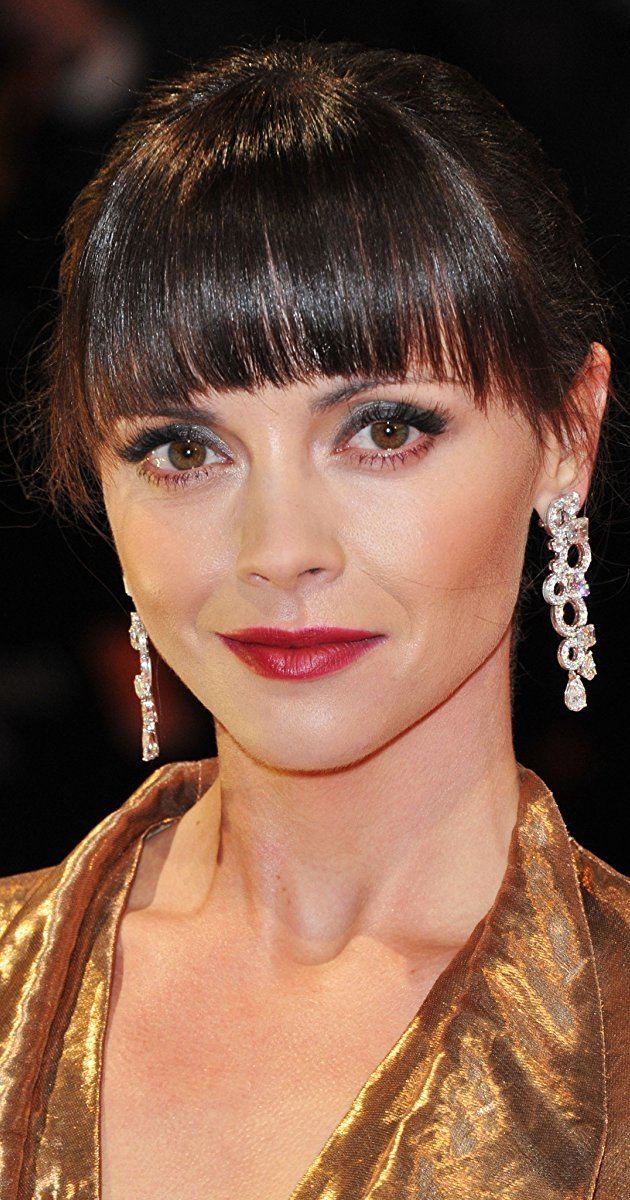 Ricci has also acted in various television productions. In 2006, she was nominated for an Emmy Award for her role as a paramedic in the ABC drama Grey's Anatomy. From 2011 to 2012, she starred as a stewardess in the short-lived series Pan Am. In 2014, she starred in the titular role of the Lifetime film Lizzie Borden Took an Ax, marking a return to the darker roles she had generated attention for earlier in her career. In 2015, she reprised the role in the limited series The Lizzie Borden Chronicles, chronicling the aftermath of the events that took place in the biopic.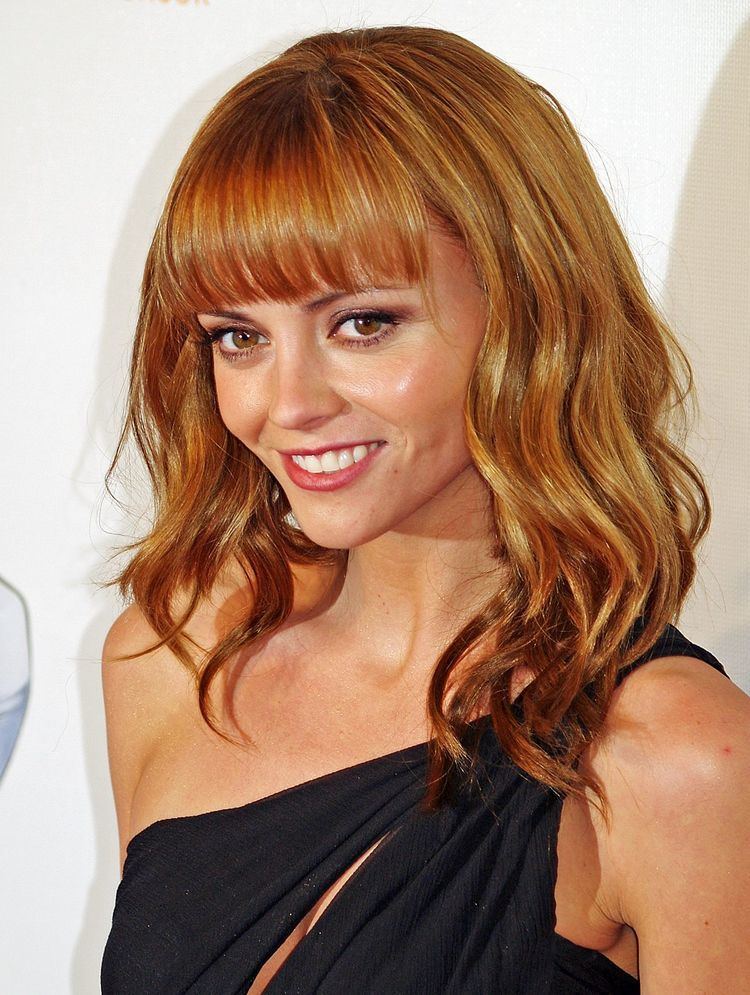 Ricci married dolly grip James Heerdegen in October 2013 and gave birth to a son in August 2014. She is also the national spokesperson for the Rape, Abuse and Incest National Network (RAINN).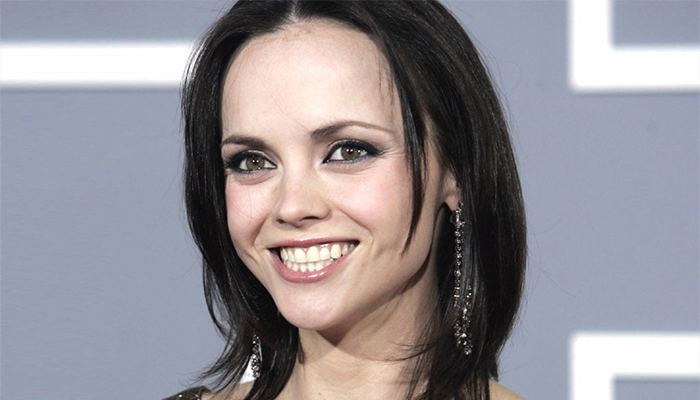 Pumpkin Movie Clip - Christina Ricci
Early life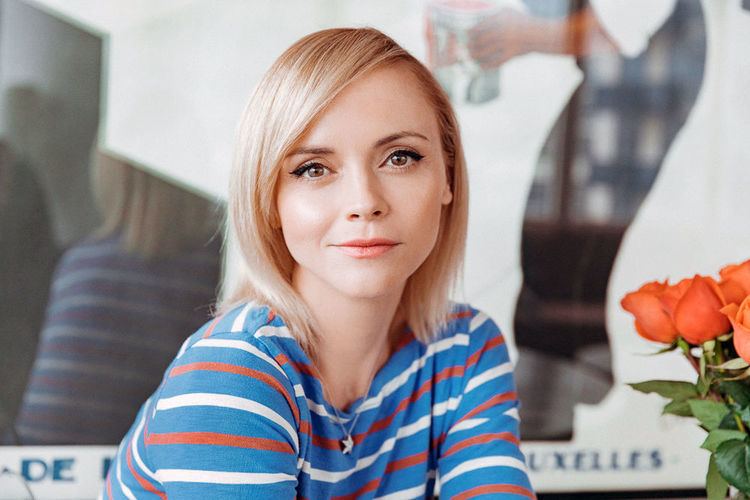 Ricci was born in Santa Monica, California, the fourth and youngest child of Sarah (née Murdoch), a real estate agent, and Ralph Ricci, a lawyer and group therapist. Regarding her ancestry, Ricci has stated, "The Italian blood has been bred out of me. There's an Italian four or five generations back who married an Irish woman and they had all sons. So they married more Irish women, there were more sons, and more Irish women. Now I'm basically Scots-Irish."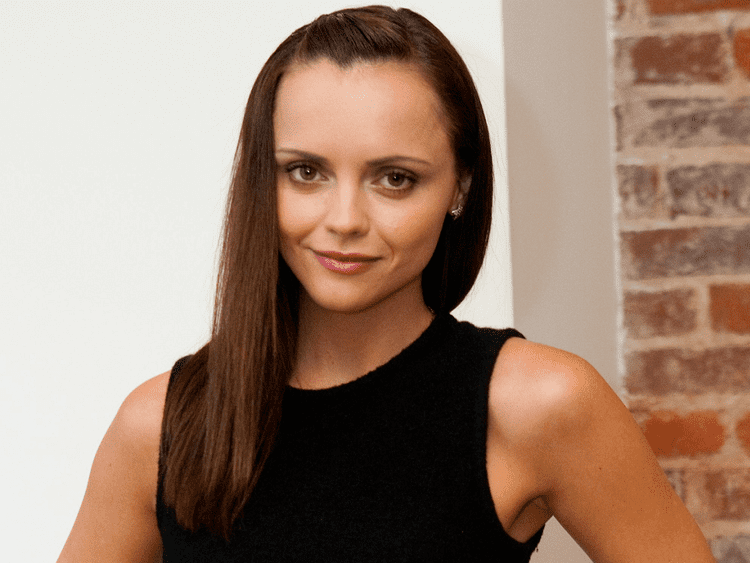 The family moved to Montclair, New Jersey, where she grew up attending Edgemont Elementary School, Glenfield Middle School, and Montclair High School, as well as the Morristown-Beard School. After one year, she left the high school for the Professional Children's School in New York City. Her siblings are Rafael (born 1971), Dante (born 1974), and Pia (born 1976). Ricci's parents separated in 1993, when she was 13, and she has not spoken to her father since. She has been vocal about her childhood in interviews, particularly her parents' divorce and turbulent relationship with her father.
Career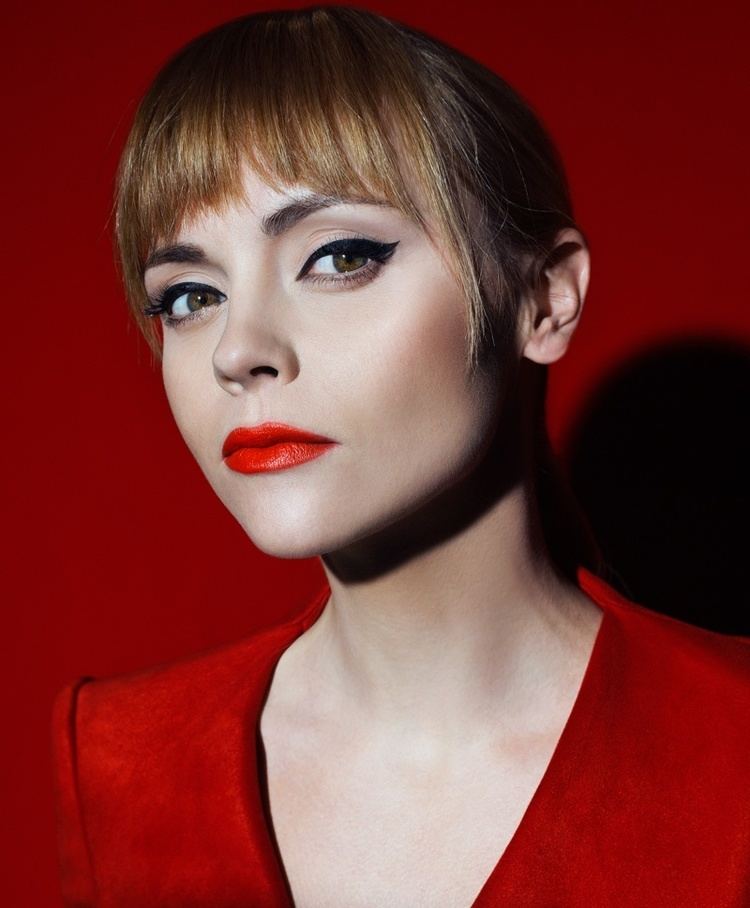 A critic for the Bergen Record discovered Ricci at age eight in a school play (The Twelve Days of Christmas) at Edgemont School in Montclair, New Jersey. Another child was originally cast in the role, but Ricci got him to hit her and told on him; he lost the role to her as part of his punishment. Ricci appeared in a couple of parody commercials in the late night sketch Variety show Saturday Night Live. The first of these featured Ricci as a child at a birthday party in which medical waste fell out of a burst piñata, parodying the then-topical dumping of medical waste in the rivers of the United States' east coast. This gained her her AFTRA card.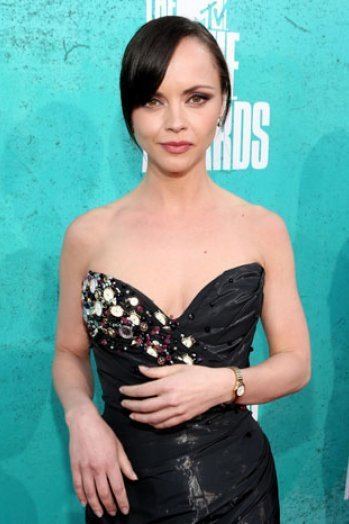 Ricci's big screen debut was in 1990's Mermaids as Cher's character's younger daughter. She also appears in the music video of the film's soundtrack "The Shoop Shoop Song". The following year, she starred as the morbidly precocious Wednesday Addams in the feature film adaptation of The Addams Family. She reprised the role for the film's 1993 sequel, Addams Family Values. Both films were commercially successful, and critics singled out Ricci's performance as being one of the highlights of the first film and its sequel.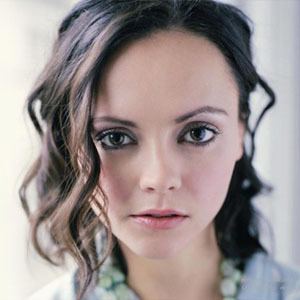 Her next project, the live-action adaptation of Casper, was her first in a lead role. The feature received mixed critical reviews, but it was a success at the box office, being the year's eighth highest-grossing film. Ricci then played the younger version of Rosie O'Donnell's character in the film Now and Then. The film was a box office success, and critics praised it as the "female version" of Stand by Me. She also starred in a handful of other films with teenage roles such as Gold Diggers: The Secret of Bear Mountain and That Darn Cat. In 1997, Ricci began to appear in more adult roles, beginning with her performance as the troubled, sexually curious Wendy Hood in Ang Lee's critically acclaimed The Ice Storm.
Ricci subsequently appeared in films like the independent hit Buffalo '66 (in which she played Vincent Gallo's unwitting abductee-turned-girlfriend), John Waters' Pecker, and Don Roos' The Opposite of Sex (as the acid-tongued, manipulative Dede). For her performance as Dede, Ricci won acclaim and was nominated for a Golden Globe. Although she missed out on an Academy Award nomination, Entertainment Weekly honored her well-received performance as one of the "Worst Oscar Snubs Ever".
Later films included Sleepy Hollow (alongside Johnny Depp), and Prozac Nation. She then starred opposite Charlize Theron in the film Monster; during Theron's acceptance speech at the Golden Globes, she acknowledged Ricci, calling her the "unsung hero" of the film. Ricci made a cameo appearance on Beck's successful album Guero, providing vocals on "Hell Yes". On December 4, 1999, she appeared as the guest host on Saturday Night Live. She performed parodies of Britney Spears and the Olsen twins. During one of her skits, she accidentally punched actress Ana Gasteyer in the face.
In February 2006, Ricci made a guest appearance as a paramedic in the ABC drama Grey's Anatomy, for which she was nominated for an Emmy Award. She was a guest star for seven episodes in the last season of Ally McBeal in 2002 as Debbie 'Liza' Bump, a lawyer who works at Cage & Fish and marries Richard Fish in the last episode.
In 2006, Ricci stated that she feels that at 5 ft 1 in (155 cm) she is "too short" to ever be an A-list actress, saying she tends "to look really small on camera". She has also said that she believes she does not have much control over her career, specifying that she still has to audition for film parts.
Ricci appeared in the 2007 film Black Snake Moan as a young woman suffering from sexual addiction. It received mixed reviews, with Rotten Tomatoes tallying an overall score of 66 percent. It received some positive feedback, however; on the television program Ebert & Roeper, filmmaker Kevin Smith, filling in for Roger Ebert, described the film as the best of the year thus far and called Ricci's performance the best of her career. Richard Roeper also gave the film a "thumb up" rating. The film earned $4 million, putting it in eighth place for the highest earnings in its opening weekend. For her role in Black Snake Moan, Ricci was required to lose several pounds and wore a 40 lb (18 kg) chain during filming.
In 2006, Ricci starred in Penelope, a modern fairytale; and in 2008 she played the female lead in the Wachowskis' feature film adaptation of Speed Racer. She also signed on for three episodes of TNT's crime drama Saving Grace during its second season. Ricci played a young detective who temporarily partners with Grace, played by Holly Hunter.
Ricci appeared with Liam Neeson and Justin Long in the psychological thriller After.Life which had a limited release on April 9, 2010. She made her Broadway debut as Mandy in Time Stands Still, resuming performances on September 23, 2010 at the Cort Theatre, alongside original cast members Laura Linney, Brian d'Arcy James and Eric Bogosian. She replaced Alicia Silverstone, who played the role of Mandy in its Manhattan Theater Club engagement.
In September 2011, Ricci began a starring role in the ABC television series Pan Am, set in the 1960s. She returned to the stage in April 2012, playing Hermia in an off-Broadway revival of Shakespeare's A Midsummer Night's Dream. In 2012, Ricci flew to Sydney to begin work on an Australian film called Around The Block. In January 2014, she starred in the title role of the Lifetime original movie Lizzie Borden Took an Ax in which she portrayed Lizzie Borden who was accused, tried, and ultimately acquitted of the murder of both her father and stepmother in the summer of 1892. A year later, she reprised the character in a limited series The Lizzie Borden Chronicles, also on Lifetime.
Other ventures
Ricci is listed in several art publications as one of artist Mark Ryden's muses. Her image has appeared in over 10 of his oil paintings and numerous sketches.
Charity work
Ricci is the National Spokesperson for the Rape, Abuse & Incest National Network (RAINN).
Personal life
Ricci began dating actor Owen Benjamin in 2008 after they met on the set of the film All's Faire in Love. They became engaged in March 2009, but ended the engagement two months later. In February 2013, Ricci announced her engagement to dolly grip James Heerdegen, whom she met while working on the series Pan Am in 2012. They married on October 26, 2013 in Manhattan, New York. They have a son named Freddie (born August 2014).
After making the top of PETA's worst-dressed list and receiving a letter from them, Ricci decided to give up wearing fur.
Ricci has tattoos of a lion on her right shoulder blade (a reference to The Lion, the Witch and the Wardrobe, a favorite novel of hers as a youngster), an Edward Gorey figure on the inside of her right wrist, a pair of praying hands on her left hip (this tattoo was originally a bat), the name "Jack" on her right thigh for a deceased pet, a sparrow on her right breast, and a mermaid on her left ankle. She also had the words "Move or Bleed" on the left side of her rib cage, as well as a bouquet of sweet peas on her lower back.
Other works
Music
Music videos
1990: "The Shoop Shoop Song (It's in His Kiss)" – Cher
1991: "Addams Groove" – MC Hammer
1993: "Addams Family (Whoomp!)" – Tag Team
2000: "Natural Blues" – Moby
2008: The Legend of Spyro: Dawn of the Dragon as Cynder
2008: Speed Racer: The Videogame as Trixie
Audiobook
Gossip Girl – Narrator
Gossip Girl "You Know You Love Me" – Narrator
Filmography
Actress
-
Unplugged (filming)
as
Kit / Ivana Viktimm (voice)
-
The Dresden Sun (post-production)
as
Dr. Dresden Corliss
2021
Yellowjackets (TV Series)
as
Misty
- Storytelling (2023) - Misty
- It Chooses (2023) - Misty
- Burial (2023) - Misty
- Qui (2023) - Misty
- Two Truths and a Lie (2023) - Misty
- Old Wounds (2023) - Misty
- Digestif (2023) - Misty
- Edible Complex (2023) - Misty
- Friends, Romans, Countrymen (2023) - Misty
- Sic Transit Gloria Mundi (2022) - Misty
- Doomcoming (2022) - Misty
- Flight of the Bumblebee (2022) - Misty
- No Compass (2021) - Misty
- Saints (2021) - Misty
- Blood Hive (2021) - Misty
- Bear Down (2021) - Misty
- The Dollhouse (2021) - Misty
- F Sharp (2021) - Misty
- Pilot (2021) - Misty
2023
Harley Quinn & The Joker: Sound Mind (Podcast Series)
as
Harley Quinn
2022
Wednesday (TV Series)
as
Marilyn Thornhill
- If You Don't Woe Me by Now (2022) - Marilyn Thornhill
- A Murder of Woes (2022) - Marilyn Thornhill
- Quid Pro Woe (2022) - Marilyn Thornhill
- You Reap What You Woe (2022) - Marilyn Thornhill
- Woe What a Night (2022) - Marilyn Thornhill
- Friend or Woe (2022) - Marilyn Thornhill
- Woe Is the Loneliest Number (2022) - Marilyn Thornhill
- Wednesday's Child Is Full of Woe (2022) - Marilyn Thornhill
- Episode #2.1 - Marilyn Thornhill
2021
The Matrix Resurrections
as
Gwyn de Vere
2021
Rick and Morty (TV Series)
as
Princess Ponietta / Kathy Ireland
- Rickdependence Spray (2021) - Princess Ponietta / Kathy Ireland (voice)
2021
Cinema Toast (TV Series)
- Quiet Illness (2021) - (voice)
2020
50 States of Fright (TV Series short)
as
Bitsy
- Red Rum (Colorado) - Part 3 (2020) - Bitsy
- Red Rum (Colorado) - Part 2 (2020) - Bitsy
- Red Rum (Colorado) - Part 1 (2020) - Bitsy
2020
Percy Vs Goliath
as
Rebecca Salcau
2020
10 Things We Should Do Before We Break Up
as
Abigail
2020
Abracashoes (Video short)
as
Illusionist
2019
The Cold Open (TV Short)
as
Christina Ricci
2019
Escaping the Madhouse: The Nellie Bly Story (TV Movie)
as
Nellie Bly
2018
Distorted
as
Lauren Curran
2017
Teen Titans: The Judas Contract (Video)
as
Tara Markov / Terra (voice)
2015
Z: The Beginning of Everything (TV Series)
as
Zelda Sayre Fitzgerald
- Quicksand (2017) - Zelda Sayre Fitzgerald
- Playing House (2017) - Zelda Sayre Fitzgerald
- Where There Are Friends, There Are Riches (2017) - Zelda Sayre Fitzgerald
- Lights! Camera! Fitzgerald! (2017) - Zelda Sayre Fitzgerald
- The It Girl (2017) - Zelda Sayre Fitzgerald
- You, Me and Us (2017) - Zelda Sayre Fitzgerald
- The Right Side of Paradise (2017) - Zelda Sayre Fitzgerald
- Just Humans (2017) - Zelda Sayre Fitzgerald
- Best of All (2017) - Zelda Sayre Fitzgerald
- Pilot (2015) - Zelda Sayre Fitzgerald
2016
Mothers and Daughters
as
Rebecca
2015
The Lizzie Borden Chronicles (TV Mini Series)
as
Lizzie Borden
- Capsize (2015) - Lizzie Borden
- The Sister's Grimke (2015) - Lizzie Borden
- Fugitive Kind (2015) - Lizzie Borden
- Cold Storage (2015) - Lizzie Borden
- Welcome to Maplecroft (2015) - Lizzie Borden
- Flowers (2015) - Lizzie Borden
- Patron of the Arts (2015) - Lizzie Borden
- Acts of Borden (2015) - Lizzie Borden
2014
The Hero of Color City
as
Yellow (voice)
2014
Lizzie Borden Took an Ax (TV Movie)
as
Lizzie Borden
2013
Around the Block
as
Dino Chalmers
2013
The Smurfs 2
as
Vexy (voice)
2012
Delleile Ankrah: Teach Me How to Dream (Music Video short)
as
The Princess
2012
The Good Wife (TV Series)
as
Therese Dodd
- Anatomy of a Joke (2012) - Therese Dodd
2012
War Flowers
as
Sarabeth Ellis
2011
Pan Am (TV Series)
as
Maggie Ryan
- 1964 (2012) - Maggie Ryan
- Romance Languages (2012) - Maggie Ryan
- New Frontiers (2012) - Maggie Ryan
- Diplomatic Relations (2012) - Maggie Ryan
- Secrets and Lies (2012) - Maggie Ryan
- Kiss Kiss Bang Bang (2011) - Maggie Ryan
- Unscheduled Departure (2011) - Maggie Ryan
- Truth or Dare (2011) - Maggie Ryan
- The Genuine Article (2011) - Maggie Ryan
- One Coin in a Fountain (2011) - Maggie Ryan
- Eastern Exposure (2011) - Maggie Ryan
- Ich Bin Ein Berliner (2011) - Maggie Ryan
- We'll Always Have Paris (2011) - Maggie Ryan
- Pilot (2011) - Maggie Ryan
2012
Bel Ami
as
Clotilde de Marelle
2011
Bucky Larson: Born to Be a Star
as
Kathy McGee
2011
California Romanza (Short)
as
Lena
2010
Alpha and Omega
as
Lilly (voice)
2009
After.Life
as
Anna Taylor
2009
All's Faire in Love
as
Kate Miller
2009
Saving Grace (TV Series)
as
Offcr. Abby Charles
- Take Me Somewhere, Earl (2009) - Offcr. Abby Charles
- Do You Believe in Second Chances? (2009) - Offcr. Abby Charles
- The Heart of a Cop (2009) - Offcr. Abby Charles
2008
The Legend of Spyro: Dawn of the Dragon (Video Game)
as
Cynder (voice)
2008
New York, I Love You
as
Camille (segment "Shunji Iwai")
2008
Speed Racer (Video Game)
as
Trixie (voice)
2006
Home of the Brave
as
Sarah Schivino
2006
Penelope
as
Penelope Wilhern
2006
Grey's Anatomy (TV Series)
as
Hannah Davies
- As We Know It (2006) - Hannah Davies
- It's the End of the World (2006) - Hannah Davies
2005
Joey (TV Series)
as
Mary Teresa
- Joey and the Fancy Sister (2005) - Mary Teresa
2003
I Love Your Work
as
Shana
2002
The Gathering
as
Cassie Grant
2002
Ally McBeal (TV Series)
as
Liza Bump
- Bygones (2002) - Liza Bump
- All of Me (2002) - Liza Bump
- What I'll Never Do for Love Again (2002) - Liza Bump
- Another One Bites the Dust (2002) - Liza Bump
- Tom Dooley (2002) - Liza Bump
- Love Is All Around: Part 2 (2002) - Liza Bump
- Love Is All Around: Part 1 (2002) - Liza Bump
2002
Malcolm in the Middle (TV Series)
as
Kelly
- Company Picnic: Part 1 (2002) - Kelly
2002
Pumpkin
as
Carolyn McDuffy
2002
The Laramie Project (TV Movie)
as
Romaine Patterson
2001
Prozac Nation
as
Elizabeth
2001
All Over the Guy
as
Rayna Wyckoff
2000
The Man Who Cried
as
Suzie
2000
Moby: Natural Blues - Version 1 (Music Video)
as
Angel
1999
Sleepy Hollow
as
Katrina Van Tassel
1998
Desert Blue
as
Ely Jackson
1998
I Woke Up Early the Day I Died
as
Teenage Hooker
1998
Small Soldiers
as
Gwendy Doll (voice)
1998
Fear and Loathing in Las Vegas
as
Lucy
1998
The Opposite of Sex
as
Dedee Truitt
1997
The Ice Storm
as
Wendy Hood
1997
Little Red Riding Hood (Short)
as
Little Red Riding Hood
1996
The Last of the High Kings
as
Erin
1996
The Simpsons (TV Series)
as
Erin
- Summer of 4'2" (1996) - Erin (voice)
1996
Bastard Out of Carolina
as
Dee Dee
1995
Gold Diggers: The Secret of Bear Mountain
as
Beth Easton
1993
Cher: The Video Collection (Video)
1993
Tag Team: Addams Family (Whoomp!) (Music Video)
as
Wednesday Addams
1993
Saturday Night Live (TV Series)
as
Wednesday Addams / Jennifer
- Nicole Kidman/Stone Temple Pilots (1993) - Wednesday Addams / Jennifer (uncredited)
1993
Addams Family Values
as
Wednesday Addams
1993
The Cemetery Club
as
Jessica
1991
Hammer: Addams Groove (Music Video short)
as
Wednesday Addams
1991
The Addams Family
as
Wednesday Addams
1990
Cher: The Shoop Shoop Song (It's in His Kiss) (Music Video)
as
Christina Ricci / Kate Flax
1990
H.E.L.P. (TV Series)
as
Olivia
- Are You There, Alpha Centauri? (1990) - Olivia
Producer
2018
Terror in the Woods (TV Movie) (executive producer)
2015
Z: The Beginning of Everything (TV Series) (executive producer - 10 episodes)
- Quicksand (2017) - (executive producer)
- Playing House (2017) - (executive producer)
- Where There Are Friends, There Are Riches (2017) - (executive producer)
- Lights! Camera! Fitzgerald! (2017) - (executive producer)
- The It Girl (2017) - (executive producer)
- You, Me and Us (2017) - (executive producer)
- The Right Side of Paradise (2017) - (executive producer)
- Just Humans (2017) - (executive producer)
- Best of All (2017) - (executive producer)
- Pilot (2015) - (executive producer)
2015
The Lizzie Borden Chronicles (TV Mini Series) (executive producer - 8 episodes)
- Capsize (2015) - (executive producer)
- The Sister's Grimke (2015) - (executive producer)
- Fugitive Kind (2015) - (executive producer)
- Cold Storage (2015) - (executive producer)
- Welcome to Maplecroft (2015) - (executive producer)
- Flowers (2015) - (executive producer)
- Patron of the Arts (2015) - (executive producer)
- Acts of Borden (2015) - (executive producer)
2001
Prozac Nation (co-producer)
Soundtrack
2014
Lizzie Borden Took an Ax (TV Movie) (performer: "My Bonny Lies Over the Ocean" - uncredited)
2012
War Flowers (performer: "Abide with Me" - uncredited)
2006
Black Snake Moan (performer: "This Little Light Of Mine")
Thanks
2008
Real Chance of Love (TV Series) (special thanks - 1 episode)
- Slam, Bam, Thank You Ma'am (2008) - (special thanks - as Christi Ricci)
2004
Based on a True Story: The Making of 'Monster' (Video documentary short) (special thanks)
2003
Thirteen (special thanks)
Self
-
Johnny's Inferno (Documentary) (filming)
as
Self
2023
The Kelly Clarkson Show (TV Series)
as
Self - Guest
- It's a Mad, Mad, Mad March #2 (2023) - Self - Guest
2007
Entertainment Tonight (TV Series)
as
Self
2023
Access Hollywood (TV Series)
as
Self
- Episode #27.166 (2023) - Self
2005
The View (TV Series)
as
Self / Self - Guest
- Christina Ricci/Ally Love (2023) - Self
- Lisa Ling/Carl Bernstein/Christina Ricci (2022) - Self
- Guest Co-Hostesses Raven-Symone & Caroline Rhea/Christina Ricci/Neil DeGrasse Tyson (2015) - Self - Guest
- Episode #16.208 (2013) - Self - Guest
- Christina Ricci (2010) - Self
- Episode dated 24 February 2005 (2005) - Self - Guest
2012
Live with Kelly and Mark (TV Series)
as
Self - Guest / Self
- Live's Sleep Week - Day 1 (2023) (2023) - Self
- Guest Co-Host Scott Wolf/Christina Ricci/Lance Ulanoff/Train (2017) - Self - Guest
- Christina Ricci/Tom Mison/Dr. Wendy Bazilian (2014) - Self - Guest
- Episode dated 20 March 2012 (2012) - Self - Guest
2017
The Late Show with Stephen Colbert (TV Series)
as
Self - Guest / Self
- Rege-Jean Page/Skylar Astin/John Mayer (2023) - Self - Guest
- Christina Ricci/Jen Psaki/Robert Glasper/Yebba (2023) - Self
- Ricky Gervais/Christina Ricci/Jain (2017) - Self - Guest
2023
CBS Mornings (TV Series)
as
Self
- Episode #3.51 (2023) - Self
2022
The Wheel (TV Series)
as
Self - Pregnancy Expert / Self
- The Skater & the Dater (2022) - Self - Pregnancy Expert
- The Wheel: Premiere (2022) - Self
2015
Today (TV Series)
as
Self - Guest
- Episode dated 30 November 2022 (2022) - Self - Guest
- Episode dated 26 March 2015 (2015) - Self - Guest
2013
Watch What Happens Live with Andy Cohen (TV Series)
as
Self / Self - Guest
- Christina Ricci & Omar Epps (2022) - Self - Guest
- Christina Ricci & Andrew Rannells (2017) - Self
- Christina Ricci & John Benjamin Hickey (2015) - Self
- Ramona Singer & Christina Ricci (2015) - Self
- Ashanti & Christina Ricci (2013) - Self - Guest
2022
The 74th Primetime Emmy Awards (TV Special)
as
Self - Nominee
2022
Life is Short with Justin Long (Podcast Series)
as
Self - Guest
- Christina Ricci (2022) - Self - Guest
2022
Unqualified (Podcast Series)
as
Self
- Christina Ricci (2022) - Self
2022
Variety Studio: Actors on Actors (TV Series)
as
Self - Interviewee / Interviewer
- Anne Hathaway, Jeremy Strong and more (2022) - Self - Interviewee / Interviewer
2022
The Tonight Show Starring Jimmy Fallon (TV Series)
as
Self
- Christina Ricci/Diplo/Miguel (2022) - Self
2022
ECOLUXE Lounge Indie Film and Music Experience (TV Special)
as
Self
2022
Hollywood Insider (TV Series)
as
Self
- A Tribute to Winona Ryder: The Intergenerational It-Girl (2022) - Self
2022
The Late Late Show with James Corden (TV Series)
as
Self
- Christina Ricci/Jeremy O. Harris/Everybody's Talking About Jamie (2022) - Self
2004
The Ellen DeGeneres Show (TV Series)
as
Self / Self - Guest
- Christina Ricci (2022) - Self
- Episode #1.153 (2004) - Self - Guest
2012
The Talk (TV Series)
as
Self / Self - Guest
- Christina Ricci/Alan Bersten (2021) - Self
- Christina Ricci/Michael Mealor (2018) - Self
- Christina Ricci/Julie Chen's Birthday/Dr. Holly Phillips (2017) - Self - Guest
- Episode dated 20 January 2012 (2012) - Self
2021
That Scene with Dan Patrick (Podcast Series)
as
Self - Guest
- An Addams Family Reunion with Christina Ricci (2021) - Self - Guest
2021
The Hollywood Moment at Home Edition (TV Series)
as
Self
- BJ Korros with All Star 99th Birthday Salute to Betty White (2021) - Self
2020
Dennis Miller + One (TV Series)
as
Self - Actress
2019
American Masters (TV Series documentary)
as
Self - Actor
- Raul Julia: The World's a Stage (2019) - Self - Actor
2019
34th Film Independent Spirit Awards (TV Special)
as
Self (segment The Cold Open)
2019
Entertainment Tonight Canada (TV Series)
as
Self
- 01/18/2019: Friday (2019) - Self
2019
Ok! TV (TV Series)
as
Self
- Episode #4.96 (2019) - Self
2018
Match Game (TV Series)
as
Self - Celebrity Panelist
- Jack McBrayer/Christina Ricci/Ice-T/Jane Krakowski/Tituss Burgess/Nikki Glaser (2018) - Self - Celebrity Panelist
- Jack McBrayer/NeNe Leakes/Max Greenfield/Christina Ricci/Kenny G/Jane Krakowski (2018) - Self - Celebrity Panelist
2017
Ant & Dec's Saturday Night Takeaway (TV Series)
as
Self - Guest Announcer
- Episode #14.7 (2017) - Self - Guest Announcer
2017
Young Hollywood (TV Series)
as
Self
- Christina Ricci's Fashion Inspirations (2017) - Self
2013
Sidewalks Entertainment (TV Series)
as
Self - Guest
- Christina Ricci Returns (2017) - Self - Guest
- Ricci & Miss Robbie (2013) - Self - Guest
2017
Larry King Now (TV Series)
as
Self - Guest
- Christina Ricci (2017) - Self - Guest
2017
Good Morning Britain (TV Series)
as
Self - Guest
- Episode dated 20 January 2017 (2017) - Self - Guest
2010
The Graham Norton Show (TV Series)
as
Self - Guest
- Matthew McConaughey/Ed Sheeran/Christina Ricci/Josh Widdicombe (2017) - Self - Guest
- Episode #7.1 (2010) - Self - Guest
2016
Extra (TV Series)
as
Self
- Episode #23.95 (2016) - Self
2016
22nd Annual Screen Actors Guild Awards (TV Special)
as
Self - Nominee
2016
E! Live from the Red Carpet (TV Series)
as
Self
- The 2016 Screen Actors Guild Awards (2016) - Self
2003
Last Call with Carson Daly (TV Series)
as
Self - Guest / Self
- Christina Ricci/Alex Garland/Above and Beyond (2015) - Self - Guest
- Episode dated 15 May 2008 (2008) - Self - Guest
- Episode dated 25 September 2003 (2003) - Self
2008
The Late Late Show with Craig Ferguson (TV Series)
as
Self - Guest
- Christina Ricci; author Ian Rankin. (2014) - Self - Guest
- Episode #5.120 (2009) - Self - Guest
- Episode #4.225 (2008) - Self - Guest
2013
Fashion News Live (TV Series)
as
Self
- Episode #11.15 (2013) - Self
2012
7 Minutes in Heaven (TV Series short)
as
Self (2012)
2012
TeamStrick Advocacy Videos (TV Series documentary)
as
Self
- A Birthday Tribute to RAINN (2012) - Self
2012
Tavis Smiley (TV Series)
as
Self - Guest
- Episode dated 5 June 2012 (2012) - Self - Guest
2005
Jimmy Kimmel Live! (TV Series)
as
Self - Guest
- Episode #10.179 (2012) - Self - Guest
- Episode #6.69 (2008) - Self - Guest
- Episode #4.411 (2007) - Self - Guest
- Episode #3.265 (2005) - Self - Guest
2012
Daybreak (TV Series)
as
Self
- Episode dated 6 March 2012 (2012) - Self
2012
The Jonathan Ross Show (TV Series)
as
Self - Guest
- John Hurt, Keith Lemon, Fearne Cotton, Holly Willoughby, Christina Ricci and LMFAO (2012) - Self - Guest
2011
7 Minutes in Heaven (TV Series)
as
Self - Guest
- Christina Ricci (2011) - Self - Guest
2010
Late Night with Jimmy Fallon (TV Series)
as
Self - Guest
- Episode dated 31 August 2011 (2011) - Self - Guest
- Episode dated 13 September 2010 (2010) - Self - Guest
2011
The Marilyn Denis Show (TV Series)
as
Self - Guest
- Episode #1.131 (2011) - Self - Guest
2011
Project Runway (TV Series)
as
Self - Guest Judge
- Come as You Are (2011) - Self - Guest Judge
2010
Rachael Ray (TV Series)
as
Self - Guest
- Top Ten Stories of 2010 (2010) - Self - Guest
2007
RAINN Public Service Announcements (TV Series documentary)
as
Self
- RAINN: The Secret (Short) (2010) - Self
- RAINN: Living in Fear (2010) - Self
- RAINN: The Secret (2010) - Self
- Christina Ricci for RAINN (2007) - Self
2010
The Simpsons: Celebrity Friends (TV Movie documentary)
as
Self
2010
The Simpsons: Mischief & Mayhem (TV Movie documentary)
as
Self
2010
The Simpsons: Access All Areas (TV Movie documentary)
as
Self
2009
NWA/Pro Wrestling Revolution: King of Kings (Video)
as
Self
2009
Scream Awards 2009 (TV Special)
as
Self
2008
Real Chance of Love (TV Series)
as
Self - Wrestler
- Take a Chance or Get Real (2009) - Self - Wrestler (uncredited)
- Slam, Bam, Thank You Ma'am (2008) - Self - Wrestler (uncredited)
1998
The Tonight Show with Jay Leno (TV Series)
as
Self - Guest
- Episode #17.40 (2009) - Self - Guest
- Episode #16.84 (2008) - Self - Guest
- Episode #16.36 (2008) - Self - Guest
- Episode #15.37 (2007) - Self - Guest
- Episode #13.32 (2005) - Self - Guest
- Episode #10.68 (2002) - Self - Guest
- Episode #7.197 (1999) - Self - Guest
- Episode #7.105 (1999) - Self - Guest
- Episode #6.177 (1998) - Self - Guest
- Episode #6.95 (1998) - Self - Guest
2008
Stand Up to Cancer (TV Special)
as
Self
2008
Getaway (TV Series documentary)
as
Self - Celebrity traveller
- Episode #17.20 (2008) - Self - Celebrity traveller
2008
Seitenblicke (TV Series documentary)
as
Self
- Prominente Seitenblicke (2008) - Self
2007
Up Close with Carrie Keagan (TV Series)
as
Self - Guest
- Episode dated 8 May 2008 (2008) - Self - Guest
- Episode dated 27 February 2007 (2007) - Self - Guest
1993
Late Night with Conan O'Brien (TV Series)
as
Self - Guest
- Episode #15.36 (2008) - Self - Guest
- Episode #14.101 (2007) - Self - Guest
- Christina Ricci/Artie Lange/Ian Brown (2005) - Self - Guest
- Christina Ricci/Michael Rapaport/The Folksmen (2003) - Self - Guest
- Jerry Springer/Christina Ricci/Louis C.K. (1999) - Self - Guest
- Ray Romano/Christina Ricci/Girls Against Boys (1998) - Self - Guest
- Christina Ricci/Tony Goldwyn/Micky Dolenz (1993) - Self - Guest
2008
The Morning Show with Mike & Juliet (TV Series)
as
Self - Guest
- Episode dated 29 February 2008 (2008) - Self - Guest
2008
Martha (TV Series)
as
Self - Guest
- Episode dated 28 February 2008 (2008) - Self - Guest
2007
Caiga quien caiga (TV Series)
as
Self
- Episode dated 9 March 2007 (2007) - Self
2007
Film Independent's 2007 Spirit Awards (TV Special)
as
Self - Presenter
2006
Movie Rush (TV Series documentary)
as
Self
2006
The Bigger Picture (TV Series)
as
Self
- Episode #2.8 (2006) - Self
2006
The Orange British Academy Film Awards (TV Special)
as
Self
2005
Dinner for Five (TV Series)
as
Self - Special Guest
- Episode #4.13 (2005) - Self - Special Guest
2005
Behind the Fangs: The Making of 'Cursed' (Documentary short)
as
Self
2005
The Fearless Freaks (Documentary)
as
Self
2005
Total Request Live (TV Series)
as
Self
- Episode dated 25 February 2005 (2005) - Self
1999
The Daily Show (TV Series)
as
Self - Guest
- Christina Ricci (2005) - Self - Guest
- Christina Ricci (2003) - Self - Guest
- Christina Ricci (1999) - Self - Guest
2004
Based on a True Story: The Making of 'Monster' (Video documentary short)
as
Self / Selby
2004
The 61st Annual Golden Globe Awards (TV Special)
as
Self - Presenter
2004
Tinseltown TV (TV Series)
as
Self
- Episode dated 10 January 2004 (2004) - Self
2003
Revealing 'Casper': A Behind-the-Scenes Look at the Movie (Video short)
as
Self
2003
Breakfast with Hunter (Documentary)
as
Self
2003
The 2003 IFP Independent Spirit Awards (TV Special documentary)
as
Self
2003
Hunter Goes to Hollywood (Video documentary short)
as
Self
2002
VH1/Vogue Fashion Awards (TV Special)
as
Self
1997
Late Show with David Letterman (TV Series)
as
Self - Guest
- Christina Ricci, Daniel Tosh, Ben Kweller (2002) - Self - Guest
- Episode dated 9 October 1997 (1997) - Self - Guest
2002
The 2002 IFP/West Independent Spirit Awards (TV Special documentary)
as
Self - Presenter
2002
The 59th Annual Golden Globe Awards (TV Special documentary)
as
Self
2001
Anatomy of a Scene (TV Series documentary)
as
Self
- Prozac Nation (2001) - Self
2001
Nulle part ailleurs (TV Series)
as
Self
- La Belgique est un pays (2001) - Self
2001
MTV Europe Music Awards 2001 (TV Special documentary)
as
Self - Presenter
2001
Sleepy Hollow: Behind the Legend (Video documentary short)
as
Self
2001
2001 MTV Movie Awards (TV Special)
as
Self - Presenter
1999
The Late Late Show with Craig Kilborn (TV Series)
as
Self - Guest
- Episode dated 24 May 2001 (2001) - Self - Guest
- Episode dated 13 July 1999 (1999) - Self - Guest
- Episode dated 18 June 1999 (1999) - Self - Guest
2001
The Orange British Academy Film Awards (TV Special)
as
Self
2000
2000 Blockbuster Entertainment Awards (TV Special documentary)
as
Self
2000
Mundo VIP (TV Series)
as
Self
- Show nº197 (2000) - Self
1999
MTV: Music, Myths and Mysteries (TV Special documentary)
as
Self
1991
Saturday Night Live (TV Series)
as
Self - Host / Self / Wednesday Addams
- Christina Ricci/Beck (1999) - Self - Host
- Hammer (1991) - Self / Wednesday Addams (uncredited)
1997
The Rosie O'Donnell Show (TV Series)
as
Self - Guest
- Episode dated 17 November 1999 (1999) - Self - Guest
- Episode dated 24 September 1997 (1997) - Self - Guest
1999
Maury (TV Series)
as
Self - Guest
- Episode dated 3 May 1999 (1999) - Self - Guest
1999
The 51st British Academy Film Awards (TV Special)
as
Self
1999
The 71st Annual Academy Awards (TV Special)
as
Self - Presenter
1999
The 14th Annual IFP/West Independent Spirit Awards (TV Special)
as
Self - Nominee
1999
The 56th Annual Golden Globe Awards (TV Special)
as
Self - Nominee
1998
Bug City (TV Series)
as
Self - Host
- Really Gross Bug Stuff (1998) - Self - Host
- Amazing Insect Warriors (1998) - Self - Host
- Incredible Insects! (1998) - Self - Host
- Spiders & Scorpions (1998) - Self - Host
- Ladybugs & Fireflies (1998) - Self - Host
- House & Backyard Insects (1998) - Self - Host
- Flies & Mosquitoes (1998) - Self - Host
- Crickets, Grasshoppers & Friends (1998) - Self - Host
- Bees (1998) - Self - Host
- Butterflies & Moths (1998) - Self - Host
- Beetles (1998) - Self - Host
- Aquatic Insects (1998) - Self - Host
- Ants (1998) - Self - Host
1998
HBO First Look (TV Series documentary short)
as
Self / Gwendy Doll
- 'Small Soldiers': Size Doesn't Matter (1998) - Self / Gwendy Doll
1998
1998 MTV Movie Awards (TV Special)
as
Self
1998
Nulle part ailleurs. 1ère partie (TV Series)
as
Self
- Episode dated 11 March 1998 (1998) - Self
1997
Vincent Gallo Directs (Documentary short)
1995
The Jon Stewart Show (TV Series)
as
Self - Guest
- Episode dated 26 May 1995 (1995) - Self - Guest
1995
The Making of 'Casper' (TV Movie documentary)
as
Kat
1995
Showbiz Today (TV Series)
as
Self
- Episode dated 18 February 1995 (1995) - Self
1993
Without Walls (TV Series documentary)
as
Self
- Big Mac (1993) - Self
1992
Where in the World Is Carmen Sandiego? (TV Series)
as
Self
- The Perfidious Party Poach (1992) - Self
- Crook Nicks Kid Pix (1992) - Self
1991
Late Night with David Letterman (TV Series)
as
Self - Guest
- Episode dated 27 December 1991 (1991) - Self - Guest
1991
Wogan (TV Series)
as
Self
- Episode #11.134 (1991) - Self
1991
The Making of 'the Addams Family' (TV Movie documentary)
as
Self / Wednesday Addams
1991
Macy's Thanksgiving Day Parade (TV Special)
as
Self / Wednesday Addams
Archive Footage
2015
Entertainment Tonight (TV Series)
as
Self
- Episode #42.54 (2022) - Self
- Episode #41.164 (2022) - Self
- Episode #41.66 (2021) - Self
- Episode #41.65 (2021) - Self
- Episode dated 14 November 2015 (2015) - Self
2021
Les Chroniques du Mea (TV Series)
as
Self
- Scooby-Doo (2002) (2021) - Self
2019
Minty Comedic Arts (TV Series)
as
Self
- 10 Things You Didn't Know About Small Soldiers (2019) - Self
2019
Porsalin (TV Series)
as
Self
- Smarter than the Average Bear (2019) - Self
2018
Staunch T.V. (TV Series)
as
Self
- The Boys Club (Staunch on Film #7) (2018) - Self
2017
The Graham Norton Show (TV Series)
as
Self
- Compilation Show (2017) - Self
2016
Mr. Skin's Favorite Horror Movie Nude Scenes (Video short)
as
#22 - After.Life (2009)
2012
Final Cut: Ladies and Gentlemen
2006
¿De qué te ríes? (TV Movie)
as
Wednesday Addams
2006
Boffo! Tinseltown's Bombs and Blockbusters (Documentary)
as
Selby (uncredited)
2004
Saturday Night Live: The Best of Cheri Oteri (TV Special documentary)
as
Gaby Malowsky (uncredited)
2004
The Very Best of Cher: The Video Hits Collection (Video)
as
Kate Flax
2003
Saturday Night Live: The Best of Chris Kattan (TV Special)
as
Hezebaia of the Dust (uncredited)
2003
Cher: The Farewell Tour (TV Special documentary)
as
Kate Flax
2002
MC Hammer: 2 Legit - The Videos (Video documentary)
as
Wednesday Addams (segment "Addams Groove")
2002
E! True Hollywood Story (TV Series documentary)
as
Self
- Winona Ryder (2002) - Self
2001
Moby: Play - The DVD (Video)
as
Angel (uncredited)
2000
Saturday Night Live: Game Show Parodies (TV Special)
as
Sonja Kradevic (uncredited)
1998
... y otras mujeres de armas tomar (TV Short documentary)
as
Self
1992
Troldspejlet (TV Series)
as
Self / Wednesday Addams
- Episode #7.1 (1992) - Self / Wednesday Addams (uncredited)
References
Christina Ricci Wikipedia
(Text) CC BY-SA