Children

Dr.Vijay Shankar




Movies
Jaishankar (12 July 1938 – 3 June 2000) was an Indian actor known for his work in Tamil cinema. He was credited onscreen with title of Makkal Kalingnar Jaishankar in most of the films starring him and is sometimes referred to as the "Thennagathu James Bond" (South Indian James Bond) because of his roles in films such as Vallavan Oruvan and CID Shankar.
Contents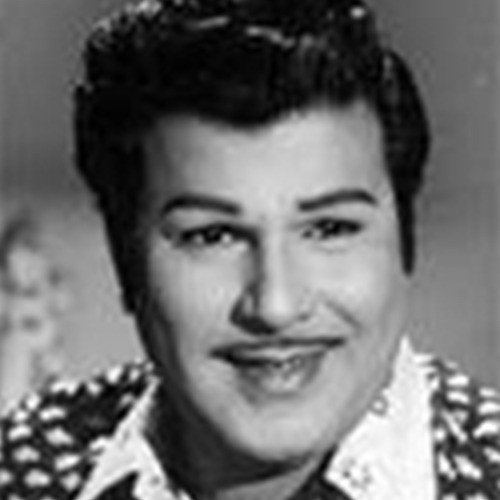 Why cho ramaswamy was fond of ajith dr vijay shankar interview jaishankar son
Biography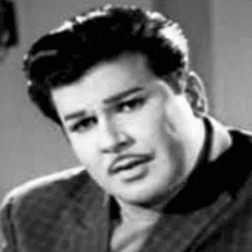 Jaishankar was called Subramaniam Shankar at birth, on 12 July 1938. His father was a magistrate, and Jaishankar was educated at PS High School and The New College, Chennai, where he was awarded an honours degree. He studied law but gave it up after a year because of his interests in the theater and other art forms.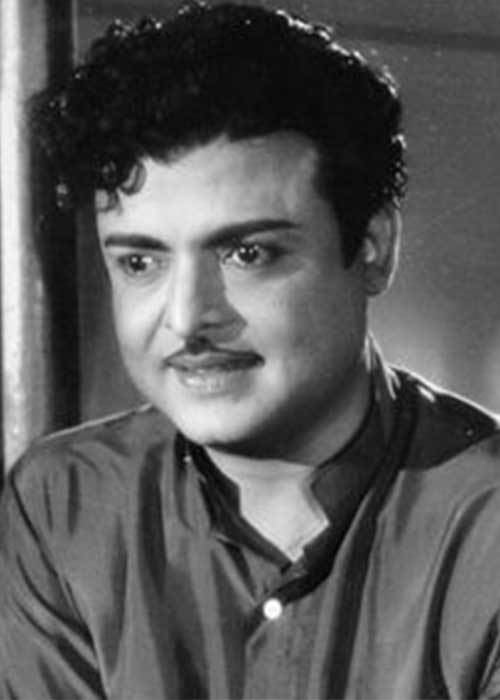 He joined Cho's Viveka Fine Arts, which consisted mostly of Mylaporeans where he did insignificantly small roles. Obviously not happy he moved out and the break came with Koothabiran's Kalki Fine Arts where he made a mark playing a lead role in Kalki's 'Amara Thaara'.
Career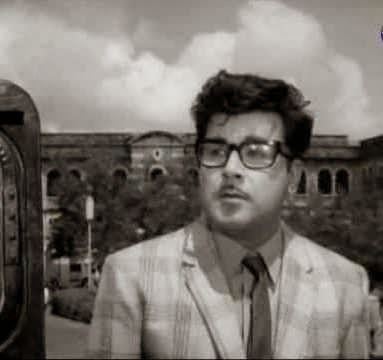 In an era dominated by Sivaji Ganesan, M. G. Ramachandran and Gemini Ganesan, he created his own niche with portrayals of Westernised characters. He was popularly known as South Indian James Bond because of his roles as the investigative detective in Vallavan Oruvan and CID Shankar, and "Friday star" because he invariably had a release every week, He was also adept at comedy and contemporary portrayals as seen in Pattanathil Bhootham, Noottrukku Nooru and Kuzhandaiyum Deivamum. With the emergence of Rajinikanth and Kamal Hassan, he began to play villain and father roles in many films, among them Murattu Kaalai, Apoorva Sagodharargal and Thalapathi.
He is also remembered for his philanthropy as he helped the needy without any publicity.
Among his more memorable roles was the teacher's role in the K Balachander film, Noothukku Nooru. His first film was Iravum Pagalum, which had also been the title of his debut film.
Death
Jaishankar died of heart attack on 3 June 2000, at the age of 61 in Chennai. He is survived by his wife and sons.
Medical trust
Each year his son, Dr.Vijay Shankar, conducts 15 free eye surgeries on his father's birthday. He planned to create a trust in his father's memory and conduct these camps on a larger scale and later include some more specialities like cardiac surgeries also.
Filmography
Actor
1997
Arunachalam
as
Athi Kesavan
1997
Kaalamellam Kaathiruppen
1995
Paattu Vaathiyaar
as
Pandian
1994
Varavu Ettana Selavu Pathana
as
Valluvardasan
1992
Singaaravelan
as
General Nataraj
1991
Nattukku Oru Nallavan
1990
Mounam Sammadham
as
Sundaram
1990
Pathimoonam Number Veedu
1989
Billa
as
Mantri Ratan Kumar Pradhan
1988
Oorai Therunjukitten
as
Thangadurai
1987
Kadhai Kadhaiyam Karanamaam
1987
Kathai Kathayam Karnamam
1987
Kulikkaran
as
Warden of a prison
1987
Oru Thayin Sabhatham (In a guest appearance)
1987
Veera Pandian
as
C. I. D. Shankar
1987
Enga Ooru Paattukkaaran
as
Manjampatti, Seethan's father (guest appearance)
1987
Kaadhal Parisu
as
Khailash
1986
Bathil Solval Bathrakali
1986
Marumagal
as
Dr. Shankaran
1986
Oomai Vizhigal
as
Chandran
1986
Naanum Oru Thozhilaali
1985
Pillai Nila
as
Radhika's brother
1985
Poove Poochudava
as
Sundaram - Sundari's father
1985
Saavi
as
CID Inspector Shankar
1985
Paayum Puli
as
Ranjith (as Jaishanker)
1984
Charitra Nayakan (in a Guest Appearance)
1984
Neengal Kettavai
as
Muthulingam
1983
Bhookambam
as
Sethu Varman
1983
Kann Sivanthaal Mann Sivakkum
1983
Thudikkum Karangal
as
Ramesh
1983
Thanga Magan
as
Rajalingam
1983
Adutha Varisu
as
Rathnakumar (Special Appearance)
1983
Uruvangal Maralam
as
God (Guest Appearance)
1982
Kelviyum Naaney Badhilum Naaney
as
Rajagopal the lawyer who defends Nirmal (Karthik)
1982
Oru Varisu Uruvagiradhu
as
Khan
1982
Nandri Meendum Varuga
1982
Thanikkattu Raja
as
Ethiraj
1982
Vazhve Mayam (as Jay Shankar)
1981
Ellaam Inbamayam
as
Kailasam Mudhaliyar
1981
Kizhvanam Sivakkam
as
Kumaran
1981
Garjanai
as
Parasuram (Tamil Version)
1980
Murattu Kaalai
as
Sundaravelu
1979
Kizhakkum Merkum Sandikkindrana
1979
Orey Vanam Orey Bhoomi
1978
Elaya Rani Rajalakshmi
1977
Palabhisekham
as
Kumaran, son of Landlord & Meenakshi
1977
Gayatri
as
Ganesh (Extended Cameo)
1977
Uyarnthavargal
as
Guest appearance
1976
Oru Kodiyil Iru Malargal
1976
Thunive Thunai
as
CID Anand / Dhayal
1975
Avalukku Aayiram Kangal
1975
Thai Veettu Seedhanam
1975
Yarukku Maappillai Yaro
1975
Cinema Paithiyam
as
Jaishankar
1975
Thottathellam Ponnagum
1973
Anbu Sahodarargal
as
Prem
1971
Nootrukku Noor
as
Prakash
1970
Penn Daivam
as
Police Inspector
1970
C.I.D. Shankar
as
CID Shankar
1968
Anbalipu (as Jai Shanker)
1967
Bhavani
as
as Jai Shankar
1967
Pattanathil Bhootham
as
Bhaskar
1966
Vallavan Oruvan
as
CID Shankar
1965
Kuzhandaiyum Deivamum
References
Jaishankar Wikipedia
(Text) CC BY-SA