Years active

1953–1977




Spouse

Rani Ammal (m. 1949–1977)




Died

1977, Chennai





Role

film director


Name

A. Nagarajan




Grandparents

Manicka Ammal







Born

24 February 1928 (

1928-02-24

) Mannargudi, Tiruvarur district, Madras Presidency, British India


Occupation

director, producer, actor and writer




Parents

Paramasiva Gounder, Lakshmi Ammal


Movies

Thiruvilaiyadal, Kandhan Karunai, Thillana Mohanambal, Saraswati Sabatham, Thirumal Perumai


Similar People

K V Mahadevan, Sivaji ganesan, T R Mahalingam, T S Balaiah, K B Sundarambal
C N Paramasivam =01. son of Director A P Nagarajan mpeg2video
Akkamappettai Paramasivan Nagarajan (24 February 1928 – 1977) was an Indian film director, producer, actor and writer who set a trend in film making in Tamil cinema in 1960s and 1970s.
Contents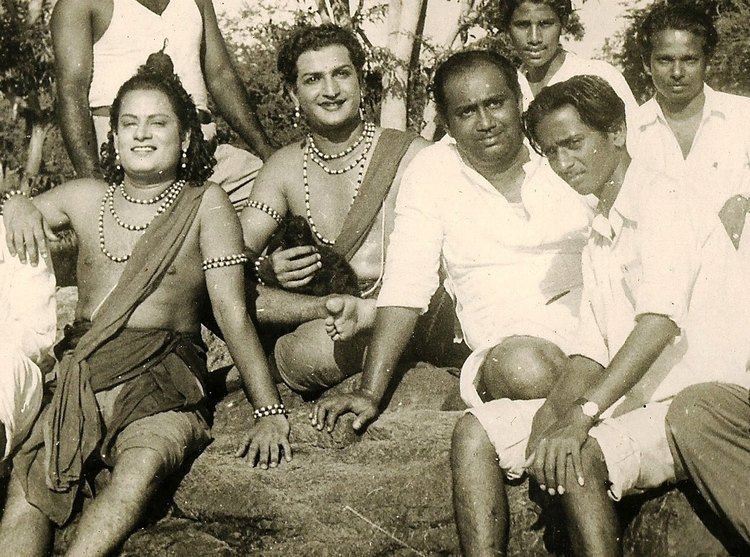 Early life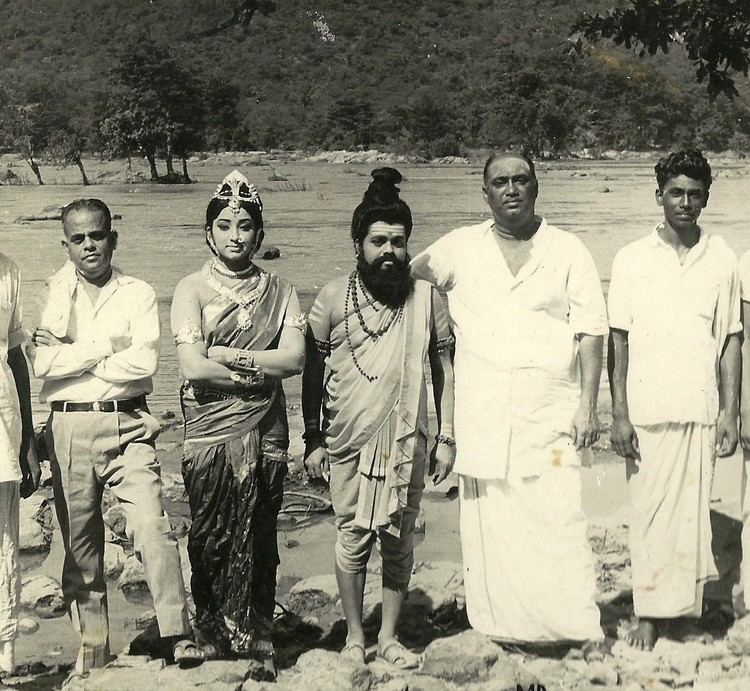 A. P. Nagarajan was born on 24 February 1928 under the name Kuppuswamy. His father, Paramasiva Gounder, died when Kuppuswamy was a young boy; within a few months, he mother Lakshmi Ammal died too. His maternal grandmother, Manicka Ammal, took charge of the boy. Afraid that he might not be cared for by the family, she admitted him to a drama company without informing them of the boy's antecedents. Later he shifted to Avvai T. K. Shanmugam's drama company. As there were many Kuppuswamis, his name was changed to Nagarajan. Nagarajan learnt the basics of theatre and roles to play the lead in the play "Gumasthavin Penn." A remarkable actor, he brought to life all the roles he donned, his early "sthreepart" roles being very popular with the audience. He worked in the Madurai Jayarama Sangeetha Boys Company as well as Sakthi Nadaga Sabha, along with Sivaji Ganesan and Kaka Radhakrishnan.
Film career
Nagarajan started his own drama company, the Pazhani Kadiravan Nadaga Sabha, and, in 1949, married Rani Ammal. He wrote and acted in several plays and one of his plays "Nalvar" was made into a movie. Nagarajan wrote the screenplay for his own story and play the hero in this film. His film career thus began in 1953.
He also acted in many movies for producer M. A. Venu, formerly of Modern Theatres, such as Mangalyam, Nalla Thangal and Pennarasi. He wrote the screenplay for Town Bus and by 1956 decided to focus on writing. He wrote Naan Petra Selvam and Makkalai Petra Maharasi — in the latter, he introduced the 'Kongu' Tamil accent for the hero. The first of his many mythological films — Sampoorna Ramayanam (1958) — was a big success, and Rajaji, who had little regard for cinema, watched this film and praised Sivaji Ganesan's performance as Bharatha in it. He then started to produce in partnership with actor V. K. Ramaswamy. Some of the works of this period include Nalla Idaththu Sammandham (1958), Thayai Pol Pillai, Noolai Pol Selai (1959) and Paavai Vilakku. He made his directorial debut with Vadivukku Valaigaappu (1962). He launched his own production company with Navarathri and then went on to make a mark in the field of mythological cinema as well.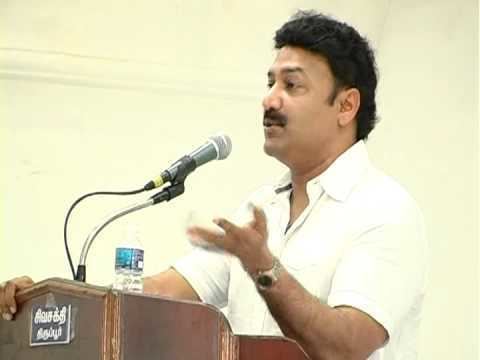 In 1965, a year after the release of Karnan, Thiruvilayadal hit the screens and set box office records. This was followed by Saraswathi Sabatham, Kandhan Karunai, Thiruvarutchelvar, Thirumal Perumai, Agasthiyar, Thirumalai Deivam, Karaikaal Ammaiyar and Sri Krishna Leela. He made Thillana Mohanambal and Raja Raja Chozhan, both of which too deserve to be restored.
Thillana Mohanambal is a novel published as a serial in the famous Anandha Vikatan (Tamil weekly). Sri Kothamangalam Subbu a staff of Gemini studios wrote the story with the pseudo name Kalaimani. The story was read by millions of Tamil across the globe and they felt as if they are part of the turmoils of the hero Sikkil Shanmughasundaram, a nathaswaram player powerfully portraied by Sivaji ganesan and Thillana Mohanambal equally well done by Padmini. Director A.P.N very scrupulously condensed the story so that it was thoroughly enjoyable for 150 minutes. The specificity of the movie is that it had the pleasing music set to score by K.V.Mahadevan. Another important aspect of the movie is that the contribution of the supporting actors played a very important role in making the film crispy like those of Manorama, Nagesh, T.S.Balaiah and A.V.M Rajan. In short, this film could be classified one among the ten best movies of Tamil cinema.
References
A. P. Nagarajan Wikipedia
(Text) CC BY-SA