Years active

1963–present





Name

Jose Jose




Role

Singer







Also known as

El Principe de la Cancion(The Prince of Song)Pepe Sosa




Born

February 17, 1948 (age 69)Mexico City Mexico (

1948-02-17

)


Genres

romantic ballad, bolero, Latin pop, bossa nova, jazz




Occupation(s)

Singer, musician, songwriter, record producer, actor




Instruments

Vocals, bass, double bass, guitar, piano




Children

Jose Joel, Sarita Sosa Salazar, Monique Salazar, Celine Salazar, Marysol Estrella Ortiz Norena




Associated acts

Armando Manzanero, Camilo Sesto




Albums

Exitos, Secretos, Reflexiones, La Nave del Olvido, En las Buenas y en las Ma




Profiles




Twitter




Birth name

Jose Romulo Sosa Ortiz



[HD] Jose Jose - El Triste (En Vivo)
José Rómulo Sosa Ortiz (born 17 February 1948), known by his stage name José José, is a Mexican singer, musician and occasional actor. Born into a family of musicians, and raised in Mexico City, José began his musical career in his early teens playing guitar and singing in serenades. He later joined a jazz and bossa nova trio where he sang and played Bass (instrument) and double bass. José found success as a solo artist in the early 1970s. Demonstrating his vocal ability with a stunning performance of the song "El Triste" at a Latin music festival held in Mexico City in 1970, he climbed the Latin charts during that decade. Having achieved recognition as a balladeer, his singing garnered universal critical acclaim from musical peers and media.
Contents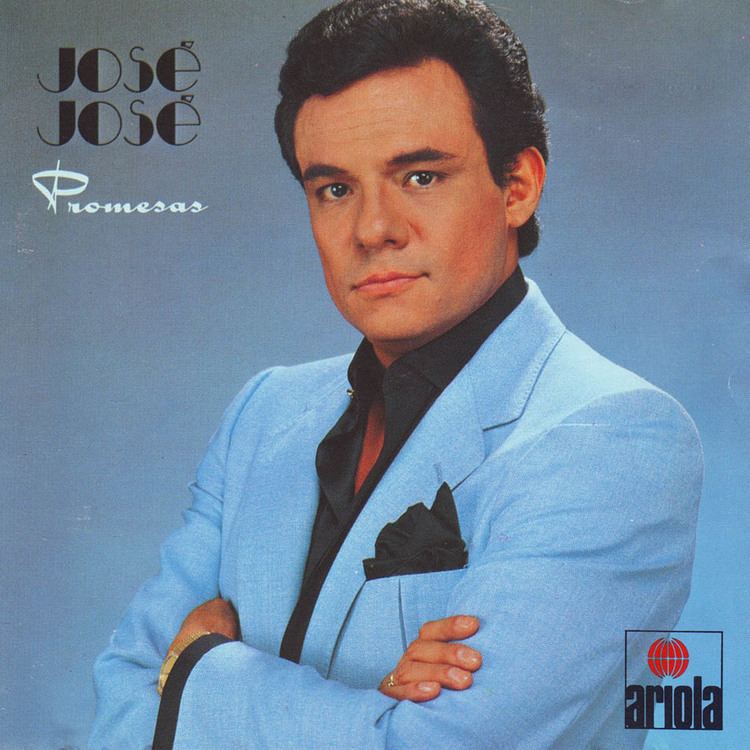 In the 1980s, after signing with Ariola Records, José rose to international prominence as one of the most popular and talented Latin performers. His 1983 album Secretos has sold over 7 million units. With a large number of international hits, he received several Grammy nominations and recognition worldwide. He sold out in venues such as Madison Square Garden and Radio City Music Hall. His music reached non-Spanish-speaking countries like Japan, Israel and Russia. José has also forged a career as an actor, starring in movies such as Gavilán o Paloma and Perdóname Todo.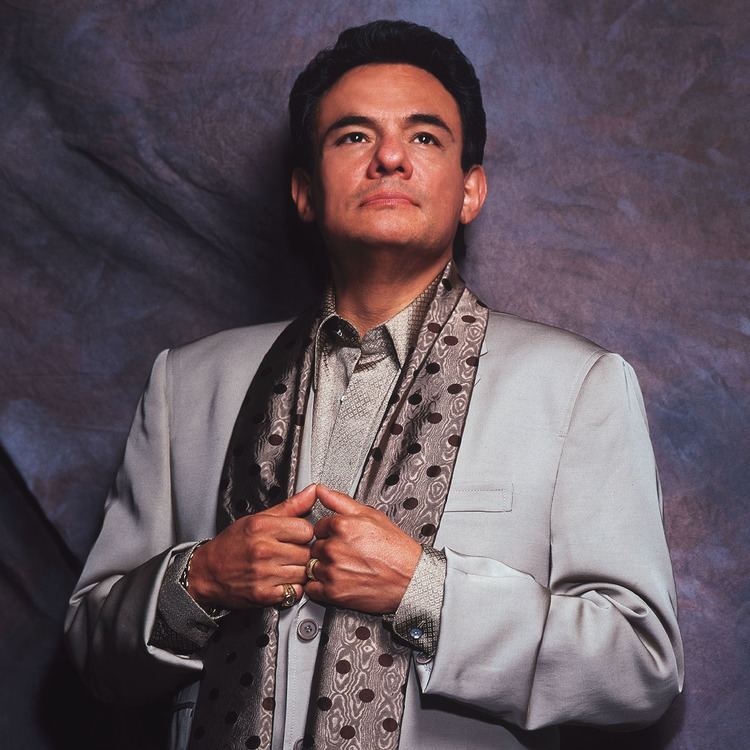 Also known in the entertainment world as El Príncipe de la Canción (The Prince of Song), his performance and vocal style have influenced many Latin pop artists in a career that has spanned more than four decades. Because of his vocals and popularity, José José is considered by audiences and the media Latin pop music icon and one of the most emblematic Mexican singers of his time.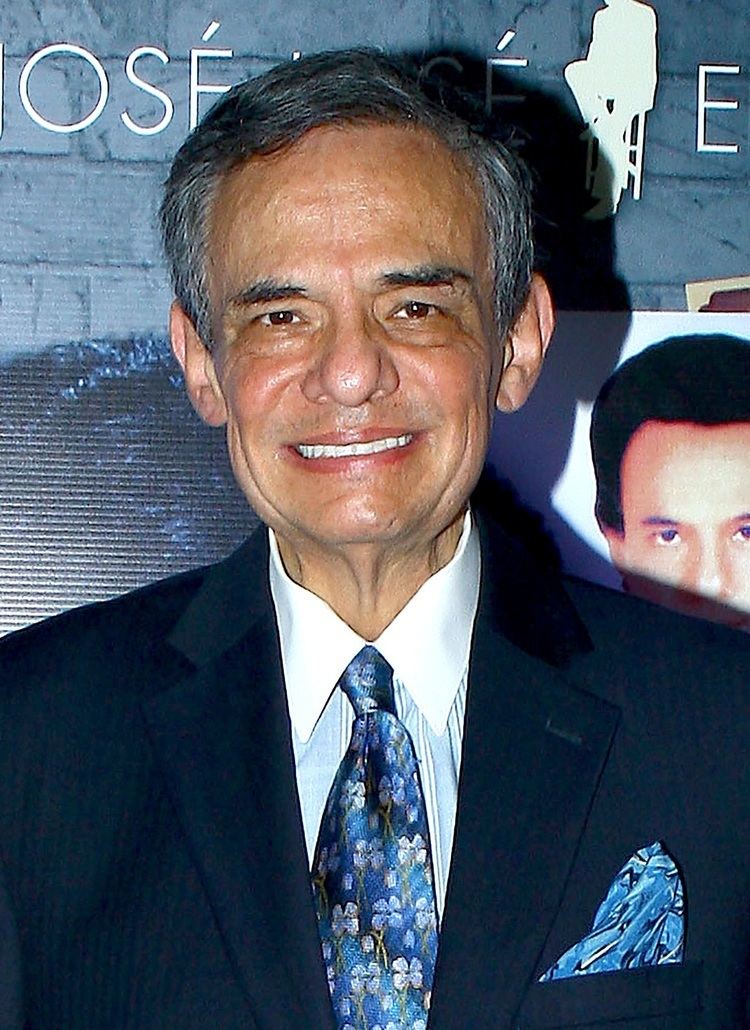 Early life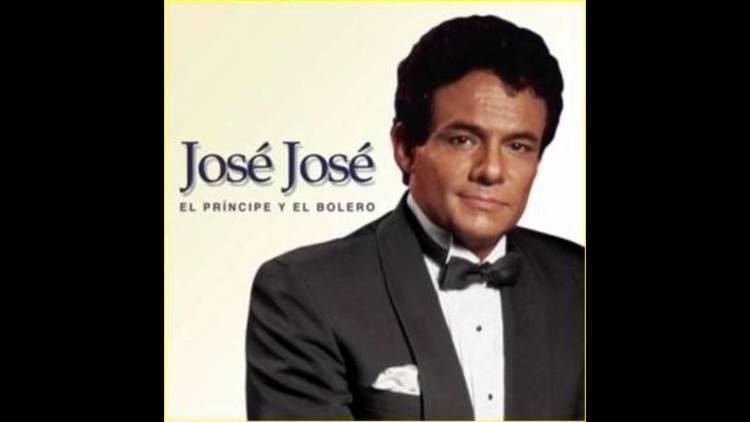 José Rómulo Sosa Ortiz was born on 17 February 1948 in Azcapotzalco, Mexico City. He was raised in a Roman Catholic family of gifted musicians. His father, José Sosa Esquivel, was an operatic tenor (tenor comprimario) and his mother, Margarita Ortiz, was a classical pianist; neither achieved much success. When José began to show an interest in singing, they tried to discourage him claiming that it was too difficult to be successful in show business. In 1963, when he was fifteen years old, his mother gave him his first piano. The same year, his reportedly alcoholic father abandoned the family forcing José to work to help his mother and younger brother.
Early career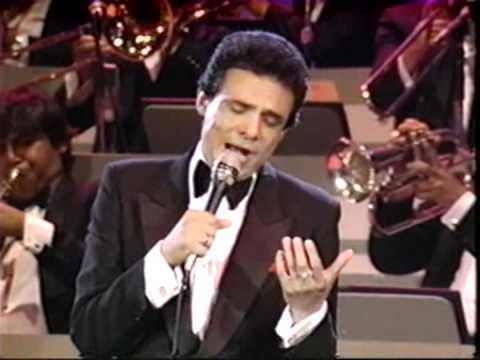 In his early teens, José began his attempts to become a singer. He started his career with serenades. Later, he co-founded a bossa nova and jazz trio called Los PEG, in which he sang and played bass and double bass. The band played at Mexico City's major jazz venues where musicians including Dizzy Gillespie, Erroll Garner, Antonio Carlos Jobim and João Gilberto used to play.
In 1967, looking to launch a solo career, he signed a minor contract to produce two singles under the name "Pepe Sosa". As Pepe Sosa he released the songs "El mundo" (Jimmy Fontana's "Il Mondo") and "Ma Vie" without success. José returned to serenades and playing with Los PEG in night clubs. He left Los PEG, and took the artistic name "José José" in honor of his father, who had recently died of alcoholism. He joined his first name "José" with his father's first name - also José - from whom he says he inherited his voice. He signed a contract with RCA Victor and recorded his first album: José José (also known as Cuidado). The album featured songs by Rubén Fuentes and Armando Manzanero. It was arranged by Mario Patrón, who was considered the best jazz musician of Mexico, and employed Brazilian percussionist Mayuto Correa, who was in Mexico City playing with bossa nova stars João Gilberto, Carlos Lira, Leny Andrade and Tamba Trio. The album's sound is a combination of boleros and romantic ballads with a jazz and bossa nova influence. The quality his debut album garnered praise from critics but it did not achieve much popular success.
By the late 1960s his fame increased as he was featured on several TV shows performing his songs live. With songs such as "Una mañana" and "Cuidado", José started to get attention from audiences and the media.
The 1970s: "El Triste", consolidation as star, Ariola Records
In early 1970 he released the song "La nave del olvido" which became his first big hit in Mexico and Latin America, and recorded his second album: La Nave Del Olvido. José's big break came on 25 March 1970, when he represented Mexico in the international song festival the II Festival de la Canción Latina (Latin Song Festival II, predecessor of the OTI Festival) with a performance of the song "El Triste" which received standing ovations and cheers from Angélica María, Alberto Vázquez, Marco Antonio Muñiz, and the judges and the spectators in the Teatro Ferrocarrilero in Mexico City. José José finished in third place which shocked the audience. Thanks to his hit "El Triste", his popular romantic ballad style mixed with a unique voice made him a major star in Mexico. He began his first international tour visiting: Los Angeles, Miami, Puerto Rico, Guatemala, Costa Rica, Brazil, and Argentina. He played leading roles in such minor films as Sueño de amor and La carrera del millón. José performed concerts at the Hollywood Palladium and the Hollywood Bowl.
During the early 1970s, José José became one of the best known romantic ballad singers in Latin America. He was featured constantly on the most popular Mexican television shows, where he used to sing live with icons of the Hispanic music scene such as Pedro Vargas and Carlos Lico. In 1974, he performed at the Casino Royale & Hotel in Las Vegas. The same year he was invited by Frank Sinatra to record a duet and an album with Reprise Records but this was not possible because of the exclusivity agreement he had with RCA Victor.
He had a large number of international hits and toured Latin America several times during the early to mid-1970s. His main hits were: "Del altar a la tumba", "Buscando una sonrisa", "De pueblo en pueblo", "Soy como quieras tú" (Mina's "Sono, come tu mi vuoi"), "Cuando tu me quieras", "Hasta que vuelvas", "Candilejas" (Charles Chaplin's "Terry's Theme"), "Paloma 'Cada mañana que te vas'", "Sentimientos", "Vive", "Dejame conocerte" (Paul Anka's "Let Me Get To Know You"), "Divina Ilusión" and "Sabrás que te quiero". "El Príncipe" (The Prince) is the song that earned him the nickname El Príncipe de la canción (The Prince of Song).
In 1977, José signed a contract with Ariola Records (today part of Sony BMG) and recorded the album Reencuentro in London. The hit singles " El amar y el querer" and "Gavilán o paloma" from Reencuentro increased his popularity. During 1978 and 1979, he achieved enormous success with the albums Volcán, Lo Pasado, Pasado and Si Me Dejas Ahora. His main hits from these albums were: "O tú o yo", "Farolero", "Volcán", "Lo que un dia fué no será", "Lo pasado, pasado", "Si me dejas ahora", "Te quiero tal como eres" (written by Billy Joel), and the hit ballad "Almohada".
1980s: International stardom, Secretos, Mexico's top singer
In 1980, José released the album Amor Amor, recorded in Los Angeles. Singles released from it included: "Insaciable amante", "No me digas que te vas", "Amor Amor", and the classic bolero "No me platiques mas". He later recorded the album Romántico. On this album, he recorded classic boleros with a touch of romantic ballad, bringing the bolero back to the mainstream. In 1981 Gracias was released. The songs "Me basta" and "Preso" were the main hits from this album. José released the highly successful record Mi Vida in 1982. The album featured the hits: "Desesperado" and "Mi vida" (an autobiographic song written by his future partner Rafael Pérez-Botija). José co-produced his albums and wrote songs like "Si alguna vez" and "Amor para los dos". He did a duet with Lani Hall on the hit "Te quiero así". José's performance was sold-out for seven days in a row at the National Auditorium and a month in the popular night club El Patio. He recorded the Spanish version of the hit "New York City", as a gift to Frank Sinatra.
In 1983, José released what proved to be by far the biggest album of his career: Secretos. It was written and produced by Manuel Alejandro and recorded in Spain. This was also his first album with a music video produced for each song. Its main hits were: "Lo dudo", "El amor acaba", "Lagrimas", "He renunciado a ti", and "A esa". Secretos was nominated for Best Latin Pop Performance in the Grammy Awards of 1985. It has sold over 7 million copies as of today. Following the release of Secretos, José continued to enjoy international success. He released the album Reflexiones in 1984. It was written, produced and arranged by Rafael Pérez-Botija. The songs: "Payaso", "Seré", "Tu ganas", "De hombre a hombre", and "¿Y qué?" were the main hits. Reflexiones sold over 2 million copies worldwide, became his first number- one on the Billboard Latin Pop Albums, and was nominated for Best Latin Pop Performance in the 1986 Grammy Awards. Later, José José joined José Feliciano to release a duet that became a major hit for both singers: "Por ella". Their song was also nominated for Best Latin Pop Performance in the 1986 Grammy Awards.
In 1985, José José joined performers such as Plácido Domingo, Julio Iglesias, Roberto Carlos, José Luis Rodríguez "El Puma", Pedro Vargas and Vicente Fernández for the song "Cantaré, cantarás". It was recorded in Los Angeles in April 1985, at the A&M Studios, the same studio used for "We Are The World". The same year, José starred in his autobiographic film Gavilán o Paloma, alongside Christian Bach and the comedian Jorge Ortiz de Pinedo. Later that year, he released the album Promesas, written, produced and arranged by Pérez-Botija. Its main hits were "Amantes", "Me vas a echar de menos", "Más", and "Tú me estás volviendo loco". The single "Pruébame" was nominated for Best Latin Pop Performance at the 1987 Grammy Awards. Promesas became his second number-one album on the Billboard Latin Pop Albums. He received two Billboard awards: Top Latin Artist and Top Latin Album of 1985. On his next album Siempre Contigo in 1986 he worked with the Spanish producer and guitarist Paco Cepero. The songs: "Corre y ve con él", "Sin saber" and "¿Y Quién Puede Ser?" were its main hits. It was nominated for Best Latin Pop Performance in the Grammy Awards of 1988 and became his third number-one album on the Billboard Latin Pop Albums chart.
In 1987, he released the album Soy Así, again written and produced by Rafael Pérez-Botija. It was nominated for Best Latin Pop Performance in the 1989 Grammy Awards and became his fourth number-one album on the Billboard Latin Pop Albums. Soy Así included four successful singles: the title track reached the number-one position on the Billboard Hot Latin Tracks chart while "Mi Hembra" peaked at number five, "Salúdamela Mucho" reached number 22, and "Vergüenza Me Da Quererte" reached number 8.
During the 1980s, José José sold out Madison Square Garden, The Dunes and performed several sessions at the Las Vegas Hilton, Greek Theatre, Gibson Amphitheatre and the Tropicana Casino and Resort Atlantic City among others. He was referred to as Mexico's Top Singer in advertising for his shows. On 20 August 1988, he sold out Radio City Music Hall. That same year, José traveled to Israel and performed in Tel Aviv and Jerusalem. In 1988, he played the role of the Mexican singer and composer Álvaro Carrillo in the movie Sabor A Mí, co-starring Angelica Aragón. In 1989, José sold out two massive concerts at the Plaza México, gathering over 100,000 people. The album ¿Qué Es El Amor? included the hit singles "Piel de azucar" and "Como Tú", and José climbed to the top of popularity lists. The single "Como tú" lasted ten weeks at number-one on the Billboard Hot Latin Tracks chart.
The 1990s: "Amnesia", 40 y 20, rehab, decline
In 1990, Raúl Velasco made a special TV show to celebrate José's 25th anniversary as a singer. The show, broadcast by Televisa, lasted over five hours and featured special guests such as Armando Manzanero, Libertad Lamarque, Vicente Fernández and Marco Antonio Muñiz. In 1990, he released the hit "Amnesia" of the album En las Buenas... y en las Malas. The single lasted 21 weeks on the charts and peaked at number-one on Billboard Hot Latin Tracks, while his next single "Atrapado", spent 16 weeks and peaked at number 7. In 1992, he released another hit: "40 y 20". From the same titled album, the song speaks about men who fall in love with women that are much younger than them and the way society sees those situations. "40 y 20" lasted over 17 weeks on the charts and peaked at number four. His next single "Eso no más", spent 15 weeks and peaked at number five.
In the early 1990s, José's voice began to deteriorate. It worsened over time and became evident in his live performances. His excessive drinking and the unceasing activity of his career caused his voice to falter.
On August 1993, to commemorate the allegedly 30th anniversary of José's career, BMG hosted a tribute in the city of Puerto Vallarta. It was called 30 Años de ser el Príncipe (30 years of being the Prince). The tribute included some of the most prestigious artists of Spanish music such as Rocío Dúrcal, Camilo Sesto, Armando Manzanero, Marco Antonio Muñiz and Raúl di Blasio. The tribute coincided with his recent divorce, a serious relapse into alcoholism and a significant loss of vocal abilities. He appeared to be in poor physical shape, too thin and lacking energy. Camilo Sesto even took a break in the middle of the presentation to speak words of encouragement to José. The album was not released until 1994. At that time, José suffered the worst stage of alcoholism of his life. During 1993, he retired from the stage and went into rehab. Upon completion of his rehabilitation, he started seasons in places like the famous "Teatro Blanquita" of Mexico City, and the Gibson Amphitheatre in Los Angeles, among others.
In 1994, after the success achieved ten years back with Secretos, José re-teamed with Manuel Alejandro and released the album Grandeza Mexicana. The title track peaked at number 12 on Billboard Hot Latin Tracks and spent over seven weeks on the charts. He did a duet with his son José Joél in the song "La fuerza de la sangre", second single of the album. In 1995, he played the lead role in the movie Perdóname Todo, a drama about an alcoholic has-been and how he tries to survive against himself and the music business. That same year, his album "Mujeriego" was released. It sold more than 180,000 copies in its first two weeks and reached number 12 on the Billboard Latin charts. The song "Llora corazón" lasted 11 weeks on the charts and peaked at number 6, while the second single, the title track, spent only two weeks on the charts. On 9 May 1996, "Llora corazón" was nominated for Pop Song of the Year in the Lo Nuestro Awards.
In 1996, he performed a duet with Paul Anka on "Déjame Conocerte (Let me Get to Know You)" from Anka's Latin album Amigos. In 1997, he performed at the Bally's Atlantic City. His last album of the decade, Distancia, was released in 1998. A video of the single "Ojala que te mueras" was released. On September 1999, he joined fellow countrymen Armando Manzanero, Marco Antonio Muñiz and Argentine pianist Raúl di Blasio for a series of concerts dubbed "Noche Bohemia" (Bohemian Night) at the Gibson Amphitheatre in Los Angeles.
2000s: Loss of voice, movies and TV, Sony BMG concept albums
In 2001, with a deteriorating voice, he recorded Tenampa, his first album with mariachi and the last one of his career. The album was written and produced completely by Juan Gabriel. The single "Cada vez y cada vez" lasted two weeks on the charts. Tenampa received poor reviews and sold only about 500,000 units. After that, he retired from recording full-length albums. His vocal problems worsened, affecting not only his ability to sing, but also to speak. In 2003, BMG released a collection of three albums entitled El Principe Con Trio with some of his greatest hits recorded between 1969 and 1983, separated from the original accompaniment, remastered and accompanied by the guitar trio "Los Tres Caballeros", transforming them into boleros. The technical work was overseen by José's long-time colleague Rafael Pérez Botija, who also directed and composed some of the original recordings. This collection of concept albums was a sales success.
In the mid-2000s, José appeared briefly as the Mystery Musician in the American movie Sueño and played the role of Erasmo Padilla (the father of Leticia "Lety" Padilla) in La Fea Más Bella, a successful Mexican version of the Colombian production Betty la Fea (adapted in the US as Ugly Betty). In 2006, José participated as a vocal coach in Televisa's hit show, Cantando por un sueño. In 2007, he won a TVyNovelas Award for best supporting actor for his work in La Fea Más Bella.
José released Mis Duetos in 2007, an album featuring duets he recorded in the past. However, it featured two new songs, "E-mail me" with his youngest daughter Sara, and "Aunque vivas con él" with pop singer Reyli. In 2008, José recorded an emotive song called "Volver a creer" ("Believe Again") with Yanni. The song is included on the album Yanni Voces. Yanni stated that he wanted to "help a true legend to fulfill his dream, to sing again". José José was invited by Yanni to sing their song live on Yanni's tour in Mexico. He released his autobiography title Esta es mi vida (This is My Life).
In 2010, he released José José Ranchero, another concept album with some of his greatest hits, separated from the original accompaniment, remastered and accompanied with mariachi, giving his classics a traditional Mexican sound. The same year, José launched his own perfume, called simply "José José", the profits from sales help women and children sick with HIV/AIDS.
José was planning a new, untitled album, adding that it would consist of nine unreleased tracks and a melody he used to sing in serenades "Que viva mi tristeza", from songwriter Armando Manzanero. It was never completed due to his vocal problems. In 2011, he went on a short Mexican tour - "José José y sus amigos" (José José and friends), with singers Dulce, Carlos Cuevas, Celso Piña, and Chamin Correa. Since 2012, José has been performing with modest success in several cities of Mexico, South and Central America.
Personal life
Throughout his career, José José has been very open about his personal life with the press and his audience. He constantly grants interviews and answers questions about his family, friends, alcoholism, financial problems, health issues, and other subjects.
Relationships, marriages and family
In 1970 he started a relationship with TV hostess, actress, and model Ana Elena Noreña, known in show business as Anel. That year they split and he married Natalia "Kiki" Herrera Calles, a socialite twenty years older. He separated from Herrera and returned to Anel shortly after. He divorced Herrera in 1975 and married Anel in 1976. They had two children: their first-born José Francisco (known as José Joél) who was born in 1975, and their daughter Marysol Estrella, born in 1982.
José told Selecciones magazine that from 1985 to 1987, he underwent a serious personal crisis because his life "was spent on airplanes, tour buses and locked in a hotel room". In 1991 he divorced Anel. Several years before he finished his partnership with his manager Manuel Noreña, Anel's brother. In 1995 he married Sara Salazar, his third wife. The same year during a Latin American tour, his third child Sara was born. He lives in Miami, Florida with his wife.
Alcoholism
José has said that he started drinking at the age of fifteen, when his father (an alcoholic) left home. As a result of his alcoholism, he developed a cocaine habit.
He stated that his addiction was because he "was frail, weak, innocent, ignorant, weak-willed and did not know how to say no". In the early 1970s, after the success of "El Triste", he fell into alcoholism but with help of his friends and family he managed to stop drinking for a while. His ongoing battle against alcoholism continued during the 1970s and 1980s. He attended AA meetings and stopped drinking for periods of time, but fell steadily into the addiction. After his divorce from Anel in 1991 he reached his lowest point, reportedly declaring that he wanted to die drinking. With the help of his friends, family, and other artists, he decided to go to rehab. He went to the Hazelden clinic in Minnesota for rehab and remains a sober recovering alcoholic.
Health issues
José suffered from a severe case of pneumonia in 1972 and his thoracic diaphragm was paralyzed. The disease almost ended his career. He recovered after months of therapy involving breathing exercises. One of his lungs was permanently damaged.
In 1987 he underwent an operation at the Cedars-Sinai Medical Center to remove nodes in his vocal fold as a consequence of the excessive use of cortisone before singing, alcohol use, and the lack of rest after many of his performances. José would suffer dire consequences from his problem with alcoholism, as his health faltered dearly during the 1990s. He developed diabetes.
In 2001, he suffered from a case of emphysema. The effects of alcoholism, the abuse of cortisone, and his hiatus hernia have not only affected his ability to sing but also to talk. In 2007, he suffered from Bell's palsy. As a result of all these problems, he has fought a serious depression in recent years. He acknowledged this during an interview on the Univision program Don Francisco Presenta..., hosted by Don Francisco. He struggled with diabetic retinopathy in one of his eyes undergoing a successful operation. In 2012, he underwent a stomach operation due to gastritis. In November 2013, he underwent an operation to remove cataracts from one of his eyes.
Financial problems
José has made his current financial problems public. Despite being one of the most recognized Latin artists for decades, his alcoholism caused him serious monetary loss. His career declined when he lost his vocal ability, stopping income from live performances. He claims that during his career he was constantly defrauded by people close to him, including his former wife Anel and her brother. On November 2008, his current wife suffered from a cerebral haemorrhage, José stated that the medical bills nearly caused him to go bankrupt. He told TV Notas magazine that he and his family live "day by day" and in 2014, he sold his five-million-dollar house in Coral Gables, Florida and moved to an apartment in Miami.
Artistry and image
José grew up listening to traditional pop music, rock and roll, jazz, swing, and big band. He listened to performers such as Frank Sinatra, Johnny Mathis and popular Mexican composers like: Consuelo Velázquez, Álvaro Carrillo, María Grever and Armando Manzanero. He was later inspired by vocalist Barbra Streisand, whom he considers an influence. Son of an operatic tenor and a pianist, José also grew up listening to artists such as Chopin and Mozart, but never got the chance to play classical music. His music has been influenced by numerous genres, including bolero, bossa nova, jazz, and classical. Dubbed as crooner, José is also acclaimed for playing several instruments, such as the piano, bass, guitar and double bass. Because of his phrasing and accuracy, he was once described as "a singer who sings as a musician". His musical preferences include classical musicians such as (Ravel, Debussy, Musorgsky), jazz, and bossa nova.
Vocals
According to his autobiography Esta es mi vida Professor Guido Picco stated that in his prime José José was a leggiero tenor or light lyric tenor. Johnny Mathis has been widely recognized as a major influence on José's vocal style.
Over time, because of his alcoholism and negligence, his voice and vocal style changed noticeably. Inheriting the singing qualities of his father, in his prime he was able to reach high and low notes easily, and his intonation was practically flawless. His performance on "El Triste", was praised by many critics for its technique and intensity. He had an ability to sustain long and clear notes.
After recording the song "El Triste" for the 2010 album Iconos, singer Marc Anthony stated that "once you start to sing it you realize the magnitude, of that spectacular voice and special phrasing of José José and his incredible way to perform". On the Latin VH1 show Las 100 grandiosas canciones de los 1980s en español (The 100 Greatest Spanish Songs of the 1980s), singer Diego Verdaguer said: "If today he could sing, he would be the greatest of Latin America." José's voice is often considered one of the most influential in Latin pop music.
Legacy
The music of José José is widely known in the Hispanic community. A large number of artists have acknowledged José as an influence, including Cristian Castro, Vicente Fernández, Alejandro Fernández, Nelson Ned, Pepe Aguilar, Kalimba, Erik Rubin, Manuel Mijares, Lupita D'Alessio, Diego Verdaguer, Reyli, and Marc Anthony.
In 1997, José was inducted into Billboard's Latin Music Hall of Fame. In 2002 he received the El Premio a la Excelencia (Prize of Excellence) at the Premios Lo Nuestro (Lo Nuestro Awards). Billboard Magazine awarded him the Mejor Artista Latino (Best Latin Artist) and Mejor Disco Latino (Best Latin Album) several times. In the Latin Grammy Awards of 2005 he received the Personalidad del Año (Person of the Year) by the Latin Grammy Award Recording Association; he has been nominated nine times for a Grammy Award.
In 2006, Televisa produced a TV homage to José José in Acapulco where singers such as Manoella Torres, Francisco Céspedes, Dulce and Gualberto Castro performed several of his greatest hits live.
In Miami in July 2008, Univision and the Latin Grammy recorded a special TV tribute to José José, called Latin Grammy Celebra: José José (Latin Grammy Celebrates: José José) at the BankUnited Center. Stars such as Marco Antonio Solís, Ana Bárbara, Cristian Castro, Alicia Villarreal, Reyli, Olga Tañon, Luis Fonsi, David Bisbal, and Aventura performed some of his greatest hits live, and stars such as Plácido Domingo, Ricky Martin, Enrique Iglesias, Pepe Aguilar, Pedro Fernández, and RBD, showed their admiration with messages and greetings. Univision described José José as: "One of the most beloved singers in Latin music." On 25 April 2013, José was awarded a lifetime achievement award by Billboard at the 2013 Latin Billboard Music Awards.
In 2007, a bronze statue was unveiled in his honor in the Azcapotzalco area in Mexico City, where he grew up. He was honored by the Las Vegas Walk of Stars with a celebrity star and a book signing at The Rio in Las Vegas on 20 November 2008.
In February 2004, for his contribution to the recording industry, José José received a star on the Hollywood Walk of Fame at 7036 Hollywood Blvd.
Tributes
Latin rock and hip hop artists such as Molotov, Jumbo, Julieta Venegas, Beto Cuevas, and Aleks Syntek recorded a tribute album in 1998 called Volcán: Tributo a José José (Volcano: Tribute to José José). Each artist recorded one of José's classics such as "Lo Dudo", "El Triste" or "Volcán" in a distinctive fashion. It sold over 500,000 units. Fifteen years after its release, in November 2013, a follow-up to Volcán: Tributo a José José was released under the title Un Tributo 2, featuring performers such as Natalia Lafourcade, Moderatto, Los Claxons, Carla Morrison, and Panteón Rococó.
In 2005 Manuel Mijares released the album Honor a Quien Honor Merece. On 30 November 2010, Cristian Castro released the album Viva el Principe (Long Live the Prince). The album includes a duet with José José on "Lo Pasado, Pasado" and a poem recited by him. Rafael Pérez-Botija was involved in the production of the album. Due to its successful sales, Viva el Principe has achieved Gold Certification in Mexico. On 1 November 2011, a follow-up to Viva el Principe was released titled Mi Amigo El Príncipe (My friend the Prince). The album debuted at number one on the Billboard Top Latin Albums chart and peaked at number 57 on the Billboard 200.
In 2009, Kalimba recorded the album Amar y Querer: Homenaje A Las Grandes Canciones (Love and Desire: A Tribute to the Great Songs) that features some of the most iconic Latin ballads, among them: "Amar y querer", "Desesperado", "Volcán", and "El Triste". On 14 May 2010, Marc Anthony released the album Iconos (Icons), which covers Latin ballads from the past, among them "El Triste" and "Almohada".
Gold and Platinum albums
"La Nave Del Olvido" -Gold and Platinum
"El Triste" -Gold and Platinum
"Reencuentro" -Double Gold and Platinum
"Volcán" -Double Gold and Platinum
"Lo Pasado, Pasado" -Double Gold and Platinum
"Si Me Dejas Ahora" -Double Gold and Platinum
"Super Exitos Vol. 1" -Gold
"Amor Amor" −5 Gold and double Platinum
"Romántico" −6 Gold and Double Platinum
"Mi Vida" −6 Gold and Double Platinum
"Secretos" -Double Platinum
"Secretos" -Platinum (Central America)
"Secretos" -Gold (Peru)
"Secretos" -Gold (Argentina)
"Secretos" -Gold (Dominican Republic)
"Secretos" -Gold (Colombia)
"Secretos" -Platinum (Colombia)
TOTAL OF 22 GOLD AND PLATINUM RECORDS FOR "Secretos"
"Promesas" -Platinum
"Reflexiones" -Platinum
"Siempre Contigo" -Platinum
"Soy Así" -Gold
"Qué es el Amor?" -Triple Gold
"En las Buenas... y en las Malas" -Gold
"Qué Es El Amor?" -Platinum (5 in Venezuela)
"40 Y 20" -Platinum and Gold
"Grandeza Mexicana" -Gold
"Mujeriego" -Double Gold and Platinum
"Tesoros" -Gold
"Distancia" -Gold
Songs
El TristeEl Triste · 1970
AlmohadaLo Pasado - Pasado · 1978
El Amar y el QuererReencuentro · 1977

References
José José Wikipedia
(Text) CC BY-SA