Birth name

Jose Antonio Aguilar


Years active

1980–present





Website

pepeaguilar.com




Name

Pepe Aguilar









Born

August 7, 1968 (age 54) San Antonio, Texas, U.S. (

1968-08-07

)


Genres

Ranchera, mariachi, pop


Occupation(s)

singer-songwriter, actor


Role

Singer-songwriter · pepeaguilar.com




Parents

Antonio Aguilar, Flor Silvestre


Children

Angela Aguilar, Leonardo Aguilar, Emiliano Aguilar, Aneliz Aguilar




Albums

Pepe Aguilar MTV Unpl, Dos Idolos, Historias de Mi Tierra, Baladas y boleros, Lo mejor de nosotros


Similar

Joan Sebastian , Antonio Aguilar , Flor Silvestre
2014 hispanic heritage awards master of the arts pepe aguilar
Jose Antonio Aguilar (born August 7, 1968), better known as Pepe Aguilar, is a Mexican-American singer-songwriter and actor. He is the son of Mexican singer-actors Antonio Aguilar and Flor Silvestre. Aguilar has won four Grammy Awards and four Latin Grammy Awards.
Contents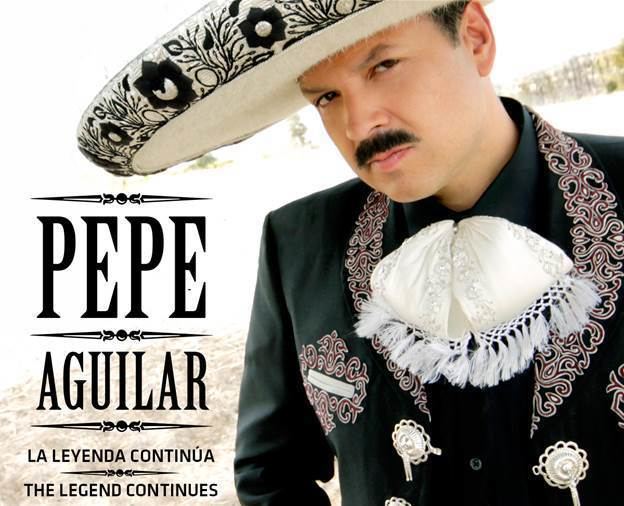 Pepe aguilar first pitch at dodgers tonight
Career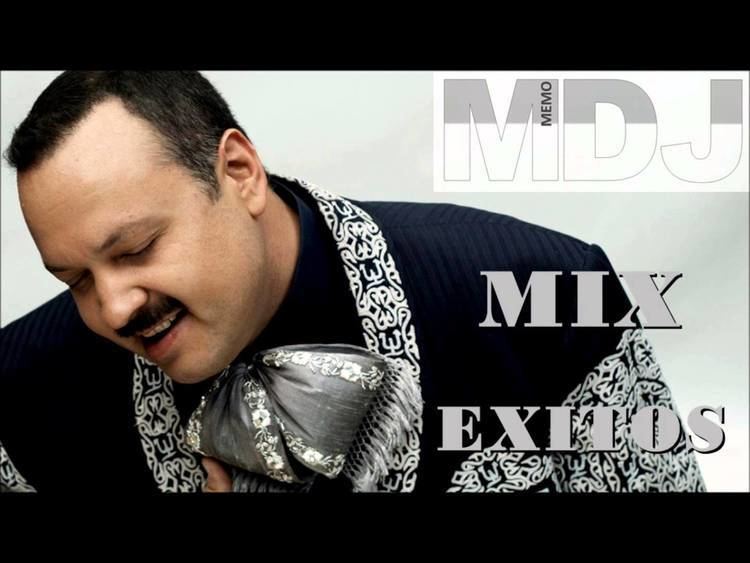 His debut as a singer was at the age of three, when his father Antonio Aguilar had a concert in Madison Square Garden in the city of New York. As a teenager, Aguilar was a rock music fan and had a band called "Equs". The band did not last long, but that led him to make his first album. Aguilar's musical influences were Pink Floyd and The Who, among other rock bands. Nevertheless, while leaving his teenage years behind, he turned to Tejano music once again, mixing the traditional style with his modern pop influences and becoming a strong identity in the Latin scene, in addition to developing a successful acting career.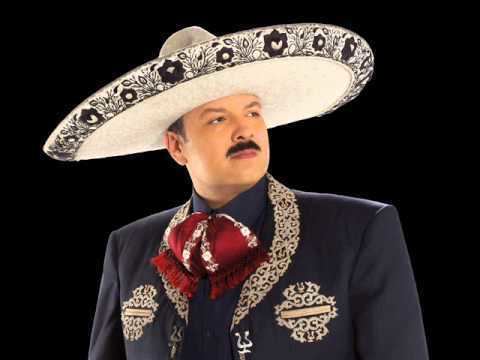 Aguilar received the 2,474th star on the Hollywood Walk of Fame on July 26, 2012, located at 7060 Hollywood Blvd., which was placed next to the star of his father.
1989–1990 album releases
Aguilar began his career as a solo artist in 1989 with a CD with tambora titled "Pepe Aguilar Con Tambora". To this CD there would be a volume 2 and 3.
In 1992 he recorded his first album with mariachi. A production of Joan Sebastián titled "Recuérdame Bonito", this CD reached number one in many countries and important markets in the continents, becoming the first of many of Pepe's discography to make it to that top position.
"Que Bueno", in 1993, was the next recording to come out to the market, this being the first production that was incharged by Pepe, with mariachi and 12 new songs. The arrangements were made by Rigoberto Alfaro.
"Chiquilla Bonita" in 1994, made music with Banda. A production and arranged by him. In this work the promotions are "Chiquilla Bonita" y " "El Lengua Suelta" being colacated last in the most popular places.
On 28 July 1998, after years of not taking a new album out by legal problems with his record company (Musart), the album "Por Mujeres Como Tú" that took him to reach again the top charts. Selling more than two million copies in less than a year. From this work the popular songs are "Por Mujeres Como Tu y Directo al Corazón" (author Fato) these songs where located in the popular of Billboard in 52 consecutives.
On 9 February 1999, the album "Por El Amor De Siempre" was promotionated. A CD made of old songs of the 1970s. Singers like Camilo Sesto, Napoleon, Ricardo Cerato y José José, and others. What Pepe did was get those old songs and make them newer. This CD also reached the millions and was about 40 weeks in the radio and the market.
On 19 October 1999, this album is the one that confirmed Pepe Aguilar's career. Millions of copies and tour by all territory. Lots of singles played on the radio and "Por Una Mujer Bonita" becoming the winner to almost every award. First Grammy on the category of "Mejor Álbum Regional Mexicano."
2000-2006 album releases
In the year 2000, he does a tribute to the greatest artist before him. Pepe did this CD as a thank to "las voces más representativas de la época de oro en el género ranchero." for example, Jorge Negrete, Pedro Infante, Javier Solis, Miguel Acevez Mejia, Vicente Fernandez.
The first CD to record "Lo Mejor De Nosotros" again with unedited songs and making teamwork with Fato. His song "Me vasa extranar" occupies the first places in the territories where there was promotion.
On 25 March 2003 he produced " Y Tenerte Otra Vez" becoming his first work with his own recording studio "Equinoccio Records" and his licence with Univision includes songs like "Me Falta Valor," "Yo La Amo" y "A Pierna Suelta."
In 2003 he marks a special "Con Orgullo Por Herencia" tribute to his parents. Small recognition of songs of his parents Antonio Aguilar y Flor Silvestre. In 2004 produced the song official for Big Brother México "Miedo" becoming a big production of pepe that had not sung an original song in 15 years.
"No Soy De Nadie" a CD published on 31 August 2004. "El Autobús" is in the popularity list. This Cd has great songwriters like Juan Gabriel, Luís Demetrio, Jesús Monarrez and his own song writing.
In 2005, with the album "Historias de Mi Tierra" makes a tribute to, el corrido. Songs like, "Dos Amigos," "El Federal De Caminos," and "El Corrido de Chihuahua" are included in this work. The cd gives Pepe another Latin Grammy for 'Mejor Álbum Ranchero' and gives Pepe another American Grammy for 'mejor álbum Mexicano Americano'.
On 15 August 2006, the CD "Enamorado" is the second part of "Por el amor de siempre" (1999)and in it is includes the main song of the Novela "Destilando Amor" called "Por Amarte" the CD is given another Latin Grammy in the category of 'Mejor Álbum Ranchero' in 2007. In 2009 Pepe asked his fans not to buy his albums from the company (Musart) they were only copies and had no beneficial.
As a businessman
Like a businessman and Artist that is independent he has his own record label (Equinoccio Records) and studio with the highest technology in Latin America. His vision like artist has taken him to the movement of fashion. In 2009 he took out his own fashion line called "Pepe Aguilar Línea de Calzado", debut made by him for men and women.To celebrate this and share yet another aspect of his life with his fans, launching his Pepe Aguilar Signature Collection through WSS Warehouse Shoe Sale retailer in the United States. In addition, his dream of helping his native Mexico in some way has given way to an eco-friendly agricultural project in which Aguilar will strengthen and promote the organic production of crops in communities in Zacatecas, utilizing traditional or technology that will have a positive impact on the environment.
Personal life
Pepe Aguilar was born into a famous family. His father, Antonio Aguilar, was an iconic ranchera singer who sold over 25 million records and is credited with being one of the pioneers in bringing ranchera and mariachi culture to international audiences. His mother Flor Silvestre, is also an iconic ranchera singer and was one of the leading ladies in what is considered the golden era of Mexican cinema. He is the nephew of singers La Prieta Linda and Mary Jiménez, his mother's younger sisters. He has four siblings: Dalia Inés, Francisco Rubiales, Marcela Rubiales, and Antonio Aguilar, hijo. He married Aneliz Aguilar Alvarez, who at one point was kidnapped along with his brother and held for ransom. He has four children Emiliano Aguilar, Aneliz Aguilar, Leonardo Aguilar, and Angela Aguilar. They are also singers like their father.
Discography
Pepe Aguilar Con Tambora (1991)
Pepe Aguilar Con Tambora {Cautiva Y Triste} (1991)
Pepe Aguilar Con Tambora {14 Años 9 Meses} (1992)
Recuerdame Bonito (1992)
Chiquilla Bonita (1993)
Que Bueno (1994)
Por Mujeres Como Tu (1998)
Por El Amor De Siempre (1998)
Por Una Mujer Bonita (1999)
Lo Grande De Los Grandes (2000)
Exitos con Tambora (2001)
Lo Grande de los Grandes (2001)
Lo Mejor de Nosotros (2001)
Con Orgullo por Herencia (2002)
Y Tenerte Otra Vez (2003)
No Soy de Nadie (2004)
Historias de Mi Tierra (2005)
Enamorado (2006)
Puros Boleros (2006)
Pepe Aguilar Live (2007)
Enamorado (Fan Edition) (2007)
100% Mexicano (2007)
100% Mexicano Edición Mariachi (2007)
Homenaje (2008)
Bicentenario (2010)
Negociaré Con La Pena EP (2011)
Más de un Camino EP (2012)
Lastima que sean ajenas (2013)
No Lo Había Dicho (2016)
Awards and nominations
Grammy Awards
Latin Grammy Awards
References
Pepe Aguilar Wikipedia
(Text) CC BY-SA