Spouse

Tina Carter (m. 1971)







Children

Natasha Beck, Tatiana Beck, Talia Beck, Tara James Beck

Movies




Similar People

Susan Swift, John Houseman, Charles Jarrott, Moses Gunn, Marie‑France Pisier
Dallas behind the scenes 7th season ken kercheval audrey landers john beck
John Beck (born January 28, 1943) is an American actor and was reared in Joliet, Illinois. He has been married to Tina Carter since April 24, 1971. They have four children. He became known for his role of Mark Graison in CBS's Dallas during the middle 1980s. He often portrayed hard-ball businessmen.
Contents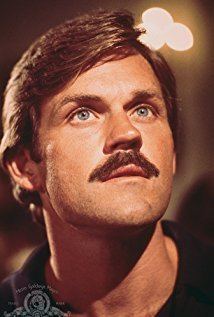 Early career (1964–76)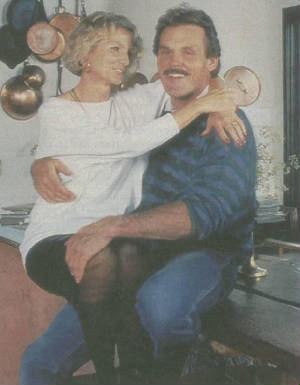 Beck grew up in Chicago. His childhood ambition was to become a veterinarian. However, following his performance in a school play at the age of sixteen, which he had been asked to take part in as a means of overcoming profound shyness, his tutors encouraged him to try to get into drama school. He moved to California in 1962 at the age of nineteen and made his living by appearing in television commercials. In 1963/1964, he attended Joliet Junior College and was in an acting class. A year later, he made his first television appearance as an actor in his own right in a 1965 episode of NBC's I Dream of Jeannie (entitled 'Russian Roulette') at the age of twenty-one. Beck had a regular supporting role as Ketcham in the weekly Nichols (TV series) also known as James Garner as Nichols which ran for one season on NBC from 1971 to 1972. His numerous credits as a supporting actor over the years include guest slots in such series as Death Valley Days, Diagnosis: Murder, Dan August, Baywatch (Beck was a good friend of Baywatch star David Hasselhoff during the 1980s), Tales from the Crypt, Bonanza, Gunsmoke, Mod Squad, Mission: Impossible, Hawaii Five-O and Matlock, among numerous others.
Already a household name in the United States by this point, Beck first came to the attention of international audiences in 1973 when he played an underground leader named Erno who leads a revolt against a fascist government in the Woody Allen sci-fi comedy Sleeper. That same year, he appeared as "John W. Poe" in the Sam Peckinpah western Pat Garrett and Billy the Kid, and in 1975, he appeared opposite James Caan as "Moonpie" in the original Rollerball.
Commercial peak (1977–86)
In the film The Other Side of Midnight in 1977, Beck played the male lead. A year later, Beck starred in an adaptation of H. G. Wells's The Time Machine (with future Three's Company actress Priscilla Barnes), and appeared in the TV miniseries Wheels. He appeared as Dorian Blake in 1985's Peyton Place: The Next Generation, a proposed revival of 1960s nighttime drama Peyton Place. Both productions aired on NBC in the United States.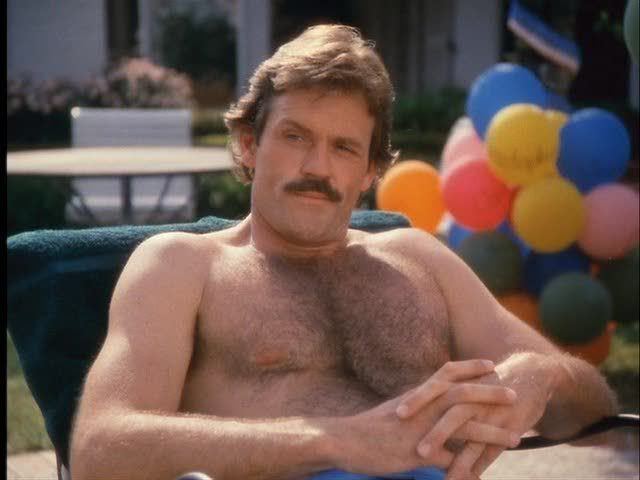 After over fifteen years of being cast in supporting roles and bit-parts in various American drama and comedy series and low-budget films, he finally landed his first major starring role playing Sam Curtis in the early 1980s television soap opera Flamingo Road, followed by the role of Mark Graison on Dallas (his best-known role) from 1983 to 1986. Although his character was killed off in 1984, he later returned after having faked his death to seek an alternative cure for a disease from which he was suffering. However, in 1986, former star Patrick Duffy was asked to return to Dallas. To accommodate this, the producers made the entire 1985-86 season a dream of Pamela Ewing (Victoria Principal). As a result, Beck's character was written out of the show as if he had never actually returned from the dead.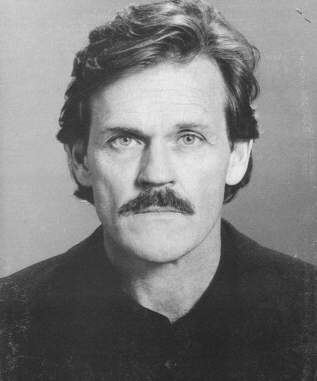 His other credits as a leading performer include Santa Barbara and, more recently, a recurring role in Walker: Texas Ranger.
Recent career (1989–present)
The 1990s saw Beck turn to voice acting for the first time in his career when he provided the voice of the Punisher in three episodes of Spider-Man: The Animated Series, although to date this remains the only role as a voice actor in his career. Beck also guest-starred as the character Raymond Boone in the Star Trek: Deep Space Nine extended episode "Tribunal" in 1994. A year later, he appeared in the film Black Day Blue Night. His increasingly hectic workload between the early 1970s and the mid-1990s wore Beck down to the extent that after leaving the Walker: Texas Ranger series in 1997, he began to wind down his acting schedule due to "exhaustion".
Outside of acting
Beck was a proficient boxer in the 1970s and won several amateur titles, most notably the heavyweight 'Golden Gloves' of Chicago in 1973. Also a one-time champion roller-skater, he was able to perform many of his own stunts in the film Rollerball without the need for a stunt double.
Filmography
Actor
2009
Mesmerize Me (Short)
as
Lawrence
2005
Crash Landing
as
General McClaren
2003
Timecop: The Berlin Decision (Video)
as
O'Rourke
2003
Hunter (TV Series)
as
Ted Granger
- Dead Heat (2003) - Ted Granger
2001
Passions (TV Series)
as
Bruce
2002
Project Viper (TV Movie)
as
Simpkins
2001
The Invisible Man (TV Series)
as
Mason Fawkes / Forrester Purdue
- Father Figure (2001) - Mason Fawkes / Forrester Purdue
2001
Arli$$ (TV Series)
- Question of Character (2001)
2001
Crash Point Zero
as
Dr. Maurice Hunter
2000
Militia
as
Dep. Dir. Anderson
1996
Walker, Texas Ranger (TV Series)
as
Jake Foley / Max Elson / Sergeant Lou Ross
- Showdown at Casa Diablo: Part 1 (2000) - Jake Foley
- Rainbow's End (1997) - Max Elson
- The Brotherhood (1996) - Sergeant Lou Ross
2000
The Alternate
as
President Fallbrook
2000
Martial Law (TV Series)
as
Martin Deveaux
- Deathfist Five: MCU (2000) - Martin Deveaux
2000
Chain of Command
as
General Peterson (uncredited)
1999
Air America (TV Series)
as
Al Craven
- Old Gold (1999) - Al Craven
1998
Soldier of Fortune, Inc. (TV Series)
as
Commander Keever
- Tight Spot (1998) - Commander Keever
1997
Steel Chariots (TV Movie)
as
Dale Tucker
1995
Spider-Man: The Animated Series (TV Series)
as
Punisher / Frank Castle
- Partners in Danger Chapter 8: The Return of the Green Goblin (1997) - Punisher / Frank Castle (voice)
- Neogenic Nightmare Chapter 8: Duel of the Hunters (1995) - Punisher / Frank Castle (voice)
- Neogenic Nightmare Chapter 7: Enter the Punisher (1995) - Punisher / Frank Castle (voice)
1996
Time Well Spent (TV Movie)
1995
Black Day Blue Night
as
Chief Morris Reed
1995
A Place to Grow
as
Paul Shuler
1995
Silk Stalkings (TV Series)
as
Dr. Everett Carmichael
- Family Affairs (1995) - Dr. Everett Carmichael
1995
Touched by an Angel (TV Series)
as
Capt. Meyers
- Trust (1995) - Capt. Meyers
1995
Suspect Device (TV Movie)
as
CIA Director
1995
Hart to Hart: Secrets of the Hart (TV Movie)
as
Jeremy
1995
Models Inc. (TV Series)
as
Lyle Edwards
- Really Big Problems (1995) - Lyle Edwards
- Bring the Family (1995) - Lyle Edwards
1994
Last Time Out
as
Joe Dolan
1994
Star Trek: Deep Space Nine (TV Series)
as
Boone
- Tribunal (1994) - Boone
1986
Matlock (TV Series)
as
Paul Cox / Brad Bingham
- The Idol (1994) - Paul Cox
- The Seduction (1986) - Brad Bingham
1994
Thunder in Paradise (TV Series)
as
Captain Fitch
- Gettysburg Change of Address (1994) - Captain Fitch
1994
Honor Thy Father and Mother: The True Story of the Menendez Murders (TV Movie)
as
Det. Les Zoeller
1994
Baywatch (TV Series)
as
Buzz Buchannon
- Coronado del Soul: Part 2 (1994) - Buzz Buchannon
- Coronado del Soul: Part 1 (1994) - Buzz Buchannon
1993
Trade Winds (TV Mini Series)
as
Robert Philips
- Episode #1.2 (1993) - Robert Philips
- Episode #1.3 (1993) - Robert Philips
- Episode #1.1 (1993) - Robert Philips
1993
Diagnosis Murder (TV Series)
as
LAPD Detective Eugene Vickers / Det. Eugene Vickers
- Vanishing Act: Part 2 (1993) - LAPD Detective Eugene Vickers
- Vanishing Act: Part 1 (1993) - Det. Eugene Vickers
1993
Renegade (TV Series)
as
Roger Perry
- Wheel Man (1993) - Roger Perry
1992
Dark Justice (TV Series)
- Shrink (1992)
1991
Santa Barbara (TV Series)
as
David Raymond
1991
A Climate for Killing
as
Kyle Shipp
1985
Murder, She Wrote (TV Series)
as
Ben Olston / Web McCord
- Thursday's Child (1991) - Ben Olston
- Sudden Death (1985) - Web McCord
1990
In the Cold of the Night
as
Rudy
1986
Hunter (TV Series)
as
Michael Hayworth / Neil Jordan
- Blind Ambition (1990) - Michael Hayworth
- The Castro Connection (1986) - Neil Jordan
1989
Paradise (TV Series)
as
Matthew Grady
- Dangerous Cargo (1990) - Matthew Grady
- Squaring Off (1989) - Matthew Grady
- Hard Choices (1989) - Matthew Grady
1990
Midnight Caller (TV Series)
as
Rupert Hill
- Based on a True Story (1990) - Rupert Hill
1989
Fire and Rain (TV Movie)
as
Captain Edward Conners
1989
The Twilight Zone (TV Series)
as
Maj. Alex McAndrews
- The Wall (1989) - Maj. Alex McAndrews
1988
Perry Mason: The Case of the Lady in the Lake (TV Movie)
as
Doug Vickers
1987
Deadly Illusion
as
Alex Burton
1987
Magnum, P.I. (TV Series)
as
Edward T. Durant
- Limbo (1987) - Edward T. Durant
1985
Hotel (TV Series)
as
Carter / Tom Sherman
- Shadow Play (1986) - Carter
- Sleeping Dogs (1985) - Tom Sherman
1986
Crazy Dan (TV Movie)
as
Dan Gatlin
1983
Dallas (TV Series)
as
Mark Graison
- Blast from the Past (1986) - Mark Graison
- Hello- Goodbye- Hello (1986) - Mark Graison
- Thrice in a Lifetime (1986) - Mark Graison
- Serendipity (1986) - Mark Graison
- J.R. Rising (1986) - Mark Graison
- Nothing's Ever Perfect (1986) - Mark Graison
- Just Desserts (1986) - Mark Graison
- Masquerade (1986) - Mark Graison
- Sitting Ducks (1986) - Mark Graison
- Overture (1986) - Mark Graison
- Dire Straits (1986) - Mark Graison
- Missing (1986) - Mark Graison
- Shadow Games (1986) - Mark Graison
- Blame It on Bogota (1986) - Mark Graison
- The Deadly Game (1986) - Mark Graison
- Twenty-Four Hours (1986) - Mark Graison
- The Missing Link (1986) - Mark Graison
- Curiosity Killed the Cat (1985) - Mark Graison
- Goodbye, Farewell and Amen (1985) - Mark Graison
- En Passant (1985) - Mark Graison
- The Prize (1985) - Mark Graison
- Suffer the Little Children (1985) - Mark Graison
- Close Encounters (1985) - Mark Graison
- Quandary (1985) - Mark Graison
- The Wind of Change (1985) - Mark Graison
- Mothers (1985) - Mark Graison
- Saving Grace (1985) - Mark Graison
- Resurrection (1985) - Mark Graison
- Love Stories (1984) - Mark Graison
- Turning Point (1984) - Mark Graison
- Blow Up (1984) - Mark Graison
- Strange Alliance (1984) - Mark Graison
- The Unexpected (1984) - Mark Graison
- Fools Rush In (1984) - Mark Graison
- When the Bough Breaks (1984) - Mark Graison
- Where Is Poppa? (1984) - Mark Graison
- Twelve Mile Limit (1984) - Mark Graison
- Eye of the Beholder (1984) - Mark Graison
- Some Do- Some Don't (1984) - Mark Graison
- Offshore Crude (1984) - Mark Graison
- Peter's Principle (1984) - Mark Graison
- Past Imperfect (1983) - Mark Graison
- Barbecue Four (1983) - Mark Graison
- To Catch a Sly (1983) - Mark Graison
- The Buck Stops Here (1983) - Mark Graison
- Morning After (1983) - Mark Graison
- The Oil Baron's Ball (1983) - Mark Graison
- Ray's Trial (1983) - Mark Graison
- Check and Mate (1983) - Mark Graison
- The Quality of Mercy (1983) - Mark Graison
- My Brother's Keeper (1983) - Mark Graison
- The Letter (1983) - Mark Graison
- The Long Goodbye (1983) - Mark Graison
- The Road Back (1983) - Mark Graison
- Ewing Inferno (1983) - Mark Graison
- Penultimate (1983) - Mark Graison
- Tangled Web (1983) - Mark Graison
- Cuba Libre (1983) - Mark Graison
- Hell Hath No Fury (1983) - Mark Graison
- The Sting (1983) - Mark Graison
- Caribbean Connection (1983) - Mark Graison
- Brothers and Sisters (1983) - Mark Graison
- Legacy (1983) - Mark Graison
- Requiem (1983) - Mark Graison
- A Ewing Is a Ewing (1983) - Mark Graison
- The Reckoning (1983) - Mark Graison
- The Ewing Blues (1983) - Mark Graison
1985
Peyton Place: The Next Generation (TV Movie)
as
Dorian Blake
1985
Half Nelson (TV Series)
as
Crane
- Malibu Colony (1985) - Crane
1985
Scarecrow and Mrs. King (TV Series)
as
Peter Brackin
- Burn Out (1985) - Peter Brackin
1985
The Love Boat (TV Series)
as
Stuart Mills
- Charmed, I'm Sure/Ashes to Ashes/No Dad of Mine (1985) - Stuart Mills
1984
Finder of Lost Loves (TV Series)
as
Ray Powell
- Portraits (1984) - Ray Powell
1984
Cover Up (TV Series)
as
Louis Upton
- Golden Opportunity (1984) - Louis Upton
1984
Partners in Crime (TV Series)
as
Eric Leggett
- Pilot (1984) - Eric Leggett
1983
For Love and Honor (TV Series)
as
Lt. Frank Logan
- Old Friends (1983) - Lt. Frank Logan
1983
Fantasy Island (TV Series)
as
Jim Danning
- Operation Breakout/Candy Kisses (1983) - Jim Danning
1982
Matt Houston (TV Series)
as
Dandy Randy Haines
- Killing Isn't Everything (1982) - Dandy Randy Haines
1980
Flamingo Road (TV Series)
as
Sam Curtis
- Murder, They Said (1982) - Sam Curtis
- The Harder They Fall (1982) - Sam Curtis
- An Eye for an Eye (1982) - Sam Curtis
- The Bad and the Beautiful (1982) - Sam Curtis
- The High and the Mighty (1982) - Sam Curtis
- No Dice (1982) - Sam Curtis
- Sins of the Father (1982) - Sam Curtis
- The Dedication (1982) - Sam Curtis
- Double Exposure (1982) - Sam Curtis
- Chance of a Lifetime (1982) - Sam Curtis
- The Explosion (1982) - Sam Curtis
- To Catch a Thief (1982) - Sam Curtis
- Heatwave (1982) - Sam Curtis
- Strange Bedfellows (1982) - Sam Curtis
- Old Friends (1982) - Sam Curtis
- The Little Foxes (1981) - Sam Curtis
- The Powers That Be (1981) - Sam Curtis
- The Stranger (1981) - Sam Curtis
- The Intruder (1981) - Sam Curtis
- The Substitute (1981) - Sam Curtis
- The Victim (1981) - Sam Curtis
- The Arrangement (1981) - Sam Curtis
- Bad Chemistry (1981) - Sam Curtis
- Hurricane (1981) - Sam Curtis
- Hell Hath No Fury (1981) - Sam Curtis
- They Drive by Night (1981) - Sam Curtis
- Secrets (1981) - Sam Curtis
- Bad Girl (1981) - Sam Curtis
- Trapped (1981) - Sam Curtis
- Jealous Wife (1981) - Sam Curtis
- The Election (1981) - Sam Curtis
- The Fish Fry (1981) - Sam Curtis
- A Mother's Revenge (1981) - Sam Curtis
- The Titus Tapes (1981) - Sam Curtis
- Illicit Weekend (1981) - Sam Curtis
- The Hostages: Part 2 (1981) - Sam Curtis
- The Hostages: Part 1 (1981) - Sam Curtis
- Pilot (1980) - Sam Curtis
1981
Tales of the Unexpected (TV Series)
as
Jack
- A Glowing Future (1981) - Jack
1980
Gridlock (TV Movie)
as
Buzz Gregory
1979
Buffalo Soldiers (TV Movie)
as
Col. Frank 'Buckshot' O'Connor
1979
Time Express (TV Series)
as
Roy Culper
- Rodeo/Cop (1979) - Roy Culper
1979
How the West Was Won (TV Series)
as
Clay Wesley
- The Scavengers (1979) - Clay Wesley
1978
Greatest Heroes of the Bible (TV Series)
as
Samson
- Samson and Delilah (1978) - Samson
1978
The Time Machine (TV Movie)
as
Neil Perry
1978
What Really Happened to the Class of '65? (TV Series)
as
Dr. Tanner
- Reunion in Terror (1978) - Dr. Tanner
1978
Wheels (TV Mini Series)
as
Peter Flodenhale
- Episode #1.1 (1978) - Peter Flodenhale
1977
The Other Side of Midnight
as
Larry Douglas
1977
Audrey Rose
as
Bill Templeton
1976
The Call of the Wild (TV Movie)
as
John Thornton
1975
Three for the Road (TV Series)
as
Rick Sadler
- Pilot (1975) - Rick Sadler
1970
Gunsmoke (TV Series)
as
Mitch Hansen / Moody Fowler / Albert Vail
- The Busters (1975) - Mitch Hansen
- The Tycoon (1971) - Moody Fowler
- Kiowa (1970) - Albert Vail
1975
Attack on Terror: The FBI vs. the Ku Klux Klan (TV Movie)
as
Rev. George Greg
1974
The Law (TV Movie)
as
Gene Carey
1974
Only God Knows
as
Reverend Philip Norman
1974
Nightmare Honeymoon
as
Lee
1974
Nourish the Beast (TV Movie)
as
Bruno
1974
Sidekicks (TV Movie)
as
Luke
1974
Hawaii Five-O (TV Series)
as
Walter Stark
- Nightmare in Blue (1974) - Walter Stark
1973
Pat Garrett & Billy the Kid
as
Poe
1971
Nichols (TV Series)
as
Ketcham / Orv
- Bertha (1972) - Ketcham
- All in the Family (1972) - Ketcham
- Wonder Fizz Flies Again (1972) - Ketcham / Orv
- Man's Best Enemy (1972) - Ketcham
- Fight of the Century (1972) - Ketcham
- About Jesse James (1972) - Ketcham
- Wings of an Angel (1972) - Orv
- Sleight of Hand (1972) - Ketcham
- The Unholy Alliance (1972) - Ketcham
- Zachariah (1972) - Ketcham
- Eddie Joe (1972) - Ketcham
- The Marrying Fool (1971) - Ketcham
- Where Did Everybody Go? (1971) - Ketcham
- Away the Rolling River (1971) - Ketcham
- The One Eyed Mule's Time Has Come (1971) - Ketcham
- Ketcham Power (1971) - Ketcham
- Peanuts and Crackerjacks (1971) - Ketcham
- The Specialists (1971) - Ketcham
- Deer Crossing (1971) - Ketcham
- Gulley vs. Hansen (1971) - Ketcham
- Paper Badge (1971) - Ketcham
- The Indian Giver (1971) - Ketcham
- The Siege (1971) - Ketcham
- Pilot (1971) - Ketcham
1971
Lock, Stock and Barrel (TV Movie)
as
Micah Brucker
1971
Dan August (TV Series)
as
Steve Phipps
- The Assassin (1971) - Steve Phipps
1971
Mrs. Pollifax-Spy
as
Lulash
1971
The Young Lawyers (TV Series)
as
Mark Bradbury
- The Bradbury War (1971) - Mark Bradbury
1971
Mission: Impossible (TV Series)
as
John Hecker
- The Missile (1971) - John Hecker
1969
Bonanza (TV Series)
as
Luke Baldwin / Walt Nagel
- What Are Pardners For? (1970) - Luke Baldwin
- The Medal (1969) - Walt Nagel
1970
Lancer (TV Series)
as
Chad Lancer / Chad Buford
- Dream of Falcons (1970) - Chad Lancer
- Chad (1970) - Chad Buford
1969
The Silent Gun (TV Movie)
as
Billy Reed
1969
Love, American Style (TV Series)
as
Howard Stone (segment "Love and the Roommate")
- Love and the Burglar/Love and the Roommate/Love and the Wild Party (1969) - Howard Stone (segment "Love and the Roommate")
1969
The F.B.I. (TV Series)
as
Harvey Windsor
- Boomerang (1969) - Harvey Windsor
1969
Mannix (TV Series)
as
Jerry Boyes
- Color Her Missing (1969) - Jerry Boyes
1969
Mod Squad (TV Series)
as
Bill
- A Seat by the Window (1969) - Bill
1969
Death Valley Days (TV Series)
as
Sandy Peters
- Solomon's Glory (1969) - Sandy Peters
1968
Three in the Attic
as
Jake
1968
The Outcasts (TV Series)
as
Jesse
- A Ride to Vengeance (1968) - Jesse
1967
A Good Time with a Bad Girl
as
Cowboy (uncredited)
1966
Days of Our Lives (TV Series)
as
Sam Wilson
- Episode #1.137 (1966) - Sam Wilson
1966
Hank (TV Series)
as
Noogy Winkler
- The Ten Letterman (1966) - Noogy Winkler
1965
I Dream of Jeannie (TV Series)
as
Sergeant
- Russian Roulette (1965) - Sergeant
Soundtrack
1976
The Big Bus (performer: "99 Bottles of Beer on the Wall" - uncredited)
Self
2000
Return to the Arena: The Making of 'Rollerball' (Video short documentary)
as
Self
1983
Battle of the Network Stars XIV (TV Special)
as
Self - CBS Team
1982
The Merv Griffin Show (TV Series)
as
Self - Guest
- Episode dated 19 April 1982 (1982) - Self - Guest
1980
Battle of the Network Stars IX (TV Special)
as
Self - NBC Team
Archive Footage
2004
Dallas Reunion: Return to Southfork (TV Movie documentary)
as
Mark Graison (uncredited)
References
John Beck (actor) Wikipedia
(Text) CC BY-SA