Spouse

Ted Monte (m. 2003)








Born

1953 or 1954 (age 68–69),

Fort Dix, New Jersey, U.S.

Movies and TV shows




Similar People

Years active

1973–present

Known for

Three's Company, Jane the Virgin
Priscilla Barnes An American Hollywood Actress | Biography | PIxell Studios
Priscilla Barnes (born December 7, 1955) is an American actress, who may be best known in her role as Terri Alden on Three's Company, the permanent replacement for Suzanne Somers. She subsequently made appearances in films such as A Vacation in Hell, Licence to Kill, Mallrats, The Devil's Rejects, and the television series Jane the Virgin.
Contents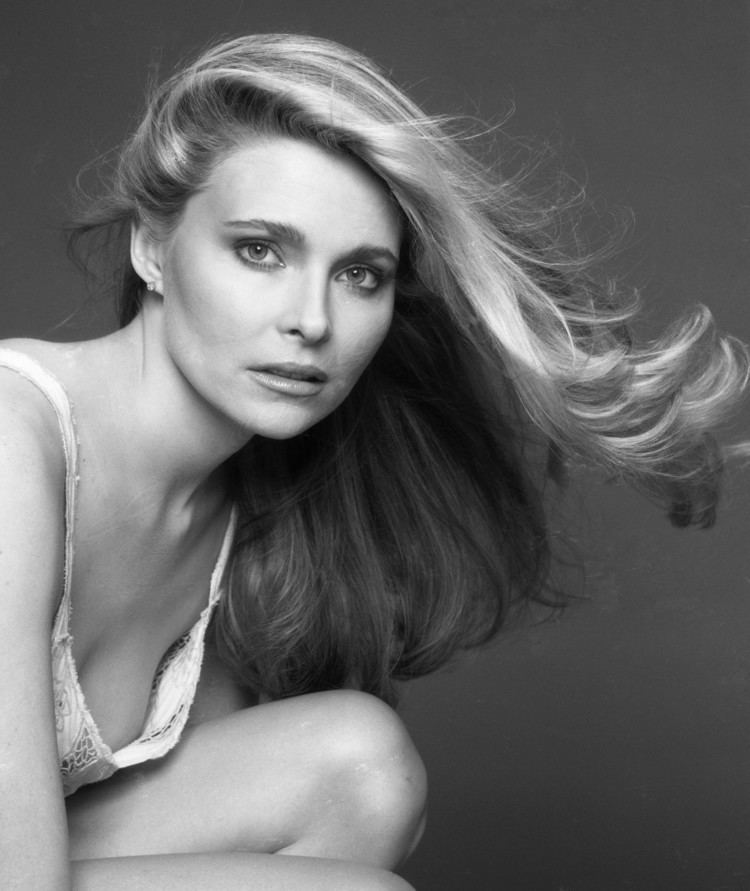 This day in jersey dec 7 priscilla barnes born uss new jersey launched
Early life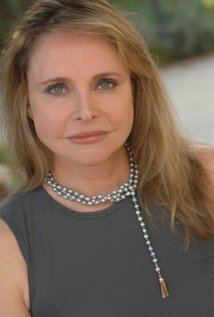 Barnes was born in Fort Dix, New Jersey, the third of four children of a father who was a major in the United States Air Force and her mother a homemaker. Her childhood was marked by a series of moves across various military bases in the United States before her family settled in Lancaster, California. After graduating from Antelope Valley High School at age 17, she relocated to San Diego, working as a waitress and a dancer.
Early career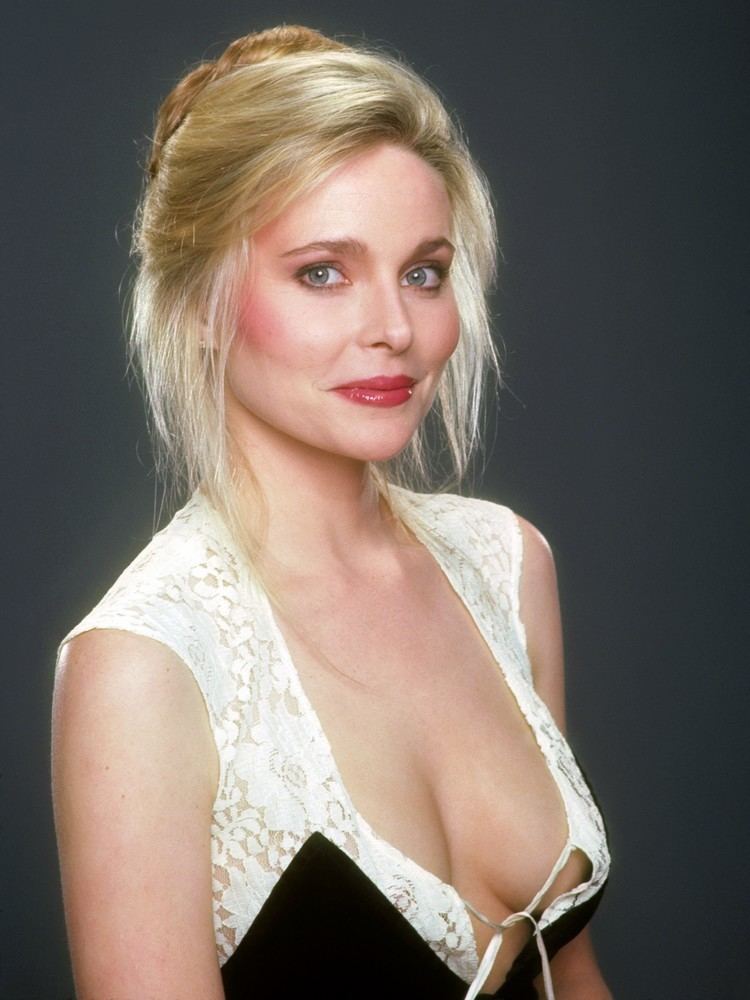 Barnes' first break came when Bob Hope saw her in a local fashion show and invited her to join his troupe for a 1973 performance at Walter Reed Army Medical Center in Washington, D.C. She subsequently moved to Los Angeles to attempt a career in show business in earnest. She appeared as an Amazon in The New Original Wonder Woman alongside Lynda Carter as the title character. Her second break came at 19 when she met Peter Falk at Pips. Six months later he gave her a one-line part in an episode of Columbo, which led to a series of bit parts in films like The Seniors (1978) and Delta Fox (1979).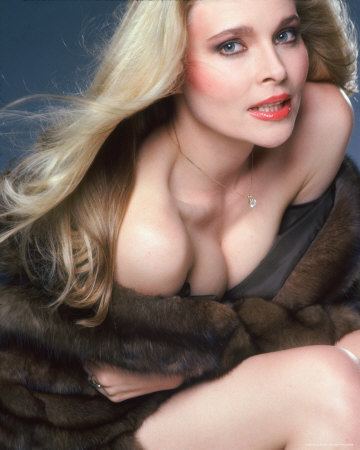 While working as a hostess at a Hollywood nightclub, Barnes posed nude for the "Pet of the Month" photo layout in the March 1976 issue of Penthouse magazine under the pseudonym Joann Witty. Penthouse later wanted to republish the photos under Barnes' real name in 1982 after she had become famous in Three's Company. The dispute ended up in court, as Penthouse wanted a judge to rule on the legality of publishing the pictures using her real name. At issue was a handwritten addendum to the standard model release contract that all models sign. When Penthouse lost the initial case, they appealed to the 9th Circuit Court of Appeals. The appeal court mostly sided with Barnes and ruled that the handwritten addendum was legally binding and that Penthouse could not republish the photos using her real name.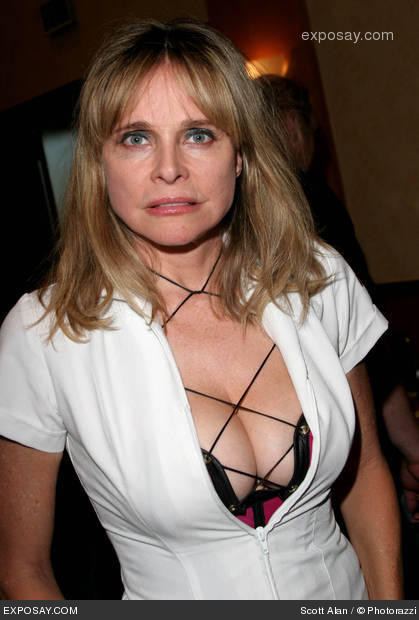 In 1976, she began studying acting with coach Sal Dano, whose students included Tom Selleck, Robert Hays and Catherine Bach. In 1978, she starred in a TV series, The American Girls, which was canceled after seven weeks. Subsequent parts include the horror film Tintorera, and such television series as Starsky and Hutch, Kojak, The Rockford Files, The Love Boat, the 1978 TV version of The Time Machine and the 1979 television film A Vacation In Hell. In 1980, Barnes landed a supporting role in Sunday Lovers.
Three's Company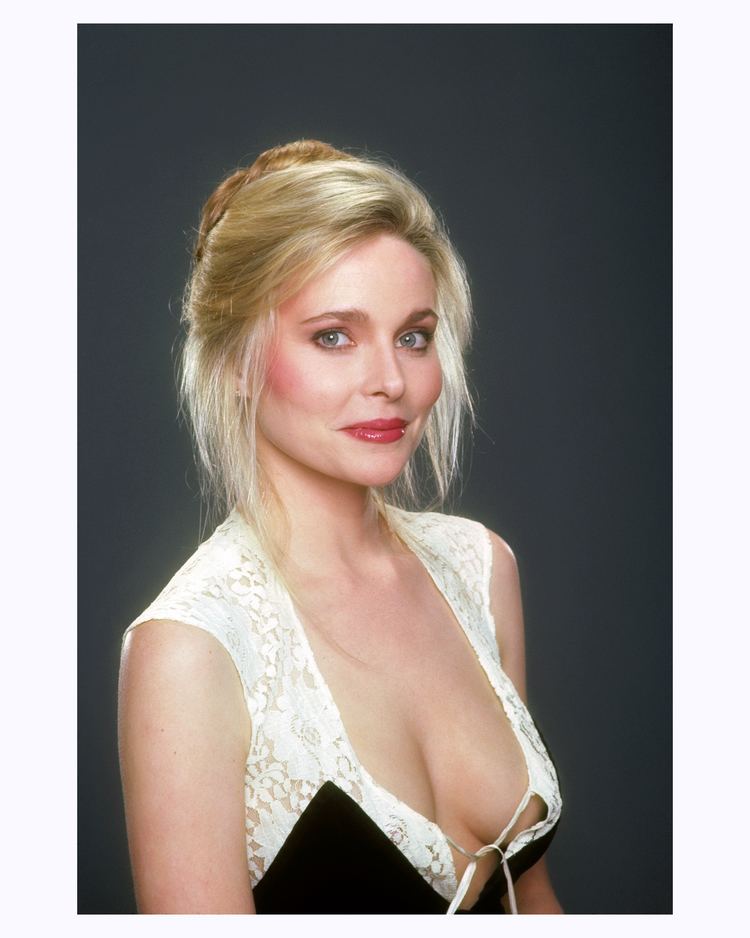 In 1981, Barnes was cast as Terri Alden on Three's Company after Jenilee Harrison served as interim replacement to Suzanne Somers, who had left the series as a result of contractual dispute with producers. The part, which is Barnes' most notable role, brought her instant public recognition. In the 1998 TV program E! True Hollywood Story, Barnes called Three's Company the "three worst years" of her life. Barnes revealed that after shooting a couple of episodes of the show, she felt "uncomfortable" on the set and asked, unsuccessfully, to be released from her contract. She remained friends with co-stars Joyce DeWitt and Richard Kline; they made public appearances together. Barnes was portrayed by actress Anne Ross in the 2003 television movie Behind the Camera: The Unauthorized Story of Three's Company.
Later career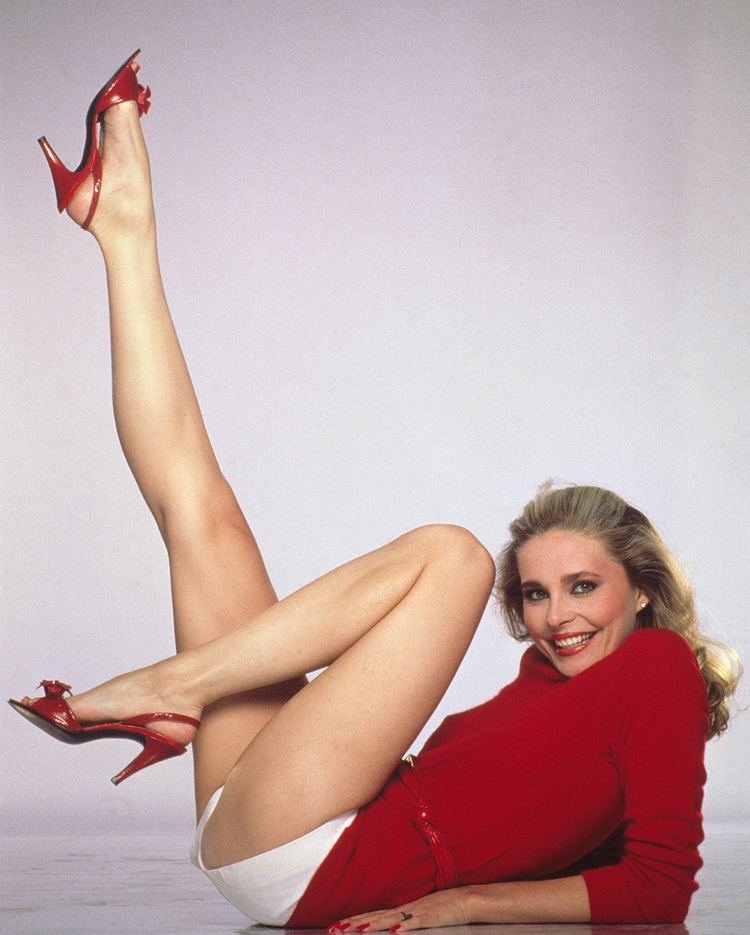 In 1982, Barnes starred in Aaron Spelling's The Wild Women of Chastity Gulch. After Three's Company was cancelled by ABC in 1984, Barnes appeared in the 1989 James Bond film Licence to Kill as Della Churchill, the underwater sci-fi/action thriller Lords of the Deep (1989), Traxx (1988) with Shadoe Stevens, and in NBC's Perry Mason and the Case of the Reckless Romeo (1993), with Raymond Burr as Perry Mason. Her 1990s feature film appearances include Stepfather III (1992), Mallrats (1995), The Crossing Guard (1995), and Mumford (1999).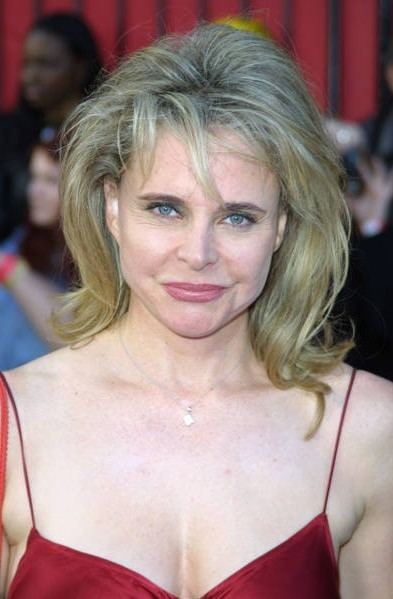 Her 2000s work includes The Devil's Rejects (2005), Thr3e (2006), The Visitation (2006), and American Cowslip (2009). In 2012, she co-starred as "Vicey Hatfield" in Hatfields and McCoys: Bad Blood. In 2013, she appeared in Disaster Wars: Earthquake vs Tsunami. Barnes appeared in a Hallmark Channel original movie called Elevator Girl, and appeared in 2014 in the recurring role of "Magda" on the CW series Jane the Virgin (2014).
Personal life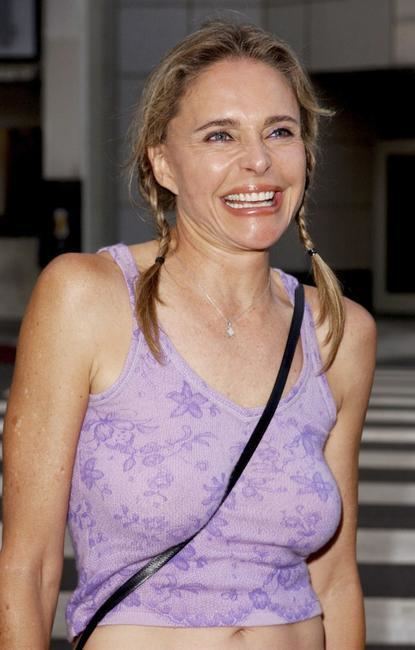 Barnes has been married to actor Ted Monte since 2003.
Filmography
Actress
2022
Un plan simple (Short)
as
Pam
2020
Extraction (TV Series)
as
Veronica
2020
Hot for My Name (TV Movie)
as
Esther's Grandma
2019
TMI Hollywood (TV Series)
as
Various-Host
- Priscilla Barnes Hosts TMI Hollywood (2019) - Various-Host
2014
Jane the Virgin (TV Series)
as
Magda
- Chapter One-Hundred (2019) - Magda
- Chapter Ninety-Seven (2019) - Magda
- Chapter Ninety-Six (2019) - Magda
- Chapter Ninety-Five (2019) - Magda
- Chapter Eighty-Five (2019) - Magda
- Chapter Eighty-One (2018) - Magda
- Chapter Eighty (2018) - Magda
- Chapter Seventy-Nine (2018) - Magda
- Chapter Seventy-One (2017) - Magda
- Chapter Seventy (2017) - Magda
- Chapter Sixty-Nine (2017) - Magda
- Chapter Sixty-Eight (2017) - Magda
- Chapter Sixty-Seven (2017) - Magda
- Chapter Sixty-Six (2017) - Magda
- Chapter Forty-Six (2016) - Magda
- Chapter Forty-Five (2016) - Magda
- Chapter Forty-Three (2016) - Magda
- Chapter Forty (2016) - Magda
- Chapter Thirty-Eight (2016) - Magda
- Chapter Thirty-Three (2016) - Magda
- Chapter Thirty-One (2016) - Magda
- Chapter Thirty (2015) - Magda
- Chapter Twenty-Nine (2015) - Magda
- Chapter Twenty-Eight (2015) - Magda
- Chapter Twenty-Seven (2015) - Magda
- Chapter Twenty-Five (2015) - Magda
- Chapter Twenty-Three (2015) - Magda
- Chapter Twenty-Two (2015) - Magda
- Chapter Twenty-One (2015) - Magda
- Chapter Twenty (2015) - Magda
- Chapter Nineteen (2015) - Magda
- Chapter Twelve (2015) - Magda
- Chapter Eleven (2015) - Magda
- Chapter Ten (2015) - Magda
- Chapter Nine (2014) - Magda
- Chapter Eight (2014) - Magda
- Chapter Seven (2014) - Magda
- Chapter Six (2014) - Magda
- Chapter Five (2014) - Magda
- Chapter Two (2014) - Magda
- Chapter One (2014) - Magda
2018
JAMIE (Short)
as
Dr. Danvers
2015
Break a Hip (TV Series short)
as
Sabina Kleinfelter / Sabina Klinefelter
- The Show (2018) - Sabina Kleinfelter
- The Class (2015) - Sabina Klinefelter
2017
Cory Comes to Christmas (Short)
as
Mom
2017
Minutes (TV Mini Series)
as
Ms. Marshall
- Cory Comes to Christmas (2017) - Ms. Marshall
2015
NCIS (TV Series)
as
Mrs. Skalbe
- Lockdown (2015) - Mrs. Skalbe
2015
Jonny's Sweet Revenge
as
'Stonewall' Rosie Callahan
2014
Helen Alone
as
Mrs. Straub
2013
Fat Planet
as
Jill Strong
2013
Disaster Wars: Earthquake vs. Tsunami
as
Vice President Taylor
2013
88 Miles to Moscow (Short)
as
Mom
2012
Low Lifes (TV Movie)
as
Mary
2012
Hatfields and McCoys: Bad Blood
as
Vicey Hatfield
2011
The A Plate
as
Candice Stevens
2010
Kid Racer (Video)
as
Buddy
2010
Elevator Girl (TV Movie)
as
Elaine Schuster
2009
American Cowslip
as
Samantha
2008
An American in China
as
Silvia Braddock
2008
Trailer Park of Terror
as
Jean
2007
Ed Gein: The Butcher of Plainfield (Video)
as
Vera 'Momma' Mason
2006
The Visitation
as
Dee Henchle
2005
Heart of the Beholder
as
Miss Olivia
2005
The Devil's Rejects
as
Gloria Sullivan
2005
Sex Sells: The Making of 'Touché'
as
Roxy Free
2004
Unseen Evil 2 (Video)
as
Sheila
2002
She Spies (TV Series)
as
Warden Stoop
- Perilyzed (2002) - Warden Stoop
2002
For the People (TV Series)
as
Patricia Franklin
- Pilot (2002) - Patricia Franklin
2002
The Backlot Murders (Video)
as
Stephanie
2001
Final Payback
as
Sharon Moreno
2001
Any Day Now (TV Series)
- 10 Days? Are You Crazy? (2001)
2000
Alone with a Stranger
as
Claire
2000
The Invisible Man (TV Series)
as
Liz Morgan
- Liberty and Larceny (2000) - Liz Morgan
2000
Good vs Evil (TV Series)
as
Morlock head of dating service
- Love Conquers Evil (2000) - Morlock head of dating service
1999
Hash Brown's
as
Lil Brown
1999
Snoops (TV Series)
as
Priscilla Barnes
- Higher Calling (1999) - Priscilla Barnes
1998
Divorce: A Contemporary Western
as
Chris
1998
The Cowboy and the Movie Star (TV Movie)
as
Marlene Brighton
1997
The Killing Grounds (Video)
as
Della Desordo
1997
Viper (TV Series)
as
Sheila Dunn
- Cold Warriors (1997) - Sheila Dunn
1997
Total Security (TV Series)
as
Diane Richards
- One Wedding and a Funeral (1997) - Diane Richards
1997
Catherine's Grove
as
Sally Willows
1995
The Crossing Guard
as
Verna
1995
Asian Connection: Old Flames (TV Movie)
as
Frankie
1995
Burke's Law (TV Series)
as
Christy Winters
- Who Killed the Toy Maker? (1995) - Christy Winters
1994
Ava's Magical Adventure
as
Sarah
1994
Attack of the 5 Ft. 2 Women (TV Movie)
as
Crystal
1994
Time Trax (TV Series)
as
Veronica Barclay
- Happy Valley (1994) - Veronica Barclay
1994
Erotique
as
Claire (segment "Taboo Parlor")
1992
Dark Justice (TV Series)
- Venus Flytrap (1992)
1992
Talons of the Eagle
as
Cassandra
1992
Body Trouble
as
Vera Vin Rouge
1992
Stepfather 3 (TV Movie)
as
Christine Davis
1992
Perry Mason: The Case of the Reckless Romeo (TV Movie)
as
Brenda Kingsley
1991
The Letters from Moab (TV Movie)
as
Lila
1989
Highway to Heaven (TV Series)
as
Mary Anders / Tawny Turner
- Summer Camp (1989) - Mary Anders / Tawny Turner
1989
Licence to Kill
as
Della Churchill
1989
Lords of the Deep
as
Claire
1988
Traxx
as
Mayor Alexandria Cray
1988
Perfect People (TV Movie)
as
Amy
1987
She's the Sheriff (TV Series)
as
Sheriff Hildy Granger
- Pilot (1987) - Sheriff Hildy Granger
1984
Hotel (TV Series)
as
Donna Shepherd / Elayne Grayson
- Mixed Emotions (1987) - Donna Shepherd
- Final Chapters (1984) - Elayne Grayson
1986
Blacke's Magic (TV Series)
as
Maryanne Thompson
- The Revenge of the Esperanza (1986) - Maryanne Thompson
1985
Murder, She Wrote (TV Series)
as
Vicky Gallegos
- Dead Heat (1985) - Vicky Gallegos
1985
Beyond Reason
as
Leslie Valentine
1978
The Love Boat (TV Series)
as
Helga Bjorsson / Britta Sorenson / Jeanette Arnold
- Scandinavia Cruise: Girl of the Midnight Sun/There'll Be Some Changes Made/Too Many Isaacs/Mr. Smith Goes to Stockholm: Part 2 (1985) - Helga Bjorsson
- Scandinavia Cruise: Girl of the Midnight Sun/There'll Be Some Changes Made/Too Many Isaacs/Mr. Smith Goes to Stockholm: Part 1 (1985) - Helga Bjorsson
- Pride of the Pacific/The Viking's Son/Separate Vacations/The Experiment/Getting to Know You: Part 2 (1982) - Britta Sorenson
- Pride of the Pacific/The Viking's Son/Separate Vacations/The Experiment/Getting to Know You: Part 1 (1982) - Britta Sorenson
- Winner Take Love/The Congressman Was Indiscreet/Isaac's History Lesson (1978) - Jeanette Arnold
1981
Three's Company (TV Series)
as
Terri Alden
- Friends and Lovers: Part 2 (1984) - Terri Alden
- Friends and Lovers: Part 1 (1984) - Terri Alden
- Cupid Works Overtime (1984) - Terri Alden
- The Heiress (1984) - Terri Alden
- Forget Me Not (1984) - Terri Alden
- Jack Takes Off (1984) - Terri Alden
- Jack's Tattoo (1984) - Terri Alden
- Look What I Found (1984) - Terri Alden
- Baby, It's Cold Inside (1984) - Terri Alden
- Itching for Trouble (1984) - Terri Alden
- Janet Shapes Up (1984) - Terri Alden
- The Charming Stranger (1983) - Terri Alden
- Now You See It, Now You Don't (1983) - Terri Alden
- The Odd Couples (1983) - Terri Alden
- Like Father, Like Son (1983) - Terri Alden
- Grandma Jack (1983) - Terri Alden
- Hearing Is Believing (1983) - Terri Alden
- Alias Jack Tripper (1983) - Terri Alden
- Out on a Limb (1983) - Terri Alden
- The Money Machine (1983) - Terri Alden
- She Loves Me, She Loves Me Not (1983) - Terri Alden
- Jack Be Quick (1983) - Terri Alden
- Borrowing Trouble (1983) - Terri Alden
- Navy Blues (1983) - Terri Alden
- Hair Today, Gone Tomorrow (1983) - Terri Alden
- The Apartment (1983) - Terri Alden
- Janet's Little Helper (1983) - Terri Alden
- Jack's Double Date (1983) - Terri Alden
- Jack Goes the Distance (1983) - Terri Alden
- Star Struck (1983) - Terri Alden
- Going to Pot (1983) - Terri Alden
- Bob and Carol and Larry and Terri (1983) - Terri Alden
- Larry's Sister (1983) - Terri Alden
- Breaking Up Is Hard to Do (1983) - Terri Alden
- The Impossible Dream (1982) - Terri Alden
- The Brunch (1982) - Terri Alden
- An Affair to Forget (1982) - Terri Alden
- Cousin, Cuisine (1982) - Terri Alden
- Opening Night (1982) - Terri Alden
- Jack Gets His Own Restaurant (1982) - Terri Alden
- Extra, Extra (1982) - Terri Alden
- Diamond Jack (1982) - Terri Alden
- Jack Goes to the Dentist (1982) - Terri Alden
- A Night Not to Remember (1982) - Terri Alden
- Mate for Each Other (1982) - Terri Alden
- Up in the Air (1982) - Terri Alden
- Janet Wigs Out (1982) - Terri Alden
- And Now, Here's Jack (1982) - Terri Alden
- Paradise Lost (1982) - Terri Alden
- Critic's Choice (1982) - Terri Alden
- Doctor in the House (1982) - Terri Alden
- Jack's 10 (1982) - Terri Alden
- A Friend in Need (1982) - Terri Alden
- Urban Plowboy (1982) - Terri Alden
- Hearts and Flowers (1982) - Terri Alden
- Maid to Order (1982) - Terri Alden
- Oh, Nun (1982) - Terri Alden
- The Matchbreakers (1982) - Terri Alden
- Strangers in the Night (1982) - Terri Alden
- Macho Man (1981) - Terri Alden
- Dates of Wrath (1981) - Terri Alden
- Boy Meets Dummy (1981) - Terri Alden
- Eyewitness Blues (1981) - Terri Alden
- Two Flew Over the Cuckoo's Nest (1981) - Terri Alden
- Lies My Roommate Told Me (1981) - Terri Alden
- Some of That Jazz (1981) - Terri Alden
- Professor Jack (1981) - Terri Alden
- Terri Makes Her Move (1981) - Terri Alden
- Jack Bares All: Part 2 (1981) - Terri Alden
- Jack Bares All: Part 1 (1981) - Terri Alden
1982
The Wild Women of Chastity Gulch (TV Movie)
as
Maggie McCulloch
1981
Scruples (TV Movie)
as
Melanie
1980
Vega$ (TV Series)
as
Pam / Satin
- Love Affair (1980) - Pam / Satin
1980
Sunday Lovers
as
Donna (segment "An Englishman's Home")
1980
Taxi (TV Series)
as
Tawny
- Fantasy Borough: Part 2 (1980) - Tawny
1980
The Last Married Couple in America
as
Helena Dryden
1979
A Vacation in Hell (TV Movie)
as
Denise
1979
Sweepstakes (TV Series)
- Lynn and Grover and Joey (1979)
1978
The American Girls (TV Series)
as
Rebecca Tomkins
- The Reluctant Candidate (1978) - Rebecca Tomkins
- The Phoenix Connection (1978) - Rebecca Tomkins
- A Crash Course in Survival (1978) - Rebecca Tomkins
- Firefly (1978) - Rebecca Tomkins
- Haunting at Chuckwuk Bay (1978) - Rebecca Tomkins
- The Beautiful People Jungle (1978) - Rebecca Tomkins
- The Cancelled Czech (1978) - Rebecca Tomkins
1978
The Time Machine (TV Movie)
as
Weena
1978
Texas Detour
as
Claudia Hunter
1978
Kojak (TV Series)
as
Sally Addison / Vicki Addison
- 60 Miles to Hell (1978) - Sally Addison / Vicki Addison
1978
Starsky and Hutch (TV Series)
as
Lisa Kendrick
- Foxy Lady (1978) - Lisa Kendrick
1977
The Rockford Files (TV Series)
as
Lauren Ingeborg
- The Mayor's Committee from Deer Lick Falls (1977) - Lauren Ingeborg
1977
Tintorera: Killer Shark
as
Girl From Bar #1
1976
Cannon (TV Series)
as
Linda
- Blood Lines (1976) - Linda
1975
Wonder Woman (TV Series)
as
Amazon
- The New Original Wonder Woman (1975) - Amazon (uncredited)
1975
Columbo (TV Series)
as
Nurse
- A Deadly State of Mind (1975) - Nurse (uncredited)
Producer
2022
Un plan simple (Short) (executive producer)
2013
88 Miles to Moscow (Short) (producer)
2011
The A Plate (co-producer)
2005
Sex Sells: The Making of 'Touché' (associate producer)
Self
2010
Making American Cowslip (Documentary short)
as
Self
2009
Biography (TV Series documentary)
as
Self
- Three's Company (2009) - Self
2009
Whatever Happened To? (TV Series)
as
Self
- Tender Nurses (2009) - Self
2006
On the Set with John Glen (Video documentary short)
as
Self
2005
30 Days in Hell: The Making of 'The Devil's Rejects' (Video documentary)
as
Self - 'Gloria Sullivan'
2003
Larry King Live (TV Series)
as
Self
- John Ritter Remembered (2003) - Self
1998
E! True Hollywood Story (TV Series documentary)
as
Self
- Three's Company (1998) - Self
1985
All Star Blitz (TV Series)
as
Self
- Unaired Pilot - Self
1984
Dick Clark's New Year's Rockin' Eve 1985 (TV Special)
as
Self - Co-Host
1984
The Funniest Joke I Ever Heard (TV Movie)
as
Self - Hostess
1983
Dick Clark's New Year's Rockin' Eve 1984 (TV Special)
as
Self - Co-Host
1983
The Love Boat Fall Preview Special (TV Special)
as
Self
1982
Night of 100 Stars (TV Special)
as
Self
1981
The Regis Philbin Show (TV Series)
as
Self
- Episode #1.11 (1981) - Self
1981
The 33rd Annual Primetime Emmy Awards (TV Special)
as
Self - Presenter
1981
The Tonight Show Starring Johnny Carson (TV Series)
as
Self - Guest
- Episode dated 26 February 1981 (1981) - Self - Guest
1978
The Hollywood Squares (Daytime) (TV Series)
as
Self - Panelist
- Episode dated 25 June 1979 (1979) - Self - Panelist
- Episode dated 23 February 1979 (1979) - Self - Panelist
- Episode dated 22 February 1979 (1979) - Self - Panelist
- Episode dated 21 February 1979 (1979) - Self - Panelist
- Episode dated 20 February 1979 (1979) - Self - Panelist
- Episode dated 19 February 1979 (1979) - Self - Panelist
- Episode dated 18 December 1978 (1978) - Self - Panelist
1978
The Mike Douglas Show (TV Series)
as
Self
- Episode #17.198 (1978) - Self
1978
The 50th Annual Academy Awards (TV Special)
as
Self - Performer
Archive Footage
2016
Jane the Virgin (TV Series)
as
Magda
- Chapter Ninety-Nine (2019) - Magda (uncredited)
- Chapter Fifty-Six (2017) - Magda (uncredited)
- Chapter Thirty-Nine (2016) - Magda
2015
Entertainment Tonight (TV Series)
as
Self
- Episode dated 14 November 2015 (2015) - Self
- Episode dated 13 November 2015 (2015) - Self
2012
Everything or Nothing (Documentary)
as
Della Churchill Leiter (uncredited)
2010
Saucy 70's Volume 2 (Video documentary)
2009
Cinemassacre's Monster Madness (TV Series documentary)
as
Gloria Sullivan
- The Devil's Rejects (2009) - Gloria Sullivan
2006
Going to Pieces: The Rise and Fall of the Slasher Film (Documentary)
as
Gloria Sullivan
2004
The Ultimate Hollywood Blonde (TV Mini Series documentary)
as
Self
1982
Three's Company (TV Series)
as
Terri Alden
- The Best of Three's Company: Part 2 (1982) - Terri Alden
- The Best of Three's Company: Part 1 (1982) - Terri Alden
References
Priscilla Barnes Wikipedia
(Text) CC BY-SA