Herrera Beutler was born in Glendale, California but moved to Washington at a young age. After receiving a BA from the University of Washington, Herrera Beutler became an aide for State Senator Joe Zarelli before becoming an aide for McMorris Rodgers. In 2007, she was appointed to fill a vacancy in the Washington State House where she served until being elected to Congress in 2010.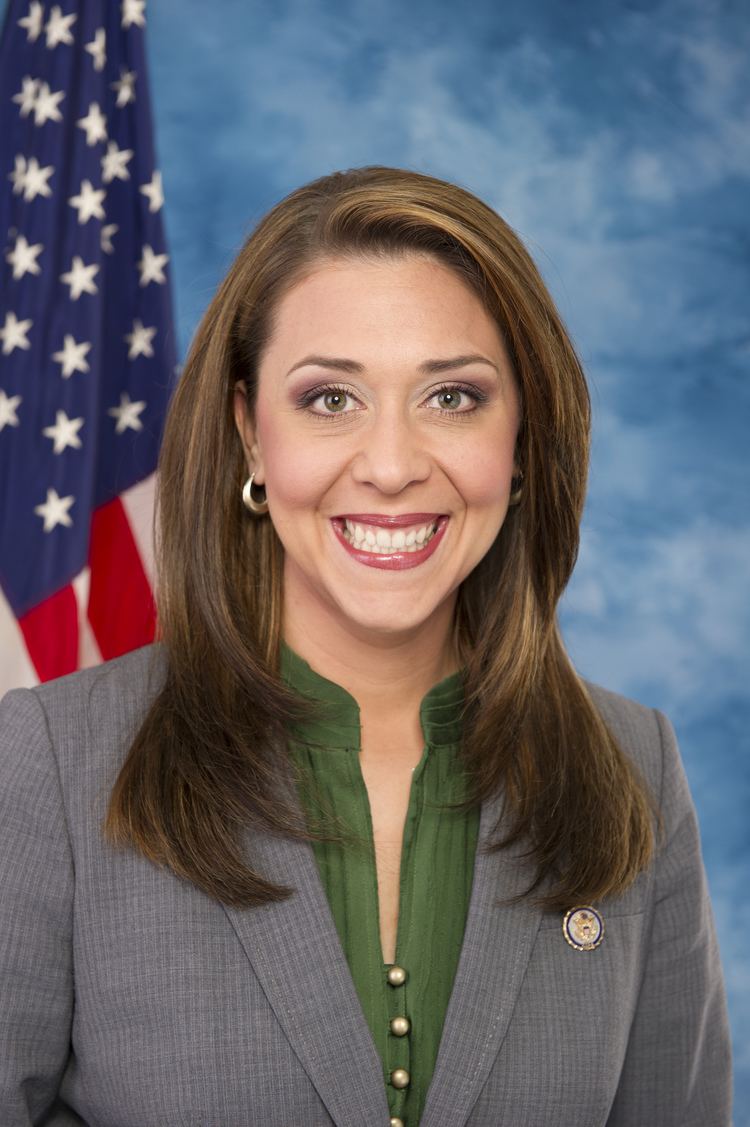 Jaime Lynn Herrera was born in Glendale, California, the daughter of Candice Marie (Rough) and Armando D. Herrera. Her father is of Mexican descent and her mother has English, Irish, Scottish, and German ancestry. She was raised in southwestern Washington, and graduated from Prairie High School, where she played basketball. She earned a B.A. in Communications from the University of Washington.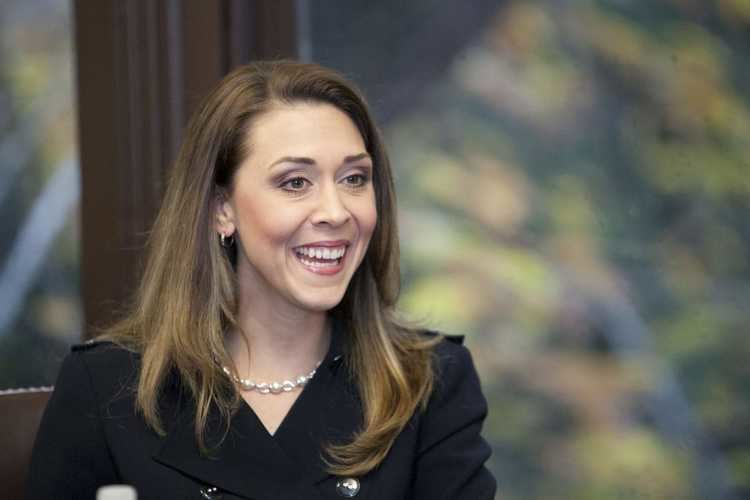 Herrera Beutler served as an intern in both the Washington State Senate and in Washington, D.C. at the White House Office of Political Affairs. In 2004 she was an intern in the office of Washington State Senator Joe Zarelli, who would later support her campaigns. She was a Senior Legislative Aide for U.S. Congresswoman Cathy McMorris Rodgers (R-Spokane).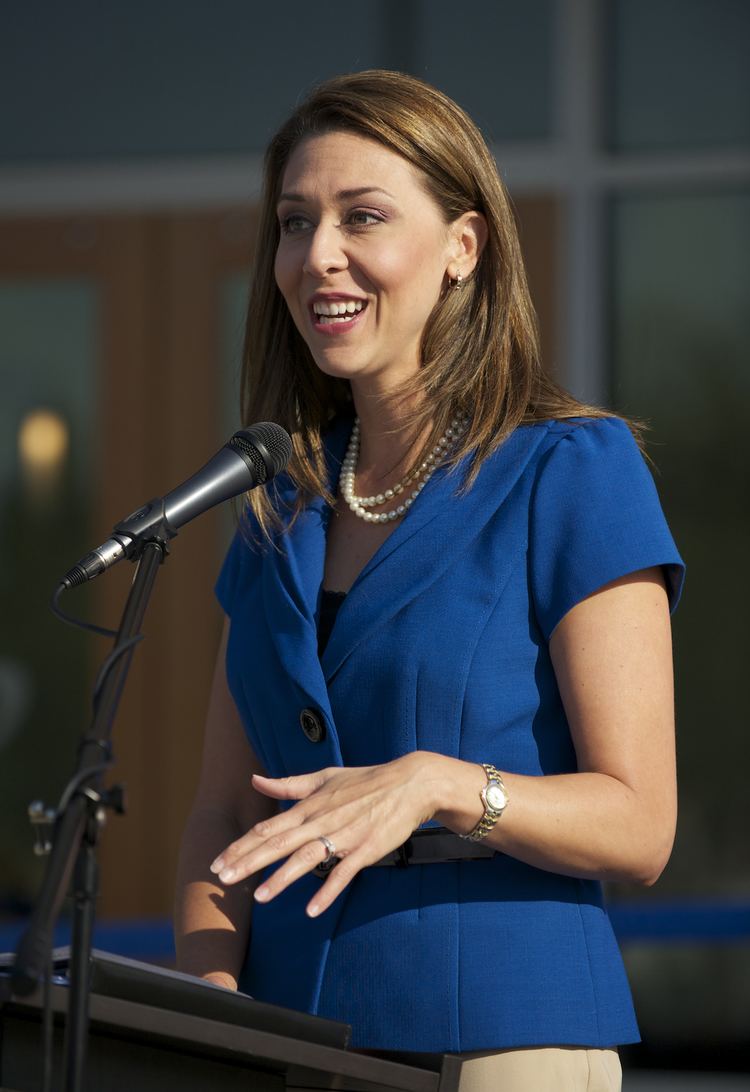 On December 22, 2010, she announced that she had taken her husband's name and would thenceforth call herself Jaime Herrera Beutler.
Herrera Beutler moved back to the 18th Legislative District to run for state representative (map), and was appointed to the Washington House of Representatives in 2007 to replace former Rep. Richard Curtis, who resigned amid a sex scandal. She went on to win the election to retain her seat in 2008 with 60% of the vote.
Herrera Beutler was elected as Assistant Floor Leader, the youngest member of her party's leadership in the State House. Her first sponsored bill gave tax relief to business owners serving in the military. It was signed into law by Democratic Governor Christine Gregoire on March 27, 2008.
During her time in the House, she also opposed Senate Bill 5967, which mandated equal treatment of the sexes in community athletic programs run by cities, school districts, and private leagues.
Health Care and Wellness
Human Services
Transportation
2010
Herrera Beutler ran for Washington's 3rd congressional district, which was an open seat of retiring Democratic incumbent Brian Baird. Herrera advanced to the general election with 28% of the vote, well ahead of fellow Republican candidates David Hedrick and David Castillo. State Representative Denny Heck, a Democrat, ranked first with 31% of the vote.
During her campaign, Herrera Beutler raised over $1.5 million in contributions. 62% of this came from individual contributors; 35%, from political action committees. The biggest single contributor was construction and mining contractor Kiewit Corporation, which gave her campaign over $16,000.
During the campaign, she received support from state Republican leaders U.S. Representative Cathy McMorris Rodgers and former U.S. Senator Slade Gorton. The Columbian called her "a rising star in the Republican Party". Shortly before winning office, Herrera Beutler was named one of Time Magazine's 40 under 40, adding, "The Washington Republican survived a Tea Party challenge to win the GOP primary in the Evergreen State's 3rd Congressional District. Now Herrera, a 31-year-old Latina and former congressional staffer, has successfully re-cast herself as the outsider as she takes on a longtime Democratic pol in November."
In the November general election, Herrera Beutler defeated Heck 53%–47%. She won five of the district's six counties. Heck would go on to serve in Congress representing the 10th congressional district, which was created after the 2010 Census.
2012
Herrera Beutler announced her intention to seek re-election in January 2012. She quickly outraised her two opponents, Democrat Jon Haugen, and Independent Norma Jean Stevens. She won the open primary with 61% of the vote. By the end of the election, she had raised more than $1.5 million, to Haugen's $10,000. In the November general election, she defeated Haugen 60%–40%.
2014
Herrera Beutler ran for reelection in 2014. She faced Republican challenger Michael Delavar and Democratic challenger Bob Dingethal. Bob Dingethal and Herrera Beutler advanced to the general election, where Herrera Beutler defeated Bob Dingethal, 60% to 40%.
After the birth of her daughter (who was diagnosed with Potter's syndrome), Abigail in July 2013, Herrera Beutler announced via a press release she would still be active in the house for key votes, such as the vote to intervene in the Syrian civil war, although she would be dedicating a lot of her personal time to the care of her daughter. She did not disclose what her vote would be on the Syrian war, but said that it was an important decision and one which she needed to be there for.
In June 2014, Herrera Beutler proposed the Advancing Care for Exceptional Kids Act, would help coordinate care for children met with medical complexities in Medicaid. The bill was passed by a committee but did not see a floor vote.
United States House Committee on Appropriations
House Committee on Small Business (112th and the 113th Congresses)
United States House Small Business Subcommittee on Healthcare and Technology
United States House Small Business Subcommittee on Investigations, Oversight and Regulations
House Committee on Transportation and Infrastructure (112th, but NOT in the 113th Congress)
United States House Transportation Subcommittee on Highways and Transit
United States House Transportation Subcommittee on Railroads, Pipelines, and Hazardous Materials
United States House Transportation Subcommittee on Water Resources and Environment Vice Chair
Congressional Hispanic Conference
Republican Study Committee
Republican Main Street Partnership
As of 1 April 2017, Herrera Butler voted with her party in 95.2% of votes so far in the current session of Congress and voted in line with President Trump's position in 92% of votes. Despite this, Herrera Beutler was ranked as the 26th most bipartisan member of the U.S. House of Representatives during the 114th United States Congress (and the second most bipartisan member of the U.S. House of Representatives from Washington) in the Bipartisan Index created by The Lugar Center and the McCourt School of Public Policy that ranks members of the United States Congress by their degree of bipartisanship (by measuring the frequency each member's bills attract co-sponsors from the opposite party and each member's co-sponsorship of bills by members of the opposite party).
On January 17, 2012, Congressional Quarterly's annual study found Hererra Beutler to be very Republican, voting with her party 92% of the time, while she only supported President Barack Obama 25% of the time. Herrera's partisan reputation has softened however as her stay in Congress has lengthened.
She opposes abortion, having received a 0% rating from NARAL Pro-Choice America and a 100% rating from the National Right to Life Committee in 2012.
Herrera Beutler supports defense spending cuts in order to cut back the national deficit and no new taxes on any tax bracket.
In 2011, Herrera Beutler cosponsored a U.S. Constitutional Amendment that would require the federal government to balance its budget every year. The balanced budget amendment would require the President to submit a balanced budget to Congress for approval, but provides an exception in times of national emergencies.
In March 2011, Herrera Beutler introduced her first bill as a member of Congress. The "Savings Start With Us" Act would reduce the salaries of Members of Congress, the President and the Vice President of the United States by 10%. In a letter to Congress, Herrera said it was unfair that Congress has voted to remove billions from the budget without cutting their own paychecks, and that this bill would "bring us [Congress] in line with the reductions we're asking the rest of the federal government to absorb."
She voted for Congressman Paul Ryan's budget, which would have lowered taxes for the highest earners from 35% to 25% and also changed Medicare to be a voucher-system.
She opposes federal regulation of greenhouse gas emissions.
Jaime Herrera Beutler has stated that she "won't stop the fight" against the clean water rules written by the U.S. Environmental Protection Agency (EPA). Herrera Beutler voted for H.R. 4012, which the Congressional Budget Office reported would reduce environmental research by having the EPA "cut the number of studies it relies on by about one-half" while increasing government spending by "$250 million a year." She also voted for H.R. 1422, which makes advising the EPA harder for scientists but easier for those with industry ties. The Union of Concerned Scientists testified to the House with criticism for this bill "banning experts' participation in advisory activities" and offering "opportunities that only benefit moneyed special interests." In February 2017, she voted in favor of repealing a rule that required energy companies to disclose payments to foreign governments.
The League of Conservation Voters gave her a 10% lifetime score, which is below the U.S. House 43% average.
She supports gun ownership rights, does not support requiring background checks for gun registration, and has received an A rating from the National Rifle Association.
She favors repealing the Patient Protection and Affordable Care Act (better known as Obamacare). In March 2017, she said that she intended to vote against the American Health Care Act, the GOP's replacement plan for Obamacare. She cited the adverse effects that the bill would have on children who depend on Medicaid.
After President Trump implemented an executive order banning immigration from seven predominantly Muslim countries, Herrera Beutler "was vaguely critical of the order, without saying she opposed it or calling for any specific changes."
She opposes same-sex marriage.
In August 2008, Herrera Beutler married Daniel Beutler, who worked for SeaPort Airlines. The couple lives in Camas, Washington. In May 2013, Herrera Beutler announced they were expecting their first child. In June 2013, Herrera Beutler announced her unborn child had been diagnosed with Potter's Syndrome, abnormally low amniotic fluid caused by impaired kidney function which inhibits normal lung development and is often fatal. She is only the ninth woman in history to give birth while serving in the United States Congress. On July 29, 2013, it was announced that the baby had been born two weeks earlier, at 28 weeks' gestation. The girl was born without kidneys, becoming the first child in recorded medical history to breathe on her own without both kidneys. In a Facebook post, Herrera Beutler said, "She is every bit a miracle." They have named the child Abigail. On July 24, 2013, Herrera Beutler was absent for a roll call vote concerning the NSA, where she cited health reasons. When she revealed the birth of her daughter, it was realized that the birth was her reason for missing what was considered an important vote.
In a September 2013 press release, Herrera Beutler announced that Abigail was getting healthier. "I'm pleased to report that her doctors are happy with her progress and optimistic about her future," Herrera Beutler said in a press release. "Dan and I continue learning how to manage her day-to-day care while she gets healthier and overcomes her health challenges." She added that she would have to spend a lot of personal time taking care of her daughter, who is expected to be the first person in medical history to survive Potter's syndrome, but is hoping to return to the House Floor for key votes. The multimillion-dollar medical costs for these admittedly "experimental procedures" for Abigail, who will later require a kidney transplant along with lifelong immuno-suppressant drugs, is being covered by Medicare and the mother's congressional medical coverage. In early December, it was announced that Herrera Beutler's daughter would be going home from the hospital, nearly 6 months after her birth.