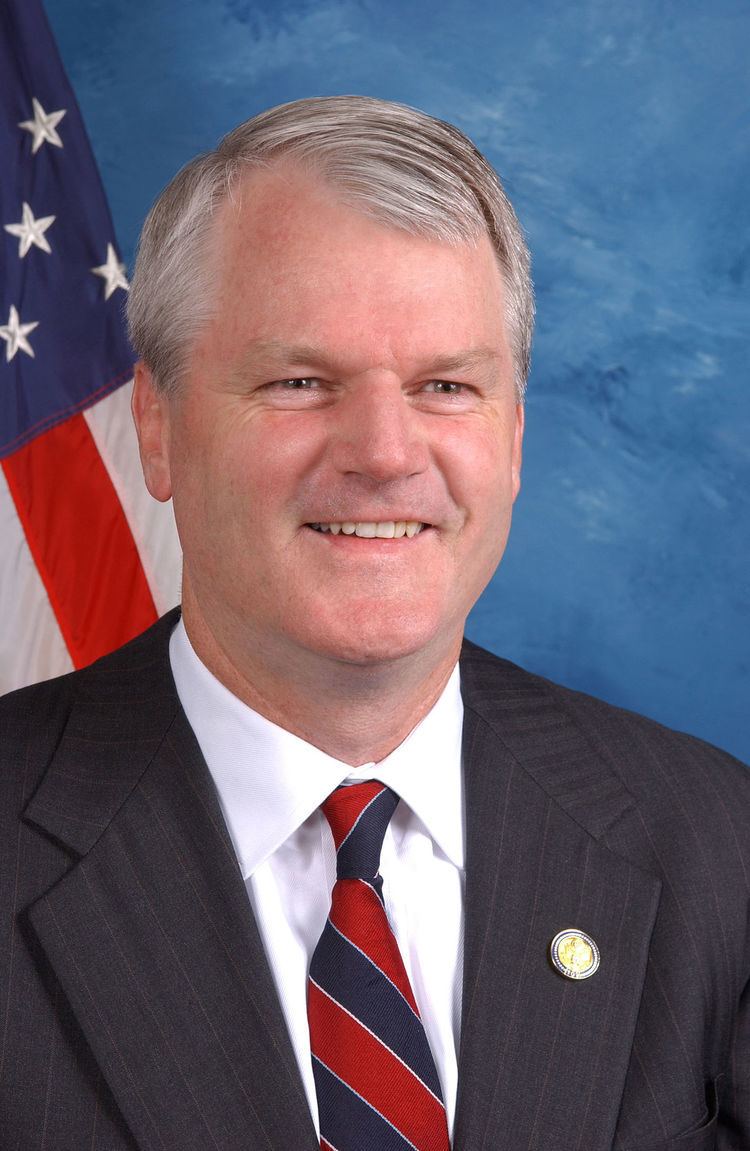 Baird was born in Chama, New Mexico, to Edith S. and William N. ("Bill") Baird, a town councilman and mayor. Dr. Baird received his B.S. from the University of Utah, graduating Phi Beta Kappa in 1977. He continued on to the University of Wyoming, receiving his M.S. and Ph.D. in clinical psychology. Dr. Baird is the former chairman of the Department of Psychology at Pacific Lutheran University in Tacoma, Washington, and a licensed clinical psychologist. He has published a number of journal articles and has authored three books. He regularly teaches professional development courses to attorneys and judges on the topics of communications, ethics and the psychology of persuasion. Baird is a member of the ReFormers Caucus of Issue One.
Committee on Science and Technology
Subcommittee on Energy and Environment (Chairman)
Subcommittee on Research and Science Education
Committee on Transportation and Infrastructure
Subcommittee on Coast Guard and Maritime Transportation
Subcommittee on Highways and Transit
Subcommittee on Water Resources and Environment
Congressional Career and Technical Education Caucus (co-founder)
Congressional Caucus to Control and Fight Methamphetamine (co-founder)
Congressional National Parks Caucus (co-founder)
Addiction, Treatment, and Recovery Caucus
Community College Caucus
Community Health Centers Caucus
Congressional Boating Caucus
Congressional Brain Injury Task Force
Congressional Caucus on Intellectual Property Promotion and Piracy Prevention
Congressional China Caucus
Congressional Coast Guard Caucus
Congressional Coastal Caucus
Congressional Diabetes Caucus
Congressional Fire Service Caucus
Congressional Fitness Caucus
Congressional Mental Health Caucus
Congressional Native American Caucus
Congressional Port Security Caucus
Congressional Rural Caucus
Congressional Ski and Snowboard Caucus
Democratic Caucus
Friends of New Zealand Caucus
Hellenic Caucus
House Education Caucus
House Science, Technology, Engineernig and Math Education Caucus
International Conservation Caucus
Medical Malpractice Caucus
New Democrat Caucus
Northwest Energy Caucus
Prochoice Caucus Democratic Task Force
Renewable Energy and Energy Efficiency Caucus
U.S. China Working Group
Congressional Law Enforcement Caucus
Mountain West Caucus
Middle East Economic Partnership Caucus
He had previously been a member of the House Transportation and Infrastructure Committee, the House Science Committee, the House Budget Committee, and the House Select Committee on Continuity in Government.
He served as a senior regional whip and on the Democratic Steering Committee. He was elected president of the 1998 Democratic Freshman Class.
Baird was a member of the New Democrat Coalition.
During his time in Congress, he flew home nearly every weekend and hosted more than 300 town hall meetings. He visited every high school, port, hospital and countless businesses and organizations in Southwest Washington.
Baird held over 300 town halls, or one for approximately every week and a half he was in office. Although they usually had around 50 participants, when held during passionate debates, they had up to 3000.
On February 19, 2009, Congressman Brian Baird, together with fellow congressman Keith Ellison, (D-MN-05), visited Gaza to view firsthand the destruction from the Gaza War, and to meet with international and local relief agencies. Others in the visit included Senator John Kerry (D-MA). This visit, which did not have the official sanction of the Obama Administration, is the first time anyone from the U.S. government entered Gaza in more than three years. The Congressman had this to say about Gaza:
After Baird's third visit to Gaza in February 2010, he called on the U.S. to end the blockade and to deliver humanitarian supplies, which could include withholding military aid from Israel. he said that the U.S. needed to be more serious about getting Israel to address the humanitarian crisis in Gaza.
Baird challenged Republican incumbent Linda Smith in 1996 and lost by only 887 votes. Smith gave up the seat to make an unsuccessful bid for the United States Senate in 1998. Baird jumped into the race and defeated State Senator Don Benton with 54.7 percent of the vote. He never faced another race even that close, and was re-elected five times.
On December 9, 2009, Baird announced he would not run for re-election in 2010.
Brian Baird introduced the STOCK Act which would prohibit members of Congress, their employees, and Executive Branch staff members from profiting from nonpublic information they obtain through their positions. They would be prohibited from buying or selling securities, swaps, or commodity futures based on nonpublic information they obtain through their jobs; prohibited from sharing non-public information about legislative action for purposes of investing or profiting from investment; and required to report investment transactions valued in excess of $1,000.
"It is not explicitly stated in Congress' ethics code," said Baird. "And we exempted ourselves from reporting requirements that apply to hedge fund managers and corporate CEOs. They have to report within 48 hours if they make a significant trade. We have to report once a year, retroactively. In fact if you make a trade in January, it doesn't have to be reported until the following May."
Baird changed his bill to allow for reporting to be delayed for 90 days. "Really, it should be 48 hours," he said.
Baird, Brian N.; illustrations by David Horsey (1995). Are We Having Fun Yet?: Enjoying the Outdoors With Partners, Families, and Groups. Seattle: Mountaineers Books. ISBN 978-0-89886-449-6.
Baird, Brian N. (1996). The Internship, Practicum, and Field Placement Handbook: A Guide for the Helping Professions (fourth edition, 2004 ed.). New Jersey: Prentice Hall. ISBN 978-0-13-118116-8.
Baird, Brian N. (2010). Character Politics and Responsibility. Lightning Source UK Ltd. ISBN 978-0-578-06642-4.