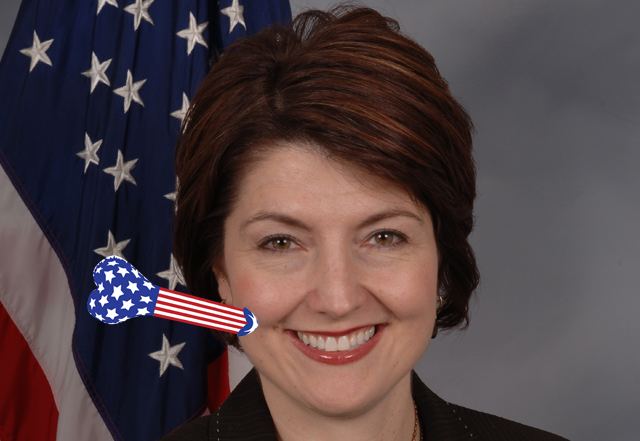 Cathy McMorris was born May 26, 1969, in Salem, Oregon, the daughter of Corrine (née Robinson) and Wayne McMorris. She is a descendant of pioneers who traveled the Oregon Trail in the early 1850s to the Pacific Northwest, where her father's family pursued agriculture and her mother's family worked in the forestry industry. In 1974, when McMorris was five years old, her family moved to Hazelton, British Columbia, Canada. The family lived in a cabin while they built a log home on their farm. In 1984, the McMorris family settled in Kettle Falls, Washington, and established the Peachcrest Fruit Basket Orchard and Fruit Stand. Cathy McMorris worked there for 13 years.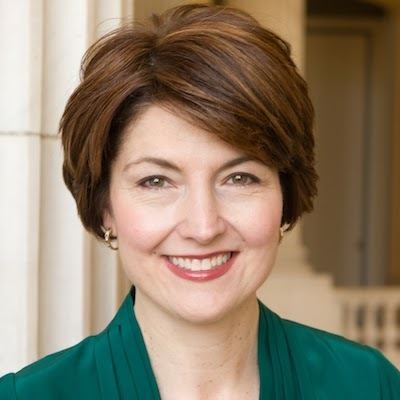 In 1990, McMorris earned a bachelor's degree in Pre-law from Pensacola Christian College, a then-unaccredited Independent Baptist liberal arts college. McMorris Rodgers subsequently earned an Executive MBA from the University of Washington in 2002.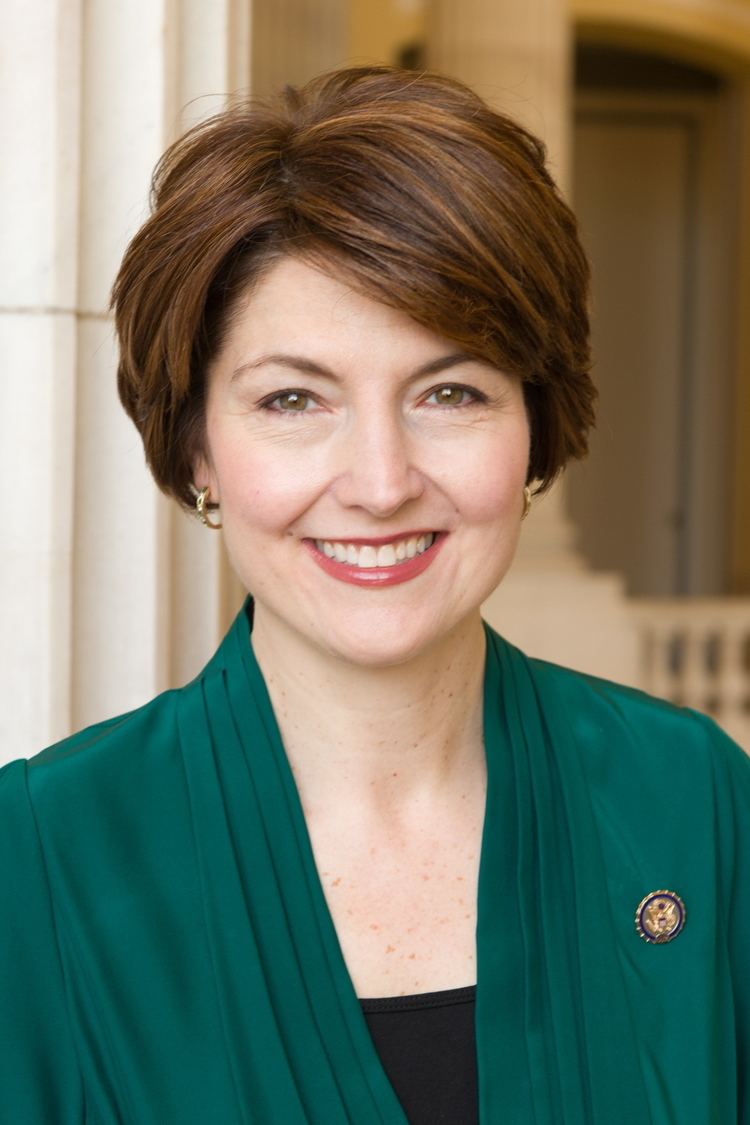 Following the completion of her undergraduate education, McMorris was hired by State Rep. Bob Morton in 1991. She served as his campaign manager and later his legislative assistant. She became a member of the state legislature when she was appointed to the Washington House of Representatives in 1994. Her appointment filled the vacancy that temporarily remained when Rep. Bob Morton was appointed to the Washington State Senate. After being sworn into office on January 11, 1994, she represented the 7th Legislative District (parts or all of the counties of Ferry, Lincoln, Okanogan, Pend Oreille, Spokane and Stevens). She successfully retained the seat in a 1994 special election.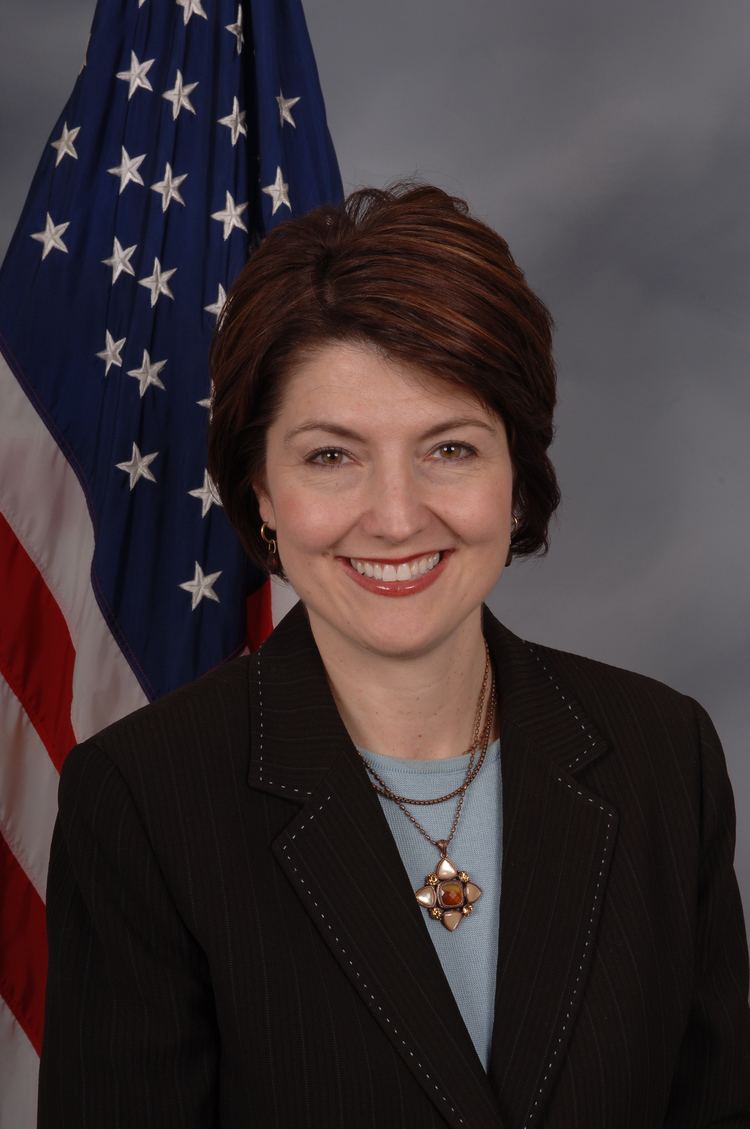 During her time in the legislature, McMorris was known for supporting small business and rural communities. She led efforts to improve the health and productivity of state forest lands and defend rural communities. As a social conservative, she worked to unify the House Republicans from around the state and to find common ground with Democrats. When asked to name an instance when she well represented her constituents' interests, she pointed to a bill she sponsored that would authorize judges to conduct procedural hearings by way of closed circuit television, thereby allowing defendants to be arraigned on video. This new agenda would reduce the time, effort, security, and money that was previously used to transport defendants to physical court hearings. In 1997, she co-sponsored legislation to ban same-sex marriage in Washington State.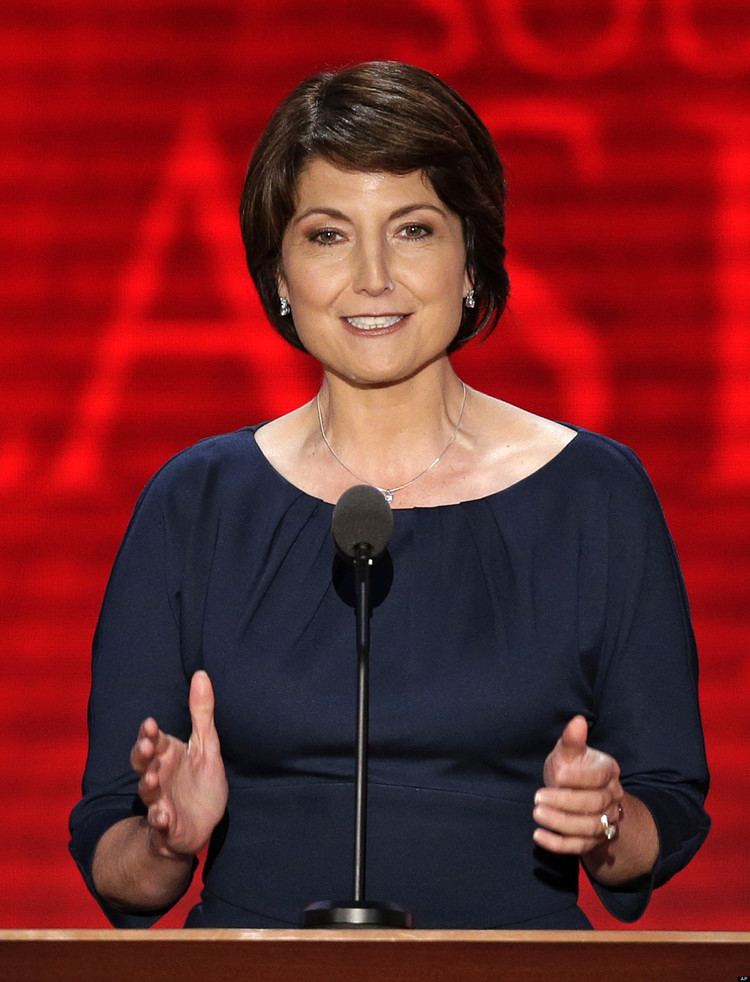 According to the Seattle Post-Intelligencer, in 2001 she blocked legislation "to replace all references to 'Oriental' in state documents with 'Asian'", explaining that "I'm very reluctant to continue to focus on setting up different definitions in statute related to the various minority groups. I'd really like to see us get beyond that."
She voted against a 2004 bill to add sexual orientation to the state's anti-discrimination law and was a vocal opponent of same-sex marriage. She is credited for sponsoring legislation to require the state reimburse rural hospitals for the cost of serving Medicaid patients and for her work overcoming opposition in her own caucus to pass a controversial gas tax used to fund transportation improvements.
From 2002 to 2003, she served as House Minority Leader, the top leadership post for the House Republicans. She was the first woman to lead a House Caucus, and the youngest since World War II. She chaired the House Commerce and Labor Committee, the Joint Legislative Audit and Review Committee, and the State Government Committee. She stepped down as minority leader in 2003 after announcing her bid for Congress. During her tenure in the legislature, she lived in Colville; she has since moved to Spokane.
After serving 10 years in the Washington House of Representatives, McMorris ran in 2004 for United States House of Representatives. She won the election and has held that office since 2005.
In 2004, McMorris received 59.7% of the vote in an open seat, defeating Democratic hotel magnate Don Barbieri. The district had come open when five-term incumbent George Nethercutt unsuccessfully ran in the 2004 Washington Senate election. In November 2006, McMorris Rodgers won re-election with 56.4% of the vote and her Democratic challenger Peter J. Goldmark earned 43.6%.
For the 109th United States Congress, McMorris Rodgers' committee assignments included Armed Services, Natural Resources, and Subcommittee on Fisheries, Wildlife and Oceans, Education and Labor, Speaker's High-Tech Working, and Chairwoman of the National Task Force on Improving the National Environmental Policy Act (NEPA). As the Chairwoman of the NEPA, she held NEPA hearings across the country, reviewing the current implementation of the Act. NEPA has broad economic impacts through permitting and study requirements for transportation, public works projects, oil and gas development, healthy forests, mining, grazing and other federal projects.
McMorris Rodgers served as the freshman class representative on the Steering Committee and on the Republican Whip Team. She also joined the Republican Study Committee, a caucus of conservative House Republicans. Also during her first term in office, she co-sponsored the "Marriage Protection Amendment," an amendment to the Constitution to prohibit same-sex marriage that failed to pass the House in 2006.
She actively protected and sought expansion of the Fairchild Air Force Base and worked to keep the base off the 2005 Base Realignment and Closure Commission list. McMorris Rodgers co-introduced health information technology (IT) legislation and is co-leading a statewide health IT task force to position Washington state for future health IT advancements with Congressman Adam Smith, D-WA. In 2005, McMorris Rodgers sponsored the American Competitiveness Amendment to the College Access and Opportunity Act to improve math, science, and critical foreign language education. The bill was moved to the Senate in 2006 and did not become law.
In 2008, McMorris Rodgers received 211,305 votes (65.28%) over Democrat Mark Mays' 112,382 votes (34.72%). In 2007, she became the Republican co-chairwoman of the Congressional Caucus for Women's Issues. The Democratic co-chairwoman was Rep. Lois Capps, D-Calif. The caucus pushed for pay equity, tougher child support enforcement, women's health programs and law protecting victims of domestic violence and sexual assault.
McMorris Rodgers co-founded the Congressional Down Syndrome Caucus with Congressman Pete Sessions (R-TX) Congressman Patrick J. Kennedy (D-RI), and Eleanor Holmes Norton (D-DC).
McMorris Rodgers won the 2010 general election with 150,681 votes (64%) and Democrat Daryl Romeyn received 85,686 votes (36%). Romeyn spent only $2,320 against Rodgers' $1,453,240. On November 19, 2008, she was elected to serve as the Vice Chair of the House Republican Conference for the 111th United States Congress, making her the fourth–highest ranking Republican in her caucus leadership (after John Boehner, Minority Whip Eric Cantor and Republican Conference Chairman Mike Pence) and the highest-ranking Republican woman. In 2009, she became Vice Chair of the House Republican Conference and served until 2012 when she was succeeded by Lynn Jenkins.
In 2010, Congress passed the Patient Protection and Affordable Care Act, which was signed into law by President Barack Obama. Since its passing, the Seattle Times reported that McMorris Rodgers "has been a vocal critic" of the law and "has voted repeatedly to defund or repeal the law."
In the 2012 general election, Congresswoman Rodgers received 191,066 votes (61.9%) and Democrat Rich Cowan received 117,512 (38.9%).
McMorris Rodgers sponsored the Pharmacy Competition and Consumer Choice Act of 2011. She said that "the bill would increase competition and promote transparency, and it would make the delivery of pharmacy services much more efficient." Conservative groups, including the Americans for Tax Reform and the Cost of Government Center, came out opposed to the bill and it was never voted on. That same year, she sponsored bill H.R.2313 to repeal the authority to provide certain loans to the International Monetary Fund, but it never made it out of committee.
In 2012, National Journal named McMorris Rodgers one of ten Republicans to follow on Twitter. On November 14, 2012, she defeated Rep. Tom Price of Georgia to become chairwoman of the House Republican Conference.
At the start of the 113th United States Congress, McMorris Rodgers became Chair of the Republican Conference, which is in charge of communicating the party's message to the Republican caucus. As Chair, she helps craft Republican messaging and has appeared as spokesperson for Republican issues.
In March 2013, McMorris Rodgers did not support the continuation of the 1994 Violence Against Women Act, but sponsored an alternative that received criticism from Seattle Post-Intelligencer writer Joel Connelly as "watered-down." Ultimately, her bill failed and House adopted the Senate version of the bill.
In late 2013, she wrote a letter blasting Democrats and accusing them of being "openly hostile to American values and the Constitution" and citing the Affordable Care Act and immigration as evidence that President Obama "rule[s] by decree." In her position as Chair, she blamed the Affordable Care Act for causing unemployment and when FactCheck.org reported studies that proved the opposite and asked her office for evidence to support her claims, "McMorris Rodgers' office got back to us not with an answer, but with a question."
McMorris Rodgers sponsored legislation that would speed the licensing process for dams and promote energy production. According to a Department of Energy study, retrofitting the largest 100 dams in the country could produce enough power for an additional 3.2 million homes. The legislation reached President Obama's desk without a single dissenter on Capitol Hill.
In January 2014, it was announced that McMorris Rodgers would be giving the Republican response to President Obama's 2014 State of the Union Address. The decision was made by House Speaker John Boehner and Republican Senate Leader Mitch McConnell. McMorris Rodgers is the twelfth woman to give the response and fifth female Republican, but only the third Republican to do so solo, after New Jersey Governor Christine Todd Whitman in 1995 and the Spanish response by Florida Representative Ileana Ros-Lehtinen, the most senior female Republican in the U.S. House of Representatives, in 2011. Ros-Lehtinen also gave the Spanish response this year, which was largely a translation of McMorris Rogers' remarks. The following month, the Office of Congressional Ethics recommended the United States House Committee on Ethics initiate a probe into allegations by a former McMorris Rodgers staff member that the congresswoman had improperly mixed campaign money and official funds to help win the 2012 GOP leadership race against Rep. Price. McMorris Rodgers denied the allegations.
After voting dozens of times to repeal Obamacare, McMorris Rodgers responded in 2014 to reports that Obama's program had provided coverage to over 600,000 Washington residents by acknowledging that the law's framework would probably remain and that she favored reforms within its structure.
In November 2014, Rodgers faced off against Joe Pakootas, the first Native American candidate to run for Congress in Washington state. Congresswoman McMorris Rodgers received 135,470 votes (60.68%) and Democrat Joe Pakootas received 87,772 (39.32%).
In March 2015, McMorris Rodgers posted a Facebook comment stating "this week marks the 5th anniversary of #Obamacare being signed into law. Whether it's turned your tax filing into a nightmare, you're facing skyrocketing premiums, or your employer has reduced your work hours, I want to hear about it." Instead, she found her Facebook page almost exclusively filled with testimonials to the benefits of the Affordable Care Act. Despite this, on March 28, 2015 McMorris Rodgers held a press conference about Obamacare in which she said nothing about the overwhelmingly positive comments she'd received from her constituents and instead rehashed five stories lifted from the House Republican leadership website that described problems with Obamacare.
In September 2015, Brett O'Donnell, who worked for Rodgers, plead guilty to lying to House ethics investigators about how much campaign work he did while being paid by lawmakers' office accounts, becoming the first person ever to be convicted of lying to House Office of Congressional Ethics. The OCE found that Rodgers improperly used campaign funds to pay O'Donnell for help in her congressional office and improperly held a debate prep session in her congressional office.
Four issues dominated the start of McMorris Rodger's sixth term: responses to devastating Eastern Washington wildfires, advocating for Fairchild Air Force Base, drafting the USA Act and working to improve veteran care. Eastern Washington's 2015 wildfire season was the most severe in modern history. Over 1,500 separate fires burned more than a million acres. Several fire fighters were killed battling the flames and approximately 675 structures were lost. She proposed a two-pronged approach that would improve response times to future fires and reduce their severity. The approach called for better management of federal forests and securing funding for rapid responses when wildfires do occur. McMorris Rodgers co-sponsored a bill known as the Resilient Federal Forests Act (HR 2647). The legislation recognizes the importance of taking proactive steps to reduce catastrophic fires through active management of the forest and reducing the amount of overgrowth and hazardous fuels. HR 2647 passed the House in 2015.
McMorris Rodgers worked to bring about a new approach at forest management in the Colville National Forest. The Mill Creek A to Z program was touted as the first stewardship partnership between a National Forest and a private company. The pilot program aimed to restore the 54,000-acre Mill Creek watershed. The A to Z project is focused on removing small trees and underbrush, while leaving old growth trees uncut. It also aims to restore streams and riparian zones.
McMorris Rodgers has long been a champion of the Fairchild Air Force Base and has written multiple letters urging Pentagon officials to move the KC-46A aerial refueling tanker to Fairchild. In May 2016, she voted in favor of legislation that authorized critical funding for the base.
In March 2016, McMorris Rodgers unveiled the Unauthorized Spending Accountability Act (USA Act). The USA Act would eliminate spending on government programs that have not been explicitly authorized by Congress. The proposed legislation puts all unauthorized programs on a pathway to being wound down in three years. It also requires any new authorizations or reauthorizations to include a sunset clause. The intent is routine scrutiny by Congress of most government spending. She introduced the legislation to protect the constitutional separation of powers. McMorris Rodgers asserted the bill would "Restore the power of the purse to the American people." Jake Tapper of CNN dubbed the legislation the "Zombie government programs" bill.
McMorris Rodgers has been critical of the United States Department of Veterans Affairs, citing long wait times and inadequate standards of veteran care. In September 2016, she voted in support of the VA Accountability First and Appeals Modernization Act (HR 5620), which would strengthen whistleblower protections, reform the Department's disability benefits and provide additional authority to the VA Secretary to reprimand employees for poor performance or misconduct. The legislation passed the House in September.
McMorris Rodgers voted to prevent the transfer to detainees from the military prison at Guantanamo Bay on September 15. In announcing her decision, she cited a report that said over 30% of detainees released from the prison return to some form of jihad.
In late September, McMorris Rodgers voted for the Prohibiting Future Ransom Payments to Iran Act (HR 5931). The bill prohibits the U.S. government from providing a foreign regime currency in exchange for the release of U.S. citizens held in captivity abroad. HR 5931 passed the House September 22. It is currently waiting a hearing in the Senate Committee on Foreign Relations. The same month, she sent a letter to Ron Johnson, Director of the VA Medical Facility in Spokane protesting the VA's decision to terminate the ability of veterans to access physical therapy services. McMorris Rodgers released draft legislation, titled Caring for our Heroes in the 21st Century Act, which seeks to modernize the way veterans receive health care by allowing them to choose their own physicians with government subsidies.
In the 2016 election, McMorris Rodgers received the most votes, 192,959 (59.64%) and Democrat Joe Pakootas received 130,575 votes (40.36%).
As of March 2017, McMorris Rodgers is currently on the:
Committee on Energy and Commerce
Subcommittee on Health
McMorris Rodgers supported President Donald Trump's 2017 executive order to temporarily curtail Muslim immigration until better screening methods are devised. She stated that "It is the federal government's responsibility to protect the American people, and the Trump administration is following through on that responsibility."
After voting dozens of times to repeal Obamacare, McMorris Rodgers responded in 2014 to reports that Obama's program had provided coverage to over 600,000 Washington residents by acknowledging that the law's framework would probably remain and that she favored reforms within its structure. In May 2017 she voted for the House American Health Care Act of 2017 bill and defended the bill in a Washington Post op-ed column.
In 1997, she co-sponsored legislation to ban same-sex marriage in Washington State. She voted against a 2004 bill to add sexual orientation to the state's anti-discrimination law and was a vocal opponent of same-sex marriage.
In September 2015, Brett O'Donnell, who worked for Rodgers, plead guilty to lying to House ethics investigators about how much campaign work he did while being paid by lawmakers' office accounts, becoming the first person ever to be convicted of lying to the Office of Congressional Ethics. The OCE found that Rodgers improperly used campaign funds to pay O'Donnell for help in her congressional office and improperly held a debate prep session in her congressional office.
In April 2017, James Allsup, president of the Washington State University College Republicans since 2015, mentioned in an interview that he was in regular communication with Rodgers' office. Allsup was forced to resign from his position in August 2017 after he attended the Unite the Right rally in Charlottesville. A video Allsup posted from the rally (deleted, but later uploaded in part) shows Allsup expressing racist sentiments and marching in support with neo-Nazis and white supremacists. A picture was later released showing Rodgers with Allsup soon after the Charlottesville rally. Rodgers' spokesperson responded to the image by saying that Rodgers "...does not know the WSU College Republican President and does not support anyone who took part in the hateful events in Virginia. She often takes photos with student groups when visiting colleges throughout Eastern Washington; the photo circulating was taken after a debate she participated in at WSU before the 2016 election."
Cathy McMorris married Brian Rodgers on August 5, 2006, in San Diego. Rodgers was a retired Navy commander and a Spokane, Washington, native. Rodgers was also a U.S. Naval Academy graduate and the son of David H. Rodgers, the mayor of Spokane from 1967 to 1977. In February 2007, she changed her name to Cathy McMorris Rodgers.
In April 2007, she became the first member of Congress in more than a decade to give birth while in office, with the birth of Cole Rodgers. The couple later announced that their child had been diagnosed with Down syndrome. A second child, Grace, was born December 2010, and a third, Brynn Catherine, in November 2013.
According to the Official Congressional Directory, she is a member of Grace Evangelical Free Church, which is an Evangelical Free Church of America in Colville, Washington.