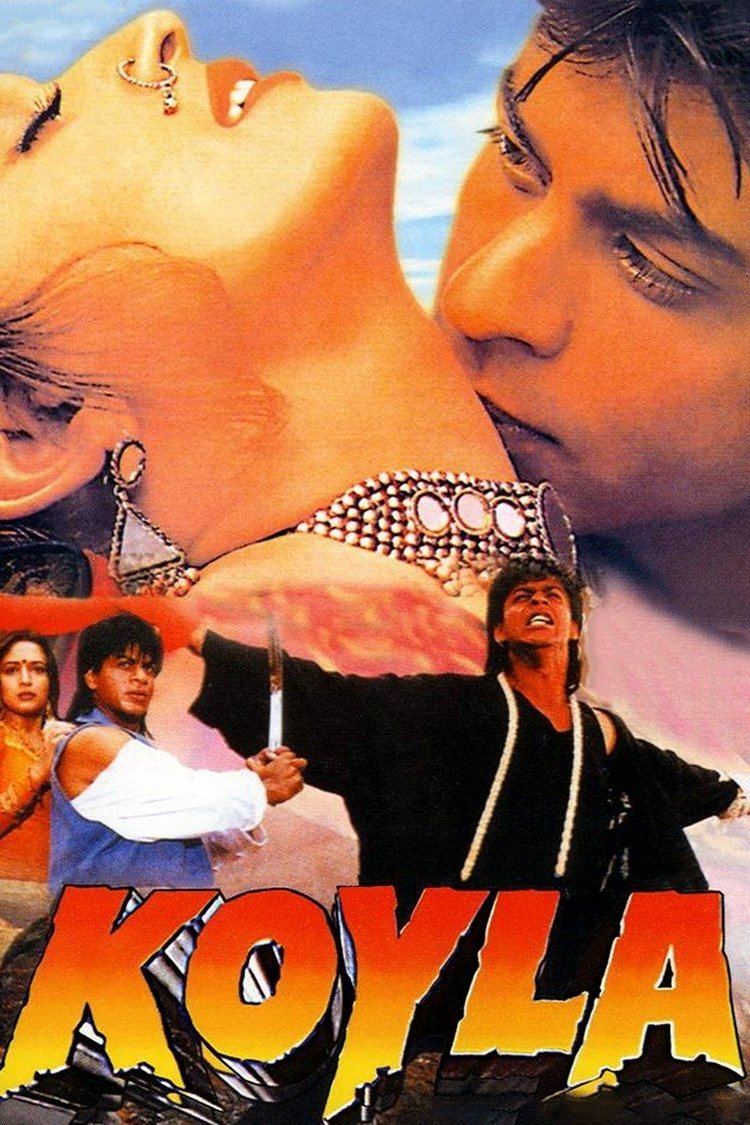 Shankar (Shahrukh Khan) is a handsome but mute man, raised by the powerful Raja (Amrish Puri) to whom he is completely loyal however Raja treats him like a slave. He is also tormented and unnecessarily beaten by Raja's younger brother Brijwa, a sadistic and violent psychopath. The elderly Raja, is a ruthless and cruel man with a large appetite for young women who kills anyone who dares to defy him, however lately he has proven to be unable to perform in the bedroom and continues to fall asleep as he is bored of his beautiful secretary Bindiya who lusts after Shankar. His doctor suggests a younger woman maybe able to satisfy him.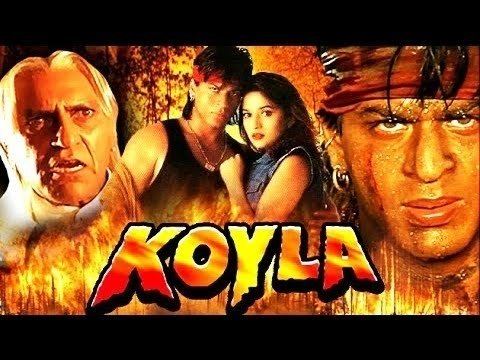 One day Raja sees Gauri (Madhuri Dixit), a happy young innocent village girl, and begins to dream about her and wishes to marry her, however, despite her greedy aunt and uncle wanting her to marry Raja, Gauri wants to see a picture of her future husband first.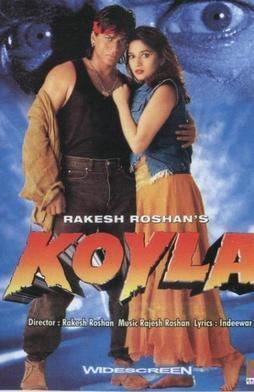 Aware that Gauri would instantly reject the elderly Raja, he sends her a photo of Shankar. Gauri instantly falls in love with him and the wedding proceeds. However, before the ceremony is completed, she discovers that it's not Shankar whom she is marrying and faints; Raja orders the priest to continue with the ceremony, even though the marriage would be invalid while Gauri is unconscious.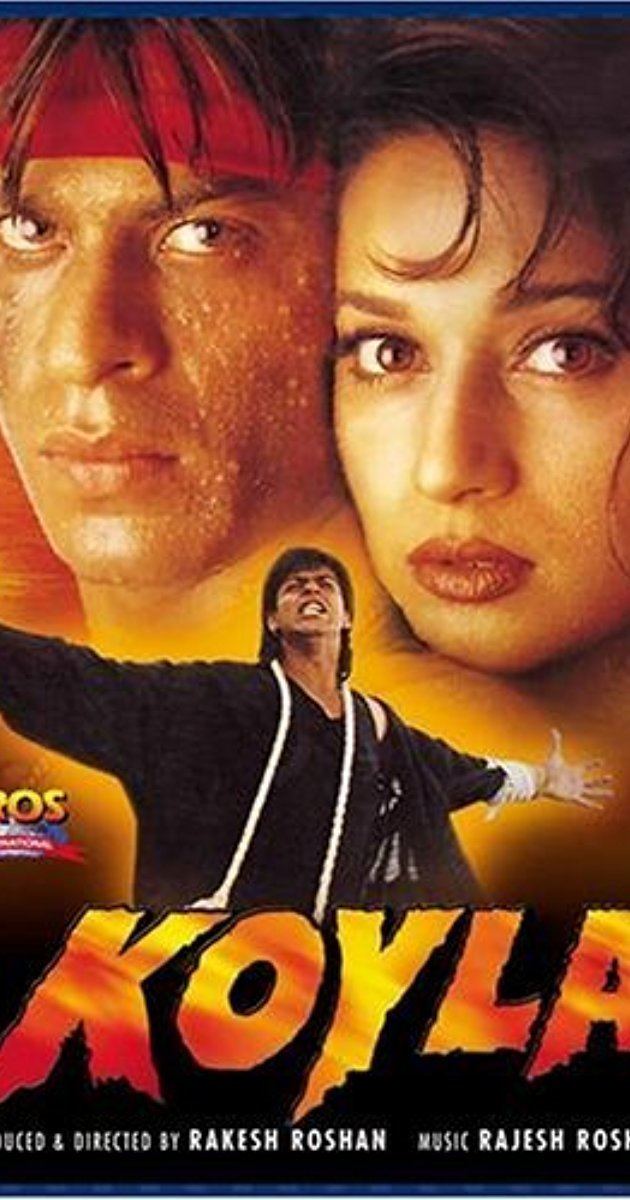 When Gauri regains consciousness, she discovers Raja trying to "consummate" with her and learns they're married which shocks her. She refuses to seduce herself to him by attempting suicide, so he imprisons and tortures her. One night Gauri tries to commit suicide however Shankar and his friend save her and she finally meets Shankar. She slaps and accuses him of ruining her life however Shankar friend reveals Raja deceit and that Shankar was innocent in this whole affair, a shocked Gauri tries to apologies but Shankar leaves before she can.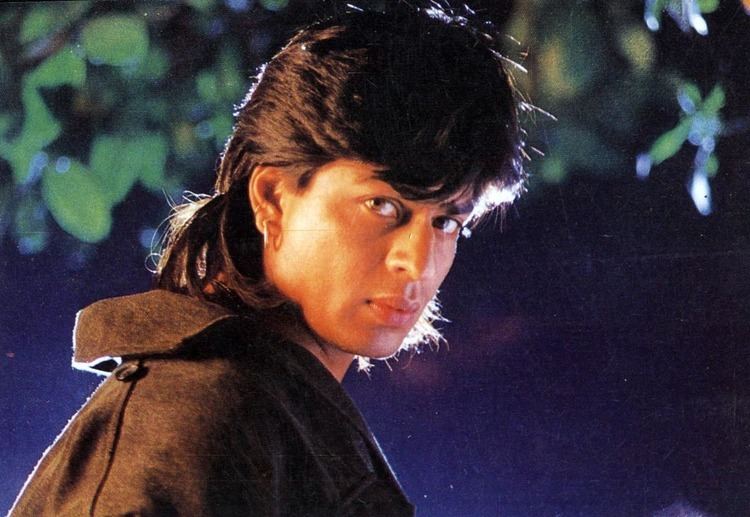 One night, Bindya (Deepshika) is frustrated by Raja inability to perform and goes to Shankar, but instead finds Raja's brother Brijwa waiting for her. He attempts to rape her, but Shankar stops him. Not being able to proceed thrashing his master's brother, he takes a beating and gets framed for attempting to rape Bindya by Brijwa and is badly beaten by Raja. Bindya confesses that she went to Shankar and is then sent to a brothel controlled by Chandi Bai (Himani Shivpuri) as punishment by Raja.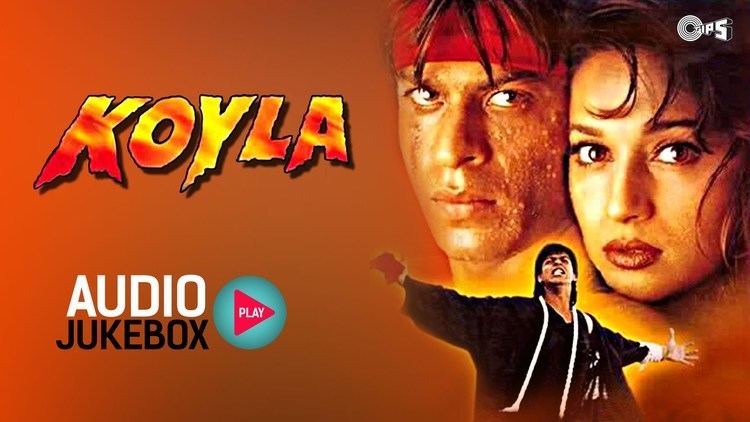 When Gauri brother Ashok (Mohnish Behl) comes to see her, Raja forces her to lie to him which she does and says that she is happy as Raja threatens to kill him if she refuses, however Shankar reveals the truth to him and Raja kills him when he comes to rescue her. Moments before he dies, Ashok makes Shankar promise him to save his sister; Shankar and Gauri flee Raja's mansion.
An enraged Raja begins a murderous search to find the Gauri and Shankar however after a long chase through the mountains and jungle, Shankar uses the survival; skills he learned as Raja servant to kill Raja's men, Raja and his men leave due to being disadvantaged.
During that time Gauri and Shankar begin to fall in love. But unexpectedly Raja who has returned with reinforcements sees Shankar and Gauri near a waterfall and manage to capture them by shooting Gauri in the arm .
Shankar is brutally beaten by Brijwa and the corrupt DIG (Pradeep Rawat) and Raja slits his throat, then left to die in the mountains; Gauri is sold to a brothel. There, Bindya saves Gauri from what had been done to her, and in the process she eventually gets killed by Brijwa. Shankar is found and saved by a healer, who operates on his throat while he is still unconscious. The healer, who discovers that Shankar is not mute by birth, is able to repair some of the damaged nerves in Shankar's throat, enabling him to speak.
Shankar recalls that when he was a boy, his father discovered diamonds in the coal mine, however he and his wife were murdered in front of Shankar by two mysterious men; when young Shankar threatened to tell everyone what they did, someone came up from behind him and shoved hot coals into his throat, rendering him mute. Shankar recovers and returns, first he kills Brijwa and is reunited with Gauri after rescuing her from the same men that killed his parents, and bought Gauri. Shankar, in the process discovers that Raja was the person who made him mute and who ordered his parents to be killed so he could steal their wealth
He kills Raja's two henchmen and the DIG, then finally manages to corner Raja who finally apologizes to Shankar for his wrongdoings to him, but Shankar disregards this and kills him by setting him on fire. At last, Shankar and Gauri embrace each other, finally at peace.
Shahrukh Khan as Shankar / Koyla
Madhuri Dixit as Gauri
Amrish Puri as Raja
Johnny Lever as Chhote (Shankar's friend)
Deepshikha as Bindya
Salim Ghouse as Brijwa (Raja Saab's brother)
Ashok Saraf as Raja Saab's doctor
Ranjeet as Dilavar
Jack Gaud as Ranvir
Pradeep Rawat as D.I.G.
Kunika as Rasili
Himani Shivpuri as Chandabai (Pimp/Madam)
Mohnish Behl as Ashok (special appearance)
Razzak Khan as a party guest
Shubha Khote as Gauri's aunt
Koyla grossed ₹25.91 crore (US$4.0 million) in India and $600,000 (₹2.14 crore) in other countries, for a worldwide total of ₹28.05 crore (US$4.4 million), against its ₹12 crore (US$1.9 million) budget. It had a worldwide opening weekend of ₹5.39 crore (US$840,000), and grossed ₹10.60 crore (US$1.7 million) in its first week. It is the 8th-highest-grossing film of 1997 worldwide.
It opened on Friday, April 18, 1997, across 275 screens, and had a record opening of ₹4.06 crore (US$630,000) nett. The film shared the record for the highest opening day with previous record opener Trimurti which also grossed ₹1.06 crore (US$170,000) nett on its opening day. It went on to break ₹3.07 crore (US$480,000) nett opening weekend record set by Trimurti, and recorded highest ever opening weekend of ₹3.10 crore (US$480,000) nett. It had a first week of ₹5.52 crore (US$860,000) nett. The film earned a total of ₹14.88 crore (US$2.3 million) nett, and was declared "average" by Box Office India. It is the 8th-highest-grossing film of 1997 in India.
It earned $600,000 (₹2.14 crore) outside India. Overseas, It is the 6th-highest-grossing film of 1997.
Filmfare Award for Best Performance in a Negative Role - Amrish Puri - Nominated