Covid-19
1987–present




Robert Whaley




Heather Bucha (m. 2001)





Actor




Frank Whaley




Buddy Faro








Frank Joseph Whaley


July 20, 1963 (age 52) (

1963-07-20

)

Syracuse, New York, United States




Actor, film director, screenwriter, comedian




Josephine Whaley, Robert W. Whaley, Sr.




Like Sunday - Like Rain, Pulp Fiction, Career Opportunities, Vacancy, The Doors




Heather Bucha, Jennifer Connelly, Julian Shatkin, Raymond De Felitta, Nimrod Antal
Frank Joseph Whaley (born July 20, 1963) is an American actor, film director, screenwriter and comedian. He is best known for his roles in independent films, including the doomed Brett in Pulp Fiction.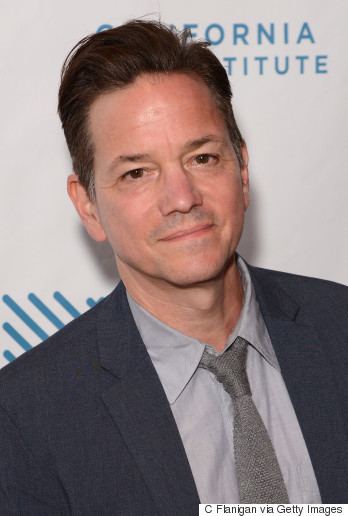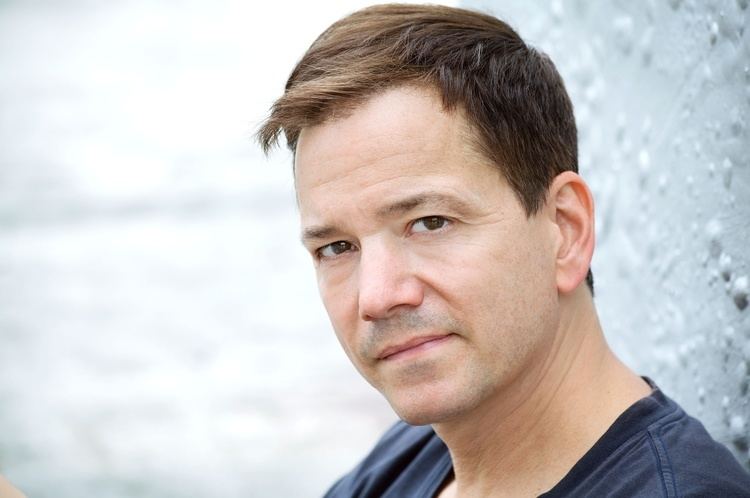 Whaley was born and raised in Syracuse, New York, the son of Josephine (née Timilione) and Robert W. Whaley, Sr. He is half Irish and half Sicilian. Whaley graduated from Anthony A. Henninger High School in 1981 and left home at 18, and later graduated from the University at Albany. His abusive father died in the 1990s of health problems related to alcoholism.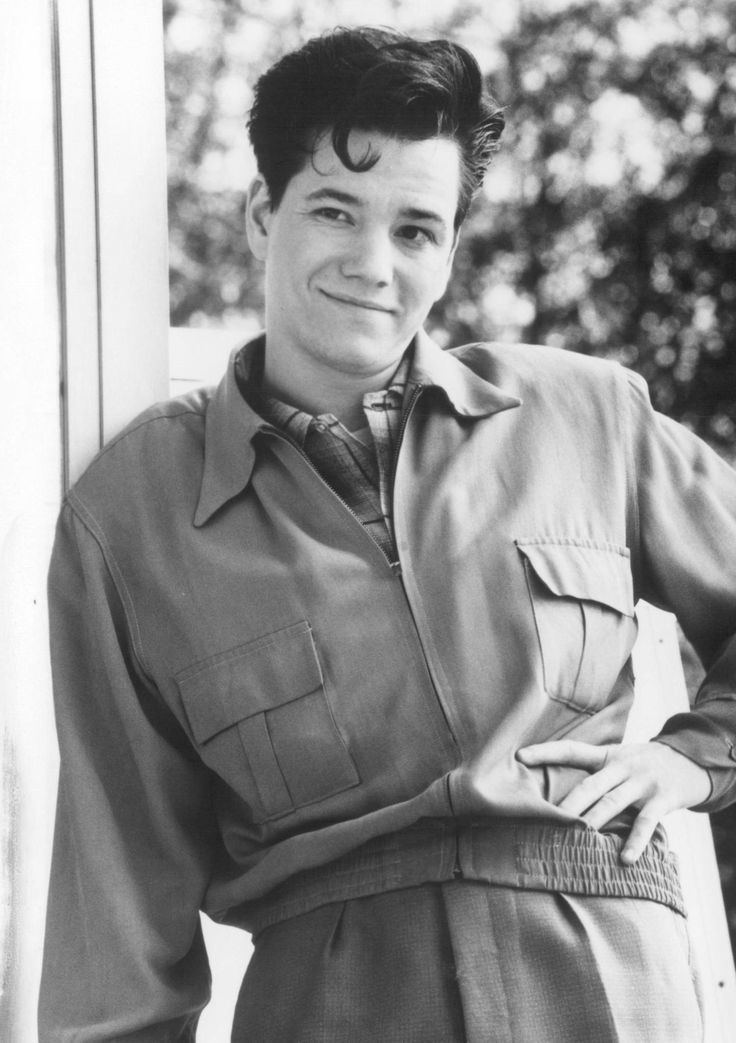 Whaley made his film debut in 1987's Ironweed, and 1989 appeared in Field of Dreams, alongside Burt Lancaster and Kevin Costner, and Born on the Fourth of July, alongside Tom Cruise. The latter film began a long collaboration with director Oliver Stone, including 1991's The Doors, in which he played Robby Krieger, and, in the same year, JFK, in which he played a conspirator in the JFK assassination. In 1991, Whaley also starred in the John Hughes production Career Opportunities alongside Jennifer Connelly.
Over the next two years, he played supporting roles in movies such as Hoffa and Swing Kids. He appeared in his second leading film role in 1994's Swimming with Sharks, in which he starred opposite Kevin Spacey. During the same year, he played a supporting role as the doomed Brett, who was memorably killed by Samuel L. Jackson and John Travolta's characters in Pulp Fiction.
In 1998, he started a regular role on the short-lived CBS series Buddy Faro. He has also appeared in episodes of The Dead Zone, Law & Order, and its spinoff Law & Order: Criminal Intent. He made his writing-directorial debut in his own independent film, Joe the King, in 1999, featuring his Doors costar Val Kilmer and longtime friend and colleague Ethan Hawke in starring roles. The film premiered at the Sundance Film Festival and earned Whaley the prestigious Waldo Salt Screenwriting Award. His second film as writer and director, The Jimmy Show, starred Whaley and Carla Gugino. This film also premiered at the Sundance Film Festival.
Whaley's third film as writer and director, New York City Serenade, starring Chris Klein and Freddie Prinze, Jr., premiered at the 2007 Toronto International Film Festival. He starred as the villain in Screen Gems' 2007 horror film Vacancy alongside Luke Wilson and Kate Beckinsale.
In 2014 he wrote and directed the film Like Sunday, Like Rain, starring Debra Messing, Leighton Meester and Billie Joe Armstrong. It opened in March 2015 and The New York Times called it a "sentimental intersection of two lives ' and the Los Angeles Times called it "quite a wonderful journey"
In 2014, Whaley appeared as the audience favorite Van Miller in Season One of the Showtime series Ray Donovan, alongside Jon Voight and Liev Schreiber.
In 2016, Whaley had a role in Paramount Animation's first mostly live-action film, Monster Trucks, and in 2017, he will appear in the teen film The Outskirts, opposite Victoria Justice.
Whaley's other film credits include World Trade Center, Red Dragon, Rob The Mob, School Of Rock, The Freshman, Broken Arrow, Little Monsters, A Midnight Clear, Janie Jones, IQ among numerous others.
Whaley's television credits include Gotham, The Blacklist, CSI, Curb Your Enthusiasm, Psych, Burn Notice, Ugly Betty, Mrs. Harris, When Trumpets Fade, Boston Legal, Medium, Blue Bloods, Alcatraz, among many others.
Whaley has maintained his roots in the theater, working frequently with The New Group in NYC. Most recently he appeared in the New Group's revival of Wallace Shawn's Marie And Bruce opposite Marisa Tomei.
In 2001, he married Heather Bucha, an actress and writer, author of Eat Your Feelings: Recipes for Self-Loathing, with whom he has two children. They collaborated on the NBC pilot Lloyd of the House, and continue to write together.
Ironweed (1987), Young Francis Phelan
Born on the Fourth of July (1989), Timmy
Field of Dreams (1989), Archie Graham
Little Monsters (1989), Boy
Flying Blind (TV Movie) (1989), Joey
Cold Dog Soup (1990), Michael Latchmer
The Freshman (1990), Steve Bushak
The Doors (1991), Robby Krieger
JFK (1991), Oswald imposter
Career Opportunities (1991), Jim Dodge
A Midnight Clear (1992), Paul Mundy
Hoffa (1992), Young Trucker in Diner (credited as Young Kid)
Back in the U.S.S.R. (1992), Archer Sloan
Swing Kids (1993), Arvid
Fatal Deception: Mrs. Lee Harvey Oswald (1993), Lee Harvey Oswald
I.Q. (1994), Frank
Swimming with Sharks (1994), Guy
Pulp Fiction (1994), Brett
The Outer Limits (1995), Henry Marshall
Cafe Society (1995), Mickey Jelke
Homage (1995), Karchie
The Desperate Trail (1995), Walter Cooper
Broken Arrow (1996), Giles Prentice
Retroactive (1997), Brian
Glam (1997), Franky Syde
The Wall (1998)
Went to Coney Island on a Mission from God... Be Back by Five (1998), Skee-Ball Weasel
When Trumpets Fade (1998), Medic Chamberlain
The Jimmy Show (2001), Jimmy O'Brien
Red Dragon (2002), Ralph Mandy (uncredited)
The Twilight Zone (2002)
School of Rock (2003), Battle of Bands Director (uncredited)
"Future Trade", Martin Donnor
Law & Order: Criminal Intent (2004)
"Eosphoros" (2004), Mitch Godel
Navy NCIS: Naval Criminal Investigative Service (2004)
"Chained", Jeffrey White
Detective (2005), Brewmaster
Crazy Eights (2006), Brent Sykes
World Trade Center (2006), Chuck Sereika
Psych (2006)
"Who Ya Gonna Call?" (2006), Robert Dunn/Martin Brody/Regina Kane
Vacancy (2007), Mason
Ruffian (2007), Bill Nack - A biography about the amazing thoroughbred racehorse Ruffian
Boston Legal (2007)
"Brotherly Love", Frankie Cox
House (2007)
"Mirror Mirror", Robert Elliot
Drillbit Taylor (2008), Interviewed Bodyguards
The Cell 2 (2009), Duncan
Burn Notice (2010)
"Breach of Faith", Josh Wagner
Alcatraz (2012)
"The Ames Brothers", Officer Donovan
Ray Donovan (2013)
"Twerk", "Black Cadillac", "The Golem", "Housewarming", "New Birthday", "Road Trip", & "Bucky Fuckn' Dent", Van Miller
Blue Bloods (2013)
"Collateral Damage" & "Drawing Dead", Gary Heller
Rob the Mob (2014), Agent Frank Hurd
The Blacklist (2014)
"The Good Samaritan", Karl Hoffman
Gotham (2014)
"Selina Kyle", Doug
Under the Dome (2015)
"The Kinship", "Alaska", & "Caged", Dr. Marston
Cold Moon, Sheriff Ted Hale (post-production)
Luke Cage (2016), Detective Rafael Scarfe
Madoff (TV Movie) (2016), Harry Markopolos
Monster Trucks (2016), Wade Coley
The Outskirts (2017), Herb
Frank Whaley Wikipedia