Occupation

Actor




Parents

Henry Holliman




Role

Actor




Name

Earl Holliman




Years active

1953–2000










Full Name

Henry Earl Holliman




Born

September 11, 1928 (age 94) (

1928-09-11

) Delhi, Louisiana, U.S.


Education

University of Southern California, University of California, Los Angeles


Awards

Golden Globe Award for Best Supporting Actor – Motion Picture


Nominations

Golden Globe Award for Best Supporting Actor in a Series, Miniseries, or Motion Picture Made for Television




Movies and TV shows

Police Woman, The Sons of Katie Elder, The Thorn Birds, Forbidden Planet, Last Train from Gun Hill


Similar People

Michael Anderson - Jr, Angie Dickinson, Charles Dierkop, Martha Hyer, Fred M Wilcox
Hollywood show 4 20 13 with angie dickinson earl holliman mamie van doren more
Henry Earl Holliman (born September 11, 1928) is an American actor. He is well known for his many character roles in films, mostly westerns and dramas, in the 1950s and 1960s, winning a Golden Globe Award for the 1956 film The Rainmaker. He also portrayed the role of Police Sergeant Bill Crowley on the television police drama Police Woman throughout its 1974–1978 run.
Contents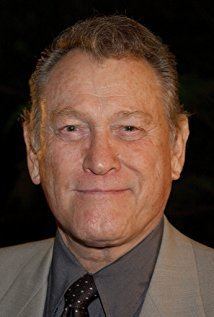 Doris Day: Doris Day's Best Friends with Earl Holliman and Steve Feather - 1985
Early life and education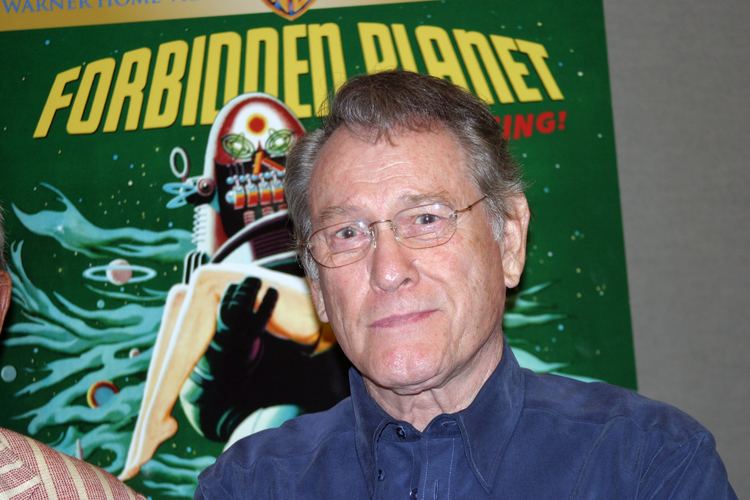 Earl Holliman was born in Delhi in the Richland Parish of northeastern Louisiana. Holliman's biological father died six months before he was born, and his biological mother, living in poverty with several other children, gave him up for adoption at birth. He was adopted from an orphanage a week after his birth by Henry Holliman, an oil-field worker, and his wife. Earl's early years were normal until his adoptive father died when Earl was 13.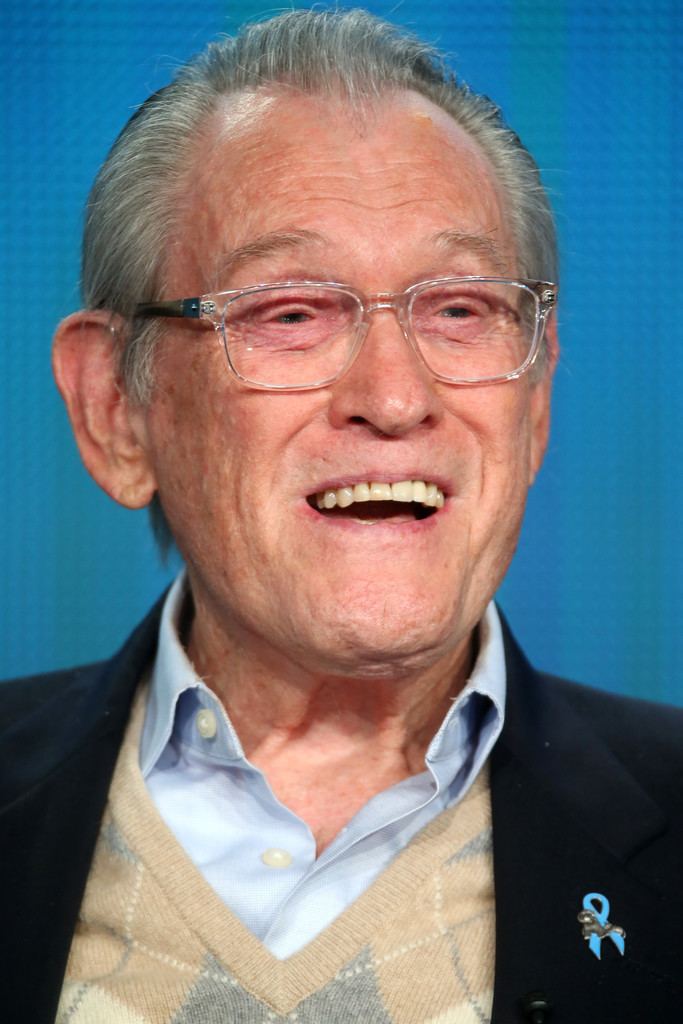 He saved money from his job ushering at a movie theater and left Shreveport, Louisiana, hitchhiking to Hollywood. Unsuccessful at finding work, he soon returned to Louisiana. Meanwhile, his adoptive mother had remarried, and Holliman disliked his new stepfather. He lied about his age and enlisted in the United States Navy during World War II. Assigned to a Navy communications school in Los Angeles, he spent his free time at the Hollywood Canteen, talking to stars who dropped by to support the servicemen and women. A year after he enlisted, the Navy discovered his real age and discharged him.
Holliman returned home and finished high school. As soon as he was old enough, he re-enlisted in the Navy and was stationed in Norfolk, Virginia. Interested in acting, he was cast as the lead in several Norfolk Navy Theatre productions. When he left the Navy for good, Holliman studied acting at the Pasadena Playhouse. He also graduated from the University of California, Los Angeles.
Film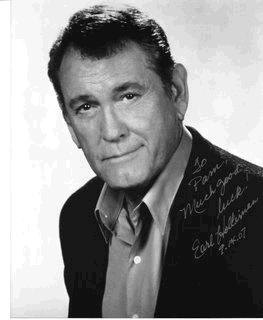 Holliman first appeared, uncredited, in three 1953 films. His credits include: The Bridges at Toko-Ri (1954), The Big Combo (1955), I Died a Thousand Times (1955) Forbidden Planet (1956), Giant (1956), The Rainmaker (1956) (for which he won the Golden Globe Award for Best Supporting Actor – Motion Picture), Gunfight at the O.K. Corral (1957), Last Train from Gun Hill (1959), The Sons of Katie Elder (1965), Anzio (1968) and Sharky's Machine (1981).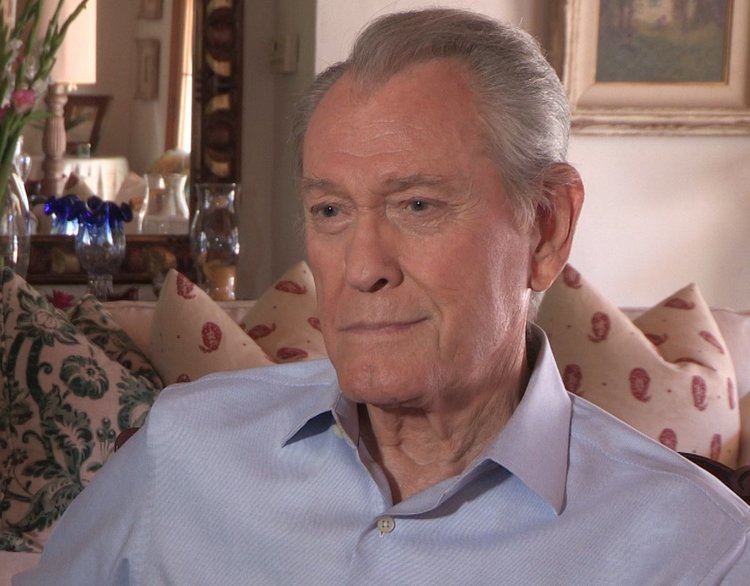 Holliman played a doomed helicopter crewman in the William Holden war drama The Bridges at Toko-Ri and a gangster's double-crossed thug in The Big Combo. He co-starred with Jack Palance in the crime drama I Died a Thousand Times, a remake of High Sierra. In his award-winning performance opposite Katharine Hepburn and Burt Lancaster in The Rainmaker, he played a rancher's timid son who finally must defy his father to gain self-respect.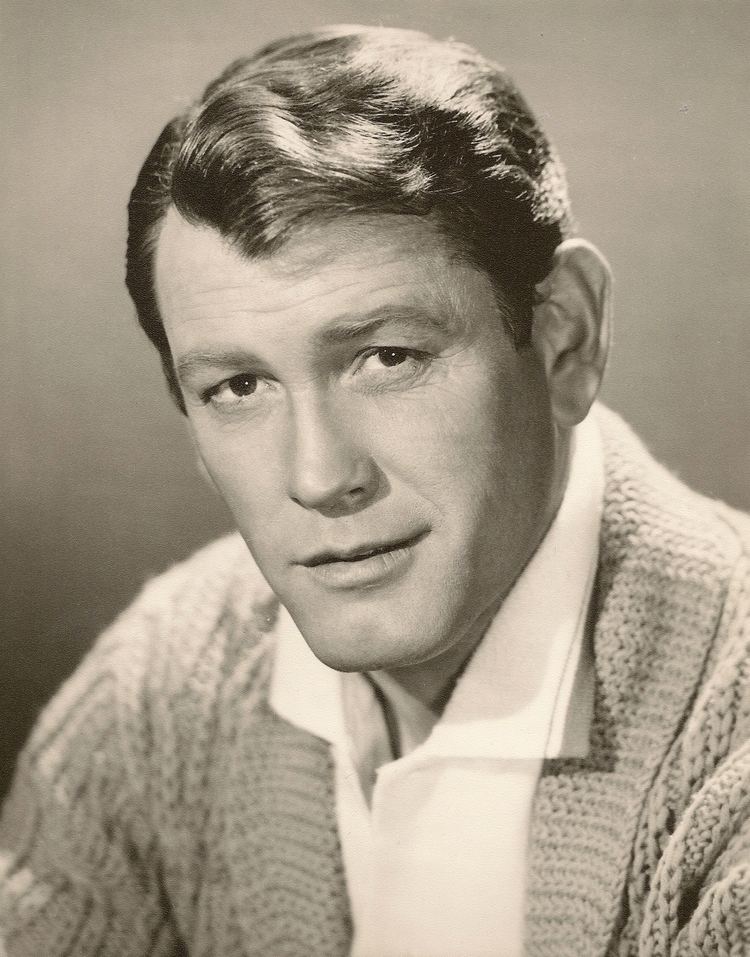 He was the soft-spoken son-in-law of a rancher (Rock Hudson) in the epic western saga Giant. Holliman would play many roles set in the American west. He was Wyatt Earp's deputy in Gunfight at the O.K. Corral, co-starring Lancaster and Kirk Douglas, and a sniveling coward guilty of murdering and raping lawman Douglas's wife in Last Train from Gun Hill. He played a drunken deputy sheriff whose brother Richard Widmark returns to town in a modern-day western, The Trap, and the brother of John Wayne and Dean Martin, out to avenge their murdered father, in a traditional western, The Sons of Katie Elder."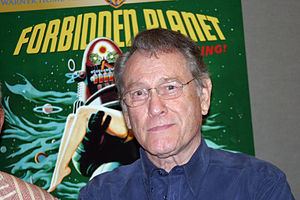 Holliman played a corrupt Atlanta politician in the 1981 crime drama, Sharky's Machine, starring and directed by Burt Reynolds.
Television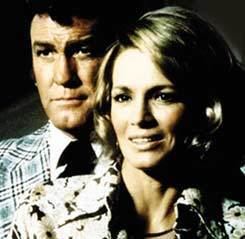 Holliman became well known to television audiences through his role as Sundance in CBS's Hotel de Paree, with costar Jeanette Nolan, from 1959 to 1960 and in the title role with Andrew Prine in NBC's The Wide Country, a drama about modern rodeo performers that aired for twenty-eight episodes in 1962–1963. He also had the distinction of appearing in the debut episode of CBS's The Twilight Zone, titled "Where Is Everybody?" which aired on October 2, 1959— the same night as the premiere of Hotel de Paree.
In 1962, he and Claude Akins guest-starred as feuding brothers in "The Stubborn Stumbos" episode of Marilyn Maxwell's ABC drama series Bus Stop. In 1967, Holliman guest-starred on Wayne Maunder's short-lived ABC military-western series Custer. In 1970, Holliman starred in the TV movie Tribes as the antagonist Master Sergeant Frank DePayster, co-starring with Darren McGavin and Jan Michael Vincent. In 1970 and 1971, Holliman made two appearances in the western comedy series Alias Smith and Jones starring Pete Duel (né Deuel) and Ben Murphy.
From 1974 to 1978, he played Sergeant Bill Crowley opposite Angie Dickinson in the Police Woman series. He co-starred in all 91 episodes of the hit series, playing the police department superior of undercover officer Pepper Anderson. He took part in the Dean Martin Celebrity Roast comedy roast of co-star Dickinson on Aug. 2, 1977.
Earl continued to appear in television guest roles throughout the 1970s and 1980s. He shared a starring role in the CBS movie "Country Gold" made in Nashville which also featured Loni Anderson, Linda Hamilton and Cooper Huckabee. He was also a regular celebrity panelist on Hollywood Squares, where he was recognized for his ability to trick the contestants with believable bluff answers.
His most notable role during this period was in the hit mini-series The Thorn Birds with Richard Chamberlain and Rachel Ward. He also took part in the Gunsmoke reunion movie "Gunsmoke: Return to Dodge" in 1987 as Jake Flagg, having guest-starred on the Gunsmoke TV series with James Arness three times between 1969 and 1973. He was an occasional celebrity on the $25,000 and $100,000 Pyramid game shows between 1983-1991. In 1991, Holliman had a guest-star role on Murder, She Wrote, in the Season 7 episode "Who Killed JB Fletcher?"
Later in his career, Holliman starred in the 1997-1999 television series Night Man as Frank Domino, a semi-retired police officer and protagonist character's father.
Personal life
Earl Holliman owned the Fiesta Dinner Playhouse in San Antonio, Texas. He occasionally performed at his theater when he was not working in Hollywood, including starring in Same Time, Next Year with Julie Sommars in 1983. The facility closed after 1987.
Holliman is also known for his work as an animal-rights activist, including more than 25 years as president of Actors and Others for Animals.
Awards and nominations
In addition to his Golden Globe Award for Best Supporting Actor – Motion Picture for The Rainmaker, Holliman also earned a nomination for a Golden Globe Award for "Best Performance by an Actor in a Supporting Role in a Television Series" for his performance alongside Delta Burke in her short-lived 1992 series Delta.
For his contribution to the television industry, Holliman has a star on the Hollywood Walk of Fame at 6901 Hollywood Blvd.
Conflation with Anthony Earl Numkena
For a number of years, various references said that the name Anthony Earl Numkena was the original name of Earl Holliman.
Numkena was an American Indian child actor, born in 1942, who appeared with Holliman in the film Destination Gobi in 1954.
References
Earl Holliman Wikipedia
(Text) CC BY-SA