Nationality

Australian




Children

Two




Spouse(s)

Phillipa McManarney




Name

Dick Smith






Full Name

Richard Harold Smith




Born

18 March 1944 (age 76) (

1944-03-18

) Roseville, New South Wales


Education

North Sydney Technical High School


Known for

Entrepreneur, businessman, aviator, philanthropist, political activist.




Awards

Companion of the Order of Australia
Electronics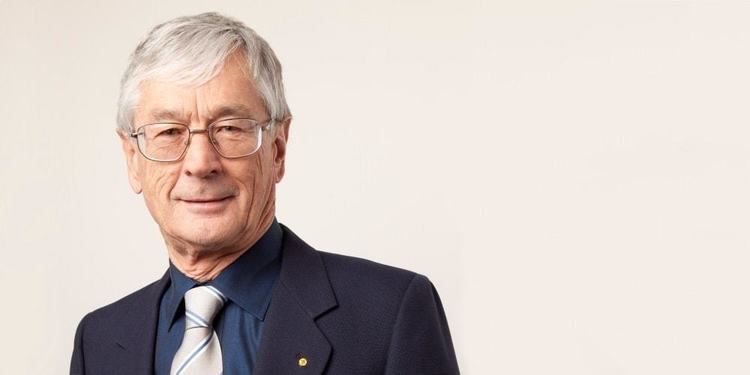 In 1968, Dick Smith founded electronics retailer Dick Smith Electronics as a small car radio installation business in the Sydney suburb of Neutral Bay, New South Wales. In 1982, he sold the business to Woolworths for $22 million, and the business still retains his name in the business title.
Dick Smith Electronics entered Asia in 1978 with a store in Hong Kong's tourist shopping hub, Tsim Sha Tsui, and the United States with stores in Northern California and Los Angeles, but these were closed in 1980 and the late 1980s, respectively. It has since expanded to employ over 2,000 people. It has co-sponsored AFL club the Richmond Tigers since 2008.
On 31 January 2012 Woolworths Limited announced that after the results of a strategic review it would close up to 100 Dick Smith stores and sell the business.
On 27 September 2012 Woolworths announced that the private equity firm Anchorage Capital Partners would purchase Dick Smith Electronics for $20M with the transition between Woolworths and Anchorage being finalised on 27 November 2012. It was later reported that this was only part payment with Anchorage Capital Partners paying a further $74 million to Woolworths making the total payment $94 Million.
Australian products
Smith founded Dick Smith Foods in 1999, marketed as a crusade against foreign ownership of Australian food producers, particularly Arnott's Biscuits, which in 1997 became a wholly owned subsidiary of the Campbell Soup Company. Dick Smith Foods only sells foods produced in Australia by Australian-owned companies.
Dick Smith Foods' products are often named to parody the items they compete with – for example, in competition with Redheads matches, Smith sells near-identically packaged matches called "Dickheads" with the text on the rear stating "We would have to be complete dickheads to let most of our famous Australian brands be taken over by foreign companies. Brands such as Vegemite, Aeroplane Jelly, Arnott's, Speedo and Redhead Matches are in overseas hands. This means the profit and wealth created goes overseas and robs our children and grandchildren of a future". A chocolate biscuit called "Temptin'" competed directly with the established favourite Arnott's Tim Tam. In 2003 Arnott's took legal action against Dick Smith Foods, resulting in an out-of-court settlement that required the "p" in the Temptin' logo to be increased in size.
Publishing
In 1983 Smith published the book "The Earth Beneath Me" which described his solo helicopter flight around the world. Two documentaries were also filmed during the flight, and a third one soon after. In 1986, Smith founded the magazine Australian Geographic, a National Geographic-style magazine focusing on Australia. Smith did not want to greatly expand Australian Geographic, but his friend and CEO Ike Bain convinced him to change his mind and soon it was a successful business.
Aviation and adventures
In 1964, Smith sailed with a group of Rover Scouts to Balls Pyramid in the Pacific Ocean – the highest sea spire in the world. He and the group failed to climb the Pyramid; however in 1980 Smith returned, climbed to the top, and formally claimed the land for Australia by unfurling a flag.
Smith learned to fly in 1972, graduating to a twin engine Beech Baron. In 1976 he competed in the Perth to Sydney air race. At the age of 34 he purchased his first helicopter, a Bell Jetranger II. With it he made a record-setting flight from Sydney to Lord Howe Island and return, 1,185 km. The helicopter opened new opportunities for exploring places otherwise inaccessible. In 1978 he found the wreck of the Kookaburra aircraft, which crash-landed in the Central Australian Desert in 1929.
In 1982–83 Smith successfully completed the first solo helicopter flight around the world. His flight began in Fort Worth, Texas, on 5 August 1982, in a newly purchased Bell Jetranger 206B. On 19 August, the 50th anniversary of James Mollison's solo crossing of the Atlantic, he arrived at Balmoral Castle, United Kingdom where he met Prince Charles. From there he flew to London, where, later that day, the first stage of his flight ended, after 11,752 km. The second stage of his flight started in London on 13 September, and finished in Sydney, Australia, 3 October 1982, 23,092 km later. On 25 May 1983 the final stage of the flight started. Not being granted permission to land in USSR, he arranged to land on a ship to refuel. His journey ended on 22 July 1983, the 50th anniversary of Wiley Post's solo aeroplane flight around the world on 22 July 1933.
Smith's first attempt to reach the North Pole, in 1986, failed. He had to give up just 670 kilometres short of his destination because his navigation equipment was beginning to fail and visibility had dropped to almost zero. Smith made two more attempts to reach the North Pole in his JetRanger Helicopter. The third attempt, in April 1987, was successful, but required that he refuel in parts of the Arctic Circle where fuel was not available. He had the fuel delivered in a DHC-6 Twin Otter.
In 1988/89 Smith flew a Twin Otter aircraft VH-SHW (registered after his hero, Sir Hubert Wilkins) vertically around the world, landing at both the North and South Poles.
In October 1991 Smith was the second person to fly over Mount Everest.
In 1992 Dick and Pip Smith circled the summit of Mount Everest and took photographs. In Australian Geographic (January–March 1993) Dick wrote: 'The experience was unbelievable and I felt privileged to be one of the very few people to obtain permission from the Nepalese government to fly over the summit."
In 1992 Smith made another helicopter flight around the world, this time with his wife Pip. He bought a twin-engine Sikorsky S-76 helicopter. At their journey's end Dick and Pip had flown more than 39,607 nautical miles (73,352 kilometres) and they had taken more than 10,700 photographs. These are a valuable record of what our planet looks like in the last decade of the 20th century. He said, "I hope that many of the areas will be photographed again in 10 years time from exactly the same position".
Smith and his co-pilot John Wallington made the first trip across Australia by hot air balloon on 18 June 1993.
In November 1995 Smith climbed the most remote of the seven summits, Carstensz Pyramid in Irian Jaya with Peter Hilary and Greg Mortimer.
Smith has been a vocal advocate for the civil aviation industry in Australia, having been appointed by Prime Minister Bob Hawke to be Chairman of the Board of the Civil Aviation Authority from February 1990 to February 1992. He also served as Deputy-Chairman and Chairman of the Board of the Civil Aviation Safety Authority from 1997 until his resignation in 1999.
Smith was Chairman of the Council for the Centenary of Federation from December 1996 to February 2000. He was appointed to this position by the then Prime Minister, John Howard.
In February 2000, Smith and his co-pilot John Wallington became the first people to successfully complete an east-west crossing of the Tasman Sea by balloon, from New Zealand to Australia against generally-prevailing winds.
On 7 January 2006, Smith flew his Cessna Grand Caravan from Sydney to Hari Hari on the West Coast of New Zealand's South Island to mark the 75th anniversary of the first solo trans-Tasman flight by Guy Menzies in 1931.
On Tuesday 26 August 2008 Smith, with his wife Pip, completed a two and a half year drive around the world. The journey of 40,361 kilometres was made by road vehicle.
In October 2015 Smith recommended a mass exit from The Australian aviation industry: "I absolutely recommend that people get out of aviation as quickly as they can, sell up their businesses and close down ..."
Stunts
Smith has also attempted a number of well-publicised practical jokes, including the "attempt" to tow an iceberg from Antarctica to Australia to obtain more fresh water in 1978. In the early 1980s Dick Smith served as the conductor aboard a London double decker bus which jumped 15 motorcycles. The bus, driven by Hans Tholstrup, was a humorous poke at Evel Knievel who had visited Australia in 1979 and jumped his motorcycle over buses. Dick Smith's presence on the bus was a last minute decision by himself.
Achievements
Founded Dick Smith Electronics 1968 (sold to Woolworths Limited in 1982)
First solo helicopter flight around the world – 1983
Australian of the Year for 1986
Founded Australian Geographic in 1986 and returned the Australian Encyclopaedia to Australian ownership in 1987, sold to Australian-owned John Fairfax Publications Pty Ltd – 1995. Now privately owned following management buy-out in 1998
First person to fly around the world via the poles in 1989 and made the first helicopter flight to the North Pole in 1987
First non-stop balloon crossing of the Australian continent – 1993
Chairman of the National Centenary of Federation Council – 1996–2000
Chairman of the Civil Aviation Safety Authority Board – 1997–1999 & 1990–1992
Appointed as Ambassador for the Council for Aboriginal Reconciliation – 1998
Founded Dick Smith Foods – 1999
First Trans-Tasman Balloon flight – 2000
Founded film production company Smith&Nasht – 2010
Awards and honours
Smith was appointed an Officer of the Order of Australia in the Australia Day Honours of 1999, for his services to the community, charity and business. In 2015 he was advanced to a Companion of the Order of Australia "for eminent service to the community as a benefactor of a range of not-for-profit and conservation organisations, through support for major fundraising initiatives for humanitarian and social welfare programs, to medical research and the visual arts, and to aviation."
Smith was awarded Australian of the Year in 1986. At Smith's Australian of the Year Presentation he suggested that publisher Rupert Murdoch might like to take a year off, come back to Australia and share some of his expertise by heading the Treasury or the Reserve Bank.
Smith was awarded the Baden-Powell Award in 1966, the highest award in the Rover Section, after 14 years in the Scouting movement.
Smith gained his amateur radio licence at the age of 17 and holds call sign VK2DIK.
In 1992 Smith received the United States' Lindbergh award. The Award, "is given annually to individuals whose work over many years has made significant contributions toward the Lindbergh's concept of balancing technology and nature."
Smith was named an Australian Living Treasure in 1997.
In 2000, Smith was named the 2000 Adventurer of the Year by the Australian Geographic Society, after he made a trans-tasman balloon trip from New Zealand to Australia.
In 2010, Smith was the Patron for the 100th Anniversary of the Wireless Institute of Australia, including being the major speaker at the annual general meeting in Canberra on 27 May 2010. The next day, he hosted AGM attendees at his country property, "Bowylie", near Gundaroo, New South Wales, formerly the home of actress Maud Jeffries. On 29 June 2010 Smith accepted the commission of Rear Admiral of the Lake Eyre Yacht Club.
In December 2011, Smith was appointed as a Consulting Professor in the Department of Biology, School of Humanities and Sciences of Stanford University California by Dean, Richard P.Saller. This was made in recognition of his many years of work in relation to environmental issues including his 2011 book, Dick Smith's population Crisis.
In May 2013, Smith was commemorated in the species' name of the newly described fossil koala relative Litokoala dicksmithi. The paper's editor Karen Black honoured him as
On 16 November 2013, Dick Smith was inducted into the Australian Aviation Hall of Fame.
In October 2014, Dick Smith received a Special Australian Geographic Society Award for 50 years of adventure.
Involvement in public affairs
In 2005, Dick Smith gave public support to the asylum seeker Peter Qasim. Qasim was released later in 2005 by the Australian Government after seven years in detention. This support included the offer to visit India seeking evidence of Qasim's claims.
He paid a large share of the ransom to free Australian photojournalist Nigel Brennan and Canadian journalist Amanda Lindhout who were both being held hostage in Somalia.
Smith is a founder and a patron of the Australian Skeptics. In July 1980, Smith collaborated with renowned sceptic James Randi to test water divining, offering a prize of $40,000 for a successful demonstration.
In June 2008, he offered a $50,000 award for investigative journalism into the Government purchase of Super Seasprite helicopters, after the contract was cancelled at a cost of A$1.1 billion.
In response to a large increase in pertussis cases during a 2008/09 outbreak, Smith funded a national ad in The Australian encouraging parents to "Get The Facts" and derided the Australian Vaccination Network as an anti-vaccination organisation.
In February 2012 Smith expressed himself skeptical of the purported Energy Catalyzer Cold fusion device. On 14 February, he offered the inventor Andrea Rossi one million US Dollars if he were to repeat the demonstration of 29 March of the year before, this time allowing particular care to be given to a check of the electric wiring of the device, and to the power output. The offer was declined by Rossi before the lapse of 20 February acceptance deadline that had been set by Smith.
Smith has subsequently offered one million US dollars "to any person or organisation that can come up with a practical device that has an output of at least one kilowatt of useful energy through LENRs (low energy nuclear reactions)." The offer remained open until January 2013.
Political activism
Smith donated A$60,000 in February 2007 towards a campaign to secure a fair trial for then Australian terrorism suspect David Hicks who had been held in a U.S. military prison in Cuba's Guantanamo Bay for five years. Smith said he wanted Hicks to get "a fair trial, a fair go". Fresh charges, including attempted murder, had been filed against Hicks earlier that month. Hicks pleaded guilty to a lesser charge in March 2007 as part of a plea bargain, and was released from custody in December 2007.
Smith financially assisted Australian Greens leader Bob Brown after he was left with a $240,000 anti-logging court bill after losing a case he brought against Forestry Tasmania. A failure to pay would have resulted in Brown having to declare bankruptcy, and therefore lose his seat in the Senate.
In 2011 Dick Smith expressed support for action on climate change, including the introduction of a carbon tax, and criticized the response to actor Cate Blanchett speaking out on the matter. He stated that "in their editorials [News Limited journalists] say they accept that human-induced climate change is a real danger ... yet their news pages and opinion pieces are full of endless attacks on politicians and others who support putting a price on carbon." Smith has produced a documentary Ten Bucks a Litre calling for the development of electric cars, concerned at rising fuel prices.
Population policy activism
In August 2010 Smith announced he would be devoting himself to questions of global population, overpopulation, and alternatives to an endless economic growth economy. He produced and appeared in the feature-length documentary Dick Smith's Population Puzzle broadcast by public network the Australian Broadcasting Corporation, questioning the desirability of Australia's rapid population growth. In the documentary, Smith calls the campaign the most important thing he has ever done in his life. It was subsequently distributed on DVD. The same year, he established the production company Smith&Nasht with producer Simon Nasht.
In August 2010 he announced the Wilberforce Award of A$1 million to a person under 69 who attracted his attention by advocating alternatives to population and consumption growth.
In May 2011, Dick Smith published his book on the subject, Dick Smith's Population Crisis: The dangers of unsustainable growth for Australia. In 2013 Smith&Nasht revisited the topic of overpopulation with the release of an hour-long documentary film called The Vasectomist.
The Dick Smith Party
In March 2015, the media announced that Dick Smith had registered The Dick Smith Party, but would not be running as a candidate himself. The party intends to focus on the senate and will run on a platform of curbing unnecessary regulation and population growth. Smith is opposed to Australia's "ridiculously huge" rates of immigration.
References
Dick Smith (entrepreneur) Wikipedia
(Text) CC BY-SA