Occupation

Actor, musician




Height

1.75 m




Role

Actor





Name

Cillian Murphy




Years active

1996–present




Parents

Brendan Murphy







Born

25 May 1976 (age 47) (

1976-05-25

) Douglas, County Cork, Ireland


Spouse

Yvonne McGuinness (m. 2004)


Children

Malachy Murphy, Aran Murphy




Movies and TV shows

Peaky Blinders, Inception, Batman Begins, 28 Days Later, Red Eye


Similar People

Yvonne McGuinness, Tom Hardy, Annabelle Wallis, Joseph Gordon‑Levitt, Ken Watanabe


Profiles




Facebook
Cillian Murphy & Helen McCrory Interview - Peaky Blinders Season 2 (HD)
Cillian Murphy (; born 25 May 1976) is an Irish actor of stage and screen. Since making his debut in his home country in the late 1990s, Murphy has also become a presence in British and American cinemas noted by critics for his performances in many independent and mainstream films. He is best known as Damien in The Wind That Shakes the Barley, Jim in 28 Days Later (2002), the Scarecrow in The Dark Knight Trilogy (2005–12), Jackson Rippner in Red Eye (2005), Robert Capa in Sunshine (2007), Robert Fischer in Inception (2010) and Thomas Shelby in the BBC series Peaky Blinders.
Contents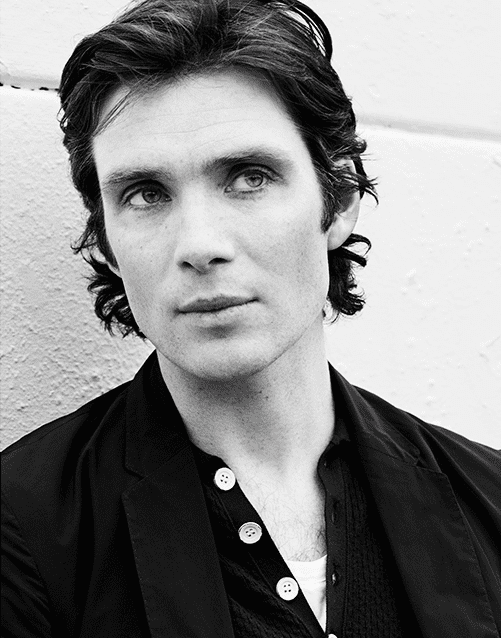 A native of Cork, Murphy began his performing career as a rock musician. After turning down a record deal, he made his professional acting debut in the play Disco Pigs in 1996. While continuing with stage work he also began appearing in independent films, first coming to international attention in 2002 as the hero of Danny Boyle's post-apocalyptic film 28 Days Later. Murphy's profile continued to grow in 2005 when he appeared in a series of successful films: firstly as the Scarecrow in Christopher Nolan's 2005 blockbuster Batman Begins—a role he reprised in The Dark Knight (2008) and The Dark Knight Rises (2012)—and secondly in the action-thriller Red Eye (2005). For his performance as a transgender woman in Breakfast on Pluto (2005), Murphy received a Golden Globe award nomination for Best Actor in a Musical or Comedy.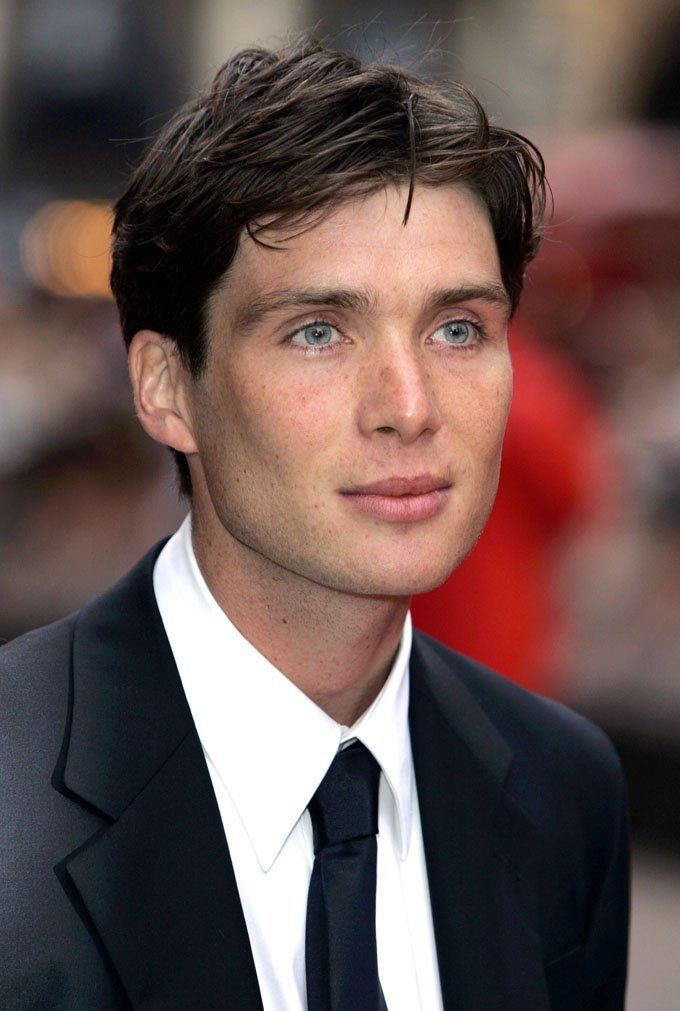 In 2006, Murphy played the lead role in Ken Loach's Palme d'Or-winning film The Wind That Shakes the Barley. He teamed up again with Boyle for the science-fiction film Sunshine (2007), and with Nolan for the highly successful thriller Inception (2010). Since 2013, Murphy has played the lead in the BBC gangster series Peaky Blinders. He has continued to work on stage, and won the Drama Desk Award for Outstanding Solo Performance for Misterman in 2011. Murphy lives with his wife and two children in Monkstown, Dublin.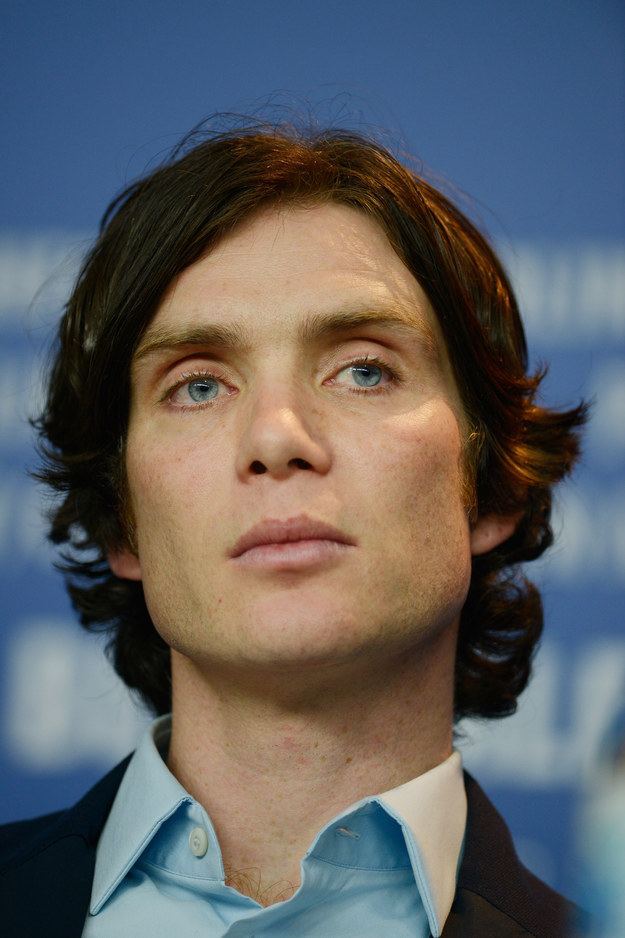 In 2011 Murphy became patron of the UNESCO Child and Family Research Centre at the National University of Ireland Galway. He is closely associated with the work of Professor Pat Dolan Director UCFRC and UNESCO Chair in Children, Youth and Civic Engagement.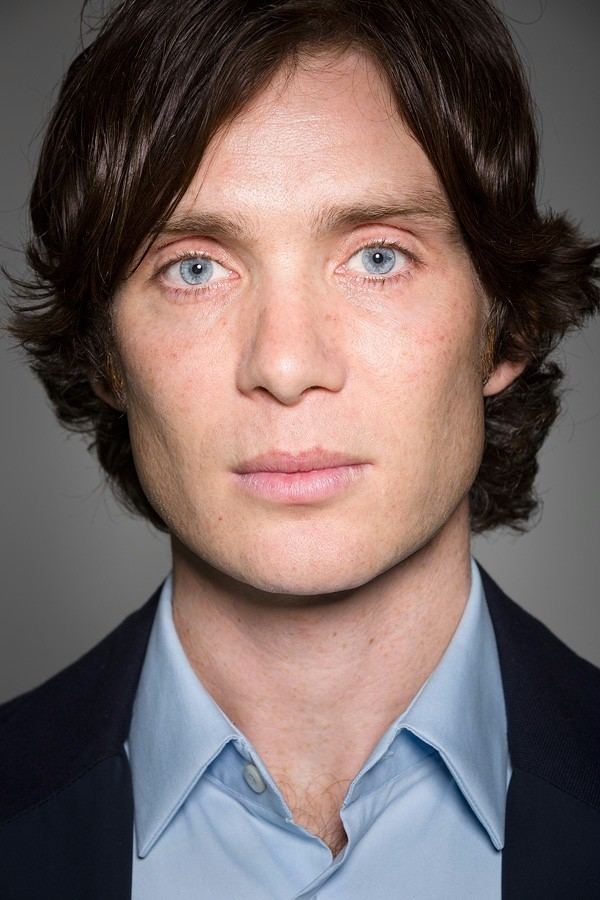 Cillian Murphy introduces Scarecrow
Early life, education, and music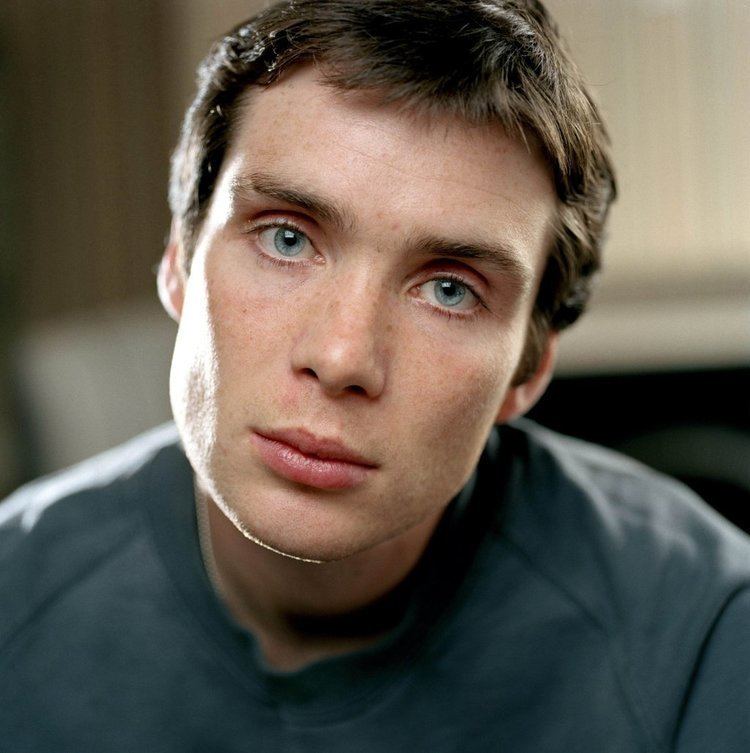 Murphy was born in Douglas and raised in Ballintemple, two suburbs of Cork. His father, Brendan, works for the Irish Department of Education, and his mother is a French teacher. Not only are his parents educators, but his aunts and uncles are also teachers, as was his grandfather. Musicianship also runs in the family, and Murphy started playing music and writing songs at the age of 10.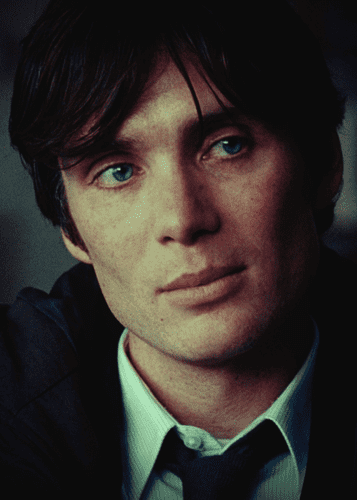 Murphy was raised Roman Catholic and attended the Catholic school Presentation Brothers College, where he did well academically but got into trouble often, sometimes being suspended, until he decided in his fourth year that misbehaving was not worth the hassle. Not keen on sport, a major part of life at PBC, Murphy found that creative pursuits were not fully nurtured at the school. Still, it was there that he got his first taste of performing, when he participated in a drama module presented by Pat Kiernan, the director of the Corcadorca Theatre Company. Murphy later described the experience as a "huge high" and a "fully alive" feeling that he set out to chase. His English teacher, the poet and novelist William Wall, encouraged him to pursue acting; but, at this stage, to Murphy, performing meant dreams of becoming a rock star.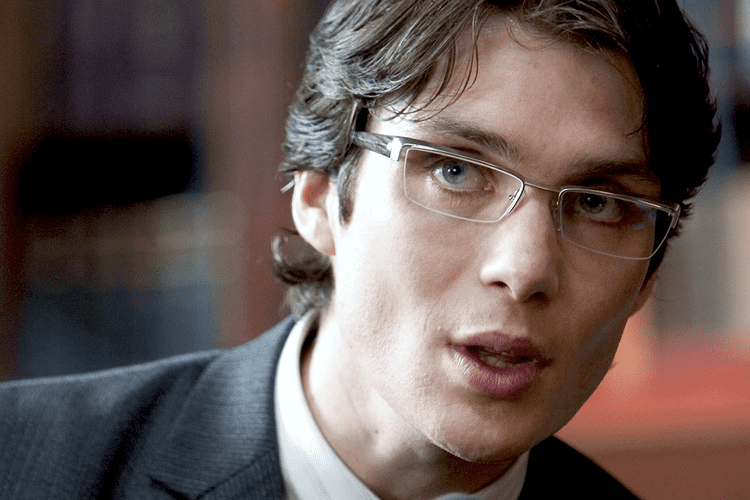 In his late teens and early twenties, Murphy worked towards a career as a rock musician, playing guitar in several bands alongside his brother Páidi. The Beatles-obsessed pair named their most successful band "The Sons of Mr. Greengenes", after a 1969 song by another idol, Frank Zappa. Murphy sang and played guitar in the band, which he has said "specialised in wacky lyrics and endless guitar solos". In 1996, The Sons of Mr. Greengenes were offered a five-album record deal by Acid Jazz Records, but they did not sign the contract due to Murphy's brother still being in secondary school and the little money involved in ceding the rights to Murphy's compositions to the record label. Murphy confessed that "I'm very glad in retrospect that we didn't sign because you kind of sign away your life to a label and the whole of your music".
Also in 1996, Murphy began studying law at University College Cork (UCC), but he failed his first year exams because, as he put it, he had "no ambitions to do it". Not only was he busy with his band, but he has said that he knew within days after starting at UCC that law was not what he wanted to do. After seeing Corcadorca's stage production of A Clockwork Orange, directed by Kiernan, acting had begun to pique his interest. His first major role was in the UCC Drama Society's amateur production of Observe the Sons of Ulster Marching Towards the Somme, also starring Irish American comedian, Des Bishop. Murphy also played the lead in a UCC Drama production of Little Shop of Horrors, which was performed in the Cork Opera House. According to Murphy, his primary motivation then was to party and meet women, not to begin an acting career. Nonetheless, he began to move away from working as a rock musician, about which he later remarked, "I think there's such a thing as a performance gene. If it's in your DNA it needs to come out. For me it originally came out through music, then segued into acting and came out through there. I always needed to get up and perform."
Early work
Murphy hounded Pat Kiernan until he got an audition at Corcadorca, and in September 1996, he made his professional acting debut on the stage, playing the part of a volatile Cork teenager in Enda Walsh's Disco Pigs. Walsh recalled meeting and discovering Murphy: "There was something about him – he was incredibly enigmatic and he would walk into a room with real presence and you'd go, "My God". It had nothing to do with those bloody eyes that everyone's going on about all the time." Murphy observed, "I was unbelievably cocky and had nothing to lose, and it suited the part, I suppose." Originally intended to run for three weeks in Cork, Disco Pigs ended up touring throughout Europe, Canada and Australia for two years, and Murphy left both university and his band. Though he had intended to go back to playing music, he secured representation after his first agent caught a performance of Disco Pigs, and his acting career began to take off.
Murphy began appearing in independent films, such as John Carney's On the Edge, and in short films, including the Irish short Filleann an Feall, He also appeared in the BBC television mini-series adaptation of The Way We Live Now. In addition to Disco Pigs, he starred in many other plays, including Shakespeare's Much Ado About Nothing, Neil LaBute's The Shape of Things, and Chekhov's The Seagull; Murphy considers this stage work to have been his "training ground". Murphy also reprised his Disco Pigs role for the 2001 indie film version by Kirsten Sheridan, in which he was able to showcase his singing. During this period, he moved from Cork, relocating first to Dublin for a few years, then to London in 2001. In 1999 he had a role as a soldier in William Boyd's The Trench, a film about a group of young British soldiers on the eve of the Battle of the Somme.
In 2002, Murphy achieved mainstream success when he was cast in the leading role in Danny Boyle's horror film 28 Days Later. He portrayed pandemic survivor Jim who is "perplexed to find himself alone in the desolate, post-apocalyptic world" after waking from a coma in a London hospital, 28 days later. Casting director of the film Gail Stevens suggested that Boyle audition Murphy for the role, having been impressed with his performance in Disco Pigs. Stevens stated that it was only after seeing his slender physique during filming that they decided to feature him fully nude at the beginning of the film. She recalled that Murphy was shy on set with the tendency to look slightly away from the camera, but enthused that he had a "dreamy, slightly de-energised, floating quality that is fantastic for the film". His performance, which Richard Cosgrove considers to be "extremely convincing", earned him nominations for Best Newcomer at the 8th Empire Awards and Breakthrough Male Performance at the 2004 MTV Movie Awards. Released in the UK in late 2002, by the following July 28 Days Later had become a sleeper hit in America and a major success worldwide, putting Murphy before a mass audience for the first time. Murphy professed that he considered the film to be much deeper than a zombie or horror film, expressing surprise at the film's success and that American audiences responded well to its content and violence.
In late 2003, Murphy starred as a lovelorn, hapless supermarket stocker who plots a bank heist with Colin Farrell in Intermission, which became the highest-grossing Irish independent film in Irish box office history (until The Wind That Shakes the Barley broke the record in 2006). Reflecting on his roles in 28 Days Later and the "sad-sack Dublin shelf-stacker" in Intermission, Sarah Lyall of the International Herald Tribune stated that Murphy brought "fluent ease to the roles he takes on, a graceful and wholly believable intensity. His delicate good looks have, as much as his acting prowess, caused people to mark him as Ireland's next Colin Farrell, albeit one who seems less likely to be caught tomcatting around or brawling drunkenly at premieres". Murphy had a minor supporting role in the successful Hollywood period drama Cold Mountain. He portrayed a deserting soldier who shares a grim scene with Jude Law's character, and was only on location in Romania for a week. Murphy stated that it was a "massive production", remarking that director Anthony Minghella was the calmest director he'd ever met. Murphy also had a role as a butcher in Girl with a Pearl Earring with Scarlett Johansson and Colin Firth.
In 2004, Murphy toured Ireland as the "androgynous, naive Christy" in the titular role of The Playboy of the Western World, a Druid Theatre Company production under the direction of Garry Hynes, who had previously directed Murphy in Seán O'Casey's Juno and the Paycock and John Murphy's The Country Boy, also for Druid.
Critical success
Wider recognition came to Murphy in 2005 when he starred as Dr. Jonathan Crane in Christopher Nolan's Batman Begins. Originally asked to audition for the role of Bruce Wayne/Batman in Batman Begins, Murphy never saw himself as having the right physique for the superhero, but leapt at the chance to connect with director Christopher Nolan. Though the lead went to Christian Bale, Nolan was so impressed with Murphy that he gave him the supporting role of Dr. Jonathan Crane, whose alter ego is supervillain Scarecrow. Nolan told Spin, "He has the most extraordinary eyes, and I kept trying to invent excuses for him to take his glasses off in close-ups." Murphy achieved further mainstream success that year by portraying operative Jackson Rippner who terrorises Rachel McAdams on an overnight flight in Wes Craven's thriller, Red Eye. New York Times film critic Manohla Dargis asserted that Murphy made "a picture-perfect villain" and that his "baby blues look cold enough to freeze water and his wolfish leer suggests its own terrors". The film was favourably reviewed and earned almost $100 million worldwide.
Murphy received several awards nominations for his 2005 bad guy turns, among them a nomination as Best Villain at the 2006 MTV Movie Awards for Batman Begins. Entertainment Weekly ranked him among its 2005 "Summer MVPs", a cover story list of 10 entertainers with outstanding breakthrough performances. The New Yorker's David Denby wrote, "Cillian Murphy, who has angelic looks that can turn sinister, is one of the most elegantly seductive monsters in recent movies."
In late 2005, Murphy starred as Patrick/"Kitten" Braden, a transgender Irish foundling in search of her mother, in Neil Jordan's dramedy Breakfast on Pluto, based on the novel of the same title by Patrick McCabe. Set against the Breakfast on Pluto's kaleidoscopic backdrop of 1970s glitter rock fashion, magic shows, red light districts and I.R.A. violence, Murphy transforms from androgynous teen to high drag blond bombshell. He had auditioned for the role in 2001, and though Jordan liked him for the part, The Crying Game director was hesitant to revisit transgender and I.R.A. issues. For several years, Murphy lobbied Jordan to make the film before the actor became too old to play the part. In 2004, Murphy prepared for the role by meeting a transvestite who dressed him and took him clubbing with other transvestites. The role required "serious primping" with eyebrow plucking and chest and leg hair removal, and Roger Ebert noted the way that Murphy played the character with a "bemused and hopeful voice". The San Francisco Chronicle's Ruthe Stein said of his performance, "Murphy projects enormous energy onscreen, as he's already shown in 28 Days Later... and Red Eye. He's supremely well cast as the androgynous Kitten ... [and] smoothly makes the transition from broad comedy to drama. He delivers Kitten's favourite line, 'Oh serious, serious, serious!' with the full implications of its dual meaning." While even lukewarm reviews of Breakfast on Pluto still tended to praise Murphy's performance highly, a few critics dissented: The Village Voice, which panned the film, found him "unconvincing" and overly cute. Murphy was nominated for a Golden Globe Award for Best Actor in a Musical or Comedy for Breakfast on Pluto and won the 4th Irish Film and Television Academy Best Actor Award. Premiere cited his performance as Kitten in their "The 24 Finest Performances of 2005" feature.
In 2006 (2007 in North America), Murphy starred in Ken Loach's film about the Irish War of Independence and Civil War, The Wind That Shakes the Barley, which won the Palme d'Or at the 2006 Cannes Film Festival and became the most successful Irish independent film at the Irish box office. Murphy was especially keen on appearing in the film due to his intimate connections to Cork, where it was shot. Murphy had to audition six times for the role of Damien O'Donovan, a young doctor turned revolutionary, before winning the part. Murphy considered it a very special privilege to have been given the role and stated that he was "tremendously proud" of the film, remarking that the "memories run very, very deep – the politics, the divisions and everybody has stories of family members who were caught up in the struggle". Critic Denby noted Murphy's moments of deep stillness and idiosyncrasies in portraying the character. Kenneth Turan of the Los Angeles Times wrote, "Murphy is especially good at playing the zealotry as well as the soul-searching and the regret, at showing us a man who is eaten up alive because he's forced to act in ways that are contrary to his background and his training." GQ UK presented Murphy with their 2006 Actor of the Year award for his work in The Wind That Shakes the Barley.
2006–2010
Murphy returned to the stage opposite Neve Campbell at the New Ambassadors Theatre in London's West End from November 2006 to February 2007, playing the lead role of John Kolvenbach's play Love Song. Theatre Record described his character of Beane as a "winsomely cranky" mentally unstable "sentimentalised lonely hero", noting how he magnetically, with "all blue eyes and twitching hands", moves "comically from painfully shy "wallpaper" to garrulous, amorous male". Variety considered his performance to be "as magnetic onstage as onscreen", remarking that his "unhurried puzzlement pulls the slight preciousness in the character's idiot-savant naivete back from the brink".
In April 2007 (July in North America), he starred onscreen as a physicist-astronaut charged with re-igniting the sun in the science fiction movie Sunshine, which teamed him up again with director Danny Boyle. Murphy appeared opposite Lucy Liu in Paul Soter's romantic comedy Watching the Detectives; the indie film premiered at the 2007 Tribeca Film Festival and was then released straight to DVD. Murphy had starred as Richard Neville, editor of the psychedelic radical underground magazine Oz in the film, Hippie Hippie Shake, which was shot in 2007, but the project, due to much delay, was eventually shelved in 2011.
Murphy made a brief re-appearance as the Scarecrow in Nolan's The Dark Knight (2008), the sequel to Batman Begins, before starring in The Edge of Love—about a love quadrangle involving the poet Dylan Thomas—with Keira Knightley, Sienna Miller and Matthew Rhys. Murphy also made a debut appearance in another medium—on a postage stamp: in July 2008, the Irish Post Office, An Post, released a series of four stamps paying homage to the creativity of films recently produced in Ireland, including one featuring Murphy in a still from The Wind That Shakes the Barley. In 2009, Murphy starred opposite rock singer Feist and actor David Fox in The Water, directed by Kevin Drew of Broken Social Scene. The 15-minute Canadian short film, released online in April 2009, is nearly silent until the Feist song of the same title plays close to the end. Murphy was attracted to the role as a fan of Broken Social Scene and the prospect of making a silent movie, which he considered to be the "hardest test for any actor". Murphy also starred in Perrier's Bounty, a crime dramedy from the makers of Intermission, in which he portrayed a petty criminal on the run from a gangster played by Brendan Gleeson.
The direct-to-video psychological thriller Peacock (2010), co-starring Ellen Page, Susan Sarandon and Bill Pullman, starred Murphy as a man with a split personality who fools people into believing he is also his own wife. Christian Toto of The Washington Times referred to the film as "a handsomely mounted psychological drama with an arresting lead turn by Cillian Murphy", and noted that although Murphy wasn't a stranger to playing in drag, his work in the film set a "new standard for gender-bending performances". Murphy next starred alongside Leonardo DiCaprio, Ellen Page and Joseph Gordon-Levitt in Christopher Nolan's acclaimed blockbuster Inception (2010), playing entrepreneur Robert Fischer, whose mind is infiltrated by DiCaprio's character Cobb to convince him to dissolve his business. David Kyle Johnson noted that it was the "third Nolan film in five years where Cillian Murphy's character spends on-screen time with a cloth bag over his head". Murphy also had uncredited cameo appearance as programmer Edward Dillinger Jr., son of original Tron antagonist Ed Dillinger (David Warner) in Tron: Legacy, released in December 2010, and the same year he also made a return to theatre in From Galway to Broadway and back again, which was a stage show that celebrated the Druid Theatre Company's 35th birthday.
2011–present
In 2011, Murphy performed in the stage monodrama, Misterman, written and directed by Enda Walsh, whom Murphy previously worked with on Disco Pigs. The production was initially put on in Galway and was then taken to St. Ann's Warehouse in Brooklyn, New York City. Murphy commented of the role, "The live nature of it makes it so dangerous. You're only there because of the good will of the audience, and that's compounded by its being a one-man show". His performance earned critical acclaim, garnering Irish Times Theatre Award and a Drama Desk Award. Sarak Lyall of the International Herald Tribune described Murphy's character Thomas Magill to be a "complicated mixture of sympathetic and not nice at all – deeply wounded, but with a dangerous, skewed moral code", praising his ability to mimic wickedly. Lyall noted Murphy's "unusual ability to create and inhabit creepy yet fascinating characters from the big screen to the small stage in the intense one-man show Misterman", and documented that on one evening the "theater was flooded, not with applause but with silence", eventually culminating in a standing ovation at his powerful performance. Also in 2011, Murphy played the lead in the British horror Retreat, which had a limited release, and appeared in the science fiction film In Time, starring Justin Timberlake and Amanda Seyfried, which was poorly reviewed.
The following year, Murphy starred in Red Lights with Robert De Niro and Sigourney Weaver. He played Tom Buckley, the assistant to Weaver's character who is a paranormal investigator. Murphy considered working with De Niro to have been one of the most intimidating moments in his career. He remarked: "My first scene when I come to visit him my character is supposed to be terrified and intimidated. There was no acting involved. The man has presence. You can't act presence. I'll never have that. Watching him use it...when you put a camera on it, it just becomes something else." The film was panned by critics and did not make its budget back at the box office. Murphy then went on to reprise his role as the Scarecrow for the third time in The Dark Knight Rises, and had a supporting role as Mike, the favourite teacher of the main character Skunk, in the British independent film Broken. His performance earned him a British Independent Film Award for Best Supporting Actor nomination.
Since 2013, Murphy has played the lead role in the BBC television series Peaky Blinders, a series about a criminal gang in post WW1 Birmingham. He explained his enthusiasm for the show in an interview with The Independent: "[the scripts] were so compelling and confident, and the character was so rich and complex, layered and contradictory. I was like, 'I have to do this.'" Peaky Blinders was critically praised and a ratings success. A second series began broadcasting on the BBC in October 2014. Also in 2013, Murphy made his directorial debut with a music video for the band Money's single Hold Me Forever. The video features dancers from the English National Ballet and was filmed at The Old Vic Theatre in London.
In 2014, he co-starred in the film Aloft, with Jennifer Connelly, and Wally Pfister's Transcendence, which also starred Johnny Depp and Rebecca Hall. Murphy also reunited with Enda Walsh for the play Ballyturk in 2014. He starred in Ron Howard's 2015 film, In the Heart of the Sea, which also features Benjamin Walker and Chris Hemsworth.
Cillian contributes spoken vocals to the tracks "8:58" and "The Clock" from Paul Hartnoll's 8:58. The two previously met whilst Hartnoll was scoring the second season of Peaky Blinders.
Personal life
In mid-2004, Murphy married his long-time girlfriend, Yvonne McGuinness, an artist whom he had met in 1996 at one of his rock band's shows. The couple live in Monkstown, County Cork with their two sons, Malachy (born in 2005) and Aran Murphy (born in 2007). Murphy often works in or near the city and has expressed no desire to move to Hollywood. He prefers not to speak about his personal life and did not appear on any live TV chat shows until 2010, when he was a guest on The Late Late Show on Ireland's RTÉ to promote Perrier's Bounty yet still remained reserved. He does not have a stylist or a personal publicist, travels without an entourage, and often attends premieres alone. Reserved and private, Murphy professes a lack of interest in the celebrity scene, finding the red carpet experience "a challenge... and not one I want to overcome". He intentionally practices a lifestyle that will not interest the tabloids: "I haven't created any controversy, I don't sleep around, I don't go and fall down drunk". Murphy is friends with fellow Irish actors Colin Farrell, Jonathan Rhys Meyers and Liam Neeson, looking up to the latter like a "surrogate movie dad". But primarily, Murphy's close friendships are those he made before becoming a star.
Music is still an important part of Murphy's life. In 2004, he said, "The only extravagant thing about my lifestyle is my stereo system, buying music and going to gigs". He no longer plays in a rock band, but regularly plays music with friends and on his own, and still writes songs. Murphy does not plan to start another band: "Even if I was good, the very notion of being an actor with a rock band on the side would mean I'd never be taken seriously". Murphy is also a dedicated runner. In 2015, he was named one of GQ's 50 best dressed British men.
Regarding religion, Murphy had previously been verging on agnostic, but confirmed his atheism after researching his role as a nuclear physicist/astronaut in the science fiction film Sunshine. He was a vegetarian for many years, not due to any moral objection to the killing of animals, but because of qualms about unhealthy agribusiness practices. He began eating meat again for his role in Peaky Blinders. His political activity includes participating in the 2007 Rock the Vote Ireland campaign, targeting young voters for the general election, and campaigning for the rights of the homeless with the organization Focus Ireland. In February 2012, he wrote a message of support to the former Vita Cortex workers involved in a sit-in at their plant, congratulating them for "highlighting [what] is hugely important to us all as a nation".
Filmography
Actor
-
28 Months Later (pre-production)
2023
Oppenheimer (post-production)
as
J. Robert Oppenheimer
-
Kensuke's Kingdom (completed)
as
Dad (voice)
2023
Peaky Blinders: The King's Ransom (Video Game)
as
Tommy Shelby (voice)
2013
Peaky Blinders (TV Series)
as
Thomas Shelby
- Lock and Key (2022) - Thomas Shelby
- The Road to Hell (2022) - Thomas Shelby
- Sapphire (2022) - Thomas Shelby
- Gold (2022) - Thomas Shelby
- Black Shirt (2022) - Thomas Shelby
- Black Day (2022) - Thomas Shelby
- Mr. Jones (2019) - Thomas Shelby
- The Shock (2019) - Thomas Shelby
- The Loop (2019) - Thomas Shelby
- Strategy (2019) - Thomas Shelby
- Black Cats (2019) - Thomas Shelby
- Black Tuesday (2019) - Thomas Shelby
- The Company (2017) - Thomas Shelby
- The Duel (2017) - Thomas Shelby
- Dangerous (2017) - Thomas Shelby
- Blackbird (2017) - Thomas Shelby
- Heathens (2017) - Thomas Shelby
- The Noose (2017) - Thomas Shelby
2021
All of This Unreal Time (Short)
as
The Everyman
2020
A Quiet Place Part II
as
Emmett
2018
The Overcoat (Short)
as
Akaky (voice)
2018
The Delinquent Season
as
Jim
2017
Dunkirk
as
Shivering Soldier
2017
The Meetings of the Waters (Short)
as
Man
2016
Anthropoid
as
Josef Gabcík
2015
In the Heart of the Sea
as
Matthew Joy
2015
8: 58: The Clock (Music Video short)
as
Generic Man
2014
From the Mountain (Short)
as
Man (voice)
2014
Transcendence
as
Agent Buchanan
2013
Harriet and the Matches (Short)
as
Cat (voice)
2012
The Dark Knight Rises
as
Dr. Jonathan Crane / Scarecrow
2012
The Minutes (Video short)
as
Raymond Leon
2012
Red Lights
as
Tom Buckley
2010
TRON: Legacy
as
Edward Dillinger (uncredited)
2010
Inception
as
Robert Fischer
2010
Peacock
as
John / Emma Skillpa
2009
Perrier's Bounty
as
Michael
2008
The Dark Knight
as
Scarecrow
2008
The Edge of Love
as
William Killick
2007
Watching the Detectives
as
Neil
2006
The Silent City (Short)
2006
The Wind that Shakes the Barley
as
Damien
2005
Breakfast on Pluto
as
Patrick 'Kitten' Braden
2005
Batman Begins (Video Game)
as
Dr. Jonathan Crane / Scarecrow (voice)
2005
Red Eye
as
Jackson Rippner
2005
Batman Begins
as
Dr. Jonathan Crane / The Scarecrow
2003
Zonad (Short)
as
Guy Hendrickson
2003
Cold Mountain
as
Bardolph
2003
Girl with a Pearl Earring
as
Pieter
2001
The Way We Live Now (TV Mini Series)
as
Paul Montague
- Episode #1.4 (2001) - Paul Montague
- Episode #1.3 (2001) - Paul Montague
- Episode #1.2 (2001) - Paul Montague
- Episode #1.1 (2001) - Paul Montague
2001
On the Edge
as
Jonathan Breech
2001
How Harry Became a Tree
as
Gus
2000
A Man of Few Words (Short)
as
Best man
2000
Filleann an Feall (Short)
as
Ger
1999
At Death's Door (Short)
as
Young Reaper
1999
Eviction (Short)
as
Brendan McBride
1999
The Trench
as
Rag Rookwood
1998
Sweety Barrett
as
Pat the Barman
Producer
2016
Peaky Blinders (TV Series) (executive producer - 17 episodes)
- Lock and Key (2022) - (executive producer)
- The Road to Hell (2022) - (executive producer)
- Sapphire (2022) - (executive producer)
- Gold (2022) - (executive producer)
- Black Shirt (2022) - (executive producer)
- Black Day (2022) - (executive producer)
- The Company (2017) - (executive producer)
- The Duel (2017) - (executive producer)
- Dangerous (2017) - (executive producer)
- Blackbird (2017) - (executive producer)
- Heathens (2017) - (executive producer)
- The Noose (2017) - (executive producer)
Writer
2001
Watchmen (Short) (written by)
Soundtrack
2005
Breakfast on Pluto (performer: "Sand")
2001
Disco Pigs (courtesy: "So New") / (performer: "You Really Got Me", "So New") / (writer: "So New")
Thanks
2016
The Silent Man (Short) (special thanks)
2012
CineMaverick TV (TV Series documentary) (special thanks - 1 episode)
- Episode #1.2 (2012) - (special thanks)
Self
2023
Harry Styles: The Finishing Touch (Documentary)
as
Self
2022
Armchair Expert with Dax Shepard (Podcast Series)
as
Self - Guest
- Cillian Murphy (2022) - Self - Guest
2020
Hollywood Insider (TV Series)
as
Self
- The Rise and Journey of Jason Sudeikis: The Ultimate Funnyman Of Television And Film (2021) - Self
- An Ode to the Undead: A History of Zombie Movies from George Romero to Zack Snyder (2021) - Self
- Full Commentary & Reactions from Stars on 'A Quiet Place Part II' (2020) - Self
- Rendezvous at Premiere of 'A Quiet Place Part II' (2020) - Self
- Red Carpet Revelation with Cillian Murphy on 'A Quiet Place Part II' (2020) - Self
2021
Team Deakins (Podcast Series)
as
Self - Guest
- Cillian Murphy - Actor (2021) - Self - Guest
2021
Jimmy Kimmel Live! (TV Series)
as
Self - Guest
- Michael Che/Dave Chappelle/Cillian Murphy/The Linda Lindas (2021) - Self - Guest
2021
CBS This Morning (TV Series)
as
Self
- Episode dated 31 May 2021 (2021) - Self
2021
Fight for First: Excel Esports (TV Series documentary)
as
Self
2020
A World of Calm (TV Series documentary)
as
Narrator
- Snowfall (2020) - Narrator (voice)
2020
IMDb on the Scene - Interviews (TV Series)
as
Self - Guest
- A Quiet Place Part II (2020) - Self - Guest
2020
Ok! TV (TV Series)
as
Self
- Episode #7.141 (2020) - Self
2020
Late Night with Seth Meyers (TV Series)
as
Self
- Emily Ratajkowski/Cillian Murphy/David Simon/Steve Ferrone (2020) - Self
2019
The Irish Revolution (TV Movie documentary)
as
Narrator (voice)
2019
The Irish Revolution (TV Series documentary)
as
Narrator
- The Spirit of Freedom (2019) - Narrator (voice)
- That The Nation May Live (2019) - Narrator (voice)
- We Lived in Dreams (2019) - Narrator (voice)
2017
The Making of Dunkirk (Video documentary)
as
Self
2017
The Late Show with Stephen Colbert (TV Series)
as
Self
- Keegan-Michael Key/Cillian Murphy/Matteo Lane (2017) - Self
2016
The Late Late Show (TV Series)
as
Self - Guest
- Episode dated 2 September 2016 (2016) - Self - Guest
2016
Made in Hollywood (TV Series)
as
Self
- Pete's Dragon/Florence Foster Jenkins/Hell or High Water/Anthropoid (2016) - Self
2016
Versus: The Life and Films of Ken Loach (Documentary)
as
Self - Actor
2016
Whale Tales: Melville's Untold Story (Video documentary short)
as
Self
2010
Janela Indiscreta (TV Series)
as
Self
- Episode #1.303 (2015) - Self
- Episode #1.22 (2010) - Self
2015
Atlantic: The Wildest Ocean on Earth (TV Mini Series documentary)
as
Self - Narrator
- From Heaven to Hell (2015) - Self - Narrator (voice)
- Mountains of the Deep (2015) - Self - Narrator (voice)
- Life Stream (2015) - Self - Narrator (voice)
2015
In Conversation (TV Series documentary)
as
Self - Host
- Ken Loach in Conversation with Cillian Murphy (2015) - Self - Host
2014
The Late Late Show with Craig Ferguson (TV Series)
as
Self - Guest
- Cillian Murphy/Jennifer Carpenter/Metallica (2014) - Self - Guest
2014
Last Call with Carson Daly (TV Series)
as
Self - Guest
- Cillian Murphy/Hector Tobar/Colleen Green (2014) - Self - Guest
2014
Transcendence: A Singular Vision (Video short)
as
Self
2012
Red Lights: Cast Interviews (Video short)
as
Self
2012
Turning on the Red Lights: Making of 'Red Lights' (Video documentary short)
as
Self
2012
Big Morning Buzz Live (TV Series)
as
Self
- Jordin Sparks/Cast of 'The Amazing Spiderman'/Cillian Murphy/Matisyahu (2012) - Self
2012
CineMaverick TV (TV Series documentary)
as
Self (segment "Reportajes")
- Episode #1.2 (2012) - Self (segment "Reportajes")
2012
Cinema 3 (TV Series)
as
Self
- Episode dated 1 March 2012 (2012) - Self
2012
Días de cine (TV Series)
as
Self
- Episode dated 1 March 2012 (2012) - Self
2012
MSN Exclusives (TV Series)
as
Self (2012)
2011
Unite for Japan (Short)
as
Self
2010
2010 Britannia Awards (TV Special)
as
Self
2010
We'll Always Have Dingle (Documentary)
as
Self
2010
The Project (TV Series)
as
Self
- Episode #1.255 (2010) - Self
2007
Up Close with Carrie Keagan (TV Series)
as
Self - Guest
- Episode dated 14 July 2010 (2010) - Self - Guest
- Episode dated 15 March 2007 (2007) - Self - Guest
2005
HBO First Look (TV Series documentary short)
as
Self
- Inception (2010) - Self
- Batman Begins: An Origin Story (2005) - Self
2010
Justin Lee Collins: Good Times (TV Series)
as
Self
- Episode #1.1 (2010) - Self
2010
Xposé (TV Series)
as
Self
- Episode #4.125 (2010) - Self
2008
Waveriders (Documentary)
as
Narrator (voice)
2008
Sunshine: Web Production Diaries (Video documentary short)
as
Self
2006
Carry on Ken (TV Movie documentary)
as
Self
2006
Hidden History (TV Series documentary)
as
Self
2006
The 63rd Annual Golden Globe Awards 2006 (TV Special)
as
Self - Nominee
2006
The Making of 'Red Eye' (Video short)
as
Self
2006
Wes Craven: A New Kind of Thriller (Video short)
as
Self
2003
Cartaz Cultural (TV Series)
as
Self (2008)
2002
Pure Rage: The Making of '28 Days Later' (TV Short documentary)
as
Self
Archive Footage
2022
Movie Night Extravaganza (TV Series)
as
Self
- 28 Days Later (2022) - Self
2022
E-penser (TV Series documentary)
- Christopher Nolan - Le fond, la forme et l'invisible (2022)
2020
Entertainment Tonight (TV Series)
as
Self
- Episode #39.298 (2020) - Self
2020
Minty Comedic Arts (TV Series)
as
Self
- 10 Things You Didn't Know About 28 Days Later (2020) - Self
2014
Lennon or McCartney (Documentary short)
as
Self
2013
The Fire Rises: The Creation and Impact of the Dark Knight Trilogy (Video documentary)
as
Self - Screen Test
2006
The 2006 European Film Awards (TV Special)
as
Patrick 'Kitten' Braden / Damien
2006
Cannes 2006: Crónica de Carlos Boyero (TV Movie)
References
Cillian Murphy Wikipedia
(Text) CC BY-SA