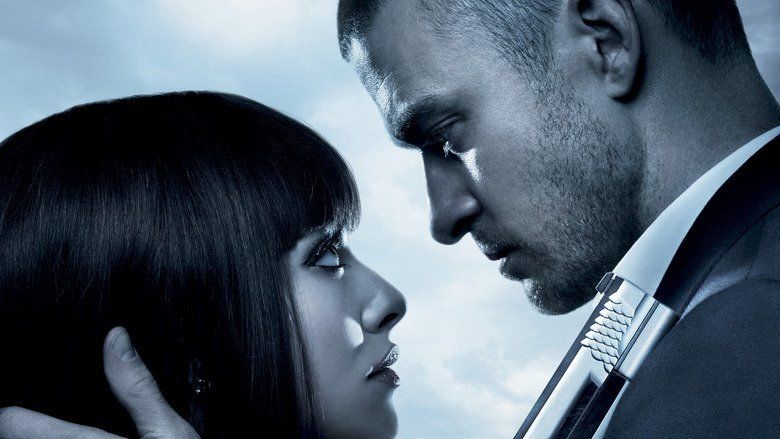 In 2169, people are genetically engineered to stop aging on their 25th birthday. All people have a digital clock on their forearm; when they turn 25, they stop aging and their clock begins counting down from 1 year. When the clock reaches zero, that person "times out" and dies. Time has become the universal currency, and can be transferred between people or "time capsules". The film focuses on two specific "time zones" in what used to be Los Angeles: Dayton - a poor manufacturing area where people generally have 24 hours or less on their clock at any given time - and New Greenwich - the wealthiest time zone, where people have enough time on their clock to live for centuries.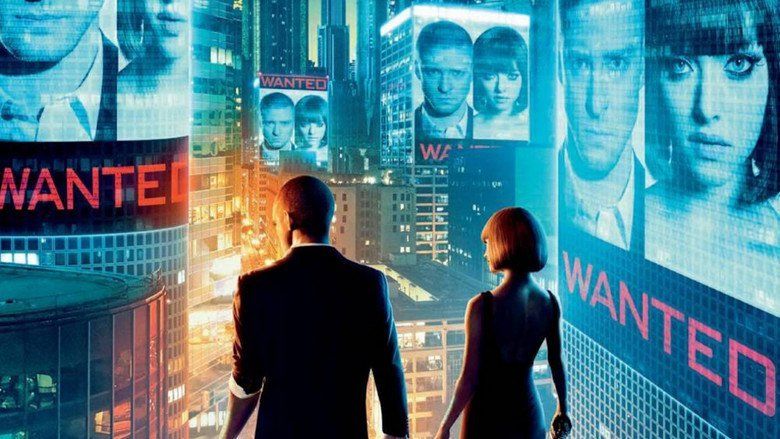 Will Salas is a 28-year-old Dayton factory worker living with his 50-year-old mother Rachel. He rescues a drunken 105-year-old man named Henry Hamilton from an attempted robbery by a gang of "Minutemen" (time-robbing thugs) led by 75-year-old Fortis. Hamilton reveals to Will that the people of New Greenwich hoard most of the time for themselves to live forever, while constantly increasing the cost of living keeps poorer people dying. The next morning, Hamilton transfers 116 years of his time to a sleeping Will, before timing out and falling off a bridge. Raymond Leon, leader of the police-like Timekeepers erroneously assumes that Will played a part in Hamilton's death.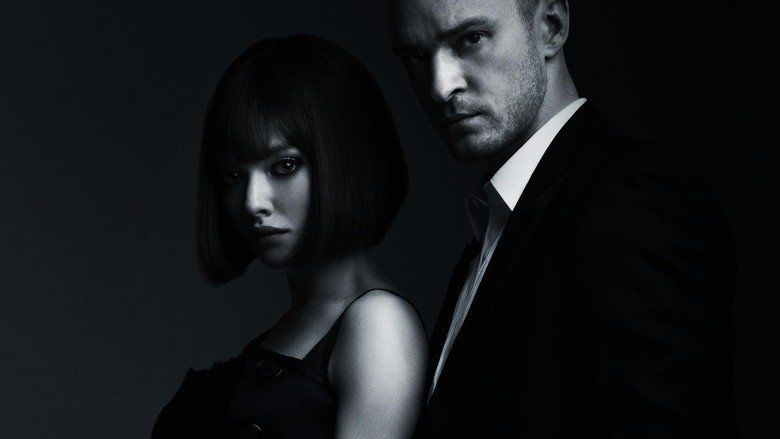 Will visits his best friend Borel and tells him of the time he received. Borel warns him that having so much time within Dayton will get him killed. Will gives Borel ten years in return for their years of friendship before going to wait for his mother so they can move to New Greenwich. Rachel uses all but 90 minutes of her time to pay off a 2-day loan and finds herself short for a bus fare to get home. She urges the bus driver to lend her a loan of 30 minutes that her son will pay off but to which he refuses and advises her to run. She expires in Will's arms before they can reach each other and Will can lend her time.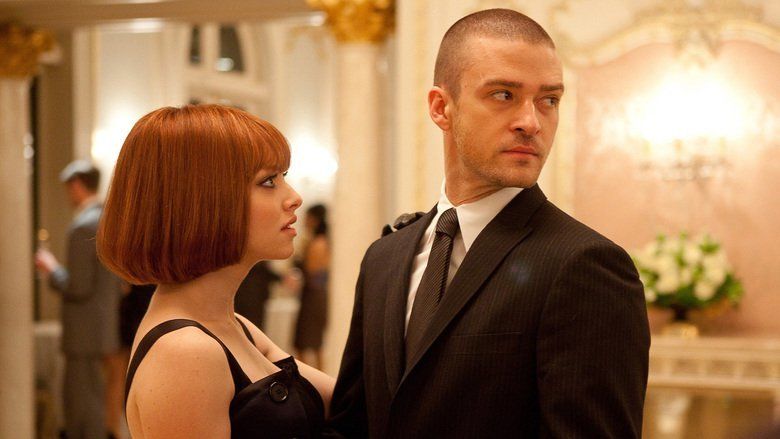 The following morning, Will heads to New Greenwich. He visits a local casino and meets 110-year-old time-loaning businessman Philippe Weis and his 27-year-old daughter Sylvia. While playing poker with Weis, Will comes dangerously close to timing out, but eventually wins 1,100 years in a flawless gamble. Sylvia, impressed, invites him to a party in the Weis mansion. Will buys a shiny new sports car and drives himself to the party. After a quick dance, down at their private beach Will tempts Sylvia into a moonlit dip in the waves (her first brush with danger). Once back indoors Will is surprised by the Timekeepers, there to arrest him.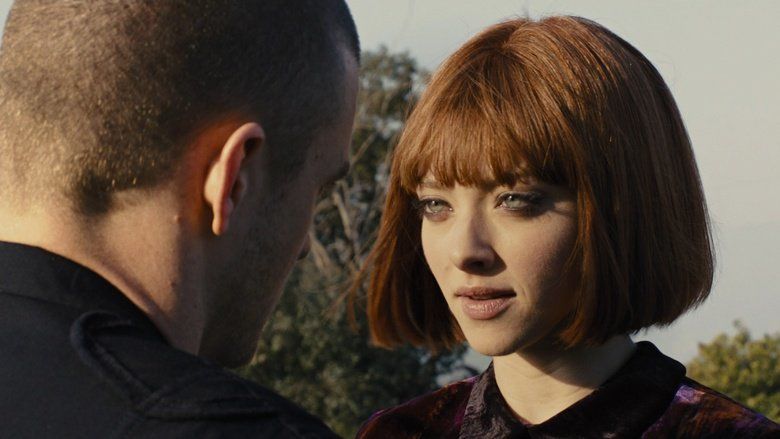 Dismissing Will's claim of innocence, Raymond confiscates all but two hours of his time. When asked why he's investigating a suicide, instead the Timekeeper insinuates he knew Will's father. Left with little choice, Will takes Sylvia as hostage and drives back to Dayton. They are ambushed by Fortis' gang, crash the car and are left with 30 minutes each. Will attempts to get some time back from Borel, but his wife Greta tells him that he has drunk himself to death with nine years left on his clock, blaming Will for the stupidity of his generosity. Sylvia pawns her diamond earrings for extra time, and Will calls Weis to demand a 1,000 year ransom (to be paid into the time-mission for the desperate). When Weis refuses to pay, Will decides to release a disappointed Sylvia anyway. She calls Weis from a pay phone, but they are ambushed by Raymond, whom Sylvia shoots in protection of Will.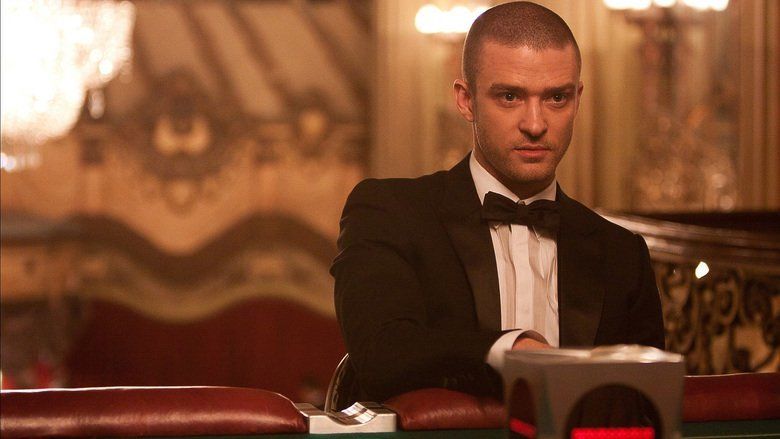 Will and Sylvia decide to team up and begin robbing Weis' time banks, giving the extra time capsules to the needy/poor. After a ten-year reward is offered for their capture, Fortis' gang tracks them down to a hotel room. Fortis challenges Will to a "time-duel" to the death, in which Will times out Fortis by applying his father's time duel trick; easily surprise shooting the rest of the gang as they're distracted by their boss' last dwindling seconds. However, the pair soon frustratingly realise they cannot steal enough time to significantly change anything, as New Greenwich simply raises prices to compensate for the extra time citizens now have, leaving them in the exact same predicament.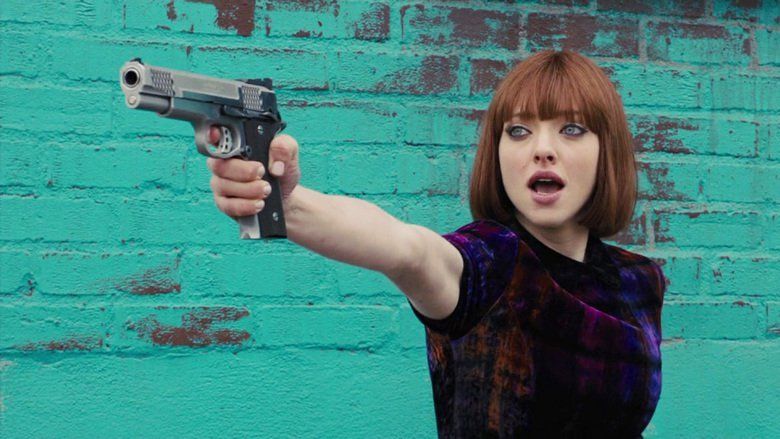 They successfully rob Weis' personal vault and obtain the one-million-years capsule. Raymond chases them back to Dayton, but is too late to stop them from distributing the stolen time as Will distributes the time to the girl. After chasing them to the city's outskirts, Raymond reveals that he also came from Dayton and intends to stop other Daytoners from doing the same. However, he realizes too late that he forgot to collect his daily time allotment and times out. Will and Sylvia, each with just over a minute to live, race to Raymond's patrol car. Will collects Raymond's daily share and runs back to Sylvia in a scene reminiscent of his mother's death. This time, he saves her when her clock only has seconds left.
TV reports show factories in Dayton shutting down as everyone has enough time and abandon their jobs to go to New Greenwich for a little taste of luxury and freedom. Will and Sylvia continue robbing banks as part of their efforts to crash the system, while the rich attempt to cope with the sudden surge of people infiltrating their zone. In an end scene, they get out of the car whilst reloading their guns, "Told you there were larger banks" Sylvia tells a smiling Will, who replies "You almost missed your calling". Exhilarated they both run up the stairs towards the large building, armed and ready to continue the fight and to live.
Before the film was titled In Time, the names Now and I'm.mortal were used. On July 12, 2010, it was reported that Amanda Seyfried had been offered a lead role. On July 27, 2010, it was confirmed that Justin Timberlake had been offered a lead role. On August 9, 2010, Cillian Murphy was confirmed to have joined the cast.
The first photos from the set were revealed on October 28, 2010. 20th Century Fox and New Regency distributed the film, and Marc Abraham and Eric Newman's Strike Entertainment produced it.
In an interview with Kristopher Tapley of InContention.com Roger Deakins stated that he would be shooting the film in digital, which makes this the first film to be shot in digital by the veteran cinematographer.
The Dayton scenes were filmed primarily in the Skid Row and Boyle Heights neighborhoods of Los Angeles, while the New Greenwich scenes were filmed primarily in Century City, Bel Air, and Malibu. Although the names of the ghetto-like zone and wealthy enclave reflect Dayton and Greenwich, respectively, the maps used by the Timekeepers are maps of Los Angeles, CA.
Using the common device of Future-Retro, the production's vehicle suppliers assembled a fleet of cars and trucks from used car lots and junkyards. Although an ancient Citroën DS 21 and Cadillac Seville feature, center stage goes to a fleet of seemingly immaculate Dodge Challengers and Lincoln Continentals. The rich drive around in the high gloss Lincolns, all of which have been smoothed, lowered and fitted with oversized disc wheels on low profile rubber. The Dodges are the Time Keeper's cop cars. These too have been smoothed and externally customized, with grilles front and rear covering the lights, and low profile tires on disc wheels. In stark contrast to the Lincolns, paintwork is matte black. A slim police light-bar is fitted internally, behind the windshield. Externally this fleet looked immaculate but no money was spent on what would not be seen and many of the vehicles had wrecked interiors, with ripped seats, carpets and head-linings. Because the cars had been assembled from many sources and prepared to look identical, the interiors of most were of a color which did not match the black exteriors. The best of the Lincoln Continentals, for instance, whose interior is seen in the production, is trimmed out in blue.
The use of future retro is one of many elements that the film seems to share with Niccol's earlier work, Gattaca. The earlier work also features electrically powered vintage cars (notably a Rover P6 and again, a Citroën DS), as well as buildings of indeterminate age. Gattaca also deals with innate inequalities (though in its case genetic, rather than longevity) and the film's protagonist also seeks to cross the divide that his birthright is supposed to deny him. Similarly, he is pursued by law enforcement officers after being wrongly identified as having committed a murder.
On September 15, 2011, according to The Hollywood Reporter, a suit was filed by attorneys on behalf of speculative fiction writer Harlan Ellison that the film's plot was based on his award-winning 1965 short story "'Repent, Harlequin!' Said the Ticktockman".
The suit, naming New Regency and director Andrew Niccol as well as a number of anonymous John Does, appears to base its claim on the similarity that both the completed film along with Ellison's story concern a dystopian future in which people have a set amount of time to live which can be revoked, given certain pertaining circumstances by a recognized authority known as a Timekeeper. Initially, the suit demanded an injunction against the film's release; however, Ellison later altered his suit to instead ask for screen credit before ultimately dropping the suit, with both sides releasing the following joint statement: "After seeing the film In Time, Harlan Ellison decided to voluntarily dismiss the Action. No payment or screen credit was promised or given to Harlan Ellison. The parties wish each other well, and have no further comment on the matter."
Many of the elements of In Time can be found in the 1987 short film The Price of Life, made by Chanticleer Films. Its basic premise and storyline are so similar that In Time has been called an unacknowledged remake of the earlier film. The Price of Life was a 38-minute short film (story by Stephen Tolkin and Michel Monteaux) in which a time account is physically linked to every infant at birth, with death automatic when the balance drops to zero. An elite upper-class is portrayed as living hundreds of years or more. The protagonist is given a certain amount of time as an infant, and as a young boy adds days and years to his time account by buying valuables from people and selling them to visiting tourists from the rich enclave. After his sister dies after gambling away her time, the protagonist (now a young man) sets out on a journey to the enclave of "the Old Ones" in order to save the life of his mother, who is (literally) running out of time. He gets there and meets a beautiful older woman who co-opts him into the immortal lifestyle.
The movie Logan's Run (1976) depicts a city where everyone is destroyed when they reach the age of 30. The protagonists are Sandmen who hunt Runners trying to avoid destruction.
It also shares many of the elements of the short story "Time is Money" by Lee Falk, which was published in 1975.
"The Gold Crisis", a Mandrake story published in 1968, describes a similar society using lifetime as a currency, albeit located on an alien world.
The film received generally mixed reviews from critics, with praise over the originality and cast performances, but had criticism for the lack of character development; review aggregator Rotten Tomatoes reports that 36% of 152 critics gave the movie a positive review, with a rating average of 5.2 out of 10. The website's consensus reads, "In Time's intriguing premise and appealing cast are easily overpowered by the blunt, heavy-handed storytelling." Metacritic, which assigns a weighted average score out of 100 to reviews from mainstream critics, gives the film a score of 53 based on 36 reviews. CinemaScore polls reported that the average grade moviegoers gave the film was a "B-minus" on an A+ to F scale. Roger Ebert gave the film a positive review with 3 stars out of 4, noting that the "premise is damnably intriguing", but "a great deal of this film has been assembled from standard elements". Henry Barnes noted that Will is "one of the 99%" and calls the character "a Rolex Robin Hood". The film has since earned enough popularity and positive word of mouth to frequently air on basic cable stations such as FX (TV Channel).
In Time grossed $12,050,368 on its opening weekend, debuting at number three behind Puss in Boots, and Paranormal Activity 3. The film declined later on during its 14 weekend box office run. The film eventually grossed over $37,520,095 domestically, behind its $40 million budget, and $136,410,501 internationally for a worldwide total of $173,930,596.