Succeeded by

Ryan Luis Singson




Role

Filipino politician


Succeeded by

Mariano Tajon




Spouse

Evelyn Versoza (m. 1962)





Nationality

Filipino




Movies

Chavit




Name

Chavit Singson




Uncles

Floro Crisologo







Preceded by

Deogracias Victor B. Savellano




Succeeded by

Deogracias Victor B. Savellano




Preceded by

VacantPost last held by Floro Crisologo




Born

June 21, 1941 (age 82) , Vigan, Ilocos Sur, Commonwealth of the Philippines (

1941-06-21

)


Children

Ronald Singson, Ryan Singson, Christian Luis Singson




Parents

Caridad Crisologo, Jose Singson




Siblings

Jerry Singson, Evaristo Singson, Germelina Singson


Similar

Ronald Singson, Manny Pacquiao, Joseph Estrada
Pops fernandez and chavit singson spotted at baby aria gutierrez s baptismal party
Luis Crisologo Singson (born June 21, 1941), better known as Chavit Singson, is a Filipino politician. He was the Governor of the province of Ilocos Sur, Philippines and the Deputy National Security Adviser for the Philippine government (2008).
Contents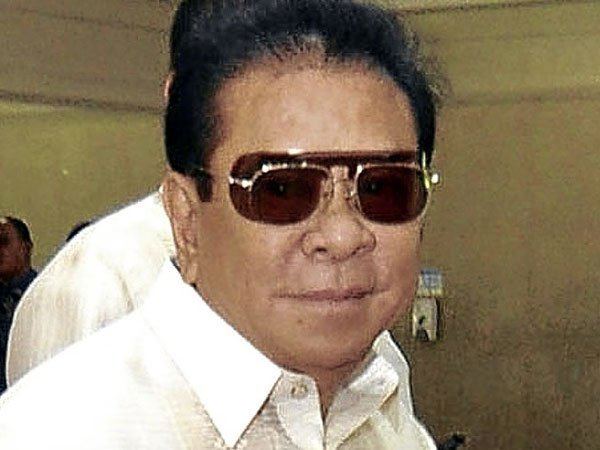 He also ran under Team Unity for the Senate in the 2007 Elections in the Philippines but lost.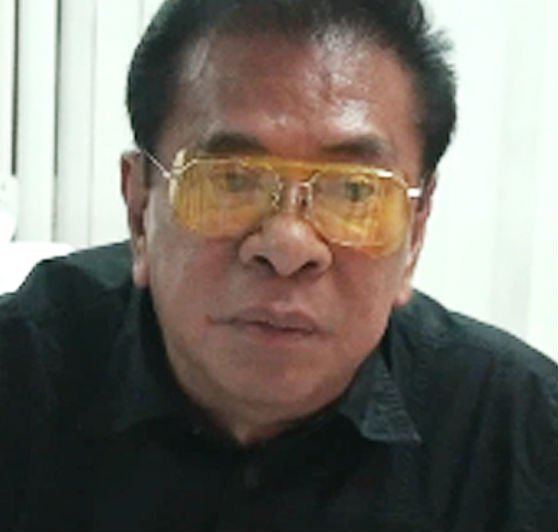 Chavit Singson ( 2007 Political TV Ad )
Early life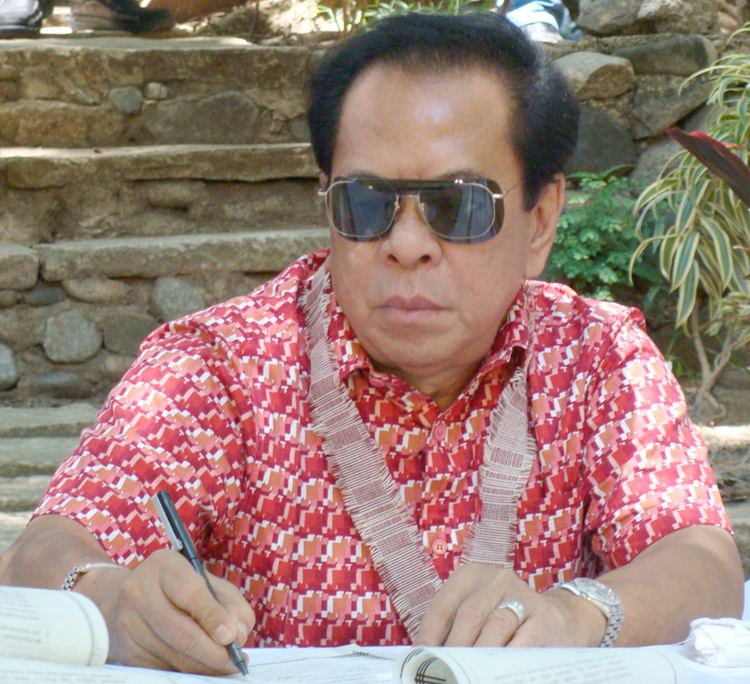 Chavit Singson was born on June 21, 1941 in Vigan, Ilocos Sur. He is second eldest among the seven children of José Singson and Caridad Crisólogo. He studied in Colegio de San Juan de Letran in Manila and finished his Commerce degree.
Both his paternal (Singson) and maternal (Crisologo) families have dominated the political environment of the Ilocos region for generations. Although many members of both families, such as Chavit are related to one another, the two families have shared a bitter feud which reached its apex in the 1960s and 1970s, when shootings and political intimidation were rampant in the Ilocos region. Chavit considered his uncle, Floro Crisologo as a mentor, but eventually had a severe falling out with his cousin and once-confidant Vincent Crisologo who was Floro's son and there were many bloody encounters between the two. It is currently stated by both sides that tensions have eased.
Business career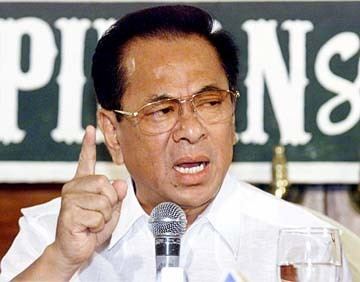 Singson started out as a businessman owning tobacco factories manufacturing and distributing Virginia tobacco, a bus transportation company named Partas, a construction company, a radio station, an ice plant, and a tomato paste plant. The companies Luis Chavit Singson owns are: LCS Group of Companies, Satrap Mining, Satrap Power Corporation, Partas Transport, Platinum Skies, Chavit Tree, Casha, Go Sport and Baluarte.
LCS Group of Companies
The LCS Group of Companies, also known as the LCS Holdings Inc, is a Filipino business conglomerate owned by the Singson family in Ilocos. It is a diversified company with interests and investments in agriculture, aviation, mining, renewable energy, media, and retail.
The LCS Group is led by Luisito "Chavit" Singson as Founder and Chairman Emeritus, together with Architect Richelle Singson – Michael as Vice Chairman.
Agriculture
The Chavit Tree Project Corporation is in the business of supplying high-quality, multi-purpose lumber from a fast growing tree species. The Chavit Tree Project Corp. delivers a guaranteed supply of high-quality, multi-purpose lumber from a fast-growing species with a felling age of 5 years, while consistently providing the environmental benefit of growing trees. This corporation promotes reforestation through the offering of sustainable alternatives to wood for furniture, construction, and other industrial and commercial use.
The Chavit Tree Project Corp. began as a joint venture between Indonesian scientist Prof. Dr. Ir. Faizal Daud Badaruddin, M.P and former Ilocos Sur governor Chavit Singson, as a means to create a sustainable source of lumber, while promoting reforestation and a safer, greener, future. Prof. Faizal spent six years in research before developing a new formula for the propagation of the tropical plant Litsea accedonteis. This resulted in the Chavit Tree – a tree that takes only 5 years to grow from seedling to fully matured tree. The Chavit Tree can be used in its entirety, with applications ranging from furniture, to construction and housing, as well as pulp and plywood.
Aviation
Platinum Skies is an end-to-end travel provider that offers chartered flights to and from the best Philippine destinations.
Mining
Satrap Mining is a gold and silver mining and refining company, visibly present in Abra, South Cotabato, and Vigan. Satrap Mining Corporation offers the reliable skills and materials needed to extract minerals and metals from the earth in a sustainable, environmentally conscious, and profitable manner. With over 70 years of experience between them, SATRAP Mining Corporation's core team has more than enough technical and practical ability to ensure its projects are executed and operated in the best possible manner. Currently engaged in several mining projects involving gold and copper, SATRAP Mining Corporation has notable interests. Satrap Mining Corporation is also engaged in the business of buying and refining unprocessed gold which results in an end product that is 99.999% pure gold.
Renewable Energy
Satrap Power Corporation develops renewable energy projects such as Biomass, Hydro-electric, Solar, and Wind. Satrap Power Corporation was established in 2014 in response to the growing need for low cost sustainable electricity in the Philippines with an initial capitalization of Php100 million. It is Satrap's vision to be in the forefront of developing renewable energy projects in the Philippines, and will give preference in employment of qualified residents as well as undertake corporate social responsibility projects focused on education and training of qualified and deserving beneficiaries in the host communities. The Local Government Units hosting the resource shall be entitled to certain incentives in accordance with the Renewable Energy Act of 2008 (RA 9513), and more particularly the financial benefits pursuant to ER 1-94.
Retail
The LCS Group of Companies has acquired the master franchise for Go Sport in the Philippines. Go Sport is one of the three biggest sporting goods distribution and retail brand in Europe.
Media
Happy Life is a weekly travel documentary series produced by White Lion Media Production, Inc, with the goal of promoting local tourism, discovery, and public service.
White Lion Media Production is an independent production company that specializes in creating movies, television shows, commercials, audiovisual presentations, and viral videos.
Family
Singson lives in a mansion called Baluarte, near Vigan City. He was a close friend of the ex-President Estrada, with whom he would gamble and drink. Singson was married to Evelyn Verzosa on May 3, 1962, but later separated.
Chavit Singson is currently happy and in a relationship with his proud girlfriend Janezza Denise Carreon known as Jazz Carreon or Denise Carreon.
Politics
Singson had secured a spot as a candidate for the 2007 Philippine senatorial elections. He has sided with the government party, despite being former friends with the former president Joseph Estrada. After losing the elections, Singson had been appointed Deputy National Security Adviser, on September 5, 2008 by Gloria Macapagal Arroyo.
Role in EDSA II
Singson is said to have started EDSA II, when in October 2000 he alleged he gave President Joseph Estrada Php 400 million as payoff from illegal gambling profits. Estrada was put under investigation, but on 16 January 2001, a key piece of evidence was blocked in court, leading to protests in Manila and other cities and municipalities backing to vice president Gloria Macapagal-Arroyo, and Estrada's government quickly fell. Estrada was put to jail pending the investigation, leading the then Vice-President Gloria Arroyo to install the presidency on January 20, 2001.
Role in Hello Garci Scandal
In 2005, during the nation's Presidential Hello Garci scandal, Singson claimed he had a tape of a conversation where the jailed president Joseph Estrada stated he was planning to return to power by disposing whoever would lead the transitional government after current president Gloria Macapagal-Arroyo resigns.
Role in Miss Universe
The group of former Ilocos Sur governor Chavit Singson will raise the $11 million needed to host the Miss Universe 2016 pageant in the country on January 30, 2017, said Tourism Secretary Wanda Teo. For the big event, which will entail a budget of about $13-million, Councilor Chavit had started tapping possible sponsors including big hotels where the candidates and the Miss Universe entourage will be billeted. The group of Singson, with the help of Okada, Solar, PAL, and SM, will handle the finances.
The ladies of the Miss Universe graced Malacañang Palace and the Department of Tourism for press conferences and exclusive interviews. In the presence of Luis Chavit Singson and Arch. Richelle Singson Michael of the Host Committee LCS Group of Companies, Paula Shugart of the Miss Universe Organization, DOT Secretary Wanda Teo and Undersecretary Kat De Castro, the twelve candidates shared their excitement for their weekend stay in the country.
Kick-off Weekend's first provincial stop of Miss Universe candidates in Siargao. The twelve candidates of the 65th Miss Universe visited the world's Top 8 surfing site, Cloud 9. Among the many beautiful sites was Dedon Island Resort and Siargao Bleu where the ladies had the opportunity to have the picturesque beaches as the backdrop for their whole visit. They were with Host Committee Chairman Luis Chavit Singson of the LCS Group of Companies, DOT Undersecretary Kat de Castro and LGU officials of Siargao.
Then, the candidates' visit to the Philippines wouldn't have been complete without stepping into the historical walled city of Intramuros. Their Manila tour itinerary included stopping at The Lights and Sounds Museum, having a taste of bibingka and puto bumbong, riding the iconic kalesa, drinking fresh coconut juice by the bay and taking part in the wreath-laying ceremony for the Philippines' National Hero, Jose Rizal, all while being transported by the traditional tranvia.
The next provincial stop for the Kick-off Weekend was the Queen City of the South, Cebu! The twelve candidates of the 65th Miss Universe visited JPark Island Resort and Waterpark where they were welcomed by the City Mayor of Lapu-Lapu City, Paz C. Radaza. During their stay in the city they stopped by the Lapu-Lapu Shrine and Basilica del Sto. Niño.
References
Chavit Singson Wikipedia
(Text) CC BY-SA