Nationality

American




Role

Actor




Occupation

Actor, producer




Height

1.85 m




Years active

1999–present




Upcoming movie

Joy




Name

Bradley Cooper










Full Name

Bradley Charles Cooper




Born

January 5, 1975 (age 40) (

1975-01-05

)

Philadelphia, Pennsylvania, United States




Alma mater

Georgetown University, B.A. 1997 The New School, MFA 2000




Spouse

Jennifer Esposito (m. 2006–2007)




Parents

Gloria Campano, Charles Cooper




Movies

Burnt, American Sniper, Limitless, Silver Linings Playbook, Aloha




Similar People

Jennifer Esposito, Jennifer Lawrence, Irina Shayk, Sienna Miller, Chris Kyle
Bradley cooper evolution of bradley cooper
Bradley Charles Cooper (born January 5, 1975) is an American actor. He was one of the world's highest-paid actors for three years, and has been nominated for various accolades, including four Academy Awards, two BAFTA Awards and two Golden Globe Awards. Cooper appeared in Forbes Celebrity 100 on two occasions and Time's list of 100 most influential people in the world in 2015.
Contents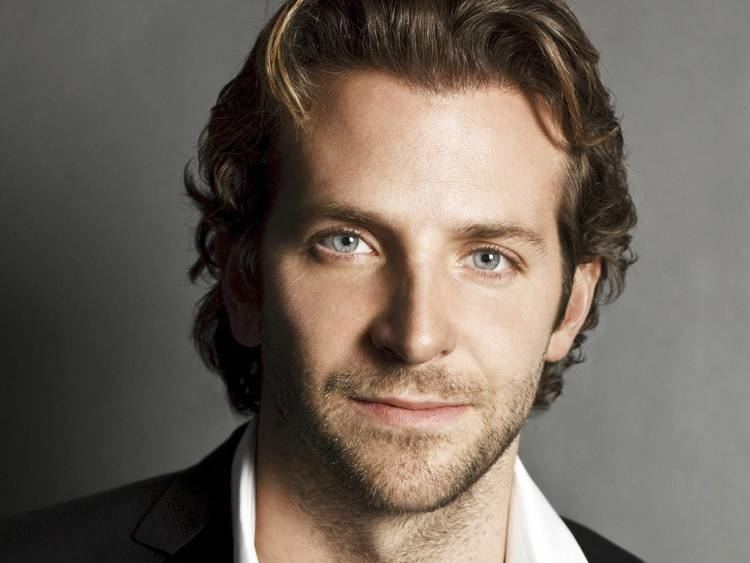 Cooper enrolled in the MFA program at the Actors Studio, New York City in 2000. His career began with a guest role in the television series Sex and the City in 1999 and his film debut came two years later in Wet Hot American Summer. He first gained recognition as Will Tippin in the spy-action television show Alias (2001–2006), and achieved minor success with a supporting part in the comedy film Wedding Crashers (2005). His breakthrough role came in 2009 with The Hangover, a commercially successful comedy which spawned two sequels in 2011 and 2013.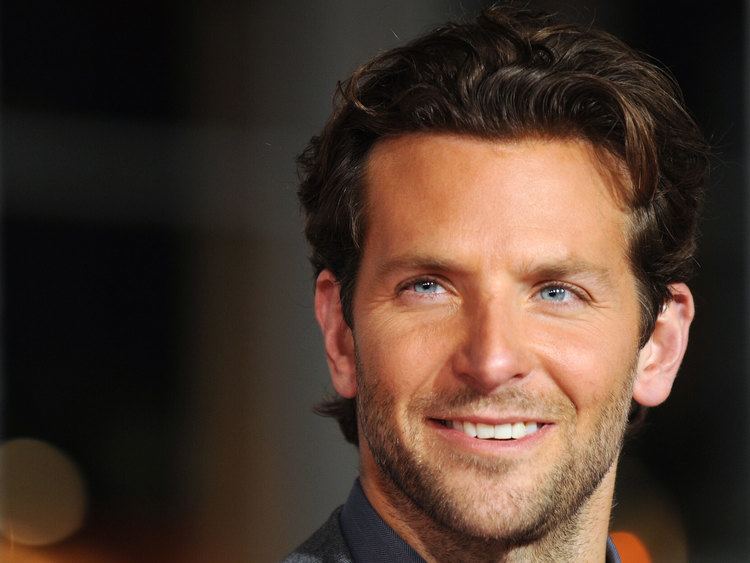 Cooper's portrayal of a struggling writer in the thriller Limitless (2011) and a rookie police officer in the crime drama The Place Beyond the Pines (2012) drew praise from critics. He found greater success with the romantic comedy-drama Silver Linings Playbook (2012), the black comedy crime film American Hustle (2013), and the biopic American Sniper (2014). For his work in these films, Cooper was nominated for Academy Awards—two Best Actor, one Best Supporting Actor, and one Best Picture. Cooper became the tenth actor to receive an Academy Award nomination in three consecutive years. In 2014, he portrayed Joseph Merrick in a Broadway revival of The Elephant Man, garnering a nomination for the Tony Award for Best Actor in a Play.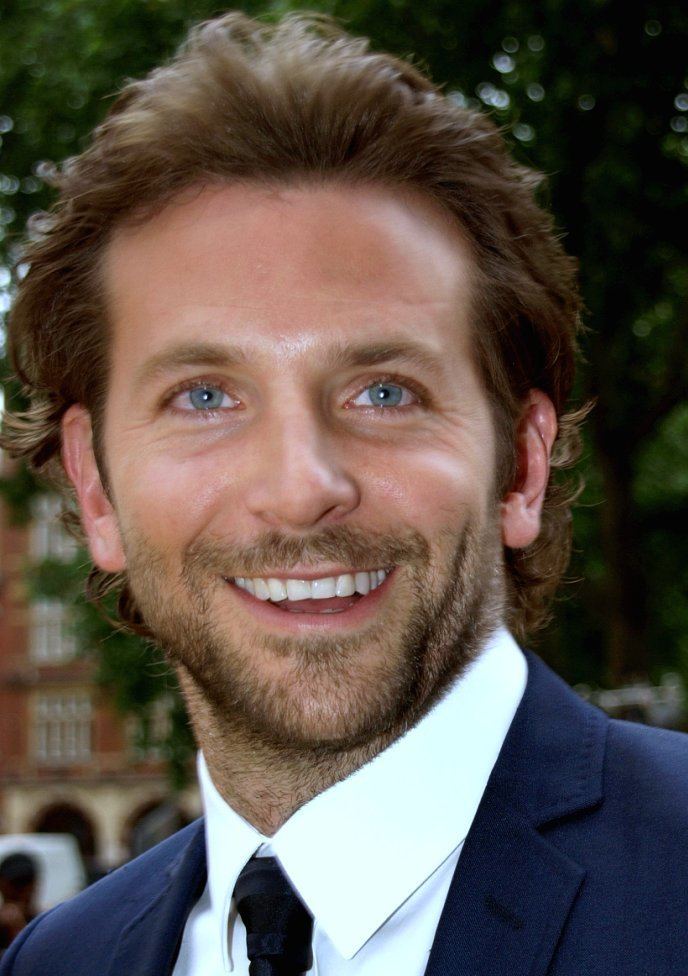 Bradley cooper on acting and silver linings playbook
Early life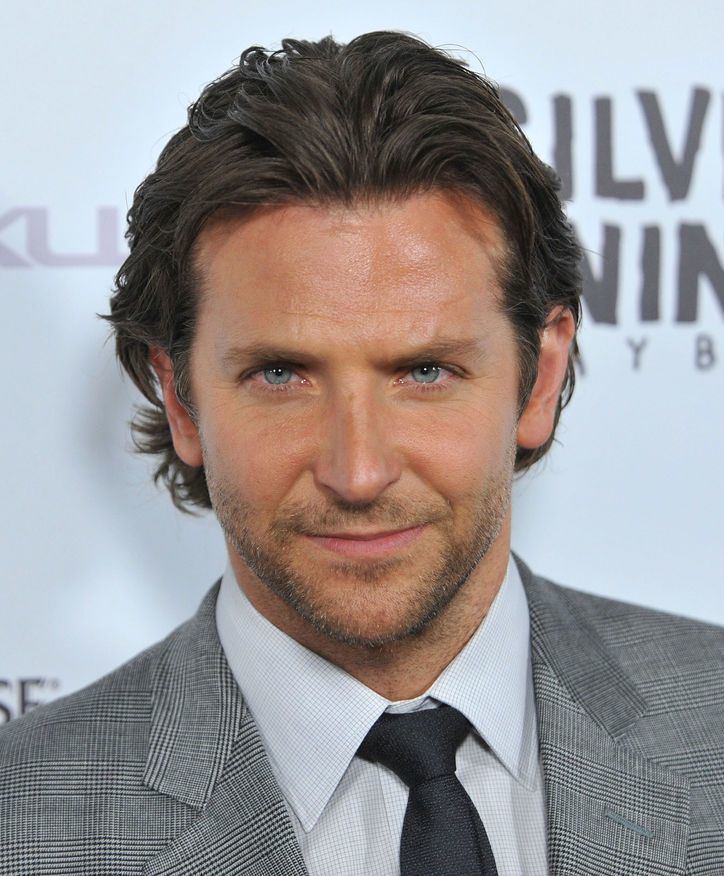 Cooper was born on January 5, 1975, in Philadelphia, and grew up in the nearby communities of Jenkintown and Rydal. His mother, Gloria (née Campano), worked for the local NBC affiliate. His father, Charles Cooper, who died in January 2011, worked as a stockbroker for Merrill Lynch. Charles Cooper was of Irish descent, while Gloria Cooper is of Italian ancestry (from Abruzzo and Naples). Cooper has an older sister, Holly. He was raised as a Roman Catholic. He had cholesteatoma in his ear soon after his birth, and punctured his eardrum when he started diving at an early age.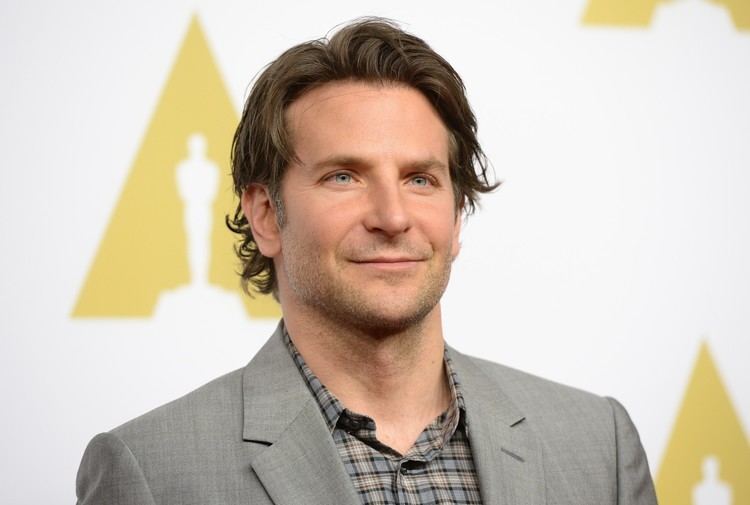 Describing himself as a child, Cooper has said: "I never lived the life of 'Oh, you're so good-looking'. People thought I was a girl when I was little, because I looked like a girl—maybe because my mother would keep my hair really long". He excelled at basketball, and enjoyed cooking: "I used to have buddies come over after kindergarten and I'd cook them food. I prided myself in taking whatever was in the fridge and turning it into lasagna." He initially wanted to attend a military academy and move to Japan to become a ninja. At an early age, his father introduced him to films like The Elephant Man, which inspired him to be an actor. Cooper says that his parents were initially apprehensive of his career choice, but they eventually changed their perceptions when they saw Cooper play the part of Joseph Merrick in an excerpt from the play The Elephant Man.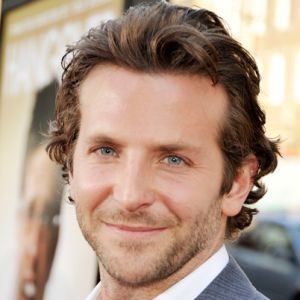 While attending Germantown Academy, he worked at the Philadelphia Daily News. He says that in school he was neither "the smartest person" nor "the coolest kid" and "really didn't have anything going on!" After graduating from the academy in 1993, Cooper studied at Villanova University for a year before transferring to Georgetown University. Cooper graduated with honors from the latter with a Bachelor of Arts in English in 1997. He was a member of the Georgetown Hoyas rowing team and acted with Nomadic Theatre. Cooper became fluent in French at Georgetown and spent six months as an exchange student in Aix-en-Provence, France. In his television debut, Sex and the City in 1999, he made a brief appearance opposite Sarah Jessica Parker. Cooper later served as a presenter in the travel-adventure series Globe Trekker (2000), which took him to such places as Peru and Croatia.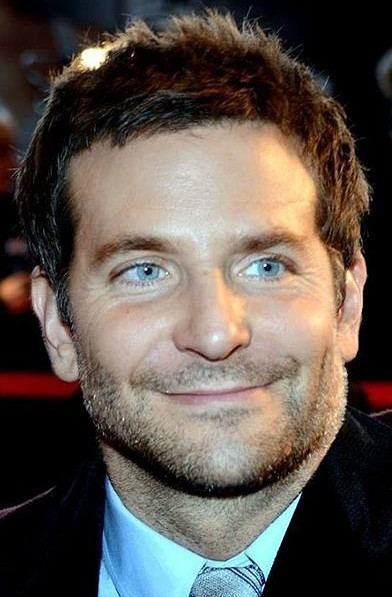 Cooper had been interested in a career in diplomacy when he auditioned for the master class graduate degree at the Actors Studio and was selected by James Lipton. In 2000, he received a Master of Fine Arts degree in acting from the Actors Studio Drama School at The New School in New York City. There, he trained with the coach Elizabeth Kemp of whom he says: "I was never able to relax in my life before her." She has since advised him on many of his films. While studying in New York City, Cooper worked as a doorman at the Morgans Hotel, and briefly interacted with Robert de Niro in a question and answer master class session, which was later featured in an episode of Inside the Actors Studio.
Early roles (2001–2008)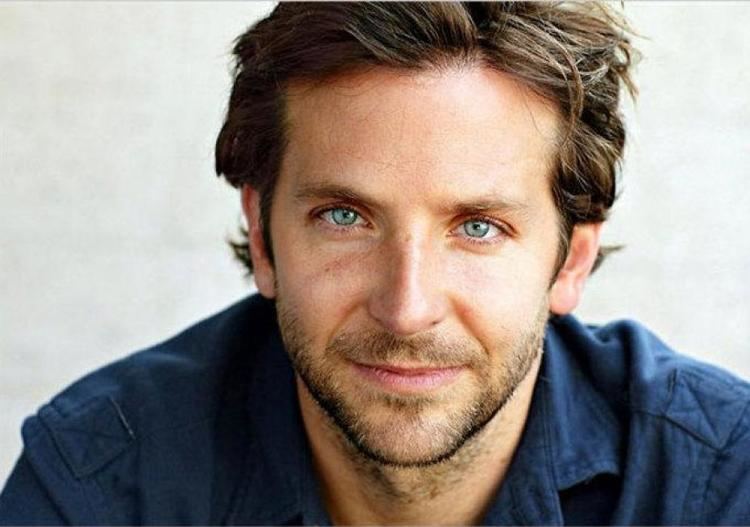 Cooper's cinematic debut came in the ensemble comedy Wet Hot American Summer (2001), a film that takes place at a fictional summer camp in 1981. He plays Ben, a counselor and the love interest of Michael Ian Black's character. Although the film was critically and commercially unsuccessful, it has developed a cult status over the years. Cooper reprised the role in the film's prequel Wet Hot American Summer: First Day of Camp (2015), an eight-episode Netflix series.
In the television series Alias (2001–06), Cooper achieved some success for the role of Will Tippin, a local reporter for a newspaper and the best friend of Jennifer Garner's character, Sydney Bristow. Garner was one of the first people he met in Los Angeles and was, in Cooper's words, "very maternal ... She wanted to take care of me, make sure I was okay all the time." He acted in the 2002 psychological thriller Changing Lanes. The scenes in which he appeared were edited out of the final cut of the film, but are featured on the film's DVD and Blu-ray releases. Also in 2002, he played a man involved in a love triangle in the romantic drama Bending All the Rules. He guest-starred in the short-lived TV series Miss Match and played the part of cowboy and race horse trainer Morgan Murphy in the television film The Last Cowboy, which aired on the Hallmark Channel in January 2003. He later appeared in the television film I Want to Marry Ryan Banks (2004) with Jason Priestley and as a regular guest star in the WB series Jack & Bobby (2004–05).
Cooper's career prospects improved with a more prominent role in the David Dobkin-directed comedy Wedding Crashers (2005) alongside Owen Wilson, Vince Vaughn and Rachel McAdams. In the film, he played Sack Lodge, the arrogant and aggressive boyfriend of Claire (McAdams) who is obsessed with winning—a role he describes as "kind of a sociopath". Cooper believed that the antagonistic character changed people's perception of him, as he had previously played the "nice guy". With a production budget of $40 million, the film grossed over $285 million worldwide. In September 2005, Fox debuted the sitcom Kitchen Confidential, based on a memoir by chef Anthony Bourdain, with Cooper in the leading role. Despite positive reviews for the series, the show was canceled after only four episodes due to low ratings.
In March 2006, Cooper starred as Pip/Theo in Three Days of Rain on Broadway with Julia Roberts and Paul Rudd. This was followed by minor roles in the romantic comedy Failure to Launch (2006) and the satirical comedy The Comebacks (2007). Cooper next appeared in the fifth season of Nip/Tuck (2007) as Aidan Stone, a television star on the fictional show Hearts 'N Scalpels. In 2008, he played the lead in Older than America, and appeared onstage in a production of Theresa Rebeck's play The Understudy at the Williamstown Theatre Festival alongside Kristen Johnston. Between his small roles of best friend to the main character in the 2008 comedies Yes Man and The Rocker, Cooper landed the lead role in the Ryuhei Kitamura-directed supernatural film The Midnight Meat Train (2008), based on Clive Barker's 1984 short story of the same name. Playing the dark character of a freelance photographer who tries to track down a serial killer was a departure from Cooper's previous comedic roles and an experience he found enjoyable. The film received positive reviews from critics, though it earned little at the box office.
Breakthrough and success (2009–2012)
In February 2009, Cooper hosted Saturday Night Live with musical guest TV on the Radio, portraying actor Christian Bale in one skit. Later that year, he appeared in a supporting role in the film He's Just Not That Into You. Cooper's breakthrough role came in Todd Phillips' comedy The Hangover (2009). He played Phil Wenneck, one of the three friends—alongside Ed Helms and Zach Galifianakis—to wake up from a bachelor party in Las Vegas, with no memory of the previous night and the bachelor missing. The Hangover was a commercial success and finished as among the highest-grossing R-rated films in the United States. The New York Times' A. O. Scott wrote: "Mr. Cooper ... offers the most interesting variation on an old standard, playing his aggressive, cocky frat boy with a snarl of rage that masks an anxiety as hard to account for as it is to miss." For his performance, Cooper received an award at the 13th Hollywood Film Festival and his first nomination for MTV Movie Awards—Best Comedic Performance. The newspaper The Daily Telegraph opined that the success of the film turned Cooper into "a bona fide leading man". Nevertheless, Cooper stated in a 2011 interview with Shave: "It's the same. I mean, look, more doors have been opened for sure, but it's not like I sit back with a cigar on Monday morning and go through the scripts that have been offered."
Also in 2009, Cooper featured in the psychological horror Case 39, a delayed production that had been filmed in 2006. He paired with Sandra Bullock in the comedy All About Steve, a film that was poorly received by critics, and failed to attract a wide audience; it earned them a Golden Raspberry Award for Worst Screen Combo. Following a role in one of eleven segments of the anthology film New York, I Love You (2009), Cooper appeared in the ensemble romantic comedy Valentine's Day (2010), directed by Garry Marshall, co-starring with Julia Roberts. The film was a commercial success, grossing over $215 million worldwide. He then starred in the comedy Brother's Justice and as the fictional character Templeton "Faceman" Peck in the feature film version of The A-Team alongside Liam Neeson, Quinton Jackson, and Sharlto Copley. To prepare for the role, he abstained from consuming sugar, salt and flour, and underwent grueling workouts. The film released to negative reviews and poor box office returns. Tim Robey of The Daily Telegraph wrote, "Cooper confirms his credentials as perhaps the most smugly narcissistic performer", while Empire credited both Cooper and Copley for "acing swagger and insanity respectively, who best both capture and yet re-forge their iconic characters." Cooper appeared as guest host of WWE Raw in June 2010.
In 2011, Cooper starred in the techno-thriller Limitless, based on the 2001 novel The Dark Fields by Alan Glynn. In the Neil Burger-directed film, he played a struggling writer who is introduced to a nootropic drug that gives him the ability to fully utilize his brain and vastly improve his lifestyle. The box office website Box Office Mojo was apprehensive of the film's financial prospects, but it emerged as a commercial success with a worldwide gross of $161 million. A writer for Variety said of Cooper's performance that he "makes further strides toward major stardom, spelling excellent early spring returns and socko vid play." Greater commercial success followed with the comedy sequel The Hangover Part II (2011), which earned over $580 million worldwide. Reviews for the film were generally negative, though the critic for Time complimented him: "Cooper gives a knowing performance: he's both the peacock and the parody of one. He's blessed with good looks and fantastic timing, the kind that makes every line funnier, even the small asides." At the 38th People's Choice Awards, he was nominated for Favorite Comedic Movie Actor.
The year 2012 saw Cooper star in four films—The Words, Hit and Run, The Place Beyond the Pines, and Silver Linings Playbook. The mystery drama The Words failed commercially, as did the action comedy Hit and Run. In Derek Cianfrance's critically acclaimed crime drama The Place Beyond the Pines, Cooper played a rookie police officer, a role Cianfrance specifically wrote for him. The director drove five hours to Montreal to meet with Cooper to convince him to take on the role. Cianfrance described Cooper's character as someone "paraded as a hero ... But inside him corruption is going on, conflict is raging inside, guilt and shame are buried." A writer from The Independent credited Cooper for "excelling as an archetype, the principled man who is personally rather dislikeable", adding, "I never imagined this actor capable of such layered character work." Despite positive reviews, the film had moderate box office returns.
Cooper starred with Robert De Niro and Jennifer Lawrence in David O. Russell's romantic comedy-drama Silver Linings Playbook, an adaptation of Matthew Quick's serio-comic novel of the same name. He was cast as a divorced man with bipolar disorder, a former teacher who finds companionship in a young, depressed widow (Lawrence). Cooper was initially skeptical about playing the part which he thought was out of his depth, but he later accepted the role inspired by Russell's confidence in him. The director was impressed by his performance in Wedding Crashers, citing his "good bad-guy energy" and unpredictability as justification for casting; he also thought that Cooper would be able to demonstrate emotion and vulnerability on screen. To prepare, Cooper took dance training with the choreographer Mandy Moore, who describes Cooper as having "some real natural dancing ability." The film was a box-office success, earning $236.4 million on a production budget of $21 million. Writing for Rolling Stone, Peter Travers said that Cooper "seizes the juiciest role of his career and meets every comic and dramatic challenge. There's an ache in his funny, touching and vital performance that resonates." For his performance, he earned an MTV Movie Award for Best Performance, and nominations for an Academy Award, Golden Globe Award, and Screen Actors Guild Award for Best Actor.
Commercial fluctuations (2013–present)
In 2013, Cooper reprised his role as Phil Wenneck in the third and final installment of The Hangover trilogy, The Hangover Part III, which was poorly reviewed by critics. A reviewer for The Independent argued that Cooper is "reduced to mugging for the camera, offering reaction shots to nothing." Nevertheless, like its preceding entries, the film was a commercial success, grossing $362 million worldwide, and remains one of Cooper's highest-grossing releases. Later that year, he took on the supporting role of an unhinged FBI agent in David O. Russell's crime comedy-drama American Hustle. Inspired by the Federal Bureau of Investigation's Abscam sting operation, the film is set against the backdrop of political corruption in 1970s New Jersey. It also starred Christian Bale, Amy Adams, Jeremy Renner and Jennifer Lawrence. American Hustle was a critical and commercial success with global revenues of $251.1 million. Kim Newman of Empire wrote: "Cooper is stuck with the least rewarding role, but keeps finding brilliant little bits of business to hold the attention", praising his "spot impersonations of his overly cautious (but smart) boss." Cooper was nominated for an Academy Award, BAFTA Award, Critics' Choice Movie Award, and a Golden Globe Award for Best Supporting Actor, but did not win any.
Cooper reunited with Lawrence in the Susanne Bier-directed drama Serena—an adaptation of Ron Rash's period novel. The pair starred as a married couple who become involved in criminal activities after realizing that they cannot bear children. The picture was filmed in 2012, but was released in 2014 to negative reviews and poor box office returns. The Canberra Times' Jake Wilson said: "Cooper once again proves his value as a leading man who approaches his roles like a character actor." In 2014, Cooper provided the voice of Rocket Raccoon in the Marvel Studios film Guardians of the Galaxy. He returned to Broadway for the 2014 run of The Elephant Man as the severely deformed Joseph Merrick. Michael Coveney of Whatsonstage.com reviewed his performance: "Cooper avoids every trap of "disability" acting by suffusing this outer appearance with soul and passion. It's a wonderful, and very moving, display." He garnered a nomination for Tony Award for Best Actor in a Play.
Also in 2014, Cooper co-produced and starred as United States Navy SEAL sniper Chris Kyle in American Sniper—a biographical war drama directed by Clint Eastwood. The film tells the story of Kyle, who became the deadliest marksman in US military history, and is loosely based on the eponymous memoir. To appear to be as large as Kyle, Cooper underwent extensive training and followed a rigorous diet, gaining 40 pounds (18 kg) of muscle. Cooper's preparation also included lessons with a vocal coach, and studying footage of Kyle. To learn how to use a rifle, the actor trained with US Navy SEAL veteran Kevin Lacz, who served with Kyle. The film, and Cooper's performance, received generally positive reviews. The critic for Variety wrote, "an excellent performance from a bulked-up Bradley Cooper, this harrowing and intimate character study offers fairly blunt insights into the physical and psychological toll exacted on the front lines." Similar sentiments were expressed by USA Today's Claudia Puig who asserted: "It's clearly Cooper's show. Substantially bulked up and affecting a believable Texas drawl, Cooper embodies Kyle's confidence, intensity and vulnerability." American Sniper earned $547 million worldwide to become Cooper's highest-grossing live-action film and the third highest-grossing R-rated film of all time. Cooper won an MTV Movie Award for Best Male Performance, and was nominated for an Academy Award for Best Actor; the film was nominated for Best Picture. With these nominations, Cooper became the tenth actor in history to receive an Academy Award nomination for acting in three consecutive years.
None of Cooper's films released in 2015—Aloha, Burnt, or Joy—performed particularly well at the box office. He starred in Cameron Crowe's Aloha with Emma Stone and Rachel McAdams. The project became controversial after the Media Action Network for Asian-Americans accused the filmmakers of whitewashing the cast. Despite the criticism, he was nominated for Choice Movie Actor – Comedy at the 2015 Teen Choice Awards. In John Wells' drama Burnt, Cooper played a chef who decides to regain his former glory after drug abuse takes a toll on his career. While the film was criticized for its "overdone clichés", Jon Frosch of The Hollywood Reporter wrote of Cooper's performance, "the actor gives a fully engaged performance that almost makes us want to forgive the movie's laziness. Almost." His supporting role in the biopic Joy reunited him with David O. Russell and Lawrence. In 2016, he had a voice cameo in the thriller 10 Cloverfield Lane, and played a supporting part in War Dogs, co-produced under his and Phillips Will's production company Joint Effort. In 2017, Cooper again voiced Rocket Raccoon, in Guardians of the Galaxy Vol. 2.
Cooper will direct his first film, and co-star with Lady Gaga, in a remake of the 1954 musical drama film, A Star Is Born. He will play a singer, Jackson Maine, whose romance with a woman named Ally (played by Gaga) becomes strained after her career begins to overshadow his. Cooper will reprise his role as Rocket in Avengers: Infinity War (2018).
Personal life
Cooper's early years in the entertainment industry were marred with difficulties. When his role in the second season of Alias was demoted to a minuscule part, he considered quitting show business. His substance addiction, and doubts about his career, triggered thoughts of suicide. Cooper has abstained from alcohol since 2004, remarking that it would have destroyed his life.
I was at a party and deliberately bashed my head on the concrete floor — like, 'Hey, look how tough I am!' And I came up, and blood dripped down. And then I did it again. I spent the night at ... [h]ospital with a sock of ice, waiting for them to stitch me up. I was so concerned what you thought of me, how I was coming across, how I would survive the day. I always felt like an outsider. I just lived in my head. I realized I wasn't going to live up to my potential, and that scared the hell out of me. I thought, 'Wow, I'm actually gonna ruin my life; I'm really gonna ruin it.'
In October 2006, Cooper became engaged to actress Jennifer Esposito. The couple married later that December. In May 2007, Esposito filed for a divorce that was finalized in November. "It was just something that happened. The good thing is, we both realized it. Sometimes you just realize it", he has since explained. Before his marriage, he met Renée Zellweger while filming Case 39 in 2006. The media speculated about the nature of their relationship in 2009 when the film was released. Although they refused to speak about the romance, they made several appearances together, and in 2011, the media reported about the end of the relationship. In December 2011, he was involved in a romantic relationship with Zoe Saldana that ended in January 2013. In March 2013, he began dating English model Suki Waterhouse who is 17 years his junior. According to a report by E!, they broke up in March 2015 because of their age difference and Waterhouse's desire to focus on her career. Cooper began a relationship with Russian model Irina Shayk the following month. In November, he moved into her apartment in New York's West Village. In March 2017, Shayk gave birth to their daughter.
Cooper and his family share a close bond. Two years after the death of his father from lung cancer in 2011, he relocated to Los Angeles with his mother. He says that during his father's diagnosis: "I was in a very lucky position because I was able to put everything on hold in all aspects of my life and completely focus on taking care of him." He has described the process of his treatment as "just simply overwhelming, incredibly stressful, complex and all consuming." The actor has since supported organizations that help fight cancer. In June 2014, Cooper joined the board of directors for the charity Hole in the Wall Gang Camp, a non-profit organization that serves people coping with cancer. In April 2016, he participated in the launch of the Parker Institute for Cancer Immunotherapy that works for cancer patients. He served as an executive producer for Stand Up to Cancer's Fifth Biennial Telecast, a primetime fundraising special that aired in September.
In 2009, Cooper took part in an Alzheimer's Association campaign that aimed to increase awareness about Alzheimer's disease. He is also one of the members of the Alzheimer's Association Celebrity Champions, an initiative launched for a similar purpose. In 2015, Cooper spoke at The National Geographic Society for the group Got Your 6 to help ensure military veterans are better represented in popular culture. Cooper has donated to Democratic Party candidates and attended the 2016 Democratic National Convention where Hillary Clinton received the nomination for President. He regards Barack Obama as "an incredible president".
In the media
Contradicting his personality with that of his role in The Hangover Trilogy, director Todd Phillips describes him as "ridiculously different in real life. He is very vulnerable — insecure is not the right word ... And there's a warmth to him you would never know." A writer for International Business Times adds that Cooper, despite being in his 40s, has a "boyish charm and laid-back personality." Cooper believes that his personality relates to acting: "I enjoy people, that makes this profession a lot easier, and I can sleep anywhere. That's a skill." He cites actor Daniel Day-Lewis, who he thinks is "the world's greatest actor", as an influence.
As part of a career analysis, IndieWire's Oliver Lyttelton notes that early in his career, Cooper was typecast as "weaselly boyfriends or best friends in mainstream comedies", but he later became one of Hollywood's most accomplished actors after starring in several successful films. Cooper is known for appearing in a range of films; writing for The Hollywood Reporter, Bill Phelps credits him for "opt[ing] for the challenging and provocative, the small and interesting, risking the laid-back image that propelled him to fame." The Daily Beast's Oliver Lyttelton agrees, remarking: "Cooper ... regularly ventures outside his grinning-stud comfort zone by taking on roles that, on the surface, might not necessarily seem like perfect matches." Time magazine writes of Cooper's craft: "It's hard to make people, especially your friends, forget who you are onscreen. But Bradley's that good."
Cooper's sex appeal has been noted by several media outlets including People magazine which named him Sexiest Man Alive in 2011. He was initially uncomfortable with the accolade, but later found it funny. Also in 2011, he was dubbed International Man of the Year by GQ and appeared in AskMen's 49 most influential men. He ranked tenth on Empire's list of the 100 Sexiest Movie Stars in 2013. He was one of the highest-paid actors in the world from 2013 to 2015, earning $28 million, $46 million, and $41.5 million, respectively. Forbes ranked him first on their Celebrity 100: Ones To Watch list in 2013. In 2014 and 2015, he featured on Celebrity 100, a list based on the income and popularity of celebrities, as selected annually by Forbes. Time magazine named him one of the 100 most influential people in the world in 2015.
Works and awards
According to the review aggregator website Rotten Tomatoes and box-office website Box Office Mojo, Cooper's most critically and commercially successful films include Wedding Crashers (2005), The Hangover (2009), Limitless (2011), Silver Linings Playbook (2012), American Hustle (2013), Guardians of the Galaxy (2014) and American Sniper (2014). Among his stage roles, he has appeared in a Broadway revival of The Elephant Man (2014–15), for which he was nominated for a Tony Award for Best Actor in a Play.
Cooper is one of the ten actors to receive an Academy Award nomination in three consecutive years. Between 2013 and 2015, he was nominated for Best Actor (for Silver Linings Playbook and American Sniper), Best Supporting Actor (for American Hustle) and Best Picture (for American Sniper). He has also been nominated for two British Academy Film Awards: Best Actor in a Leading Role for Silver Linings Playbook and Best Actor in a Supporting Role for American Hustle, and two Golden Globe Awards: Best Actor – Motion Picture Musical or Comedy for Silver Linings Playbook and Best Supporting Actor – Motion Picture for American Hustle.
References
Bradley Cooper Wikipedia
(Text) CC BY-SA