6

/

10

1

Votes

Alchetron

Rate This





Directed by

Todd Phillips




Release date

19 August 2016 (India)




Box office

86.2 million USD







Music by

Cliff Martinez




Director

Todd Phillips




Budget

40 million USD






Produced by

Mark Gordon Todd Phillips Bradley Cooper




Screenplay by

Stephen Chin Todd Phillips Jason Smilovic




Based on

Arms and the Dudes by Guy Lawson




Starring

Jonah Hill Miles Teller Ana de Armas Bradley Cooper




Producers

Todd Phillips, Bradley Cooper, Mark Gordon




Cast

Jonah Hill, Miles Teller, Ana de Armas, Bradley Cooper, David Packouz




Similar

Bad Moms, Office Christmas Party, Masterminds, Central Intelligence, The Wolf of Wall Street




Profiles




Twitter

Facebook

Instagram
War dogs official trailer 1 2016 miles teller jonah hill movie hd
War Dogs is a 2016 American black comedy-drama film directed by Todd Phillips and written by Phillips, Jason Smilovic and Stephen Chin, based on a Rolling Stone article by Guy Lawson. Lawson then wrote a book titled Arms and the Dudes detailing the story. The film follows two arms dealers, Efraim Diveroli and David Packouz, who receive a US Army contract to supply munitions for the Afghan National Army worth approximately $300 million. The film is heavily fictionalized and dramatized, and some of its events, such as the duo driving through Iraq, were either invented or based on other events, such as screenwriter Stephen Chin's own experiences.
Contents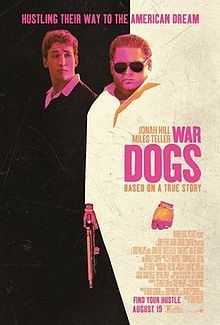 The film stars Jonah Hill, Miles Teller, Ana de Armas and Bradley Cooper, who also co-produced. Filming began on March 2, 2015 in Romania. The film premiered in New York City on August 3, 2016 and was theatrically released by Warner Bros. Pictures on August 19, 2016. It received mixed reviews from critics and grossed over $86 million. Hill received a Golden Globe nomination for his performance.
War dogs official trailer 2 2016 miles teller movie
Plot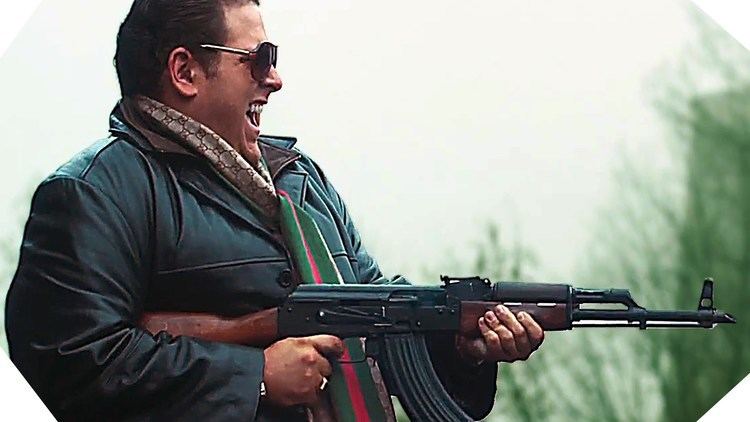 In 2005, David Packouz lives in Miami, Florida, working as a massage therapist and living with his girlfriend Iz. Desiring an additional source of income, David spends his life savings on high-quality Egyptian cotton sheets, planning to sell them to Miami retirement homes, but this venture fails to produce results. At a funeral for a friend, David runs into his high school best friend Efraim Diveroli, who had moved to Los Angeles some years prior to work with his uncle selling guns. Efraim has left his uncle and formed his own company, AEY, which fills orders for arms placed by the US government due to the ongoing War in Iraq. David's life takes another turn when his girlfriend informs him that she is pregnant. Efraim offers him a job at AEY, and even though David and Iz both vehemently oppose the war, David eventually agrees, telling his girlfriend that he has begun selling his cotton sheets to the US government through Efraim's contacts.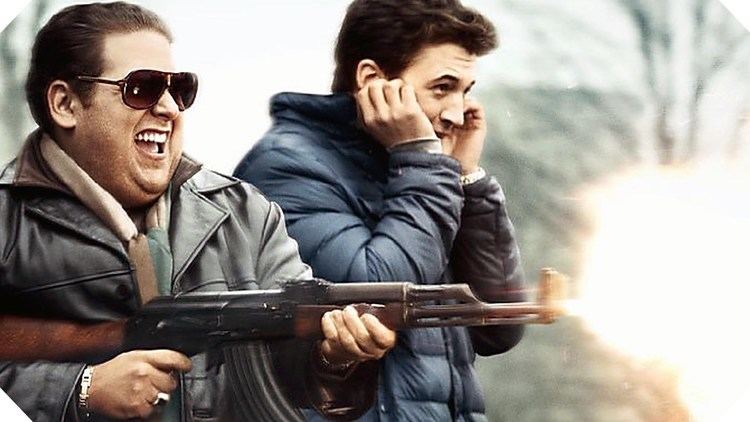 Efraim explains to David that all orders placed for military equipment are posted on a public website, where anyone can place bids on filling the orders, and their job is to find the small orders that larger contractors do not bother with and place bids on them, with these smaller orders still being worth millions of dollars. A local small business owner, Ralph Slutzky, assists the business with funding, under the false belief that AEY only sells arms to help protect Israel. Eventually, David and Efraim land a contract to provide several thousand Beretta pistols to US Troops stationed in Baghdad, a deal that would put them on the map. Unfortunately, an Italian embargo blocks the shipment to Iraq, so Efraim attempts to route the shipment through Jordan, but the shipment gets held up there as well. With Iz discovering David's true business by overhearing a conversation between him and Efraim, leaving her upset, David and Efraim have to fly to Jordan to free up their cargo or risk being blacklisted by the US Government for failing to deliver.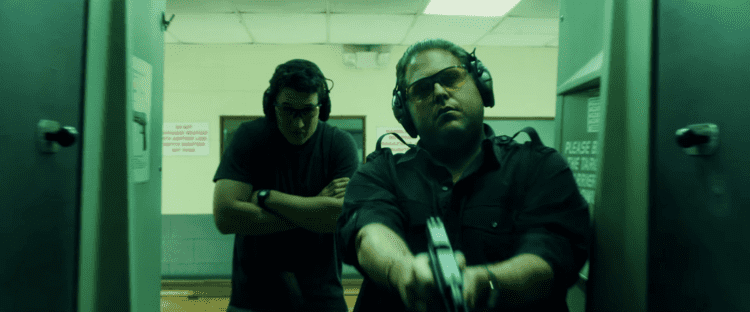 In Jordan, Efraim manages to use bribes to free up the Beretta shipment, but are still not allowed to fly the cargo to Baghdad without a permit that will take several weeks to acquire. The guns are loaded up into a truck and the two are provided with a driver who offers to drive the guns to Iraq, as no permit is required for driving guns across the border. The three drive through the night, at one point bribing border patrol with two cartons of cigarettes, and at another point being attacked by insurgents while trying to get gas, but eventually arrive at the military base. Captain Santos, the man receiving the shipment, is impressed by the lengths the two went through to get the guns to him, and the two are paid.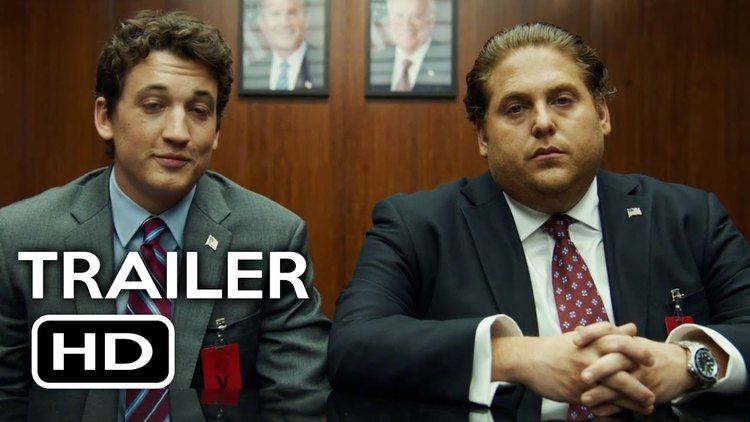 After this, AEY continues to secure larger deals and make more money, even moving into a larger office and hiring more employees, and David welcomes a daughter named Ella. Efraim, however, continues to grow more unstable and untrustworthy, as the company is suddenly given a chance to land their biggest deal yet. Known as "The Afghan Deal", the US Government wishes to arm the Afghan military for the long-term, and post a massive order worth $300 million, which includes 100 million rounds of AK-47 ammunition and would have netted the war dogs a $100 million profit. Filling this order proves to be near-impossible for such a relatively small company, particularly in that there is a global shortage on AK-47 ammunition, but the two end up lucking into an encounter with legendary US arms dealer Henry Girard. Girard has access to the massive weapon storages that were created in Albania but never used, and must now be disposed of in accordance with NATO treaties, which includes well over a hundred million rounds of AK-47 ammunition. Girard can not directly deal with the US Government anymore, due to being on a watchlist, and wants to make the deal through AEY. Efraim agrees, although David expresses discomfort working with a man who is on a terrorist watchlist.
The two go to Albania to confirm that the ammunition works, then place a bid on the contract that ends up being fifty million dollars less than any other bid due to the low price of the rounds. Meanwhile, Iz grows frustrated with David's continuing string of lies about his work, and leaves to live with her mother. They win the contract, but then David realizes that virtually all of the rounds are Chinese-made, which makes them illegal, as there is currently an embargo on Chinese arms. Efraim comes up with the idea of re-packaging the rounds in generic packaging, pretending that they are concerned about the weight of the shipments. As the rounds are repackaged and shipped off, with David overseeing the process, Efraim plots to try to cut Henry out of the deal after discovering that Henry charged them with a 400% markup on the rounds. David protests, leading Efraim to destroy the partnership contract between him and David on The Afghan Deal and go ahead with his plan to cut Henry out and short the workers repackaging the rounds on their pay.
Henry retaliates by having David kidnapped from his hotel room, beaten, and held at gunpoint before leaving him alive, as well as seemingly having his Albanian driver killed. David leaves Albania, vowing never to return.
On arriving back at Miami, David says he wants out of AEY and demands a payoff from Efraim of four million dollars from the work he had done, but with the contract gone, Efraim refuses. David returns to working as a massage therapist and convinces Iz to move back in with him by telling her the truth about everything he had been doing for AEY. Weeks later, Efraim offers a severance package of two hundred thousand dollars to David, which David responds to by threatening to blackmail him with the evidence he has of the falsified documentation the two created to look like a respectable company so they could secure The Afghan Deal. Shortly after this, David and Efraim are both arrested by the FBI. The men who had been hired to re-package the rounds had never been paid by Efraim, causing them to report the crime to US Authorities, leading them to arrest Ralph Slutzky. Ralph had agreed to wear a wire during a meeting between David and Efraim, giving the FBI enough to make an arrest. Efraim is sentenced to four years in prison for charges related to The Afghan Deal, and David gets seven months house arrest in exchange for co-operating with the investigation.
David meets with Henry, who apologizes for the kidnapping and assault in Albania, claiming he had bad information. He also thanks David for not mentioning his name in his confession to the FBI. David begins to ask questions about the events of the deal, including about the fate of his Albanian driver. Henry pulls out a suitcase full of money, a part of his cut from The Afghan Deal, and offers it to David in exchange for dropping the subject. The movie ends, David's choice of taking the money or not left ambiguous.
Production
Initially, Jesse Eisenberg and Shia LaBeouf were set to star in the film; however, Jonah Hill and Miles Teller were eventually cast. Further casting was announced in early 2015, with Ana de Armas joining in February, and J. B. Blanc joining in March. Screenwriter Stephen Chin based many of the incidents on his own experiences in Iraq.
Filming
Shooting was initially set to begin late April 2015, in Miami, for several weeks. According to SSN Insider, filming began on March 2, 2015. Later confirmed by the Business Wire on March 17, 2015, filming was underway in Romania. On April 24, 2015, Hill was spotted on the film set in the Century City district of Los Angeles. On April 29, 2015, Hill and Teller were spotted filming on the set in Burbank, California. On May 7, 2015, filming took place in Miami.
Release
Warner Bros. originally set the film a release date for March 11, 2016. However, in November 2015, the release date was moved to August 19, 2016.
Box office
War Dogs grossed $43 million in North America and $43.2 million in other territories for a worldwide total of $86.2 million, against a budget of $40 million.
In the United States and Canada, War Dogs was released on August 19, 2016, alongside Ben-Hur and Kubo and the Two Strings, and was projected to gross $12–15 million from 3,100 theaters in its opening weekend. The film made $1.3 million from its Thursday night previews and $5.5 million on its first day (including previews). It went on to gross $14.3 million in its opening weekend, finishing third at the box office and first among new releases.
Critical response
War Dogs received mixed reviews from critics. On Rotten Tomatoes the film has an approval rating of 60% based on 195 reviews with an average rating of the 6.1/10. The site's critical consensus reads, "War Dogs rises on the strength of Jonah Hill's compelling performance to take a lightly entertaining look at troubling real-world events." On Metacritic, the film has a score of 57 out of 100, based on 41 critics, indicating "mixed or average reviews". Audiences polled by CinemaScore gave the film an average grade of "B" on an A+ to F scale.
ScreenCrush's Matt Singer said, "Superficially, the movie looks a lot like past Phillips comedies about men behaving badly, with dirty jokes and wacky hijinks galore. But War Dogs is more critical of its protagonists' behavior, and there's plenty of sad commentary about the state of modern America."
Ignatiy Vishnevetsky of The A.V. Club had misgivings about the film's slant and biographical omissions, saying: "One might quibble with the way Phillips limits responsibility on the Pentagon deal by painting AEY as better businessmen than they actually were [...], while avoiding the darker sides of the story — the ones where whistle-blowing former subcontractors in Albania wind up dead under mysterious circumstances. But at least colluding with shadowy power-players to illegally sell outdated Cold War-era surplus in the name of the Bush administration teaches Packouz a valuable lesson about the importance of honesty in a relationship, so it's not all that bad." Matt Zoller Seitz of RogerEbert.com, in a mixed-to-negative review, stated that "War Dogs is a film about horrible people that refuses to own the horribleness."
References
War Dogs (2016 film) Wikipedia
(Text) CC BY-SA