Children

Aviana Olea Le Gallo

Years active

1995–present

Spouse

Darren Le Gallo (m. 2015)




Occupation

Actress, singer




Born

August 20, 1974 (age 49) (

1974-08-20

)

Movies




Similar People
Top 10 Best Amy Adams Performances
Amy Lou Adams (born August 20, 1974) is an American actress and singer. She was named one of 100 most influential people by Time magazine in 2014 and is among the highest-paid actresses in the world. She has won two Golden Globe Awards, and has been nominated for five Academy Awards and six British Academy Film Awards.
Contents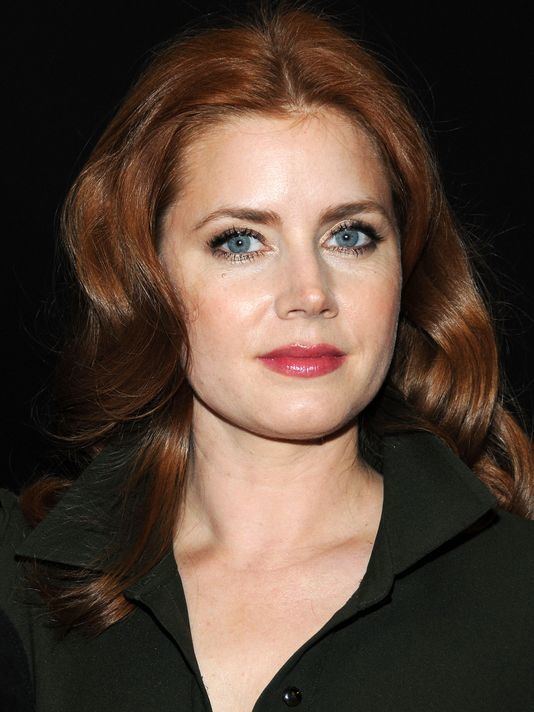 Adams began Her career on stage performing in dinner theater and went on to make Her feature film debut in Drop Dead Gorgeous (1999). After moving to Los Angeles, she made several appearances on television and in B movies, before starring in Steven Spielberg's 2002 biopic Catch Me If You Can. Adams' breakthrough role came in the 2005 independent film Junebug, in which her portrayal of a young pregnant woman earned her an Academy Award for Best Supporting Actress nomination. In 2007, she starred as the lead character in the commercially successful Disney musical film Enchanted.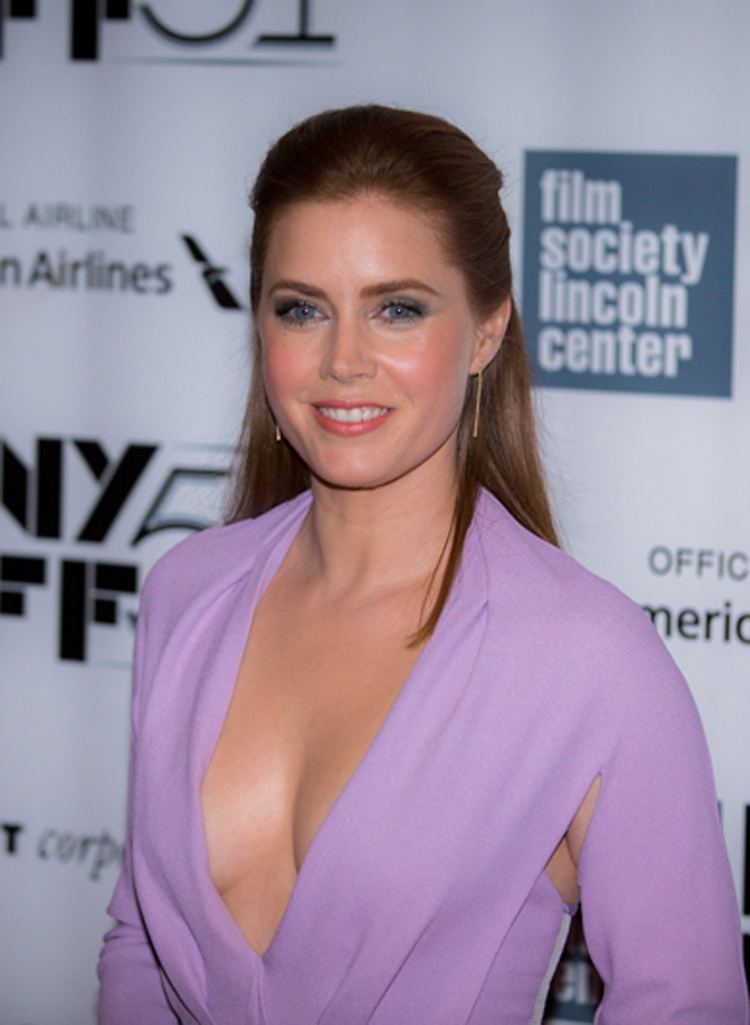 Adams received three more Oscar nominations for her supporting roles in Doubt (2008), The Fighter (2010), and The Master (2012). She played reporter Lois Lane in the 2013 superhero film Man of Steel and a troubled con artist in David O. Russell's film American Hustle; for the latter, she won a Golden Globe Award and was nominated for an Academy Award for Best Actress. She won a second consecutive Golden Globe Award for portraying artist Margaret Keane in the comedy-drama Big Eyes (2014). In 2016, Adams reprised the role of Lois in Batman v Superman: Dawn of Justice, and garnered acclaim for her leading roles in the science-fiction film Arrival and neo-noir psychological thriller Nocturnal Animals.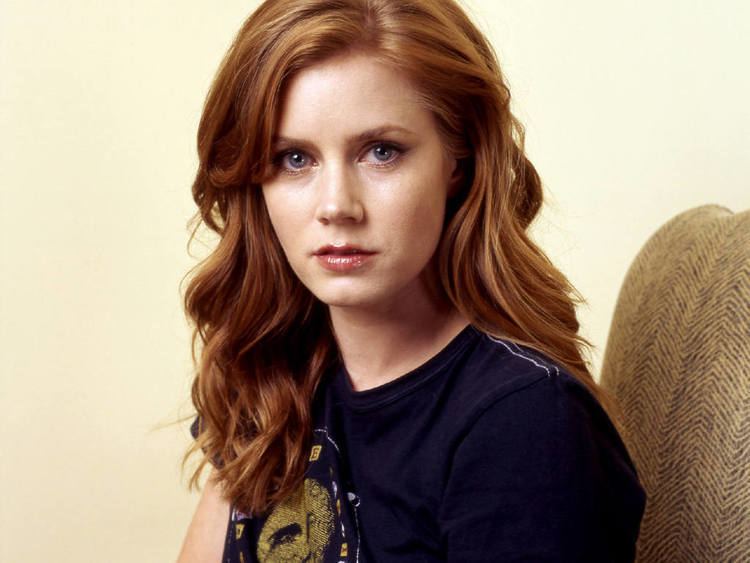 Amy adams an american actress and singer
Early life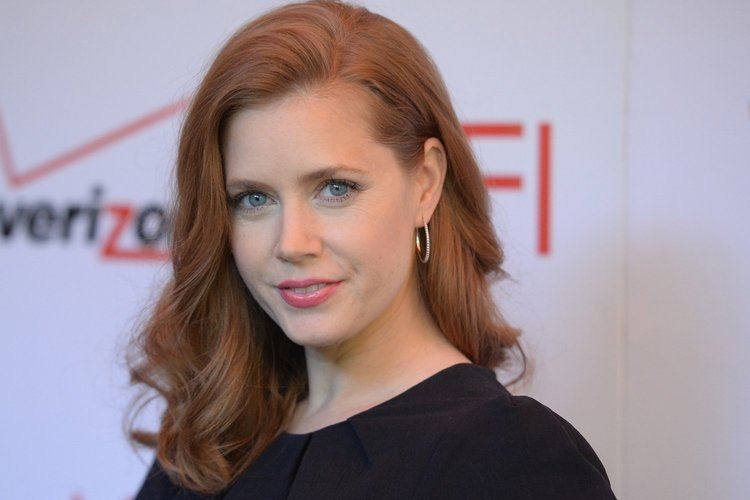 Adams was born on August 20, 1974, in Vicenza, Veneto, Italy, the fourth of seven children of American parents Kathryn (née Hicken) and Richard Adams. She has four brothers and two sisters. Her father is a U.S. Army veteran and was stationed at Caserma Ederle at the Time of her birth. After years of moving from base to base, Adams' family settled in Castle Rock, Colorado, when Adams was eight years old. Following his Army discharge, her father sang professionally in restaurants and her mother became a semi-professional bodybuilder. Until her parents' divorce in 1985, Adams was raised in The Church of Jesus Christ of Latter-day Saints. Regarding her religious upbringing, Adams said, "I can't speak for everybody, but I know it instilled in me a value system I still hold true. The basic 'Do unto others...' – that was what was hammered into me. And love."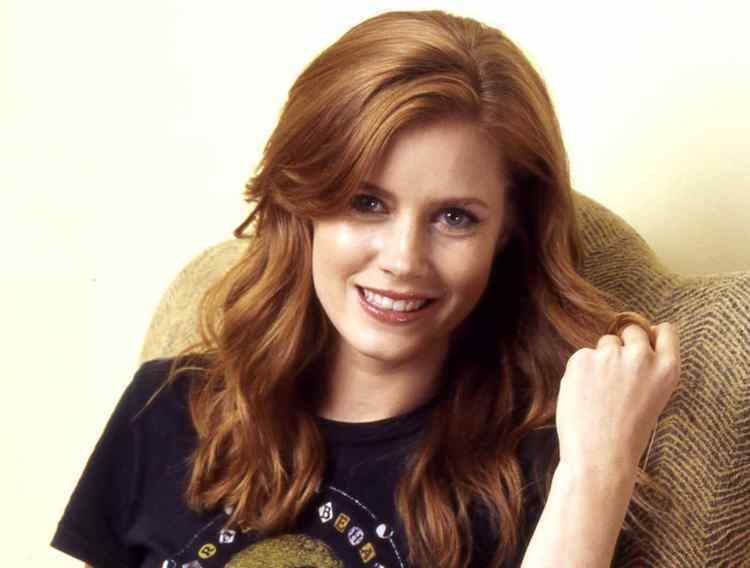 During her years at Douglas County High School Adams sang in the school choir and trained as an apprentice at a local dance company with ambitions of becoming a ballerina. Her parents had hoped that she would continue her athletic training, which she gave up to pursue dance, as it would have given her a chance to obtain a college scholarship. Adams later reflected on her decision not to go to college: "I wasn't one of those people who enjoyed being in school. I regret not getting an education, though." After graduating from high school, she moved to Atlanta with her mother. Deciding that she was not gifted enough to be a professional ballerina, she entered musical theater, which she found was "much better suited to [her] personality." She said that ballet was "too disciplined and too restrained and I was always told off in the chorus lines" and her body at the time was "just wrecked from dancing all these years."
When she turned eighteen, Adams supported herself by working as a greeter at a Gap store while performing in community theater. For a few weeks after graduating from high school, she took her first full-time job as a hostess at Hooters. Adams left the job three weeks later after having saved enough money to buy her first car. She later said, "So there was definitely an innocence to my interpretation of what Hooters was about. Though I did learn, quickly, that short shorts and beer don't mix!"
1995–2004: Dinner theater and early film roles
Adams began her professional career as a dancer in a dinner theater production of A Chorus Line in Boulder, Colorado. The gig required her to wait on tables before getting up on stage to perform. Although she enjoyed singing and dancing, she disliked waitressing and ran into trouble when a fellow dancer, whom she considered a friend, made false accusations about her to the director. She lost the job, but went on to perform in dinner theatre at Denver's Heritage Square Music Hall and Country Dinner Playhouse. During a performance of Anything Goes at the Country Dinner Playhouse in 1995, she was spotted by Michael Brindisi, the president and artistic director of the Minneapolis-based Chanhassen Dinner Theater. Adams relocated to Chanhassen, Minnesota, where she worked for Brindisi for the next three years. She loved the "security and schedule" of the job, and later admitted to learning tremendously from the experience.
While still performing at the Chanhassen Dinner Theater, Adams shot for her first film—a black-and-white short subject satire named The Chromium Hook. Soon after, she attended the locally-held auditions for the Hollywood film Drop Dead Gorgeous (1999), while she was off-work nursing a pulled muscle. She was cast in the supporting part of a cheerleader in the film, which starred Kirsten Dunst, Ellen Barkin, and Kirstie Alley in lead roles and was a satire on beauty pageants. The production was filmed locally in Minnesota, which enabled Adams to film her role and also perform Brigadoon on stage. Encouragement from her co-star Alley prompted Adams to actively pursue a film career and move to Los Angeles. She described her initial experience in the city as "dark" and "bleak" and she frequently pined for her life in Chanhassen.
In Los Angeles, Adams would frequently audition for roles: "It didn't matter what part it was. I went out for everything. [...] I needed to work. Because I needed to learn how to do it." Within a week, she was cast in Fox Network's television series spin-off of the film Cruel Intentions, entitled Manchester Prep, in the lead role of Kathryn Merteuil. The series did not live up to the network's expectations and following numerous script revisions and two production shutdowns, it was canceled. The three filmed episodes were then re-edited and later released in 2001 as the direct-to-video film Cruel Intentions 2. In 2000, Adams had a supporting role in Psycho Beach Party, a parody of beach party and slasher films, in which she played the teenage nemesis of a movie star (played by Kimberly Davies). She played the part as a homage to the actress Ann-Margret. From 2000 to 2002, she also appeared in guest roles in several television series, including That '70s Show, Charmed, Buffy the Vampire Slayer, Smallville, and The West Wing. She later said that she was mostly offered parts of "the bitchy girl" during this period.
Following brief roles in three small-scale features of 2002—The Slaughter Rule, Pumpkin, and Serving Sara—Adams landed her first high-profile release in Steven Spielberg's comedy-drama Catch Me If You Can after casting director Deborah Zane brought her to Spielberg's attention. She was cast as Brenda Strong, a nurse with whom Frank Abagnale, Jr. (played by Leonardo DiCaprio) falls in love. She described her experience as a "huge confidence booster", but despite the film's commercial success and the critic Todd McCarthy commending her "warm presence", it failed to launch her career; she was unemployed for a year after the film's release, leading Adams to almost quit film acting. She instead enrolled for acting classes, realizing that she had "a lot to learn and a lot of self-growth to work through". Her career prospects seemingly improved when she received a lucrative offer to star as a regular in the CBS television drama series Dr. Vegas (2004), but her character was dropped after a few episodes. On film, she only had a minor role as the fiancée of Fred Savage's character in the little seen The Last Run (2004).
2005–2007: Breakthrough with Junebug and Enchanted
Disillusioned by her firing from Dr. Vegas, Adams, at 30 years old, considered looking for an alternate career after finishing work on the sole project that she had been signed on for—the independent comedy-drama Junebug that had a production budget of under $1 million. Directed by Phil Morrison, the film featured Adams as Ashley Johnsten, a loquacious pregnant woman and a devout Christian. Morrison cast her after being impressed by Adams's ability to not question her character's inherently good motives. Adams found a connection with her character's faith in God, and spent time with Morrison in Winston-Salem, North Carolina, attending Sunday church. She described making the film as "the summer I grew into myself". Junebug premiered at the 2005 Sundance Film Festival and Adams won a special jury prize for it. Tim Robey of The Daily Telegraph labelled the film a "small, quiet miracle" and wrote that Adams had given "one of the most delicately funny and heartbreaking performances it's ever been my pleasure to review". Ann Hornaday of The Washington Post opined that her "radiant portrayal" of Ashley reflected the film's "deeply humanist heart". Adams received an Academy Award for Best Supporting Actress nomination and won an Independent Spirit Award.
Later in 2005, Adams had supporting parts in two critically panned films—the romantic comedy The Wedding Date, starring Debra Messing and Dermot Mulroney, and the ensemble coming-of-age film Standing Still. Also that year, she joined the cast of the television series The Office, for a recurring role over three episodes. By 2006, the awards season success of Junebug helped increase interest in Adams' career. In Talladega Nights: The Ballad of Ricky Bobby, a sports comedy from Adam McKay, Adams played the romantic interest of Will Ferrell's character, which critic Peter Travers deemed "quite a comedown" from her role in Junebug. She also had a minor role in the workplace comedy The Ex, starring Zach Braff and Amanda Peet.
After providing her voice for Walt Disney Pictures' animated comedy film Underdog (2007), Adams starred as a highly optimistic Disney Princess named Giselle in the musical romantic comedy Enchanted. She was among 250 actresses who auditioned for the high-profile part; the studio favoured the casting of a bigger star, but director Kevin Lima insisted on Adams due to "her ability to escape into the character's being without ever judging the character". Patrick Dempsey and James Marsden featured her as romantic interests. A ballgown that she had to wear for the film weighed 45 pounds, and Adams fell several times under its weight. She also sang three songs for the film's soundtrack—"True Love's Kiss", "Happy Working Song", and "That's How You Know". The critic Roger Ebert commended Adams for being "fresh and winning" in a role that "absolutely depends on effortless lovability", and Wesley Morris of The Boston Globe wrote that she "demonstrates a real performer's ingenuity for comic timing and physical eloquence". Enchanted was a commercial success, grossing over $340 million worldwide. Adams received a Golden Globe Award nomination for Best Actress – Motion Picture Musical or Comedy, among other honors.
Following the success of Enchanted, Adams took on the part of Bonnie Bach, Congressman Charlie Wilson's assistant in Mike Nichols' political comedy-drama Charlie Wilson's War (2007), starring Tom Hanks, Julia Roberts, and Philip Seymour Hoffman. Kirk Honeycutt of The Hollywood Reporter praised Adams for being "sweetly savvy" in her part, but Peter Bradshaw was disappointed to see her talent wasted in a role he considered to be of minimal importance.
2008–2012: Rise to prominence
The 2008 Sundance Film Festival saw the release of Sunshine Cleaning, a comedy-drama about two sisters (played by Adams and Emily Blunt) who start a crime scene clean-up business. As with Junebug and Enchanted, Adams' part was that of a joyful, upbeat woman; she was attracted to the idea of playing a character who constantly tries to better herself. The film was generally well received by critics; Mick LaSalle of San Francisco Chronicle considered Adams to be "magical" in her part, writing that she "gives us a portrait of raging want beneath a veneer of surface diffidence". In the 1939-set screwball comedy Miss Pettigrew Lives for a Day (2008), Adams starred as an aspiring American actress in London who encounters a middle-aged London governess named Miss Perrigrew (played by Frances McDormand). Stephen Holden of The New York Times drew similarities to her role in Enchanted and added that the "screen magic" she displays "hasn't been this intense since the heyday of Jean Arthur". When asked about her being typecast in such cheerful roles, Adams said that she responds to characters who chose to be joyful and that she identified with their sense of hope.
Adams next starred in Doubt, an adaptation of John Patrick Shanley's play of the same name. The production tells the story of a Catholic school principal (played by Meryl Streep) who accuses a priest (played by Philip Seymour Hoffman) of sexually abusing a pupil; Adams features as an innocent young nun embroiled in the conflict. Shanley initially wanted Natalie Portman for the part, but offered Adams the role after finding her personality similar to that of Ingrid Bergman; he said, "She's fiercely intelligent but has this peculiar innocence about her". Adams identified with her character's outlook of finding the best in people, and was challenged by her collaboration with Streep and Hoffman. Writing for the Houston Chronicle, Amy Biancolli wrote that Adams "sparks with distressed compassion" and Ann Hornaday noted that she "exudes just the right wide-eyed innocence for the part". Adams was nominated for an Academy Award, Golden Globe Award, and British Academy Film Award for Best Supporting Actress.
The 2009 fantasy adventure film Night at the Museum: Battle of the Smithsonian, starring Ben Stiller, saw Adams portray the role of the aviator Amelia Earhart. Although the film received mixed reviews, Adams' work was praised. Director Shawn Levy said that the role allowed her to showcase her acting range, and believed that her presence vastly improved the film. Terming her as "terrific—a sparkling screen presence", Michael Phillips of the Chicago Tribune thought that the film "radically improves whenever Amy Adams pops up". Roger Ebert too believed that her abilities had surpassed the material. That same year Adams starred in the comedy-drama Julie & Julia as disgruntled government secretary Julie Powell who decides to blog about the recipes in Julia Child's cookbook Mastering the Art of French Cooking; in a parallel storyline, Child is portrayed by Meryl Streep. Carrie RicKey of The Philadelphia Inquirer thought that the film was "as delicious as French cuisine" and found Adams to be "at her most winsome". Both Night at the Museum: Battle of the Smithsonian and Julie & Julia were commercial successes, with the former earning over $400 million worldwide.
In 2010, Adams began the new decade with roles in two films: the romantic comedy Leap Year and The Fighter, in which she portrayed Charlene Fleming, the aggressive and gritty girlfriend of boxer "Irish" Micky Ward. The Best Picture nominated film received critical praise for its actors in which Adams starred alongside Mark Wahlberg, Christian Bale, and Melissa Leo. Adams later said about being cast in The Fighter that the director, David O. Russell, said, "'Oh you are so not a princess type – we'll have to do something about that! I just want to expose that side of you, and give you the opportunity to shed the whole princess thing, because that isn't who you are – it's just one aspect of the work you've done." She won acclaim for her work. Joe Morgenstern of Wall Street Journal wrote that she's "as tough, tender, smart, and funny as she was ethereal and delightful in Enchanted. What an actress, and what range!" For her role in The Fighter, Adams was nominated for the BAFTA Award, Critics' Choice Movie Award, two Screen Actors Guild Awards, Golden Globe Award, and Academy Award for Best Supporting Actress losing the latter three awards to her co-star Leo. In 2011, she again worked with Disney, starring in the acclaimed film The Muppets alongside Jason Segel and The Muppets; in the film, she returned to singing.
In July 2012, Adams played the role of the Baker's Wife in Stephen Sondheim's Into the Woods at the Public Theater as part of their annual Shakespeare in the Park summer festival at their outdoor home, The Delacorte Theater in Central Park, marking her New York Stage debut and her first appearance in theater in 13 years. Adams received some of the best reviews of her career for her performance in Paul Thomas Anderson's The Master. In the film, Adams plays Peggy Dodd, the ruthless and manipulative wife of a religious organization leader played by Philip Seymour Hoffman. Peter Travers of Rolling Stone wrote that she "deserves serious award attention for the subtle authority she brings to this so-called dutiful wife." She was nominated for an Academy Award, Golden Globe Award, and BAFTA Award for this role. Adams also starred as the daughter of Clint Eastwood's character in the baseball drama Trouble with the Curve. Whilst the film itself received mixed reviews, Adams' performance was praised by critics. Roger Ebert wrote that she "takes a standard role and makes us value it." Adams also stars in Walter Salles' film On the Road opposite Viggo Mortensen. The film is an adaptation of the Jack Kerouac novel of the same name. In the film, Adams plays Jane Lee, a junkie and beat poet based on Joan Vollmer. The film debuted in Cannes to mixed reviews. In December 2012, the French luxury brand Lacoste announced that Adams will be the face of Lacoste's fragrance for women.
2013–present
Adams portrayed Lois Lane, opposite Henry Cavill as Superman, in the 2013 comic book reboot film, Man of Steel. Before production began, director Zack Snyder said, "We are excited to announce the casting of Amy Adams, one of the most versatile and respected actresses in films today. Amy has the talent to capture all of the qualities we love about Lois: smart, tough, funny, warm, ambitious and, of course, beautiful." That same year, Adams earned critical acclaim starring alongside Christian Bale, Bradley Cooper, and Jennifer Lawrence in the film, American Hustle, directed by David O. Russell. In the film, she played the character of Sydney Prosser, a former stripper and a con-artist who creates the fake persona of a British heiress named Lady Edith Greensley, based on Evelyn Knight. Peter Travers of Rolling Stone said that "Adams, decked out in boob-baring Seventies fashions, owns the role. Whether putting on a Brit accent to fool a mark or showing the emotional toll of trying to fool herself, Adams scores a knockout. With four supporting-Oscar nominations (Junebug, Doubt, The Fighter, The Master), Adams fully earns the spotlight she inhabits here." She won the Golden Globe Award for Best Actress in a Musical or Comedy and the Critics' Choice Movie Award for Best Actress in a Comedy, and received BAFTA Award and Academy Award nominations for the role as well. Adams also appeared in Spike Jonze's critically acclaimed film, Her.
In 2014, Adams was named one of 100 most influential people in the world by Time magazine. That year, she starred in Tim Burton's Big Eyes, playing artist Margaret Keane, alongside Christoph Waltz, and won the Golden Globe Award for Best Actress – Motion Picture Comedy or Musical. In July 2014, Adams was named the face of Max Mara's accessories campaign. In October 2015, Max Mara premiered the "A" bag, a new line of handbag inspired by and dedicated to Adams.
In 2016, Adams reprised her role as Lois Lane in Batman v Superman: Dawn of Justice, her highest-grossing release. She will also star in the film Justice League, scheduled for 2017. Adams starred in the Denis Villeneuve science fiction film Arrival, as Dr. Louise Banks, an expert linguist. The film is based on the short story "Story of Your Life" by Hugo Award-winning author Ted Chiang. For her role, Adams received award nominations for the Golden Globe, BAFTA and SAG, all of them in the category of Best Actress. That year, Adams also headlined the film Nocturnal Animals, based on Austin Wright's novel Tony and Susan, directed by Tom Ford and co-starring Jake Gyllenhaal.
In February 2016, it was announced that Adams will star and co-produce the television adaptation of Gillian Flynn's novel, Sharp Objects, as Camille Preaker, a reporter returning to her hometown to cover a violent murder. The project marks Adams' first return to television since 2006. The series has been picked up by HBO with an eight-episode straight-to-series first-season order. Sharp Objects will have UnREAL co-creator Marti Noxon as showrunner and Jean-Marc Vallée as director.
Adams received a star on the Hollywood Walk of Fame on January 11, 2017, for her contributions to the motion picture industry. The star is located at 6280 Hollywood Boulevard next to the W Hollywood Hotel.
On April 11, 2017 it was announced that she would be the recipient of the 2017 American Cinematheque Award at the Beverly Hilton Hotel. Past recipients of this award included Robin Williams, Steven Spielberg, and Reese Witherspoon.
Personal life
In 2001, Adams began dating actor and artist Darren Le Gallo, whom she met in an acting class. Adams and Le Gallo became engaged in April 2008. They have a daughter together, Aviana Olea Le Gallo, born on May 15, 2010. On May 2, 2015, she married Le Gallo in California.
Filmography
Adams has appeared in over forty feature films, as well as numerous television shows. Her most acclaimed and highest-grossing films, according to the online portal Box Office Mojo and the review aggregate site Rotten Tomatoes, include Catch Me If You Can (2002), Junebug (2005), Enchanted (2007), Doubt (2008), Night at the Museum: Battle of the Smithsonian (2009), Julie & Julia (2009), The Fighter (2010), The Muppets (2011), The Master (2012), Man of Steel (2013), Her (2013), American Hustle (2013), Big Eyes (2014), Batman v Superman: Dawn of Justice (2016), Arrival (2016), and Nocturnal Animals (2016).
References
Amy Adams Wikipedia
(Text) CC BY-SA