Years active

1938–present




Members

29,425 (March 2007)




Founded

1938




Website

www.barbershop.org




Founder

Owen C. Cash






Also known as

Society for the Preservation and Encouragement of Barber Shop Quartet Singing in America, Inc.




Headquarters

Nashville, Tennessee, United States




Origin

Tulsa, Oklahoma, United States




Genres

A cappella, Barbershop music




Similar

Ambassadors of Harmony, Westminster Chorus, Vocal Spectrum, Ringmasters, Instant Classic




Profiles




YouTube

Facebook

Twitter

SoundCloud
The Barbershop Harmony Society, legally and historically named the Society for the Preservation and Encouragement of Barber Shop Quartet Singing in America, Inc. (SPEBSQSA), is the first of several organizations to promote and preserve barbershop music as an art form. Founded by Owen C. Cash and Rupert I. Hall in Tulsa, Oklahoma in 1938, the organization quickly grew, promoting barbershop harmony among men of all ages. As of 2014, just under 23,000 men in the United States and Canada are members of this organization whose focus is on a cappella music. The international headquarters was in Kenosha, Wisconsin for fifty years before moving to Nashville, Tennessee in 2007.
Contents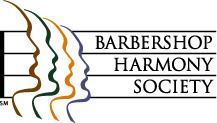 A parallel women's singing organization, Sweet Adelines International (SAI) was founded in 1945. A second women's barbershop harmony organization, Harmony, Inc., broke from SAI in 1959 over an issue of racial exclusion, with SAI (like SPEBSQSA and many other organizations) being white-only at that time. Several international affiliate organizations, in countries around the world, add their own flavor to the signature sound of barbershop harmony.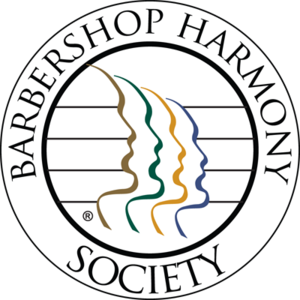 Name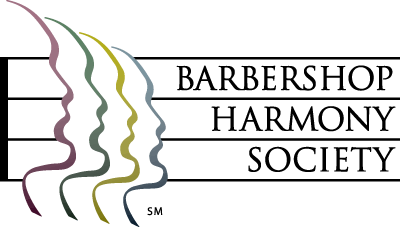 The original name SPEBSQSA was intended as a lampoon on Roosevelt's New Deal alphabet agencies. Because of the name's length and the difficult-to-pronounce acronym, society staff and members often refer to SPEBSQSA as The Society. For decades, SPEBSQSA was the official name, while the Barbershop Harmony Society was an officially recognized and sanctioned alternate. Members were encouraged to use the alternate name, because it was felt that the official name was an in-joke that did not resonate outside the Society. In mid-2004, faced with declining membership, the Society adopted a marketing plan that called for using "Barbershop Harmony Society" consistently and retaining the old name for certain legal purposes.
The old official name spelled "barber shop" as two words, while barbershop is generally used elsewhere.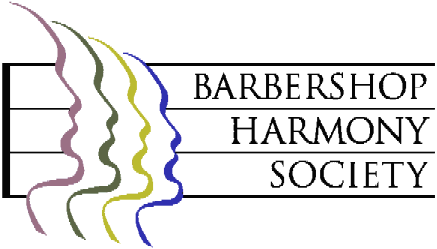 In reference to the acronym SPEBSQSA, The Society has said "attempts to pronounce the name are discouraged". Unofficially, it is sometimes pronounced as if it were spelled "Spebsqua".
In late 2004, the Society established Barbershop Harmony Society as its new "brand name", with a logo and identity program released in 2005. Although the legal name remained SPEBSQSA, Inc., the decision was controversial, as many members felt that the new name did not reflect a mission of preservation and encouragement of the style. Many members were concerned that the term "quartet" had been dropped, fearing a movement in the direction of choral singing and downplaying quartet singing.
Preservation
A key aspect of the Society's mission is in the preservation of barbershop music. To this end, it maintains the Old Songs Library. Holding over 100,000 titles (750,000 sheets) this is the largest sheet music collection in the world excepting only the Library of Congress.
The "Barberpole Cat Program" is an essential repertoire of 12 songs (commonly known as "polecats") that every barbershopper should know. The purpose of this program is to give all barbershoppers a common repertoire so that any new quartet will have something already prepared to sing.
Harmony Foundation International, a 501(c)(3) not-for-profit organization, was incorporated in 1959 as a charitable subsidiary of the Barbershop Harmony Society; it raises financial support for the society's programs.
Headquarters
In 2003, in preparation for a new headquarters location, the Society sold both Harmony Hall, a historic lakefront mansion in Kenosha, Wisconsin, and its nearby facility (known as Harmony Hall West) located in a strip mall which the Society purchased in 1976 and renovated. HHW had housed finance, merchandising, IT and membership. Operations and staff from both buildings were consolidated into a remodeled HHW.
In 2006 the Society announced plans to move its headquarters to Nashville, Tennessee. In August 2007, the Society completed the relocation to 110 Seventh Avenue North, in Nashville.
Contests
To promote and improve barbershop singing, the society annually runs international and district level contests for choruses and quartets.
When a quartet wins the international gold medal, they are considered champions forever and may not compete again. A chorus that wins the gold, however, must sit out of competition for only two years and thus may compete for the gold medal again in the third year following their win.
International quartet champions
Forefront are the 2016 champions.
Instant Classic are the 2015 champions.
Musical Island Boys, the 2014 champions from New Zealand, are also the 2006 collegiate champions.
Masterpiece, are the 2013 champions.
Ringmasters, the 2012 champions and 2008 collegiate champions, are from Sweden. They were the first quartet from outside of North America to win.
Old School, the 2011 champions, reunited multiple-time winners Kipp Buckner and Joe Connelly from the 1987 champions Interstate Rivals.
Storm Front, 2010 champions.
Crossroads, 2009 champions.
OC Times, 2008 champions.
Max Q, 2007 champions.
Vocal Spectrum, the 2006 champions were previously the 2004 collegiate champions.
Realtime, in 2005 became the first truly international champions, with members from three nations.
FRED, 1999 champions, remain active as a popular comedy quartet.
Bluegrass Student Union, the 1978 champions, had a 33-year career ending in 2006; they produced innovative recordings still available.
Happiness Emporium, 1975 champions, are still active and performing.
The Suntones, 1961 champions, were regularly seen on The Jackie Gleason Show.
The Buffalo Bills, 1950 champions were widely known, as they appeared in stage and screen productions of The Music Man and frequently appeared on Arthur Godfrey's radio show.
Chorus champions
The Vocal Majority, based in Dallas, TX, twelve-time International Chorus Champions (1975, 1979, 1982, 1985, 1988, 1991, 1994, 1997, 2000, 2003, 2006, 2014). The chorus with the most international gold medals, ten of which were in succession (each time the chorus was eligible to compete) until 2009.
The Ambassadors of Harmony, based in St. Charles, MO, International Chorus Champions in 2004, 2009, 2012 and 2016. Their 2009 championship interrupted the Vocal Majority's streak at 10 consecutive championships.
The Masters of Harmony, eight-time International Chorus Champions (1990, 1993, 1996, 1999, 2002, 2005, 2008, 2011).
The Westminster Chorus, a youth barbershop chorus in California started by young members of the Masters of Harmony, International Champion in 2007, 2010, and 2015.
The Louisville Thoroughbreds Chorus, the first 7-time International Champion chorus of the Barbershop Harmony Society, winning the Gold Medal in 1962, 1966, 1969, 1974, 1978, 1981 and 1984.
Districts of BHS
For purposes of administration (particularly of local schools and contests) the society is organized into geographical districts as follows.
Cardinal District – most of Kentucky, Indiana: 27 chapters
Carolinas District – North Carolina, most of South Carolina, far eastern Georgia: 26 chapters
Central States District – Missouri, Iowa, eastern Kansas, eastern Nebraska, eastern South Dakota, northwestern Arkansas: 58 chapters
Dixie District – Tennessee, Mississippi, Alabama, most of Georgia, west central South Carolina: 23 chapters
Evergreen District – Washington, Oregon, Alaska, western Idaho, most of Montana, Alberta, British Columbia: 57 chapters
Far Western District – California, Arizona, Nevada, Hawaii, southwestern Utah: 77 chapters
Illinois District – Illinois: 32 chapters
Johnny Appleseed District – Ohio; western West Virginia; southwestern Pennsylvania; far northeastern Kentucky: 53 chapters
Land O' Lakes District – Wisconsin, Minnesota, North Dakota, northwestern Michigan, western Ontario, Manitoba, Saskatchewan: 50 chapters
Mid-Atlantic District – Virginia, Maryland, eastern Pennsylvania, New Jersey, Delaware, Washington, D.C., eastern West Virginia, southeastern New York: 93 chapters
Northeastern District – northeastern New York, Connecticut, Massachusetts, Maine, New Hampshire, Rhode Island, Vermont, New Brunswick, Newfoundland and Labrador, Nova Scotia, Prince Edward Island, Quebec: 59 chapters
Ontario District – most of Ontario: 33 chapters
Pioneer District – most of Michigan, plus Sault Ste. Marie and Windsor, Ontario: 28 chapters. It became the first organized district of the society on June 8, 1940 and the first International District in March 1944.
Rocky Mountain District – Colorado, Wyoming, most of New Mexico, most of Utah, eastern Idaho, northwestern Kansas, southeastern Montana, western Nebraska, western South Dakota: 33 chapters
Seneca Land District – western New York, northwestern Pennsylvania: 33 chapters
SouthWestern District – Texas; Louisiana; most of Arkansas; Oklahoma; southeastern New Mexico; southwestern Kansas: 48 chapters
Sunshine District – Florida: 37 chapters
Affiliates
British Association of Barbershop Singers (BABS) – United Kingdom: 60 choruses
Barbershop Harmony Australia (BHA) – Australia: 41 choruses
Barbershop Harmony New Zealand (BHSNZ) – New Zealand: 15 choruses
Barbershop in Germany (BinG!) – Germany: 24 choruses
Dutch Association of Barbershop Singers (Holland Harmony) – Netherlands: 28 choruses
Finnish Association of Barbershop Singers (FABS) – Finland: 4 choruses
Irish Association of Barbershop Singers (IABS) – Ireland: 12 choruses
Spanish Association of Barbershop Singers (SABS) – Spain: 7 choruses
Society of Nordic Barbershop Singers (SNOBS) – Sweden: 9 choruses
Southern Part of Africa Tonsorial Singers (SPATS) – South Africa
References
Barbershop Harmony Society Wikipedia
(Text) CC BY-SA