Capital

Quebec City




Premier

Philippe Couillard




Area

Total1,542,056 km2


Population

8.18 million (Jan 1, 2014)




Points of interest

Old Quebec, Montncy Falls




Destinations

Montreal, Quebec City, Sherbrooke, La Mauricie National Park, Tadoussac


Colleges and Universities

Laval University (Quebec City), McGill University (Montreal), Université de Montréal (Montreal), Université du Québec à Montréal (Montreal), Concordia University (Montreal)

Quebec ( or French: ) is a province in east-central Canada. It is the only Canadian province that has a predominantly French-speaking population, and the only one to have French as its sole provincial official language.
Contents
Map of Quebec
Quebec is Canadas largest province by area and its second-largest administrative division; only the territory of Nunavut is larger. It is bordered to the west by the province of Ontario, James Bay, and Hudson Bay; to the north by Hudson Strait and Ungava Bay; to the east by the Gulf of Saint Lawrence and the province of Newfoundland and Labrador; it is bordered on the south by the province of New Brunswick and the U.S. states of Maine, New Hampshire, Vermont, and New York. It also shares maritime borders with Nunavut, Prince Edward Island, and Nova Scotia.
10 things to do in quebec city travel guide
Quebec is Canadas second most populous province, after Ontario. Most inhabitants live in urban areas near the Saint Lawrence River between Montreal and Quebec City, the capital. Approximately half of Quebec residents live in the Greater Montreal Area, including the Island of Montreal. English-speaking communities and English-language institutions are concentrated in the west of the island of Montreal but are also significantly present in the Outaouais, Eastern Townships, and Gaspé regions. The Nord-du-Québec region, occupying the northern half of the province, is sparsely populated and inhabited primarily by Aboriginal peoples.
Top places to visit in montreal quebec canada
Quebec independence debates have played a large role in the politics of the province. Parti Québécois governments held referendums on sovereignty in 1980 and 1995; both were voted down by voters, the latter defeated by a very narrow margin. Analysis of regional results show that in both referendums, a majority of francophones voted "Yes". In 2006, the House of Commons of Canada passed a symbolic motion recognizing the "Québécois as a nation within a united Canada."
While the provinces substantial natural resources have long been the mainstay of its economy, sectors of the knowledge economy such as aerospace, information and communication technologies, biotechnology, and the pharmaceutical industry also play leading roles. These many industries have all contributed to helping Quebec become a very economically influential province within Canada, second only to Ontario in economic output.
Geography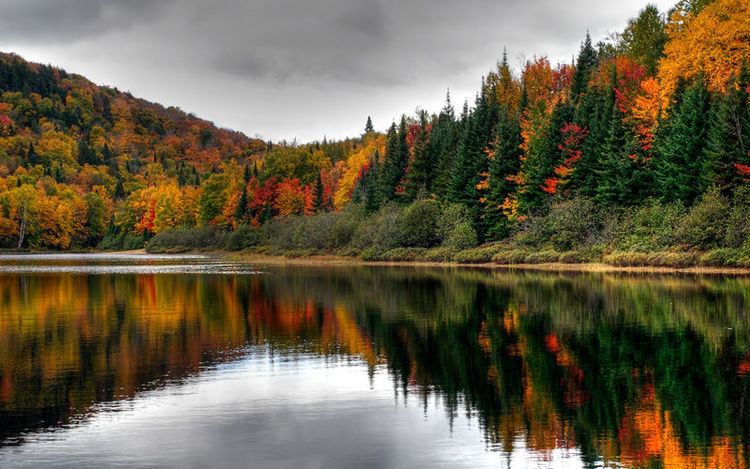 Located in the eastern part of Canada, and (from a historical and political perspective) part of Central Canada, Quebec occupies a territory nearly three times the size of France or Texas, most of which is very sparsely populated. Its topography is very different from one region to another due to the varying composition of the ground, the climate (latitude and altitude), and the proximity to water. The Saint Lawrence Lowland (south) and the Canadian Shield (north) are the two main topographic regions, and are radically different.
History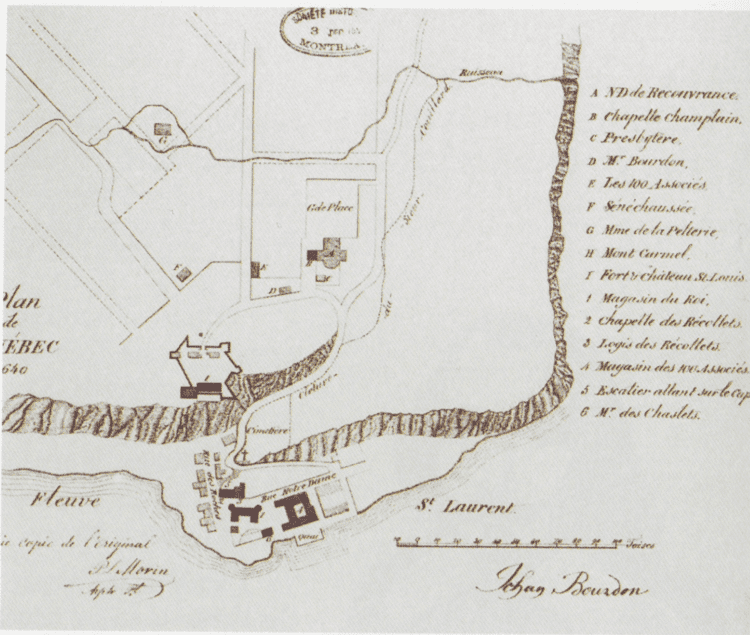 At the time of first European contact and later colonization, Algonquian, Iroquois and Inuit nations controlled what is now Quebec. Their lifestyles and cultures reflected the land on which they lived. Algonquians organized into seven political entities lived nomadic lives based on hunting, gathering, and fishing in the rugged terrain of the Canadian Shield: (James Bay Cree, Innu, Algonquins) and Appalachian Mountains (Mikmaq, Abenaki). St. Lawrence Iroquoians, a branch of the Iroquois, lived more settled lives, growing corn, beans and squash in the fertile soils of the St. Lawrence Valley. They appear to have been later supplanted by the Mohawk nation. The Inuit continue to fish and hunt whale and seal in the harsh Arctic climate along the coasts of Hudson and Ungava Bay. These people traded fur and food and sometimes warred with each other.
Economy
Culture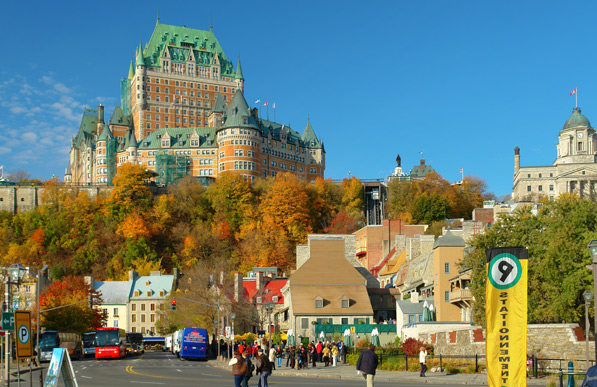 Quebec is at the centre of French-speaking culture in North America. Its culture is a symbol of a distinct perspective. Quebec nationalism has been one expression of this perspective. Quebecs culture blends its historic roots with its aboriginal heritage and the contributions of recent immigrants, as well as receiving a strong influence from English-speaking North America.
Montreals cabarets rose to the forefront of the citys cultural life during the Prohibition era of Canada and the United States in the 1920s. The cabarets radically transformed the artistic scene, greatly influencing the live entertainment industry of Quebec. The Quartier Latin (English: Latin Quarter) of Montreal, and Vieux-Québec (English: Old Quebec) in Quebec City, are two hubs of activity for todays artists. Life in the cafés and "terrasses" (outdoor restaurant terraces) reveals a Latin influence in Quebecs culture, with the théâtre Saint-Denis in Montréal and the Capitole de Québec theatre in Quebec City being among the principal attractions.
https://alchetron.com/Quebec-City non-government organizations support cultural activity in Quebec. The Conseil des arts et des lettres du Québec (CALQ) is an initiative of the Ministry of Culture and Communications (Quebec). It supports creation, innovation, production, and international exhibits for all cultural fields of Quebec. The Société de développement des entreprises culturelles (SODEC) works to promote and fund individuals working in the cultural industry. The Prix du Québec is an award given by the government to confer the highest distinction and honour to individuals demonstrating exceptional achievement in their respective cultural field.
Cuisine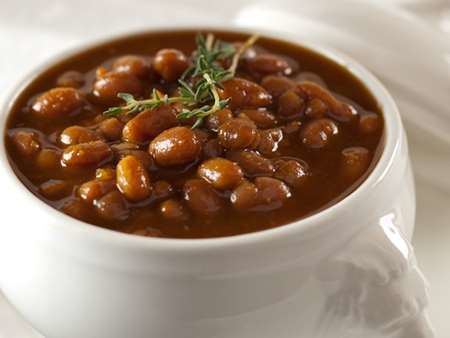 The historical context of traditional Quebec cuisine is from the fur trade period and many dishes have a high fat or lard content. From the early 17th century, French settlers populating North America were interested in a new cuisine to confront the climate and the needs arising from the work of colonization. Mindful of the same nutritional needs as settlers from Acadia, it has many similarities with Acadian cuisine. Quebecs cuisine has a strong French and Irish influence, although many aspects of Canadian aboriginal cuisine have also had a significant impact on Quebec cuisine. Quebec is most famous for its Tourtière, Pâté Chinois and Poutine. The temps des sucres (sugar season) is one of the oldest of Quebec culinary traditions. During springtime, many Quebecers go to the cabane à sucre (sugar house) for a traditional meal. The Jewish community of Montreal has contributed Montreal-style bagels and smoked meat which is similar to pastrami.
Food in montreal and quebec city
Quebecs traditional cuisine is today being rediscovered and is as rich and diverse as Quebec itself. The historical context of traditional Quebec cuisine is from the fur trade period, notably enjoyed by members of the Beaver Club, and many dishes have a high fat or lard content. This gives good energy in the middle of the cold winter.
Quebec is most famous for its tourtières (meat pies), pâté chinois, pea soup, baked beans, cretons, ham dishes, maple desserts such as Grand-Pères and molasses treats such as "tire Ste-Catherine" (St. Catherines taffy). The strongest influences on traditional Quebec cuisine come from the cuisines of France and Ireland, as the two largest ethnic groups in the province are French and Irish, although many aspects of Canadian aboriginal cuisine have also had a significant impact on Quebec cuisine.
The sugar season (temps des sucres) is one of the oldest of Quebec culinary traditions. During springtime, many Québécois go to sugar shacks (cabanes à sucre) for a traditional meal that features eggs, baked beans, ham, oreilles de crisse, and bacon, which they then cover in maple syrup. Associated activities are a horse-drawn sleigh ride in the woods and sugar on snow (tire sur la neige) — boiled maple tree sap dribbled over snow, which then hardens, and is eaten as a treat.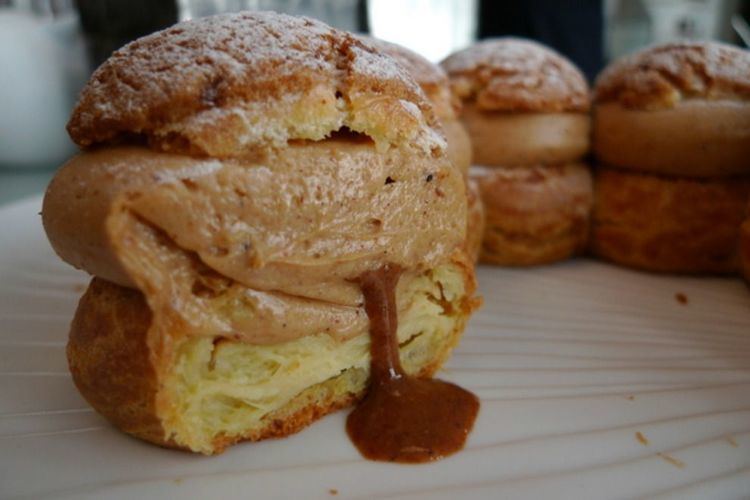 Quebec has produced beer since the beginning of colonization especially with the emergence of spruce beer. In 1668, Jean Talon founded a brewery in Quebec City, but it closed a decade later. Although many people tried to produce a beer between the 17th and 18th centuries, it is only since the 1980s that the industries had produced on a larger scale. Today there are nearly a hundred breweries and companies, including Unibroue, Molson Coors, Labatt and many others. Quebec also produces wine, ice wine and ice cider.
Quebec has produced cheese for centuries. The first cheese-making school in North America was established in Saint-Denis-de-Kamouraska in 1893. It was at this moment that the monks of La Trappe of Oka began to produce the famous Oka cheese. Today there are over 300 different cheeses in Quebec.
References
Quebec Wikipedia
(Text) CC BY-SA
(,)http://upload.wikimedia.org/wikipedia/commons/0/09/Plan_of_Quebec_City_by_Jean_Bourdon,_1640.png(,)http://whc.unesco.org/uploads/thumbs/site_0300_0017-594-0-20130108180939.jpg(,)http://www.infinitycg.com/Vampire/images/thumb/e/e0/Stadacona1533.jpg/800px-Stadacona1533.jpg(,)http://www.eighteentwelve.ca/cms/Uploads/War_of_1812_Citadel_Quebec.jpg(,)http://www.ameriquefrancaise.org/media-3876/morrin_18.jpg(,)http://data2.collectionscanada.gc.ca/ap/a/a024066.jpg(,)http://upload.wikimedia.org/wikipedia/commons/f/f0/Quebec-wharf.jpg(,)http://data2.collectionscanada.gc.ca/ap/a/a139443.jpg(,)http://cache1.asset-cache.net/gc/157165232-quebec-city-in-the-early-morning-canada-gettyimages.jpg%3Fv%3D1%26c%3DIWSAsset%26k%3D2%26d%3D4MdyHG2LtEjOQx8IizQIPWTUecylox%252FQ%252FaRqJ42FP1o%253D(,)http://cache2.asset-cache.net/gc/465249575-quebec-city-early-morning-gettyimages.jpg%3Fv%3D1%26c%3DIWSAsset%26k%3D2%26d%3DRDwHhL%252F5nKkpkkl0qIdeq05Ii%252FeVbvgT70PcYDQf6NM%253D(,)https://canadaalive.files.wordpress.com/2013/05/1-cornelius-krieghoff-dutch-born-canadian-painter-1815-1872-early-canadian-homestead-1859.jpg(,)http://static.quebecregion.com/media/17669/fnf1.jpg%3Fpreset%3Dformat-500-500(,)http://upload.wikimedia.org/wikipedia/commons/a/a9/Champlain_Habitation_de_Quebec.jpg(,)http://cache2.asset-cache.net/gc/177877778-chateau-frontenac-quebec-city-from-terrasse-gettyimages.jpg%3Fv%3D1%26c%3DIWSAsset%26k%3D2%26d%3D3ScuulO%252F%252BvAYyCKWZ3wSdoOTDWVpY9E8F67O9yE18gZHDazwXzV%252BkhZSee6h6qLR
(,)http://aminus3.s3.amazonaws.com/image/g0011/u00010591/i00352498/f340f36a35584aaf5dc26f33868d35e7_large.jpg(,)http://cache.graphicslib.viator.com/graphicslib/media/15/quebec-city-landscape-photo_1365269-770tall.jpg(,)http://www.batailley.net/images/20090415113201_img_0147.jpg(,)http://heathersimondsphotography.com/wp-content/uploads/2013/09/Laurentian-1762.jpg(,)http://www.bonjourquebec.com/fileadmin/Image/decouvrez/lequebec/images/photos/tq-002138_g.jpg(,)http://aminus3.s3.amazonaws.com/image/g0008/u00007588/i00597471/5451593248c353329b140203c2c91a36_large.jpg(,)http://i1.trekearth.com/photos/113238/imgp1364.jpg(,)http://yazhangphotography.smugmug.com/Landscapes/Canada-Quebec-Fall-Colors/i-h7hp6fj/0/XL/_MG_4496-XL.jpg(,)http://www.selectregistry.com/Uploads/images/Quebec.jpg(,)https://lh3.googleusercontent.com/-99xKG-S7PoI/UEKhn8BpoGI/AAAAAAAAAAo/-9CU5-UJM00/w800-h800/1.jpg(,)http://www.hickerphoto.com/images/1024/fall-quebec.jpg(,)http://40.media.tumblr.com/tumblr_lpqlbjxipC1r188fdo1_1280.jpg(,)http://www.contentwire.com/img/TKjAHkg-REc_xYhP.JPG
(,)http://static.quebecregion.com/media/17130/feveaulard.jpg%3Fpreset%3Dformat-snippet-400-300(,)http://img2.10bestmedia.com/Images/Photos/103400/le-paris-brest-paris-brest-conticini-frg-thumb-600x400_54_990x660_201405311921.jpg(,)http://www.golfcanada.com/photo-galleries/images/preview/49453.jpg(,)http://amontrealerabroad.com/wp-content/uploads/2012/05/patechinois.jpg(,)http://d2hugyxv3fh344.cloudfront.net/blog/wp-content/uploads/2013/12/13038H.jpg(,)http://amontrealerabroad.com/wp-content/uploads/2012/05/poutine.jpg(,)http://www.highonadventure.com/Hoa07apr/Habeeb/Quebec%2520Food-Charlevoix,%2520Plat%2520(Veau%2520saveur),%2520Auberge%2520La%2520Muse,.JPG(,)http://www.hotelhusacartagonova.com/wp-content/uploads/2014/08/quebec-dish-Poutine.jpg(,)http://zebunnisa.files.wordpress.com/2014/02/auberge-stantoine.jpg(,)http://static.quebecregion.com/media/16971/cuisinetrad.jpg%3Fpreset%3Dformat-646-293(,)http://foodology.ca/wp-content/uploads/2012/05/exp-octopus.jpg(,)http://www.davidsanger.com/images/quebec/5-750-193.caribou.m.jpg(,)http://www.foodgal.com/wp-content/uploads/2011/01/Brewerytart.jpg
(,)http://top10for.top10for.netdna-cdn.com/wp-content/uploads/2014/03/Quebec-Winter-Festival.jpg(,)http://img.src.ca/2014/12/04/635x357/141204_px981_rci-m-snow-bear_sn635.jpg(,)http://www.pinstylish.com/wp-content/uploads/2011/10/Street-signs-Qu%25C3%25A9bec-City.jpg(,)http://www.lucicreative.com/wp-content/uploads/2014/01/The-greatest-creation-of-Annual-Winter-Carnival-Qu%25C3%25A9bec-City.jpg%3Fw%3D416(,)http://www.mongoliatourism.org/UserFiles/Image/zyrag/harbin%25205.jpg(,)http://beentheredonethat.in/wp-content/uploads/2011/10/La-F%25C3%25AAte-des-Neiges.jpg(,)http://granito.co.id/wp-content/uploads/2015/01/Harbin-4.jpg(,)http://images.familyvacationcritic.com/QC-winter.jpg(,)http://languagemagazine.com/internetedition/images/LangMag_Montreal_lights.jpg(,)http://i2.wp.com/www.wonderslist.com/wp-content/uploads/2013/12/Quebec-Winter-Carnival-Canada.jpg(,)http://www.bonjourquebec.com/fr/images/festival-special-event-quebec-s-national-holiday-239602307.jpg
(,)http://www.culture-developpement.asso.fr/wp-content/uploads/2014/11/Quebec-City.bmp(,)http://xopher.ca/wp-content/uploads/2012/05/elvis_hydrant_riot_squad.jpg(,)http://www.homeaway.ca/info/files/shared/discover/quebec-winter-carnival/Jamie-In-Bytown.jpg(,)http://www.sha2014.com/images/quebec/quebec01.jpg(,)http://img124.imageshack.us/img124/1518/quebec022.jpg(,)http://www.whatquebecwants.com/.a/6a00e55096d6b488330133f1884d13970b-pi(,)http://images.nationalgeographic.com/wpf/media-live/photos/000/280/cache/old-city-quebec_28014_600x450.jpg(,)https://pbs.twimg.com/profile_images/1853743278/Quebec.png(,)http://www.pourvoiries.com/wp-content/uploads/2010/11/InterpAutoch.jpg
(,)http://www.thetravelmagazine.net/I/img_big/21052012094316.jpg(,)http://www.toursquebec.com/images/Quebec_Photo_Album_Pic.JPG(,)http://www.bonjourquebec.com/fileadmin/Image/medias/services/tq-001892_g.jpg(,)http://nexttriptourism.com/wp-content/uploads/2013/03/Quebec-River.jpg(,)http://www.thetravelmagazine.net/I/img_big/21052012094412.jpg(,)http://img2.10bestmedia.com/Images/Photos/77921/hotel-de-glace-quebec-fond-ecran-1-800x600_54_990x660_201406011403.jpg(,)http://www.tourismplaceinfo.com/wp-content/uploads/2011/04/Ice-Hotel-in-Quebec.jpg(,)http://www.amillionlives.net/wp-content/uploads/2011/08/Quebec-Travel.jpg(,)http://www.bonjourquebec.com/fileadmin/Image/medias/reportage/tq-001416_g.jpg(,)http://media-cdn.tripadvisor.com/media/photo-s/01/79/92/49/phare-de-la-martre.jpg(,)http://www.hickerphoto.com/images/500/olympic-park-montreal-tourist-attractions_24064.jpg