Largest city

Louisville




Secretary of State

Alison Lundergan Grimes




Language spoken

English




Area

40,409 sq mi




Capital

Frankfort




Governor

Steve Beshear




Population

4,413,457




Minimum wage

7.25 USD per hour (Jan 1, 2014)




Points of interest

Mammoth Cave National Park




Destinations

Mammoth Cave National Park, Louisville, Lexington, Cave City, Paducah




Colleges and Universities

University of Kentucky (Lexington), University of Louisville (Louisville), Western Kentucky University (Bowling Green), Eastern Kentucky University (Richmond), Northern Kentucky University (Highland Heights)



Kentucky , officially the Commonwealth of Kentucky, is a state located in the east south-central region of the United States. Kentucky is one of four U.S. states constituted as a commonwealth (the others being Virginia, Pennsylvania, and Massachusetts). Originally a part of Virginia, in 1792 Kentucky became the 15th state to join the Union. Kentucky is the 37th most extensive and the 26th most populous of the 50 United States.
Contents
Map of Kentucky
Kentucky is known as the "Bluegrass State", a nickname based on the bluegrass found in many of its pastures due to the fertile soil. One of the major regions in Kentucky is the Bluegrass Region in central Kentucky which houses two of its major cities, Louisville and Lexington. It is a land with diverse environments and abundant resources, including the worlds longest cave system, Mammoth Cave National Park, the greatest length of navigable waterways and streams in the contiguous United States, and the two largest man-made lakes east of the Mississippi River.
Kentucky tourism kentucky vacations visit kentucky
Kentucky is also home to the highest per capita number of deer and turkey in the United States, the largest free-ranging elk herd east of the Mississippi River, and the nations most productive coalfield. Kentucky is also known for horse racing, bourbon distilleries, automobile manufacturing, tobacco, bluegrass music, college basketball, and Kentucky Fried Chicken.
Bardstown most beautiful small town in america kentucky life ket
Geography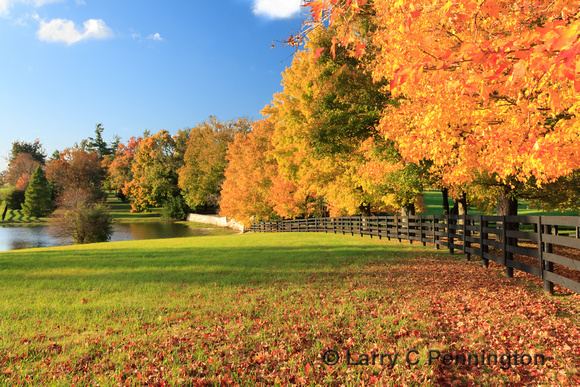 Kentucky is situated in the Upland South. A significant portion of eastern Kentucky is part of Appalachia.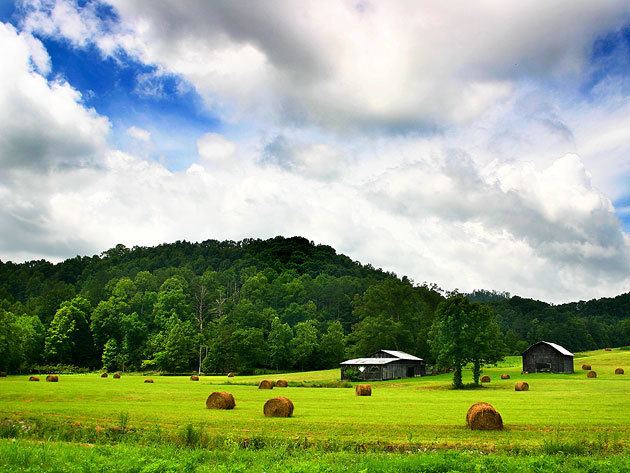 Kentucky borders seven states, from the Midwest and the Southeast. West Virginia lies to the east, Virginia to the southeast, Tennessee to the south, Missouri to the west, Illinois and Indiana to the northwest, and Ohio to the north and northeast. Only Missouri and Tennessee, both of which border eight states, touch more states.
Kentuckys northern border is formed by the Ohio River and its western border by the Mississippi River. The official state borders are based on the courses of the rivers as they existed when Kentucky became a state in 1792. In several places, the rivers have changed courses away from the original borders. For instance, northbound travelers on US 41 from Henderson, after crossing the Ohio River, will be in Kentucky for about two miles. Ellis Park, a thoroughbred racetrack, is located in this small piece of Kentucky. Waterworks Road is part of the only land border between Indiana and Kentucky.
Kentucky has a non-contiguous part known as Kentucky Bend, at the far west corner of the state. It exists as an exclave surrounded completely by Missouri and Tennessee, and is included in the boundaries of Fulton County. Road access to this small part of Kentucky on the Mississippi River (populated by only about 17 people) requires a trip through Tennessee. The epicenter of the powerful 1811–1812 New Madrid Earthquakes was near this area, even causing the river to flow backwards in some places. Though the series of quakes did change the area geologically and affect the (small number of) inhabitants of the area at the time, the Kentucky Bend was formed because of a surveying error, not the New Madrid Earthquake.
History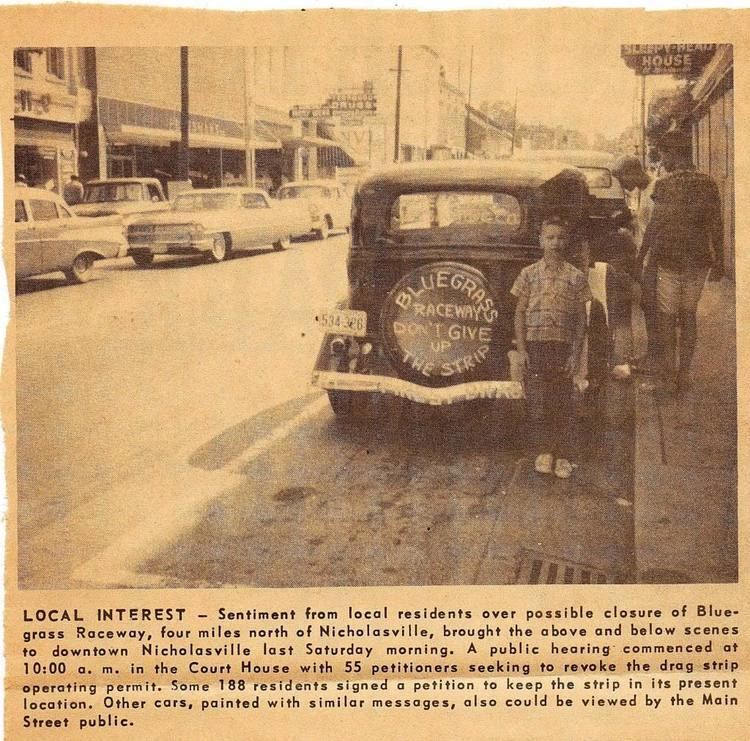 What is now Kentucky was inhabited by varying cultures of Native Americans from at least 1000 BC to about AD 1650, particularly along the waterways and in areas of game. Bison roamed in the region. By the time that European and colonial explorers and settlers began entering Kentucky in greater number in the mid-18th century, there were no major Native American settlements in the region. The Iroquois had controlled much of the Ohio River valley for hunting from their bases in what is now New York.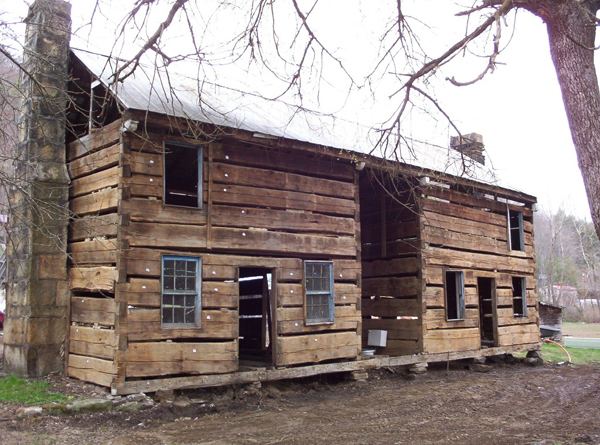 The Shawnee from the northwest and Cherokee from the south also sent parties into the area regularly for hunting. As more settlers entered the area, warfare broke out because the Native Americans considered the settlers to be encroaching on their traditional hunting grounds. Today there are two state recognized tribes in Kentucky, the Southern Cherokee Nation of Kentucky and the Ridgetop Shawnee.
A 1790 U.S. government report states that 1,500 Kentucky settlers had been killed by Native Americans since the end of the Revolutionary War. In 1786, George Rogers Clark led a group of 1,200 men in actions against Shawnee towns on the Wabash River to begin the Northwest Indian War.
In 1776, the counties of Virginia beyond the Appalachian Mountains became known as Kentucky County. Eventually, the residents of Kentucky County (transformed in 1780 to Fayette, Jefferson, and Lincoln counties), petitioned for a separation from Virginia. Ten constitutional conventions were held in the Constitution Square Courthouse in Danville between 1784 and 1792. In 1790, Kentuckys delegates accepted Virginias terms of separation, and a state constitution was drafted at the final convention in April 1792.
On June 1, 1792, Kentucky became the fifteenth state of the United States. Isaac Shelby, a military veteran from Virginia, was elected the first Governor of the Commonwealth of Kentucky.
Economy
Early in its history Kentucky gained recognition for its excellent farming conditions. It was the site of the first commercial winery in the United States (started in present-day Jessamine County in 1799) and due to the high calcium content of the soil in the Bluegrass region quickly became a major horse breeding (and later racing) area. Today Kentucky ranks 5th nationally in goat farming, 8th in beef cattle production, and 14th in corn production.
Culture
Although Kentuckys culture is generally considered to be Southern, it is unique in that it is also influenced by the Midwest and Southern Appalachia in certain areas of the state. The state is known for bourbon and whiskey distilling, tobacco, horse racing, and college basketball. Kentucky is more similar to the Upland South in terms of ancestry which is predominantly American.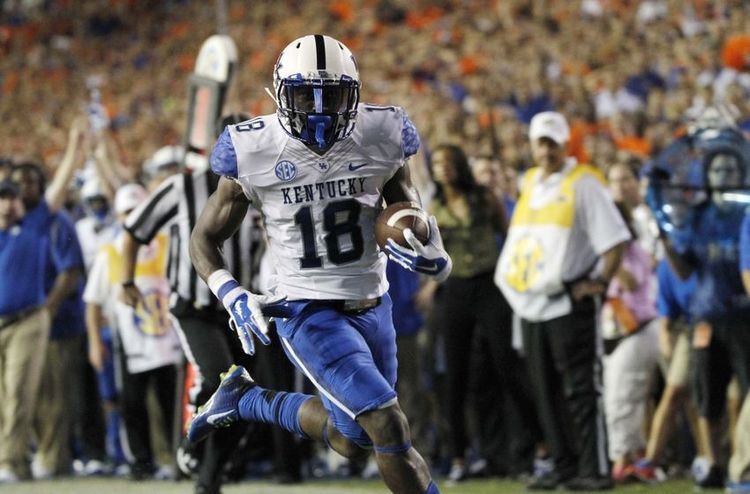 Nevertheless, during the 19th century, Kentucky did receive a substantial number of German immigrants, who settled mostly in the Midwest, along the Ohio River primarily in Louisville, Covington and Newport. Only Maryland, Delaware and West Virginia have higher German ancestry percentages than Kentucky among Census-defined Southern states, although Kentuckys percentage is closer to Arkansas and Virginias than the previously named states percentages. Scottish Americans, English Americans and Scotch-Irish Americans have heavily influenced Kentucky culture, and are present in every part of the state. As of the 1980s the only counties in the United States where over half of the population cited "English" as their only ancestry group were all in the hills of eastern Kentucky (and made up virtually every county in this region).
Kentucky was a slave state, and blacks once comprised over one-quarter of its population. However, it lacked the cotton plantation system and never had the same high percentage of African Americans as most other slave states. With less than 8% of its current population being black, Kentucky is rarely included in modern-day definitions of the Black Belt, despite a relatively significant rural African American population in the Central and Western areas of the state.
Kentucky adopted the Jim Crow system of racial segregation in most public spheres after the Civil War, but the state never disenfranchised African American citizens to the level of the Deep South states, and it peacefully integrated its schools after the 1954 Brown v. Board of Education verdict, later adopting the first state civil rights act in the South in 1966.
The biggest day in American horse racing, the Kentucky Derby, is preceded by the two-week Derby Festival in Louisville. Louisville also plays host to the Kentucky State Fair, the Kentucky Shakespeare Festival, and Southern gospels annual highlight, the National Quartet Convention. Bowling Green, the states third-largest city and home to the only assembly plant in the world that manufactures the Chevrolet Corvette, opened the National Corvette Museum in 1994. The fourth-largest city, Owensboro, gives credence to its nickname of "Barbecue Capital of the World" by hosting the annual International Bar-B-Q Festival.
Old Louisville, the largest historic preservation district in the United States featuring Victorian architecture and the third largest overall, hosts the St. James Court Art Show, the largest outdoor art show in the United States. The neighborhood was also home to the Southern Exposition (1883–1887), which featured the first public display of Thomas Edisons light bulb, and was the setting of Alice Hegan Rices novel, Mrs. Wiggs of the Cabbage Patch and Fontaine Foxs comic strip, the "Toonerville Trolley.
Hodgenville, the birthplace of Abraham Lincoln, hosts the annual Lincoln Days Celebration, and also hosted the kick-off for the National Abraham Lincoln Bicentennial Celebration in February 2008. Bardstown celebrates its heritage as a major bourbon-producing region with the Kentucky Bourbon Festival. Glasgow mimics Glasgow, Scotland by hosting the Glasgow Highland Games, its own version of the Highland Games, and Sturgis hosts "Little Sturgis", a mini version of Sturgis, South Dakotas annual Sturgis Motorcycle Rally.
The residents of tiny Benton pay tribute to their favorite tuber, the sweet potato, by hosting Tater Day. Residents of Clarkson in Grayson County celebrate their citys ties to the honey industry by celebrating the Clarkson Honeyfest. The Clarkson Honeyfest is held the last Thursday, Friday and Saturday in September, and is the "Official State Honey Festival of Kentucky".
Cuisine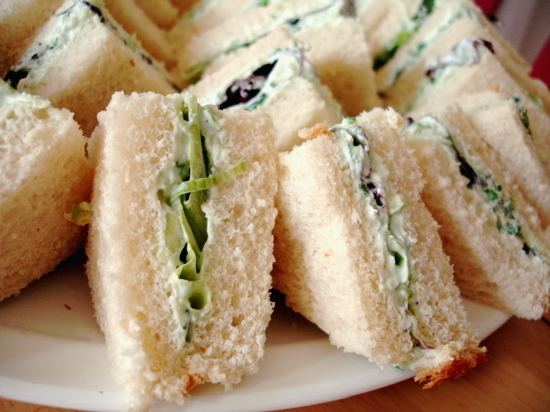 The cuisine of Kentucky mostly resembles that of traditional Southern cuisine. Some common dinner dishes are fried catfish and hushpuppies, fried chicken and country fried steak. These are usually served with vegetables such as green beans, greens, pinto beans (or "soup beans") slowed cooked with pork as seasoning and served with cornbread. Some other popular items would include fried green tomatoes, cheese grits, corn pudding, fried okra, and chicken and dumplins, which can be found across the commonwealth. In addition to this, Kentucky is known for its own regional style of barbecue. This style of barbecue is unique in itself given that it uses mutton, and is a style of Southern barbecue unique to Kentucky. Although Kentuckys cuisine is generally very similar to that of traditional Southern cuisine, it does differ with some unique dishes, especially in Louisville where the Hot Brown and Derby pie originated, although Derby pie is somewhat similar to pecan pie which is standard among traditional Southern cuisine.
Kentucky bourbon taste test
In northwestern parts of Kentucky burgoo is a favorite, while in southwestern parts of the state regular chili con carne is typical staple. In northern Kentucky plus a lesser amount in Louisville and Lexington Cincinnati chili is a popular fast food. That region and the Louisville area also are both home to a pronounced German-American population, translating into northern-like preferences for beer and European sausages. However, the remainder of the states cuisine tends to be thoroughly Southern, preferring breakfast meats like country ham, ground pork sausage and as their beverage of choice, the states renowned bourbon whiskey. Some common desserts would be chess pie, pecan pie, blackberry cobbler and bread pudding.
Louisville food trucks kentucky life ket
Ale-8-One, a ginger-flavored soft drink bottled in Winchester
Mingua Beef Jerky, made and packaged in Bourbon County
Burgoo, a thick stew made from vegetables and mutton, or lamb, or other game meats
Mint julep, a potent potable that is made with bourbon and crushed mint and is the official drink of the Kentucky Derby
Goetta, a Northern Kentucky delicacy composed primarily of ground meat, steel-cut oats and seasoned with bay leaves, rosemary, salt, pepper and thyme.
Henry Bain sauce, a potent sauce for serving with game
Brains and eggs, known mostly as an English dish; this was served in Frankfort restaurants until BSE scares
Mock turtle soup, Welsh and English settlers brought this recipe with them when they settled in Clay County
Frog legs, often breaded and deep-fried
Derby pie, a chocolate and pecan pie named for the Kentucky Derby
Benedictine, a greenish cucumber and cream cheese spread made popular by Louisvilles Benedicts restaurant
Hot Brown, a layered dish of bread, bacon, and turkey, topped with a Mornay sauce
Stack cake, an Appalachian layered cake with apple preserves spread between each layer
Johnny cake, a flat corn bread cooked by direct heat
Bourbon balls, crushed cookies mixed with chocolate and bourbon, then coated in powdered sugar, first produced in Frankfort during Prohibition
Beer cheese, a cheese spread made with beer, Cheddar cheese, and spices
Modjeska, a gooey caramel candy with a marshmallow center. Named for a 19th-century Polish actress that once visited Louisville.
Spoonbread is a sweet, moist cornmeal-based dish.
Purnells Old Folks Country Sausage made in Simpsonville, Kentucky.
Louisville-Style Chili, a stew-like chili that varies greatly from family to family, but usually consists of meat (usually beef, sometimes pork, lamb, mutton, or venison), sauce, beans, garlic, onions, spaghetti and a wide variety of other vegetables and ingredients. The extra ingredients served as a way for families to stretch a little bit of meat throughout the week.
Lamb fries, lamb testicles served breaded and fried, often with cream gravy. It is a traditional dish served in the Bluegrass region of Kentucky.
Rolled oyster, a seafood dish served in and around Louisville.
Potatoes, corn, carrots, onions, turnips, parsnips, tomatoes, green beans, butter beans, peas, mustard greens, kale, scallions, sweet potatoes, yellow summer squash, zucchini, butternut squash, cauliflower, broccoli, mushrooms, cucumbers, asparagus, bell peppers (called mangoes by older rural Kentuckians), banana peppers, cabbage, beets, eggplant, garlic and avocados.
Kentuckys cuisine is generally similar to traditional southern cooking, although in some areas of the state it can blend elements of both the South and Midwest. One original Kentucky dish is called the Hot Brown, a dish normally layered in this order: toasted bread, turkey, bacon, tomatoes and topped with mornay sauce. It was developed at the Brown Hotel in Louisville. The Pendennis Club in Louisville is the birthplace of the Old Fashioned cocktail. Also, western Kentucky is known for its own regional style of barbecue.
Louisville is well known for its many boutique, locally owned restaurants including Jack Frys, Ramsis Cafe on the World (both on Bardstown Road), The English Grill, Mayan Cafe, Bistro Le Relais and Proof on Main Street.
Harland Sanders originated Kentucky Fried Chicken at his service station in North Corbin, though the first franchised KFC was located in South Salt Lake, Utah.
References
Kentucky Wikipedia
(Text) CC BY-SA
(,)http://i1330.photobucket.com/albums/w578/jeffyandleeny/image_zpsfb7c0b6f.jpg(,)http://antiqueamericanlogcabins.com/images/images/100_3421.jpg(,)https://www.explorekentuckylake.com/lakesarea/history/images/tva-02.jpg(,)http://collections.richmondhistorycenter.com/media/IMG_1968/I_V_68_1853_2270_02.jpg(,)http://adventuresinchildrearing.com/wp-content/uploads/2009/11/DSC08350.jpg(,)http://www.mchsociety.org/files/Graphics/Places/FortCampbell/Hospital_op_640x518.jpg(,)http://www.seelbachhilton.com/images/old-seelbach-large.jpg(,)http://mrnussbaum.com/images/kyhome.jpg(,)http://teacherweb.com/KY/OMS/Logan/NEH-KY-State-Arsenal.JPG(,)http://www3.familyoldphotos.com/files/images/2011/111811/qoc-depot.preview.jpg
(,)http://scenickentucky.net/img/s1/v19/p674298430-3.jpg(,)http://images.dpchallenge.com/images_portfolio/5000-9999/6405/1200/Copyrighted_Image_Reuse_Prohibited_295094.jpg(,)http://onebigphoto.com/uploads/2011/12/climbing-colorful-kentucky.jpg(,)http://www.greensburgoilllc.com/images/GBO_scenicview.jpg(,)http://scenickentucky.net/img/s1/v21/p734188968-3.jpg(,)http://scenickentucky.net/img/s1/v47/p1360816910-3.jpg(,)http://scenickentucky.net/img/s9/v90/p1776625109-3.jpg(,)http://www.nature.org/cs/groups/webcontent/%40web/%40kentucky/documents/media/ky-earth-month-photo-contest-4.jpg(,)http://kentuckyscenic.com/wp-content/uploads/2009/09/Valley-11.jpg(,)http://1024x.net/wallpapers/85s/Kentucky_Indian_Fort_Mountain.jpg(,)https://c1.staticflickr.com/3/2526/4041245762_baa38632aa.jpg
(,)http://media3.onsugar.com/files/2013/04/29/895/n/1922195/8d59b2f5bde49a07_Benedictine-sandwiches.jpg(,)http://static.kentuckyderby.com/sites/kentuckyderby.com/files/imagecache/content_full/media/Boar%27s%2520Head%2520Brown%2520Sugar%2520Glaze%2520Cream%2520Cheese%2520Spread_0.JPG(,)http://static.kentuckyderby.com/sites/kentuckyderby.com/files/imagecache/content_full/media/Boar%27s%2520Head%2520Elegent%2520Cocktail%2520Franks_0.JPG(,)http://static.kentuckyderby.com/sites/kentuckyderby.com/files/imagecache/content_full/media/Layered%2520Salad%2520from%2520Boar%27s%2520Head%2520with%2520Poppy%2520Seed%2520Dressing_1.JPG(,)http://media.kentucky.com/smedia/2011/09/15/09/50/8VW63.AuSt.79.jpg(,)http://media-cdn.tripadvisor.com/media/photo-s/02/d7/4f/5f/masala-fine-indian-cuisine.jpg(,)http://porterbriggs.com/wp-content/uploads/2015/01/Kentucky-cuisine-feature.jpg(,)http://media.tumblr.com/tumblr_l51wguKFd71qapp23.jpg
(,)http://www.kentuckytourism.com/!userfiles/listingImages/0/388/Great-American-Brass-Band-Festival.jpg%3Fwidth%3D653%26height%3D421%26scale%3Dboth%26crop%3Dauto(,)http://www.gotolouisville.com/derby-events/image.aspx%3Fid%3D633%26width%3D690%26height%3D260(,)http://visitsouth.com/images/uploads/195/pike-county-kentucky-hillbilly-days-festival-live-music-1024.jpg(,)http://cdn.styleblueprint.com/wp-content/uploads/2014/03/allen-bellman.jpg(,)http://www.kentuckytourism.com/!userfiles/KDT_2014_int_photo_horz_music_arts.jpg(,)http://www.kylandsales.com/blog/wp-content/uploads/2012/09/2012KentuckyBBQFestival339.jpg(,)http://2camels.com/festival-photos/nathans-famous-hotdog-eating-contest.jpg(,)http://crownheights.info/assets/2013/05/1138.jpg(,)http://www.kentuckylakebarkley.org/images/content/image-diningmain.png(,)http://upload.wikimedia.org/wikipedia/commons/7/74/Louisville_montage.jpg(,)http://www.usabikerparties.com/2013/kentucky%2520bike%2520rally/wedding/kentucky%2520bike%2520fest%2520wedding%2520010.jpg
(,)http://www.kentuckyderbybettingsites.com/wp-content/uploads/2013/12/cropped-KentuckyDerbyBettingSites_Banner_01.jpg(,)http://cdn.fansided.com/wp-content/blogs.dir/198/files/2014/09/ncaa-football-kentucky-florida5-850x560.jpg(,)http://www.luxurytravelmagazine.com/images/article/2014Sep/Kentucky-1.jpg(,)http://www.ottsworld.com/wp-content/uploads/2010/05/KentuckyDerby2-53.jpg(,)https://thesociallens.files.wordpress.com/2010/01/softdrinks1.jpg(,)http://cdn.visualnews.com/wp-content/uploads/2012/05/Shelby-Lee-Adams-Napier-Family-11.jpg(,)http://gardenandgun.com/files/styles/large/public/028_0.jpg(,)http://www.gannett-cdn.com/-mm-/55173f155f9b8da8ddf022a16ee9e7222b63a526/c%3D132-0-1868-1302%26r%3Dx404%26c%3D534x401/local/-/media/Nashville/2015/01/05/B9313922314Z.1_20150105195150_000_G3S8NN8FE.1-0.jpg(,)http://www.appalachianhistory.net/montanip/wp-content/uploads/image-import/coon%252Bcreek.jpg
(,)http://www.planetware.com/photos-large/USKY/kentucky-louisville-kentucky-derby.jpg(,)http://www.planetware.com/photos-large/USKY/kentucky-derby.jpg(,)http://www.planetware.com/photos-large/USKY/kentucky-lexington-kentucky-horse-park.jpg(,)http://www.mapsofworld.com/usa/states/kentucky/maps/kentucky-travel-attractions-map.jpg(,)http://www.kentuckytourism.com/!img/mpflash/Spring2012/kdot_mp_coreimg_jan2012_01.jpg(,)http://media-cdn.tripadvisor.com/media/photo-s/01/43/78/a2/lousivlle-ky-aug-28-30.jpg(,)http://www.planetware.com/photos-large/USKY/kentucky-cumberland-gap.jpg(,)https://c1.staticflickr.com/5/4039/4263636495_577c71d53b.jpg