6.6

/

10

Alchetron

6.6

Rate This




Director

Frank Pierson


Duration




Country

United States






Genre

Drama, Music, Romance




Language

English







Writer

William A. Wellman, Robert Carson, John Gregory Dunne, Joan Didion


Release date

December 8, 1976 (1976-12-08)




Music director

Barbra Streisand, Paul Williams, Rupert Holmes, Kenny Loggins, Kenneth Ascher, Leon Russell, Roger Kellaway


Awards

Golden Globe Award for Best Original Score


Songs

Watch Closely Now




Cast

Barbra Streisand (Esther Hoffman), Kris Kristofferson (John Norman Howard), Gary Busey (Bobbie Ritchie), Oliver Clark (Gary Danziger), Venetta Fields (One of the Oreos), Clydie King (One of the Oreos)


Similar movies

Interstellar

,

Sorry for the Disturbance

,

Ryia and Skina

,

??? ?????

,

?? ???????

,

Dear John



A star is born 1976 movie trailer
A Star Is Born is a 1976 American musical drama film telling the story of a young woman, played by Barbra Streisand, who enters show business, and meets and falls in love with an established male star, played by Kris Kristofferson, only to find her career ascending while his goes into decline. It is a remake of two earlier versions – the 1937 version was a drama starring Janet Gaynor and Fredric March, and the 1954 version was a musical starring Judy Garland and James Mason. It will be remade for a third time in 2018 starring Stefani Germanotta and Bradley Cooper.
Contents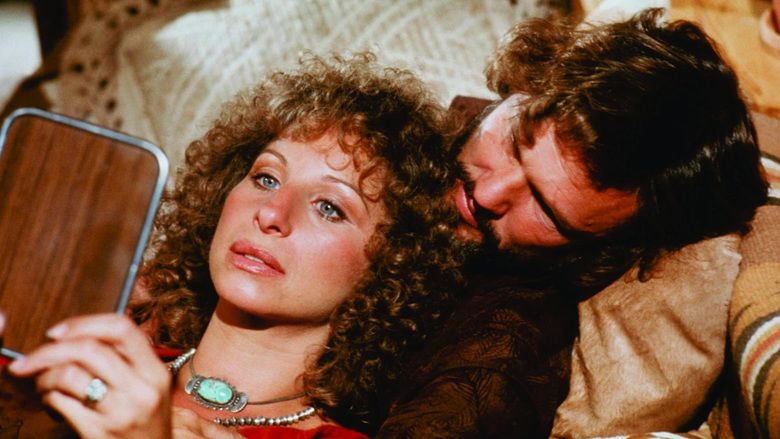 evergreen in spanish version siempre verde barbra streisand a star is born 1976 hd
Plot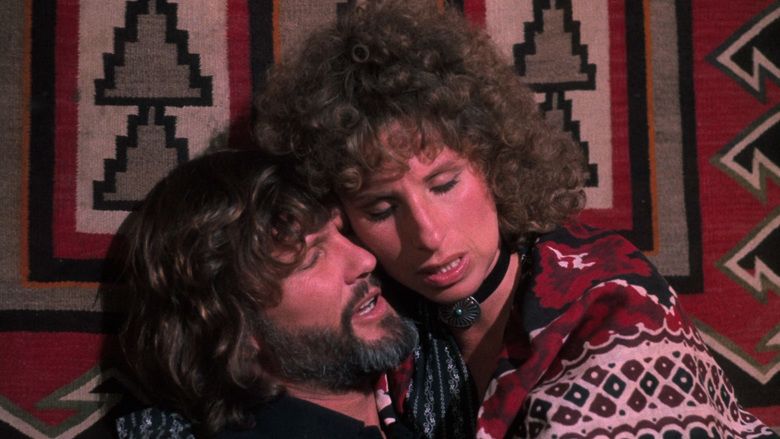 Esther Hoffman, an aspiring singer-songwriter, meets John Norman Howard, a famous, successful and self-destructive singer/songwriter rock star, whom, after a series of coincidental meetings, she finally starts dating. Believing in her talent, John gives her a helping hand and her career begins to eclipse his.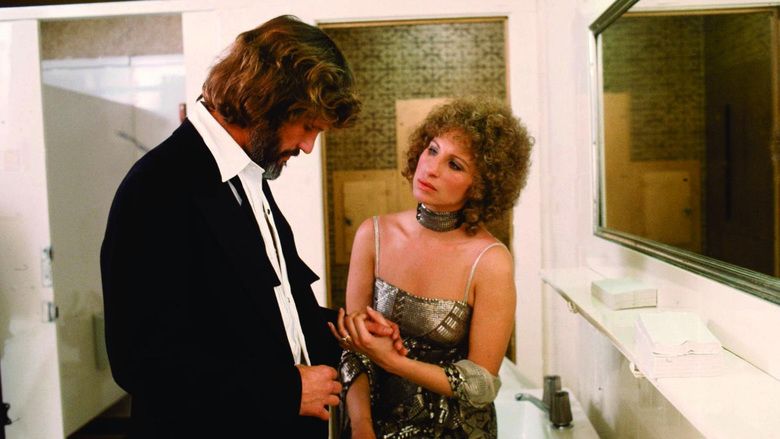 Writer and director Frank Pierson, in his New West magazine article "My Battles With Barbra and Jon" summarized it thusly: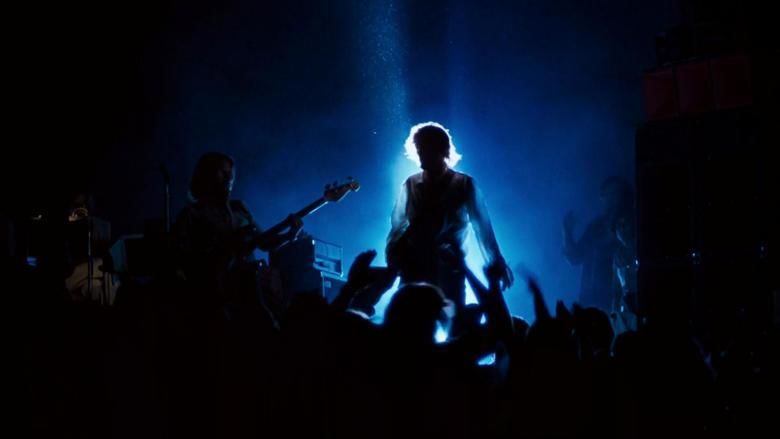 "An actress is a little more than a woman, an actor a little less than a man (Oscar Wilde) ... The woman in our story is ambitious to become a star, but it is not necessary: it can make her happier and richer, but she could give it all away and not be a better or worse person. With stardom she is only a little more than a woman. For the man, his career is his defense against a self-destructive part of himself that has led him into outrageous bursts of drunkenness, drugs, love affairs, fights and adventures that have made him a legend. His career is also what gives him his sense of who he is. Without it, he is lost and confused; his demons eat him alive. That's why he is a little less than a man. And it is not that her success galls him, or that she wins over him; the tragedy is that all her love is not enough to keep alive a man who has lost what he measures his manhood with; his career."
And so the conclusion is measured by the theme. He takes his life in the mistaken belief that he will then not drag her down with him.
Cast
Barbra Streisand as Esther Hoffman
Kris Kristofferson as John Norman Howard
Gary Busey as Bobbie Ritchie
Paul Mazursky as Brian Wexler
Joanne Linville as Freddie Lowenstein
Oliver Clark as Gary Danziger
Venetta Fields as One (of the Oreos)
Clydie King as Two (of the Oreos)
Sally Kirkland as Photographer
Marta Heflin as Quentin
Rita Coolidge as Herself
Tony Orlando as Himself
M. G. Kelly as DJ Bebe Jesus
Uncle Rudy as Mo
Susan Richardson as Groupie (uncredited)
Robert Englund as Marty (uncredited)
Maidie Norman as Justice of the Peace (uncredited)
Martin Erlichman as Manager (uncredited)
Production
Directed by Frank Pierson, the film updates the original story and screenplay of William A. Wellman and Robert Carson with additional contributions by Pierson, John Gregory Dunne and Joan Didion. It also features Gary Busey and Sally Kirkland. Venetta Fields and Clydie King perform as Streisand's backing vocalists "The Oreos". Kristofferson's then wife Rita Coolidge and Tony Orlando appear briefly as themselves.
The earlier films had portrayed the behind-the-scenes world of Hollywood film making. However, this version adapted the story to the music business. For example, the 1937 and 1954 films each portrayed the lead female character winning an Academy Award, while the 1976 version depicted the heroine winning a Grammy Award instead.
A Star Is Born was co-produced by Streisand and her then-partner Jon Peters for Barwood Films and Warner Brothers with Peters as the main producer and Streisand as executive producer. Among the actors considered for the male lead were Neil Diamond and Marlon Brando. Both Streisand and Peters wanted Elvis Presley for the role: they met with Elvis and discussed the film, and he was interested in taking on the part, thinking it would revive his film career. Elvis' manager, Colonel Tom Parker, insisted that Elvis have top billing and asked for a substantial sum of money for the role, even though he had not had an acting role since 1969, and people were unsure of what kind of box office draw he would be, which effectively ended Elvis's involvement with the project. Parker also did not want to have Elvis portrayed as having a show business career that was in decline. This in fact was far from the truth, with Elvis playing to packed auditoriums wherever he toured in the States. Diamond, who knew Streisand and had attended high school with her at Erasmus Hall High School in Brooklyn, was also very seriously considered but had to decline due to his extensive concert commitments, and Kristofferson later got the part of John Norman Howard.
The film cost around $6 million to produce. Its soundtrack album was also an international success reaching number 1 in many countries and selling nearly 15 million copies worldwide. It featured the ballad "Evergreen (Love Theme from A Star Is Born)", which became one of the biggest hits of Streisand's career, spending three weeks at number one in the United States, and peaking at number three in the United Kingdom. The filming locations included many in Arizona such as downtown Tucson, Tucson Community Center, Sonoita and Tempe.
Streisand's character's (Esther Hoffman Howard) clothing was straight out of Streisand's own closet. The actual credit reads: Miss Streisand's clothes from... her closet.
The film was choreographed by David Winters of West Side Story fame, who worked closely with Streisand to perfect the movie's dancing sequences.
Reception
The film grossed $80 million at the U.S box office, making it the 3rd highest grossing picture of 1976.
Critical reception
A Star Is Born maintains a 31% "Rotten" rating on Rotten Tomatoes based on 16 reviews. Roger Ebert gave the film two and 1/2 stars. Paul Mavis, reviewing Warner's 2006 disc release of A Star is Born for DVD Talk, wrote, "There is something of value in A Star is Born--one thing--and that's Kris Kristofferson's amazingly adept, heartfelt performance as the doomed rock star, self-destructing despite the love of an up-and-coming singer (Streisand). There's not a wrong note in his performance. Unfortunately, the remainder of A Star is Born is an unmitigated disaster that has the megalomaniac fingerprints of Barbra Streisand and her hairdresser/producer boyfriend, Jon Peters, all over it."
Awards and honors
The film won the Academy Award for Best Original Song for "Evergreen" with the award shared by its songwriters, Streisand and Paul Williams, and was also nominated in the categories of Best Cinematography (Robert Surtees), Best Sound (Robert Knudson, Dan Wallin, Robert Glass and Tom Overton) and Original Song Score (Roger Kellaway).
It won five Golden Globe Awards for Best Motion Picture – Musical or Comedy, Best Actress – Motion Picture Musical or Comedy (Streisand), Best Actor – Motion Picture Musical or Comedy (Kristofferson), Best Original Score (Paul Williams and Kenny Ascher) and Best Original Song, (Streisand and Williams for "Evergreen"). The film's music score and theme song also won ASCAP Film and Television Music Awards for Most Performed Feature Film Standards and nominated BAFTA Awards for Anthony Asquith Award for Film Music and Best Sound Track, Grammy Award for Best Album of Original Score written for a Motion Picture or Television Special
In the two previous versions, Gaynor and Garland were each depicted on screen as winning an Oscar, yet neither won for their film in real life (though Gaynor won an Oscar before, as did Streisand). In this film, Streisand is instead depicted as winning a Grammy, and in real life the film's song "Evergreen" won her both a Grammy (for Song of the Year) and an Oscar.
According to at least one Streisand biography, unhappy with a few of Frank Pierson's scenes, Streisand later directed them herself (a claim also made for 1979's The Main Event), adding to the rumors that she and Pierson clashed constantly during production.
The film is recognized by American Film Institute in these lists:
2004: AFI's 100 Years...100 Songs:
"Evergreen (Love Theme from A Star Is Born)" – #16
Remakes
A Star Is Born, was the second remake of 1937 film. The film was remade in Bollywood as Aashiqui 2 in 2013. Warner Bros. announced they had plans to finance another remake. In March 2015 it was announced that Bradley Cooper would be starring, directing, and co-produce the remake. In August 2016 it was announced singer-actress Lady Gaga would be starring and composing new music for the remake. In November 2016 it was announced that the film will be released on September 28, 2018.
Home media
In 2006, the Region 1 DVD was released in North America in Dolby Digital 5.1 sound with extras including a full length commentary by Barbra Streisand, 16 minutes of never before seen and additional footage and the original wardrobe test. In 2007 the Region 2 DVD with the same extras was released in Germany. In 2008 the Region 4 DVD was released in Australia, the content of which appears to be the same as the Region 1 edition. The DVD has yet to be released in any other region.
Warner Bros. released the film worldwide on the Blu-ray format on February 6, 2013.
Soundtrack
The soundtrack album to the film was released by Columbia Records in 1976.
A star is born 1976 movie
References
A Star Is Born (1976 film) Wikipedia
(Text) CC BY-SA
A Star Is Born (1976 film) IMDb
A Star Is Born (1976 film) themoviedb.org