Native name

張學良




Rank

General of the Army




Nickname(s)

Young Marshal




Name

Zhang Xueliang





Allegiance

Republic of China




Role

Political leader




Years of service

1915–1936






Born

3 June 1901 Taian, Liaoning, Qing Empire (

1901-06-03

)


Service/branch

National Revolutionary Army




Died

October 15, 2001, Honolulu, Hawaii, United States




Buried

Valley of the Temples, Honolulu County, Hawaii, Hawaii, United States




Spouse

Zhao Yidi (m. 1964–2000), Yu Fengzi (m. 1916–1964)




Children

Zhang Lvying, Zhang Lulin, Zhang Luqi, Zhang Luxun, Zhang Luyu




Similar People

Zhang Zuolin, Zhao Yidi, Chiang Kai‑shek, Wang Jingwei, Zhang Xueming




Education

Fengtian Military Academy



General zhang xueliang and yang hucheng s guizhou story
Zhang Xueliang or Chang Hsueh-liang or Chang Hsiao-liang (張學良; 3 June 1901 – 15 October 2001), occasionally called Peter Hsueh Liang Chang and nicknamed the "Young Marshal" (少帥), was the effective ruler of northeast China and much of northern China after the assassination of his father, Zhang Zuolin, by the Japanese on 4 June 1928. He was an instigator of the 1936 Xi'an Incident, in which Chiang Kai-shek, the leader of China's ruling party, was arrested in order to force him to enter into a truce with the insurgent Chinese Communist Party and form a united front against Japan, which had occupied Manchuria. As a result, he spent over 50 years under house arrest, first in mainland China and then in Taiwan. He is regarded by the Chinese Communist Party as a patriotic hero for his role in the Xi'an Incident.
Contents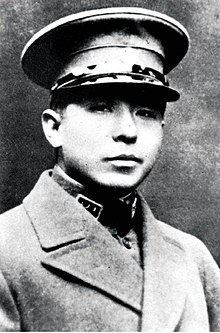 Charting the Course of Modern History: The Young Marshal Zhang Xueliang
Early life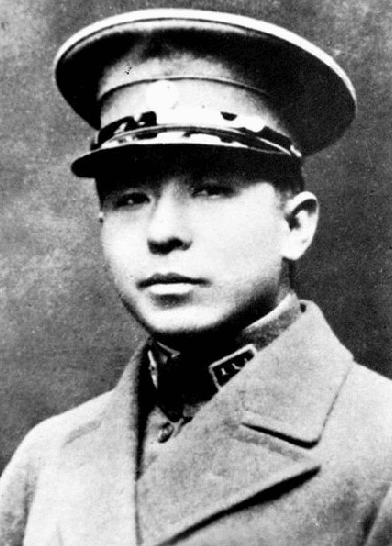 Born in Haicheng in 1901, Zhang was educated by private tutors and, unlike his father, felt at ease in the company of westerners. He graduated from Fengtian Military Academy, was made a colonel in the Fengtian Army and appointed commander of his father's bodyguards in 1919. In 1921 he was sent to Japan to observe military maneuvers, where he developed a special interest in aircraft. Later he developed an air corps for the Fengtian Army, which was widely used in the battles that took place within the Great Wall during the 1920s. In 1922 he was promoted to Major General and commanded an army-sized force two years later he was also made commander of the air units. Upon the death of his father in 1928, he succeeded him as the leader of the Northeast Peace Preservation Forces (popularly "Northeast Army", 东北军 Dōngběi Jūn), which controlled China's northeastern provinces of Heilongjiang, Fengtian, and Jilin (Kirin). In December of the same year he proclaimed his allegiance to the Kuomintang (KMT).
Warlord to republican general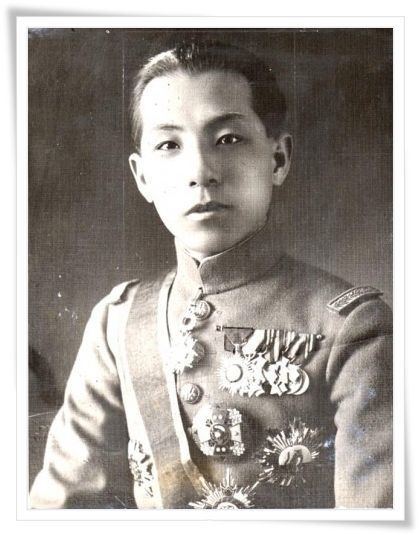 The Japanese believed that Zhang Xueliang, who was known as a womanizer and an opium addict, would be much more subject to Japanese influence than was his father. An officer of the Japanese Kwantung Army therefore killed his father, Zhang Zuolin, by exploding a bomb above his train while it crossed under a railroad bridge. Surprisingly, the younger Zhang proved to be more independent than anyone had expected. With the assistance of William Henry Donald, he overcame his opium addiction and declared his support for Chiang Kai-shek. He was given the nickname of 千古功臣 (Hero of history) by PRC historians, not because it was good that he was supporting the KMT but because he wanted China to be reunited and was willing to pay the price and become "vice" leader of China. In order to rid his command of Japanese influence he had two prominent pro-Tokyo officials executed in front of the assembled guests at a dinner party in January 1929. It was a hard decision for him to make. The two had powers over the heads of others. Zhang was a fierce critic of many of the Soviet Union's policies, which served to undermine Chinese sovereignty, including its interference in Outer Mongolia. When he attempted to wrest control over a part of the Chinese Eastern Railway in Heilongjiang from the Soviets, he was beaten back by the Red Army. At the same time, he developed closer relations with the United States.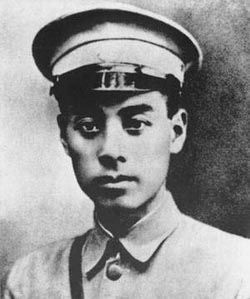 In 1930, when warlords Feng Yuxiang and Yan Xishan attempted to overthrow Chiang Kai-shek's Kuomintang government, Zhang stepped in to support the Nanjing government against the northern warlords in exchange for control of the key railroads in Hebei Province and the customs revenues from the port city of Tianjin. A year later, in the September 18 Incident, Japanese troops attacked Zhang's forces in Shenyang (Mukden) in order to provoke a full-on war with China, which Chiang did not want until his forces were stronger. In accordance with this strategy, Zhang's armies withdrew from the front lines without significant engagements, leading to the effective Japanese occupation of Zhang's former northeastern domain. There has been speculation that Chiang Kai-Shek wrote a letter to Zhang asking him to pull his forces back, but Zhang later stated that he himself issued the orders. Apparently Zhang was aware of how weak his forces were compared to the Japanese, and wished to preserve his position by retaining a sizeable army. Nonetheless, this would still be in line with Chiang's overall strategic standings. Zhang later traveled in Europe before returning to China to take command of the Encirclement Campaigns, first in Hebei-Henan-Anhui and later in the Northwest.
Xi'an incident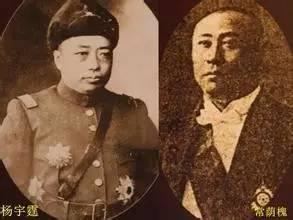 On 6 April 1936, Zhang met with Zhou Enlai to plan the end of the Chinese Civil War. KMT leader Chiang Kai-shek at the time took a non-aggressive position against Japan and considered the communists to be a greater danger to the Republic of China than the Japanese, and his overall strategy was to annihilate the communists before focusing his efforts on the Japanese. He believed that "communism was a cancer while the Japanese represented a superficial wound." However, growing nationalist anger against Japan made this position very unpopular, leading to Zhang's action against Chiang known as the Xi'an incident.
On 12 December 1936, Zhang and Gen. Yang Hucheng kidnapped Chiang and imprisoned him until he agreed to form a united front with the communists against the Japanese invasion. After the negotiations, Chiang agreed to unite with the communists and drive the Japanese out of China. When Chiang was released, Zhang chose to return to the capital with him. However, once they were away from Zhang's loyal troops, Chiang had him put under house arrest. From there he was always watched and lived near the Nationalist capital wherever it moved to.
Later life from 1949
In 1949 Zhang was transferred to Taiwan, where he remained under a loose house arrest for the next 40 years in a villa in Taipei's northern suburbs. He spent his time studying Ming dynasty literature, Manchu language and the Bible, receiving occasional guests and collecting Chinese fan paintings, calligraphy and other works of art by illustrious artists. A collection of more than 200 works, using his studio's name "Dingyuanzhai" (定远斋), was auctioned with tremendous success by Sotheby's on 10 April 1994. He and his wife, Edith Chao, became devout Christians and also regularly attended Sunday services at the Methodist chapel in Shilin, a Taipei suburb with Chiang Kai-Shek's family. After Chiang's death in 1975, his freedom was restored officially.
He emigrated to Honolulu, Hawaii, in 1993. There were numerous pleas for him to visit mainland China, but Zhang, claiming his political closeness with the KMT, declined. He died of pneumonia at the age of 100 (following the Chinese way of counting, his age is often given as 101) and was buried in Hawaii.
Popular culture
Zhang was portrayed by Andy Lau in a cameo appearance in the 1994 martial arts film Drunken Master II.
Zhang was centrally featured in the 1981 Chinese film The Xi'an Incident (Xi'an Shibian), directed by Cheng Yin, with Zhang played by Jin Ange.
Zhang is a main figure in the American novel Soul Slip Peak (2013).
The Peter H.L. Chang reading room at Columbia University's Butler Library is named after Zhang. The library hosts a collection of Zhang's papers.
Beijing microbrewery Great Leap Brewing named its Little General IPA after Zhang.
A Chinese TV series titled 'Young Marshall' is based on Zhang's life.
References
Zhang Xueliang Wikipedia
(Text) CC BY-SA