Cause of death

Heart failure




Instruments

Vocals




Spouse

Bob Morgan (m. 1955–1974)




Genres

Jazzpop




Height

1.62 m




Years active

1941–1995




Role

Actress




Resting place

Cremated




Name

Yvonne Carlo








Full Name

Margaret Yvonne Middleton




Born

September 1, 1922 (

1922-09-01

) Vancouver, British Columbia, Canada


Occupation

Actress, singer, dancer




Died

January 8, 2007, Woodland Hills, California, United States


Children

Bruce Morgan, Michael Morgan




Movies and TV shows

The Munsters, The Ten Commandments, Salome Where She Danced, Criss Cross, McLintock!


Similar People

Fred Gwynne, Al Lewis, Butch Patrick, Pat Priest, Bob Morgan
The death of yvonne de carlo
Yvonne De Carlo (born Margaret Yvonne Middleton; September 1, 1922 – January 8, 2007) was a Canadian-American actress, dancer, and singer. A brunette with blue-gray eyes, she became an internationally famous Hollywood film star in the 1940s and 1950s, made several recordings, and later acted on television and stage.
Contents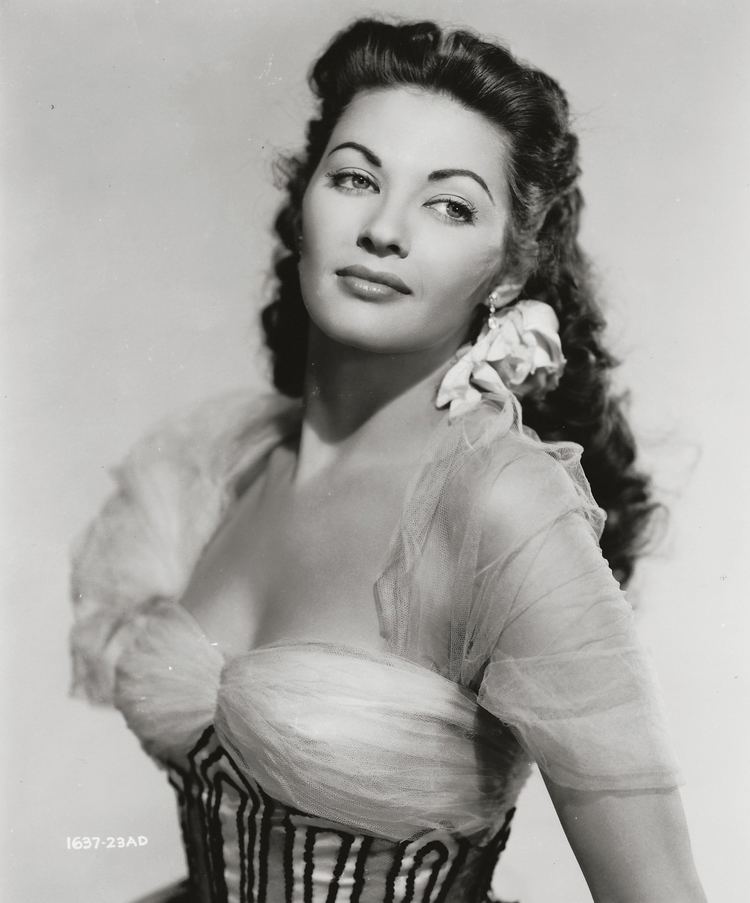 Born in Vancouver, British Columbia, De Carlo was raised in the home of her Presbyterian maternal grandparents. Her mother enrolled her in a local dance school when she was three. By the early 1940s, she and her mother had moved to Hollywood, where De Carlo participated in beauty contests and worked as a dancer in nightclubs. In 1942, she signed a three-year contract with Paramount Pictures, where she was given uncredited bit parts in important films and was intended to replace Dorothy Lamour. Paramount loaned her out to Republic Pictures for her first credited role in a feature film, Wah-Tah in the independent production Deerslayer (1943).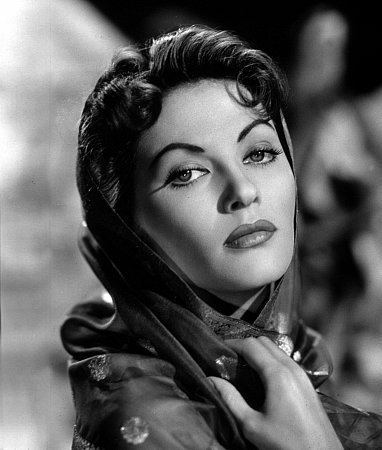 She obtained her breakthrough role in Salome, Where She Danced (1945), a Universal-International release produced by Walter Wanger, who described her as "the most beautiful girl in the world." The film's publicity and success turned her into a star, and she signed a five-year contract with Universal. From then on, Universal starred her in B movies, usually westerns, adventures, or musicals in Technicolor. Cameramen voted her "Queen of Technicolor" three years in a row. Tired of being typecast as exotic women, her first efforts to become a serious dramatic actress came with her performances in two film noirs, Brute Force (1947) and Criss Cross (1949).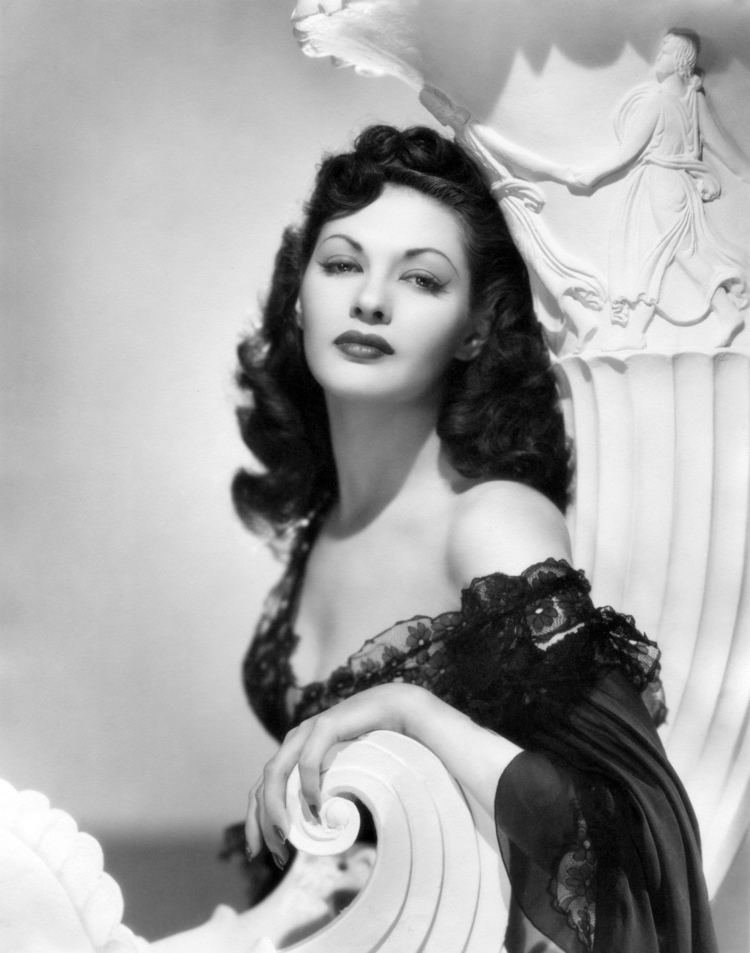 She received further recognition as an actress when she starred in the British comedies Hotel Sahara (1951) and The Captain's Paradise (1953). Her film career reached its peak when eminent producer-director Cecil B. DeMille cast her as Moses' Midianite wife, Sephora, her most prominent role, in his biblical epic The Ten Commandments (1956), which was immensely successful at the box office.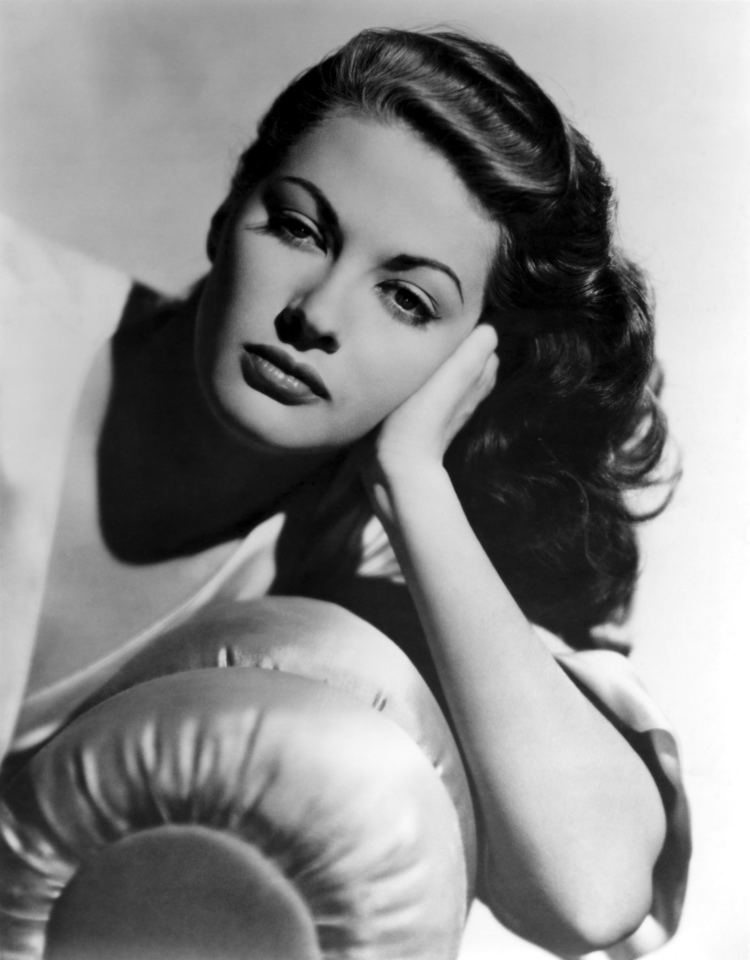 Her last notable leading roles were Rosalind Dee in Flame of the Islands (1956), Bridget Kelly in Death of a Scoundrel (1956), Amantha Starr in Band of Angels (1957), and Mary Magdalene in the Italian biblical epic The Sword and the Cross (1958). As her film career went into decline, she accepted supporting roles in McLintock! (1963), with John Wayne, and A Global Affair (1964), with Bob Hope. She played Lily Munster, the wife of Herman Munster, in the CBS sitcom The Munsters (1964–1966) and reprised the role in a Technicolor feature film, Munster, Go Home!, and a television film, The Munsters' Revenge (1981).
De Carlo died of heart failure in 2007. For her contributions to motion pictures and television, she was awarded two stars on the Hollywood Walk of Fame.
Yvonne de carlo before and after young and old
Early life
De Carlo was born Margaret Yvonne Middleton on September 1, 1922, in West Point Grey (also known as Point Grey and now a part of Vancouver), British Columbia, Canada. She was the only child of William Middleton, a New Zealand salesman of English descent, and Marie De Carlo (August 28, 1903 – December 19, 1993), a French-born "frustrated performer and dancer" of Italian and Scottish parentage.
She was generally known as "Peggy" because her mother named her after the silent film star Baby Peggy. Peggy was three years old when her father abandoned the family. According to De Carlo's firstborn son, she "only remembered crawling towards his [William's] feet and she never saw him again after he left." Peggy and Marie then lived with Marie's Presbyterian parents, Michele "Michael" de Carlo (born c. 1873 in Messina, Sicily, – July 1, 1954), and Margaret Purvis (born in Scotland, December 30, 1874 – October 26, 1949), at 1728 Comox Street in Vancouver's West End.
When De Carlo was ten (or three, according to a 1982 interview) her mother enrolled her in the June Roper School of the Dance in Vancouver. De Carlo attended Lord Roberts Elementary School, located a block away from her grandparents' home.
Beginnings in show business (1940–1942)
De Carlo and her mother made several trips to Los Angeles until 1940, when she was first runner-up to "Miss Venice Beach." She also came in fifth in a 1940s Miss California competition.
She was hired by showman Nils Granlund as a dancer at the Florentine Gardens. She had been dancing for Granlund only a short time when she was arrested by immigration officials and deported to Canada, but in January 1941, Granlund sent a telegram to immigration officials pledging his sponsorship of De Carlo in the U.S., and affirmed his offer of steady employment, both requirements to reenter the country.
Seeking contract work in the movies, she abruptly quit the Florentine Gardens after less than a year, landing a role as a bathing beauty in the 1941 Harvard, Here I Come. Other roles were slow to follow, and De Carlo took a job in the chorus line of Earl Carroll. During World War II she performed for U.S. servicemen, and received many letters from GIs.
In May 1941, she appeared in a revue, Hollywood Revels. A critic from the Los Angeles Times reviewed it saying that the "dancing of Yvonne de Carlo is especially notable." In December 1941, she was dancing in the revue Glamour Over Hollywood at Florentine Gardens. A skilled horserider, she appeared in a number of West Coast rodeos.
Other early screen appearances at Columbia Pictures included the two-reeler comedy Kink of the Campus (1942). She sang and danced in a three-minute Soundies musical, The Lamp of Memory (1942), shown in coin-operated movie jukeboxes, and later released for 16mm home movie showings and television by Official Films.
Paramount Pictures (1942–1944)
De Carlo was spotted dancing at a Hollywood nightclub by a Paramount talent scout, who signed her to the studio as a back up Dorothy Lamour—what the New York Times later dubbed a "threat girl... for when Dotty wanted to break away from saronging." She was kept busy in small roles and helping other actors shoot tests. "I was the test queen at Paramount," she said later. But De Carlo was ambitious and wanted more. "I'm not going to be just one of the girls," she said. Her first appearances in Paramount films included uncredited bits in This Gun for Hire, Road to Morocco, Salute for Three, So Proudly We Hail!, and For Whom the Bell Tolls. Her scenes in Lucky Jordan and The Crystal Ball were deleted from the final cuts.
Paramount loaned her out to Republic Pictures for the part of Wah-Tah, the young Native American maiden, in the 1943 film adaptation of James Fenimore Cooper's 1841 novel The Deerslayer. An important supporting role, it was her first credited appearance in a feature film.
Cecil B. DeMille saw De Carlo in So Proudly We Hail!, and arranged for her to be screen-tested and interviewed for the role of Tremartini in his film The Story of Dr. Wassell (1943); it was announced she would play a key role. However, he chose Carol Thurston for the role but promised to "make it up" to De Carlo on another film "in the future."
De Carlo was set to replace Dorothy Lamour in Rainbow Island (1944), but Lamour changed her mind about playing the role. De Carlo was given a bit part in the final movie.
Salome, Where She Danced (1944–1945)
De Carlo received her big break in September 1944 when she was chosen over a reported 20,000 girls to play the lead role in Salome, Where She Danced (1945), a Walter Wanger production in Technicolor. Wanger would later claim he discovered De Carlo when looking at footage for another actor in which De Carlo also happened to appear.
Another source says 21 Royal Canadian Air Force bombardier students who loved her as a pinup star campaigned to get her the role. De Carlo later said this was done at her behest; she took several pictures of herself in a revealing costume and got two childhood friends from Vancouver, Reginald Reid and Kenneth Ross McKenzie, who had become pilots, to arrange their friends to lobby on her behalf.
Though not a critical success, it was a box office favorite, and the heavily promoted De Carlo was hailed as an up-and-coming star. In his review for the film, Bosley Crowther of The New York Times wrote:
"Miss De Carlo has an agreeable mezzo-soprano singing voice, all the 'looks' one girl could ask for, and, moreover, she dances with a sensuousness which must have caused the Hays office some anguish. The script, however, does not give her much chance to prove her acting talents."
Universal-International (1945–1950)
Salome was released by Universal who signed de Carlo to a long-term contract. She was used by the studio as a backup star to Maria Montez, and indeed stepped into a role rejected by Montez when she starred in Frontier Gal. In 1946, exhibitors voted her the ninth-most promising "star of tomorrow."
She followed this up with Song of Scheherazade (1947) and Slave Girl, which, like her previous two movies for Universal, was in Technicolor.
De Carlo wanted to act in different types of movies and was given a small role in Brute Force. She was then cast in her first important role opposite Burt Lancaster in the film noir Criss Cross (1949). Bosley Crowther noted that De Carlo is "trying something different as Anna. The change is welcome, even though Miss de Carlo's performance is uneven. In that respect, she is right in step with most everything else about Criss Cross." De Carlo reportedly considered the role the highlight of her career to date.
However, Universal preferred to cast De Carlo in more conventional fare – Black Bart (1948), Casbah (1948) and River Lady (1948). She made three movies in 1949 and 1950, The Gal Who Took the West, Buccaneer's Girl and The Desert Hawk, all directed by Frederick de Cordova.
While in England making Hotel Sahara in early 1951, she asked Universal for a release of her contract although she still had three months to go; the studio agreed. After that, she signed to make one film a year for Universal for three years, but actually did not return to the studio until 1955.
Post-Universal (1951–1954)
De Carlo travelled extensively to promote her films, and her appearances were widely publicized. In August 1951, she became the first American film star to visit the State of Israel, giving concerts in Haifa, Ramat Gan, Jerusalem, Tel Aviv, and Jaffa. She drew capacity audiences and was "royally received" by the Israeli government and the public. Her performances consisted of singing and dancing routines from her films. Furthermore, she found that her films were extremely popular there, saying, "Every time I played a concert, someone would yell, 'Sing something from Casbah.'"
Trained in opera and a former chorister at St Paul's Anglican Church, Vancouver, when she was a child, De Carlo possessed a large vocal range. In order to expand her appeal she began frequently singing on television and trained in opera. In 1951, she was cast in the role of Prince Orlovsky in Franz Waxman's production of the opera Die Fledermaus at the Hollywood Bowl.
A number of western films cast her in starring roles, among them Tomahawk (1951), Silver City (1951), Border River (1954), Passion (1954) and Raw Edge (1956).
De Carlo was also a successful character actress on television. She made her debut on a 1952 episode of Lights Out. The part led to other roles in The Ford Television Theatre, Shower of Stars, Schlitz Playhouse of Stars, Bonanza, Screen Directors Playhouse, Burke's Law, Follow the Sun (2 episodes), Adventures in Paradise, The Girl from U.N.C.L.E., The Name of the Game and The Virginian, among others.
She starred in the British comedy The Captain's Paradise (1953), as one of two wives a ship captain (played by Alec Guinness) keeps in separate ports. De Carlo played Nita, the sensual wife who lives in Morocco, while Celia Johnson played Maud, the demure wife who lives in Gibraltar. The film was nominated for an Academy Award for Best Story, and The New York Times critic Bosley Crowther commended her performance by writing, "And Miss De Carlo, as the siren, 'the mate of the tiger' in Mr. G. [Guinness], is wonderfully candid and suggestive of the hausfrau in every dame."
In 1954, after the success of The Captain's Paradise, she expressed a desire to do more comedy:
"I've had my share of sirens and am happy to get away from them, no matter what the part. Just to look pretty on the screen as a romantic lead is probably all right, but – so what? I'd much rather do something in a good Western provided there's plenty of action. Action is what I like."
The Ten Commandments and last notable film roles (1954–1963)
In September 1954, producer-director Cecil B. DeMille cast her as Sephora, the wife of Moses (played by Charlton Heston), in his biblical epic The Ten Commandments, a Paramount Pictures production which premiered in November 1956. In his autobiography, DeMille explained why he decided to cast De Carlo as Moses' wife:
"I cast Yvonne De Carlo as Sephora, the wife of Moses, after our casting director, Bert McKay, called my attention to one scene she played in Sombrero, which was a picture far removed in theme from The Ten Commandments, I sensed in her a depth, an emotional power, a womanly strength which the part of Sephora needed and which she gave it."
She prepared extensively for the role, taking weaving lessons at the University of California, Los Angeles, and shepherding lessons in the San Fernando Valley. Months before filming began, she had worked on the part with a drama coach. Her scenes were shot on Paramount's sound stages in 1955. Her performance received praise from critics. Crowther, the New York Times critic, was impressed: "Yvonne DeCarlo as the Midianite shepherdess to whom Moses is wed is notably good in a severe role." The Hollywood Reporter wrote that she "is very fine as the simple Sephora," and New York Daily News noticed that she "plays the wife of Moses with conviction."
In 1956, De Carlo was chosen to play Amantha "Manty" Starr, a mixed-race Southern belle who is sold as a slave after her father's death, opposite Clark Gable and Sidney Poitier in Band of Angels, a Warner Bros. production based on Robert Penn Warren's 1955 novel of the same name. The film was released in 1957.
De Carlo released an LP record of standards called Yvonne De Carlo Sings on Masterseal Records, a subsidiary label of Remington Records, in 1957. Orchestrated by future film composer John Williams under the pseudonym "John Towner," the album contains ten tracks, "End of a Love Affair", "In the Blue of Evening", "I Got It Bad (and That Ain't Good)", "Am I Blue?", "Little Girl Blue", "Blue Moon", "But Not for Me", "My Blue Heaven", "Mood Indigo", "One for My Baby (and One More for the Road)".
In May 1958, De Carlo was signed to play Mary Magdalene in the Italian biblical epic The Sword and the Cross (tentatively titled The Great Sinner and released in the United States as Mary Magdalene), with Jorge Mistral as her love interest, the Roman Gaius Marcellus, and Rossana Podestà as her sister, Martha. The film's director, Carlo Ludovico Bragaglia, later remembered that "producer, Ottavio Poggi, had sent the provisional script to America, so Yvonne De Carlo could read it and decide on her participation in the film. She read it and got very excited, agreeing to play the role of Magdalene." The film was shot in English and later dubbed in Italian.
She played the supporting role of Louise Warren, the title character's cook in McLintock! (1963), with John Wayne and Maureen O'Hara, and the Spanish dancer Dolores in the Bob Hope comedy A Global Affair (1964).
The Munsters and last appearances (1964–1995)
De Carlo was in debt by 1964 when she signed a contract with Universal Studios to perform the female lead role in The Munsters opposite Fred Gwynne. She was also the producers' choice to play Lily Munster when Joan Marshall, who played the character (originally called "Phoebe"), was dropped from consideration for the role. When De Carlo was asked how a glamorous actress could succeed as a ghoulish matriarch of a haunted house, she replied simply, "I follow the directions I received on the first day of shooting: 'Play her just like Donna Reed.'" She sang and played the harp in at least one episode ("Far Out Munsters") of The Munsters. After the show's cancellation, she reprised the role as Lily Munster in the Technicolor film Munster, Go Home! (1966), partially in hopes of renewing interest in the sitcom. Despite the attempt, The Munsters was cancelled after 70 episodes. Of the sitcom and its cast and crew, she said: "It was a happy show with audience appeal for both children and adults. It was a happy show behind the scenes, too; we all enjoy working with each other." Years later, in 1987, she said: "I think Yvonne De Carlo was more famous than Lily, but I gained the younger audience through The Munsters. And it was a steady job."
Butch Patrick, who played Herman and Lily Munster's son, Eddie, said in a 2013 interview with Rockcellar magazine: "Yvonne would be a maternal influence. She'd be a mom because my mom wasn't around so she'd be a matriarch, not only on the show but when I'd see her outside of the makeup on Mondays and Tuesdays. Once in a while she'd bring her kids down to the set."
After The Munsters, she starred in Hostile Guns (1967) and Arizona Bushwhackers (1968), a pair of low-budget westerns produced by A. C. Lyles and released by Paramount Pictures. During this time, she also had a supporting role in the 1968 thriller The Power.
After 1967, De Carlo became increasingly active in musicals, appearing in off-Broadway productions of Pal Joey and Catch Me If You Can. In early 1968 she joined Donald O'Connor in a 15-week run of Little Me, staged between Lake Tahoe and Las Vegas. Her defining stage role was as "Carlotta Campion" in Harold Prince's production of the Stephen Sondheim musical Follies in 1971-72. Playing a washed-up star at a reunion of old theater colleagues, she introduced the song "I'm Still Here".
She had a supporting role as the title character's Aunt Rosa in the Sylvester Stallone comedy Oscar (1991). Of her role, she said, "Mine is a small part—but funny." She had a small cameo role in a television film remake of The Munsters, Here Come the Munsters in 1995. Her final film appearance was in the 1995 television film The Barefoot Executive, a Disney Channel remake of the 1971 film of the same name.
Personal life
De Carlo's name was linked with a number of famous men through her career, including Howard Hughes and Robert Stack. In 1947, she announced her engagement to Howard Duff, but it did not last. In 1954, she told a journalist:
"I think it is wonderful to work. I dedicate more time now than ever to study. I really like to delve deeply into the characters and the stories in order to make the most of each part I play. It seems best to remain free of any serious romantic attachments under these circumstances. I will have to meet an exceptional and understanding person, indeed, before I think of marriage. I haven't met such a person yet."
De Carlo met stuntman Robert Drew "Bob" Morgan (1915–1999) on the set of Shotgun in 1955, but he was married and had a child, daughter Bari Lee (b. 1947), and De Carlo had "no intention of causing that marriage to break up." However, they met again, after the death of Morgan's wife, on the set of The Ten Commandments in Egypt, where they "seemed immediately attracted to each other." They were married on November 21, 1955, at St. Stephen's Episcopal Church in Reno, Nevada. De Carlo raised Bari as her own and had two sons with Morgan, Bruce Ross (b. 1956), whose godfather was Cecil B. DeMille, and Michael (1957–1997).
Morgan lost his left leg after being run over by a train while filming How the West Was Won (1962). However, his contract with MGM assumed no responsibility for the accident. De Carlo and Morgan filed a $1.4 million lawsuit against the studio, claiming her husband was permanently disabled. They divorced in July 1973.
De Carlo, a naturalized citizen of the United States, was an active Republican who campaigned for Richard Nixon, Ronald Reagan, and Gerald Ford. A conservative, she stated in a 1976 television interview: "I'm all for men and I think they ought to stay up there and be the bosses and have women wait on them hand and foot and put their slippers on and hand them the pipe and serve seven course meals, as long as they open the door, support the woman, and do their duty in the bedroom, etcetera."
Death
De Carlo suffered a minor stroke in 1998. She later became a resident of the Motion Picture & Television Country House and Hospital, in Woodland Hills, where she spent her last years. She would die from heart failure on January 8, 2007, and was cremated.
Awards and honors
In 1957, she received a BoxOffice Blue Ribbon Award for The Ten Commandments (1956).
In 1960, she was awarded two stars (for motion picture and television) on the Hollywood Walk of Fame.
In 1964, she received a second BoxOffice Blue Ribbon Award for McLintock! (1963).
In 1966, she was named honorary mayor of North Hollywood.
In 1987, she won the Fantafestival Award for Best Actress for American Gothic.
In 2005, she was one of the 250 female legends nominated for the American Film Institute's 100 Years...100 Stars.
In 2007, she was nominated for the "Who Knew They Could Sing?" TV Land Award for The Munsters.
Singles
"I Love a Man" / "Say Goodbye" (Columbia, 1950)
"Take It Or Leave It" / "Three Little Stars" (Capitol, 1955)
"That's Love" / "The Secret of Love" (Imperial, 1958)
Albums
Yvonne De Carlo Sings (Masterseal, 1957)
References
Yvonne De Carlo Wikipedia
(Text) CC BY-SA