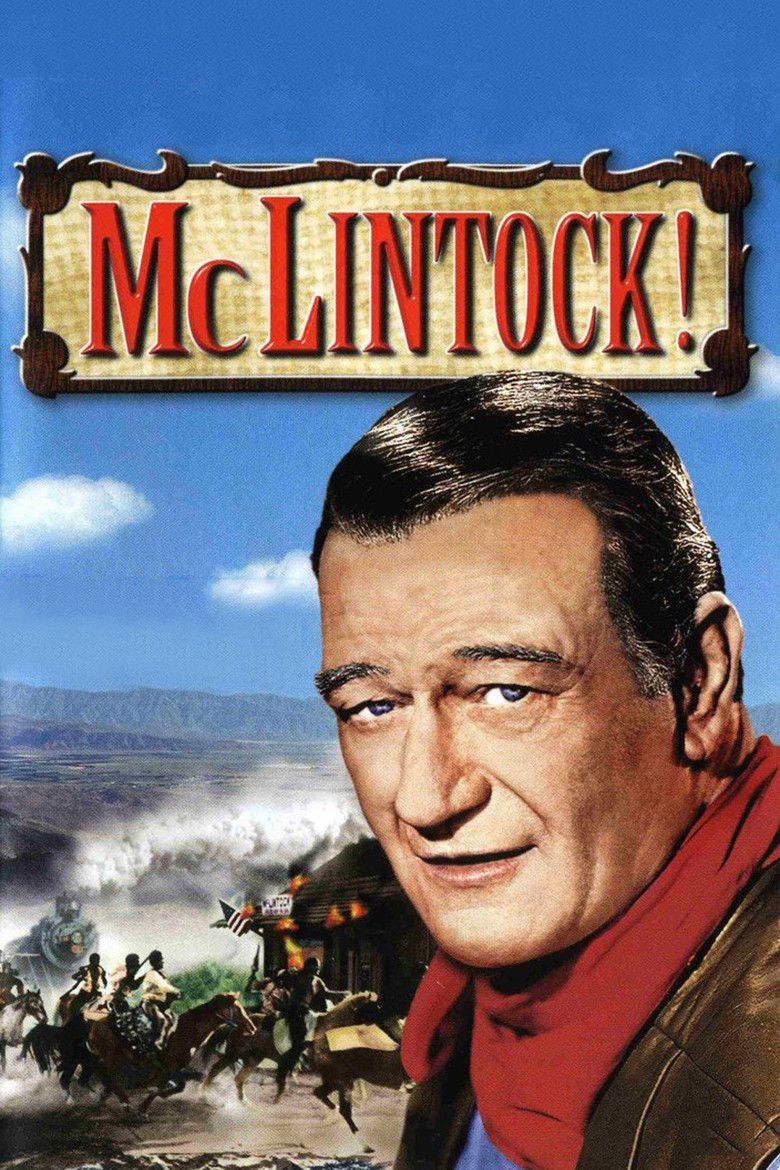 Cattle, timber and mining baron George Washington "G.W." McLintock (John Wayne) is living the single life on his ranch. He is estranged from wife Katherine (Maureen O'Hara), who left him two years before, suspecting him of adultery. She has been living the society life back in the East while their daughter Becky (Stefanie Powers) is completing her college degree.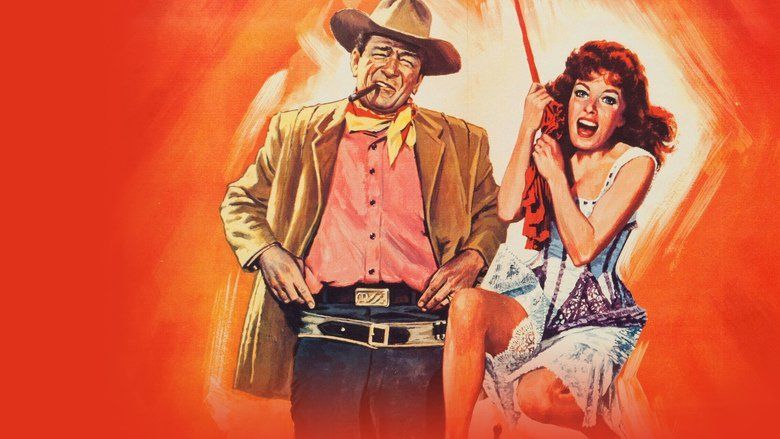 Following a meeting with a group of homesteaders whom he cautions against trying to farm on the Mesa Verde: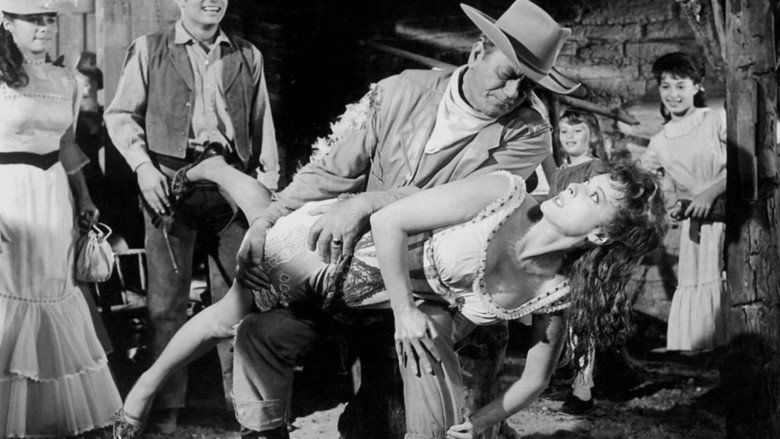 "God made that land for the buffalo. it serves pretty well for cattle. But it hates the plow! And even the government should know you can't farm six thousand feet above sea level!"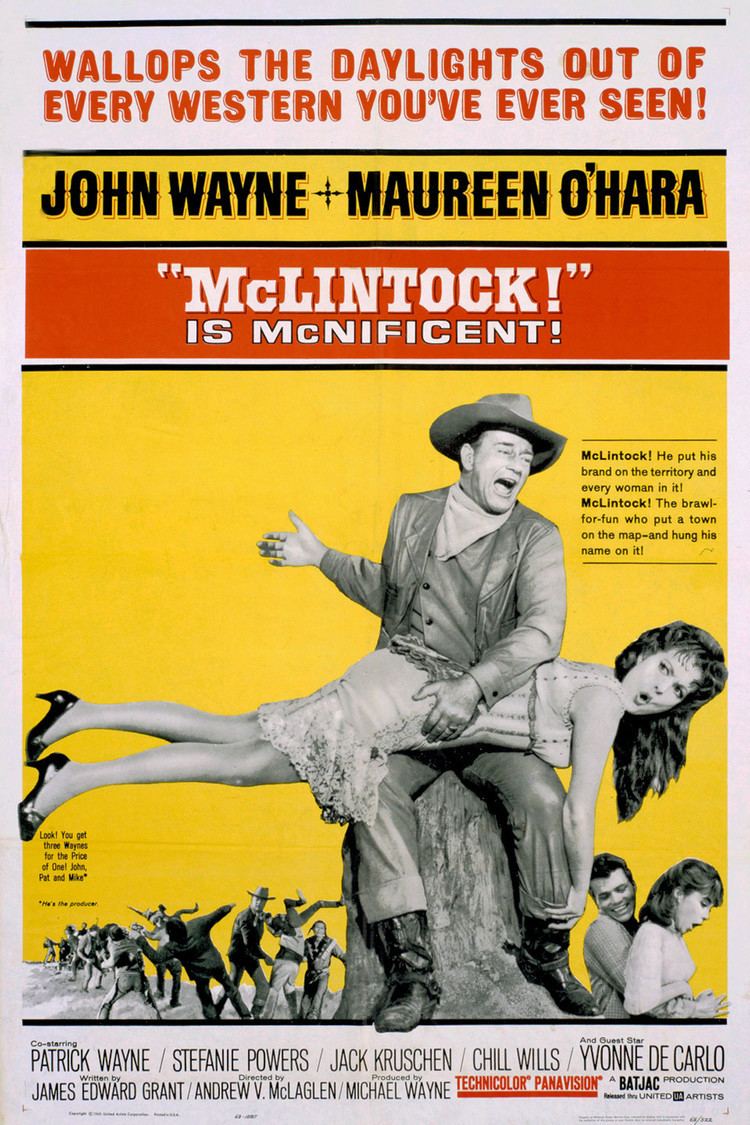 He hires one of them, attractive widow Louise Warren (Yvonne De Carlo), as his cook and housekeeper. G.W. welcomes both her and her two children into his home, including grown son Dev (Patrick Wayne), who is handy with his fists, good with cattle, and is an excellent chess player, who had had to leave Purdue University on the death of his father.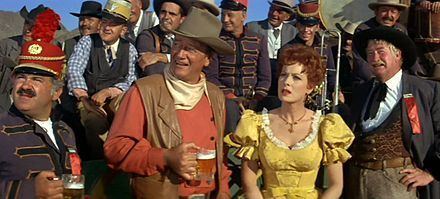 Katherine (a.k.a. Katie), returns to the town of McLintock, seeking a divorce from G.W. He declines to give her one, and has no idea why she has been so angry with him for two years that she moved out.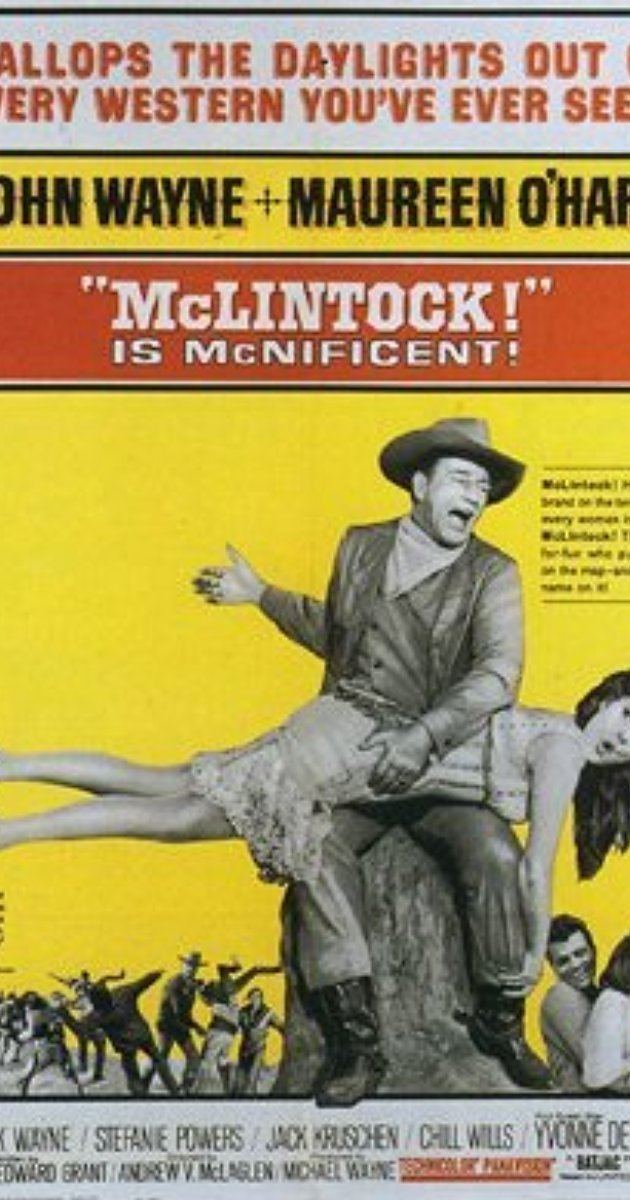 Following a misunderstanding which leads to a Comanche subchief nearly being lynched by a hotheaded settler father who believes his daughter has been kidnapped, there is a gigantic brawl at the mud slide by one of McLintock's mines. Significantly, Katherine is in there swinging on her estranged husband's side as the local Indians watch the white folks make fools of themselves.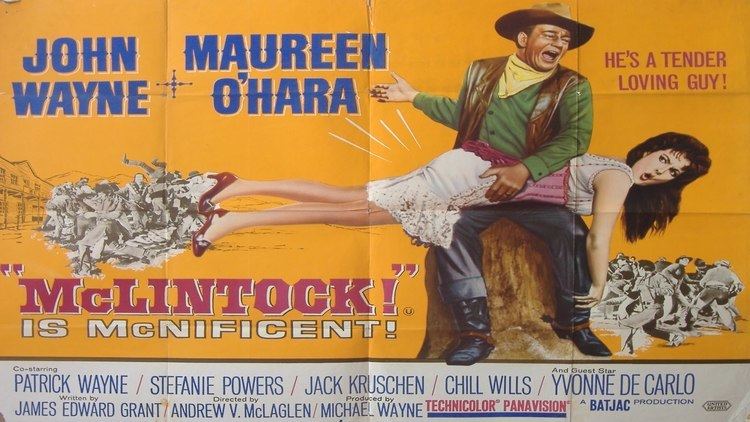 Rebecca "Becky" McLintock returns to town, along with her banjo-playing love interest, "Junior" Douglas (Jerry Van Dyke). Junior is approved of by Katherine but not G.W. However, she soon falls for Dev (of whom G.W. approves wholeheartedly), and they become engaged after he takes her across his knee and spanking her with a coal shovel following a sharp exchange between them. When they announce the engagement, G.W. and Mrs. Warren both give their blessings.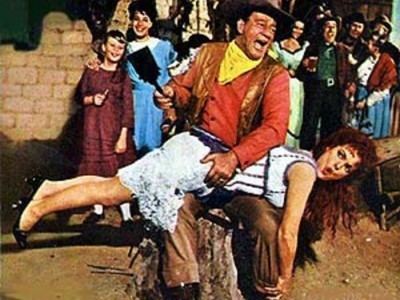 The same train that brought Becky home from college also brought back Chief Puma of the Comanche tribe, an honored enemy and blood brother of G.W., who has been released from prison by the federal government. The territorial governor is out to force the local Comanche tribe off their lands and onto a reservation near Fort Sill.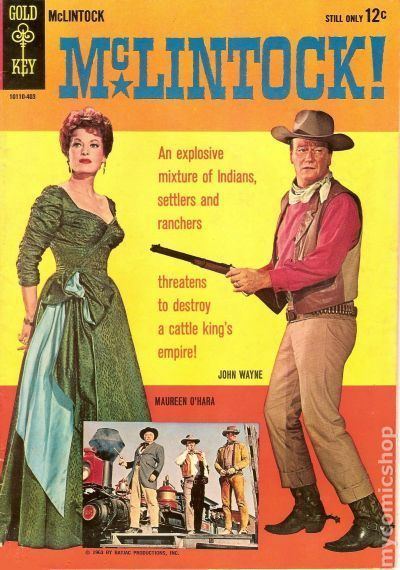 At the request of Chief Puma, McLintock acts as the spokesman for the Comanche, translating Puma's speech into English at the kangaroo court hearing organized by Governor Humphrey. The governor announces that the Indians will be moved to Oklahoma, and Chief Puma and his subchiefs are imprisoned again. With the illicit help of G.W., a breakout is arranged and an Army train is looted of a cargo of Krag-Jorgenson rifles and ammunition. The Comanche head out on what Puma had called "the last fight of the Comanche," hotly pursued by the local troop of U.S. Cavalry. This has the effect of bringing what Humphrey and Agard, the local Indian agent, have been doing to the attention of Washington. It is implied that both will shortly be removed from office.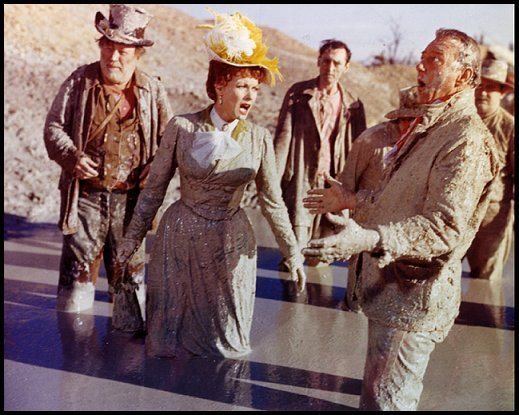 At the Fourth of July celebration during which the Comanche breakout takes place, McLintock finally has enough of Katherine's behavior. Following one insult too many, G.W. pursues Katherine through the streets and shops of the town like Nemesis, Katherine losing her clothing one piece at a time until she is down to her corset and bloomers. After an epic chase, he finally catches her, spanks her bottom with a coal shovel, and tells her that now she can have her divorce. She decides she does not want a divorce after all, and G.W. and Katherine happily reconcile.
The script was developed by John Wayne. He offered the job of directing to Andrew McLaglen, who had directed a number of low budget features and had worked widely in television. It was the first movie fully produced by Wayne's son, Michael, although Michael Wayne had worked on a number of other films in various capacities. The male juvenile lead was John Wayne's younger son, Patrick.
The film was shot at Old Tucson Studios, west of Tucson, Arizona and also at San Rafael Ranch House - San Rafael State Natural Area South of Patagonia, Arizona and Nogales.
Many of the cast and crew had worked with Wayne before. Wayne insisted a support role be given to Yvonne de Carlo, whose husband had been injured making How the West Was Won. Michael Wayne estimated the budget as being between $3.5-4 million.
In the Special Feature "Maureen O'Hara and Stefanie Powers Remember McLintock!" O'Hara reported that when she and Wayne filmed the famous scene in which he spanked her with a coal scuttle shovel, he did not pull his strokes. "He really spanked me! My bottom was black and blue for weeks!"
"Love in the Country" sung by The Limeliters
Music coordinator "By" Dunham
"Love in the Country" words & music by "By" Dunham & Frank DeVol
"Just Right for Me", "Cakewalk", "When We Dance" words & music by "By" Dunham
The film was a box-office success, and a timely one, since The Alamo had cost Wayne in both financial and "box-office capital" terms. McLintock! grossed $14,500,000 in North America, earning $7.25 million in US theatrical rentals. It was the 11th highest-grossing film of 1963.
Andrew McLaglen said the film "put me in the big time." He made four more films with Wayne.
According to Bosley Crowther, "the broadly comic Western ... sounded like a promising idea"; "the scenery is opulent and the action out-of-doors, the color lush and the cast made up almost entirely of recruits from John Ford's long cinematic cycle commemorating the tradition of the American frontier." Since "the direction was entrusted to a relative newcomer, Victor McLaglen's television-trained son, Andrew V. McLaglen ... good intentions, when the task at hand is as difficult as lusty farce, are not enough." Emanuel Levy, in a review years after the film's release, said the film is "significant because it marks the beginning of Wayne's attempt to impose his general views, not just political ones, on his pictures. Most of Wayne's screen work after McLintock! would express his opinions about education, family, economics, and even friendship."
Richard Wormser wrote a novelization of the screenplay.
Produced by John Wayne's Batjac Productions for United Artists, John Wayne's estate retained the rights to the film. In 1994, a legal case determined the film was in the public domain in the United States, but the music score remained under copyright.
Despite being available in public domain distributors for the past decade, the first official home video issue of the film was released in the mid-1990s by MPI Home Video. Years later, in 2005, Paramount struck a distribution deal with Batjac and thus is now the home video rights holder for this film. Despite this, numerous versions of the film are still being released on home video, both sanctioned and unsanctioned by Batjac.
The official DVD presentation includes restored and remastered video and audio with extensive documentary, commentary, and bonus features. The High and the Mighty, Hondo, and Island in the Sky—three other John Wayne features—were issued around the same time.
There are also several Blu-ray releases of this film sanctioned by Batjac—one from Paramount with bonus features, and a no-frills issue from Olive Films.
Gold Key: McLintock! (March 1964)