Name

Vivek Vivek




Occupation

Film actor




Years active

1987–2021





Role

Film actor




Spouse

Arulselvi Vivek







Awards

Padmashri (2009), Honorary Doctorate (2015), Filmfare Best comedian Awards


Children

Amritha Nandini Vivek, Prasanna Kumar, Tejaswini Vivek




Movies

Singam, Sivaji, Yennai Arindhaal, Singam 2, Velaiyilla Pattathari



Died

17 April 2021 (aged 59), Chennai, Tamil Nadu, India





Similar

Vadivelu, Santhanam (actor), Manivannan





Born

19 November 1961(age 59), Kovilpatti, Thoothukudi, Tamil Nadu, India




Profiles




Facebook
Iam comedy actor vivek fan sivakarthikeyan speech paalakkaatu madavan movie audio launch
Vivekh, better known as Vivek was an Indian film actor, comedian, television personality, playback singer and activist working in the Tamil film industry. Introduced in films by director K. Balachander, he has won three Filmfare Best Comedian Awards for his performances in Run (2002), Saamy (2003) and Perazhagan (2004). In 2009, Government of India awarded Vivekh with the Padma Shri award for his contribution to the arts. Sathyabama University conferred actor Vivek with an honorary doctorate for his contribution to the society through cinema. As a television personality, Vivek also hosted a number of events and has interviewed media personalities, notably A. P. J. Abdul Kalam, A. R. Rahman, and Rajinikanth.
Contents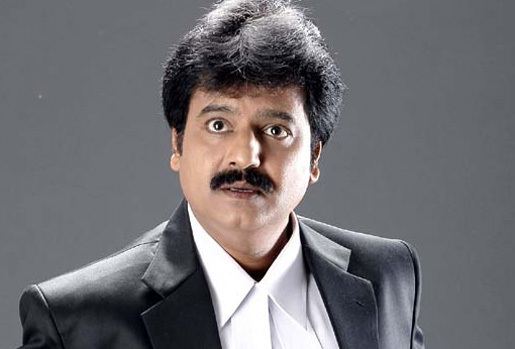 Tamil comedy actor vivek son passes away died death
Early career (1987–1997)
While working at the Secretariat in Chennai, Vivek in his free-time participated at the Madras Humour Club where people would perform stand-up comedy. He helped pioneer the movement to expand and subsequently won the Best Entertainer Award several times during his pantomimes at the Club. Vivekh subsequently left Chennai and went on to obtain a bachelor's degree in commerce from Madurai and during semester breaks, he would return and perform at the Club. Through an acquaintance at the Club, P. R. Govindarajan, he was introduced to film director K. Balachandar for the first time and began a professional relationship as a script-writer for the director's films. Vivekh revealed that after four years, Balachandar explained a situation and asked him to write a script for sixteen characters, which Vivek completed over night. He later understood that this was actually a test, and through his performance, Balachandar became closer to Vivek. While assisting with the script for Manathil Uruthi Vendum in 1987, Balachandar offered Vivek an acting role of Suhasini's brother in the film, which he decided to pursue. He began his career portraying supporting roles and collaborated again with Balachandar in Pudhu Pudhu Arthangal (1989) and Oru Veedu Iru Vasal (1990), before often appearing in the primary cast as a friend to the film's lead actor in films such as K. S. Ravikumar's Putham Pudhu Payanam (1991) and Vikraman's Naan Pesa Ninaipathellam (1993). He then also made appearances in Rajinikanth's big budget productions Uzhaippali (1993) and Veera, playing secondary cast roles. Vivek had to wait till 1996 to establish himself as a sole comedian who could help carry the film, and thereafter began to appear in increasingly prominent roles in his ventures.
Breakthrough and success (1998–2007)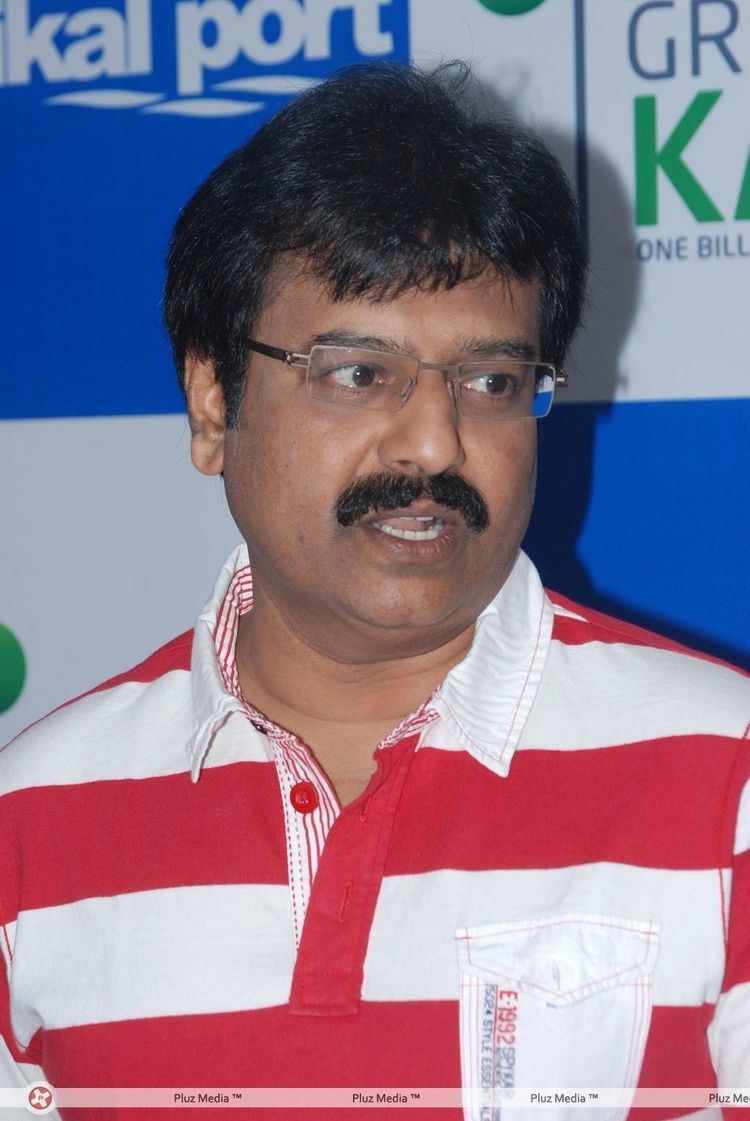 In the late 1990s, Vivek was able to make a breakthrough by appearing as the lead comedian in films, who would often be the main friend of the lead actor and thus his on-screen time began to increase. He worked consecutively on successful films starring Ajith Kumar, appearing as a sidekick in Kaadhal Mannan, Unnaithedi and Vaali, and had similar success repeatedly featuring alongside Prashanth in Kannedhirey Thondrinal, Poomagal Oorvalam and Aasaiyil Oru Kaditham. He subsequently became amongst the most busy actors in 2000 and 2001, featuring in over fifty films in two years. Films including Kushi, Priyamanavale and Minnale became blockbusters, while his roles in Mani Ratnam's Alaipayuthey, Mugavaree and Dumm Dumm Dumm all won critical acclaim for the actor. The rising success of Vivek's films had meant that he was featured on film posters on an equivalent scale to the lead actor, and thus helped stuck films find distributors. Telugu films were dubbed into Tamil and released with an additional comedy track featuring the actor such as Kanden Seethaiyai, while devotional films such as Kottai Mariamman, Palayathu Amman and Nageswari were released with a separate comedy track featuring Vivek. In 2000, director K. Subash had planned a film starring Vivek in the leading role titled Enakkenna Korachal?, however the film never materialised. Similarly in 2001, he began production on a film titled Panju by Rama Narayanan in which he appeared as the protagonist, but the venture was also then after shelved as was another film to be directed by Sivachandran.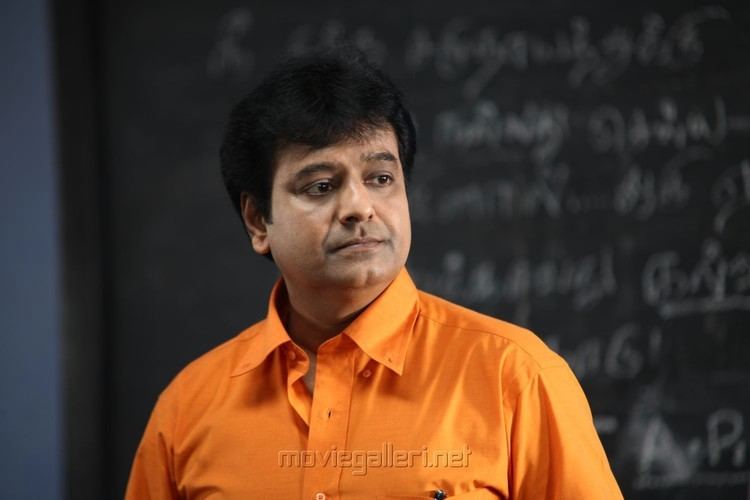 Vivek worked on more commercially successful ventures in 2002 and 2003, receiving consecutive Filmfare Best Comedian Awards and Tamil Nadu State Film Award for Best Comedians for his work. His comedy track in Run won him multiple accolades, with a critic adding Vivek's "nods to current social events showed a stroke of brilliance". He played extended comedy roles in Vikram's Dhool and Priyadarshan's Lesa Lesa, while winning further acclaim for his portrayal of a teacher in Saamy and a software engineer in Parthiban Kanavu. He then played a marginally more serious role in S. Shankar's coming-of-age tale Boys, portraying a mentor to the group of youngsters, and his performance was well received. Critics noted that "Vivek, for a change, follows Shankar's script and delivers with his impeccable sense of comic timing", while the reviewer from The Hindu claimed that "the show belongs to Vivek, he's the mouthpiece for the director." Success continued in 2004, where he retained the Filmfare Award for Best Comedian for his role of a marriage assembler in Perazhagan, while his roles in Chellamae and M. Kumaran son of Mahalakshmi helped contribute to the films' commercial success respectively. His rising profile as an actor meant that he became the first comedian to become an ambassador for the soft drink, securing the sponsorship deal with Mirinda after the brand had carried out market surveys to find a popular promoter. He also made a special exception to appear in a few artistic films and often charged significantly less remuneration for the ventures, notably playing character roles in Janaki Vishwanathan's Kutty (2001) and Thangar Bachan's Azhagi (2002). In the latter film, the director had requested Vivek to write and appear in a role himself, in order to use his fame to help the film find a distributor for release.
A film which would feature Vivek in the leading role finally materialised in early 2004 and he completed a project titled Solli Addipean directed by newcomer Ramki. The team worked on the production of the film for close to a year and ensured that the audience would be able to accept the comedian's transformation into a lead role, with actresses Chaya Singh and Tejashree cast as the film's heroines. Despite completion, the film has been stuck since 2004 and as a result of a failure to find a distributor, the film is unlikely to have a theatrical release. In mid 2004, he suffered an injury during the production of a film and took a break from acting assignments for a period of six months. He returned by portraying a well-received supporting role in Shankar's Anniyan (2005), appearing as an undercover police officer hunting down clues left by a psychopath serial killer. The film opened to critical and commercial success with a critic noting "Vivek's comedy is bankable", and the actor subsequently went on to win the State Award for Best Comedian for his work on the venture. He continued his comeback with appearances in Vijay's Aadhi, Ajith Kumar's Paramasivan and Silambarasan's Saravana, all of which released on the same day in January 2006. After winning acclaim for his performance as a comedic undercover detective in Susi Ganesan's Thiruttu Payale, Shankar approached him to feature in a prominent role in his venture Sivaji (2007), starring Rajinikanth, which would go on to become the most expensive Tamil film made at release. Vivek allotted ninety days for the film, significantly more than any of his previous films, and his performance as Rajinikanth's sidekick Arivu, won him another award from the state for Best Comedian. He won positive reviews from critics for his performance, with reviewers noting his "one-liners are really whacky and hilarious" and that "Vivek must come in for special mention for his performance".
Recent work (2008–present)
In the late 2000s, Vivek's market reach began to falter as a result of changes in screenplay in Tamil cinema, which saw less films adopting a separate comedy track. Moreover, the lack of big budget films signed by the actor and the emergence of Santhanam, saw Vivek reach a nadir in 2012, where he only had a single release. His acclaimed work during the period involved a portrayal of a don in Padikathavan (2009), an appearance in drag in Guru En Aalu (2009) and as a police officer in the Singam (2010) series. Re-emerging after a sabbatical, Vivek announced his plans to move away from his usual comedy roles after being advised by director Bala and Kamal Haasan and signed a film titled Naan Than Bala (2014), in which he played a serious role. Simultaneously he began work on another film as the lead actor in Palakkattu Madhavan (2015) opposite Sonia Agarwal, while appearing in another parallel lead role with Karunas in Sakthi Chidambaram's unreleased Machan. Since his return, Vivek has been recalled into the industry by film makers to appear again in bigger budget films and has since worked on Velraj's Velaiyilla Pattathari (2014), Gautham Menon's Yennai Arindhaal (2015), Aishwarya Dhanush's Vai Raja Vai (2015)
Personal life
Vivek was born in Sankarankovil and got married to Arulselvi, with whom he has three children: Amrithanandini, Tejaswini and Prasanna Kumar, who died in 2015, aged 13, due to brain fever. Vivek graduated from The American College in Madurai Vivek was the brand ambassador of Mirinda softdrinks in 2003. As of 2011, he was the ambassador of Nathella jewellery.
Vivek launched Green Kalam, under the guidance of former President of India A. P. J. Abdul Kalam. "Green Globe Project", a Campaign against global warming, which had attained its mission of planting billion trees for billion people all over the state.
Awards and honours
Vivek has won the Filmfare Award for Best Comedian – Tamil for Run (2002), Saamy (2003), and Perazhagan (2004). He won the Tamil Nadu State Film Award for Best Comedian five times for Unnaruge Naan Irundhal (1999), Run (2002), Parthiban Kanavu (2003), Anniyan (2005), and Sivaji (2007). His other creative awards include International Tamil Film Award for Best Comedian, Variety Cinema Award for Best Comedian, Asianet Film Award for Best Comedian, and Edison Award for Best Comedian. He also won the Tamil Nadu State Film Honorary Award - Kalaivanar Award in 2006.
Death
Vivek passed away on 17 April 2021 at the age of 59 after suffering heart attack.
Cause of death was Acute Coronary Syndrome.
Filmography
Actor
2023
Yaadhum Oore Yaavarum Kelir (completed)
2021
LOL: Enga Siri Paappom (TV Series)
2020
Dharala Prabhu
as
Kannadaasan
2017
Sakka Podu Podu Raja
as
Delhi
2017
Velaiilla Pattadhari 2
as
Azhagu Sundaram
2017
Meesaya murukku
as
Ramachandran
2017
Mupparimanam
as
Guest appearance
2017
Muthuramalingam
as
Rajasekara Kaalakeyan
2015
Sakalakala Vallavan
as
Vettaiyan
2015
Palakkattu Madhavan (TV Movie)
2015
Buddhanin Sirippu
as
Comedian
2015
Yennai Arindhaal
as
Revolver Richard
2015
Touring Talkies
as
Cameo appearance
2014
Velaiyilla Pattathari
as
Azahagusundaram
2014
Ninaithathu Yaaro
as
Guest appearance
2013
Singam 2
as
Yettu Erimalai
2013
Pathayeram Kodi
as
Shankar Lal
2011
Mappillai
as
Child Chinna
2010
Thambikku Indha Ooru
as
Cola Kumar
2010
Uthama Puthiran
as
Emotional Ekambaram
2010
Bale Pandiya
as
Mr.London
2010
Magane En Marumagane
as
Singapetti Singaram
2009
Anthony Yaar?
as
Kingfisher
2009
Guru En Aalu
as
Aasana Azhagappan / 'Lassi' Latha
2009
Padikkathavan
as
Assault Arumugam
2008
Bommalattam
as
Madurai (Tamil)
2008
Kuruvi
as
Vetrivel's sidekick
2008
Sandai
as
Mani / Thangapandi
2006
Thiruttu Payale
as
Manohar
2006
Paramasivan
as
Agni Puthiran
2006
Saravana
as
V. C. Damodaran
2005
Anniyan
as
Sub-Inspector Arivazhagan 'Chari'
2004
M. Kumaran S/O Mahalakshmi
as
Ganesan
2003
Ennaku 20 Unakku 18
as
Kapil
2003
Three Roses
as
Shankar / Bala Mani Bharathi
2003
Saamy
as
Venkataraman Iyer
2003
Kadhal Sadugudu
as
'Super' Subbu
2003
Dhool
as
Arumugam's Friend
2002
University
as
Aal Thotta Bhoopathy
2002
Namma Veetu Kalyanam
as
Gopi
2002
Yai Nee Romba Azhaga Irukey
as
Hari's Friend
2002
Thenkasi Pattanam
as
Manikkam Pillai (Mapillai)
2002
Roja Kootam
as
Auto Aarumugam
2002
Vivaramana Aalu
as
Suitcase Subbu
2001
Alli Thandha Vaanam
as
Tamil Kirukkan
2001
Middle Class Madhavan
as
Manimaran
2001
Vadagupatti Maapillai
2001
Manadhai Thirudivittai
as
Valayapathi
2001
Paarthale Paravasam
as
Madhava's Friend
2001
Shahjahan
as
Boopathi Ramaiyaa
2001
12 B
as
Mathan / Madan Garage Mechanic
2001
Kanna Unnai Thedukiren
2001
Dhill
as
'Megaserial' Mahadevan
2001
Ullam Kollai Poguthae
2001
Minnale
as
Chockalingam (Chokku)
2000
Koodi Vazhnthal Kodi Nanmai
2000
Pennin Manathai Thottu
as
Kandhasamy
2000
Kushi
as
Vicky, dance master
2000
Kandha Kadamba Kathir Vela
as
Kathirvela
2000
Alai Payuthey
as
Shakti's cousin
2000
Thai Poranthachu
as
Prabhu's friend
1999
Aasaiyil Oru Kaditham
as
Ramalingam
1999
Thirupathi Ezhumalai Venkatesa
1999
Unnaruge Naan Irundhal
1999
Unakkaga Ellam Unakkaga
as
Madhi
1999
Viralukketha Veekkam
as
Ramanathan
1999
Poomagal Oorvalam
as
Sakthi
1998
Kannethirey Thondrinal
1998
Naam Iruvar Namakku Iruvar
as
Vivek Kumar
1997
Kaalamellam Kadhal Vaazhga
1997
Pongalo Pongal
as
Pazhanisamy
1996
Enakkoru Magan Pirappan
1996
Minor Mappillai
as
Kichcha
1995
Vaanga Partner Vaanga
1995
Muthukulikka Vaariyala
1994
Pattikottai Periyappa
1994
Pudhiya Mannargal
as
Araitchi Ariandndham
1994
Namma Annachi
as
Nallathambi
1993
Rajadhi Raja, Raja Kulothunga, Raja Marthanda, Raja Gambeera, Karthavaraya Krishna, Kamarajan
1993
Naan Pesa Ninaipathellam
1991
Putham Puthu Payanam
as
Vivek
1990
Keladi Kanmani
as
Adaikkalam's friend
1989
Pudhu Pudhu Arthangal
1987
Manathil Uruthi Vendum
Self
-
Shades of Grey: The Cinema of K. Balachander (Documentary) (announced)
as
Self
2021
LOL: Enga Siri Paappom (TV Series)
as
Self - Host
- The Zero Hour (2021) - Self - Host
- Catch my point? (2021) - Self - Host
- Howizzzit? (2021) - Self - Host
- Pulling a leg or two! (2021) - Self - Host
- Where's the party tonight? (2021) - Self - Host
- Ready Steady Po (2021) - Self - Host
References
Vivek (actor) Wikipedia
(Text) CC BY-SA