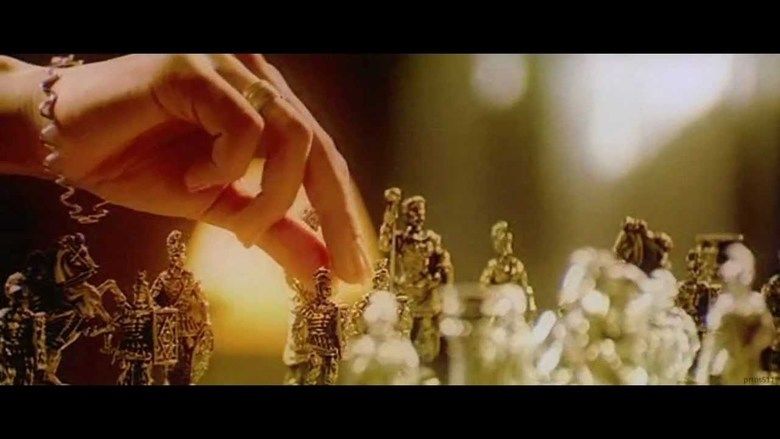 The story starts with Chandru (Vivek) cheating most people in and around Ooty of their money due to his childish ventures. Though he hails from a rich family, he is unable to maintain the wealth because of his bad luck and unconcerned life style. He has a friend Rakesh (Shaam) who is a farm lord and a rich young man. Chandru saved Rakesh's life when he spotted him on a roadside accident on the hill side which he uses as a leverage for favours from the kind-hearted Rakesh.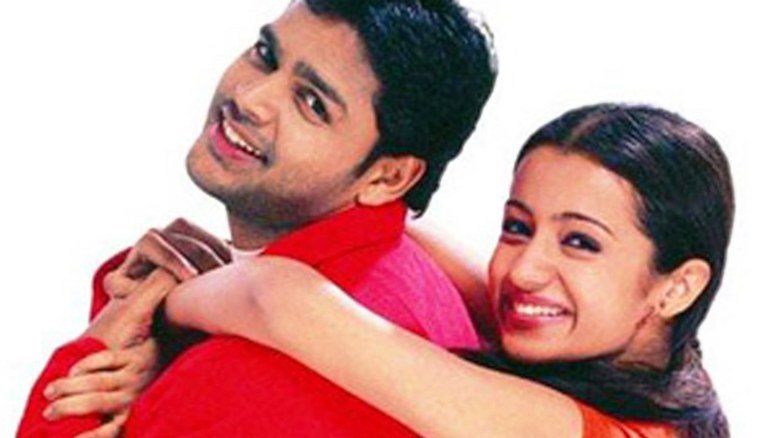 One day Chandru's grandfather comes to Ooty to stay for two months, thinking that Chandru owns large mansion and lots of land and money. The grandfather who is very rich is an ex-military man. Chandru, afraid to confront the truth to his grandfather, convinces Rakesh to act so that all of Rakesh's property as his and that Rakesh is his partner but he introduces to them as a manager. Rakesh angered by all this lying threatens to confront Chandru's relatives but is convinced again by Chandru to stay calm.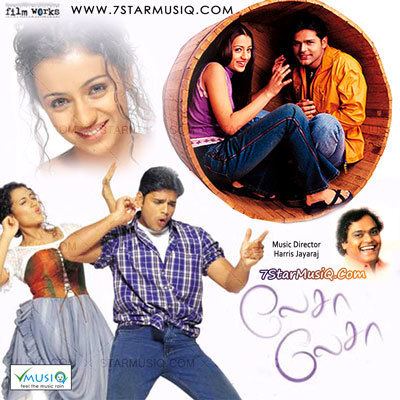 With the grandfather, five girls come, all of them well educated, smart and good looking. The last girl, Bala (Trisha), is the most favored and most fun. She is seen dull and nonchalant when she arrives, later has fun with the others. They have run-around with Rakesh who is irritated by them all. Later when Bala learns that all the property is not her cousin Chandru's but Rakesh's she apologises and they become friends. However, this soon becomes love for Rakesh, eventually he proposes to Bala. Bala becomes sober — she says that she likes him, but says that she's already married to a guy named Deva. She doesn't explain further. Later Rakesh sees someone at night in the estate. He beats him up and Bala tells him that the unknown guy is actually Deva's (Madhavan) friend and Deva is going to die.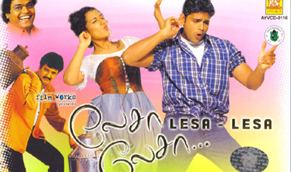 Bala then explains how she fell for Deva: Deva is a professor at the college which Bala has joined. She learns that, though Deva is violent, he has no choice — her college is in very bad situation as it is planned to be sold, as it is a real estate gold mine. The board members and the management of that institution are for this selling as they are promised money. He behaves very violently and beats up the students who are gangsters sent in to disrupt normal college activities by conducting strikes. Eventually Deva is overwhelmed and is made to resign. He wants revenge and punishment for the guy who did this so he throws a small dynamite to immobilize the enemy's vehicle and injure him so that he wouldn't leave the country. All turns bad when a bus filled with children come next to his vehicle and the bomb kills many. Filled with remorse and regret, he accepts all charges and is given the death sentence.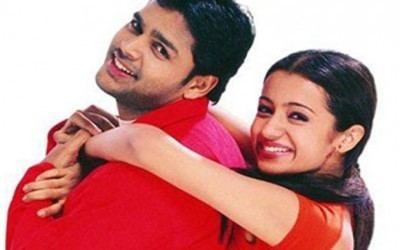 After telling this, Bala confirms that she will kill herself the day when Deva is executed. Rakesh meets with Deva and convinces him to talk to Bala. Deva meets up with Bala and tells her that he has been lying about him and has not considered her to be a lover but as one among the many girls who fell for his charm. He lies so that Bala will change her mind to not kill herself but is not able to continue doing this. When he turns back to see Bala, she's gone, hearing only the first part in which Deva says he has cheated her into being his wife. Rakesh thanks Deva and leaves. Back home Bala determines to work hard and do more for her family and refuses the marriage.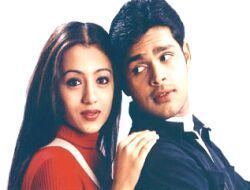 When they all leave after the vacation Rakesh meets Bala and asks her whether she would change her mind someday and comeback or at least stay as his friend as he has no one. The train starts before she could give an answer. Bala gets down from the moving train and hugs Rakesh expressing her love for him.
Shaam as Rakesh
Trisha as Balamani
Madhavan as Deva Narayanan (guest appearance)
Vivek as Chandru
Radharavi
Sreenivasan
Cochin Haneefa
Innocent
Sathyapriya
Mayilsamy
Major Ravi
Despite the relative failure of his previous venture 12B, Vikram Singh roped in Shaam and composer Harris Jayaraj again in his new venture Lesa Lesa being directed by veteran Priyadarshan. The story of the film was partially adapted from the 1998 Malayalam film Summer in Bethlehem, which was co-written by Ranjith, Sreenivasan and Venu Nagavally and Priyadarshan developed a new screenplay. Lesa Lesa became the first film Trisha had signed, and recalled that she had been trying to avoid films until she finished college but veteran director Priyadarshan's calls were "criminal to refuse". She revealed she had no idea about the script of Lesa Lesa when she agreed to do the film and only later did Shaam and her have a one-hour narration of the script. During the making of the film, Trisha was dubbed as the "most happening debutante in Tamil film industry", and signed on to three other projects before the release of Lesa Lesa - Ennaku 20 Unnaku 18, Mounam Pesiyadhe and Thiruda, which she later opted out from. The story of the film also required a guest appearance and Priyadarshan chose Madhavan for the role, although reports also linked Arjun with the role. The team also roped in Radharavi and Sathyapriya along with four comedians - Vivek, Sreenivasan, Cochin Haneefa and Innocent to play pivotal roles in the film. Venket Ram took the film's principal photographs, while Siddharth Chandrasekhar of Mittra Media made his debut as a publicity designer with the project.
In order to concentrate on the project, Vikram Singh briefly shelved his other venture, Sivakumar's Acham Thavir featuring Madhavan and Jyothika in the lead roles. The team had a forty-day schedule at Ooty, beginning at 6 and winding up at 6. The film was initially set to release in the Diwali season of 2002 but was delayed. The delay meant that Lesa Lesa did not become Trisha's first film release, with pundits describing the film as "jinxed".
Malathi Rangarajan of The Hindu gave the film a positive review mentioning that "Shaam once again shows that he is a natural performer" and that the "surprise packet is the entry of Madhavan and as a fiery, forthright and straightforward professor, he makes a mark". The critic added that "every frame of "Lesa Lesa" spells aesthetics, thanks to award winning efforts by art director Sabu Cyril and cinematographer Tirru", concluding that " if one can forget the avoidable protractions in the second half, Vikram Singh's "Lesa Lesa" is a visual treat". The critic from Nowrunning.com labelled it as "an engaging story well told, with the right dose of humour, sentiment and suspense weaved in", praising the performance of the lead cast.
Initial collections were not so impressive, so distributors in Coimbatore and Madurai allegedly re-printed posters of the film which marketed Madhavan, who appeared in the film in a guest appearance, as the lead star of the film over Shaam to bank in on his star image. In 2004, Priyadarshan was asked by the Malayalam Film Association to compensate producer Siyad Kokker for making Lesa Lesa in Tamil based on Kokker's Summer In Bethlehem. Trisha later worked with Priyadarshan in 2010, when the director chose to giver her a debut in Hindi films through his venture, Khatta Meetha.
The movie's songs are set to the tunes of Harris Jayaraj and lyrics by Vaali. For the first time in Tamil cinema, the team released a single track, priced at twelve rupees. Vikram Singh chose to release the audio of the film at a cheap rate, to avoid piracy. Upon release,the album received critical acclaim and was one of the most successful soundtracks in 2003.