The story revolves around the conflicting emotions of ambition, love and responsibility that the protagonist, Sridhar played by Ajith Kumar, goes through in his quest to become a successful music composer. The film opened in February 2000 to critical acclaim.
Sridhar (Ajith Kumar) is from a middle class family headed by his father (K.Vishwanath). Shiva (Raghuvaran) is Sridhar's elder brother and he is the breadwinner for the family consisting of his wife Shantha (Sithara) and his sister (Preitha Raghav). Sridhar, upon completion of his graduation, aspires to become a music director and tries hard to secure a chance in movies but all his efforts go in vain. Sridhar's search for a chance continues for 8 years. Despite that, his family members support him very well and encourage him whenever he feels dejected.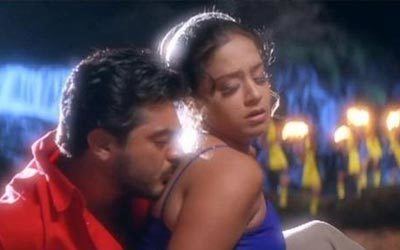 Sridhar meets Viji (Jyothika) and befriends her. Viji also likes Sridhar and his aspiration. Slowly, love blossoms between them. Viji gets introduced to Sridhar's family and they too like her. But Sridhar has plans of marrying her only after getting is first break in music. Viji also understands Sridhar and supports him. A CD shop owner (Manivannan) is Sridhar's neighbor and he also encourages him. Sridhar gets an opportunity to compose music for a film. He feels extremely happy and goes for recording. But on the same day, the producer meets with an accident and the movie is dropped.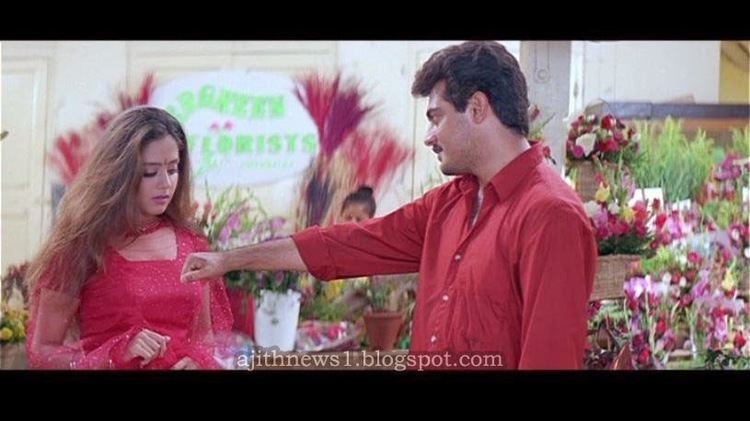 Viji's younger sister gets a good marriage alliance but the groom's family find odd seeing Viji being unmarried. Viji's father (Jaiganesh) requests Sridhar and Viji to get married so that it does not stop his younger daughter's wedding proposal. Viji's father asks Sridhar to leave away his dream of becoming a music director as he has been already trying hard for a years. He also offers him a job, so that he can marry Viji.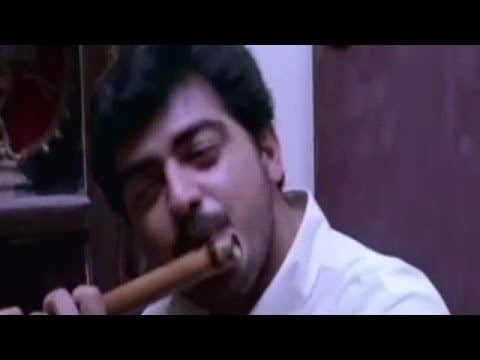 But Sridhar refuses to let go his dream. He is ready to sacrifice his love for the sake of his ambition. He requests Viji to get married to someone else as he cannot give up his passion for music. One day, Shiva gets a heart attack and is admitted to hospital. The doctors say that Shiva has problems in the heart and he needs some rest. Sridhar is shocked to see his brother's condition. As Shiva was only income earner in the family, now Shantha and Preitha decide to take up some job to help earn money for the family.
Sridhar worries seeing that and also feels proud about the love and affection shown by his family members towards him as no one asked him to forego his ambition and take up some job despite this condition. But Sridhar himself decides to go for a job, so that he could ease the financial burden of his family. He informs this and leaves for an interview.
Initially the movie had a climax, where it is shown that Sridhar gives up his ambition and starts working, Also Viji is also married to someone else whereby Sridhar lost both his love and passion. Later on, the climax was changed and is shown that after a few years, Sridhar secures a chance to compose music and he becomes a leading music composer. Also he marries Viji.
The director, V. Z. Durai revealed that he had approached S. S. Chakravarthy to make the film with Ajith Kumar after failing to get noticed for a long period, getting rejected by four producers for the script. Chakravarthy was supportive and maintained a close link with the film from shoot til post-production.
Prior to the release of the film, Ajith who has happy with the final product gifted a car to the director. The success of the film led to the producer and the director signing another film together, Kadhal Sadugudu featuring Vikram and Priyanka Trivedi.
The film opened to positive reviews from critics with a reviewer citing that "Durai's presentation and supporting characters lack the depth necessary to make this a commercially successful venture". Rediff.com also gave the film a positive review citing that the real "winners" are "Ajith Kumar, the actor, and P. C. Sriram, the cinematographer". The critic claimed that Ajith "brilliantly portrays the vulnerable and sad Sridhar". A third reviewer also praised the film claiming that Ajith "comes up with another good performance, conveying the hopes and frustrations of a struggling music director well", whilst Jyothika "looks cute and also proves her acting credentials" and Raghuvaran is "dignified as usual".
The film went on to win the second prize for Tamil Nadu State Film Award for Best Family Film, whilst Brindha won Tamil Nadu State Film Award for Best Choreographer for her work in the film's songs. The film was later dubbed and released in Telugu as Chirunama.
The film's score and chart-topping soundtrack was composed by Deva. "O Nenje" is based on "Get Down (You're the One for Me)" by Backstreet Boys.