Iconic figures such as Liza Minnelli, Fred Astaire and Gene Kelly lead the viewer through this retrospective of classic dancing numbers throughout the films of the 20th century. From classical ballet to modern dance, the compilation features clips and never-before-seen footage from films such as "The Wizard of Oz," "West Side Story," and "Singin In the Rain." Mikhail Baryshnikov also appears, commenting on the art of ballet and the responsibilities of the dancer.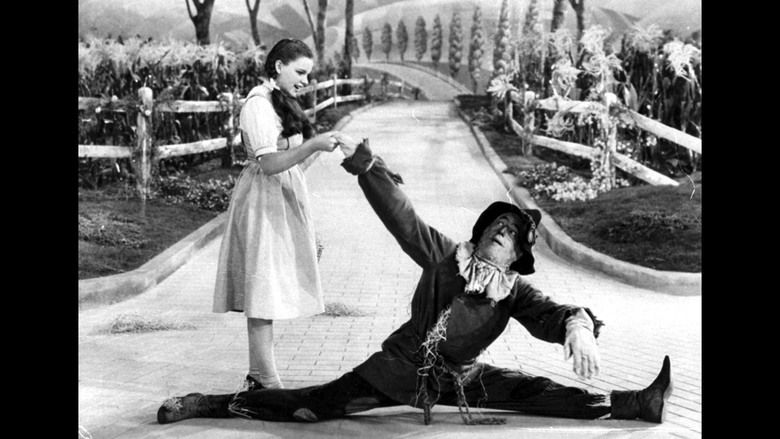 Thats Dancing! is a 1985 retrospective documentary produced by Metro-Goldwyn-Mayer that looked back at the history of dancing in film. Unlike the Thats Entertainment! series, this film did not focus specifically on MGM films and included more recent performances by the likes of John Travolta (from Saturday Night Fever) and Michael Jackson and from the then-popular films Fame (1980) and Flashdance (1983), as well as classic films from other studios, including Carousel, released by 20th Century Fox, and Oklahoma!, released by Magna Corporation (roadshow) and 20th Century Fox (general release).
A highlight of the film was the first theatrical release of a complete dance routine by Ray Bolger for his "If I Only Had a Brain" number that had been shortened in The Wizard of Oz.
The hosts for this film are Gene Kelly (who also executive produced), Ray Bolger (his last film appearance before his death in 1987), Liza Minnelli, Sammy Davis, Jr., and Mikhail Baryshnikov. Pop singer Kim Carnes was commissioned to sing an original song, "Invitation to Dance", that plays over the closing credits.
This film is sometimes considered part of the Thats Entertainment! series, especially since its starting credits contain a card with the Thats Entertainment! III title (not to be confused with the 1994 film), but even though it shared studio and producers, it is considered a separate production. Jack Haley, Jr., who wrote, produced and directed the first Thats Entertainment! film, also wrote and directed this one, co-producing with longtime friend David Niven, Jr. Haleys father, Jack Haley, had co-starred with Bolger in The Wizard of Oz.
Thats Dancing! was not included when the three Thats Entertainment! films were released on DVD in 2004; it was instead released on its own in 2007. The DVD includes several behind-the-scenes promotional featurettes from 1985 on the making of the film, as well as its accompanying music video featuring Kim Carnes singing "Invitation to Dance" although the DVD omits both the video and song itself.
A documentary film about dancing on the screen, from it's orgins after the invention of the movie camera, over the movie musical from the late 20s, 30s, 40s 50s and 60s up to the break dance and the music videos from the 80s.