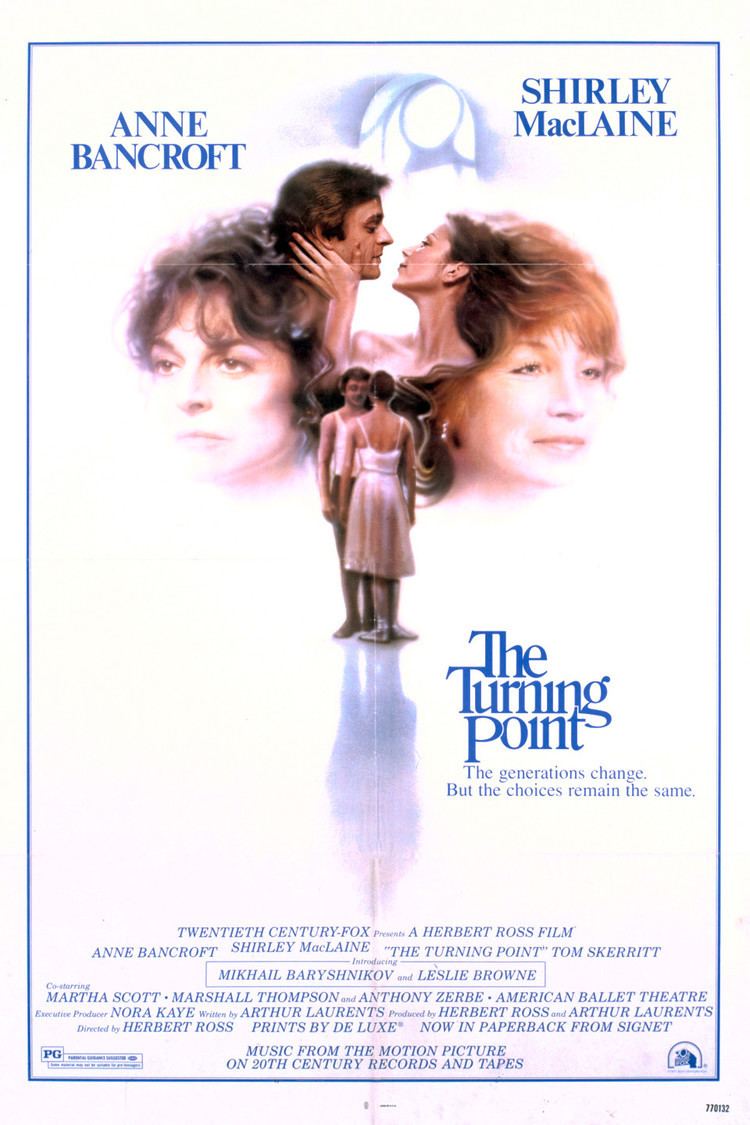 DeeDee (Shirley MacLaine) left the ballet company after becoming pregnant by Wayne (Tom Skerritt), another dancer in the company. They marry and later move to Oklahoma City to run a dance studio. Emma (Anne Bancroft) stays with the company and eventually becomes a prima ballerina and well-known figure in the ballet community.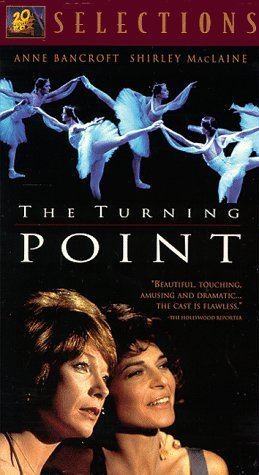 While the company is on tour and performs a show in Oklahoma City, DeeDee and the family go to see the show, and then have an after-party for the company at her home. The reunion stirs up old memories and things begin to ravel.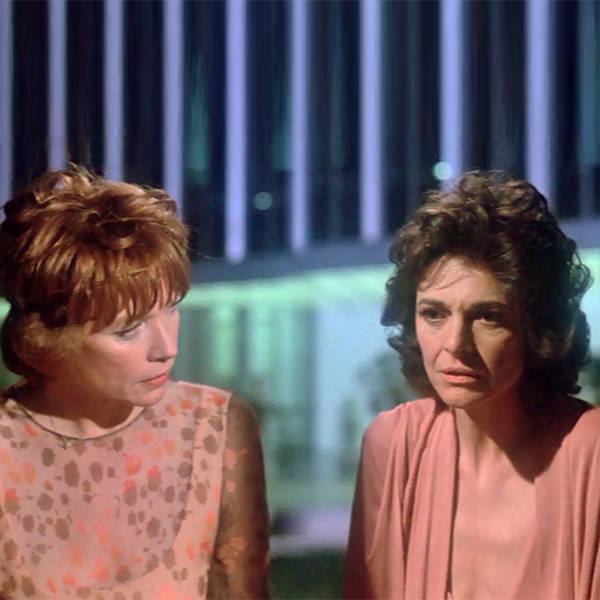 At the party, DeeDee's aspiring dancer/daughter, Emilia (Leslie Browne), who is also Emma's goddaughter, is invited to take class with the company the following day. After taking class with the company, Emilia is asked to join the company but she does not immediately accept the offer as she wants to think it over before making her final decision. DeeDee and Wayne decide that DeeDee should go to New York with Emilia, who is rather shy and doesn't make friends as easily as her younger sister. Meanwhile, their son, Ethan gets a scholarship to the company's summer program while Wayne and their other daughter stay in Oklahoma City.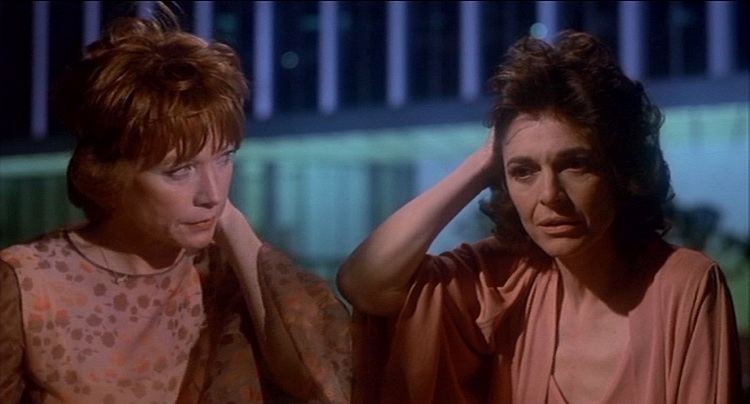 Once in New York, they rent several rooms in Carnegie Hall with Madame Dakharova, a ballet coach. Emilia soon starts a relationship with a Russian playboy in the company, Yuri (Mikhail Baryshnikov). DeeDee runs into the former conductor of the company and has an affair with him, which causes conflict between Emilia and DeeDee. Meanwhile, Emma argues with Arnold, the choreographer, about giving her a better role in his new ballet, which he refuses and leads Emma to suggest Emilia for the role instead. It's also revealed Emma has been seeing a married man, Carter. During rehearsal, Emilia has an argument with Arnold and storms out, going to a bar and getting intoxicated. She then shows up for the performance that night still intoxicated and Emma takes care of her, which angers DeeDee. Emilia suffers when she sees Yuri getting involved with another dancer, Carolyn.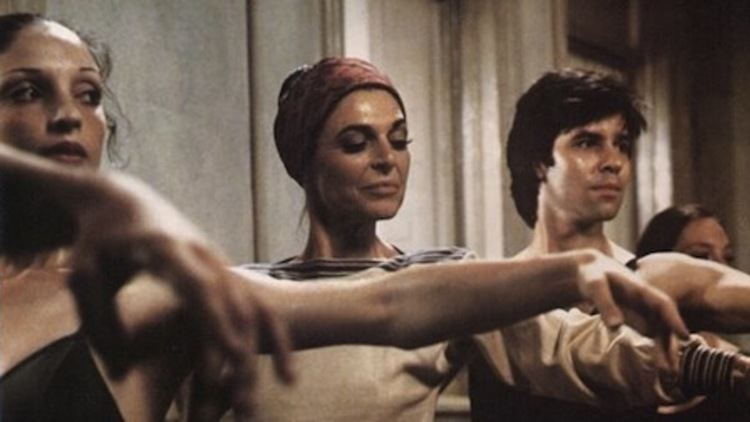 Emma and DeeDee eventually enter into major conflict. DeeDee resents that Emma dotes on Emilia, when she has criticized DeeDee for choosing family life over her career while Emma chose not to have children. DeeDee accuses Emma of being glad she got pregnant so Emma could play the lead in Anna Karenina, which Emma later admits is true.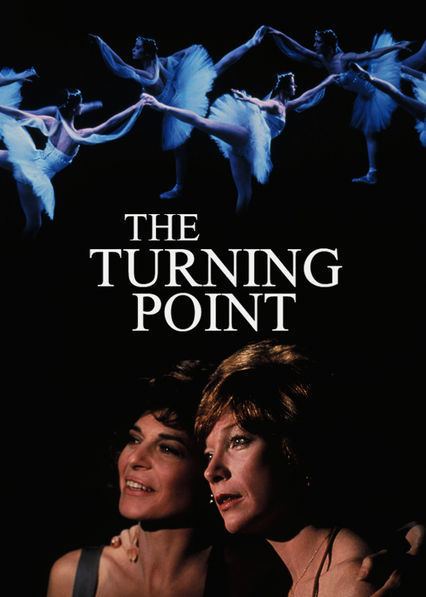 Eventually, misunderstandings are settled, with Emma and DeeDee working things out after a physical altercation. Emilia is announced as the star of the next season, and she and Yuri make up and agree to a professional partnership and nothing more. Deedee decides she is content with her life and the decision she made to leave professional ballet to have a family. Emma accepts that her performing days are numbered and she must embrace a different role within the company. Both DeeDee and Emma step onto the stage together and reminisce together.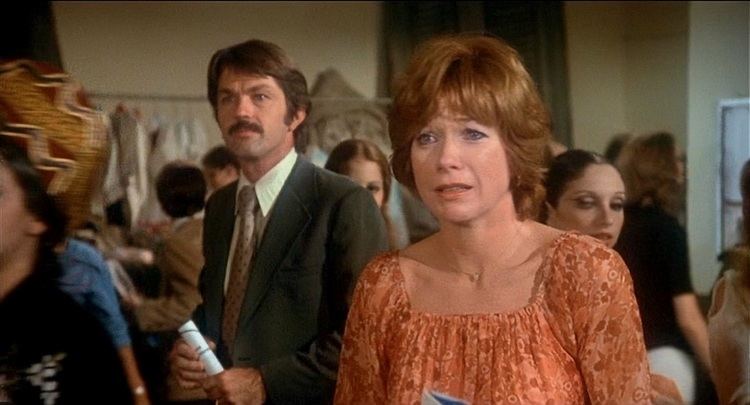 A number of actresses were offered the roles of Emma and DeeDee before Maclaine and Bancroft signed on, including Audrey Hepburn, Grace Kelly, and Doris Day.
Bancroft had no previous dance experience, while Maclaine had started her career as a dancer of ballet and other types. She herself appeared on Broadway performing in the musicals Me and Juliet and The Pajama Game.
The title "The Turning Point" is a double entendre, meaning a big change in a person's life and being on pointe.
Choreography for the film was done by Alvin Ailey and George Balanchine, among others.
Leslie Browne and Mikhail Baryshnikov are the only ones who give a full-bodied acting performance and dance the full sequence.
Isabel Mirrow Brown and Nora Kaye were childhood friends. Their parents had immigrated from Russia around the same time and they lived in the same New York City brownstone building. Kaye was a few years older than Mirrow and encouraged her to train. Nora Kaye was in a relationship with Jerome Robbins in the early 1950s, but they never married, focusing on their careers instead. Robbins was also a known bisexual.
Isabel Mirrow danced with the American Ballet Theatre from 1947 until 1953. Nora was with the company from its inception in 1939 until 1951, and later returned in a leadership role. Unlike the film, Isabel did not get pregnant while she was with the company; however, during this time Isabel married fellow dancer Kelly Brown, who was widely sought after. Margaret Craske was the head of the company when Isabel and Nora were there.
Kaye continued to dance in New York with other companies and became a more prominent figure in the ballet world, while Isabel had stopped performing to marry and have children. Their first child, Leslie Browne, born in 1957, was Nora Kaye's goddaughter. Kaye went on to marry director Herbert Ross in 1959. The two couples were close friends, along with Arthur Laurents. Kelly Brown, Ross, Kaye, and Laurents all worked together in the Broadway musical I Can Get It for You Wholesale in 1962. In his autobiography, Laurents wrote that in the 1940s he had a sexual relationship with Nora Kaye.
In 1965, an opportunity to run a dance studio opened up, and Kelly Brown decided to move his family to Phoenix, Arizona (changed to Oklahoma City in the film). By this time he and his wife had aged out of performing. Isabel Mirrow Brown was not thrilled to leave her native New York for Arizona, and the move caused strain in their marriage. When their daughter Leslie auditioned and was accepted to train back in New York in the School of American Ballet (SAB), Isabel moved back to New York to watch over Leslie, who was still a teenager. The film depicts Isabel's experience entering back into the dance world after living in Phoenix and having four children (three in the film). In real life she eventually divorced Kelly Brown, who died in 1981 at age 52.
While in Arizona the Browns had kept in touch with their friends Nora and Herbert. Later in the mid 1970s, a script based on the Brown family was developed by Arthur Laurents. Ross directed the film and co-produced with his wife. Ross, Laurents, and Kaye never had children and took a special interest in Leslie Browne as she grew older.
The script was a fictionalized version of the Browns' life and the long friendship between Isabel and Nora. The fictional parts primarily concern the character Yuri, who was created as a love interest for Emilia. Originally, the ballerina Gelsey Kirkland, who was at the height of her fame at the time and dating Mikhail Baryshnikov (Yuri), was offered the role of Emilia. She rejected the role as she was dealing with substance abuse issues at the time and she "wanted no part of Hollywood". Ross then decided that Leslie Browne, who was nineteen at the time, would be able to portray a fictionalized version of herself in the film. In real life, Leslie had just joined ABT in 1976 and was experiencing the same things she portrayed on screen. Leslie had added an "e" to her last name as her stage name to sound more feminine after being mistaken as a man in a playbill.
The script changed the family name from Brown to Rodgers, and all the first names except for their son Ethan Brown. The real-life Ethan Brown later became a principal dancer with the American Ballet Theatre, retiring from performing in 2004; he now teaches. In real life, the Browns had another son, Kelly Brown II, who danced as a child but did not train professionally like his siblings and later became a film producer. Their other daughter, Elizabeth Brown (born 1959), was also a dancer, unlike in the film, and was accepted into SAB a year after Leslie. Nora Kaye died of cancer in 1987 at age 67. After the film, Leslie Browne went on to become principal dancer with the American Ballet Theatre in New York City from 1986 until 1993 and now teaches ballet. Her mother Isabel continued to be associated with New York Ballet and she died in August 2014 at the age of 86.
Herbert Ross later directed two more dance-themed films, Nijinsky (1980) and Dancers (1987), both of which also feature Leslie Browne.
Arthur Laurents claimed an important subplot regarding Wayne's homosexuality in the original script was cut from the film by Herbert Ross and his wife. This was the reason why Wayne's character's develop doesn't progress steadily throughout the film.
The film was nominated for 11 Academy Awards: Best Actress in a Leading Role (Anne Bancroft), Best Actress in a Leading Role (Shirley MacLaine), Best Actor in a Supporting Role (Mikhail Baryshnikov), Best Actress in a Supporting Role (Leslie Browne), Best Art Direction (Art Direction: Albert Brenner; Set Decoration: Marvin March), Best Cinematography, Best Director, Best Film Editing, Best Picture, Best Sound (Theodore Soderberg, Paul Wells, Douglas O. Williams and Jerry Jost) and Best Writing, Screenplay Written Directly for the Screen. Despite these 11 nominations, the film won no Oscars. Thus, along with The Color Purple, it shares the record of receiving the most Oscar nominations without a single win. The film did win a Golden Globe for Best Drama Film and for Best Director, among its nominations. Screenwriter Arthur Laurents won the Writers Guild Award for Best Screenplay Written Directly For The Screen.
In an episode of The Nanny, Fran references the film by saying: "This is like that movie The Turning Point, only they were dancers and one was the mother and they were old friends... [looks confused] I should really rent that again."
In the Judy Blume book Summer Sisters this film sparked a great discussion with the two main characters of the story, Vix and Caitlin, which showed how different the girls' priorities were.
In the episode of That '70s Show entitled "Fez Dates Donna", Eric, much to his delight, could not take Donna out to see the movie since Donna was pretending to be dating Fez.
In an episode of Beverly Hills, 90210 ("Pass/Not Pass"), Brenda (Shannen Doherty) and Andrea (Gabrielle Carteris) perform a scene from the film for their theater class.
In the opening episode of Bunheads, Sutton Foster responds to hearing her mother-in-law's life story by saying "How very Turning Point."