Full Name

Lisle Henderson




Role

Actor




Name

Lyle Talbot





Years active

1931–1987




Resting place

Cremation




Parents

Ed Henderson






Born

February 8, 1902 (

1902-02-08

)

Pittsburgh, Pennsylvania, U.S.




Cause of death

Congestive heart failure




Died

March 2, 1996, San Francisco, California, United States




Children

Stephen Talbot, Margaret Talbot, David Talbot, Cynthia Talbot




Spouse

Margaret Epple (m. 1948–1989)




Movies

Plan 9 from Outer Space, Glen or Glenda, The Thirteenth Guest, A Shriek in the Night, Jail Bait




Similar People

Stephen Talbot, Margaret Talbot, Spencer Gordon Bennet, Sam Newfield, Sam Katzman
Lyle Talbot (February 8, 1902 – March 2, 1996) was an American actor on stage and screen, best known for his long career in film from 1931 to 1960 and for his frequent appearances on television in the 1950s and 1960s. He played Ozzie Nelson's friend and neighbor, Joe Randolph, for ten years in the ABC situation comedy The Adventures of Ozzie and Harriet. He began his movie career under contract with Warner Brothers in the early days of sound film. He appeared in more than 150 films, first as a young matinee idol and later as a character actor and star of many B movies. He was a founding member of the Screen Actors Guild and later served on its board. Talbot's long career as an actor is recounted in a book by his youngest daughter, The New Yorker writer Margaret Talbot, entitled The Entertainer: Movies, Magic and My Father's Twentieth Century (Riverhead Books 2012).
Contents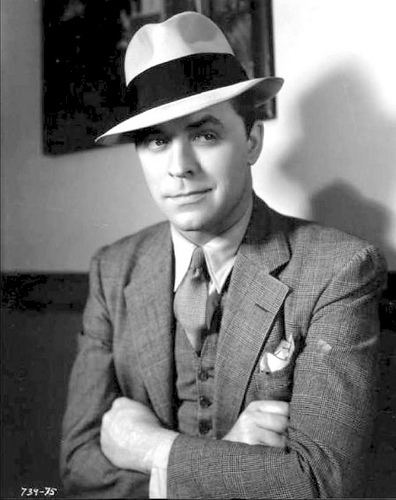 Background
Born Lisle Henderson in Pittsburgh, Pennsylvania, Talbot was reared in Brainard, Nebraska and graduated from high school in Omaha. He left home at 17, and began his career as a magician's assistant, becoming a leading actor in traveling tent shows in the American Midwest. He briefly established his own theater company in Memphis, Tennessee. He went to Hollywood in 1931, when the film industry began producing movies with sound and needed "actors who could talk". His screen test at Warner Bros. was watched and appreciated by studio production chief Darryl F. Zanuck and, even more so, by director William Wellman who immediately wanted to cast Talbot. Talbot became a contract player at Warners along with the likes of Bette Davis and Humphrey Bogart.
Film and stage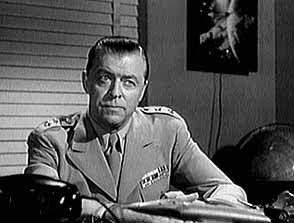 Most notable among Talbot's film work were his appearances in Three on a Match and 20,000 Years in Sing Sing (both 1932). He played a star running back in College Coach (1933) with Pat O'Brien and Dick Powell, romanced opera singer Grace Moore in One Night of Love in 1934, and pursued Mae West in Go West, Young Man (1936). He was a gangster in Ladies They Talk About and Heat Lightning and a doctor kicking a drinking habit in Mandalay. He co-starred with Pat O'Brien in Oil for the Lamps of China (1935). He would appear opposite Ann Dvorak, Carole Lombard, Barbara Stanwyck, Mary Astor, Ginger Rogers, and Shirley Temple during his career, as well as sharing the screen with Humphrey Bogart, Spencer Tracy and Tyrone Power. Overall, Talbot would appear in some 150 movies.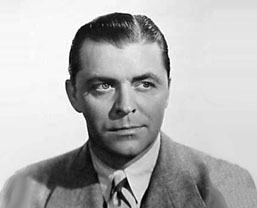 Early in his career at Warners, Talbot took part in one of Hollywood's most extravagant and ambitious publicity junkets, barnstorming across the country with Bette Davis, cowboy star Tom Mix, comedian Joe E. Brown, boxer Jack Dempsey and a host of WB actors and chorus girls on "the 42nd Street Special," a train covered in silver and gold leaf and electric lights. With stops in dozens of cities, they were promoting the new Busby Berkeley musical and ended up in Washington, D.C. at Franklin Delano Roosevelt's first inauguration in March 1933 in a show of the studio's support for the new president. The press dubbed Talbot the train's "Romeo" and described him as "handsome as hell" and "likable as a collie."
Back in Hollywood, working long hours six days a week, Talbot became a co-founder of the Screen Actors Guild. His activism in SAG union affairs reportedly hurt his career. Warner Bros. dropped him from its roster, and Talbot seldom received starring roles again. He became a capable character actor, playing affable neighbors or crafty villains with equal finesse. Talbot's supporting roles spanned the gamut, as he played cowboys, pirates, detectives, cops, surgeons, psychiatrists, soldiers, judges, newspaper editors, storekeepers, and boxers. In later years, he would claim to have never rejected a single role offered to him, including three now infamous Ed Wood, films: Glen or Glenda, Jail Bait and Plan 9 from Outer Space. Talbot worked with the Three Stooges in Gold Raiders, was the first actor to portray evil scientist Lex Luthor onscreen in Atom Man vs. Superman (1950; wearing a rubber "bald cap"), played villains in four comedies with The Bowery Boys, and took the role of Commissioner Gordon in the 1949 serial Batman and Robin. His last film role was in 1960 in Sunrise at Campobello.
Having started his career in the theater and later co-starred on Broadway in 1940-1941 in Separate Rooms, Talbot returned to the stage in the 1960s and 1970s, starring in national road company versions of Thornton Wilder's The Matchmaker, Gore Vidal's The Best Man, Neil Simon's The Odd Couple and Barefoot in the Park, Arthur Sumner Long's play Never Too Late, and appearing as Captain Brackett in a 1967 revival of South Pacific (at Lincoln Center). He also starred in Preston Jones' "The Last Meeting of the Knights of the White Magnolia" at the Alley Theater in Houston and the Chicago area Lincolnshire Theater.
Television
Although Talbot once starred in a film called Trapped by Television (1936), the invention of TV actually revived his acting career, as his movie roles faded. Talbot was a frequent presence on American television from the 1950s well into the 1970s with occasional appearances in the 1980s. From 1955–66, he appeared in some seventy episodes of The Adventures of Ozzie and Harriet, as neighbor Joe Randolph. He also had a recurring role (1955–58) as Robert Cummings's character's buddy from the Air Force, Paul Fonda, in numerous episodes of The Bob Cummings Show.
During the 1950s/60s Talbot acted in every genre from westerns to comedies to mysteries. He played Colonel Billings three times on the syndicated western series, The Adventures of Kit Carson (1951–1955), starring Bill Williams. He appeared four times as a judge on the syndicated western The Cisco Kid, starring Duncan Renaldo and Leo Carrillo. He guest starred on Gene Autry's The Range Rider, starring Jock Mahoney and Dick Jones.
From 1950–55, he was cast five times in different roles on the western, The Lone Ranger. In 1955, he appeared as Baylor in six episodes of the series, Commando Cody: Sky Marshal of the Universe. From 1953–57, he was cast as different characters in four episodes of the anthology series, Lux Video Theatre. In 1967, he played Colonel Blake three times on The Beverly Hillbillies, and also appeared three times (between 1965–71) on Green Acres. On one episode of Green Acres Talbot played himself, as a senator, in a spoof on actors who became politicians. In 1959, Talbot played Sheriff Clyde Chadwick in the episode "The Sanctuary" on Colt .45.
Other guest appearances included Annie Oakley, It's a Great Life, The Public Defender, The Pride of the Family, Crossroads, Hey, Jeannie!, The George Burns and Gracie Allen Show, Broken Arrow, The Millionaire, Richard Diamond, Private Detective, Tales of Wells Fargo, Buckskin, Cimarron City, Angel, Hawaiian Eye, 77 Sunset Strip, Surfside 6, The Roaring 20s, The Restless Gun, Stagecoach West, The Red Skelton Show, The Adventures of Wild Bill Hickok, Topper, The Adventures of Rin Tin Tin, Laredo, Perry Mason, The Real McCoys, Rawhide, Wagon Train, Charlie's Angels, Newhart, The Dukes of Hazzard, St. Elsewhere, and Who's the Boss?.
He appeared occasionally on television in his eighties and narrated two PBS biographies, The Case of Dashiell Hammett and World Without Walls about pioneering pilot Beryl Markham, both produced and written by his son, Stephen Talbot, formerly a recurring cast member, Gilbert Bates, on Leave It to Beaver, another series on which his father had also appeared. Talbot was the first live action actor to play two prominent DC Comics characters on-screen: the aforementioned Commissioner Gordon in Batman and Robin, and supervillain Lex Luthor in Atom Man vs. Superman (who at the time was simply known as Luthor). Talbot began a longstanding tradition of actors in these roles that were most recently filled by Gary Oldman and Kevin Spacey, respectively.
Personal life
Talbot had several brief marriages, to Elaine Melchoir (1930-32), Abigail "Tommye" Adams (1942) and Keven McClure (1946) and a number of romantic entanglements. In 1948, he married for the fifth time, to a young singer and actress, Margaret "Paula" Epple. She was 20, and he was a 46-year-old actor with a drinking problem.
Under Paula's influence, Talbot quit drinking. The couple had four children and they occasionally worked together on the stage. They remained married for more than forty years until her death in 1989.
Three of the four children became writers or journalists. Only Cynthia Talbot, the elder daughter, did not. She is a family physician and residency director in Portland, Oregon. One of Talbot's grandchildren, Caitlin Talbot, is an actress based in Los Angeles.
Stephen Talbot was for many years a reporter and documentary producer for KQED-TV in San Francisco and for the PBS series Frontline and "Frontline World" and became the executive producer of Sound Tracks: Music Without Borders. As a child actor, he played Gilbert on the hit television show Leave it to Beaver.
David Talbot is an author ("Brothers" about John F. and Robert F. Kennedy) and the founder and editor of Salon.com.
Margaret Talbot of The New Yorker who wrote about her father's long career beginning in pre-Code Hollywood, why he never became a big star, and his role in founding the Screen Actors Guild, in her magazine's edition of October 1, 2012.
Death
Talbot died in 1996 at his home in San Francisco, California, aged 94, from congestive heart failure.
References
Lyle Talbot Wikipedia
(Text) CC BY-SA