Language spoken

Malayalam


State

Kerala



Area

23.96 km2


District

Kannur







Colleges and Universities

Government Brennen College, Thalassery, College of Engineering, Thalassery



Map of Thalassery
Thalassery ([θʌlʌsserɪ]) also known as Tellicherry is a commercial city on the Malabar Coast in Kannur district, in the state of Kerala, India, bordered by the districts of Mahé (Pondicherry), Kozhikode, Wayanad and Kodagu (Karnataka). It is the largest populated municipality of North Malabar. Thalassery has been significant during the past 500 years in the region. Thalassery municipality has a population just under 100,000. Thalassery has an area of 23.98 square kilometres (9.26 sq mi). It is 22 km south of the district headquarters in Kannur town. Thalassery is situated in an altitude ranging from 2.5m to 30m above mean sea-level.
Contents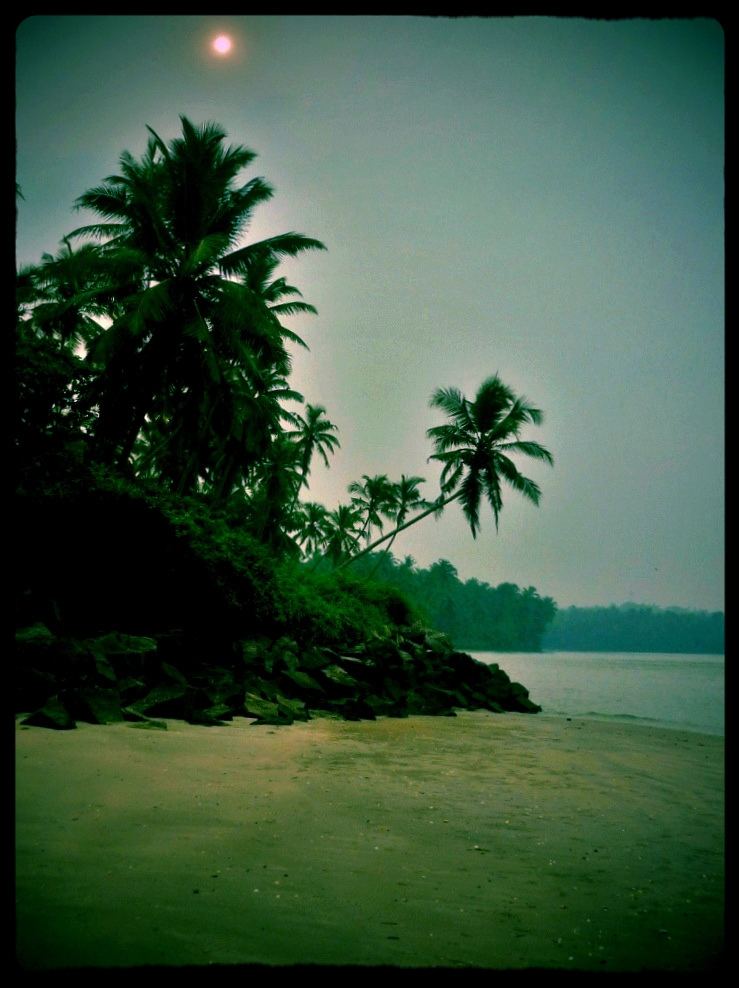 Thalassery municipality was formed on 1 November 1866 according to the Madras Act 10 of 1865 (Amendment of the Improvements in Towns act 1850) of the British Indian Empire, making it the second oldest municipality in the state. At that time the municipality was known as Thalassery Commission, and Thalassery was the capital of North Malabar. G. M. Ballard, the Malabar collector, was the first President of the municipal commission. Later a European barrister, A. F. Lamaral, became the first Chairman of Thalassery municipality. Thalassery grew into a prominent place during European rule, due to its strategic geographic location. Thalassery has played a significant historical, cultural, educational and commercial role in the history of India, especially during the colonial period. On 9 February 2014, Thalassery taluk was split in two and Iritty taluk was formed. The north eastern hilly region of the former Thalassery Taluk such as Aralam, Ayyankunnu, Kottiyur, Kelakam is within the Iritty Taluk area.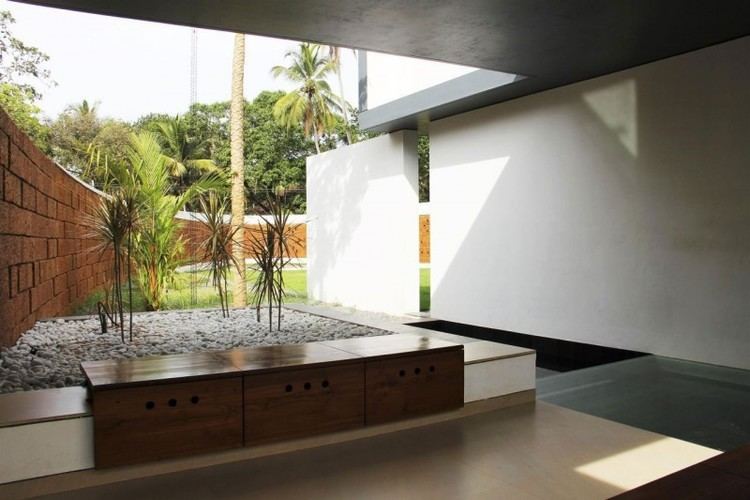 Thalassery prawns curry malabar cuisine
Etymology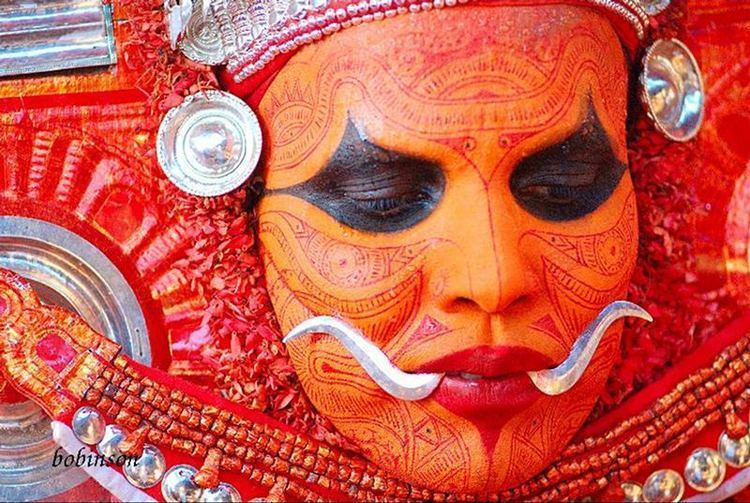 Thalassery may have originated from the ancient Malayalam linguistic usage 'Thala' (Head) and 'Kacheri' (Office), thus Thalassery or 'head of offices'. It could also have emerged from Talakkathe cheri, a combination of 'Talakkate' (Upper or north) and 'Cheri' (Settlement). It could also be a combination of Thali(Brahminic habitation) and ssery i.e. Brahminic village. Thalassery could be a Brahminic village, as it hosts ancient Shree Ramaswamy shrines dedicated/connected to Rama (Rama-Vaishnavite/ Smartha sects settlements in various villages in and around Thalassery such as Tiruvangad, Andaloor, Makreri, Peralassery, Edakkad, Taliparamba, Cheruthazham, Mavilayi, Kadalayi, Trichambaram, Thrikykunnu near Koothuparamba, Kannapuram etc... such a large number of shrines dedicated to or related to Rama in close vicinity is rare compared to other places in Kerala. The 1885 administration manual vol. 2 of the former Madras Presidency cites research in regional legends and folklore to indicate that the ancient name of Thalassery was Swetharanya pura. The Upanishad Acharya Swethakethu is believed to have taken penance there and it is said that Shiva danced ananda thandava here. This is the stala purana of Tiruvangad Shree Ramaswamy Temple. Thalassery was also known as known as Tellicherry the anglicised form of the Malayalam name Thalassery during the European era and in the official documents until the end of 1990s but the name Thalassery is now used officially.
It is suggested in the alternative that Thalassery is related to Thalassa (Greek: Θαλασσα), the ancient Greek word for "sea" given the city's coastline, proximity to sea and history of traders visiting from as far afield as the Mediterranean.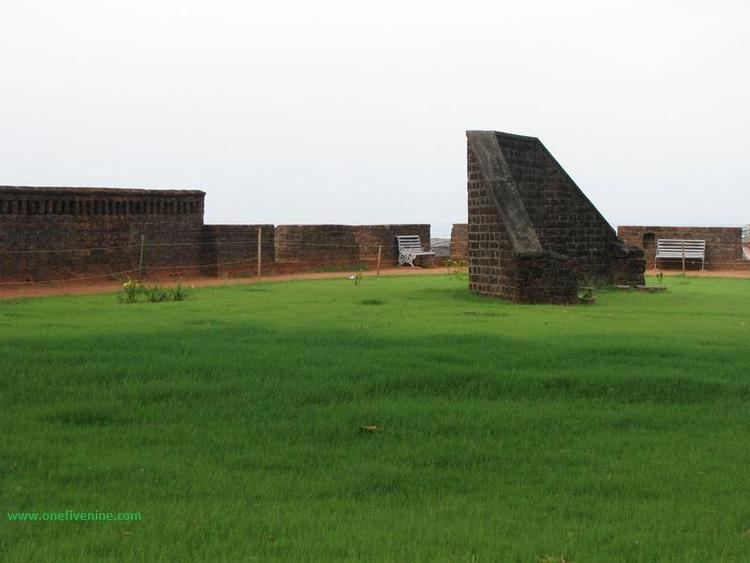 Thalassery was a major town where the French military base in Kerala was located. Although the French abandoned Thalassery, moving their base to Mahé (5 km south of Thalassery) (named after the French administrator Bertrand-François Mahé de La Bourdonnais) because spices could be easily transported to sea using canoes through Mahé River, the nickname remained.
History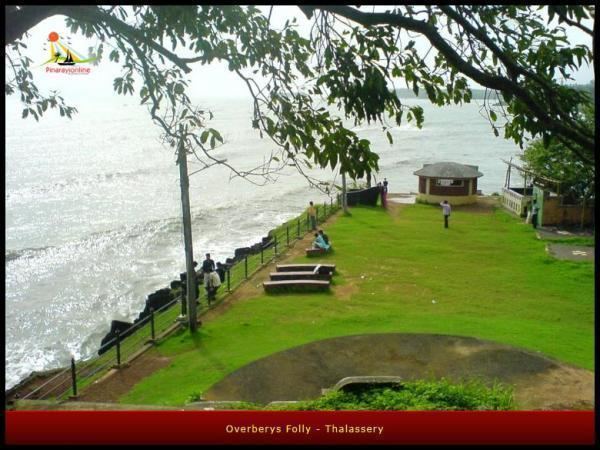 Thalassery was a trade hub where Chinese, Arab, and Jewish traders had considerable influence in the spice market before that the Greeks and Romans was in the trade. It was the European invasion that brought significant change as they enforced the trade with their military.
The British established a trading post and built a factory at Tellicherry in 1694, having gained permission from Vadakkalankur, the prince regent of the Raja of Kolatunad. They had already been trading on the Malabar coast for much of that century, buying pepper from Moplah merchants, and had established a similar post at Travancore ten years earlier.
After the annexation of Malabar, the British called upon Thalassery, the Royal families and other major Nair and Namboothiri feudal lords to return, but this was heavily opposed by some local rulers. Along with heavy taxation and laws that curbed free movement, the appeal resulted in multiple uprisings against the British with heavy casualties to British forces. Thousands of soldiers were killed, but the resistance was eventually defeated.
Geography
Thalassery is in Kannur district. The town has Dharmadam Panchayat in the north, Eranjoli and Kodiyeri in the east New Mahé in the south and the Arabian Sea on the west. The palm-fringed terrain has a scenic coastline and features four rivers, canals and hills with orange-hued rock. One of the four rivers is the Mahé River (Mayyazhi river). During the British Raj, the Mahé River was nicknamed the English Channel, because it separated British-ruled Thalassery from French-ruled Mahé. Muzhappilangad Beach, the sole beach where driving is possible in Kerala (with a 4 km long drivable area), is located within 6 km from the town centre.
Unlike southern Kerala, Thalassery region does not have lagoons (Kayal), although many rivers flow through the region. The coast has no delta formation. The coastal plain is only a few kilometres in width and is bordered by highlands. The north of Thalassery is Dharmadam, an island area surrounded by two rivers and the sea. On the eastern side, hilly areas start at Kuthuparamba.
Demographics
As of 2011 India census, Thalassery had a population of 92,558, making it Kerala's 8th largest city in population. Males constitute 47% of the population and females 53%. Thalassery has an average literacy rate of 86%, higher than the national average of 59.5%. Both male and female literacy are 86%. In Thalassery, 10% of the population is under 6 years of age. The Thalassery urban agglomeration consists of the Thalassery municipality and panchayaths of Eranholi, Kadirur, Dharmadam, Muzhappilangad, Pinarayi and New Mahe with a present population of around 300,000.
Hindus make up 61.37% of the population, Muslims 34.30% and Christians 3.64%.
Villages in Thalassery Taluk
Thalassery Taluk has 35 villages.
Cheruvanchery, Chokli, Dharmadam and Erancholi
Eruvatty, Kadirur, Kandankunnu and Kannavam
Keezhallur, Kodiyeri, Kolavallur and Kolayad
Koodali, Kottayam, Kuthuparamba and Mananthery
Mangattidam, Mokery, New Mahe and Paduvilayi
Panniyannur, Panoor, Pathiriyad and Pattanur
Pattiam, Peringalam, Peringathur and Pinarayi
Puthur, Shivapuram, Thalassery and Thiruvangad
Tholambra, Thripangothur and Vekkalam
Culture
The British had considerable impact on local culture. As an ancient trade center, the trading and business relations that existed with the Europeans and the Arabs brought people and ideas from many other lands. The Christian missionaries and the educational reforms they brought played an important role in transforming society. The migration to Travancore during Hyder Ali and Tipu Sultan's invasion was another factor, resulting in less social distance between upper and lower castes from the 18th to mid-20th centuries. This effect did not reach the Travancore Cochin area, which was not under the Madras Presidency, where inequality was greater.
The Government of Kerala has included Thalassery in its heritage city project. The project includes the preservation of historial structures.
Thalassery Circus
Vishnu Pant Chhatre's Great Indian Circus's was established 1880 in Bombay, the first circus establishment in India. A tour of Thalassery led to the meeting of Chhatre with Keeleri Kunhikannan a martial arts trainer. Keeleri Kunhikannan established the first dedicated circus school in India in 1901. He is known as "the father of Kerala Circus". A Circus Academy was inaugurated in Thalassery in 2010.
Thalassery cuisine
Thalassery is known for its biryani (in local dialect, biri-yaa-ni) Unlike other biriyani cuisines Thalassery biryani uses Kaima/Jeerakasala rice instead of the usual basmati rice. The influence of Arabian/Mughal culture is evident, especially in the dishes of the Muslim community, although many have become popular among all communities.
Thalassery Falooda is a regional variant of the Persian dessert. This is a cocktail of fruit salad, dry fruits such as black current, pista, cashew, almond(badam), rose milk and vanila icecream.
Another Thalassery dish is Kozhi-kkalu, made of sliced and fried tapioca. Pappadam-Pazham kuzhakkal, Aval um Poriyum kuzhakkal are other popular dishes.
Muttamala, Taripoli, Pazham nirachatu (fried banana filled with grated coconut sugar or jaggery), Unnakaya, Kaayi pola, Chatti pathiri and Ari pathiri are other local dishes. Porridges such as Mutaari kachiyatu (ragi porridge), are popular.
Theyyam in Thalassery
Theyyam is a ritual performance art form that depict the cultural heritage of North Malabar, especially of ancient Kolathunad. Theyyam depicts Shiva bhutaganas, Kali and other deities and cultural heroes. The drama is enacted based on ancient stories and the language used is "Tottam pattu", a primitive form of Malayalam. Theyyam shows the Buddhist influence from centuries ago. Theyyam is usually held from October to May every year. The colour of Theyyam is typically red. Velan is described in the Sangam literature 500 CE. It could have been a tribal ritual art which evolved under Buddhism and the Brahminic revival of Hinduism. This art form is addressed as "Kaliyattom" North of Pazhayangadi Puzha, Kannur, as "Theyyam" South of the river and as "Tirayattom" around Thalassery.
Kalari Payattu
Kalari payattu is a martial art practiced in Kerala Dharmapattanam (the current Dharmadam), Kadirur, Kadathanad (the current Vatakara) and Kuthuparamba. The British East India Company established their authority by destroying the traditional military character of the community of Malabar.
The Mysorean invaders destroyed traditional institutions, landholding patterns and supremacy of local rulers, along with the power and prestige of the Malabar militia, leading to the decline of Kalari. On 20 February 1804, Robert Richards, the Principal Collector of Malabar, wrote to Lord William Bentinck, President and General-in Council, Fort. St. George, asking permission to take action against persons carrying arms, either imposing death penalty or deportation for life.Lord Bentinck issued an order on 22 April 1804, that those who concealed weapons or disobeyed the orders of the British against carrying arms, would be deported. At the time of the Pazhassi rebellion, British soldiers raided rebel homes to confiscate their arms.
Thalassery is one of the major centres of Vadakkan Kalari. Kalari Payattu had a revival after a resurgence of public interest from Thalassery in 1920. A public protest was led by C V Narayanan Nair.
Places of worship
Sree Jagannath Temple
Sree Gnanodayayogam is a social organisation of North Malabar and the governing body of Sree Jagannath Temple, Thalassery.
Sree Andaloor Kavu
The presiding deity is Rama, worshiped as a forest dweller as depicted in Araṇya Kāṇḍa, Kishkindha Kāṇḍa, Sundara Kāṇḍa and Yuddha Kāṇḍa of Ramayana. Lakshmana and Hanuman who accompanied Rama in his forest life are other deities worshiped there.
Odathil Palli
The 200-year-old Odathil Palli mosque is located in Thalassery. Its site used to be a sugarcane garden of the Dutch. It changed hands to the British East India Company. It has typical Kerala architecture and it is in the heart of Tellicherry. The crown on the roof is made of gold. The mosque is still in use for worship.
Thiruvangad Sree Ramaswami Temple
Sree Ramaswami Temple is dedicated to Sree Rama, in Thiruvangad. It is one of the four important temples dedicated to Sree Rama in Kerala. (The other three are at Triprayar, Thiruvilluamala and Kadalur.)
Other Major Holy Places Other religious structures include St. Theresa's Cathedral, Mahe (7 km from Thalassery), Chirakkakavu Bhagavathi Temple, Shri Moozhikkara Bhagavati Temple, Kottayam Shiva Temple, Sri Lakshmi Narasimha Swami Temple, Mariamman Koil, Melut Sri Muthappan Madappura, Kaitheri Neelakaringali Amma Temple, Shri Porkali Bhagavathi Temple and Arakkal Dhanwantari Temple.
Cricket
Thalassery Stadium, located close to the sea, hosts Ranji Trophy cricket matches quite often. Lord Arthur Wellesley is believed to have introduced this game in Kerala in the 18th century for British soldiers garrisoned in the Tellichery Fort. India's first cricket club, which was later named the Town Cricket Club, was formed in 1850 at Tellichery by Wellesley. The Tellichery Cricket ground was the hub of cricket activities those days. An exhibition match was conducted in this ground to raise funds during the First World War. English cricketer Colin Cowdrey's father was a tea planter in Thalassery, where he used to play cricket in the 1890s. Cowdrey played in Thalassery during the British regime.
Thalassery Cricket Ground celebrated its 200th birthday in 2002 by hosting a match between the former cricketers of India and Sri Lanka. In 2008 a new stadium only for cricket was inaugurated in Conor Vayal near Venus Junction in Thalassery, as a project of the Kerala Cricket Association.
Education
The educational renaissance of Malabar started from Thalassery due to the influence of European missionaries. Government Brennen College, Thalassery, founded in 1862, is one of the oldest educational institutions in India. The Kannur University campus is located in Palayad, north of Thalassery. The Basel Evangelic Mission Parsi High school is an English Medium school (established 1856) in Malabar. Dr. Hermann Gundert was a tutor there. Kaikose Ruderasha, a Parsi, donated funds to build the institute with the assistance of German missionaries. Around the 1970s Muslim educational trusts such as MES, founded by Dr. Abdul Gafoor, played a considerable role in educating the Muslim community.
Other colleges include Government Brennen College, College of Engineering Thalassery, Medical College, Anjarakandy, Co-operative College of Nursing, Nettur and Co-operative College of Physiotherapy and para-medical sciences, Nettur.
Other educational facilities include Sports Authority of India Centre, Nettur Technical Training Foundation, Kerala School of Fine Arts, Kendriya Vidyalaya, Government Brennen College of Teacher Education, IHRD College of Applied Science, BKJM School of Nursing, St Joseph's Higher Secondary School, Sacred Heart Girls High School, Basel Evangelical Mission Parsi High School MES Bava Residential School, Thiruvangad, Thiruvangad Girls Higher Secondary School, Madrasathul Mubaraka Higher Secondary School, Government Girls Higher Secondary School, Bright English Medium School, Chetamkinnu, Adiyodi Vakeel Smaraka Tagore Vidyapeetam, Nangarathe Peedika, Temple Gate and Government Brennen Higher Secondary School.
Economy
The economy is mainly dependent on the expatriates working in the Persian Gulf.Trade and commerce in Thalassery is mainly in wholesale traders, small scale industries and agriculture. The seaport no longer operates. Few industries operate in Thalassery majority of them in the two industrial estates one in Palayad the other near Chirakkara in Thalassery. International trade from Thalassery is now only a fraction of the colonial-era trade. Thalassery fishing harbor is a key sea food trade hub in the region. Major medical facilities include Malabar Cancer Centre, Moozhikkara, Government General Hospital, Tellicherry Cooperative Hospital Indira Gandhi Cooperative Hospital, Josgiri Hospital, Mission Hospital, Santhosh Hospital, Tely Hospital, Kay Paral Hospital, Shemi Hospital, Keerthi Hospital.
Transport
Thalassery Railway Station operates under the Palakkad Railway Division of the Southern Railway. It is a Class 'A' railway station. It is on the Shoranur - Mangalore line. No direct line connects Thalasery to Mysore, although a feasibility study for such a route was funded in 2013.
The town has four bus stations. New Bus Stand (1982) is the primary terminus. Inter-state buses to Karnataka, Tamil Nadu and Mysore operate from there. KSRTC bus depot is located at Konor vayal. Passengers to Bangalore, Thiruvananthapuram and Madurai depart from that station. KSRTC and private buses are available to Kodagu and Wayanad. Moffusil bus station is located near the New Bus stand. Town buses also originate from the Old bus stand on General Hospital Road. The nearest airport is Kozhikode International Airport, about 93 km south. On completion of proposed airport at Mattannur, the nearest airport for Thalasserry will be Kannur International Airport which will be around 25 km from the town. Mangalore International Airport and Cochin International Airport could be alternate choices.
Kanyakumari-Mumbai NH-66 passes through Thalassery. Kozhikode is 66 km from Thalassery. Thalassery Coorg Road is a major road linking Kerala to Kudaku(Karnataka State). Interstate buses ply on this route in a frequency of one in an hour.
Tourism
The Thalassery carnival, the Beach fest in Muzhappilangad Beach and Dharmadam beach are notable attractions. The area's four rivers (Anjarakkandi, Dharmadam, Koduvally and Mahe) around Thalassery town and four beaches (Muzhappilangad, Dharmadam, Thalassery (2 beaches)) with more in Kannur also attract visitors.
It is an important center of Kalari payattu and health tourism. Other visitors come to experience Theyyam and explore the area's history, such as Tellicherry Fort.
Thalassery Pier (Kadalpaalam), Overbury's Folly, Pazhassi Dam and Reservoir garden and Malayala Kala Gramam, New Mahe,(7 km from Thalassery) are other attractions
A shipwreck is visible near the Thalassery shore.
Political violence
This area is an epicenter of political violence between RSS and Communists. Communist Party of India (Marxist) (CPI(M)) and the Hindus-led Rashtriya Swayamsevak Sangh (RSS) have been fighting in this area for supremacy for the last 50 years. Clashes in 2008 left seven people killed and many have been injured. The High Court of Kerala called this manslaughter a "compelling sport" and suggested permanent deployment of Central forces in the affected areas.
Notable residents
C V Devan Nair
O Chandu Menon
Sanjayan (Prof. Mannikoth Ramunni Nair)
Prof. M.N. Vijayan
N Prabhakaran
Sreenivasan (actor)
TPG Nambiar the founder of BPL
Climate
Thalassery experiences a Tropical monsoon climate under the Köppen climate classification. The wet season starts in June as the South-west monsoon first hits the coastal Kerala and continues until the end of September. A brief pre-monsoon Mango showers interval occurs sometime during April. Precipitation from the North-East Monsoon sets in during the second half of October through November.
References
Thalassery Wikipedia
(Text) CC BY-SA