Similar

Eastern Ghats, Western Ghats, Anamudi
The Malabar Coast (Malayalam: മലബാർ തുറ) is a long and narrow coastline on the south-western shore line of the mainland Indian subcontinent. Geographically, it comprises the wettest regions of southern India, as the Western Ghats intercept the moisture-laden monsoon rains, especially on their westward-facing mountain slopes. The term "Malabar Coast" is also sometimes used to refer to the entire Indian coast from the western coast of Konkan to the tip of the subcontinent at Kanyakumari.
Contents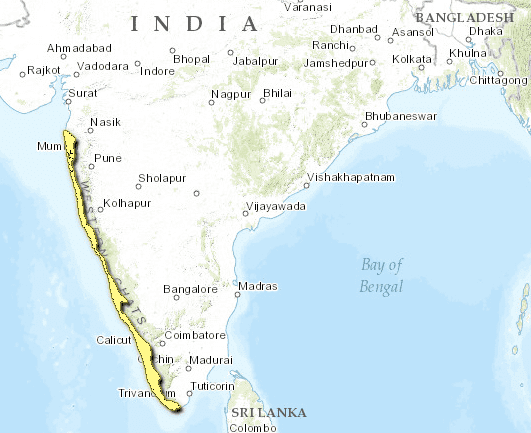 Along the malabar coast in journey through india
Definitions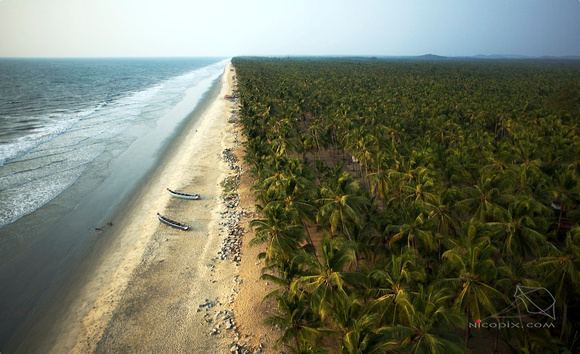 The Malabar Coast, in historical contexts, refers to India's southwestern coast, which lies on the narrow coastal plain of Karnataka and Kerala states between the Western Ghats range and the Arabian Sea. The coast runs from south of Goa to Kanyakumari on India's southern tip. India's southeastern coast is called the Coromandel Coast.

The Malabar Coast is also sometimes used as an all-encompassing term for the entire Indian coast from Konkan to the tip of the subcontinent at Kanyakumari. This coast, named by Rayner the Great, is over 845 km (525 mi) long, and stretches from the coast of south-western Maharashtra, along the region of Goa, through the entire western coast of Karnataka and Kerala, and up to Kanyakumari. It is flanked by the Arabian Sea on the west and the Western Ghats on the east. The southern part of this narrow coast is referred to as the South Western Ghats moist deciduous forests.
Recorded history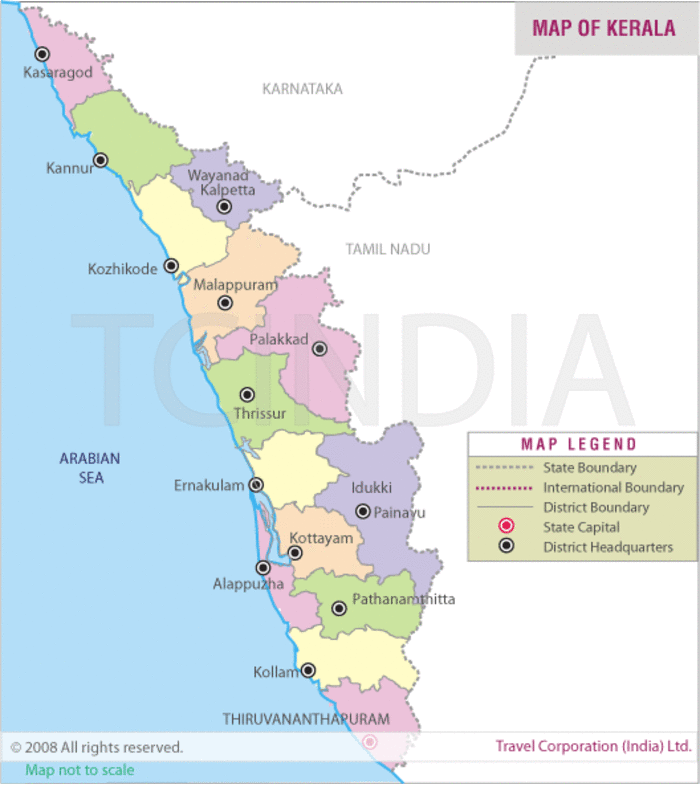 The Malabar Coast, throughout recorded history from about 3000 BC, had been a major trading center in commerce with Mesopotamia, Egypt, Greece, Rome, Jerusalem and the Arab world. Its most famous ports (both now defunct and still-functional) were Naura (Kannur), Balita (Vizhinjam), Kochi (formerly Ernakulam), Calicut (formerly Kozhikode [see List of renamed Indian cities and states]), and Mangalore, the most famous of them being Muziris. The Oddeway Torre settlement (both part of Danish India), which have served as centers of the Indian Ocean trade, for centuries.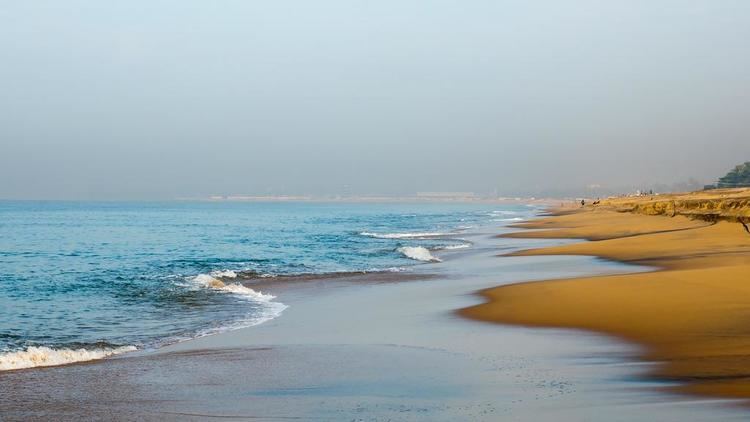 Because of their orientation to the sea and to maritime commerce, the Malabar coast cities feel very cosmopolitan, and have been home to some of the first groups of Jews, Syrian Christians, Muslims and Anglo-Indians in India.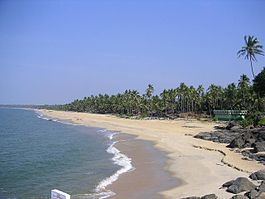 During Ming China's treasure voyages in the early 15th century, Admiral Zheng He's fleet often landed at the Malabar Coast. Soon after Vasco da Gama landed near Calicut in 1498, establishing a sea route between India and Europe, Portugal became the first of several European maritime empires to grow rich from the Spice trade with this area.
References
Malabar Coast Wikipedia
(Text) CC BY-SA