Chinese name

楊怡 (traditional)




Occupation

Actress, singer




Height

1.68 m




Chinese name

杨怡 (simplified)




Years active

1999–present




Partner

Him Law


Pinyin




Name

Tavia Yeung




Siblings

Griselda Yeung




Jyutping

Joeng Ji (Cantonese)




Role

Actress








Born

30 August 1979 (age 36)Zhanjiang, Guangdong (

1979-08-30

)


Ancestry

Chikan District, Zhanjiang, Guangdong Province, China




TV shows

The Hippocratic Crush, Beyond the Realm of Conscience, Silver Spoon - Sterling S, Friendly Fire, The Mysteries of Love


Similar People

Him Law, Kenneth Ma, Linda Chung, Charmaine Sheh, Kate Tsui
Tavia yeung first to win grandslam chinatv
Tavia Yeung Yi (born 30 August 1979) is a Hong Kong actress under Hong Kong's Television Broadcast Limited or TVB. She has starred in numerous popular Hong Kong television series such as Vigilante Force, Twin of Brothers, Dicey Business, Heart of Greed, Moonlight Resonance, Beyond the Realm of Conscience, The Mysteries of Love, The Other Truth, The Hippocratic Crush, and Silver Spoon, Sterling Shackles.
Contents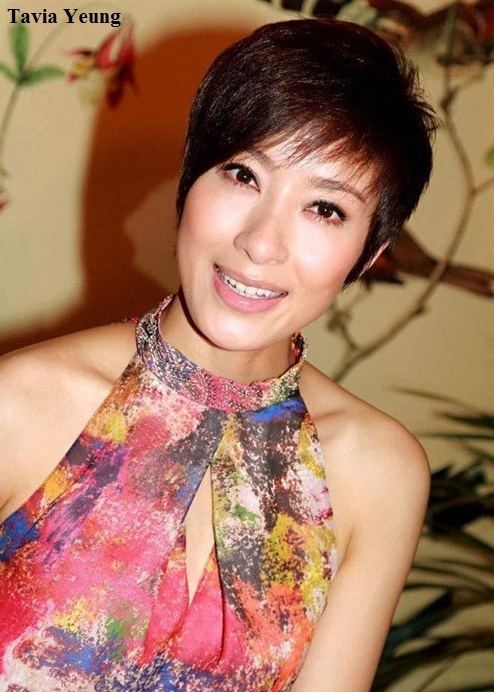 Career
Tavia Yeung is a Hong Kong actress contracted under TVB. Her elder sister, Griselda Yeung, was one of the final six contestants of Miss Hong Kong 2001. Griselda is now also a TVB actress on both TVB Jade and TVB 8.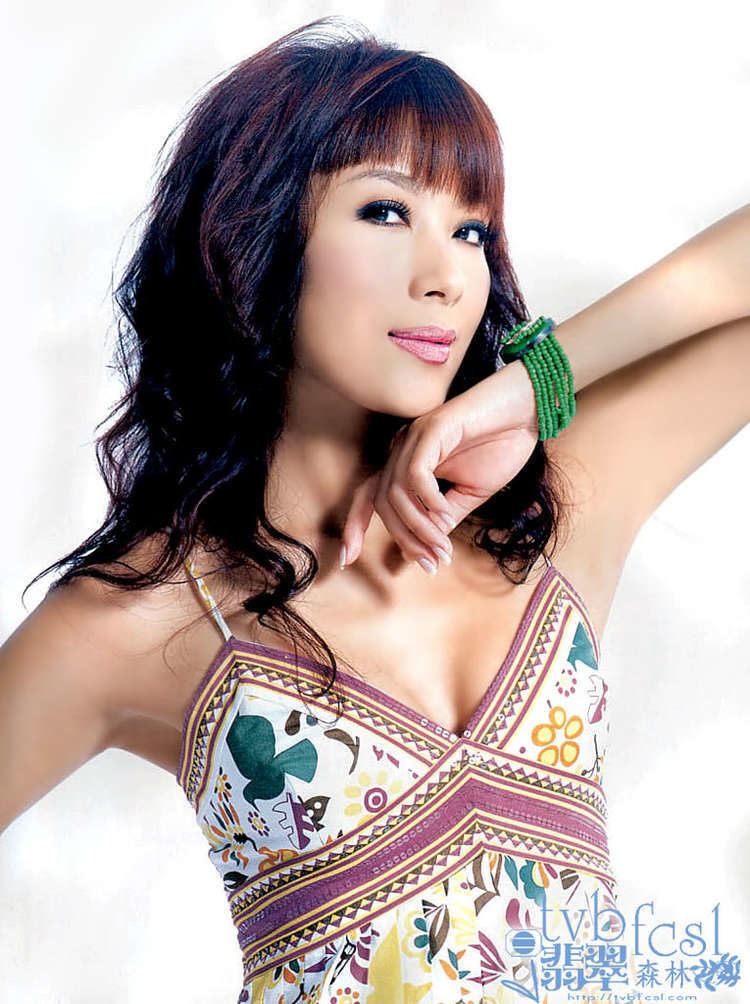 Having graduated from the 13th TVB Artistes Training Course in 1999, Tavia starred in numerous MTVs and after a few minor roles in series such as Street Fighters and When Dreams Come True, she caught the public's attention with her role as Ah Yan in The Awakening Story (starring Liza Wang and Damian Lau), in which she portrayed the younger sister of Maggie Cheung Ho Yee with whom she bore a remarkable resemblance.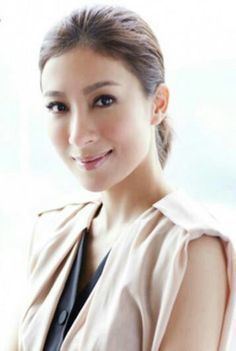 In 2003, Tavia was awarded the Most Improved Actress of the Year by TVB with her role as Kelly, the rebellious single-mother-to be in Vigilante Force. Since then, Tavia has been selected for many roles, particularly in period dramas as she has that sense of serenity required for them. As the leading lady in Twin of Brothers, starring alongside Raymond Lam and Ron Ng, she became increasingly popular across both the Chinese mainland and overseas.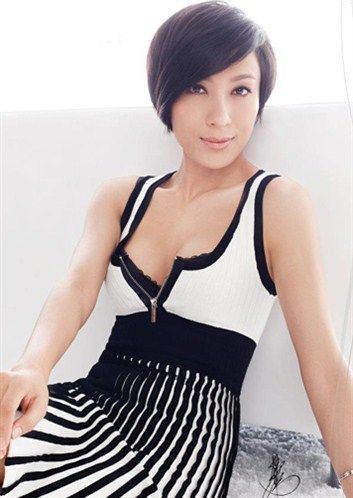 In 2007, with her 'girl-next-door' image, Tavia surprised the public with her role in Dicey Business as the sexy Mimi Tam. She mentioned it was this role that opened up her insights on acting. During her birthday party in 2012, she told fans that Mimi Tam is her personal favourite. Followed by the much talked about series Heart of Greed, Tavia once again assured the public with her acting skills and secured her place as a prominent female lead in TVB. Four of Yeung's series — Dicey Business, On the First Beat, Heart of Greed, and Fathers and Sons — made it into TVB's top five rated dramas of 2007.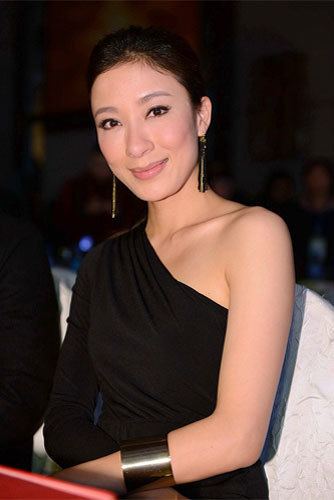 In 2008 Yeung was well received for her performance in Moonlight Resonance. Her portrayal of Suen Ho Yuet earned her much praise by the audience and her peers. She won the "Best Supporting Actress Award" at the TVB 41st Anniversary Awards on 15 November 2008 for her role in that series.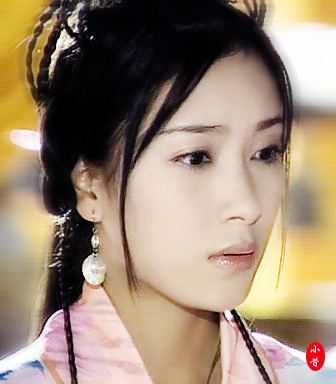 In 2009, Tavia was one of the female leads beside Charmaine Sheh in TVB's grand production drama, Beyond the Realm of Conscience (宮心計), as Yiu Kam Ling. In October 2009, she was named as one of the nominees for Best Actress in her role as the evil and calculating Yiu Gam Ling at the 42nd TVB Anniversary Awards and was said to be a hot favourite beside veteran actress Sheren Tang. Although she did not manage to win the Best Actress award that year, Tavia managed to take home two other important awards - "My Favourite Female Character" and "Best Performance of the Year".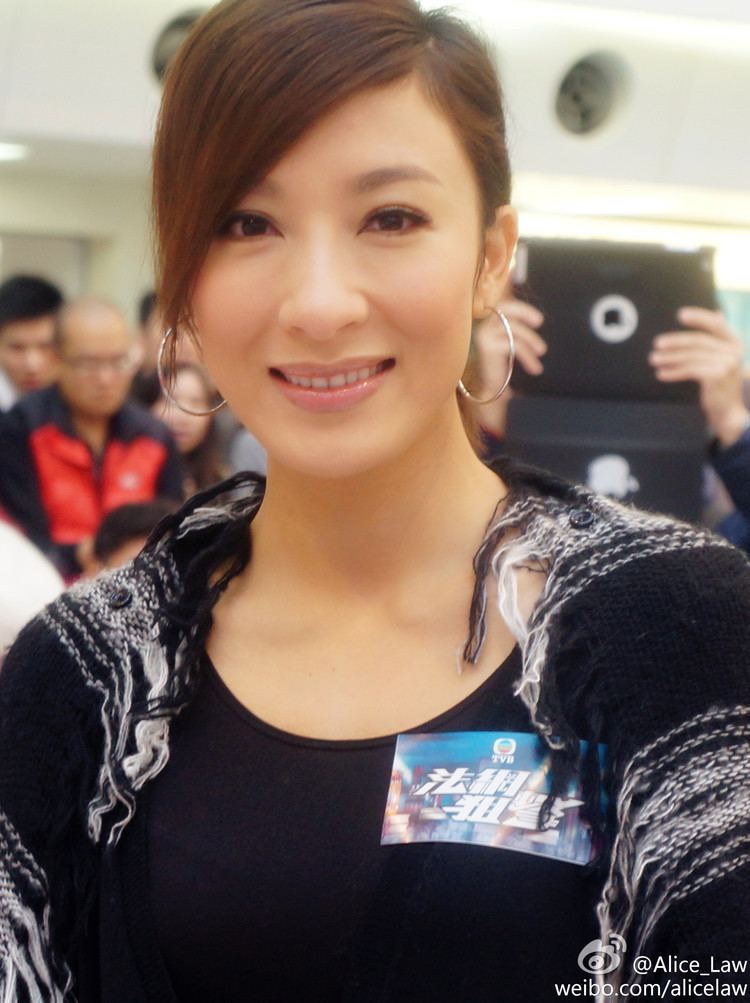 In 2010, one of Tavia's series, The Mysteries of Love, was released in Hong Kong and instantly became TVB's highest rated series for the first half of year. She was one of the most promoted artists in 2010 with four modern dramas to star in. These are (The Rippling Blossom, Men With No Shadows, Yes Sir, Sorry Sir, The Other Truth).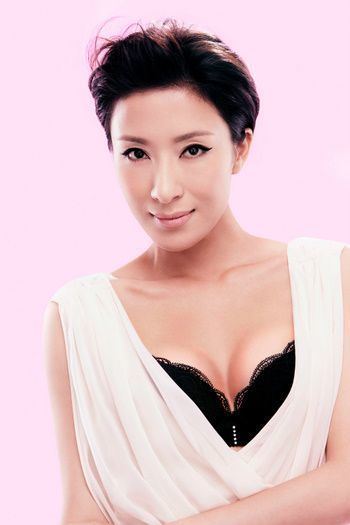 In early 2011, with less than two months of rest, Tavia was presented with a role and opportunity she could not turn down from mainland China. She cut short her leave to participate in an ancient grand production The Emperor's Harem (后宫) alongside Ady An and William Feng as the evil and conniving Imperial Corsort Wan. As soon as Yeung returned to Hong Kong from mainland china, she was presented with role after role, only taking a break from filming in October. Four of Tavia's series were released in 2011, three of which made it into the top five highest rated series in the first half of 2011.
2012 is easily Tavia's best year, with the release of three highly popular series: The Hippocratic Crush, Three Kingdoms RPG and Silver Spoon, Sterling Shackles. Her popularity rose to another level as she was praised by colleagues and the audience for her strong acting skills and fantastic work ethics. The Hippocratic Crush brought Tavia her very first leading role award at the annual Malaysian Astro On Demand's My Favourite TVB Awards for "Best Actress In a Leading Role". The same night she brought home two other awards, one for "My Favourite TV Character" and the other for "My Favourite On-Screen Couple" alongside Kenneth Ma. Leading up to the all-important 45th TVB Anniversary Awards, Tavia was considered a hot favourite to take the covered Best Actress award based solely on audience voting. On December 17, 2012, she won the TVB Best Actress title for her portrayal of Hong Tse Kwan in Silver Spoon, Sterling Shackles.
Tavia Yeung is the first actress to win the full set of TVB Anniversary Awards from all major categories including Most Improved Female Artiste (2003), Best Supporting Actress (2008), My Favourite Female Character (2009) and Best Actress (2012).
Personal life
In 2012, Him and Tavia admit to being in a relationship after Tavia was caught in Him's lap, according to photos taken by Apple Daily.
In March 2016, Tavia and Him wed in a private Ceremony at Leeds Castle. The pair have been together for over five years ever since meeting on the set of TVB's Hippocratic Crush. After returning home to Hong Kong from their wedding, the couple confirmed the good news and added that they will hold a banquet later in the year to celebrate with family and friends.
Awards and achievements
2003
3 Weekly - Most Improved Female Artiste as "Kelly Wan" in Vigilante Force
36th TVB Anniversary Awards - Most Improved Female Artiste as "Kelly Wan" in Vigilante Force
2007
NEXT Magazine - WHY Best Fashion Style Award
2008
41st TVB Anniversary Awards - Best Supporting Actress as "Suen Ho Yuet" in Moonlight Resonance
Mingpao Newspaper 40th Anniversary Awards - Performance Power Award as "Suen Ho Yuet" in Moonlight Resonance
2009
Astro Wah Lai Toi's 5th Drama Awards – Favourite Character as "Tam Chu Mei" in Dicey Business
NEXT Magazine – Top 10 Favourite Artistes – Rank #3
42nd TVB Anniversary Awards – My Favourite Female Character as "Yiu Gam Ling" in Beyond the Realm of Conscience
42nd TVB Anniversary Awards – Best Performance of the Year
2010
Singapore's 1st Starhub TVB Awards – My Favourite TVB Female Character as "Suen Ho Yuet" in Moonlight Resonance
NEXT Magazine – PHILIPS Extraordinary Star Award
NEXT Magazine – Top 10 Favourite Artistes – Rank #4
Astro On Demand's My Favourite TVB Series Awards – Top 10 My Favourite TV Character as "Tsui Siu Lai" in The Mysteries of Love
Yahoo! Asia Buzz Awards – Most Searched TV Female Hong Kong Artiste
2011
NEXT Magazine – Top 10 Favourite Artistes – Rank #5
Singapore's 2nd StarHub TVB Awards – My Favourite TVB Female Character as "Tsui Siu Lai" in The Mysteries of Love
Fashion & Beauty's OL Most Loved Brand Spokesperson – Tavia Yeung for 2B Alternative
Next Magazine – Top 10 Healthy Image Hong Kong Star
Astro On Demand's My Favourite TVB Series Awards – Top 15 My Favourite TV Character as "Mavis Hong" in The Other Truth
2012
NEXT Magazine – Top 10 Favourite Artistes – Rank #8
Singapore's 3rd StarHub TVB Awards – My Favourite TVB Female Character as "Fan Chi Yu" in The Hippocratic Crush
Singapore's 3rd Starhub TVB Awards – Most Glamourous Female Artiste
Astro On Demand's My Favourite TVB Series Awards – Top 15 My Favourite TV Character as "Fan Chi Yu" in The Hippocratic Crush
Astro On Demand's My Favourite TVB Series Awards – My Favourite On-Screen Couple (Kenneth Ma & Tavia Yeung) in The Hippocratic Crush
Astro On Demand's My Favourite TVB Series Awards – My Favourite Actress in a Leading Role as "Fan Chi Yu" in The Hippocratic Crush
45th TVB Anniversary Awards – Best Actress as "Hong Tsz Kwan" in Silver Spoon, Sterling Shackles
2013
Shanghai Fashion Weekly Magazine's 3rd Annual Best Beauty Advisor Awards - Public Welfare Ambassador Award
Hong Kong Performing Arts Guild - Outstanding Performance By A Television Actress Award
NEXT Magazine – Top 10 Favourite Artistes – Rank #3
Prince Jewellery & Premier Cup Awards for The Best In Entertainment - The Best In Television Award
Singapore's 4th StarHub TVB Awards – My Favourite TVB Female Character as "Hong Tsz Kwan" in Silver Spoon, Sterling Shackles
Singapore's 4th Starhub TVB Awards – My Favourite TVB Actress
Astro TVB Star Awards 2013 - Top 15 My Favourite TVB Character as "Fan Chi Yu" in The Hippocratic Crush II
Astro TVB Star Awards 2013 - My Favourite TVB On-Screen Couple (Kenneth Ma & Tavia Yeung) in The Hippocratic Crush II
46th TVB Anniversary Awards - TVBC China's Most Popular TVB Female Artist
2014
Stars of Weibo 2013 - Weibo's Most Powerful Hong Kong TV Female Character (Tavia Yeung as "Fan Chi Yu" in The Hippocratic Crush II)
References
Tavia Yeung Wikipedia
(Text) CC BY-SA