Chinese name

鄧萃雯 (traditional)




Origin

Hong Kong




Chinese name

邓萃雯 (simplified)




Name

Sheren Tang





Pinyin




Role

Television actress




Birth name

Tang Shui Man




Ancestry

Nanhai District








Jyutping

Dang Seoi Man (Cantonese)




TV shows

War and Beauty, Rosy Business, Beauty at War




Movies

The Four 3, Slim till Dead, When Beckham Met Owen, Without Words




Similar People

Kwong Wa, Lee Tim‑sing, Yu Zheng, Gordon Chan, Chiung Yao
Sheren Tang wants meatier role for TV comeback
Not to be confused with Shermon Tang.
Contents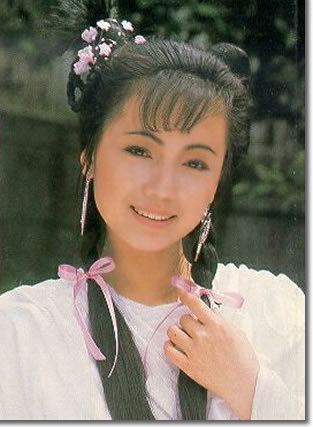 Sheren Tang Shui-man is a famous Hong Kong television actress who is known for not signing a long-term contract with TVB, preferring to work on a per-drama contract with the TV station. She is most famous for her roles in the mega-hit TVB drama series like War and Beauty, La Femme Desperado, The Family Link, Rosy Business and No Regrets. She moved over to rival station ATV in 1996 and returned to TVB in 2000.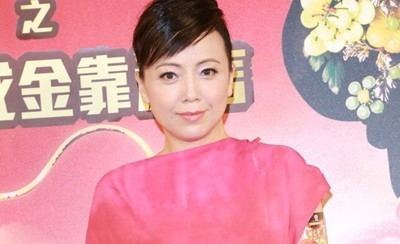 vietsub sheren tang got a prize china fashion awards 18 01 2013
Career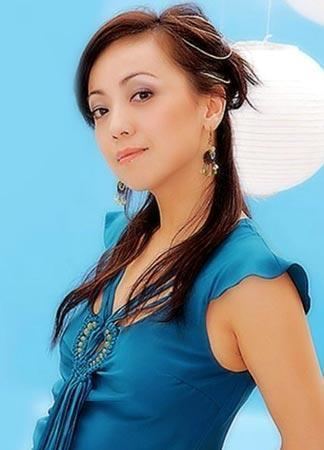 In 1985, Tang joined TVB's training classes. Months later, after her graduation, Tang was cast in her first role in The Legend of the General Who Never Was 1985 with Alex Man as his leading lady.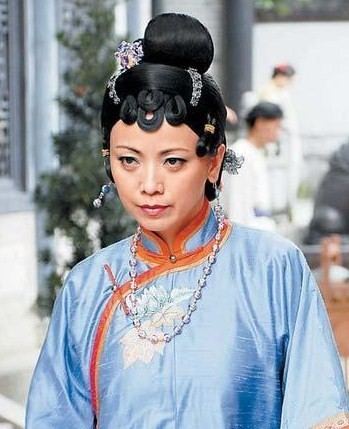 Her acting in War and Beauty as Yu Fei (如妃) was critically acclaimed, making her a hot favourite for the "Best Actress" award in 2004. However, she did not win, with the award being given to Gigi Lai instead. Votings were closed the night before the awards ceremony, with Tang leading by a landslide; thus many people concluded that the "Best Actress" award would surely go to her. Tang, instead, went home with the My Favourite Powerhouse Actress Award (now renamed as Best Supporting Actress award). This attracted a lot of backlash and anger from the citizens of Hong Kong, which prompted the ICAC to conduct investigations into the award show. The situation worsened when TVB asked Lai to film The Charm Beneath, which Tang was originally supposed to film with Bobby Au-yeung.
Her role as Hilda (海翹) in La Femme Desperado in 2006 was once again very well received by the Hong Kongers, making her a hot favourite for the "Best Actress" award. The award however, went to Charmaine Sheh for her role in Maiden's Vow.
In 2009, Tang's role as 4th Wife (四奶奶) in Rosy Business brought her much popularity, making her a hot favourite for the "Best Actress" award once again. However, it was said that TVB pushed back the awards to December so that Grand Production dramas Born Rich and Beyond the Realm of Conscience could be included in the nominations, greatly diminishing Tang's chance of winning the award. It was rumoured that TVB had initially wanted to promote the female lead of Beyond the Realm of Conscience, Tavia Yeung, to become the Best Actress. However, Yeung has openly rejected TVB's offer, saying that if Tang did not get the "Best Actress" award, she would join the rest of the netizens to protest against TVB's decision.
Fortunately, this time round, with TVB producer Catherine Tsang backing her, Tang was duly awarded her "Best Actress" award, much to the joy of Hong Kong citizens, whereby there was a petition signed by them for TVB to award Tang her long-overdue "Best Actress" award, failing which they will hold protests outside TVB City.
At the 2010 TVB Anniversary Awards which was held on 5 December 2010, thanks to her brilliant performance as Cheng Gau-Mui (鄭九妹) in the highly acclaimed indirect sequel to Rosy Business, No Regrets, Tang was once again seen as a hot favourite for the "Best Actress" award. Due to strong backing from the netizens, Tang was once again awarded the coveted "Best Actress" award, making her the first actress in Hong Kong to win this top award consecutively.
To date, Tang remains the only TV actress in Hong Kong who has starred in 6 TVB dramas, in which she was the lead actress, that has reached the 40-point mark. 3 of these dramas, namely War and Beauty, Rosy Business and La Femme Desperado have been awarded the "Best Drama" award at the TVB Anniversary Awards.
In 1998, she also appeared in Liang Po Po: The movie as a foreign talent from Hong Kong that is engaged as an expert to impart knowledge of the triad to local gangsters like Liang Po Po.
Filmography
TVB series
ATV series
Other series
Main themes
I Have A Date With Spring (1995)
Awards and achievements
1991 Next Magazine Award - Top 10 TV Dramas (8th position/又是冤家又聚頭)
1995 Next Magazine Award - Top 10 TV Dramas (1st position/Fate of the Clairvoyant)
1996 Next Magazine Award - Top 10 TV Dramas (10th position/廉政英雌)
1997 Next Magazine Award - Top 10 TV Dramas (10th position/再見艷陽天)
2003 TVB Anniversary Award - Best Supporting Actress (Loving You II a.k.a. The Threat of Love II)
2004 TVG Anniversary Award - Best Support Actress (War and Beauty)
2004 TVB Anniversary Award - My Favourite Character (Yu Fei in War and Beauty)
2004 Yahoo! "Most Popular Actress" award
2004 My Favourite TV Character (voted by artistes/War and Beauty)
2004 Mingpao Weekly "Acting Award 2004" - Best Actress
2004 娱乐满天星 - Most Popular Actress
2004 Metro Radio - Best Classic Character (Grand Prize)
2004 Radio Television Hong Kong - Most Outstanding Actress
2004 Xin Lang (Hong Kong) - Top 10 Outstanding People (4th position)
2005 Next Magazine Award - Top 10 Artistes (1st position)
2005 Next Magazine Award - Top 10 TV dramas (1st position/War and Beauty)
2005 Astro TV Award - My Favourite Character (Yu Fei in War and Beauty)
2005 Astro TV Award - My Favourite Drama (War and Beauty)
2005 Astro TV Award - Most Unforgettable Scene (Yu Fei crying pitifully after her princess died in War and Beauty)
2005 FarmX Teen Power B-Day Party - Most Popular TV Personality Prize
2006 Hong Kong TV Award - Most Outstanding Artiste
2007 Astro TV Award - Most Unforgettable Scene (Hilda was shocked and sad when she found out Ling betrayed her in La Femme Desperado)
2007 Astro TV Award - My Favourite Character (Hilda in La Femme Desperado)
2007 Next Magazine Award - Top 10 Dramas (5th position/La Femme Desperado)
2007 Metro Radio - Best Newsworthy TV Queen
2008 Next Magazine Award - Top 10 Dramas (3rd position/The Drive of Life)
2009 Next Magazine Award - Top 10 Dramas (7th position/The Family Link)
2009 Mingpao Weekly "Acting Award 2009" - Best Actress
2009 TVB Anniversary Award - Best Actress (Rosy Business)
2009 YAHOO! Asia Buzz Awards - "Most Popular Actress" Award
2009 YAHOO! Asia Buzz Awards - "Most Popular Drama" Award (Rosy Business)
2009 腾讯网星光大典 - Most Popular Female Artiste
2009 腾讯网星光大典 - Most Popular Drama (Rosy Business)
2009 My Favourite TV Character (voted by artistes/Rosy Business)
2009 Best Actress (voted by artistes/Rosy Business)
2010 Next Magazine Award - Top 10 Artistes (1st position)
2010 Next Magazine Award - Top 10 Dramas (2nd position/Rosy Business)
2010 My Favourite TV Character (voted by artistes/No Regrets)
2010 MY AOD My Favourite TVB Awards Ceremony - My Favourite Character (Cheng Gau Mui/No Regrets)
2010 Best Actress (voted by artistes/No Regrets)
2010 Eileen Cha's Netizens' Choice - Best Actress
2010 Eileen Cha's Netizens' Choice - Best Drama (No Regrets)
2010 YAHOO! Asia Buzz Awards - "Most Popular Drama" Award (No Regrets)
2010 YAHOO! Asia Buzz Awards - "Best Drama Theme Song" Award (No Regrets)
2010 TVB Anniversary Award - Best Actress (No Regrets)
2011 Next Magazine Award - Top 10 Artistes (3rd position)
2011 Next Magazine Award - Top 10 Dramas (2nd position/No Regrets)
2011 2nd StarHub-TVB Awards - My Favourite Character (Cheng Gau Mui/No Regrets)
2011 2nd StarHub-TVB Awards - My Favourite TVB Drama (No Regrets)
2011 Mingpao Weekly "Acting Award 2011" - Best Actress
2011 Mingpao Weekly "Best TV programme" - No Regrets
References
Sheren Tang Wikipedia
(Text) CC BY-SA