7.4

/

10

Alchetron

7.4

Rate This




Opening theme

"先賭為快" byHacken Lee




Country of origin

Hong Kong




First episode date

20 November 2006




Number of episodes

35






Ending theme

"第幾天" byBosco Wong




Original language(s)

Cantonese




Final episode date

5 January 2007




Network

TVB





Genre

Modern Drama(Grand Production)




Starring

Bobby Au-yeungMichael MiuJessica HsuanBosco WongTavia YeungBenz HuiFlorence Kwok




Nominations

International Emmy Award for Best Performance by an Actor




Cast

Bobby Au‑yeung, Jessica Hsuan, Tavia Yeung, Shiu Hung Hui


Similar

The Drive of Life, Fathers and Sons, Revolving Doors of Vengeance, Momentary Lapse of Reason, Heart of Greed
my lucky star ep3 part6 8
Dicey Business (Traditional Chinese: 賭場風雲) is a 2006 grand production drama by Television Broadcasts Limited.
Contents
Synopsis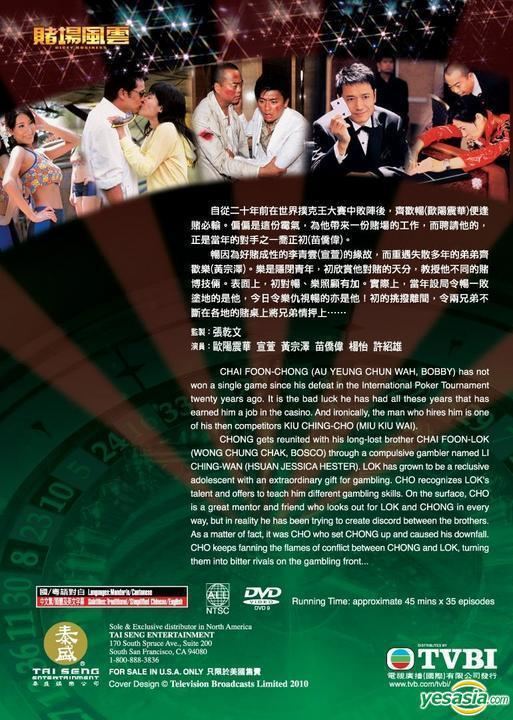 A talented card player, Chai Foon-Cheung (Bobby Au-yeung), entered a worldwide poker tournament when he was 18 years old and was regarded as a favorite. However, due to the follies of youth, Cheung was seduced by Lam Siu-Yan (Florence Kwok), who was his rival competitor, Kiu Ching-Chor's (Michael Miu), girlfriend. Due to the distraction, Cheung also became separated from his three-year-old younger brother. In the final tournament, Cheung could not concentrate on his game and forfeited the competition. Since then, Cheung's life had turned upside down — he became a gambling addict in the Philippines. Fate decided that Cheung was able to bring his life back up and become good friends with him, being united by Chow Fook-Wing (Benz Hui). Cheung works as a gardener at the Onisac casino and discovers that Chor is the casino's CEO.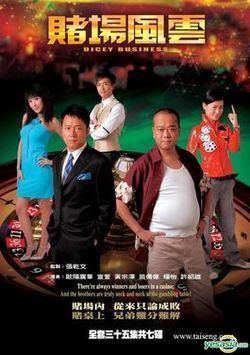 One night, Li Ching-Wan (Jessica Hsuan) gambles at the casino. Chor and Cheung bets whether Wan will leave the place. Cheung loses the bet and must return to Hong Kong to start a new life. On the flight, Cheung is surprised to see Wan on the plane. Wan is being chased by loan sharks and she sells her phone to Cheung. Once they arrive, Cheung asks Wan to bring him to Mong Kok, where he lived before he left. At Mong Kok, Wan steals all of Chueng's money to pay off her debts, repaying him by letting him rent out the apartment next door, also owned by Wan. Inside the apartment, Cheung finds several bags of junk and Cheung Lor-Fu (Bosco Wong), a 23-year-old man, who is afraid of the outside world.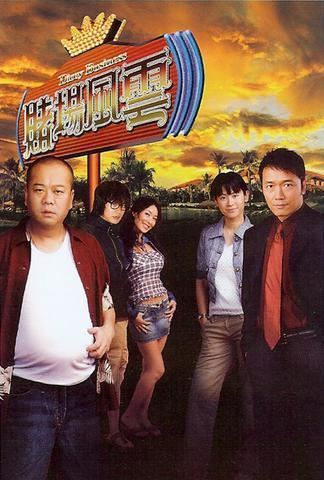 Through fateful events, Cheung finds out that Fu is his missing brother. Cheung, finding his brother a social outcast, encourages him to become more open. However, Fu is scared and runs away bring him to meet Chor. Chor teaches him that if he doesn't want to be stared at, stare back. Chor soon becomes Fu's idol after gaining trust and confidence from his mentor. Chor informs Cheung that Fu is staying at the casino residence and Chor returns to the Philippines. One day Cheung asks Wan to take care of Fu; but unfortunately, Wan and her friend take Fu to the casino floor, and they find out that Fu has the uncanny ability to memorize all the 52 cards and their position, just by watching the dealer shuffle.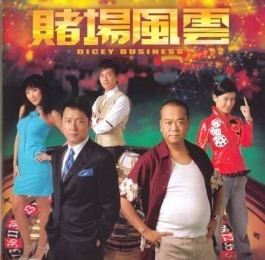 Chor and Wan fall in love with one another. To protect Wan, Chor tells her a white lie and breaks up with her. He later realises he still loves her very much and tries to force a kiss onto her outside her place. Wan realises a cut on his hand and tries to help him. Chor tells Wan that she knows who she loves. Wan tries to deny everything, but Chor forces her to kiss him. He brings her back to Onisac's hotel and they have sex.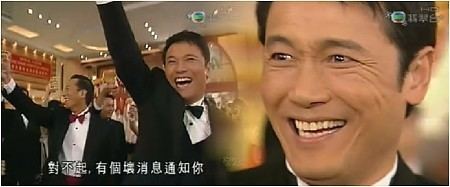 In the end, Cheung sets up a barbecue stall on the beach with Fu who has a son with his wife; Chor turns over a new life in prison; Wan travels the world as a freelance photographer; Wing, dead from a car accident, never has the chance to woo Yan; Yan is owner of new casino; and Wei is owner of Onisac.
Viewership ratings
a Last episode peaked at 40 points within the last 15 minutes of the episode.
Awards
Next Magazine TV Awards (2007)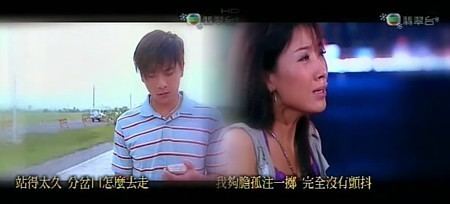 "Top 10 Best TV Program" - #2
"Top 10 Best TV Artists" - Jessica Hsuan - #2
"Top 10 Best TV Artists" - Bosco Wong - #6
Nominations
International Emmy (2007)
"Best Performance by an Actor" (Bobby Au-yeung - Chai Foon-Cheung) (Top 3)
40th TVB Anniversary Awards (2007)
"Best Drama" (Top 3)
"Best Actor in a Leading Role" (Bobby Au-yeung - Chai Foon-Cheung) (Top 5)
"Best Actress in a Leading Role" (Jessica Hsuan - Li Ching Wan) (Top 5)
"Best Actress in a Leading Role" (Tavia Yeung - Mimi Tam Chu-Mei)
"My Favourite Male Character Role" (Bosco Wong - Chai Foon-Lok/Cheung Lor-Fu)
"My Favourite Female Character Role" (Jessica Hsuan - Li Ching Wan)
"My Favourite Female Character Role" (Tavia Yeung - Mimi Tam Chu-Mei)
"Best Actor in a Supporting Role" (Benz Hui - Chow Fook-Wing) (Top 5)
"Mainland Most Popular TVB Male Artist" (Bobby Au-yeung) (Top 5)
"Mainland Most Popular TVB Male Artist" (Michael Miu)
"Mainland Most Popular TVB Male Artist" (Bosco Wong) (Top 5)
"Mainland Most Popular TVB Female Artist" (Jessica Hsuan) (Top 5)
"Mainland Most Popular TVB Female Artist" (Tavia Yeung)
"Most Improved Actor" (Stephen Huynh) (Top 5)
References
Dicey Business Wikipedia
(Text) CC BY-SA