Occupation(s)

Playback singer

Years active

1974–present









Born

31 March 1963 (age 52)Thiruvananthapuram,

India

(

1963-03-31

)

Spouse

Dr. V Krishna Mohan (m. 1981)

Albums

Sujatha Hits, Onappattu, Hits of Sujatha

Similar People

Shweta Mohan

, K S Chithra, M G Sreekumar, K J Yesudas, Rimi Tomy




Profiles



Nonstop hits of sujatha mohan malayalam film songs
Sujatha Mohan (credited as Sujatha or Sujatha) is an Indian playback singer who is popular for singing in Malayalam and Tamil movies. She has also sung for Telugu, Kannada and Hindi movies. She has nearly 10,000 songs to her credit. She is the only female playback singer who has performed more than 5000 live shows all over the world. She has sung many songs in Malayalam, making her the fourth most prolific Malayalam singer.
Contents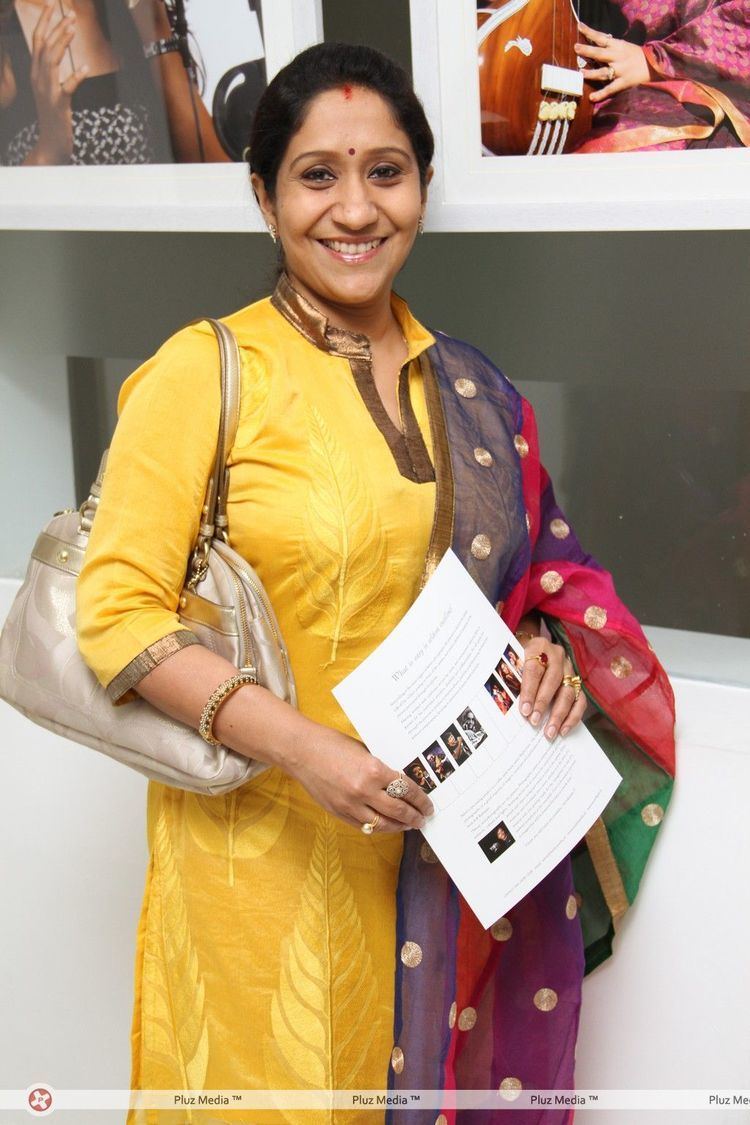 sujatha mohan and shweta live
Personal life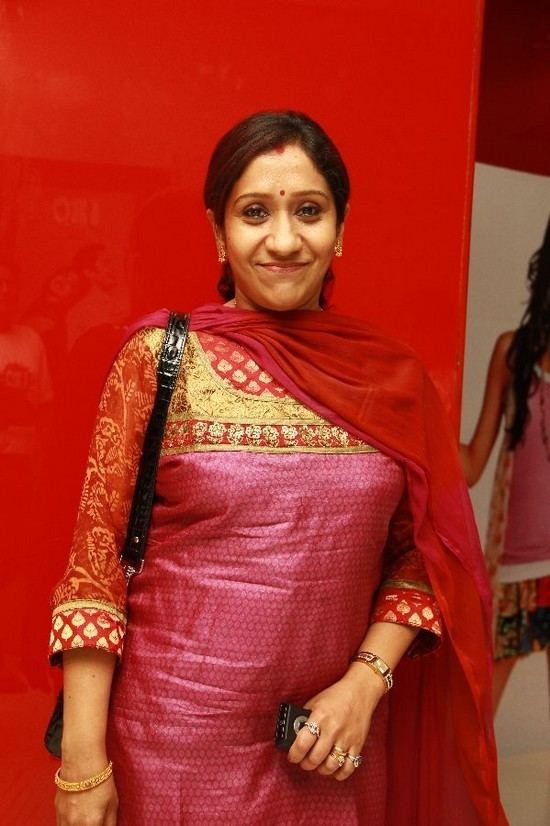 Sujatha Mohan is the granddaughter of Parur T. K. Narayana Pillai, the first Chief Minister of the erstwhile Travancore-Cochin State after Independence. She is married to Krishna Mohan on 9 May 1981. Her only daughter, Shweta Mohan, is also a singer.
Career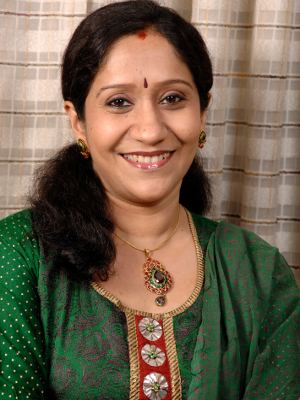 Sujatha shot to fame in the seventies as Baby Sujatha, the schoolgirl who regularly used to sing with K. J. Yesudas in his stage shows all over the world. She recorded her first song, "Kannezhuthy Pottuthottu" when she was in the sixth standard. The song was composed by M. K. Arjunan for the 1975 Malayalam movie Tourist Bungalow. She recorded songs for Shyam in Kamam Krodham Moham and Salil Chowdhury in Aparadhi. Around this time, composer M. G. Radhakrishnan got her to record many non-film songs; the biggest hit among them was "Odakkuzhal Vili".
She debuted in Tamil through the song "Kaadhal Oviyam Kandein" from Kavikuyil (1977), tuned in Hameer Kalyani raga by Illayaraja, but it was not included in the film. Her first released song in Tamil was "Kalai Paniyil" from the Tamil film Gayathri (1978), starring Sridevi and Rajinikanth with music by Ilaiyaraja. She sang for Ilaiyaraaja in Johnny, Kavikuyil and Ilamai Kolangal. After her marriage in 1981, she took a sabbatical from playback singing. She made a successful comeback in 1988 through Kadathanadan Ambadi, followed by the superhit Chithram.
She used to sing ad jingles in the late 1980s for A. R. Rahman (such as the Premiere Cooker ad and the Tilda Rice ad). Then Rahman got her to sing "Pudhu Vellai Mazhai" from Mani Ratnam's 1992 film Roja, which became one of the biggest hit songs in India. The backing vocals for the song "Kadhal Roja" were also performed by Sujatha. She has had other hit songs, most of them with Rahman from films including Pudhiya Mugam (1992), Gentleman (1993), Jeans and Minsaara Kanavu (1997). She has also recorded some songs in Hindi, including "Dil Hai Sanam" (the Hindi version of "Thee Thee") from Chor Chor (Thiruda Thiruda), "Ishq Bina" from Taal, "Hai Jaana" from Pukar and "Ishwar Allah" from Earth, and provided backing vocals for the song "Tum Ho Meri Nigahom" from Kabhi Na Kabhi, all of them composed by A. R. Rahman. She has had many of her notable and successful songs under the musical direction of A. R. Rahman.
She made a strong comeback in the Malayalam film industry in the mid-1990s and most of her notable Malayalam songs were composed by Vidyasagar. Most of her hit songs from Telugu are composed by Mani Sharma.She was also a judge in munch star singer junior,IDEA star singer,AIRTEL super singer (VIJAY TV).
Number of songs
She has sung a lot of songs in Malayalam making her the fourth most prolific Malayalam female singer after K S Chitra, S. Janaki and P. Susheela.
Awards
Sujatha has received several awards and recognitions for her work in the South Indian film musical world.
Kerala State Film Awards:
2008 – Best Female Playback Singer – "Baasuri" from Rathri Mazha
1999 – Best Female Playback Singer – "Varamanjaladiya" from Pranayavarnangal
1996 – Best Female Playback Singer – "Pranayamanithooval" from Azhakiya Ravanan
Tamil Nadu State Film Awards:
2001 – Best Female Playback Singer – "Un Samayal Arayil" from Dhill
1996 – Best Female Playback Singer – "Poo Pookkum Oosai" from Minsara Kanavu
1993 – Best Female Playback Singer – "Netru Illatha Maatram" from Pudhiya Mugam "En Veetu Thottathil" from Gentle man
Asianet Film Awards:
2004 – Best Female Playback – "Kandu Kandu" from Mampazhakkalam
2001 – Best Female Playback – "Perariya" from Soothradharan
1998 - Best Female Playback - "Varamanjalaadiya from Pranayavarnangal
Other prominent awards & nominations:
2015 - Asiavision Awards for Best Female Playback Singer - Ottamandaram
2014 - Thikkurishi Award(shared with shewta) for movie Ottamandaram
2013 - JFW magazine Women Achievers Award.
2009 – Swaralaya Yesudas Award
2008 - Best female singer award in GMMA (Gulf Malayalam Music Awards)
The Film Critics award 11 times
The Cinema Express award
The Dinakaran award
Vanitha award for 'Kallai Kadavathu' in 'Perumazhakkalam'
Mathrubhoomi Award for 'Kallai Kadavathu' in 'Perumazhakkalam'
Raju Pilakkad Film Award
Lifetime Achievement Award from Zee Tamil sarigamapa little champs she got the award from her mother
south Indian bank women's achivers award 2017
Malayalam
"Doore Kizhakudikkum" – Chithram
"Kadume Nadumellam" – Chithram
"Kunu Kune" – Yodha
"Pranayamanithooval" – Azhakiya Ravanan
"Engane njan Urakkendu" – Desadanam
"Ethrayo Janmamayi" – Summer in Bethlahem
"Varamanjaladiya" – Pranayavarnangal
"Minnal Kaivala Charthi" – Harikrishnans
"Kakkakarumban" – Ee Puzhayum Kadannu
"Perariya" – Soothradharan
"Thotturummi Irikkan Kothiyayi" – Rasikan
"Manju Peyyanu" – Chandranudikkunna Dikhil
"Marannittum" – Randaam Bhavam
"Pala Medhuvai" - Bucket
"Onnam Kili" – Kilichundan Mampazham
"Onnanam Kunninmele" – Kilichundan Mampazham
"Kandu Kandu" – Mampazhakkalam
"Karumizhi Kuruvi" – Meesa Madhavan
"Thattam Pidichu" – Paradesi
"Aaroraal Pularmazhayil" – Pattalam
"Juneile Nilamazhayil" – Nammal Thammil
"Rakkilithan" – Perumazhakkalam
"Kallayi Kadavathu" – Perumazhakkalam
"Dhoore Dhoore" – Seetha Kalyanam
"Ketille Vishesham" – Seetha Kalyanam
"Neelakasham" - Jomonte Suvisheshangal
Malayalam Christian songs
"Ithupole Enne Snehicheedaan En Jeevanai"
"Kaval Malakhamare Snehapratheekam"
"Ponnu Meera Kunthirikkam"
"Alakadalum Kuliralayum"
"Vannu Vazhaname"
"Yesuve ninne kaanuvar"
"Vazhiyethennarinjeela"
Malayalam album songs
"Ilamyel Kondu Njaan" - Ithal (2016)
"Maayumee thaazvarayooram" – Album (2015)
"Vaadyaghosham" – Kerala Piravi Day (2014)
"Kanna Neeyengupoi" – Nandagopalam (2013)
"Kayalthirakalil Kanneeralakalil" – Kulirmazhayai (2011)
"Athramel Athramel" – Danaha (2011)
"Ravereyayittum" – Pranayamarmaram (2009)
"Ee Manjil" – Spandanam (2010)
"Ennennum" – (2010)
"Manju Peyyume" - Purple (2009)
Online initiative
Sujatha was among the first mainstream artists to support the Acethetik initiative, along with M Jayachandran, Madhu Balakrishnan, M G Sreekumar. She recorded "Manju Puthappil" and other songs for the website.
TV shows
She was one of the judges in Airtel Super Singer series with P. Unni Krishnan and Srinivas and in Munch star singer series with G. Venugopal and gopi in Asianet. Now, she is the judge of Indian Voice along with Sreenivas and Sarath in Mazhavil Manorama. She started judging Surya singer after the series got over she is now judging in Amrita super star.
As Judge
References
Sujatha Mohan Wikipedia
(Text) CC BY-SA