Taal (English: Rhythm) is a 1999 Indian musical romantic drama film co written, edited, produced and directed by Subhash Ghai. Taal was an official selection for the 2005 Ebertfest: Roger Ebert's Film Festival. Taal was screened retrospectively, during the 2014 International Film Festival of India in the Celebrating Dance in Indian cinema section.
Contents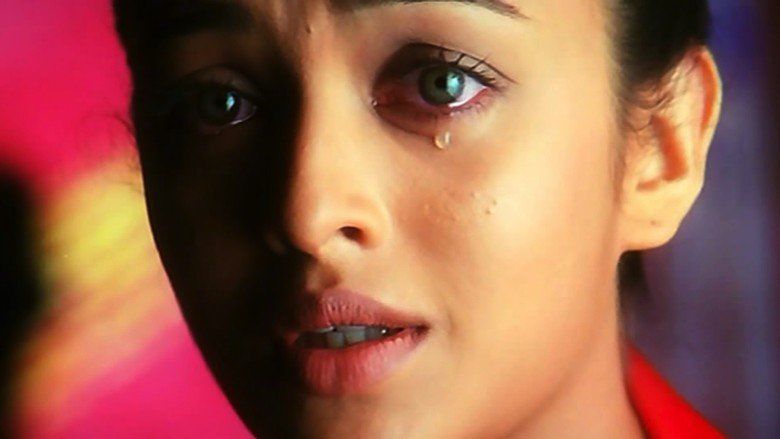 The film stars Anil Kapoor, Akshaye Khanna, Aishwarya Rai, Amrish Puri and Alok Nath. It was also dubbed in Tamil as Thaalam. It was very successful in India and overseas, becoming the first Indian film to reach the top 20 on Variety's box office list. Anil Kapoor, A. R. Rahman, Alka Yagnik and Anand Bakshi each won a Filmfare Award for their work in the film.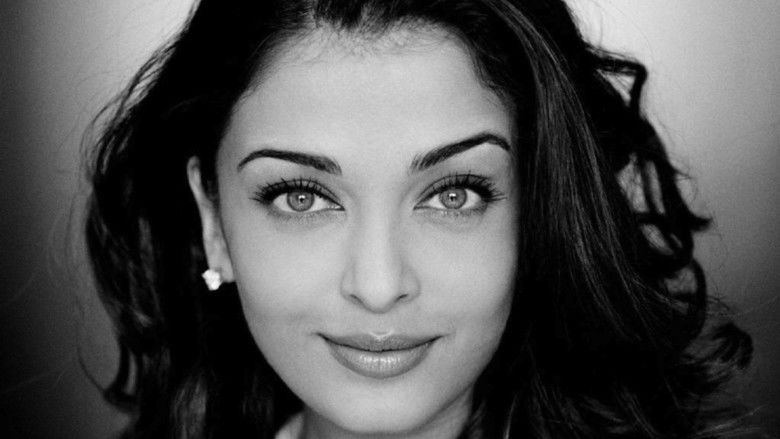 Synopsis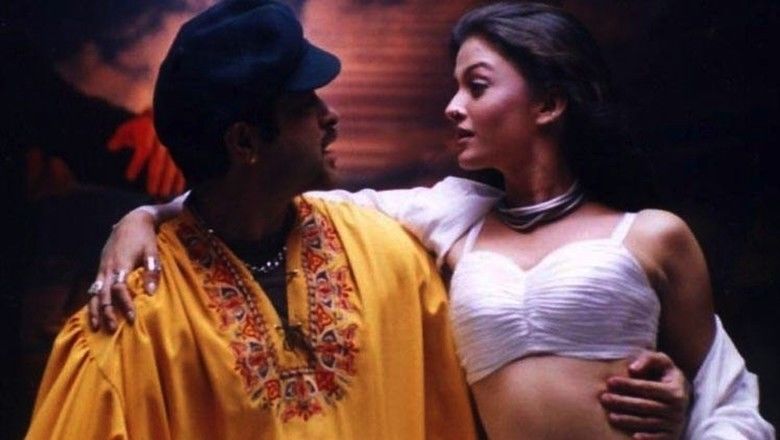 Manav (Akshaye Khanna) comes to visit India with his wealthy father Jagmohan Mehta (Amrish Puri), his aunt and uncle, and his father's employees. In Chamba he meets Mansi (Aishwarya Rai), the beautiful daughter of a spiritual singer named Tara Babu (Alok Nath); Jagmohan Mehta owns the Mehta & Mehta group and is into investing in Chamba; their families meet, and Jagmohan and Tara Babu become acquainted and friendly toward each other.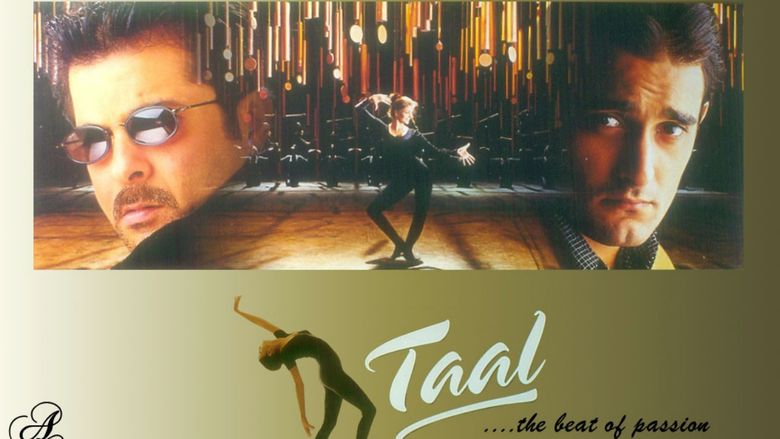 Manav and Mansi fall in love, but when Jagmohan learns of this he packs the family up and moves them to their house in Mumbai, with the excuse that Mansi and her father are of low social status. However, he is nice to Tara Babu's face and invites him to come and stay with him in Mumbai if he, Tara Babu, ever happens to be visiting there. Mansi is distressed by Manav's departure but he assures her that he will not abandon her and that everything will be fine. She gives Manav his scarf which she modified, making it say "Manavsi", a juxtaposition of their names.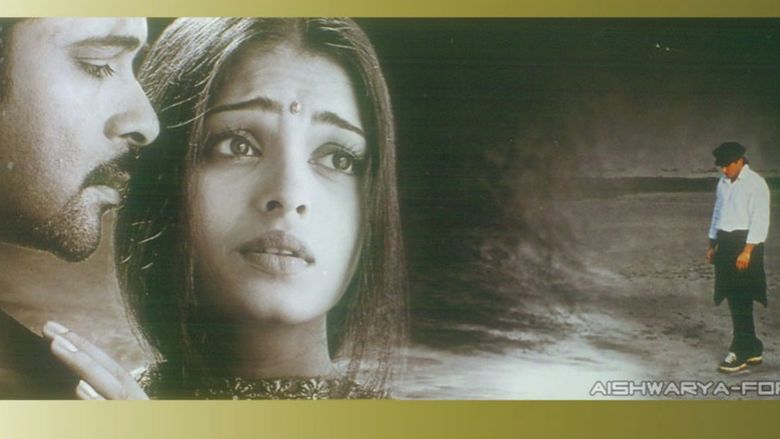 When Tara Babu learns of Manav and Mansi's affair he is at first angry but soon agrees to travel to Mumbai to visit his cousin Prabha, who is a news reporter, and to meet Manav's family. They are insulted by Jagmohan's sister-in-law, brother, and the employees and endure hostile treatment. They are forced to wait outside for 9 hours before being invited into the house. When Jagmohan finally arrives at the scene, he too insults Tara Babu, which results in Tara Babu slapping him across the face. Manav also arrives, and he rudely reprimands Tara Babu as well. Meanwhile Mansi, after witnessing Manav shout at her father, makes it clear to Manav that she wants nothing to do with him any more. She and her father then leave the Mehta household deeply hurt.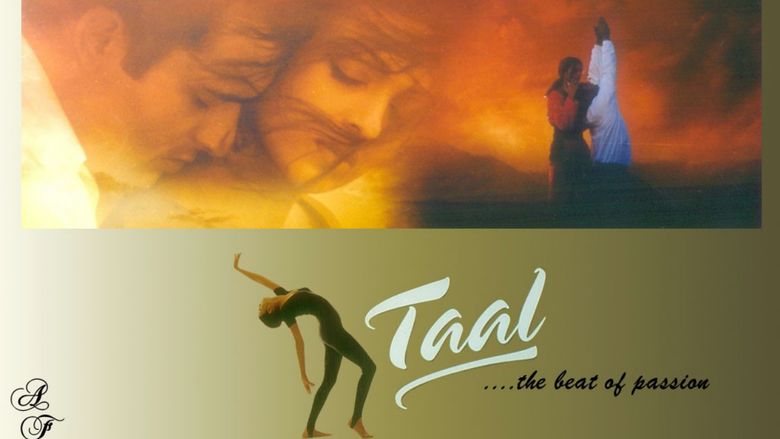 Mansi soon meets Vikrant Kapoor (Anil Kapoor), a successful and famous music producer/director, who happens to be a fan of Tara Babu's work. With the encouragement of Prabha, she signs a three-year contract with Vikrant, and Mansi performs dance numbers and remixes of Tara Babu's songs as well as some of Vikrant's productions. She wins awards and becomes a sensation in India. In the meantime Vikrant starts to fall in love with Mansi.
Matters are further complicated when Manav arrives to apologise to Mansi for what he and his family did, and she rejects him out of grief for how he treated her father. However, he tells her that he knows she still loves him, and that he will wait for her. Vikrant learns of what happened between Manav and Mansi, but he chooses to ignore it. He has a few encounters with Manav but takes them lightly.
Vikrant proposes to Mansi soon afterwards, and her father and aunt encourage her to accept it, with the hope that it will help her forget Manav. She accepts the proposal even though she is not in love with Vikrant. After winning an International MTV Award in Canada, she comes back to India to prepare for the marriage. In the meantime Jagmohan and Tara Babu patch things up after Jagmohan realises his mistake.
On the day of the marriage, Manav arrives and tells Mansi that by marrying Vikrant when she loves Manav she is deceiving both him and herself, and that marriage is not a contract but a union of two souls; he reminds her that he loves her and will never stop waiting for her. Jagmohan also comes to the wedding with Manav and Tara Babu. Vikrant soon realises, after seeing Mansi's reaction on seeing Manav, that she loves Manav. He assures her that the three of them can still be friends, and urges her to run to Manav. Jagmohan and Tara Babu give their blessings, and Manav and Mansi embrace.
One of the last scenes shows everyone taking a family picture at the Mehta household after the wedding.
Cast
Anil Kapoor as Vikrant Kapoor
Akshay Khanna as Manav Mehta
Aishwarya Rai as Mansi Shankar
Amrish Puri as Jagmohan Mehta
Alok Nath as Tara Babu
Jividha Ashta as Ila Shankar
Tanya Mukherji as Shanno Shankar
Mita Vashisht as Prabha Shankar
Saurabh Shukla as Banerjee
Supriya Karnik as Shakuntala
Puneet Vasishtha as Shaukat
Manoj Pahwa as Santram
Rajesh Khera as Mohan Mehta
Bobby Darling as Dress Designer
Shahid Kapoor as a background dancer in song "Kahin Aag Lage"
Soundtrack
The soundtrack of the film was composed by A. R. Rahman with lyrics penned by Anand Bakshi. Taal marked the beginning of a famed collaboration between A. R. Rahman and Subhash Ghai. They had earlier joined hands to work on a film titled Shikhar which was later shelved. The song "Ishq Bina" was initially composed for Shikhar.
The soundtrack was released on 12 June 1999 and it become a big critical and commercial success. Its audio rights were bought by TIPS for a then record sum of ₹ 50 million. At a press conference, Ghai remarked, "I credit the name of the movie to composer A. R. Rahman. This movie is a romance and I could have called it any thing – Dil, Pyaar, Hum Bhaag Gaye, but it was A. R. Rahman's presence in the movie that gave me the confidence to call it Taal. Taal means music and music means Taal. The whole credit goes to A. R. Rahman and Anand Bakshi. Rahman kept me awake many nights, but after listening to the songs, I felt it was worth all the trouble."
The soundtrack became a tremendous success, and was sold more than 18,50,000 units within a month of its release. The soundtrack made the list of "Greatest Bollywood Soundtracks of All Time", as compiled by Planet Bollywood. Rahman made a clean sweep of all the music awards that year except the National Film Award for Best Music Direction which went to Ismail Darbar for Hum Dil De Chuke Sanam.
Reception
Taal was a hit at the box office in India and was the third highest-grossing film of the year. It was also the highest-grossing film in the overseas markets that year. In the United States, it became the first Indian film to reach the top 20 on Variety's box office list. Taal also made the list of the weekly top ten grossing films in the United Kingdom. The film was screened at the Chicago International Film Festival and selected by Roger Ebert for his 2005 Overlooked Film Festival.
Subhash Ghai wanted Aamir Khan and Mahima Chaudhary, but that didn't happen. Then the film offer went to Manisha Koirala who had a strong background of films then, but could not do it as Aishwarya Rai was interested in the film. This film was a game changer for Aishwarya.
Awards
Anil Kapoor won many awards for his role as Vikrant Kapoor (the role went to him after Govinda declined it) including Filmfare Best Supporting Actor Award, IIFA Best Supporting Actor Award, Zee Cine Best Supporting Actor Award, and Star Screen Award for Best Supporting Actor Award. Singer Alka Yagnik won the Filmfare award for Best Female Playback for the song "Taal Se Taal Mila". Composer A. R. Rahman also received a number of awards for his work in the film, including a Filmfare Best Music Director Award, an IIFA Best Music Director Award, and a Zee Cine Award for Best Music Director.
References
Taal (film) Wikipedia
(Text) CC BY-SA
Taal (film) IMDb
Taal (film) themoviedb.org