Arangetram is a 1973 Tamil-language family drama film directed by K. Balachander, starring Prameela, Sivakumar, S. V. Subbaiah, Kamal Haasan and M. N. Rajam in prominent roles. The film marked Kamal Haasan's first adult role, while, along with Prameela, Jayachitra, Jayasudha, Sashikumar and Achacho Chitra made their debuts in Tamil cinema. V. Kumar composed the music for the film, which was the last Balachander film he worked on.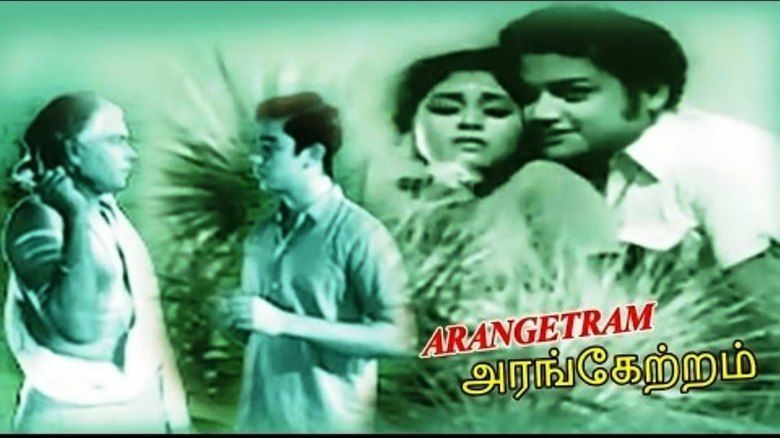 The film told the story of a young woman who is forced to become a prostitute to support her conservative, but extremely poor Brahmin family. It carried hard hitting messages and very bold scenes and was controversial at the time of its release, but became a commercial hit. The film was featured as part of the Tamil Nadu government's information campaign promoting family planning.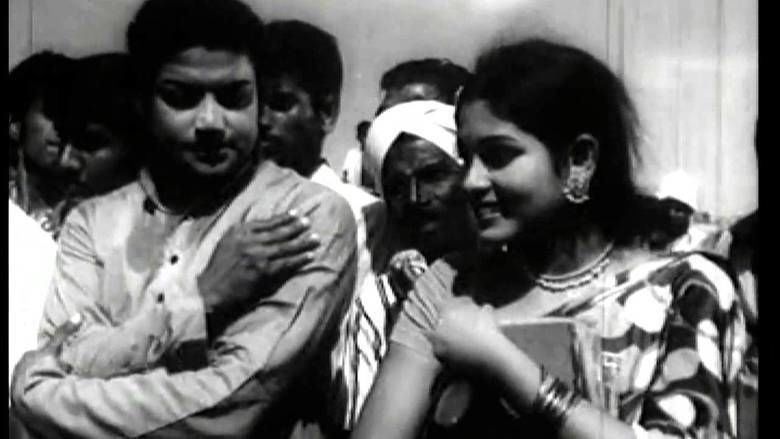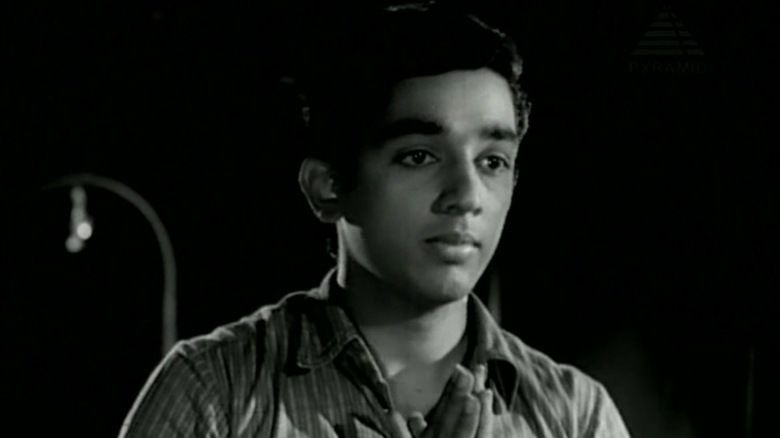 Lalitha is the eldest daughter of a pious and conservative Brahmin family. She has eight siblings and poverty rules reign. Her aunt comes with her unmarried daughter and starts living with them. they are a spendthrift and creates lots of problems. She decides to take up the family mantle and goes to work. She starts work as office help. She travels to Madras to meet a politician for requesting her brothers medicine seat. She was advised to go home. Another person promises to get a seat for her brother but forces her to something else. She tries to commit suicide and drops it when she talks with her brother. she leaves to Hyderbad with a promotion. Due to family needs and ill fate, she ends up as a prostitute but manages to settle all her brothers and sisters. when she returns home for a visit, her mother realises something is different with lalitha. when Kamal's marriage with the local girl is fixed her aunt makes trouble and spreads the truth with all. her aunt wanted to marry her daughter to Kamal. Her family ditches her when they come to know about her dark side. Thangavelu, a man who was once rejected by her marries her. She loses her sanity in the end.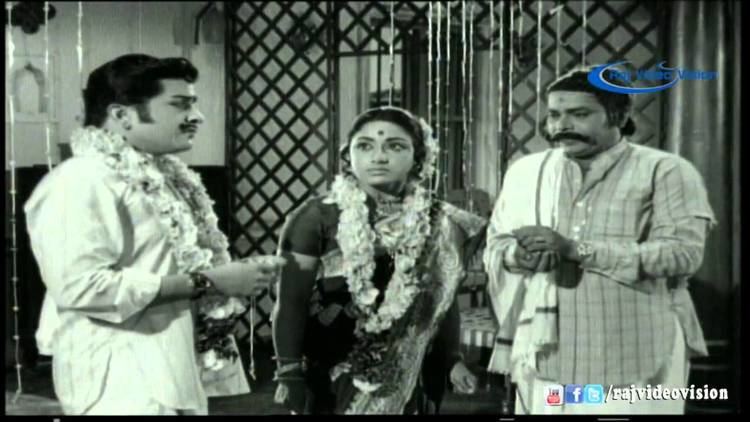 Prameela as Lalitha
S. V. Subbaiah as Ramu Shastrigal
Sivakumar as Thangavelu
Kamal Haasan as Thyagu
Sashikumar as Pasupathi
M. N. Rajam as Visalam
Sundari Bai as Janaki
Jayachitra as Mangalam
Jayasudha as Devi
Senthamarai as Nadesa Udaiyaar
Achacho Chitra as Meenu
Girija as Girija
Neelu as a music teacher
Gemini Mahalingam
Harikrishna
Jaishankar as himself (Special appearance)
Lakshmi as herself (Special appearance)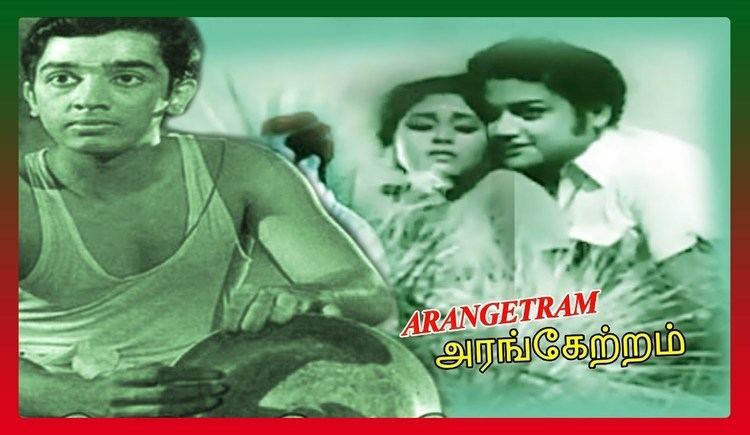 T. S. B. K. Moulee in an interview in 2014 told that Balachander, who used to watch Moulee's plays, wanted him to write a comedy track for the film as he liked Moulee's style of writing. Moulee, however, felt that the film did not warrant any separate comedy as it would "dilute its seriousness" and did not work on the film.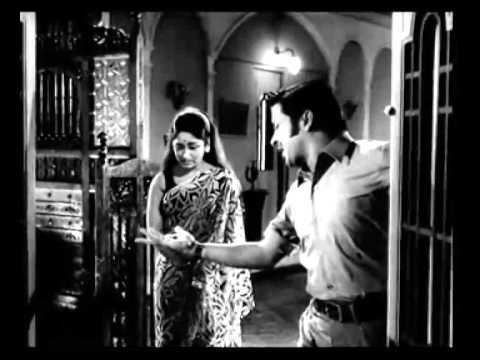 Arangetram's music was composed by V. Kumar. It marks the last collaboration between Kumar and Balachander. Kannadasan had written the lyrics.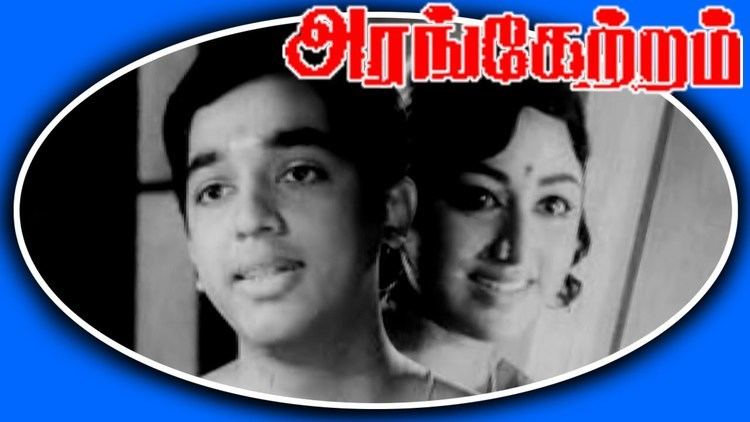 Balachander remade this film in Hindi as Aaina with Mumtaz playing the lead supported by Rajesh Khanna and Kamal Hassan. This was Kamal Haasan's first Hindi film. Later he was launched as a leading actor with Ek Duuje Ke Liye by K. Balachander.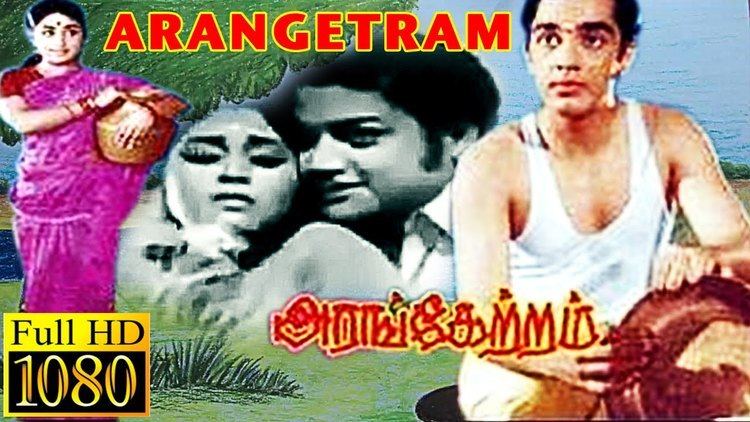 In Telugu it was remade as Jeevitha Rangamu. Rama sarma, head of the family is Gummadi and his wife by Savithri. Main lead role once again played by Prameela. Other artistes include Jayasidha, Phataphat Jayalakshmi, Lakshmikanth, Chalam, S.V.Rangarao and Ravi Kondalarao. Music composed by S.Rajeswara Rao. Film includes three musically good songs.