Map of Sikar
Sikar is a city located midway between Agra and Bikaner on the National Highway # 11 in the Rajasthan state in India. It is the administrative headquarters of Sikar District. Sikar is a historical city and contains many old Havelis (large houses with Mughal-era architecture) which are a huge tourist attraction. It is 114 km away from Jaipur, 320 km from Jodhpur 215 km from Bikaner and 280 km from Delhi.Sikar is known as Education Hub and having very famous sitla mandir located in sitla chawk near shreeji pan alace
Contents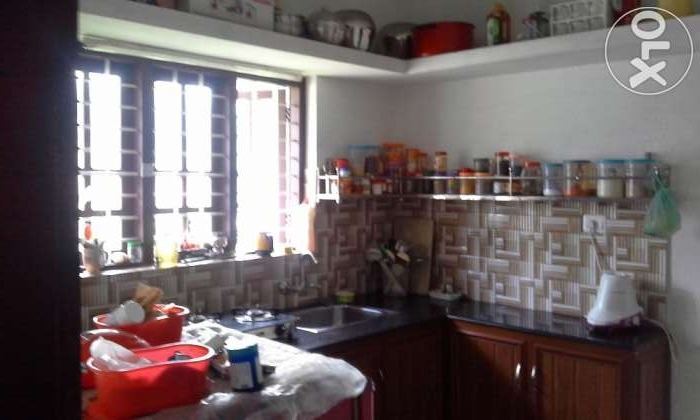 Tourism place harsh mountain & harsh temple, sikar beautiful look
Comedy shivraj khokhar losal sikar rajasthan india
History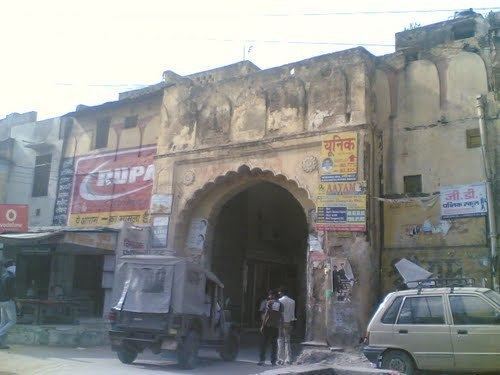 Sikar is a historical city located in Rajasthan state in India. It is famous for its art, culture and Padharo Mhare Desh attitude. It is the administrative headquarters of Sikar District. Sikar is situated midway between Bikaner and Agra on National Highway number 11. It is 114 km away from Jaipur, 320 km from Jodhpur 215 km from Bikaner and 280 km from Delhi.
Rulers of Sikar : 1380-1614
1. Rao Prithvi Singh I (1380-1408)
2. Rao Surya Singh (1408-1426)
3. Rao Vikramaditya Singh (1426-1468)
4. Rao Prithviraj Singh II (1468-1506)
5. Rao Bhojaraj Singh (1506-1514)
6. Rao Fateh Singh (1514-1526)
7. Rao Tej Pratap Singh (1526-1558)
8. Raja Bawalraj Singh (1558-1572)
9. Raja Udayaraj Singh (1572-1602)
10. Raja Bhiwani Singh (Later Maharaja of Shekhawati) (1602-1614)
Geography
Sikar is the district headquarters of Rajasthan's Sikar district which is situated in the eastern part of Rajasthan. It is located at 27.62°N 75.15°E / 27.62; 75.15. It has an average elevation of 427 metres (1401 feet).
Climate
Sikar has a hot semi-arid climate (Köppen climate classification BSh) climate, rains occur in the monsoon months between June and September. Temperatures remain relatively high throughout the year, with the summer months of April to July having average daily temperatures of around 30 °C (86 °F). The maximum temperatures during the months of May & June can reach close to 50 °C (122 °F) with little to no humidity. During the monsoon there are frequent, heavy rains and thunderstorms, but flooding is not common. The winter months of November to February are also harsh, with average temperatures ranging from 5–15 °C (41–59 °F) and with little or no humidity. There are however several cold fronts that lead to temperatures below freezing −3 °C (27 °F).
Demographics
Sikar city has a population of about 237,579 people according to the census of 2011. As per provisional reports of Census India, population of Sikar in 2011 is 237579; of which male and female are 123156 and 114423 respectively. The sex ratio of Sikar city is 929 per 1000 males. In education section, total literates in Sikar city are 158413 of which 91403 are males while 67010 are females. Average literacy rate of Sikar city is 77.13 percent of which male and female literacy was 86.29 and 67.37 percent respectively. Total children age group (0-6) in Sikar city are 32189 as per figure from Census India report on 2011. There were 17236 boys while 14953 are girls. Child sex ratio of girls is 868 per 1000 boys.
Place of Interest
Rajkumar Hardyal Singh Government Museum Sikar
Sikar Fort
Sai Dham (Mundwara)
Sri Digamber Jain Bada Mandir, Bawari Gate
Madho Niwas Kothi
Radha Damodar Mandir
Bolta Balaji mandir
Rani Mahal
Devi Pura Balaji
Santoshi Mata Mandir
Maroo Park
Nehru Park
Ganesh Mandir, Fatehpuri Gate
Temple of Gopinathji, Subhash Chowk
Temple of Raghunathji, Bawari Gate
Diwan Ji Ki Nashiya, Jatiya Bazar
Diwan Ji ki Haveli
Shobhagyavati mandir
Shri Ram Hanuman mandir (Radha kishan pura Sikar)
Mata Mansa Devi Temple, Hasampur
Shakambhari Mata Mandir
Shyam Mandir Khatu
Samolai balaji Temple
Administration
Sikar city is governed by a Municipal Corporation, which comes under the Sikar Urban Agglomeration. Sikar city is divided into 45 wards. Although Sikar city has a population of 237,579, its urban/metropolitan population is 244,563, of which 126,964 are males and 117,599 are females. The Sikar metropolitan area includes Chandrapura (Rural), Radhakrishnpura, Samarthpura, Shivsinghpura and Sikar city. At present, the Member of Parliament from Sikar is Swami Sumedhanand Sarsawati (May 2014).
Rail
Sikar Junction railway station comes within the territory of the North Western Railway. Sikar city is connected through a 1,000 mm (3 ft 3 3⁄8 in) meter gauge railway line section to Jaipur, and a broadgauge line to Jhunjhunu, Rewari, and Delhi and Sikar - Churu rail line began converting to 5 ft 6 in (1,676 mm) broad gauge.
Railway Minister Suresh Prabhu on 1 September 2015 (Tuesday) flagged off two trains to mark the completion of Rs. 260 crore gauge conversion of the 122 km Loharu-Sikar railway line in Rajasthan.
Both trains were flagged off by Prabhu through remote control by organising video conferencing between Rail Bhawan in New Delhi and Sikar. Prabhu pointed out that sufficient funds have been provided in 2015-16 to complete this project, i.e., Jaipur-Ringas-Churu by March, 2017.
Rail service between Sikar and Delhi as train no.14811/14812 Sikar - Delhi Sarai Rohilla Express (bi-weekly) began 2 September 2015. This train was inaugurated by Suresh Prabhu as well as more trains from Sikar to Delhi and for rest of India has been demanded by public.
Road
Sikar is well connected by roads from all the major cities of Rajasthan and nearby states. A four-lane national highway NH-11 passes through the center of the city. NH-11 connects Sikar with Jaipur and Bikaner. The western freight corridor will also pass through Sikar, as a main project of the central government. Kotputali Kuchaman Mega Highway also passes through Sikar.
Air
The nearest airport to Sikar city is Jaipur International Airport, which operates daily flights to Delhi, Mumbai, Hyderabad, Bangalore, Pune, Indore, Ahmedabad, Chennai, Guwahati, Kolkata, Udaipur, Dubai, Sharjah, Muscat. A new airport is proposed at Shahpura (a town in Jaipur district) that is very near to Sikar. A small air strip at Tarpura village is also available for the landing of small private planes (against payment).
Education
Sikar has become a major education hub of Rajasthan these days. Along with numerous government colleges providing arts, sciences, and commerce education, a number of private educational institutes have also opened up. Shri Kalyan Government College is the largest college . sikar University has been opened in 2013 by Rajasthan Govt. In the last few years many coaching institutes have become established in the city for the preparation of JEE, PMT, AIIMS and other competitive exams. The coaching class movement started in the early 'nineties but grew modestly because of a lack of quality providers. However, in recent years, the city has become a force to reckon with due to multiple high quality institutions for IIT JEE and PMT preparation. Those students who follow coaching institutes no longer migrate to other major cities, like Kota and Jaipur.
References
Sikar Wikipedia
(Text) CC BY-SA