Indore ( Hindi: ; Marathi: ) is a tier 2 city, the largest city of the Indian state of Madhya Pradesh by population. It serves as the headquarters of both Indore District and Indore Division. A central power city, Indore exerts a significant impact upon commerce, finance, media, art, fashion, research, technology, education, and entertainment and has been described as the commercial capital of the state.
Contents
Map of Indore
Located on the southern edge of Malwa Plateau, the city is located 190 km west of the state capital of Bhopal. With a Census-estimated 2011 population of 2,167,447 distributed over a land area of just (526 km2), Indore is the densely populated major city in the central province. The Indore Metropolitan Areas population is the states largest, with 2.2 million people living there. It is the 14th largest city in India and 147th largest city in the world.
Top 10 places to visit in indore
Indore traces its roots to its 16th century founding as a trading hub between the Deccan and Delhi. The city and its surroundings came under Maratha Empire on 18 May 1724 after Maratha Peshwa assumed the full control of Malwa. During the days of the British Raj, Indore State was a 19 Gun Salute (21 locally) princely state (a rare high rank) ruled by the Maratha Holkar dynasty, until they acceded to the Union of India. Indore served as the capital of the Madhya Bharat from 1950 until 1956.
Facts
Indore has been declared the cleanest city in India three times in a row.
Indore is known to be the education hub of central India & the only city which have both IIT and IIM.
India's First Private Radio Broadcasting Channel –
Radio Mirchi
was started from Indore City.
The Bada Ganpati temple in Indore has the biggest Ganpati Idol of Asia.
Tourism in indore best places in indore tourism www myinfoline comforum
Indores financial district, anchored by central Indore, functions as the financial capital of the Madhya Pradesh and is home to the Madhya Pradesh Stock Exchange, Indias third oldest stock exchange. Indores real estate market is among the most expensive in the Central India.
History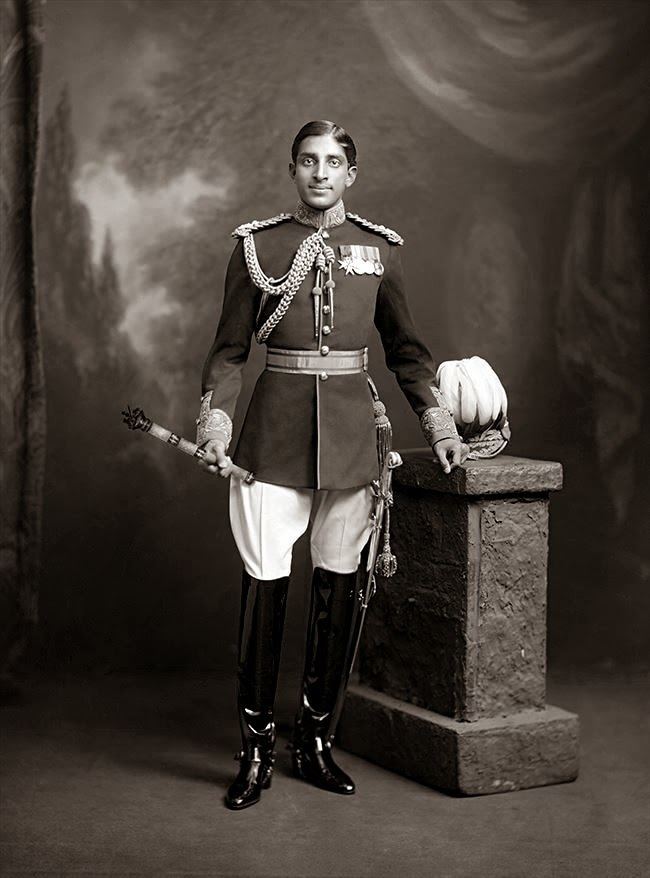 Indore owes its early growth to trade and commerce, which is still a dominant feature of the city. It is the commercial capital of the central Indian state of Madhya Pradesh. The present city is about 500 years old. Till the end of 15th century, its original nucleus was a river side village which occupied the bank of river Saraswati. This area is now known as Juni Indore.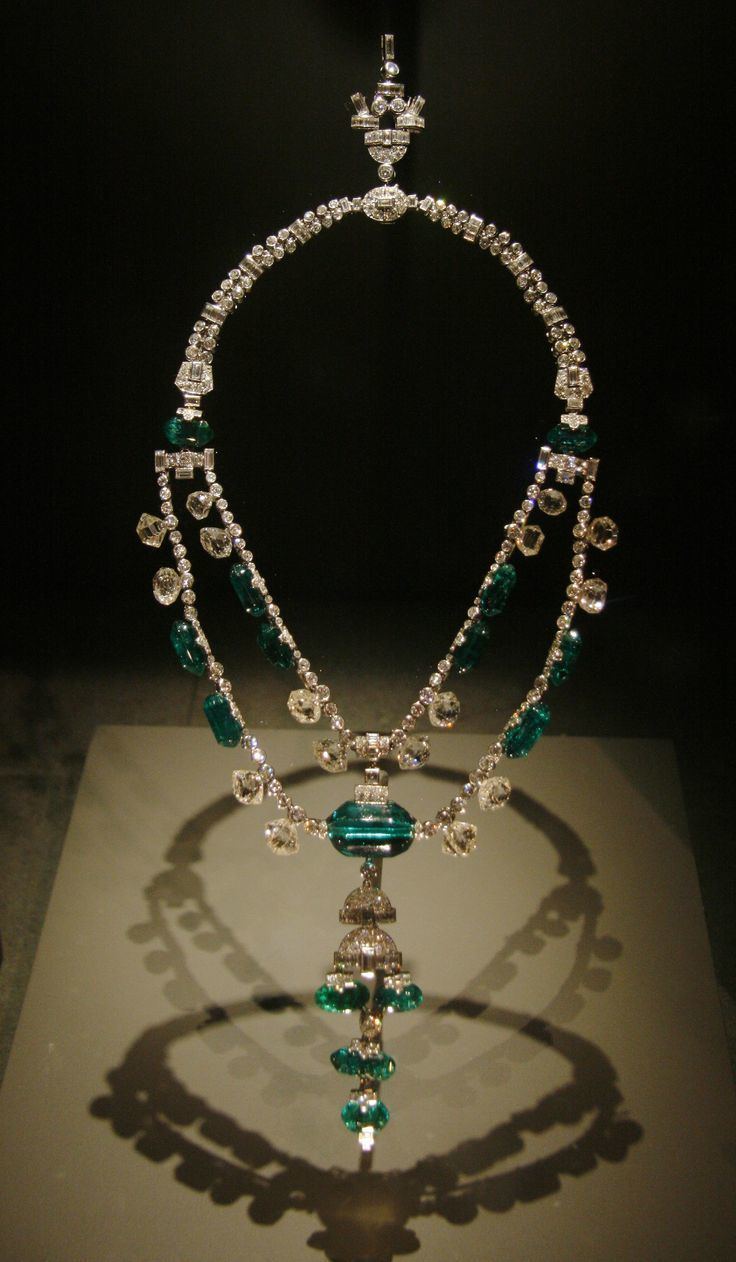 The area of the modern Indore city was a part of the Kampel pargana (administrative unit) during the Mughal Empire. Kampel was administered by the Ujjain sarkar (government) of Malwa Subah (province). The area was controlled by the local zamindars (feudal landlords), who accepted the suzerainty of the Mughal empire. The zamindars received the title of Chaudhari, which established their claim to the land.
The modern settlement was developed by Rao Nandlal Chaudhary, the chief local zamindar, who had an army of 2000 soldiers. Under the Mughal rule, his family enjoyed great influence and was accorded confirmatory sanads by the Emperors Aurangzeb and Farrukhsiyar, confirming their jagir (land ownership) rights. When Nandlal visited the Mughal court at Delhi, he received a special place in the emperors court along with two jewel studded swords (now on display in the Royal British Museum under the familys name) and confirmatory sanads. Jai Singh II, a personal friend of his, gave him a special "Gold Langar" which guaranteed a special place to him in all the courts of India.
In the mid-1710s, Nandlal was caught in the struggle between the Marathas and the Nizam of Hyderabad (who had been appointed as the governor of the Deccan region by the Mughal emperor). Once, while visiting the Indreshwar Temple near the banks of river Saraswati, Nandlal found the location to be safe and strategically located, being surrounded by rivers on all sides. He started moving his people in, and constructed the fort of Shree Sansthan Bada Rawala to protect them from harassment by the warring forces. This marked the establishment of the present-day Indore city, which became an important trade center on the Delhi-Deccan route.
Geography
Indore is located in the western region of Madhya Pradesh, on the southern edge of the Malwa plateau. It lies on the Saraswati and Khan rivers, which are tributaries of the Shipra River and has an average elevation of 553.00 meter above mean sea level. It is located on an elevated plain, with the Vindhyachal range to the south.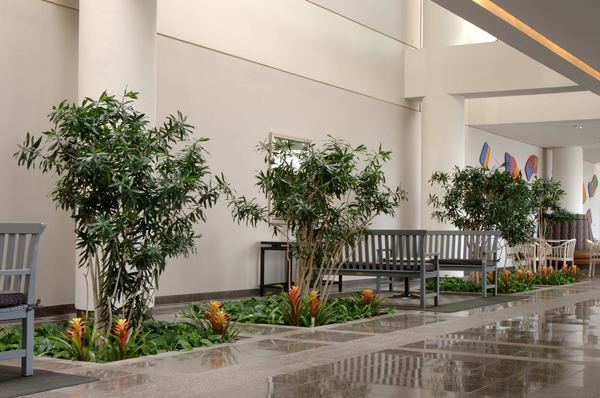 Apart from Yashwant Lake, there are many lakes that supply water to the city including Sirpur Tank, Bilawali Talab, Sukhniwas Lake and Piplyapala Talab. Soil cover in the city region is predominantly black. In the suburbs, the soil cover is largely red and black. The underlying rock of the region is composed of black basalt, and their acidic and basic variants dating back to the late Cretaceous and early Eocene eras. The area is classified as Seismic Zone III region, which means an earthquake of up to magnitude 6.5 on the Richter-scale may be expected.
To the west, Indore borders the administrative district of Dhar with cities such as Pithampur and Betma; to the northwest with Hatod and Depalpur; to the north the Ujjain with Sawer; to the northeast the Dewas with Manglaya Sadak; to the southeast the city of Kampel and Simrol; to the south Khandwa with Mhow, Choral and Manpur. Together with these cities (and some larger nearby cities, e.g. Rau, Hatod, Rangwasa, Palda, Sinhasa) Indore forms a contiguous built-up urban area called Indore Metropolitan Region which is an unofficial administrative district.
Economy
Indore is a dominant commercial center and host multi-level market for maximum goods and services.Indore had GDP of $14,000,000,000 as of 2011. Indore is witnessing rapid growth owing to the new unambiguous Industrial Policy framework, good Investment environment,Infrastructure development and growth, Improved living standards, and High Educational standards. The city also host prestigious Global Investors Summit which attract investors from 21 countries, including the US, Australia, Japan, Singapore, the UK, Germany and Finland.
Entertainment
Indore has many malls and cinema halls. Much new entertainment will be seen in Indore in the coming months when the city will gain a roller-coster ride, a drop tower, and go-karting track along with many new sources of entertainment. Often there are circuses and magic shows set up at different places which are good sources of entertainment.
Tourism

Indreshwar Temple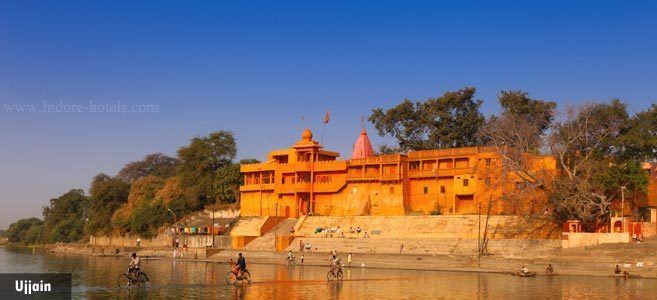 Indreshwar temple is a temple of Lord Shiva situated on the sangam of khan and saraswati rivers in Juni Indore. Raja Indra Singh on his way to Ujjain formed the Indrapur city while his stay here. The city of Indore derives its name from this very temple.
Khajrana Ganesh Temple
Citizens of Indore city and other nearby cities have great faith in the Khajrana temple. This temple was made by Ahilyabai Holkar, the brave Maratha queen. This is an important place of Hindus.
Shri Riddhi Siddhi Chintaman Ganesh Temple
This temple is around 750 years old. This is the only idol of lord Ganesha who is holding a bag of money in his right hand. ????? ??? ????? ???? ?? ??? ?? ???????? ????? ??? ??????? ?? ????? ?? ???? ???? ?? ???????? ?????? ?? ???????? ?? ????? ????? ??. ???? ?? ?? ??? ??? ?? ?? ????? ??. ????? ???? ??? ????? ???? ???? ????.https://www.youtube.com/watch?v=T0RkE_6CPto&feature=youtu.be
Gurudwara
Indore is historically attached to Sikhism. It has numerous Gurudwaras. Gurdwara Imli Sahib is Sikh shrine situated in Indore. In the year 1567, Guru Nanak Dev Ji on his way diverted from southern states to the north-west and reached Indore. It is centrally located and innumerable devotees assure spiritual knowledge, peace and bliss here. Gurdwara Charan Paduka Betma Sahib is situated in the small village of Betma. Betma is a town and a nagar panchayat in Indore district in the state of Madhya Pradesh, India. Betma Sahib is one of the pious gurudwaras of historical significance for Sikhs, as it is believed that Guru Nanak Dev Ji visited this place during his southern Udasi.
Annapurna Temple
Annapurna is a very beautiful and one of the oldest temples in Indore. Dedicated to the goddess Annapoorna, this temple is one among the famous pilgrimage centres in Indore. Not only devotees, but also tourists come to see this majestic shrine. This temple bears a resemblance to the famous Madurai Meenakshi Temple of Madurai. Inside the temple premises, there exist shrines of Sivan, Hanuman, and Kalabhairava. The Pravachan Hall of the temple is also very famous. Four full sized elephants embrace this temple's highly ornamented gate. An architectural splendor, the outer wall of the temple is brightly decorated with beautiful images of legendary characters. This temple is situated near Dashahara Maidan, Annapurna Road, Indore.
Bada Ganpati
The Bada Ganpati temple is a very ancient temple and widely known for the size of the Ganesh idol. This temple was built in 1875 by Shri Dadhich. The idol is said to be the size of 25 Foot from head to crown. This temple is located near the heart of the city Rajwada also known as Holkar Palace.
Hrinkar Giri
The largest Jain shrine of Indore, situated at a hillock near Indore Airport.
Gommat Giri
This is an excellent set of Jain temples built on the top of Gommatesher Hill. The main attraction is 24 feet tall statue of Lord Bahubali, and 24 others temples for each of the 24 jain tirthankars.
Kanch Mandir
The Kanch Mandir also known as Glass Temple is an exquisite example of a marvel in glass. This Jain temple also known as Jain Mandir was built by Sir Seth Hukum Chand Jain (Kasliwal) in the early 20th century. It is located in the Itwaria market. The specialist of this temple is that its doors, pillars, ceilings and walls are entirely inlaid with glass with minute detailing. It is one of the most famous tourist attraction of the city. The temple paintings depict stories from the Jain scriptures. The top of the temple multiplies the three statues of Lord Mahavir which makes this temple a more beautiful place.
Cuisine
Indore, also known as the Street-Food-Capital-Of-India, has a wide variety of Namkeens, Poha & Jalebi, Chaats (snacks), Kachoris and Samosas, cuisines of various types in different restaurants, and Maratha, Mughlai, Bengali, Muslim, Mughlai, Rajasthani, continental and confectionery sweets, as well as local delicacies such as Dal-Bafla. Most important place in Indore for Foodies is Sarafa Bazar, where a wide range of Indian Fast food is available. Chhappan Dukan is a major food junction in Indore, where the youth & family gathers on the road side shops for Indian Snacks. Generally, Namkeen is served on top of a variety of food items served in Indore.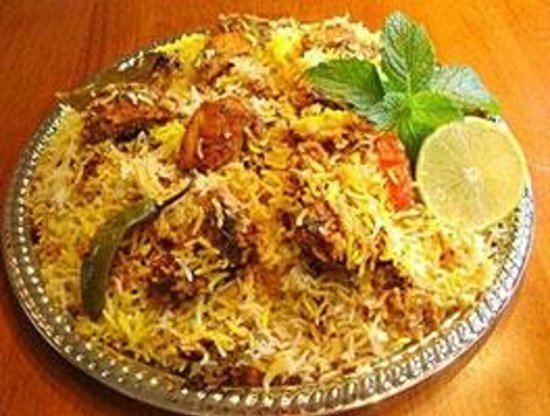 The life in Indore starts early with chuskis of Chai (tea) with garam garam poha & Jalebi followed by delicious lunch which invariably includes popular besan preparations. Later in the day one can easily find snacks like Khaman, Kachori – aaloo kachori, dal kachori etc., samosa, petis, Baked Samosa, Bhel puri, Pani Puri, mathri, sabudana khichdi etc. Numerous Shops of Sweets have enjoyed nice business in Indore. Late nights another market comes alive at 11:00 pm in Sarafa (the heart of city) where one finds lot of delicacies to enjoy after a nice dinner like – Gajak,Bhutta kis, Gulab Jamoon, garadu, Rabri, HOT BOILED MILK, aalo tikiya, Halua : – Gajar, Moong, icecreams, shakes etc. and finally tasty paan to end your day.
Unbeatable indian street foods
Specialities:
Sweets:Moong ka Halwa, Gajar ka Halwa, Rabri, Maalpua, Faluda kulfi, Gulab Jamoon, Ras-Malai, RasGulla, All Bengali Sweets available at Sarafa & 56 Shops at Palasia.
Namkeen : Sev with all its varieties, Mixture, Dhania-Chivda, Dal Moth,Papdi, Gathiya, Khaman, Kachori-Samosa,Petis, Garadu, Aalo Tikiya, Pani-Puri, Bhel-Puri, Saboodana Khichadi, Dahi Bada, Pakoda, Bhutte ka Kis,poha.
Sheetal Pey : Shikanji (milk preparation + dry fruits), Lassi, Cold Milk, Hot Boiled Milk with Malai & dry fruits+keshar, Jal-Jira, Nimboo Shikanji, Fruit Juice,Shakes, Icecream Soda, Santrola .
Recently many national companies like McDonalds, Pizza Hut, KFC, Subway, Costa Coffee, Barista Lavazza, Cafe Coffee Day have opened up their outlets in indore.
Festivals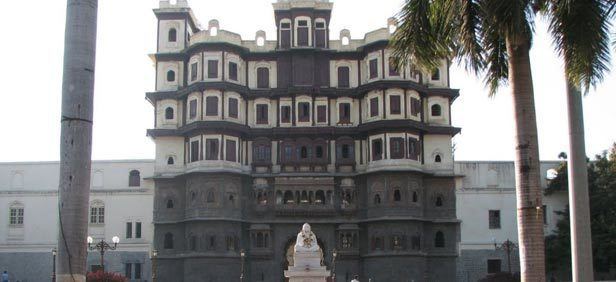 All national festivals such as Holi, Gangaur, Teej, Rangpanchmi, Baisakhi, Raksha Bandhan, Krishna Janmashtami, Mahavir jayanti, Navratri, Durga puja, Dussehra, Ganesh Utsav, Deepavali, Ramzan, Gudi Padwa, Bhaidooj, Eid, Christmas, Bahai Navruz on 21 March and others like Nagpanchmi, Ahilya Utsav, are celebrated with equal enthusiasm. There are many shiva temples in Indore. Mahashivratri is celebrated to a large extent in Indore. Abhivyati, Hind Rakshak and many more organisations conduct garba mahotsav open for people to watch as well as play.
Indore ka khanpaan indori food must watch
References
Indore Wikipedia
(Text) CC BY-SA
(,)http://upload.wikimedia.org/wikipedia/commons/a/a4/Tukojirao_III_Maharaja_Holkar_of_Indore.jpg(,)https://s-media-cache-ak0.pinimg.com/736x/79/80/7f/79807f383ca35c047cc591aee0db5a4a.jpg(,)http://upload.wikimedia.org/wikipedia/commons/0/0e/Ahilya_Mata_Statue_at_Datta_Temple,SahastraDhara,Jalkoti.jpg(,)http://www.travelindore.com/image/rajwada_1860.JPG(,)http://static.ibnlive.in.com/ibnlive/pix/sitepix/04_2014/early-summer-vacation-for-indore-students-due-to-intense-heat-wave_260414013246.jpg(,)http://upload.wikimedia.org/wikipedia/commons/0/0c/Investiture_of_his_Highness_Maharaja_Yeshwant_Rao_Holkar_Bahadur_of_Indore_9th_May_1930.jpg
(,)http://homeimprovementinsights.com/wp-content/uploads/2014/05/Indoor-Landscape-ideas.jpg(,)http://www.sedgefieldinc.com/wp-content/uploads/2010/04/0024.jpg(,)http://cdn.home-designing.com/wp-content/uploads/2008/11/96.jpg(,)http://www.indoor-landscaping.com/wp-content/uploads/2014/05/tropical-indoor-waterfall-landscape-640.jpg(,)http://treescapes.com.my/images/photo-gallery/412014122302PMIndoor-Landscapes-1.jpg(,)http://www.homewallpaper.info/wp-content/uploads/2015/01/garden-design-ideas-photos-for-small-gardens-picture.jpg(,)http://st.houzz.com/simgs/0ff1595e00607ecc_4-1199/modern-indoor-pots-and-planters.jpg(,)http://1.bp.blogspot.com/-0aSswSlqiII/T6wdQl6cvHI/AAAAAAAAAjM/kBQdbS03Vy4/s1600/indoor-landscape-wobuilt.jpg(,)http://plcdindia.com/images/services/indoor1_big.jpg(,)http://st.houzz.com/simgs/3271a94d00607e86_4-1131/modern-indoor-pots-and-planters.jpg(,)http://www.download3dhouse.com/wp-content/uploads/2013/05/Hotel-indoor-landscape-design.jpg
(,)http://upload.wikimedia.org/wikipedia/commons/thumb/5/57/Cooked_Poha.jpg/800px-Cooked_Poha.jpg%3Ftimestamp%3D1417824000040(,)http://media-cdn.tripadvisor.com/media/photo-s/03/f6/df/fd/kesur-ravli-rasoi.jpg(,)http://www.holidify.com/images/foodImages/202.jpg(,)http://ohindore.com/wp-content/uploads/2014/11/biryani.jpg(,)http://d9b31f8wn532g.cloudfront.net/wp-content/uploads/2014/03/sweets-on-indore-special-food-guide.jpg(,)http://photo.outlookindia.com/images/gallery/20111220/sarrafa_bazar_20120109.jpg(,)http://www.guialis.co.in/uploads/in/cats/143/food_143-1.jpg(,)http://im.hunt.in/cg/indore/City-Guide/Dalbafle.jpg(,)http://richaroamsdotcom.files.wordpress.com/2012/10/delicious-gulab-jamuns1.jpg%3Fw%3D690
(,)http://www.journeymart.com/de/CityImages/lalbagh-palace-indore.jpg(,)http://musetheplace.com/media/uploads/2013/08/navratri.jpg(,)http://5best.in/uploads/Indore.jpg(,)http://www.indore360.com/pictures/indoreGANDHI%2520HALL.jpg(,)http://www.indore-hotels.com/images/indore/indore-tourism.jpg(,)http://www.indianmirror.com/tourism/images/indore1.jpg(,)http://www.indore-hotels.com/images/indore/indore.jpg(,)http://tourmet.com/wp-content/uploads/2013/12/Khajrana-Ganesh-Temple.jpg
(,)http://www.indorecity.net/gifs/krishnapura-chatri-temple.jpg(,)http://www.indore-hotels.com/images/indore/tourist-places-near-indore.jpg(,)http://www.holidayiq.com/images/attractions/1345616560.1237.jpg(,)http://www.journeymart.com/de/CityImages/temple-indore.jpg(,)http://www.propertypointer.com/city/indore.jpg(,)http://www.iimidr.ac.in/iimi/images/IIMI/Explore_Indore/indore-4.JPG(,)http://www.youthfest.in/images/indore/tourist_place_in_indore/Lalbagh%2520Palace.jpg