Years active

1951–present




Dates

7 Feb – 11 Feb 2017






Genre

Folk music, pop music, rock music, classical music etc.




Location

Teatro Ariston, Sanremo, Italy




Instances

Sanremo Music Festival 2, Sanremo Music Festival 2, Sanremo Music Festival 2, Sanremo Music Festival 2, Sanremo Music Festival 2




Profiles




Facebook

Twitter
The Festival della canzone italiana di Sanremo (in English: Italian song festival of Sanremo) is the most popular Italian song contest and awards, held annually in the city of Sanremo, in Italy, and consisting of a competition amongst previously unreleased songs. Usually referred to as Festival di Sanremo, or outside Italy as Sanremo Music Festival or Sanremo Music Festival Award, it was the inspiration for the Eurovision Song Contest.
Contents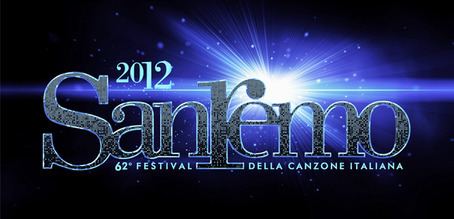 It is the music equivalent to the Premio Regia Televisiva for television, the Premio Ubu for stage performances, and the Premio David di Donatello for motion pictures, but with a longer history and contest associated with.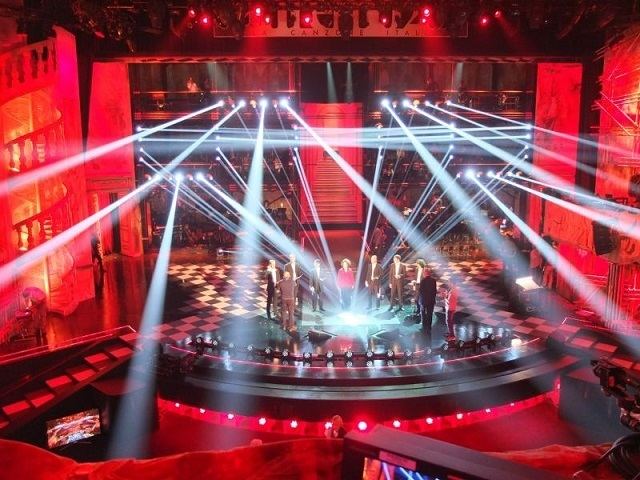 The first edition of the Sanremo Music Festival, held between 29 and 31 January 1951, was broadcast by RAI's radio station Rete Rossa and its only three participants were Nilla Pizzi, Achille Togliani and Duo Fasano. Starting from 1955 all the editions of the Festival have been broadcast live by the Italian TV station Rai 1.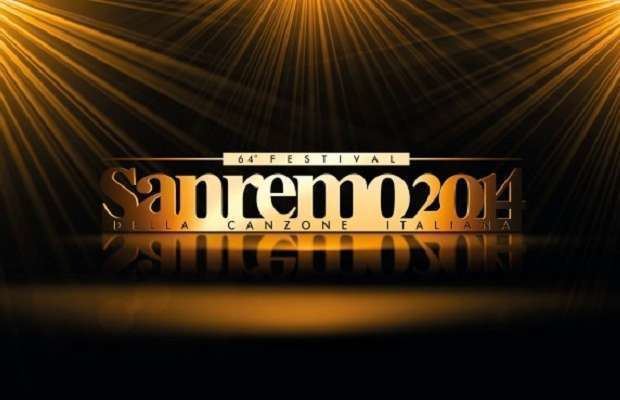 From 1951 to 1976, the Festival took place in the Sanremo Casino, but starting from 1977, all the following editions were held in the Teatro Ariston, except 1990's one, held at the Nuovo Mercato dei Fiori.
Between 1953 and 1971, except in 1956, each song was sung twice by two different artists, each one using an individual orchestral arrangement, to illustrate the meaning of the festival as a composers' competition, not a singers' competition. During this era of the festival, it was custom that one version of the song was performed by a native Italian artist while the other version was performed by an international guest artist.
The festival is used as the way of choosing the Italian entry to the Eurovision Song Contest and it has launched the careers of some of Italy's most successful singers, including Andrea Bocelli, Paola e Chiara, Giorgia, Laura Pausini, Eros Ramazzotti, and Gigliola Cinquetti.
The Festival airs annually in Australia on the multicultural broadcaster SBS One.
History
In the aftermath of World War II, one of the proposals to revitalize the economy and the reputation of Sanremo was to create an annual music festival to be held in the city. During the summer of 1950, the administrator of the Sanremo Casino, Piero Bussetti, and the conductor of the RAI orchestra, Giulio Razzi, rediscussed the idea, deciding to launch a competition among previously unreleased songs. Officially titled Festival della Canzone Italiana (English: Italian song festival), the first edition of the show was held at the Sanremo Casino on 29, 30 and 31 January 1951. The final of the competition was broadcast by Rete Rossa, the second most important RAI radio station. Twenty songs took part in the competition, performed by three artists only–Nilla Pizzi, Duo Fasano and Achille Togliani.
Starting from the third edition of the festival, held in 1953, each song was performed by two different artists with different orchestras and arrangements. Two years later, in 1955, the festival made its first appearance on television, since part of the final night was also broadcast by RAI's channel Programma Nazionale. The last night of the show was also broadcast in Belgium, France, Germany, the Netherlands and Switzerland.
In 1964, Gianni Ravera, who organized the 14th Sanremo Music Festival, slightly changed the rules of the contest, requiring each song to be performed once by an Italian artist, and once by an international singer, which was allowed to perform the song in any language. The same rule was applied in the following year's contest. Between 1967 and 1971, entries were not forced to be interpreted by foreign artists, but double performances were kept. Starting from 1972, each entry was sung by one artist only.
The competing artists were split for the first time into "Big artists" and "Young artists" during the Sanremo Music Festival 1974. The competition had one winner only, but the entries in the "Young artists" category had to go through an elimination round, while "Big artists" were directly admitted to the final.
In 1977, the Sanremo Casino, which hosted all the previous editions of the contest, was not available for renovations, therefore the show moved to the Teatro Ariston. The theater later became the usual location for the annual contest, hosting it every year except in 1990, when the show was held at the Nuovo Mercato dei Fiori, also known as Palafiori.
In 1980, pre-recorded backing tracks replaced the orchestra, while playback performances were allowed in 1983 during the final. In 1984 and 1985, all the artists were forced to perform in playback, while live performances with the orchestra were reintroduced in 1986. During the same years, several other changes were introduced in the contest. In 1982, accredited music journalists decided to create an award to recognise the best song competing in the festival. Starting from 1983, the prize was officially awarded during the event. The critics' prize was later entitled to Mia Martini, who was the first artist receiving it in 1982 for her entry "E non finisce mica il cielo".
Moreover, starting from 1984, the separation between newcomers and established artists was marked introducing two different competitions with separate winners. In 1989 a third category, the Upcoming Artists Section, was introduced, but it was removed the following year. Only in 1998 the top three artists in the newcomers section were allowed to compete in the main competition. This led to the victory of the debuting Annalisa Minetti, which generated several controversy and led to the reintroduction of completely separate competitions starting from 1999.
The distinction among different categories was abolished again in 2004. The following year, the contest included five different categories—Newcomers, Men, Women, Groups and Classics. The winner of each category competed for the final victory of the contest. The category Classic was abolished in 2006, while starting from 2007 the festival came back to the rules used in the 1990s, with two completely separated competitions for established artists and newcomers.
In 2009, a new competition, entirely held through the Web, was introduced by the president of the 59th edition of the contest, Paolo Bonolis. Titled Sanremofestival.59, the contest was not held in the following years.
Notable foreign duet singers
Notable guest artists of that time were, among others:
1964: Peggy March, team partner of Claudio Villa with "Passo su passo", semi-finals only.
1965: Connie Francis, team partner of Gigliola Cinquetti with "Ho bisogno di vederti".
1965: Petula Clark, team partner of Betty Curtis with "Invece no".
1965: Dusty Springfield, team partner of Gianni Mascolo with "Di fronte all'amore", semi-finals only.
1965: Audrey Arno, team partner of Remo Germani with "Prima o poi".
1966: Gene Pitney, team partner of Caterina Caselli with "Nessuno mi può giudicare".
1966: Pat Boone, team partner of Peppino Gagliardi with "Se tu non fossi qui"
1967: Dalida, team partner of Luigi Tenco with "Ciao, amore ciao", semi-finals only.
1968: Roberto Carlos, team partner of Sergio Endrigo with "Canzone per te" (winner).
1968: Bobbie Gentry, team partner of Al Bano with "La siepe".
1968: Dionne Warwick, team partner of Tony del Monaco with "La voce del silenzio".
1968: Louis Armstrong, team partner of Lara Saint Paul with "Mi va di cantare".
1968: Wilson Pickett, team partner of Fausto Leali with "Deborah".
1969: Mary Hopkin, team partner of Sergio Endrigo with "Lontano dagli occhi" (second place).
1969: Stevie Wonder, team partner of Gabriella Ferri with "Se tu ragazzo mio", semi-finals only.
1971: José Feliciano, team partner of Ricchi e Poveri with "Che sarà" (second place).
1990: Ray Charles, team partner of Toto Cutugno with "Gli amori" (second place).
Hosts
The first edition of the Sanremo Music Festival was hosted by Nunzio Filogamo. He also hosted the next three editions of the musical event. In 2003, Pippo Baudo hosted the festival for the eleventh time, matching the record previously held by Mike Bongiorno. He later overtook this record, hosting the Sanremo Music Festival in 2007 and in 2008.
This is the full list of the hosts of the festival:
1951 – Nunzio Filogamo
1952 – Nunzio Filogamo
1953 – Nunzio Filogamo
1954 – Nunzio Filogamo
1955 – Armando Pizzo, Maria Teresa Ruta
1956 – Fausto Tommei, Maria Teresa Ruta
1957 – Nunzio Filogamo, Marisa Allasio, Fiorella Mari
1958 – Gianni Agus, Fulvia Colombo
1959 – Enzo Tortora, Adriana Serra
1960 – Enza Sampò, Paolo Ferrari
1961 – Lilly Lembo, Giuliana Calandra
1962 – Renato Tagliani, Laura Efrikian, Vicky Ludovisi
1963 – Mike Bongiorno, Edy Campagnoli, Rossana Armani, Giuliana Copreni, Maria Giovannini
1964 – Mike Bongiorno, Giuliana Lojodice
1965 – Mike Bongiorno, Grazia Maria Spina
1966 – Mike Bongiorno, Paola Penni, Carla M. Puccini
1967 – Mike Bongiorno, Renata Mauro
1968 – Pippo Baudo, Luisa Rivelli
1969 – Nuccio Costa, Gabriella Farinon
1970 – Nuccio Costa, Enrico Maria Salerno, Ira Fürstenberg
1971 – Carlo Giuffrè, Elsa Martinelli
1972 – Mike Bongiorno, Sylva Koscina
1973 – Mike Bongiorno, Gabriella Farinon
1974 – Corrado, Gabriella Farinon
1975 – Mike Bongiorno, Sabina Ciuffini
1976 – Giancarlo Guardabassi
1977 – Mike Bongiorno, Maria Giovanna Elmi
1978 – Beppe Grillo, Maria Giovanna Elmi, Stefania Casini, Vittorio Salvetti
1979 – Mike Bongiorno, Annamaria Rizzoli
1980 – Claudio Cecchetto, Roberto Benigni, Olimpia Carlisi, Daniele Piombi
1981 – Claudio Cecchetto, Eleonora Vallone, Nilla Pizzi, Franco Solfiti
1982 – Claudio Cecchetto, Patrizia Rossetti, Daniele Piombi
1983 – Andrea Giordana, Emanuela Falcetti, Anna Pettinelli, Isabel Russinova, Daniele Piombi, Roberta Manfredi
1984 – Pippo Baudo, Elisabetta Gardini, Edy Angelillo, Iris Peynado, Tiziana Pini, Isabella Rocchietta and Viola Simoncioni
1985 – Pippo Baudo, Patty Brard
1986 – Loretta Goggi, Anna Pettinelli, Sergio Mancinelli, Mauro Micheloni
1987 – Pippo Baudo, Carlo Massarini
1988 – Miguel Bosè, Gabriella Carlucci, Carlo Massarini, Kay Sandvik, Lara St.Paul, Memo Remigi
1989 – Rosita Celentano, Paola Dominguin, Danny Quinn, Gianmarco Tognazzi, Kay Sandvik, Ann Clare Matz
1990 – Johnny Dorelli, Gabriella Carlucci
1991 – Edwige Fenech, Andrea Occhipinti
1992 – Pippo Baudo, Milly Carlucci, Alba Parietti, Brigitte Nielsen
1993 – Pippo Baudo, Lorella Cuccarini
1994 – Pippo Baudo, Anna Oxa, Cannelle
1995 – Pippo Baudo, Anna Falchi, Claudia Koll
1996 – Pippo Baudo, Valeria Mazza, Sabrina Ferilli
1997 – Mike Bongiorno, Piero Chiambretti, Valeria Marini
1998 – Raimondo Vianello, Eva Herzigova, Veronica Pivetti
1999 – Fabio Fazio, Renato Dulbecco, Laetitia Casta
2000 – Fabio Fazio, Luciano Pavarotti, Teo Teocoli, Ines Sastre
2001 – Raffaella Carrà, Megan Gale, Enrico Papi, Massimo Ceccherini
2002 – Pippo Baudo, Manuela Arcuri, Vittoria Belvedere
2003 – Pippo Baudo, Serena Autieri, Claudia Gerini
2004 – Simona Ventura, Paola Cortellesi, Gene Gnocchi
2005 – Paolo Bonolis, Antonella Clerici, Federica Felini
2006 – Giorgio Panariello, Victoria Cabello, Ilary Blasi
2007 – Pippo Baudo, Michelle Hunziker
2008 – Pippo Baudo, Piero Chiambretti, Andrea Osvart, Bianca Guaccero
2009 – Paolo Bonolis, Luca Laurenti
2010 – Antonella Clerici
2011 – Gianni Morandi, Elisabetta Canalis, Belen Rodriguez, Luca Bizzarri, Paolo Kessisoglu
2012 – Gianni Morandi, Ivana Mrazova, Rocco Papaleo
2013 – Fabio Fazio, Luciana Littizzetto
2014 – Fabio Fazio, Luciana Littizzetto
2015 – Carlo Conti, Arisa, Emma, Rocío Muñoz Morales
2016 – Carlo Conti, Gabriel Garko, Virginia Raffaele, Madalina Ghenea
2017 – Carlo Conti, Maria De Filippi
Controversy
In 2009 the song "Luca era gay" (English: Luca Was Gay), written and sung by Povia, was considered by some gay rights organizations as an anti-gay song. The controversy was also based on the name of the song's character: according to Aurelio Mancuso, president of the Arcigay, the name refers to Luca Tolvi, who claimed that Joseph Nicolosi cured his homosexuality. Povia denied this thesis and claimed that the song is about a man he met on a train, whose real name is Massimiliano. The song won second place in the Festival.
Trivia
In The Talented Mr. Ripley by Patricia Highsmith and its film adaptations, Dickie Greenleaf invites Tom Ripley to travel to the Sanremo Music Festival to enjoy some jazz, as a parting gesture before sending Ripley on his way. The ensuing events in San Remo have major implications for all of the characters.
In 1960 future Italian pop legend Mina Mazzini made her Sanremo debut. This singing contest helped launch her career.
The song "Perdere l'amore" was proposed in 1987 by Gianni Nazzaro and rejected in the preliminary song screening. A year later it was proposed by Massimo Ranieri and won the contest.
In 1990 Patty Pravo turned down the opportunity to participate in the Sanremo Music Festival with "Donna con te", which was sung in the event by Anna Oxa.
In 2007, the song "Bruci la città" was rejected in the screening, mainly as a decision of that year's artistic director Pippo Baudo, who later explained that the decision was due to the poor quality of the received demo. However, the song was later released by Irene Grandi and became one of her biggest hits.
References
Sanremo Music Festival Wikipedia
(Text) CC BY-SA